20 Dazzling Ways to Wear a Ponytail
Get excited! When it comes to the biggest hair trends this season, one of the top ones is also one of the easiest to do: the ponytail. If it sounds a bit on the "ho hum" side when it comes to styling possibilities, we totally get that. But before you click over to another one of our features, we personally think it will be well worth your time to check out all of the ways that you can style a ponytail.
Here's just 20 of the different routes that you can take…
1. "Hair bow"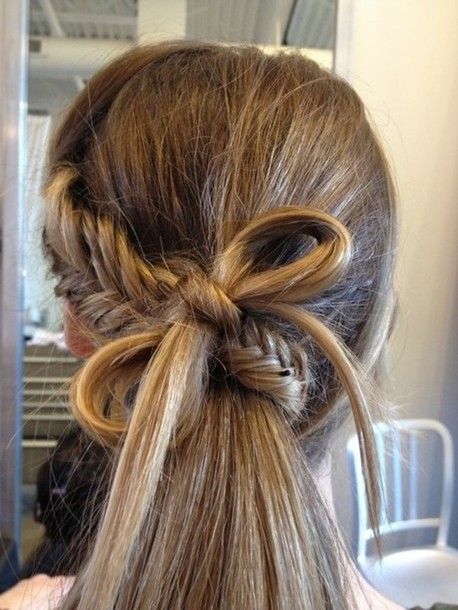 Now tell us the truth: How many times have you walked into a room and actually seen someone with a hair bow before? You've got to try it! YouTube has quite a few tutorials or you can learn how to make one here.
2. Air-dried ponytail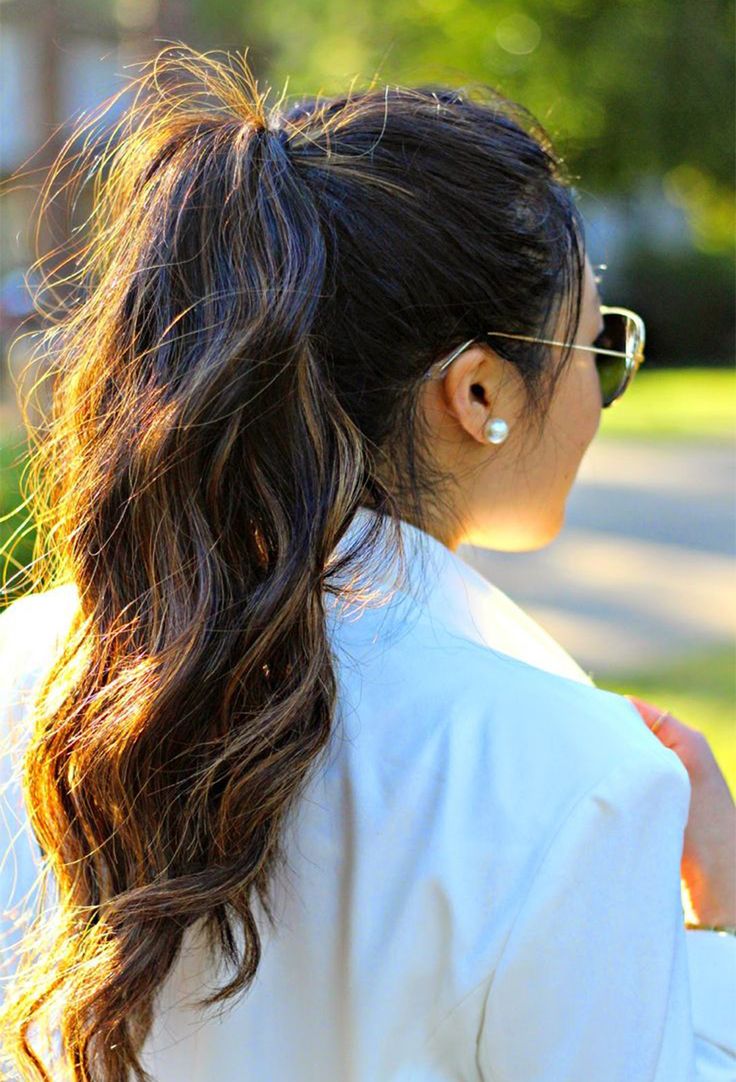 It might sound odd that air-dried hair is a fashion trend right now but it is. So, all you need to do is towel dry your hair after washing it and pull it back into a ponytail. You'll be just as fashion-savvy as your favorite supermodel if you do.
3. Two-twist low ponytail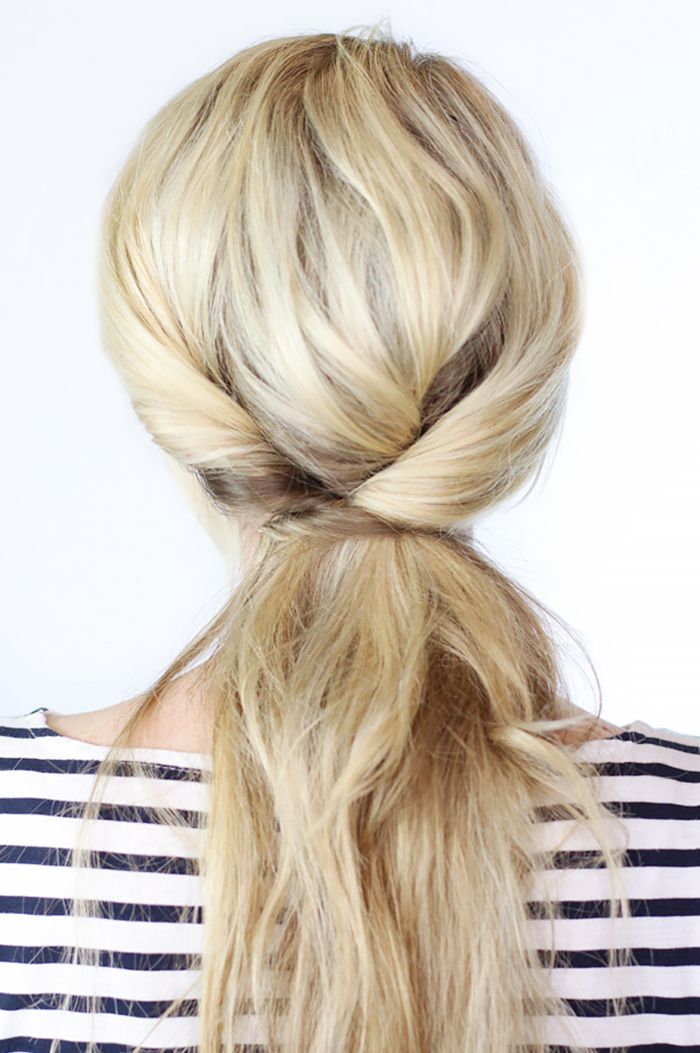 It's pretty amazing how a simple technique can make something turn out to look pretty sophisticated. Take this particular ponytail for example. Just take a piece of your hair on both sides, twist it until it meets in the middle and secure it with a couple of bobby pins or a ponytail holder.
4. Side-swept bang side ponytail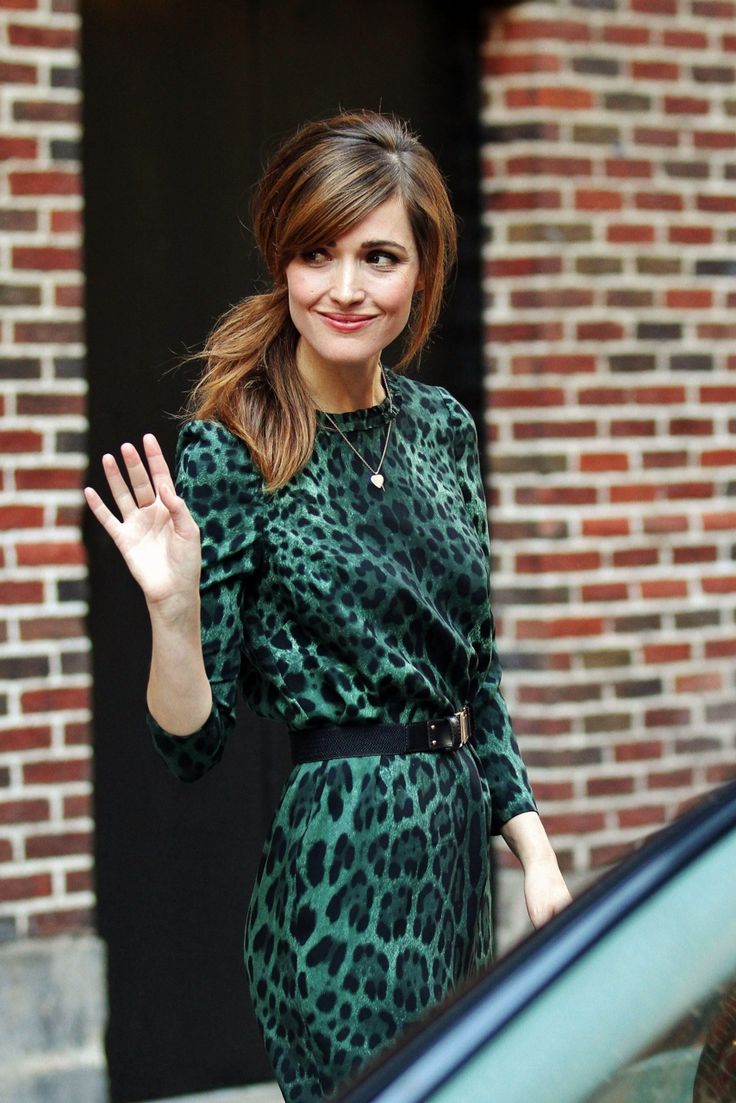 Deep side parts are a hair trend this season. That's why we thought it would be a good idea to showcase a side ponytail with the kind of part that leaves room for a side-swept bang. Pretty elegant, don't you think?
5. "Super messy" ponytail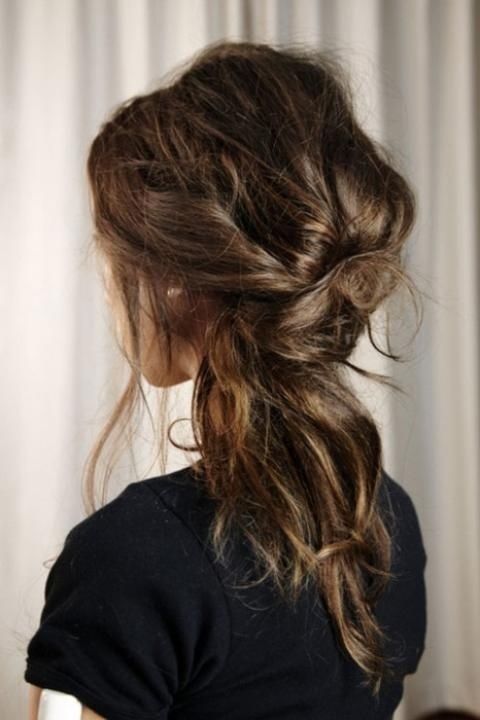 There used to be a time when a lot of women wouldn't think of walking out of the door with a hair out of place. Thanks to "messy looks" like this ponytail, no longer is that the case. Tousled hair is so…effortlessly sexy.
6. Loose "short braid" ponytail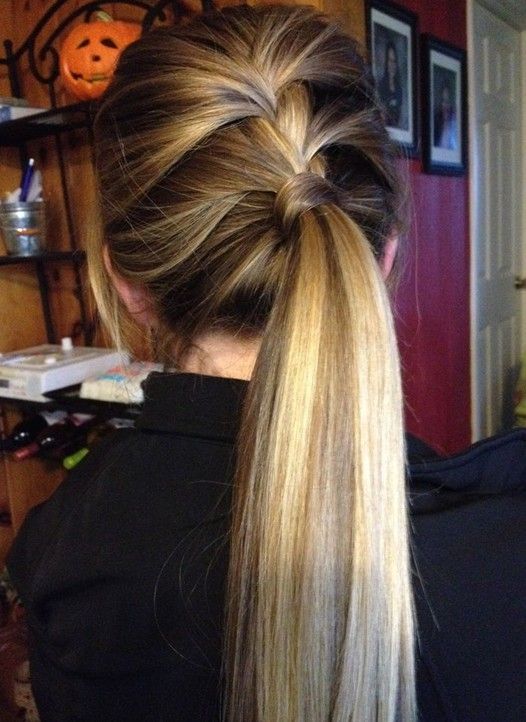 We call this the "short braid" ponytail basically because it's a tiny braid that creates the look. Quick. Easy. Cute.
7. Ponytail with bangs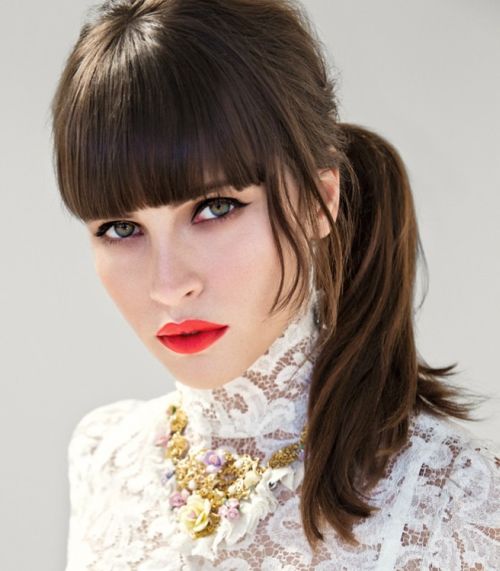 Do you have blunt bangs? If so, we have two pieces of news for you. One is "congrats!" You're in style. Two is here's how you'll look if you pull the rest of it back into a low ponytail. Not bad. Not bad at all.
8. Ponytail with bandanna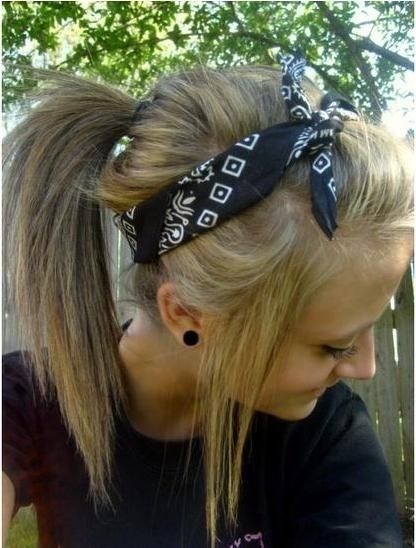 On a casual day when you pretty much want no muss, no fuss hair, you can get it by putting your hair up into a ponytail and then securing it with a headband.
9. Tousled side braid ponytail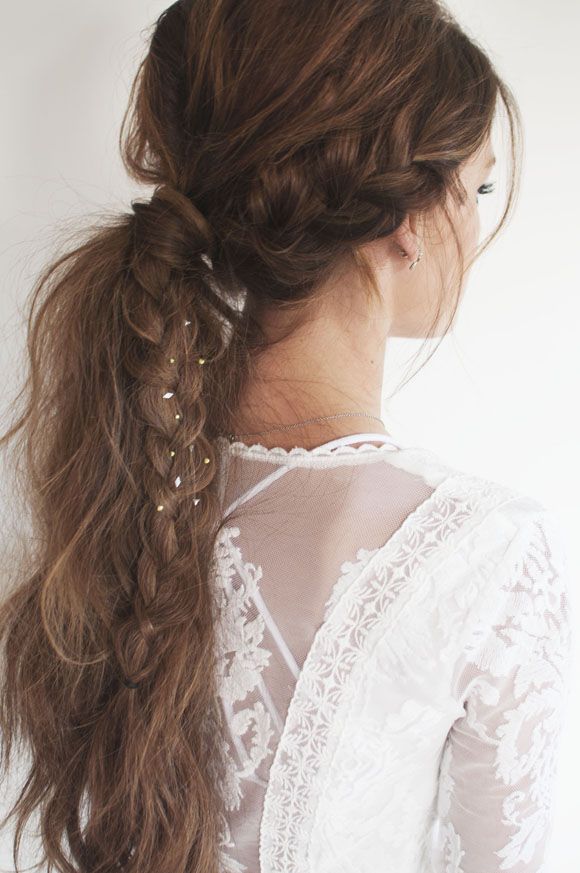 Everything about this low side ponytail is ultimate! The side braid. The hair knot. And the little pieces of hair jewelry that are hanging from it.
10. Classic ponytail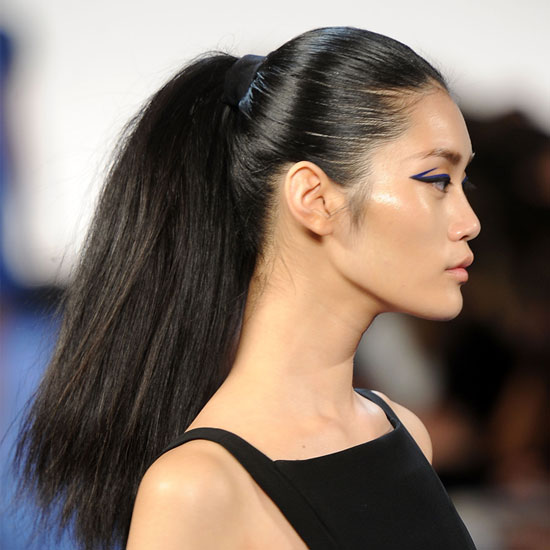 This is pretty much a classic ponytail. Sleek and simple. And pretty much close to perfection too.
11. Knotted ponytail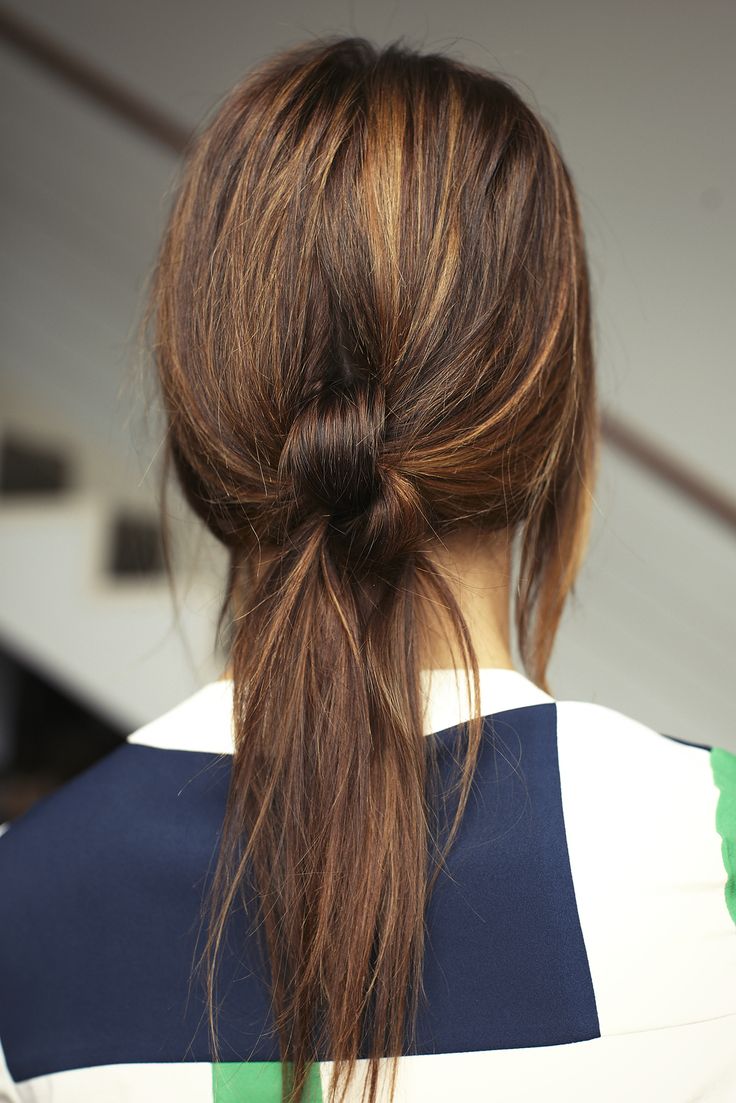 Just the way you would tie a piece of fabric into a knot, that's how you can get your hair up into one. Just make sure to secure it in place with some bobby pins one you do so that it will hold throughout the day.
12. High ponytail with a bow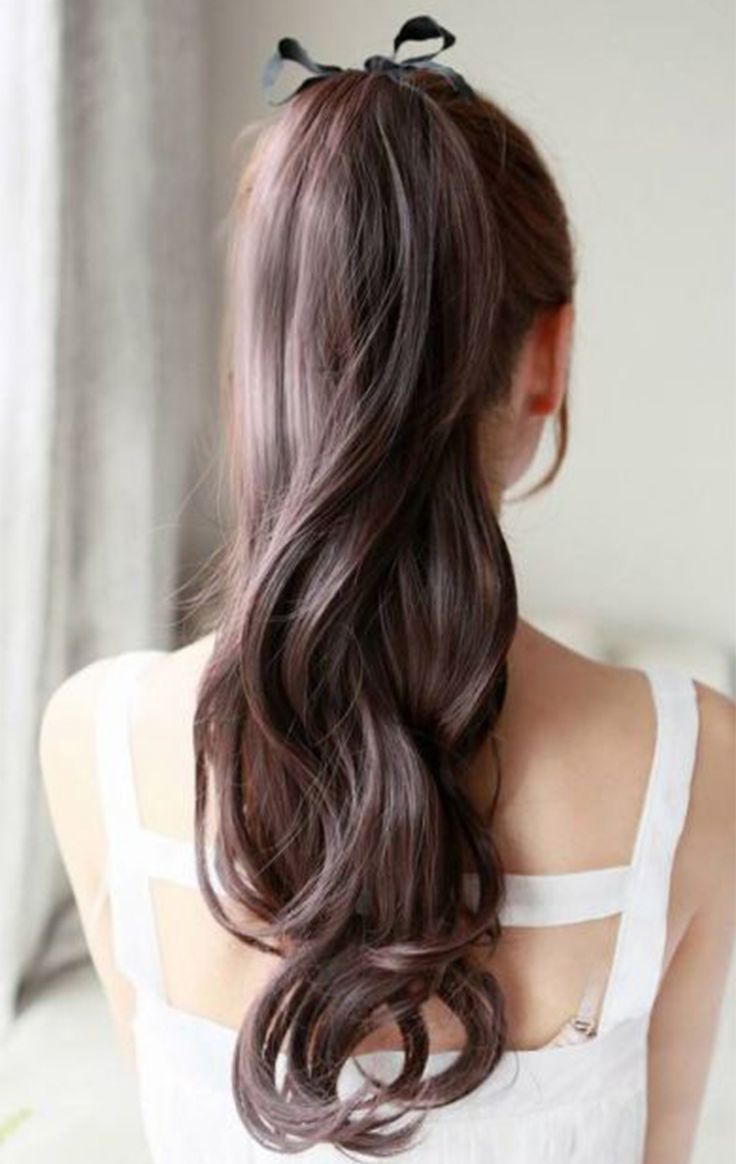 Sometimes a sweet look is all that a woman needs. A ponytail that comes complete with a bow up top definitely will achieve that goal.
13. Cornrows and twists ponytail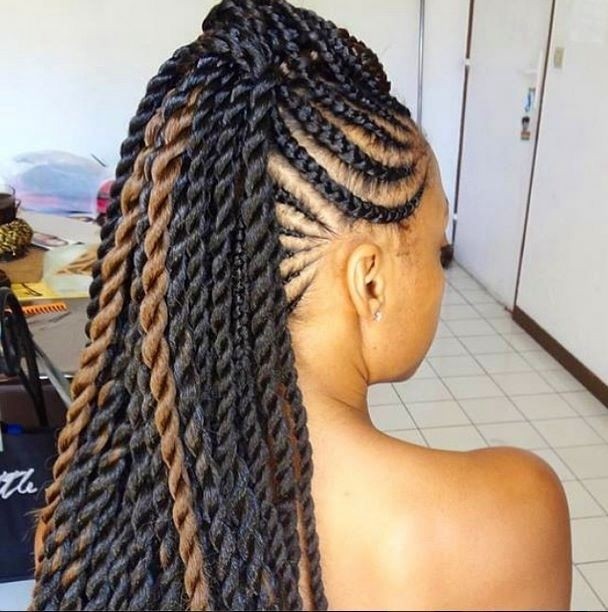 Here's one way to combine different hair techniques into one look. Pull your hair back with the help of a few cornrows. Then twist the rest of the air and secure them with tiny rubber bands.
14. Three-twist low ponytail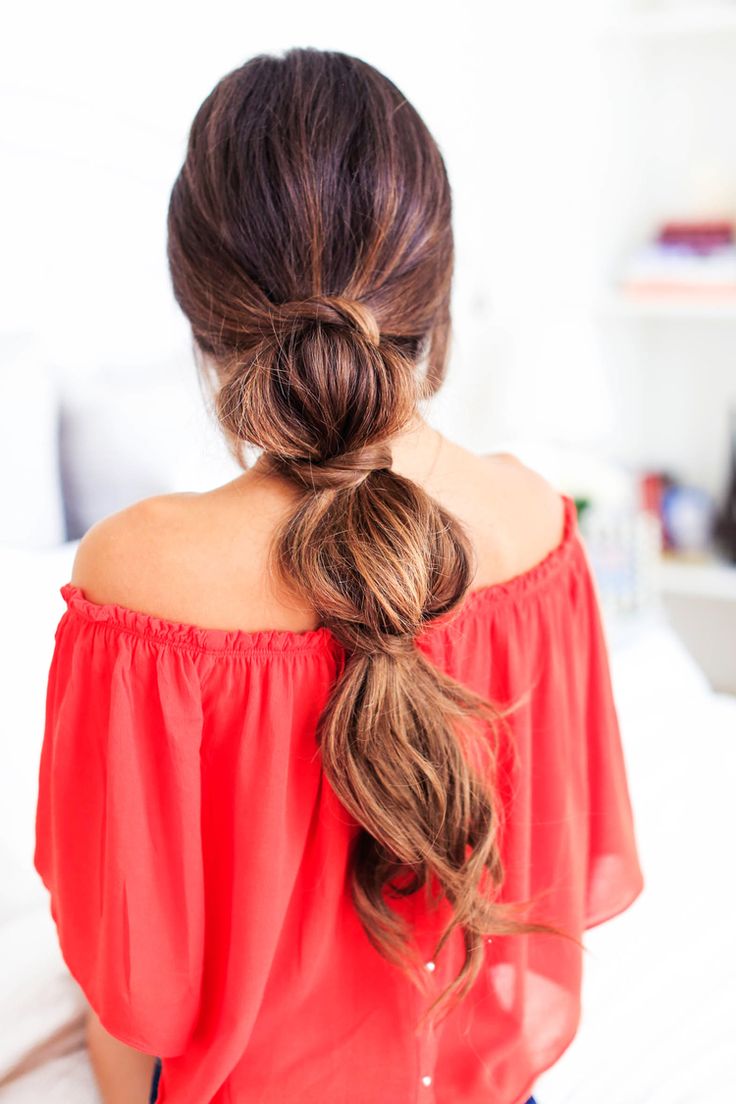 Love it. All day long! Although it may look a bit on the side of complex, all she basically did was section off two piece of hair, tie it in a knot and then do the same thing all the way down. (You might need the help of some extensions or a hair clip in order to pull this one off, length-wise.)
15. Bouffant ponytail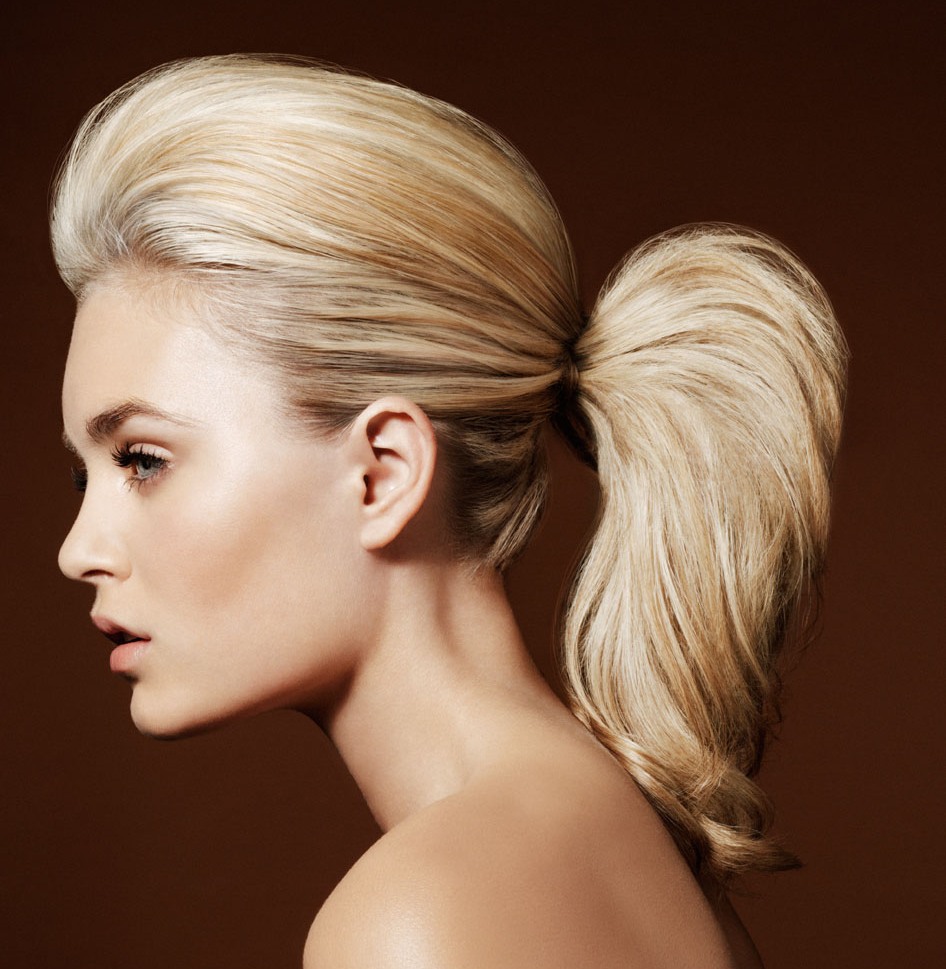 Do you have a thing for big hair? If so, what do you think about this bouffant ponytail?
16. Short hair ponytail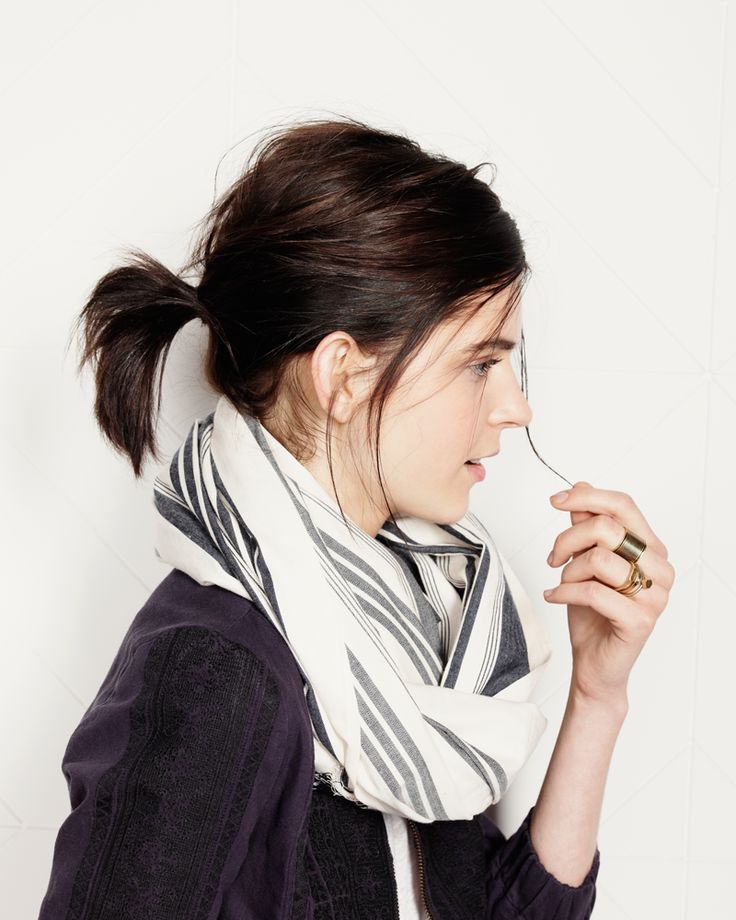 Just because your hair may be a bit shorter, that doesn't mean you can't rock a ponytail. Just make sure that you keep it on the lower side and that you use a few bobby pins, hair clips or hair barrettes to keep any loose pieces in place.
17. Partial fishtail braid ponytail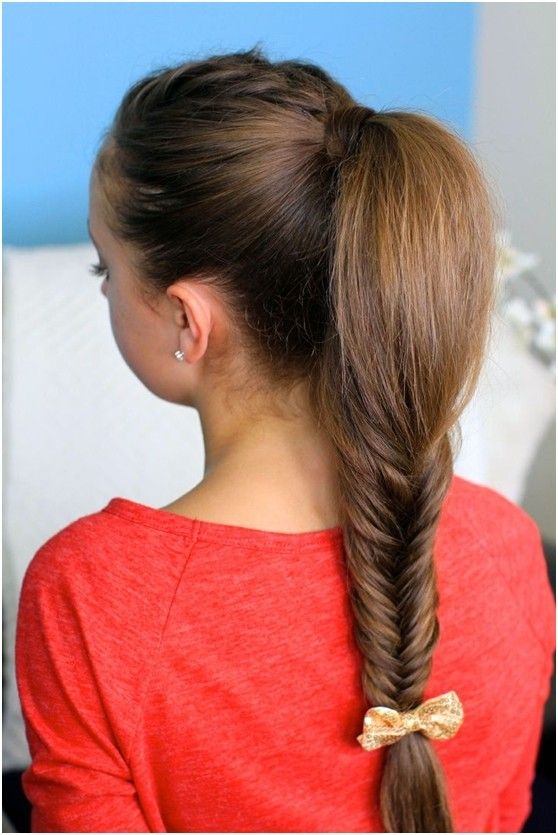 This look is relatively easy to pull off. Put your hair into a ponytail and then only braid half of it. For this particular look, our preference is a fishtail braid rather than a French one.
18. Two French braid ponytails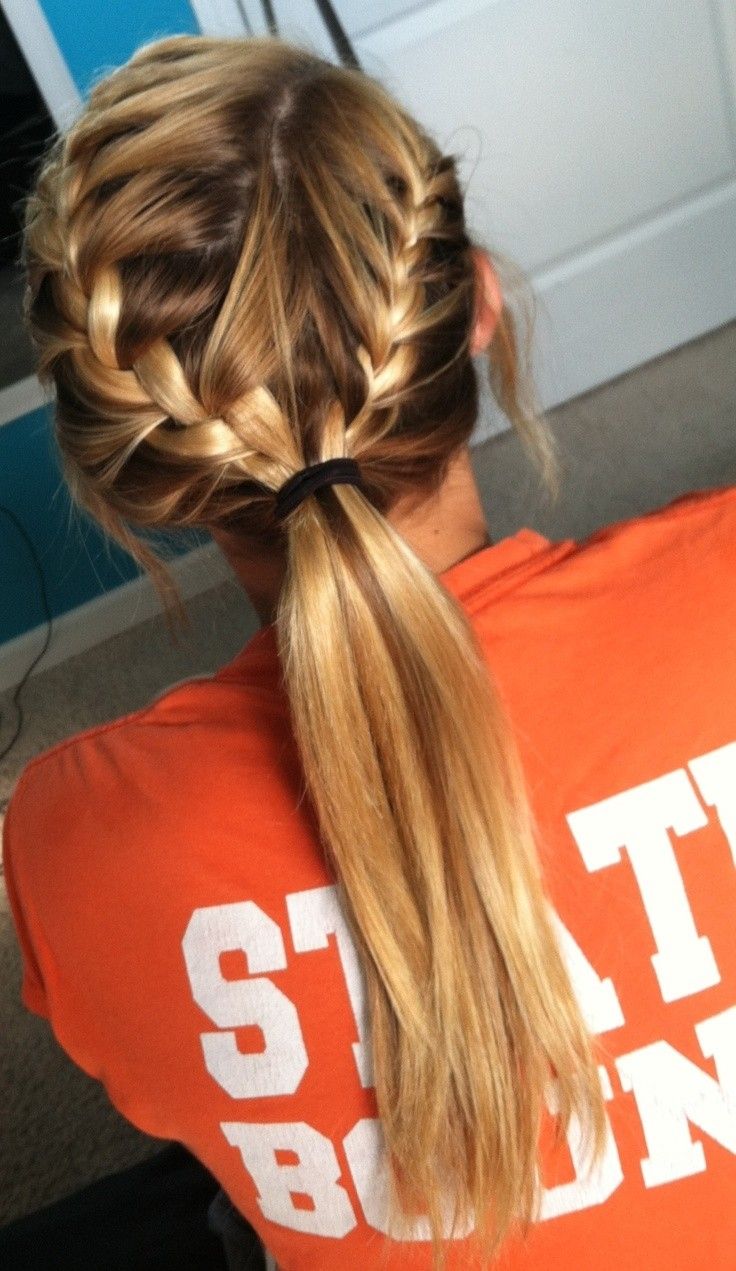 However, when it comes to French braids, this is one that we highly recommend. Super cute for game day!
19. Low twist ponytail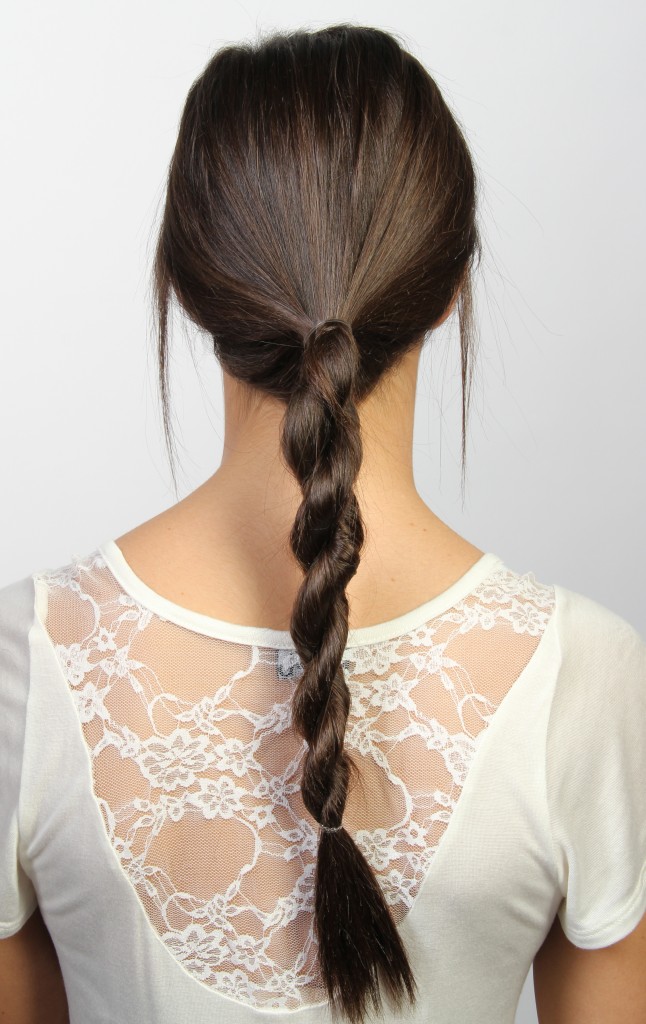 If you don't want to wear your hair out after putting it into a ponytail, it only takes a few minutes to twist it.
20. Super high braided ponytail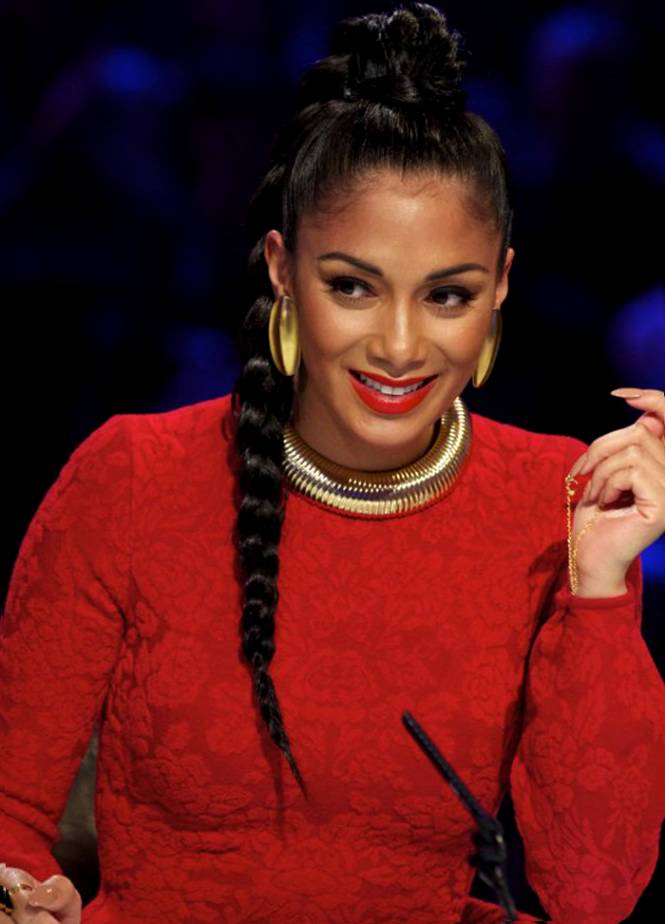 It's I Dream of Jeannie, diva style! How could you not want to try a super high braided ponytail like this? At least once1
21. Short bouffant ponytail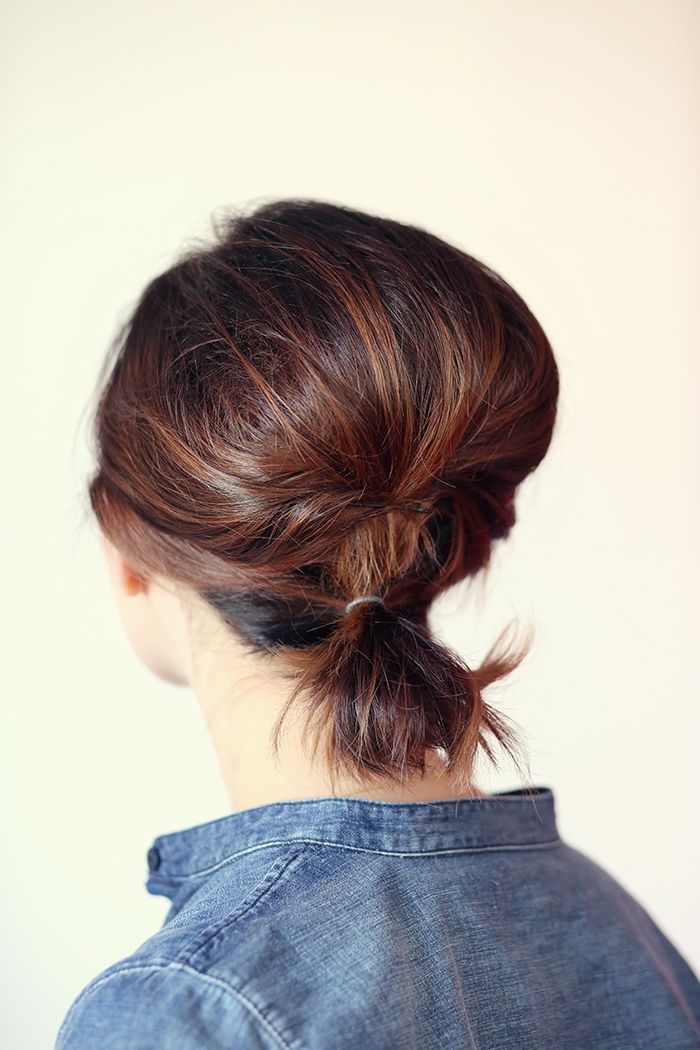 Here's how you can make a bouffant ponytail work for you if you happen to have shorter hair. (Don't forget those bobby pins.)
22. Side braid ponytail with ribbon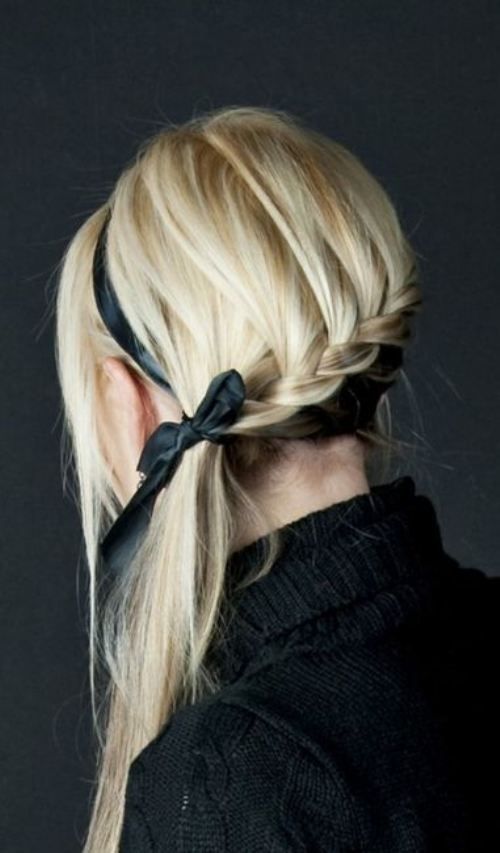 Uber-romantic. Yep. Every single thing about it. From the side braid to the black ribbon. A great first (or 10th) date look.