26 Natural Hairstyles for Black Women
There are so many reasons why going natural is an ultimate hairstyle move. It keeps harsh chemicals out of your hair and scalp. It helps your hair to growth at a healthier—and oftentimes faster—rate.  And, as you'll see in just a moment, the styling possibilities are absolutely endless.
Whether you're a black woman who already wears natural hair, you're in the process of growing out your relaxer or you're thinking about doing the "big chop", these looks will provide you with some solid examples of why going natural is a look that you will not ever regret!
Braided updo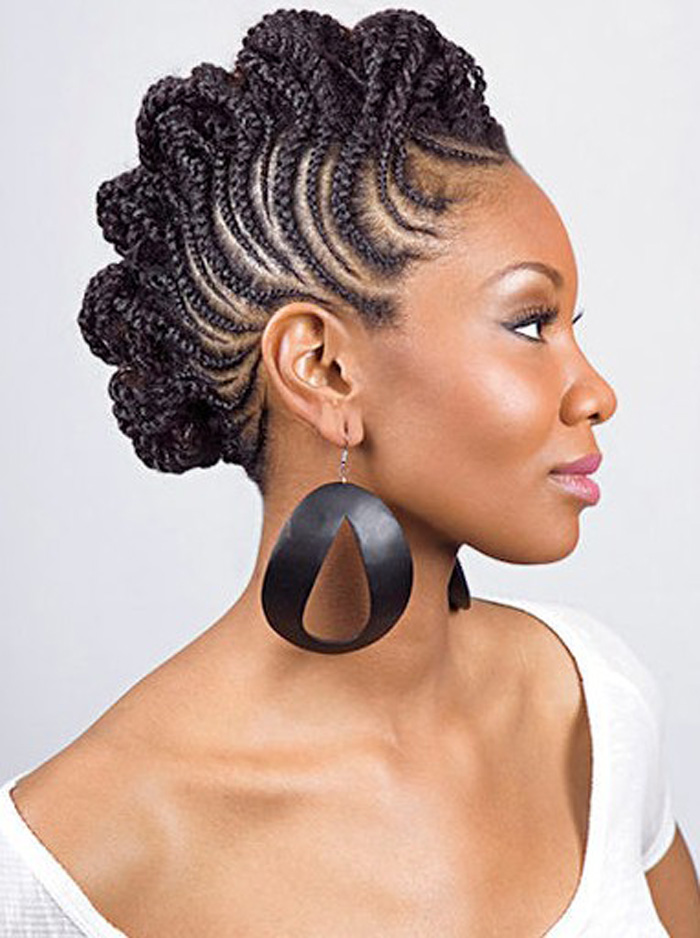 A great transitional style is putting your hair up in braids. Well, if you don't want to have to worry about styling it every day, consider getting an updo like this one. If you get a professional stylist to do it, your hair can easily stay just like this for a couple of weeks.
Red natural hair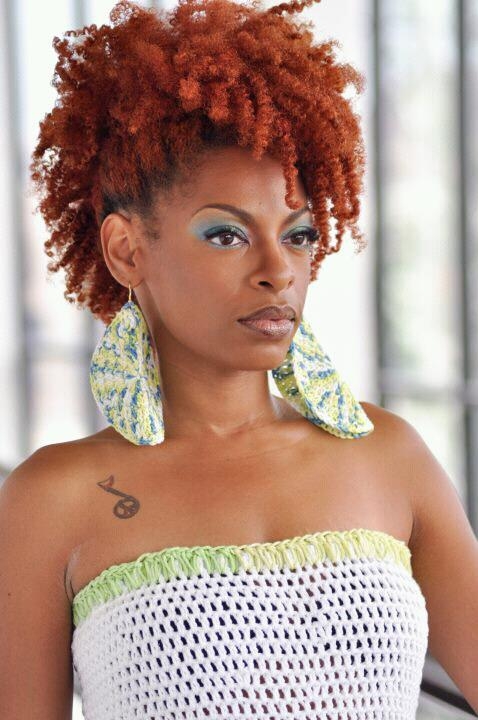 If you've been wearing your hair big and natural for a while and you're a little bored, add some color to it. Any shade of red is pretty popular right now.
Bantu knots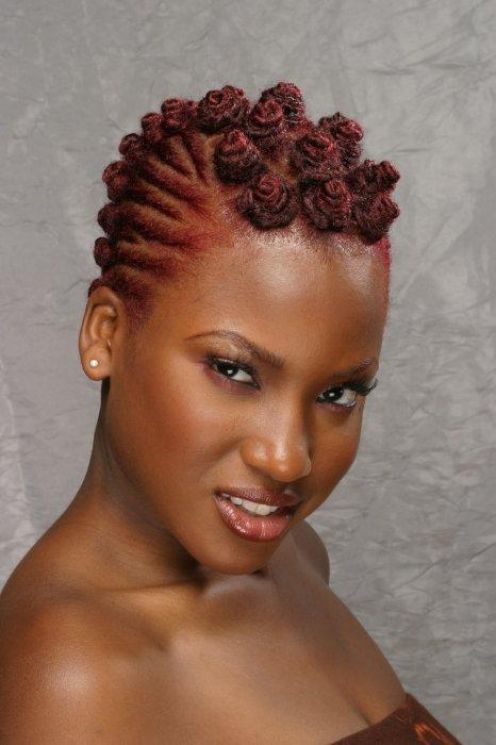 Another way to rock red hair is to put them up in little Bantu knots. It's both a unique and sultry kind of style.
Twist out updo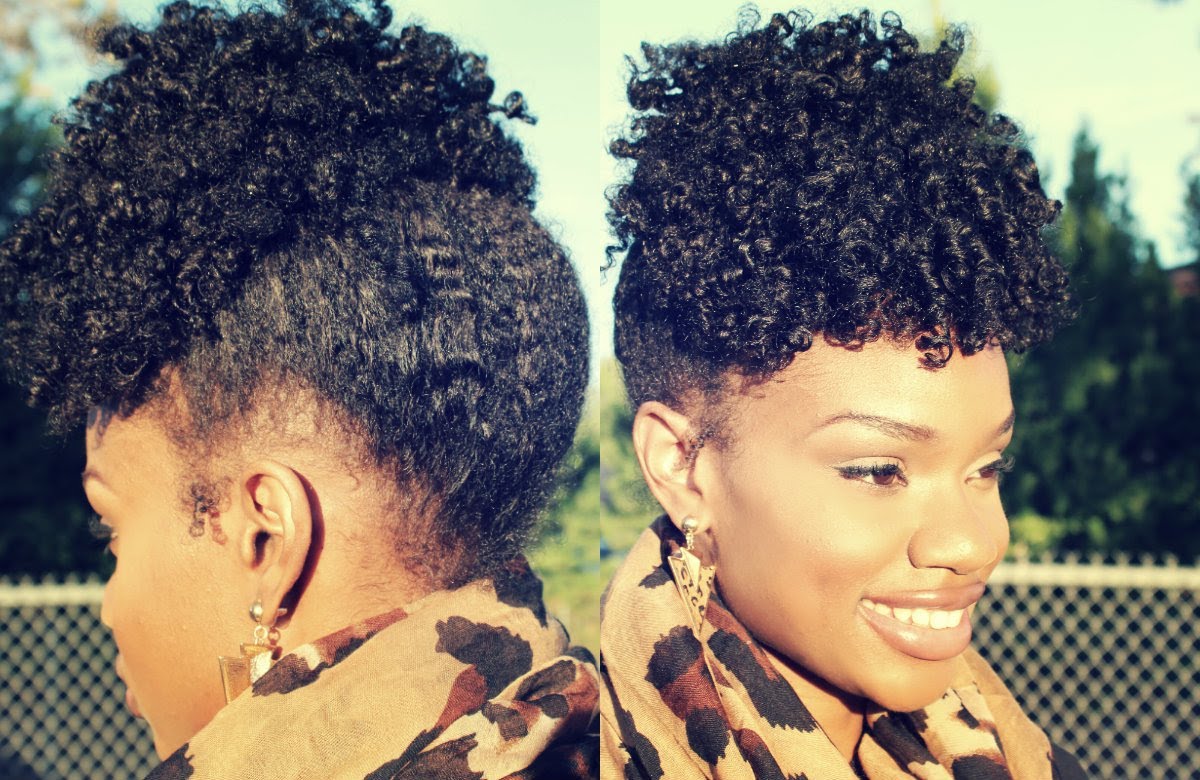 Twist outs are awesome. All you have to do is wash your hair, put a little product (such as a mixture of aloe vera gel and shea butter) on it, section off your hair and then braid or twist it. Then, once your hair is completely dry, take the braids or twists apart and slightly tease. You can secure the style with some bobby pins if you want an updo such as this particular one.
Twist 'n shave ponytail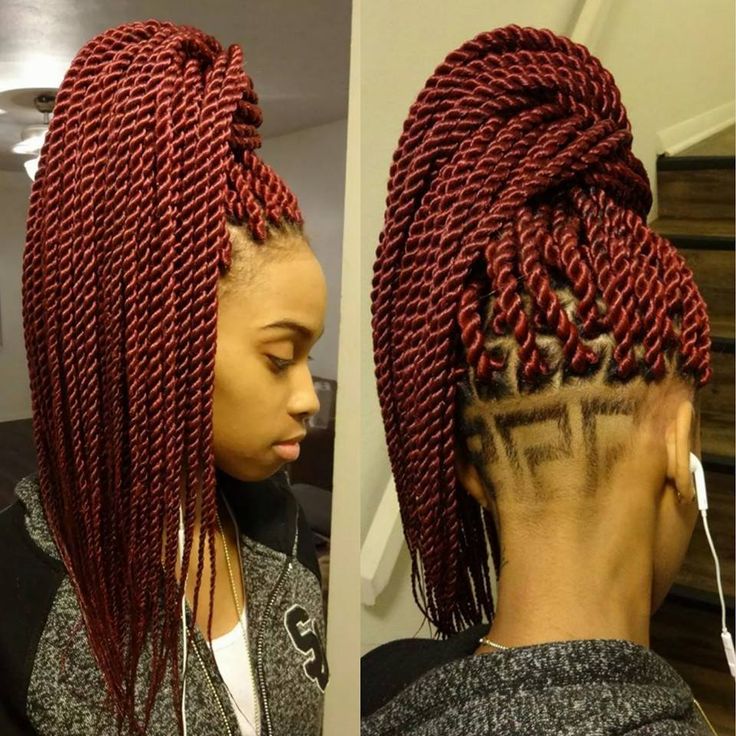 Yeah, this style has the help of some weave. It's still considered "natural" because of the twists, though. And if you want the look to be a bit funky, you can always have a barber cut a few designs along the nape of your neck.
Killer fade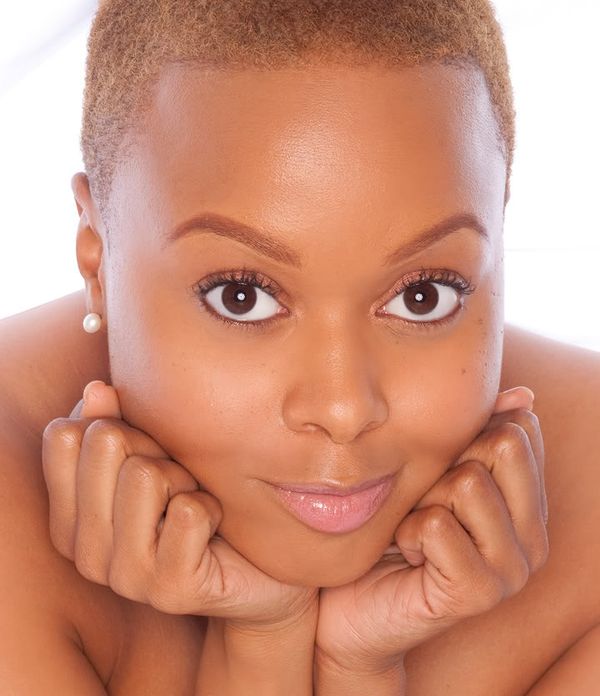 Not everyone can rock a fade like soul singer Chrisette Michelle. But if you have a pretty round face and head to match, give it a try. It's so chic and so easy to maintain.
Retro style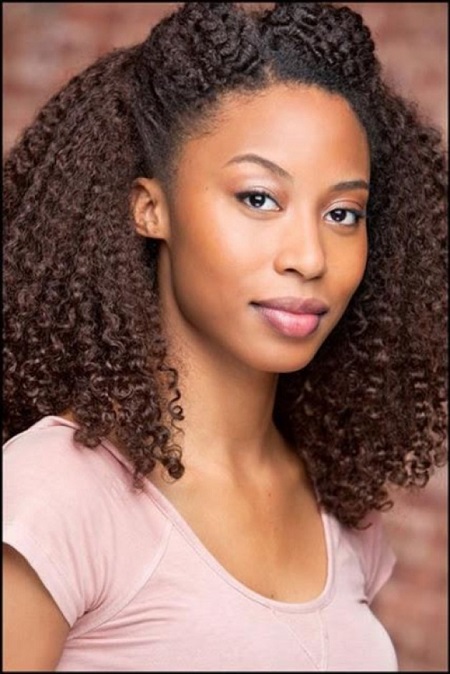 This is a nice retro look for natural hair. Just put a side part into your hair, roll back each section and add a couple of bobby pins. If you have a vintage suit from the 40s, you'll look so exquisite and amazing.
Natural roller set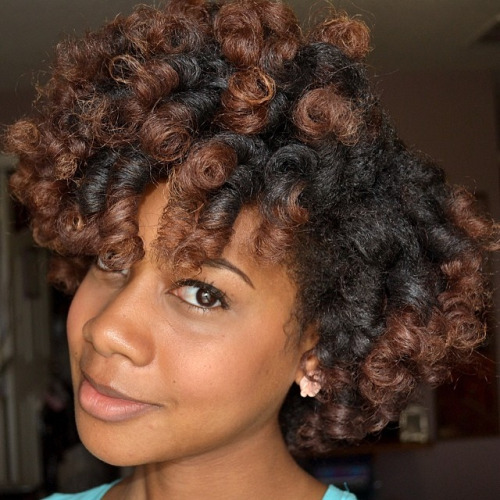 Roller sets work well whether you choose to roll your hair while it's wet or you decide to blow your hair out with a dryer and then roll it up. Be sure to use soft twist rollers rather than sponge ones, though. Sponge rollers have a reputation for breaking the ends of hair off.
Press and twist updo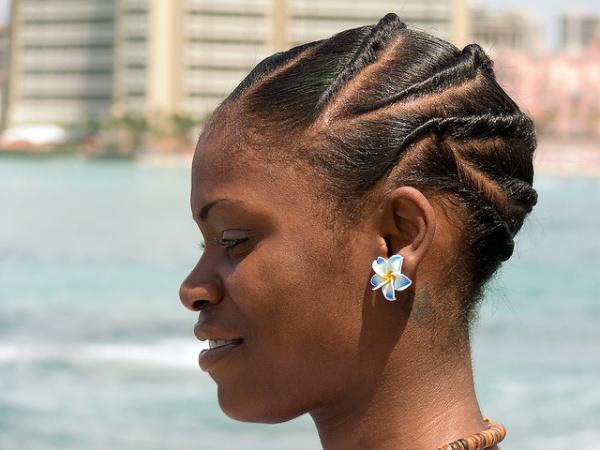 This is a unique look for natural hair that's been pressed. Once it's straight, section your hair into several parts and then twist it tightly to the scalp and also secure with some bobby pins.
Updo Mohawk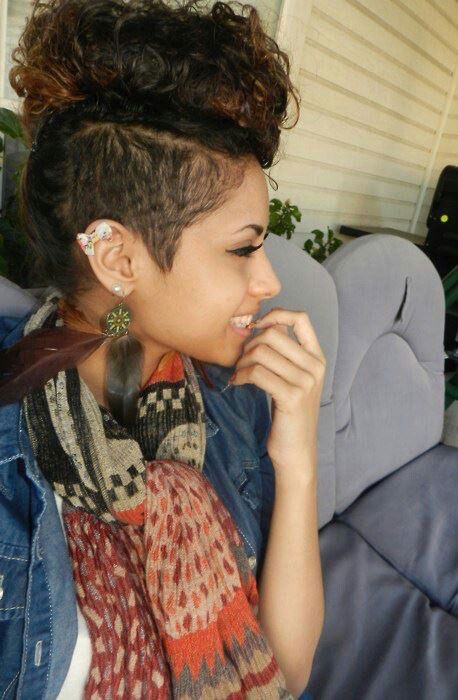 Some women are still in love with Mohawks and we see absolutely nothing wrong with it. This updo Mohawk is just one example of why this style will always be a fan favorite.
Twist 'n Bun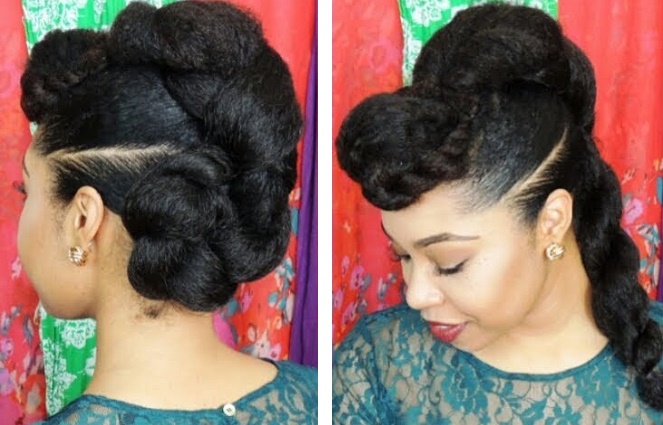 This is basically another retro look for those with really long hair. It basically consists of two parts, each section being put into a ponytail and then twisted and pinned up. Or, one half can be left down if you'd prefer.
Big Mohawk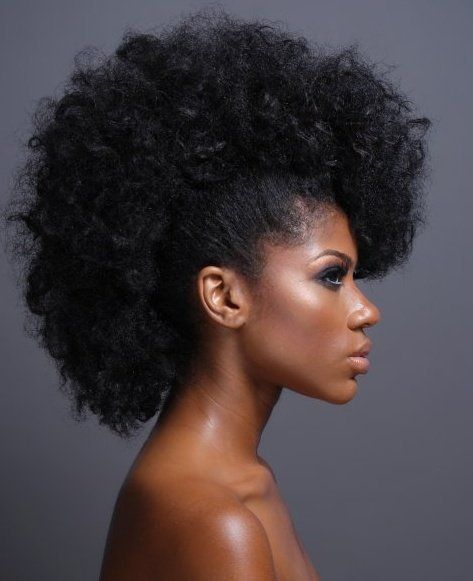 If you like the look of a Mohawk but you don't want to actually cut down (or off) the sides of your hair, you can always pin them up. That way, you are able to get the same results without taking extremely drastic measures in the process.
Ombre funk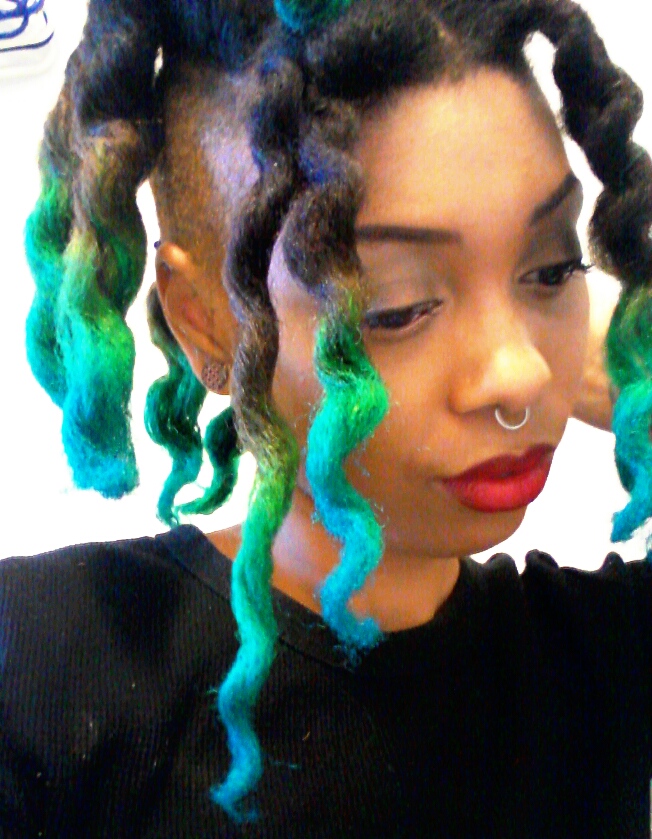 This look isn't for everyone. But if you really like to take risks and you were wondering if we'd include a style to suit your tastes, hopefully this did the trick.
Full twist out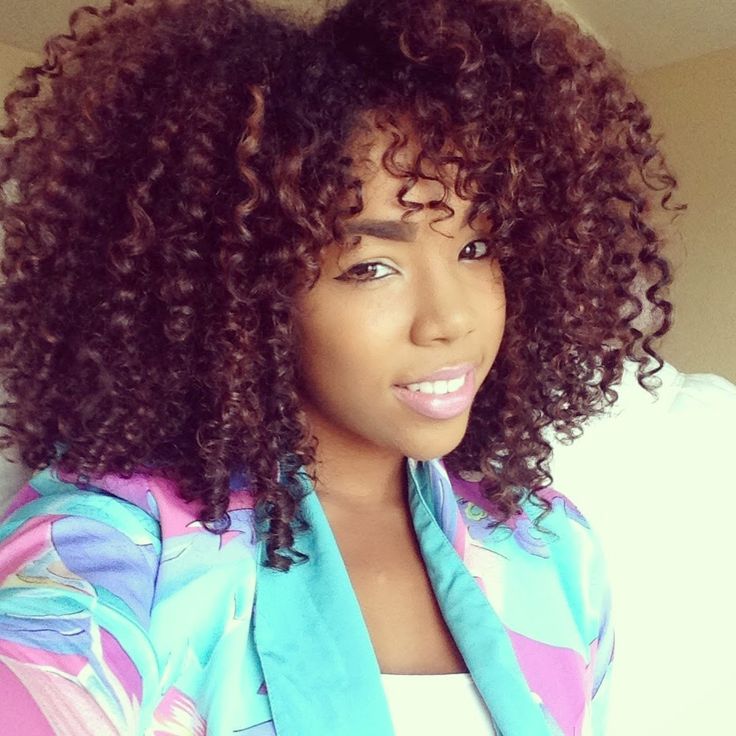 This is basically what a twist out looks like if you don't decide to pin it up. Isn't it gorgeous?
Finger coils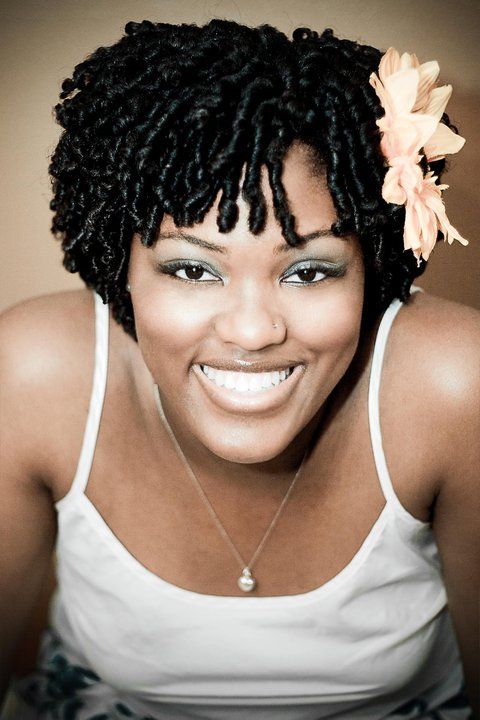 This right here is called "finger coils". You can achieve them by either rolling your hair with your fingers or some relatively small twist rollers. It's basically a natural hair twist to Shirley Temple curls.
Long twists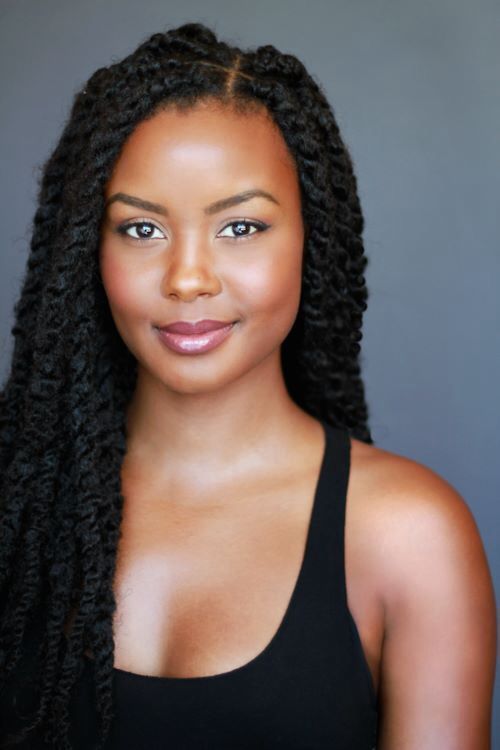 Whether you already have long hair or you need a bit of weave in order to pull this off, some long twists are a great style if you plan on doing some summer traveling. (Just make sure to tie it all up in a satin scarf at night to keep it all from snagging.)
Unique updo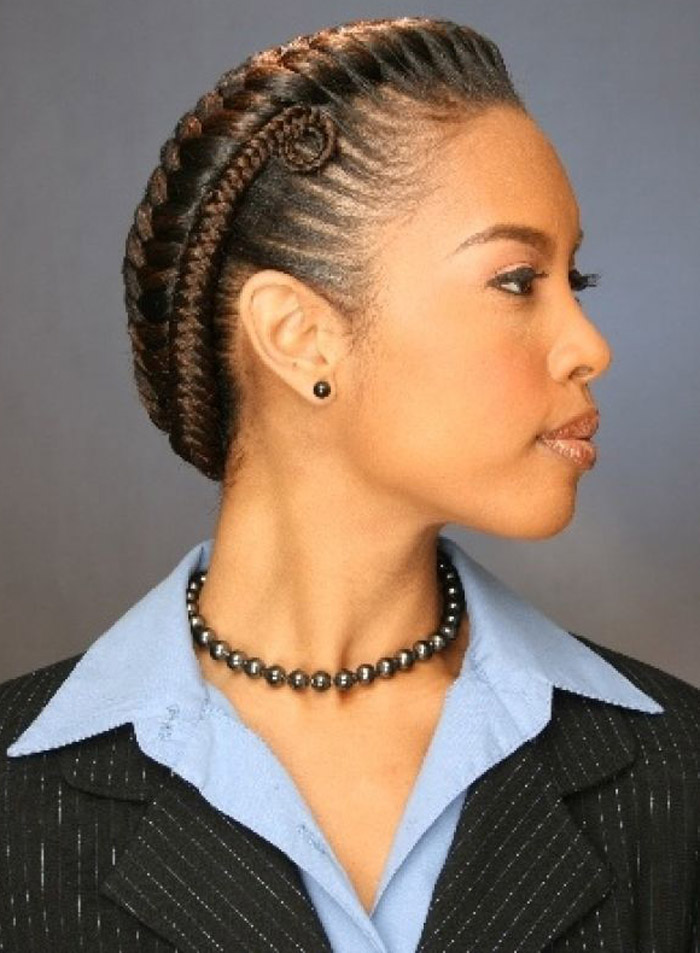 This is a unique kind of an updo. It's pretty much a fishtail braid that wraps entirely around your head.
Flexi rod twist out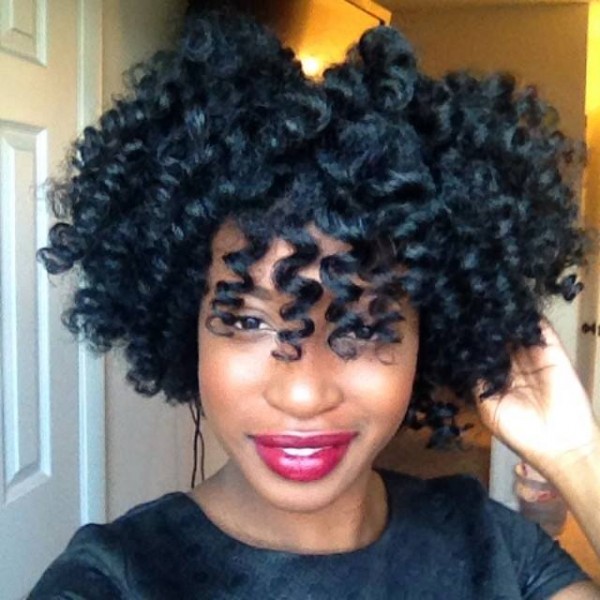 Another way to set your hair is with the help of some Flexi rods. Medium-sized ones will give you these results. (Cute, right?)
Violet blowout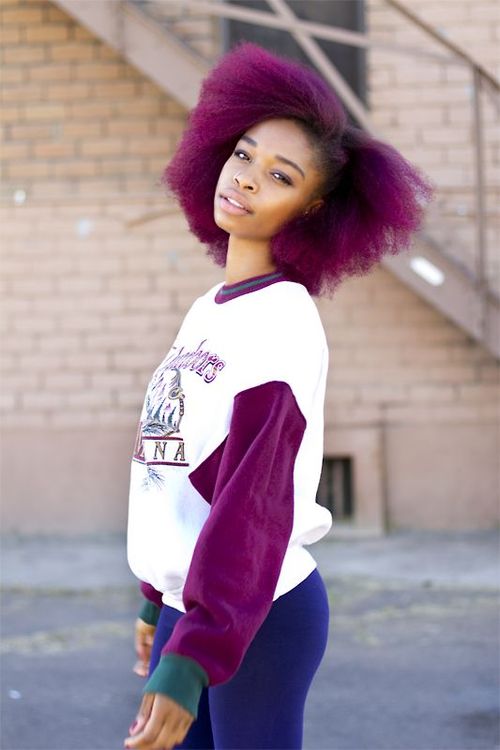 Natural hair can have a lot of fun with color. According to many stylists, even more so being that it's the only chemical in your hair. So, if you like trendy shades like violet, give it a try.
Tiny Afro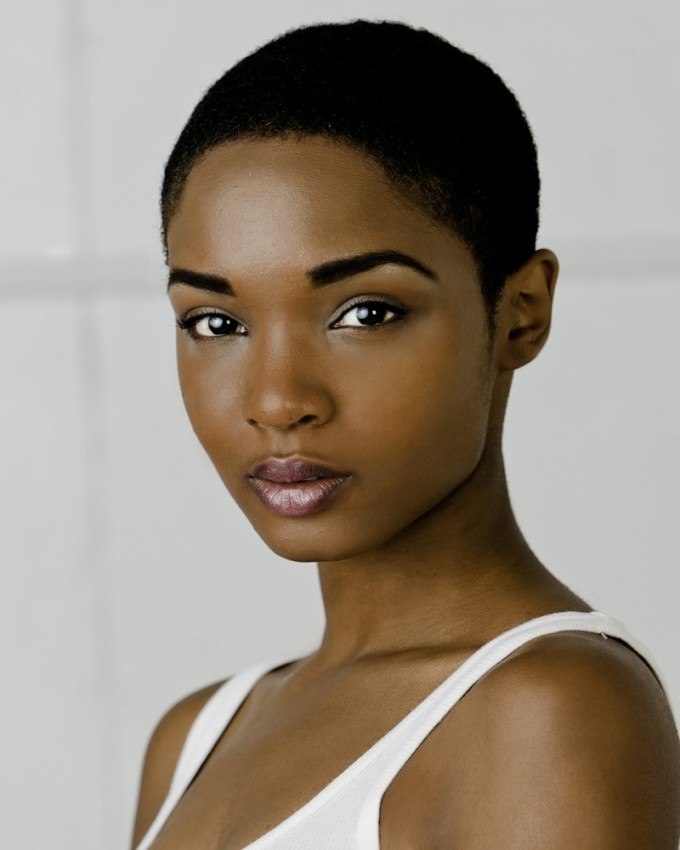 A classic natural hair look is the tiny Afro. It makes a powerful statement in such a feminine kind of way.
Fishtail cornrows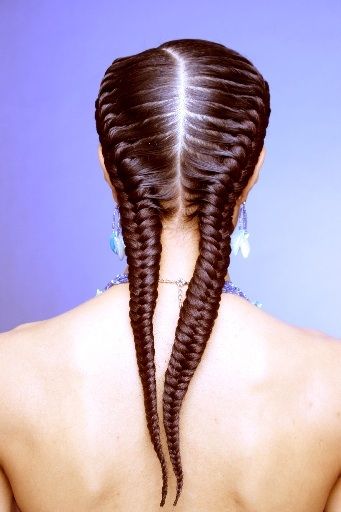 Yeah, this is a favorite look for sure. Fishtails are so sexy. And when they're put into cornrows, they add a bit of edginess to them too.
Wild and free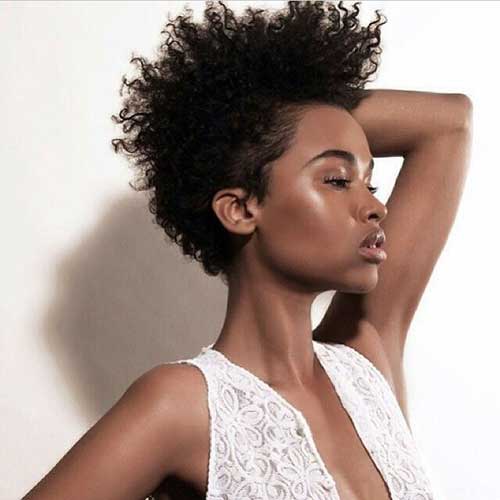 Sometimes, a great natural hairstyle is about having a really good hair cut. One that is tapered down on the back and sides means that you can wear your tresses as wild and free as you want them to be.
Lots of blonde highlights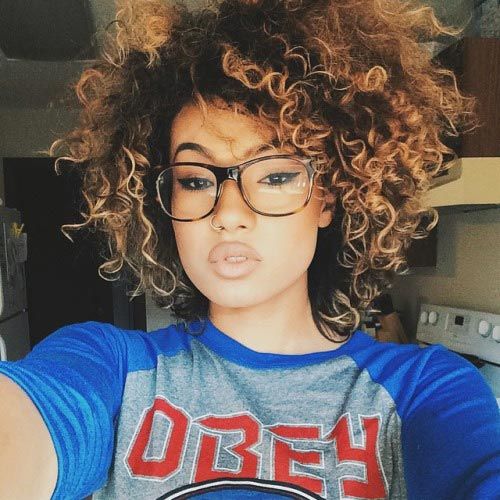 If you don't want to color your hair all one shade, follow this gal's lead and get some blonde highlights. Another color that's awesome on black women? Red highlights.
Braid-and-twist Mohawk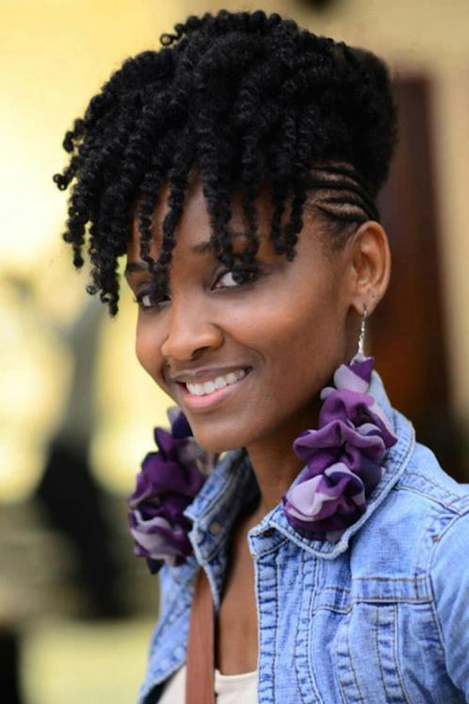 Here's yet one more way to wear a Mohawk without cutting your hair. All you have to do is cornrow the sides and then twist the top. Perfect.
Light on top, tapered on sides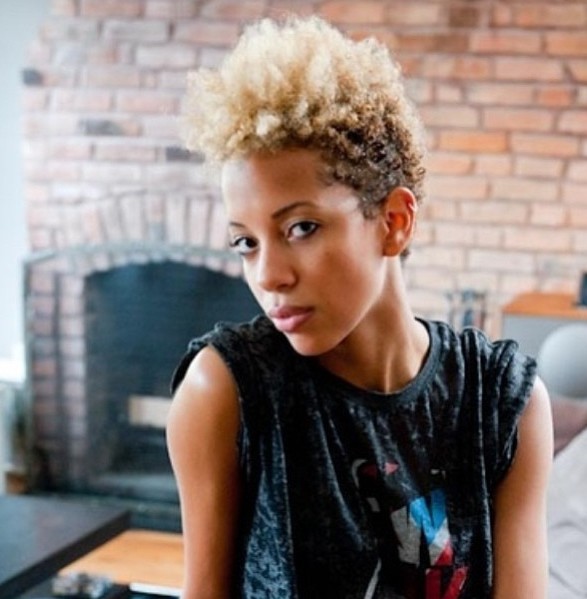 We really like this look. Mostly because it's just so laid back and chilly while still being modern. A part of it is due to the cut. But more importantly, the color thanks to it being light on the top and darker where it's tapered on the sides.
'Grow out' Mohawk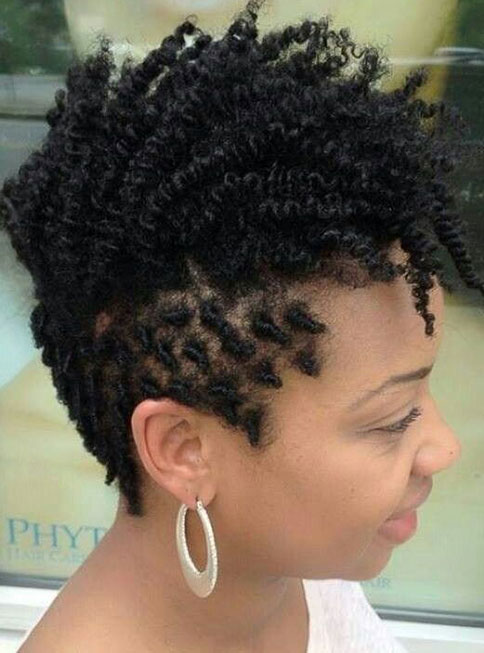 It can be hard to be patient while you're in the process of going from one hairstyle to another. But when you have natural hair, you can twist different sections knowing that it will hold. This "Grow out" Mohawk proves this point flawlessly.