20 Sizzling Ways to Make Jeans Work this Summer
Several months ago, there was a (media-related) rumor going on stating that jeans were on their way to becoming obsolete. Personally, we can't imagine what life would be like without jeans being a part of it. And so, in the effort to totally debunk that fashion tale, we decided to showcase some ways that you can look totally sexy, in jeans, even during what's considered to be the hottest time of the year: SUMMER.
1. White strapless top with black jeans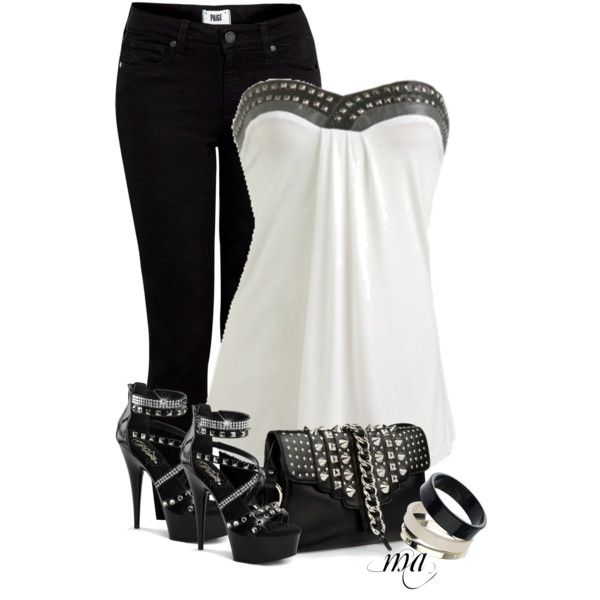 Whether or not you initially plan for it to be a hot night on the town, if you decide to put on a strapless top and some studded heels, it's still going to be anyway. By default. The great thing about this look is you won't need a ton of jewelry to complete it. A cute hairstyle and a nice red or berry lip will be enough.
2. Light pink one sleeve top with jeans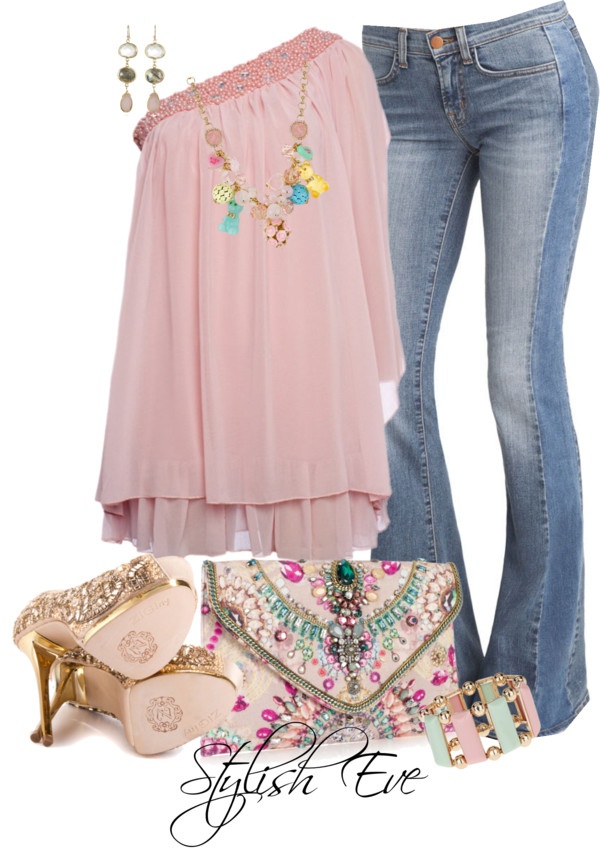 Something that's so wonderful about jeans is you can pair it up with a dressier piece of clothing and it will go so well with it, even though jeans are considered to be casual wear overall. If you have an event coming up where you want to not be too understated but you also don't want to be too over the top either, a semi-formal top and some dressy shoes along with your jeans will help you to reach your goal.
3. Nude sheer top and white jeans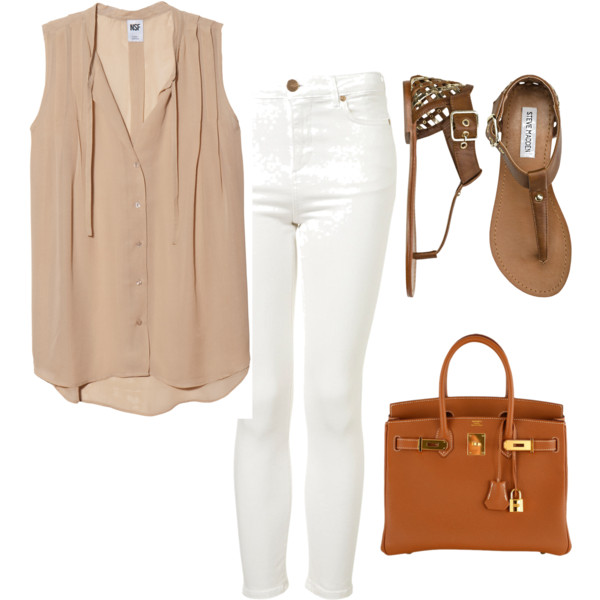 Summer outfit ideas: One of the best things to happen to jeans and summer is white. White is just so crisp and clean looking, no wonder we see so many people wearing it during the summertime! The color nude is trending pretty heavily right now. That's why we decided to show you how you can make it work with some white jeans.
4. Vintage graphic T-shirt and distressed jeans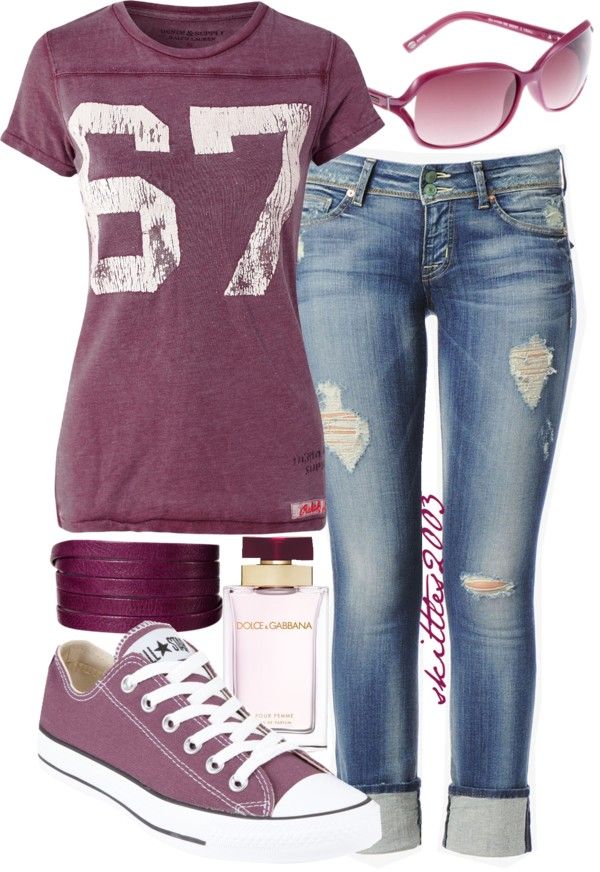 Casual summer outfit idea: Casual, yes. Ho-hum? No. If you were to ask your boyfriend (or even just a guy friend) if you were just as appealing in a vintage graphic T-shirt and distressed jeans as you are in a dress, we're pretty sure he'd say "Definitely!" There's simply something about a woman in an old T, especially if it's fitted, that's still really sexy. Effortlessly so.
5. Navy sheer top, white tank and jeans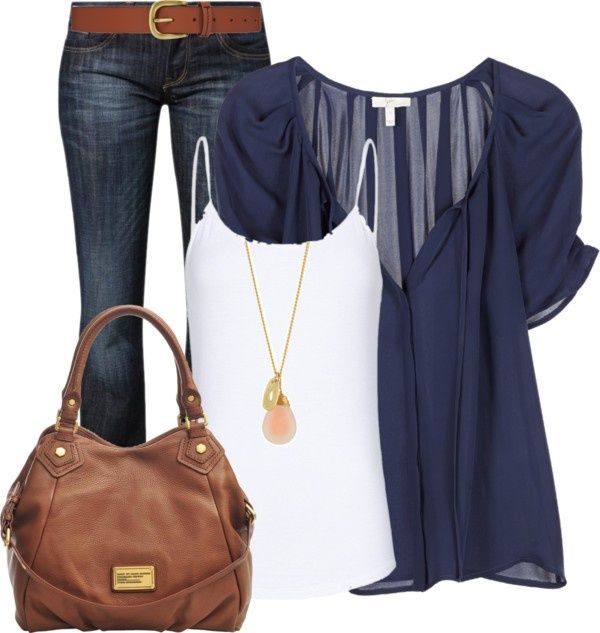 If you pride yourself on being more on the casual side of fashion, this probably caught your attention the minute you saw it. Navy is a pretty sophisticated color and if the top is sheer, a white tank will be a nice it underneath. Gold and brown are both great colors for navy too. (For the record, we'd really like this most with a pair of flare jeans.)
6. Pastel ruffled top, distressed jeans and Timbs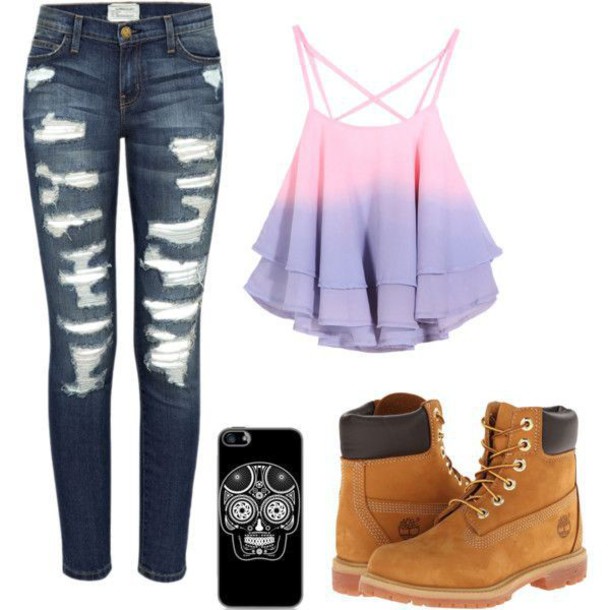 Have you been trying to figure out how in the world you could still wear your Timberlands even though fall and winter have come and gone? Sure sandals are usually the preferred shoe for summer, but if you wear them with some skinny distressed jeans and a pastel ruffled top (without sleeves) can surprisingly make your boots still work. Even in summer.
7. Baby blue fitted top and jeans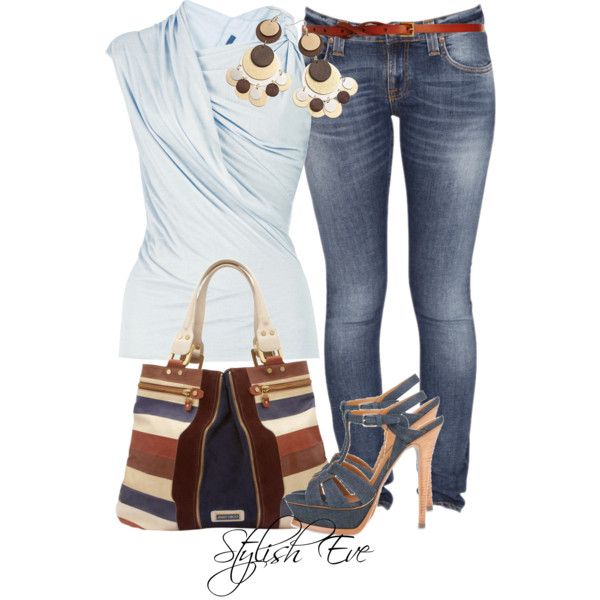 Baby blue is a color that you're going to see quite a bit of coming this fall. But that doesn't mean you have to wait until then to put it on. Wearing it during the summer will have you matching the clear skies automatically. Blue is considered to be a neutral so you can match it with all sorts of things. A multi-colored bag is just one example.
8. Floral print halter top, jeans and black accessories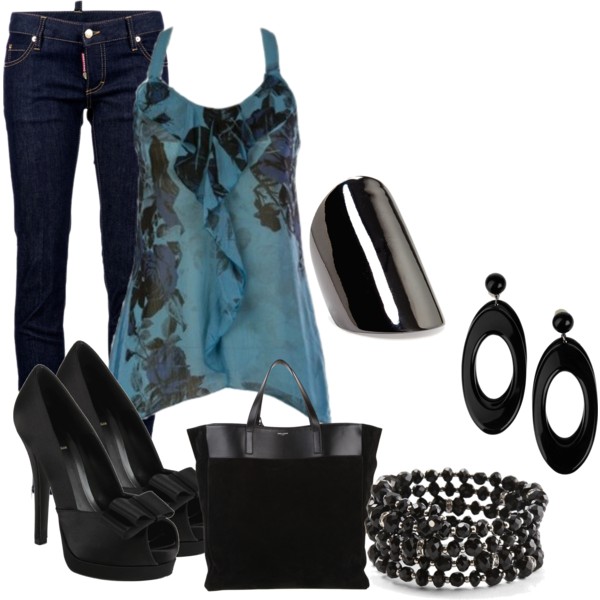 If you're up on fashion trends, then you probably already know that floral print was big in the spring and there's no good reason to toss those items out just because we're moved on to summer. For a nice date outfit, put your floral tank top together with some dark jeans and dark jewelry and high heels as well.
9. Tangerine flowing tank top and jeans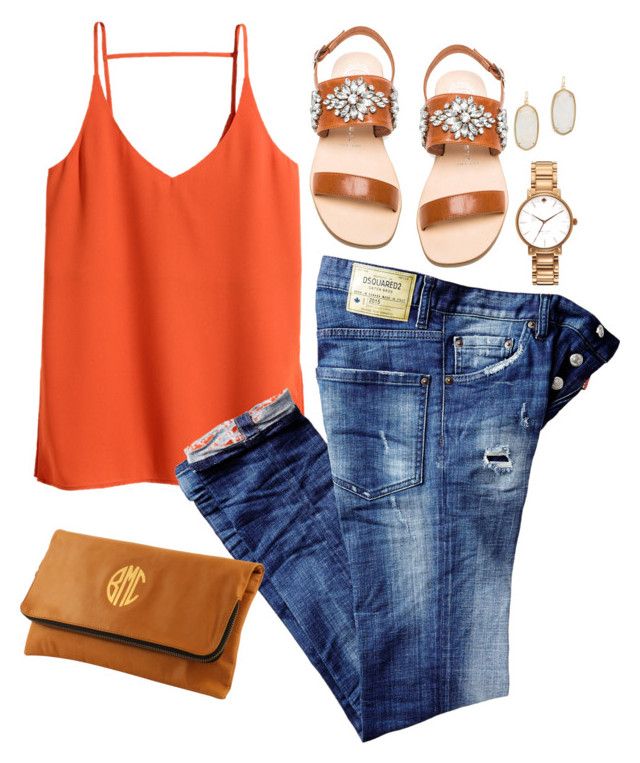 Orange (tangerine) is vibrant and beautiful! It is a really popular color this summer. So, if you don't already have a tank in that color, please get one. Then add it to your jeans and carry a tan tank. Gold jewelry goes really well with it all.
10. Navy and white peasant top and jeans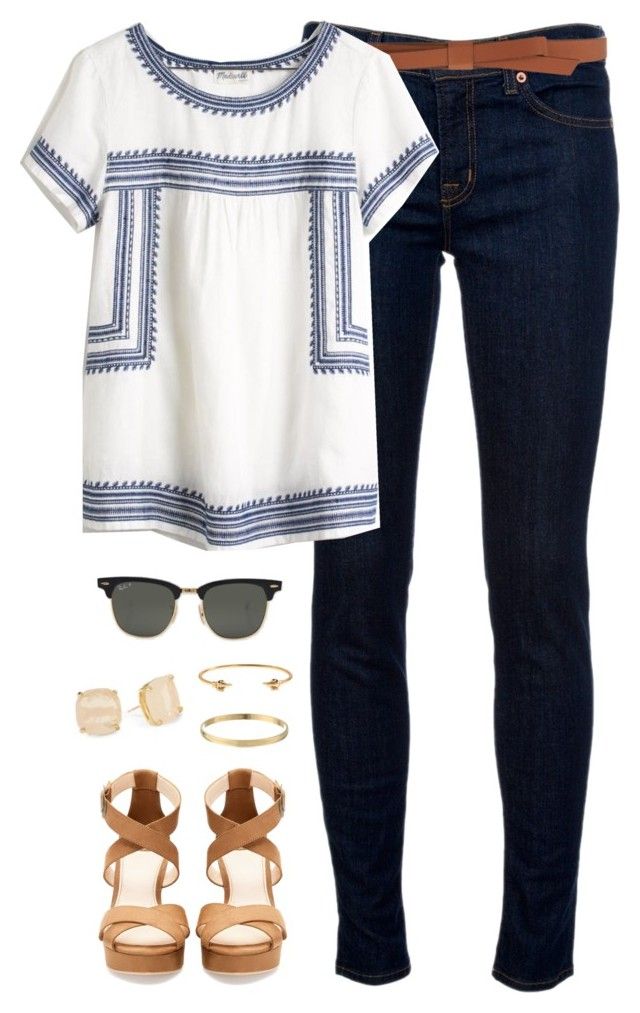 Whether it's a peasant top that you have or it's one of your dad's cigar shirts, there is something that is super festive about wearing it in the summer when you're on vacation. Because both options usually don't have a ton of shape to them, in this case, it's best to go with skinny jeans or to at least make sure that the jeans are fitted.
11. Olive halter top and jeans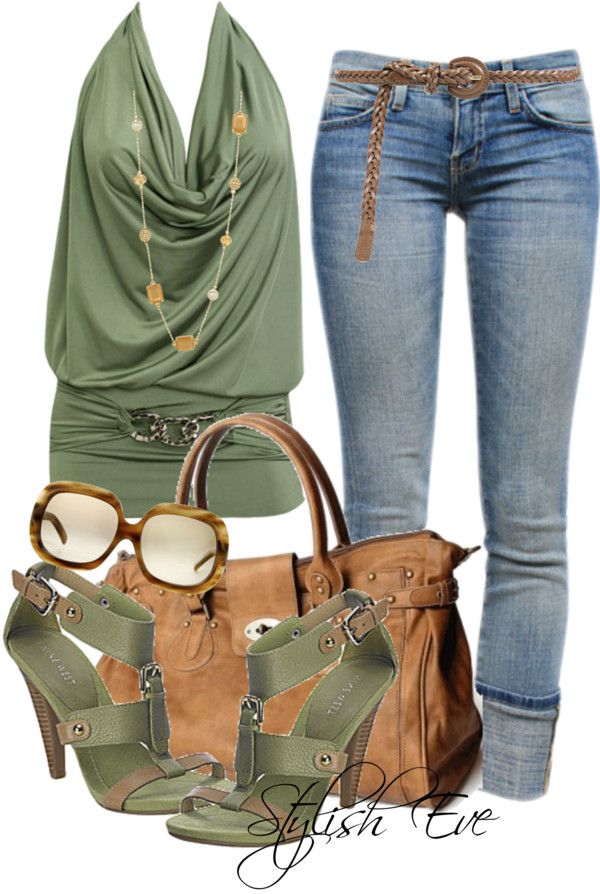 Olive is the kind of color that looks amazing on pretty much every skin tone. And if it comes in the form of a halter top and you put it on with some well-fitted jeans—all of your girlfriends will ask you why you're looking so hot these days.
12. White sleeveless top and dark blue jeans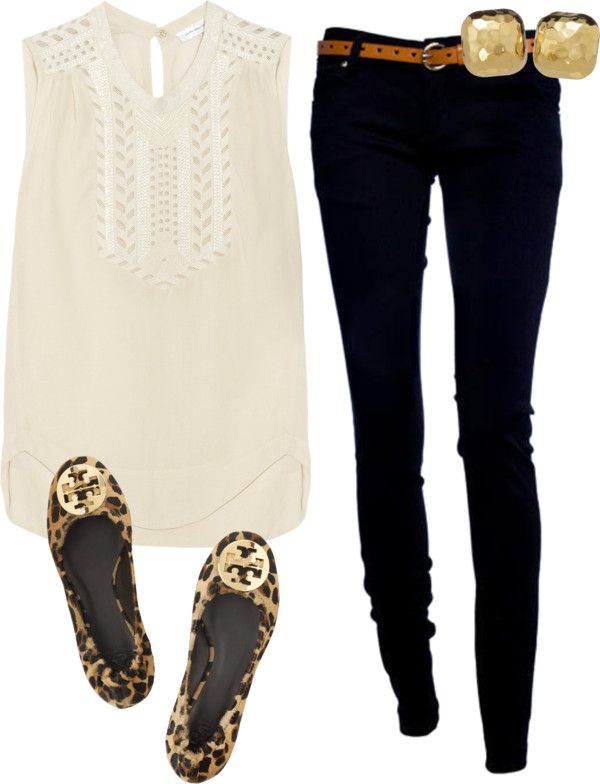 Contrary to popular belief, you don't have to spend a ton of time putting something together in order to look sophisticated. This white sleeveless top with detailing in the front with some dark denim jeans are quite sophisticated. And some animal print flats can bring out a hint of your wide side. (If you want people to know about it.)
13. Graphic tank and light blue jeans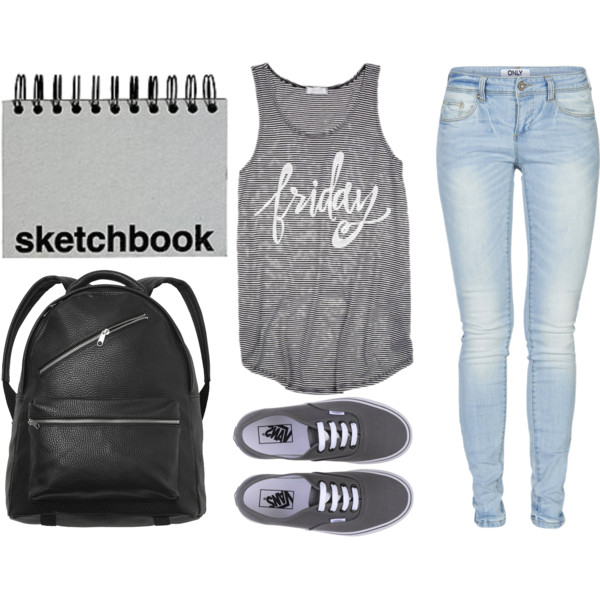 So, where are all of your graphic tanks? Pull them out and try them on with your jeans. Especially the ones that are a lighter color—or better yet, some distressed ones. You'll be super sexy so long as everything fits well. And if you want to take things up a notch, swap out the sneakers for heels, you can find more outfits ideas on stylesweekly.com
14. Pink top, white blazer and distressed jeans
Are you going to lunch or shopping and you want to look cute but you don't feel like dressing up? What is so great about this look is that it merges really casual (the outfit) with semi-dressy (the accessories). And pink with white is visually pretty stunning.
15. Long grey tank top and peach skinny jeans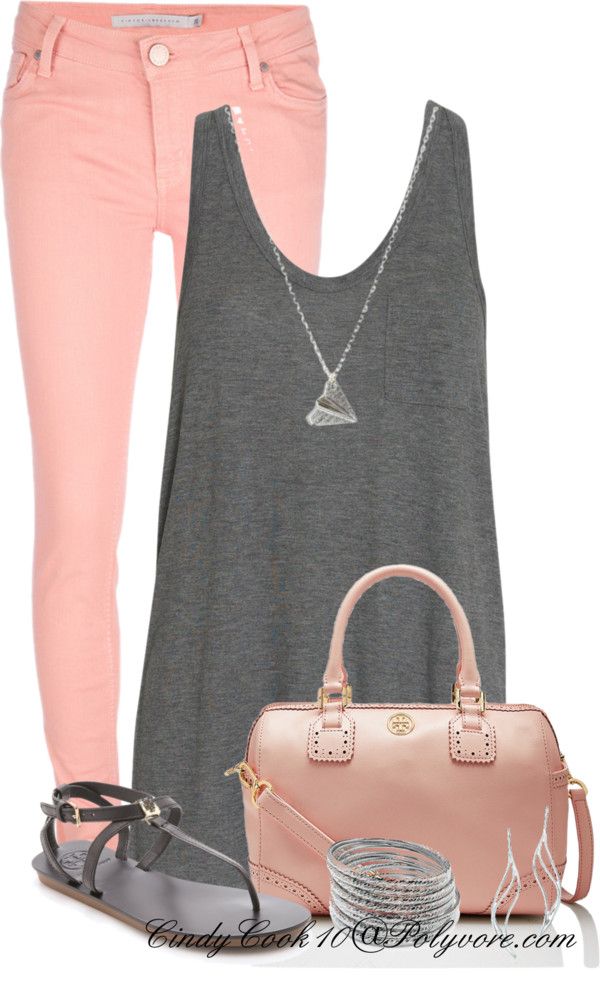 WE. LOVE. COLORED. JEANS. This is just one example of why. And when they are a nice pastel color like these peach pair and then they are matched up with a popular hue like slate (grey)—it's all very eye-catching. A color combination that very few would predict.
16. Black peasant top and distressed jeans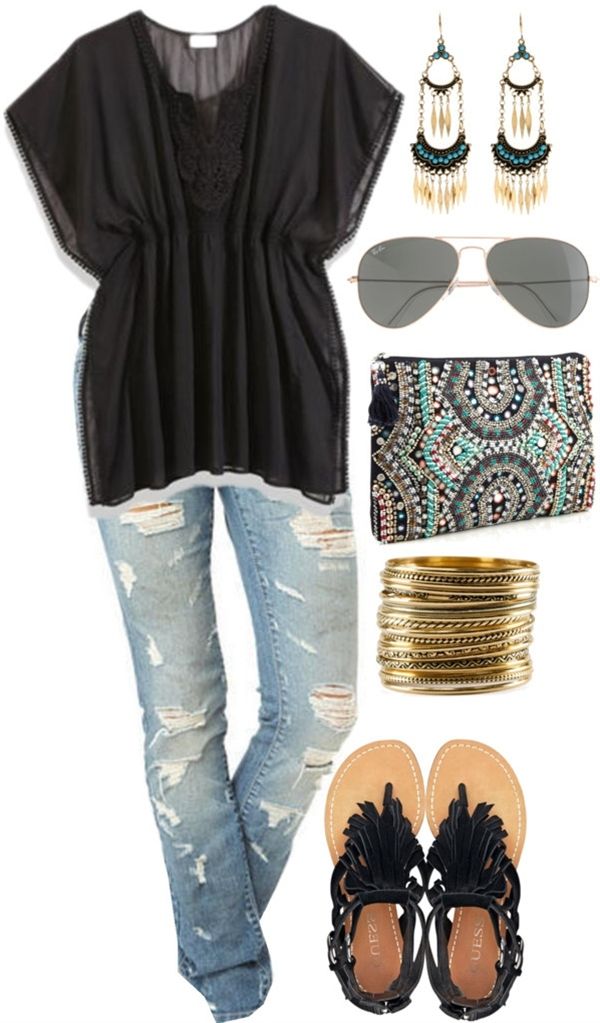 It might sound odd but we're all women here and "special times of the month" do not go on vacation during the summer. So, when yours roll around and you're not feeling as attractive or sexy when it comes to your body image as you usually do, no one has to know. Throw a peasant top on over your distressed jeans. It will hide any bloating that you might have and you'll still look amazing. Promise.
17. White lace ruffled top, jeans and jewels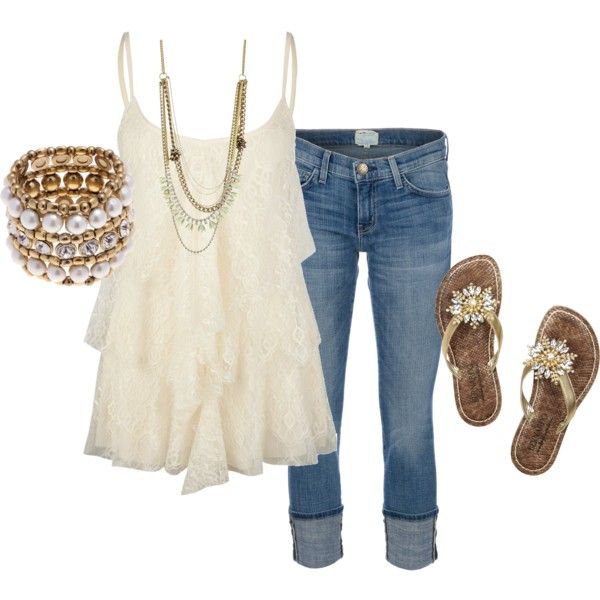 Here's a super girlie way to wear your jeans. Put on a white lace ruffled top (ruffles are really in right now, by the way). Then, rather than putting on leather or plastic jewelry, try some costume gemstones instead. If one of your friends is hosting a summer party, you'll be surprised by how many compliments you receive in an outfit like this.
18. White T-shirt and jeans with bright accessories
Do you have a pretty boring white T-shirt? No problem! You can liven it up pretty quickly if you put on a pair of jeans and then add to the look some really bright accessories. In fact, the brighter and more creative your jewelry, purse and even belt are, the better.
19. Tank top, printed kimono and jeans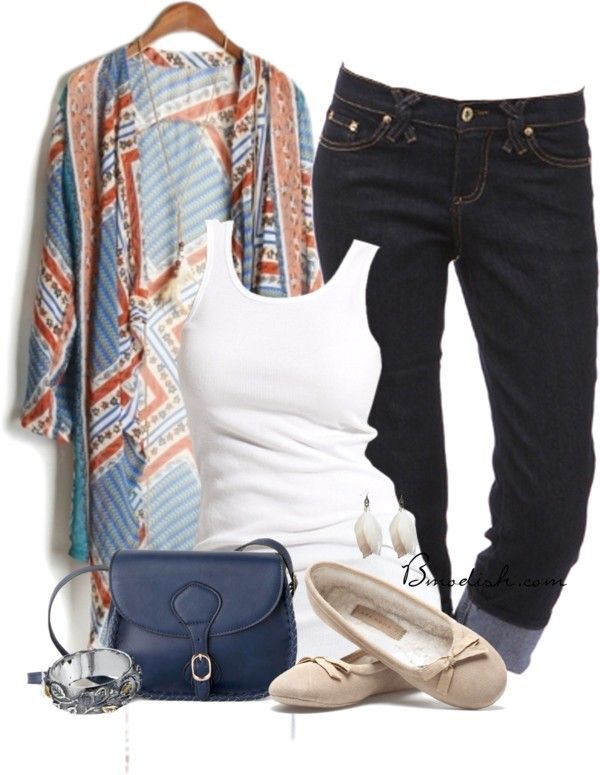 Even once the Boho chic look is gone, we're pretty sure that people will still want to wear the kimonos that they invested in. They are such a "summery way" to dress up a regular tank top and some jeans and capris.
20. V-neck T-shirt and floral jeans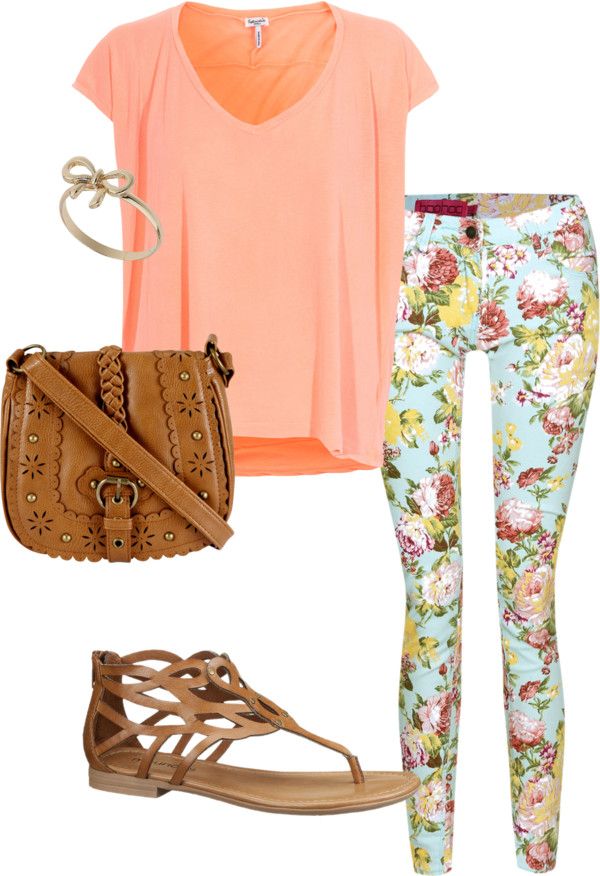 As you've already seen, jeans come in all colors, not just blue. And what's cool about floral ones is unless you told people, they probably would have no idea that you even had jeans on! Plus, it's a step up from super casual wear which means that you could put on a plaid T-shirt and still look like you put more than a couple of minutes of thought into your overall look. And style.