11 Funfetti Recipes When You Need Some Fun
Do you love fun? Do you love confetti? Then Pretty Designs has you covered. At first, it was just funfetti cake now but funfetti has become its own category of desserts and what a delicious category it is! Maybe you love Funfetti, your significant other loves Funfetti, your kids love Funfetti or your best friend loves Funfetti. No matter who loves it or what you want to make, these 11 Funfetti Recipes will give you all the fun you need!
1. Funfetti Rice Krispy Treats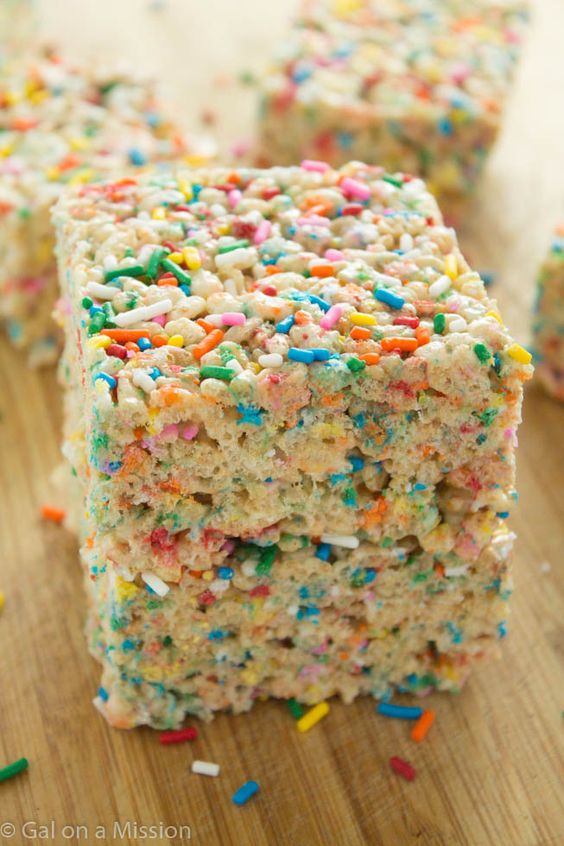 This recipe is a new take on an old favorite. It only takes around 10 minutes to make, can be made ahead of time and is easily able to be doubled or tripled. You make the rice Krispies like you normally would but add sprinkles to give it that hint of funfetti. This recipe would work great for a ton of different occasions too so it's all up to you!
2. Funfetti Sugar Cookie Nachos
This is another customizable recipe and one that doesn't take that long to make. You can use store-bought cookie dough to cut down on the cooking time. The type of sprinkles can be changed to fit a holiday or someone's favorite color instead of what they used.
3. Funfetti Pound Cake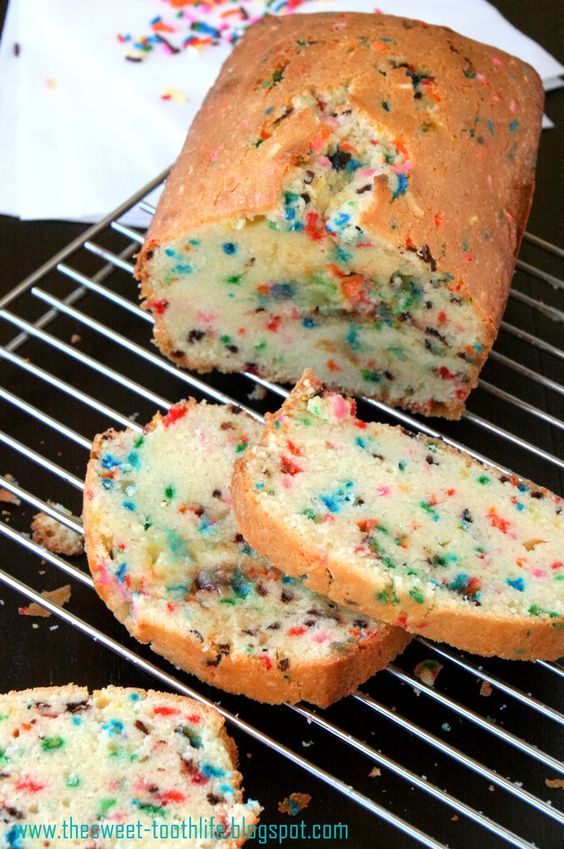 This recipe takes a boring recipe and jazzes it up. You follow the recipe to make a regular pound cake and before you put it in the pan, you add the sprinkles. The sprinkles definitely make it look a lot fancier than it is and actually gives the impression that it took a long time to make when it really didn't. You might want to plan ahead a little bit with this cake, though, because the recipe calls for it to bake for an hour. If you don't have time, I'd skip this one.
4. Chocolate Dipped Funfetti Cookie Dough Bites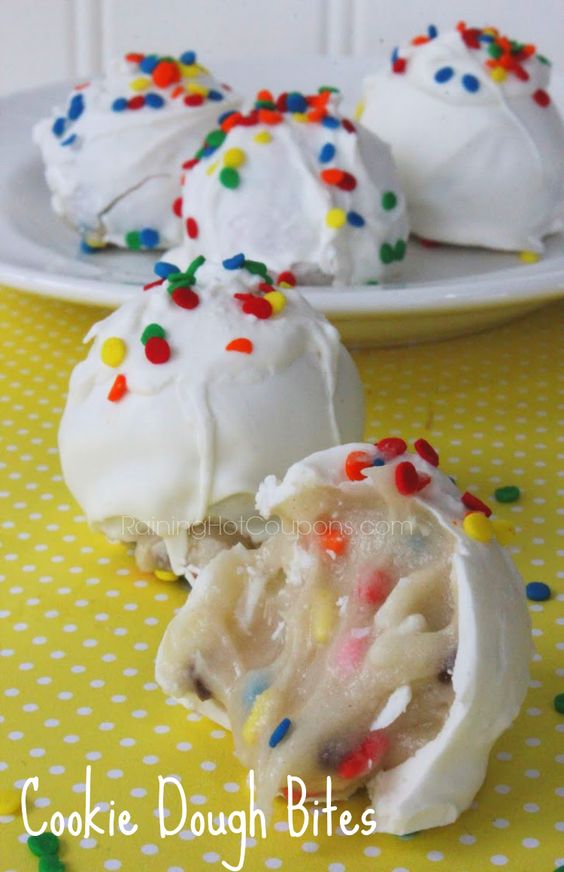 This recipe combines the amazingness of cookie dough without the egg. Instead of adding the chocolate chips, you add sprinkles and it's a no -bake recipe too. They used white candy melts for the outside, but you could use different colored candies, milk or even dark chocolate too. This recipe can be made ahead of time because it requires the bites to be in the freezer for at least an hour.
5. No-Bake Oreo Funfetti Icebox Cake

Maybe you want cake, but you don't want to actually make a cake. Instead of cake, you'll be using golden Oreos or another flavor of your choosing and making your own filling for the cake which gives it the funfetti flavor and the look. This is another recipe that doesn't require turning on your oven, but it does take a long time to chill so it could be made the night before.
6. Funfetti Cake Pops

7. Funfetti Cake Batter Pancakes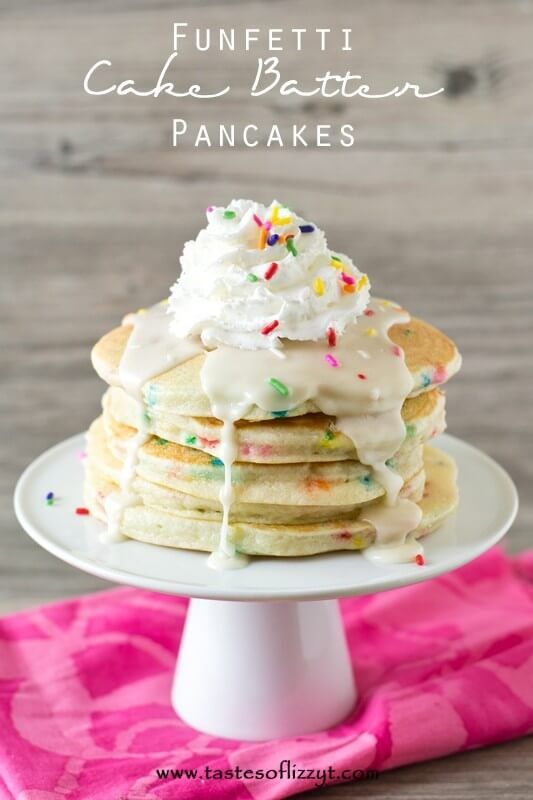 Having these pancakes for breakfast will brighten anyone's day. It's a simple recipe to follow and even though she makes the batter from scratch, you could use store-bought. This recipe would be great to make for a birthday, a weekend or just because. The sky is the limit for these pancakes.
8. Funfetti Cake Cheese Ball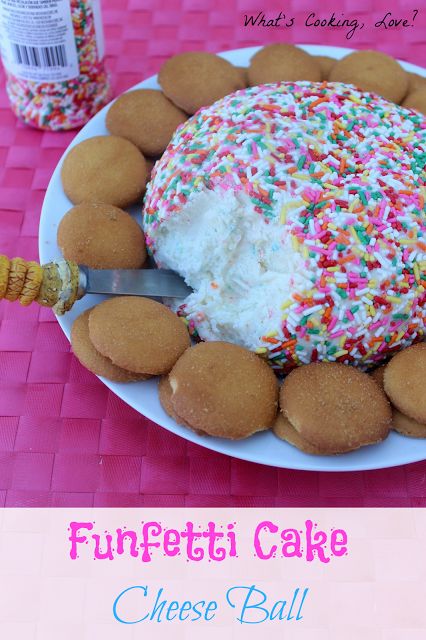 This has to be one of the most creative recipes on this list. It's obviously borrowing from the cheese ball concept that is typically served with wine or as an appetizer. This is pretty simple and all you need is funfetti cake mix, cream cheese, butter, sugar and powdered sugar. You combine all the ingredients, form into a ball and put it in the freezer. After about an hour, you take it out and roll it in sprinkles before putting it in the freezer for at least 2 more hours, but make sure to take it out a little before you serve it so it can thaw.
9. Cake Batter Funfetti Fudge

This recipe looks so complicated but is actually really easy. You only need four ingredients to make it: sweetened condensed milk, cake mix, white chocolate chips, and sprinkles. You combine the condensed milk and cake mix, add the chips until they melt completely and finally put in the sprinkles. Put in the freezer for up to 2 hours and you'll have no-bake fudge in no time.
10. Funfetti Donuts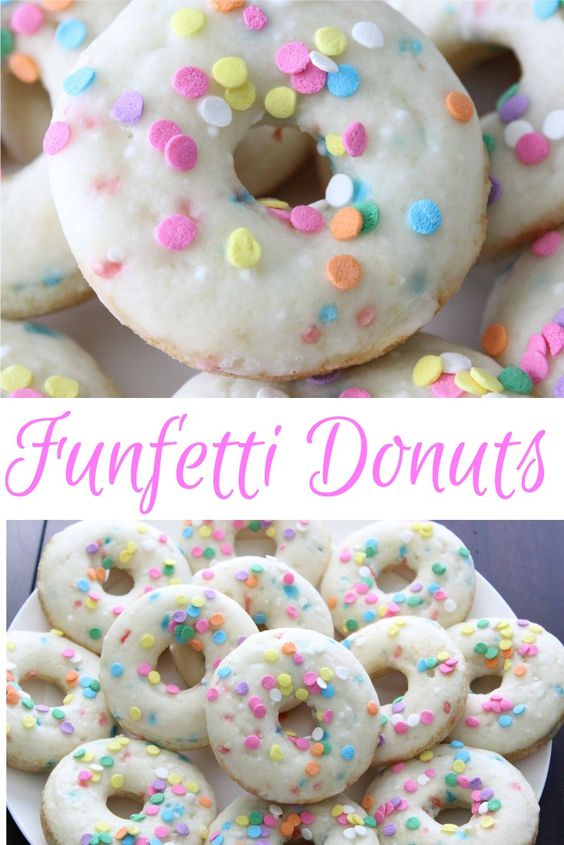 If you're sick of having the same donuts every day, this recipe is for you. All you need to do is prepare funfetti cake mix like the box directions tell you to, put them in a donut pan and bake for roughly 10 minutes. After they're done, you can eat as is or make a glaze which is included with the recipe.
11. Rainbow Chip Fudge

This is technically not funfetti but it still is. For this fudge, all you do is combine the rainbow chip icing with white chocolate chips after both are melted. Then you pop it in the fridge for at least an hour or even overnight. If you truly want funfetti fudge, you could substitute the rainbow chip icing with funfetti icing.