Balayage is the top hair trend of the moment – and it's really not difficult to see why. It melts beautiful colours together in a smooth transition, creating a gorgeous finished look full of stunning tones blended together in an incredible flawless style. If you're looking to experiment with colour but in a subtle way then balayage is definitely the way to go. Not convinced? Let us show you a gathering of stunning balayage hair designs to help inspire you.
Brown to Blonde Balayage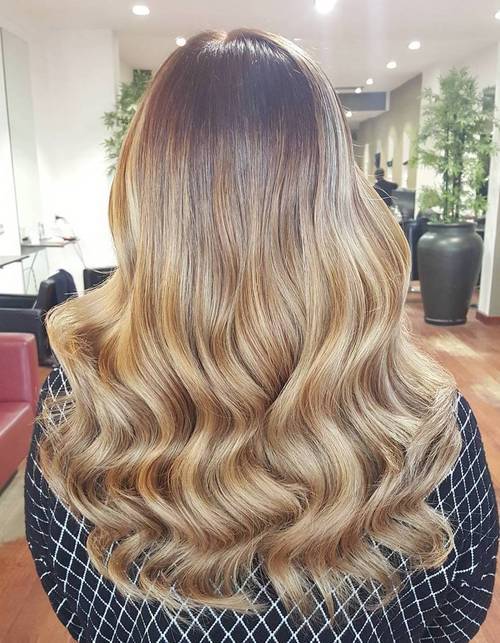 In a classic balayage transition, this beautiful hair shows off exactly why the balayage technique has become so popular. Starting from a gorgeous and rich brown at the root melting to a beautiful blonde tone which finishes off the look nicely, this gorgeous hair is very striking indeed – particularly with the loose waves this lady has gone for!
Chocolate to Caramel Balayage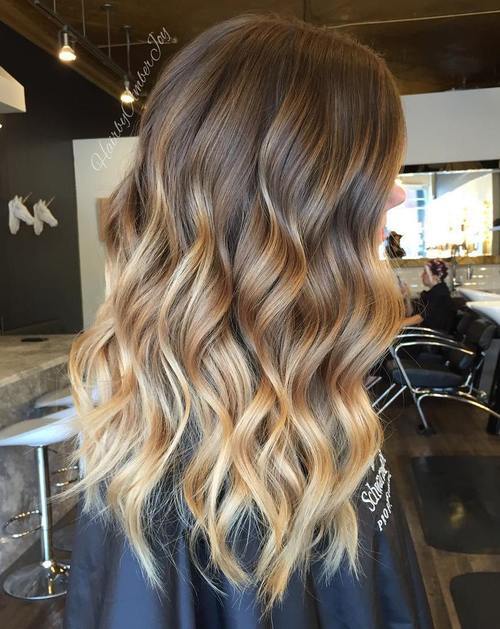 From a gorgeous chocolate brown colour at the root, this stunning hair cut transitions into a simply beautiful caramel blonde through the centre of the hair and finishes with a lighter blonde at the tips. This gorgeous colour melts creates a completely natural looking transition from brown to blonde – and we love the gorgeous curls at work!
White Blonde to Purple Balayage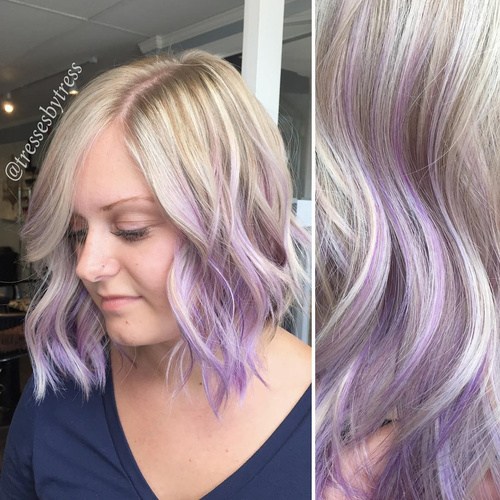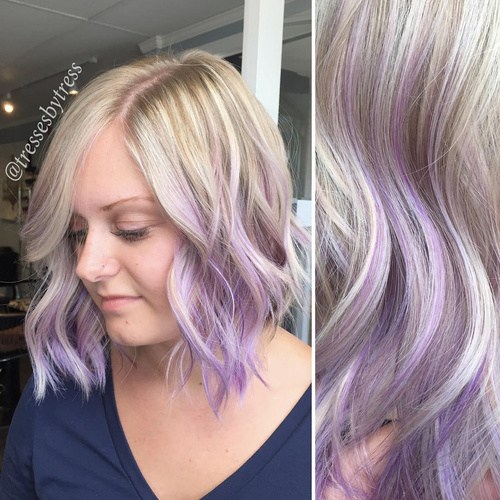 Balayage is a technique which works on any hair colour; as this stunning lady has proved! She's gone from a gorgeous icy blonde at the root into a stunning silver-toned purple at the ends, which suits this gorgeous cropped bob down to a tee! It's finished with a beautiful soft curl which adds bounce and body to this fabulous bob.
Dark to Light Blonde Balayage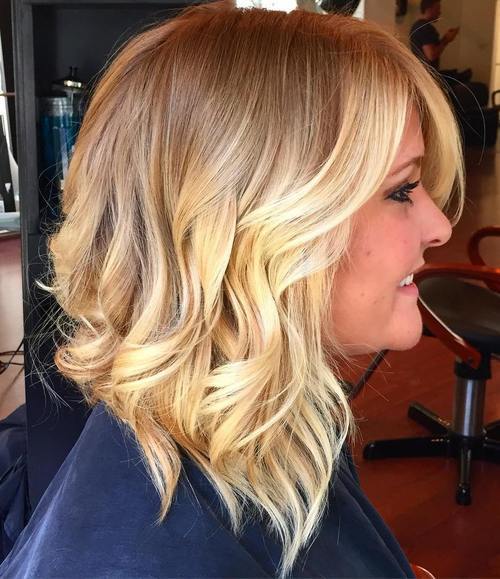 This stunning hair cut might just be one of our favourites of the bunch! This wonderful graduated bob features a stunning blonde balayage that is so gorgeous it'll make everyone want to pick up the phone and call their hairdresser. From a stunning dark blonde to a lovely light blonde at the ends, this curly bob is natural yet oh so striking too.
Ashy Brown to Bleached Blonde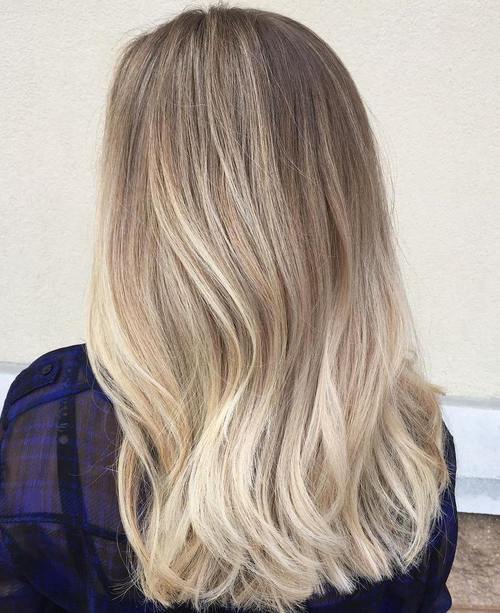 This stunning look melts two gorgeous blonde tones together seamlessly for what we're sure you'll agree is a simply stunning finished result. Starting from a stunning ashy blonde into a gorgeous and vibrant bleached blonde towards the ends, this beautiful hair has a loose wave which adds a subtle bounce to this glorious style – don't you think?
Subtle Blonde Balayage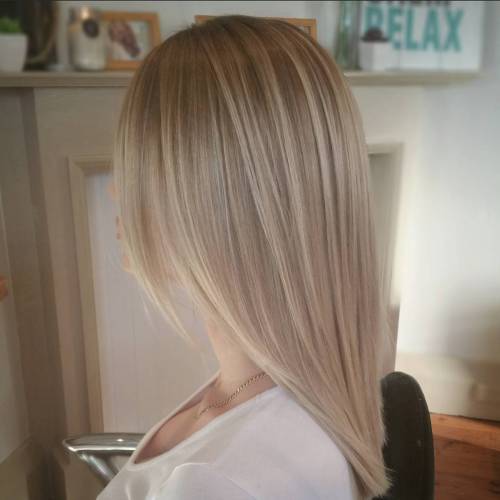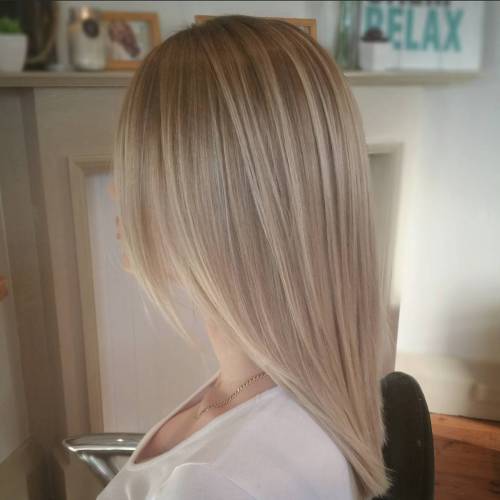 This subtle blonde balayage look is absolutely stunning. This lady has gone for a gorgeous white blonde finish to her super sleek and straight hair, which falls just below the shoulder. finished with short pieces towards the front to frame the face, this beautiful melt of blonde tones is light, bright and just perfect for summer!
Caramel and Bleached Blonde Bouncy Cut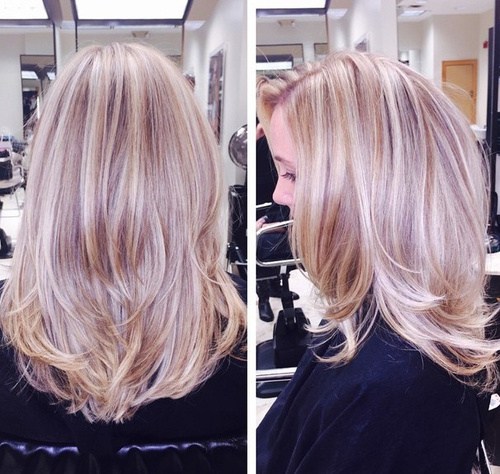 This caramel and bleached blonde bouncy cut is a stunning collection of blonde hues that finishes in a striking and beautiful look that would just be perfect for a wedding or a smart occasion! The gorgeous colours blend together to create a stunning, bright overall look, and we love the flicked ends which create a gorgeous bounce to the overall cut.
Dirty Blonde to Light Blonde Balayage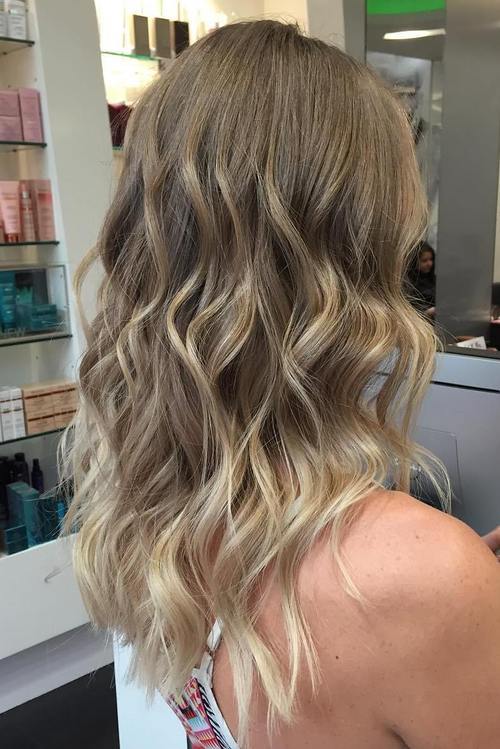 This gorgeous hair style is the proof of how effective a balayage treatment can be. From a darker dirty blonde tone around the roof, worked through to a gorgeous bleached blonde at the ends, this colour melt looks simply divine – especially on the beachy, loose waves this fashionable girl has gone for! We think it would look fantastic straight too.
Brown to Blonde Smooth and Sleek Balayage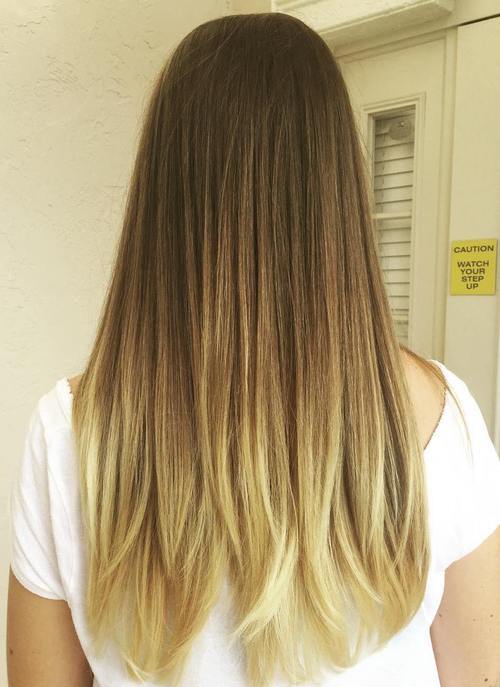 This lady's hair is strong, long and incredibly sleek – which shows off the absolutely stunning balayage colour work off to perfection. Working from a glorious brown at the root which is rich and chocolatey, right through in a gradient effect to the light blonde tips, this stunning and natural transition makes the hair look sun-kissed and glorious.
Rich Brown to Honey Blonde Balayage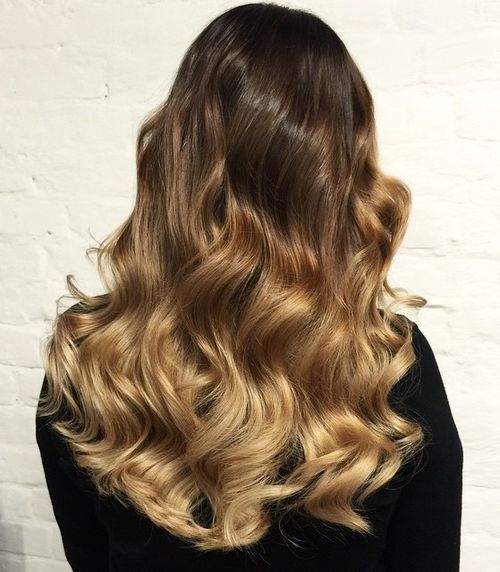 This stunning hair is another one of our favourites from the balayage collection, working from a rich brown to a stunning caramel blonde and finishing with a beautiful light blonde to lift the ends of the cut. This lady has gone for stunning barrel curls throughout the hair to really show off that gorgeous colour transition and we just love it.
Dark to Light Waved Balayage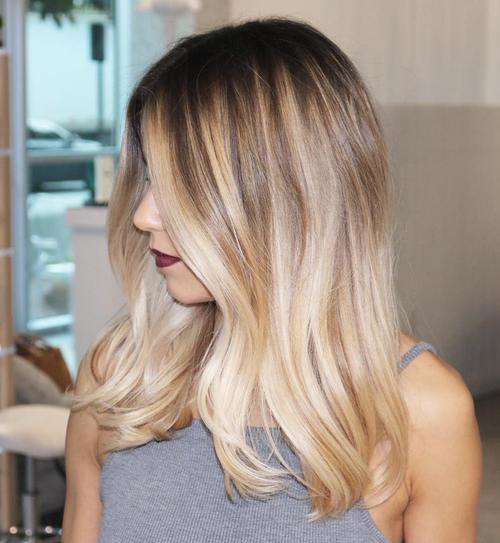 This gorgeous hair consists of so many beautiful brown and blonde tones worked together with the beautiful balayage technique which blends the colours together seamlessly. This lady has gone from a beautiful dark brown to a range of gorgeous blondes, finished with a very loose wave throughout the hair for an effortlessly glamorous look.
Brown Balayage with Blonde Tips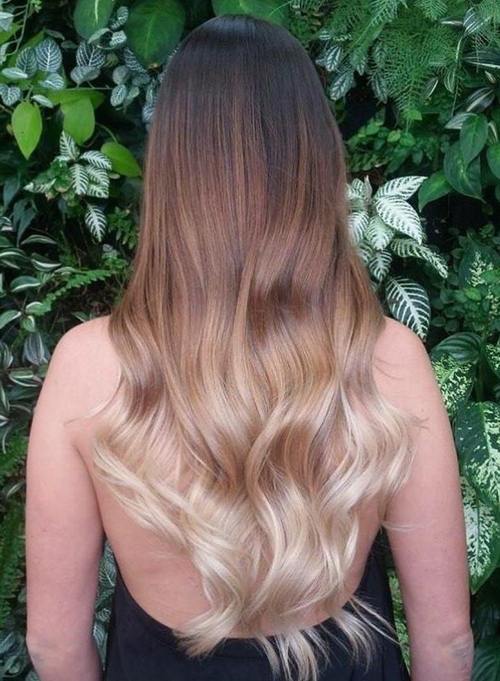 This gorgeous brown balayage brings this stunning long hair to life! The hair falls towards the centre of her back and works from a remarkable deep brown through to a more chestnut-toned brown and then a gorgeous light brown, finishing with bleached blonde ends which are showed off with stunning loose curls that fall down her back.
Brown to Blonde Ombre with Plaits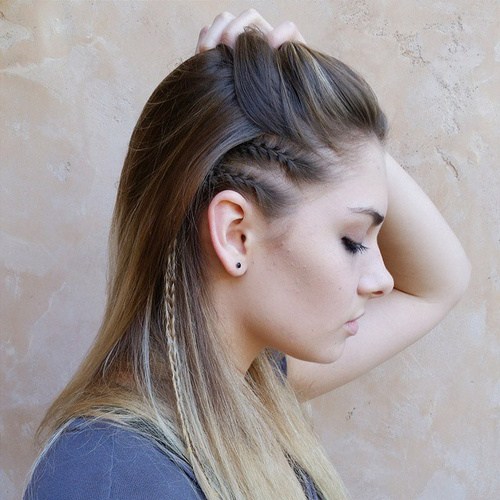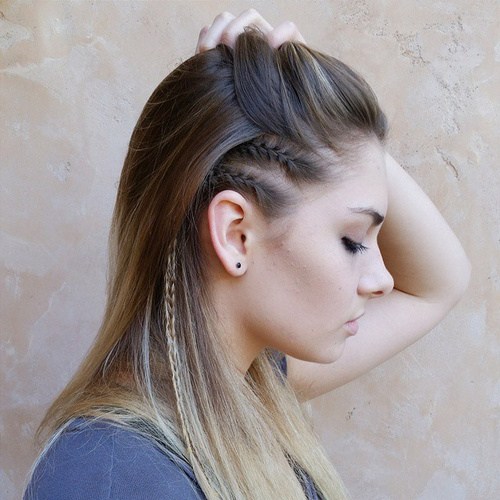 This gorgeous girl has chosen to show off her stunning rich brown to bleached blonde balayage look with two plaits braided from the centre of her parting down the length of the hair – creating a look which is simply perfect for a festival! The rest of the hair is smooth, sleek and glossy looking in absolutely beautiful condition.
Brown to Blonde Romantic Curls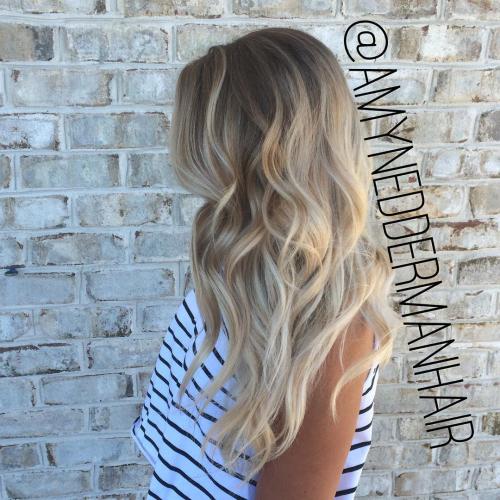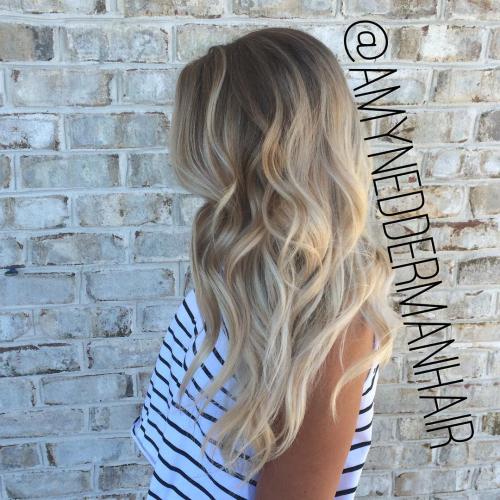 This hair is simply stunning and full of romantic curls that show off the most beautiful blonde balayage we ever did see! Working from a blonde root to a stunning honey-toned blonde right through the length of the hair, this gorgeous curly do is simply striking, and just perfect for an event! We think this balayage look would be stunning worn up too.
Brown and Blonde Balayage with Scattered Curls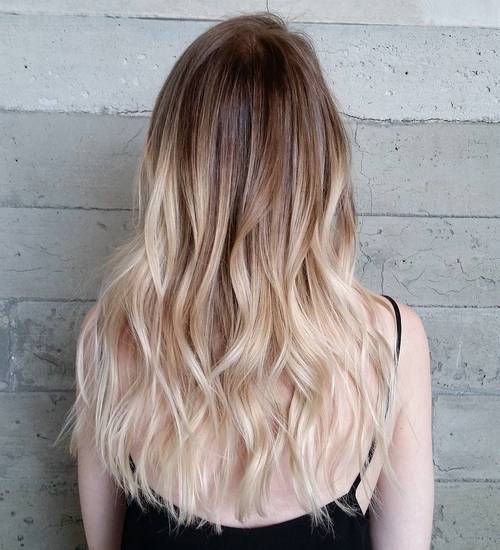 The easiest way to take your hair from day to night is to add a gentle scattering of loose curls throughout to add some body and texture to your overall silhouette, exactly how this lady has done with her beautiful hair! The transition from brown to blonde at work here is effortless in an absolutely beautiful balayage look and we just adore it.
Glorious Blonde Balayage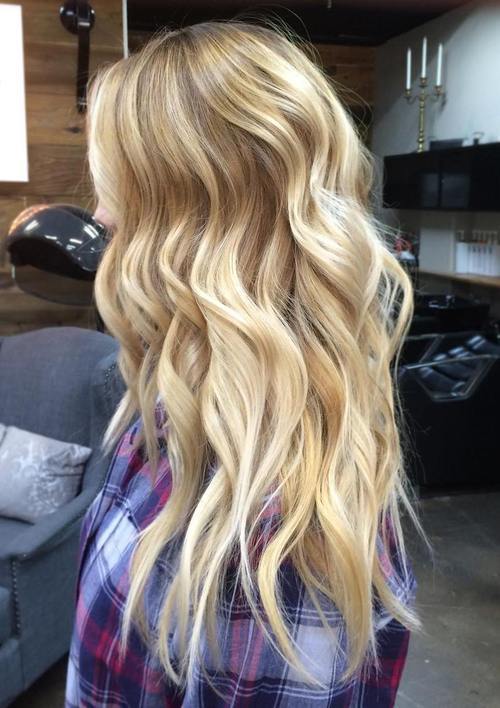 Why settle for one shade of blonde when you can work with them all? This stunning lady's hair is a plethora of beautiful blonde hues that work together in a stunning balayage transition from a caramel blonde to a white blonde bleach throughout the ends. She's gone for beautiful beach-style waves which creates a fantastic relaxed style.
Blonde Balayage with Flicked Ends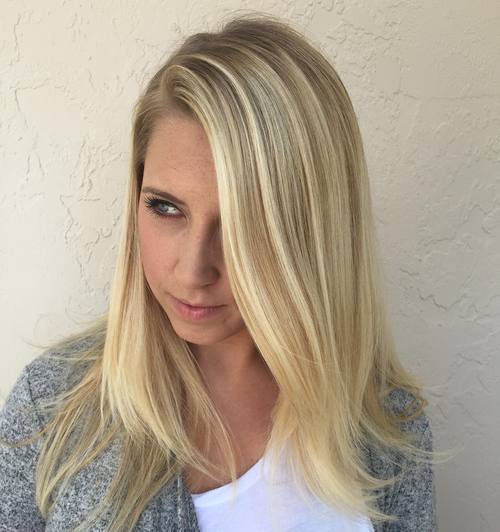 This beautiful blonde balayage starts quite high towards the parting of the hair, creating an incredibly subtle transition – but one that is extremely effective all the same. Working from a neutral blonde very quickly into a vibrant golden blonde, this straight style is finished with gorgeous flicked ends to create a fabulous and sophisticated style.
Brown to Blonde Gradient Style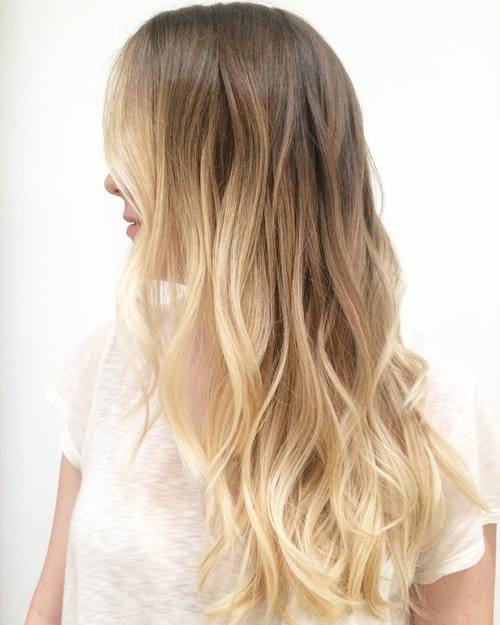 We think that this stylish lady's transition from brown to blonde might just be the most impressive from the bunch! From a gorgeous brown root through to a very beautiful light blonde at the end, this hair melts seamlessly from one colour to the next as it falls down her shoulders, and we think the soft curls finish this look off to perfection.
Gorgeous Honey and Caramel Balayage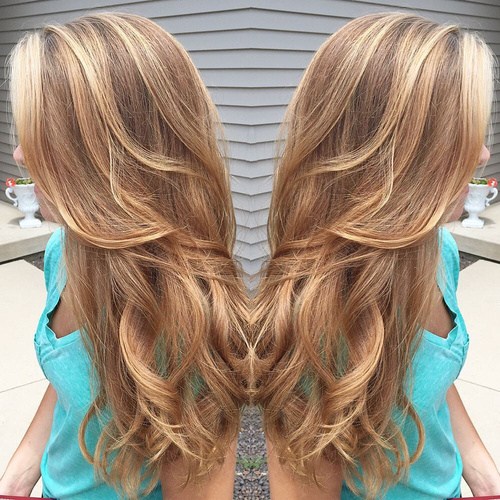 We can't get enough of the unique colour tones featured in this lady's striking hair – which is a combination of beautiful caramel and honey blonde tones. Working through these gorgeous darker blonde shades in light and dark tones, this beautiful long curly hair is bouncy, vibrant and oh so striking – and who could possibly argue with that?
Subtle Dark to Light Balayage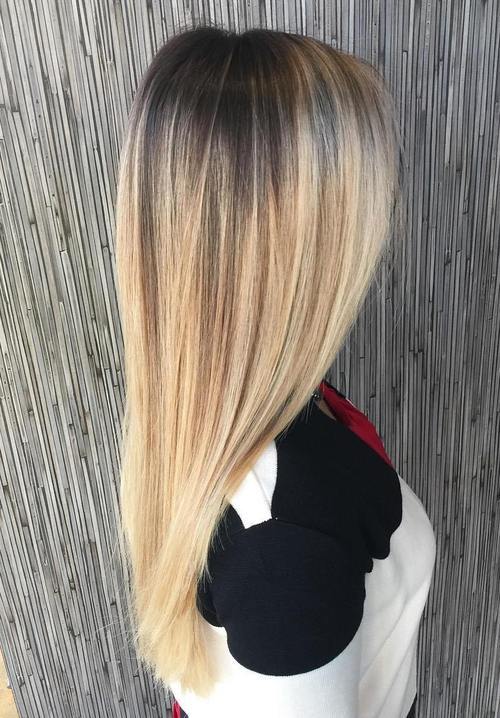 The reason we've labelled this image a subtle balayage is because this lady's gorgeous transition works from the back of the head, as opposed to from the front! It starts with darker brown roots towards the back and works to a gorgeous blonde finish from the front of the hair and around the ends. Straight and sleek locks compliment this colour work perfectly.
Brown to Blonde Balayage Bob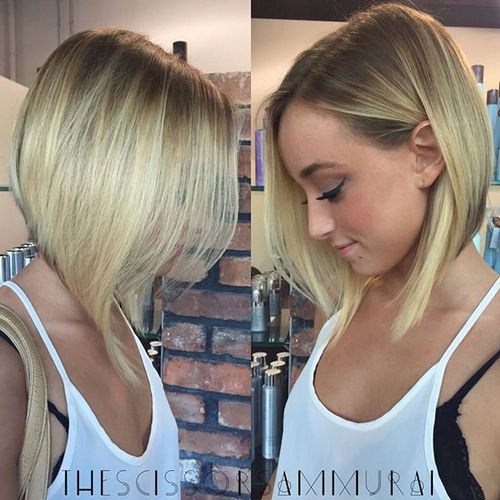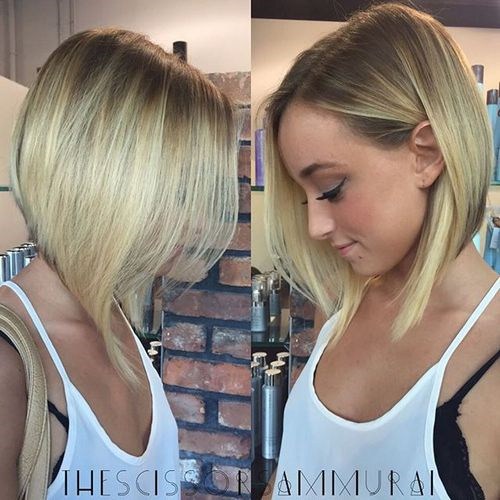 We've shown you plenty of luscious long locks in this post, but the balayage effect works equally perfectly on beautiful bobs, which are hugely fashionable at the moment! This gorgeous crop graduates from just above the ear from the back of the head to jaw length strands that fall around the face, and transitions from brown to a beautiful bright blonde.
And there you have it; our selection of the best balayage looks to get you inspired to go for something different with your own hair, but in a subtle and stylish way of course! Which is your favourite look? Styles Weekly always love to hear from you!