Find Eva Longoria's Latest Hairstyles in This Gallery. Including Eva's short haircuts, long hairstyles, medium length hairstyles, updos, braids etc.
About Eva Longoria:
Eva Jacqueline Longoria (March 15, 1975) is an American television and film actress. She has received two Screen Actors Guild Awards and was nominated for a Golden Globe Award. Longoria promotes humanitarian causes and was named Philanthropist of the year. She love to wear her hair up and create some elegant updos, if you're going to find some updos for your wedding, prom or homecoming, get inspirations here.
1. Eva Longoria Short Haircuts: Chic center parted bob hairstyle from Eva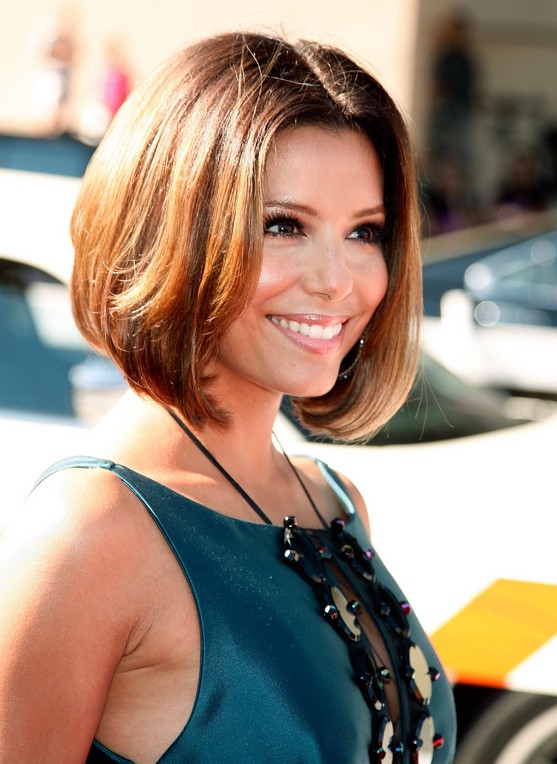 This gently graduated bob with its center parting and choppy layers is a far cry from Eva Longoria's trademark long, flowing style and while the length does highlight her excellent bone structure, it is a little harsh given her slightly angular jawline. The colour is a departure from her usual as well, and gives the style a glowing, autumnal look full of coppery hues that really suit her dark eyes. This cute short bob haircut is great for round, square, oval face shapes.
2. Eva Longoria Medium Hairstyles: Simple casual layered hairstyle for women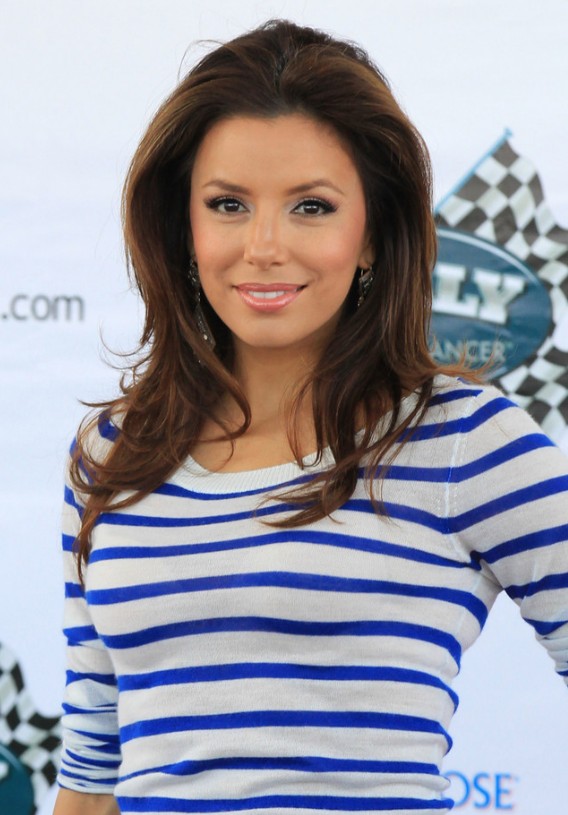 Looking for a casual simple yet beautiful shoulder length hair style? Here is a great one from Eva.  Even when going low-key and casual, Eva Longoria manages to look stunning. A simple, slightly wavy hairstyle has had some oomph added by adding lots of volume and height to the top of the head. This makes the most of nautrally thick hair and frames the petite brunette's face perfectly, giving her hair that just-washed, 'just ran my fingers through it' style. Do you like this one? This layered hairstyle is great for women over 30.
3. Eva Longoria Braid: romantic loose braid with bangs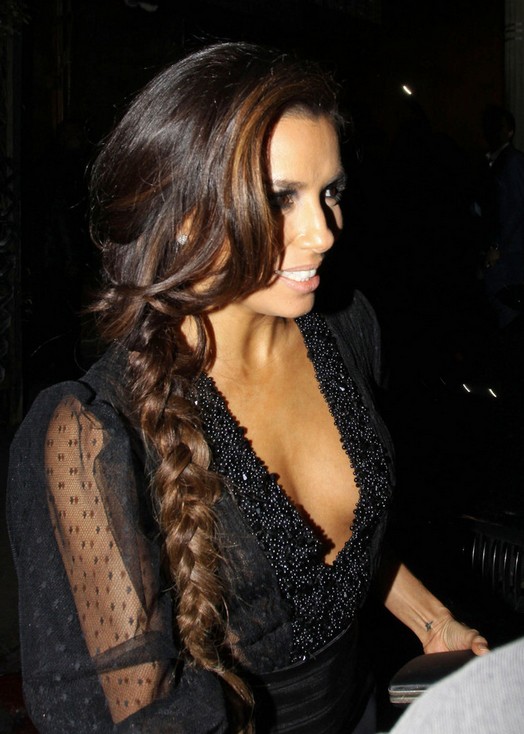 Even the best get it a little wrong sometimes – this long braid looks slightly like it is coming loose or falling out. The side fringe has been beautifully highlighted with warm auburn brown tones but it seems like the rest of the hair is a solid brown; extending the coppery hues throughout the hair would lift the colour and flatter Eva's gorgeous skin tone. If your hair is long enough, why not try this season?
4. Eva Longoria Medium Hairstyle: Best layered hairstyles for women over 30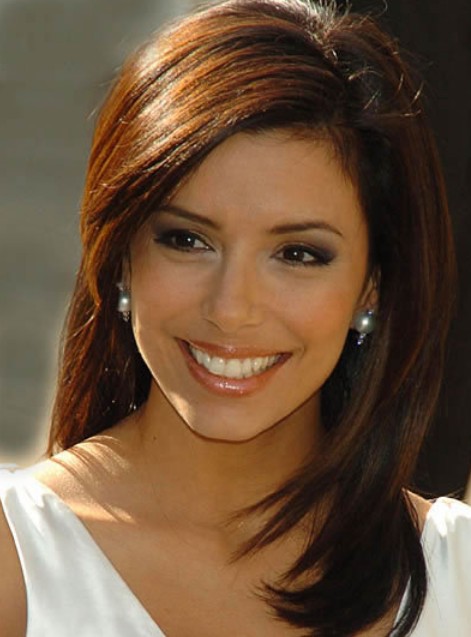 With Eva's delicate features, fine or flimsy layers just wouldn't work. What does work, however, is this excellent cut that gives her solid layers and a sweeping side fringe that allows us to see her face without being too harsh. The copper tones add warmth and depth to her lovely rich brown and the length is flattering – ideal for elongating a rounder face or balancing a high forehead. This is one of the most popular layered medium length hair style for women over 30. Of course, you can wear this causal style if you under 30 ;)
5. Eva Longoria Hairstyles: Sexy off-center layered long hairstyle for thick hair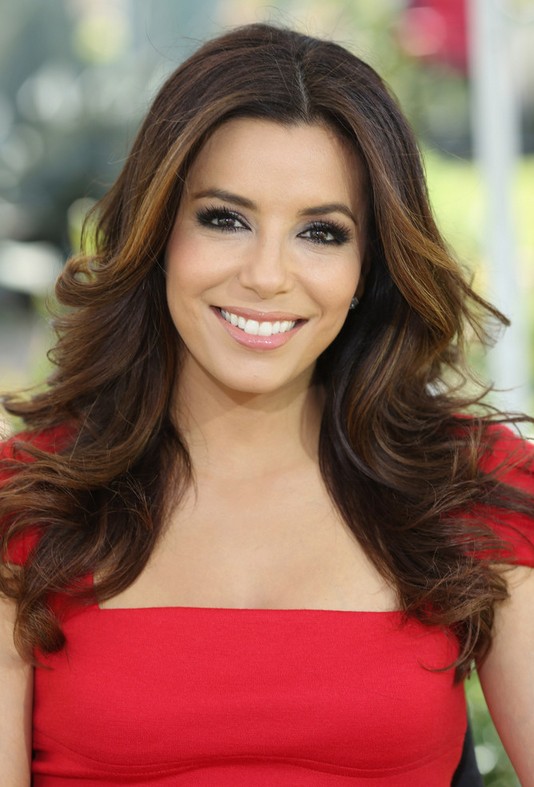 This is a style that Eva Longoria goes back to again and again, and no wonder – the volume and the cute, turned-back curls make this a great style for her. The golden brown highlights around the face lift what would otherwise be quite a flat brown, lifting the style and making it so much easier to wear. This style is a great example of how to make the most of long, thick hair; it looks healthy and suits Eva's dark eyes without stealing the attention from that great smile. This hair style is not only great for prom. but also great for wedding.
6. Eva Longoria Loose Updo: Best Wedding Updo for Bride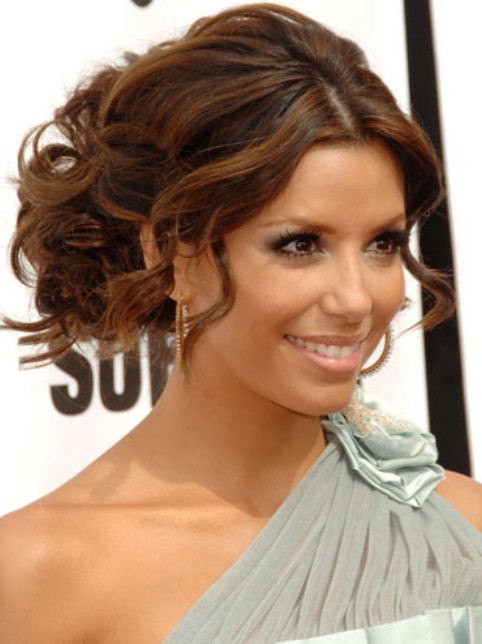 This voluminous style makes the most of Eva Longoria's naturally thick hair. With the front section parted in the center and the remainder of the hair pulled back into a loose up-do, there is plenty of opportunity to show off the actress' gorgeous copper highlights. With lots of volume and wave after wave of hair either pinned up or left to frame the face, this is a stunning style that would be ideal for a wedding or other formal event. Do you love this wedding updo?
7. Prom updo ideas:  updo with soft curls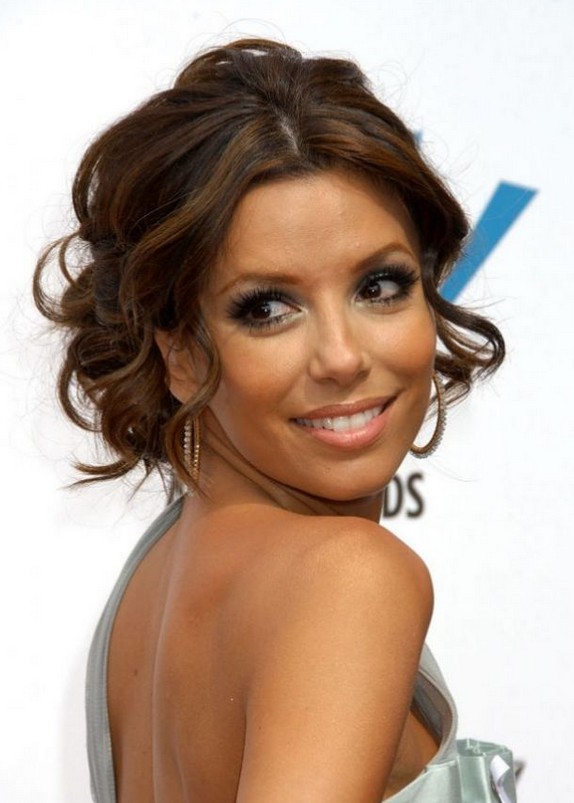 This style has the kind of curls that will look great when they have dropped a little – at this stage they are just a little bit too perfect (or is that jealousy talking?). Eva's up-do hits just the right note in terms of having enough volume to soften the look without overdoing it. The front section of the hair is center-parted while the middle is pulled back loosely to create a little bit of height. Overall, the style works well, but chances are it looks great when those ringlets have softened just a little bit more.
8. Eva Longoria's updo: French twist for business women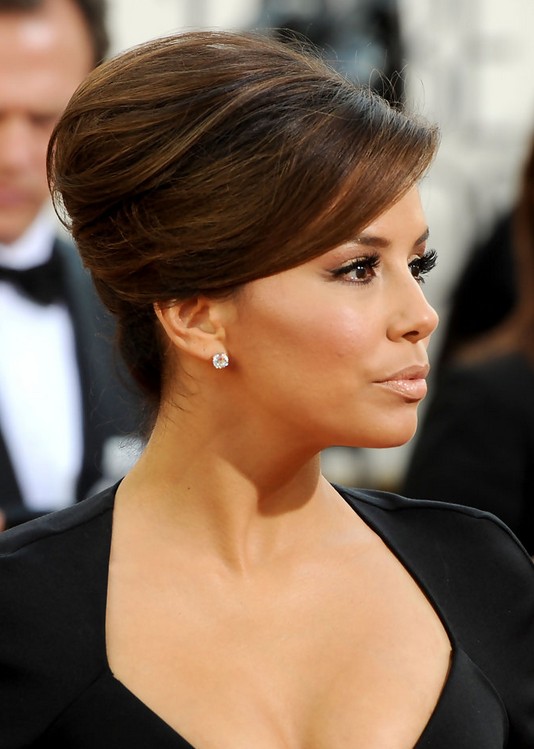 Eva Longoria opts for a very classic, very chic style with this french twist that gives her a broad sweeping fringe that flows smoothly into the rest of the hair. This might be a classic style, but it is far from boring – the subtle golden brown highlights are perfect for this natural brunette and with so much volume, there is plenty of height to give this style lots of interest while elongating Eva's face and drawing attention to her small but perfectly formed features. A triumph of classic design (and hairspray).
9. Feminine Hairstyle: Romantic wedding updo with soft curls for women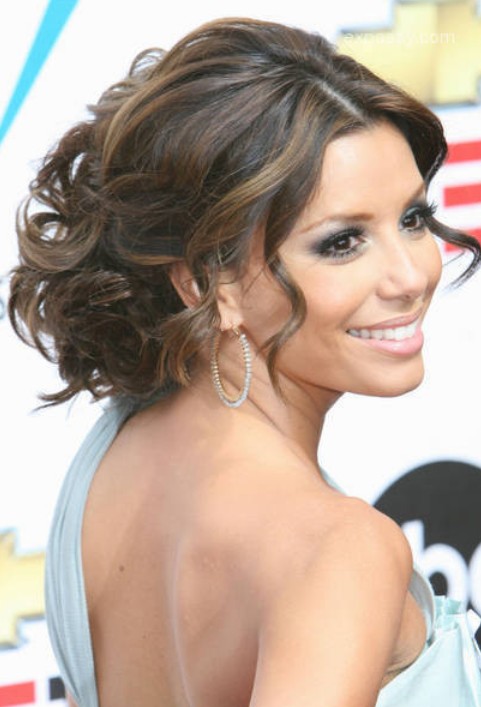 This updo is ideal for a formal event or wedding where you want a style that isn't too harsh or unforgiving. Pinned curls form a tousled bun low at the back of the head near the nape of the neck while the front of the hair is allowed to fall in curls to frame the face. The key here is that the hair hasn't been scraped back from the face; it has been softly gathered to form the style, for a feminine look.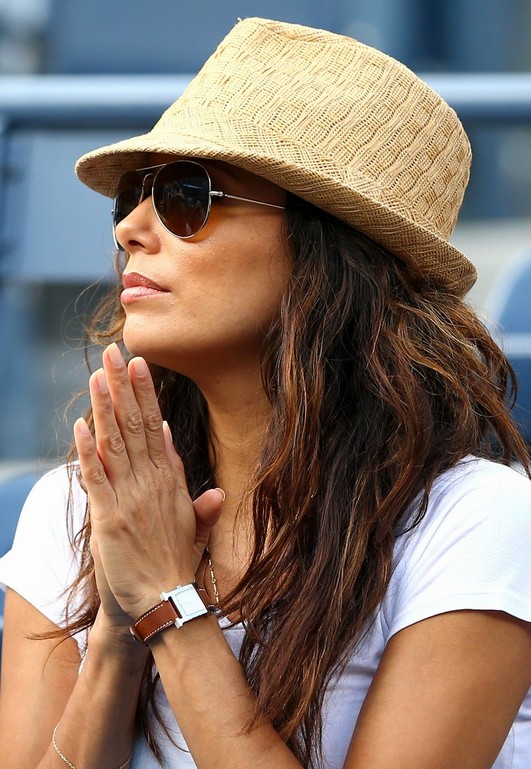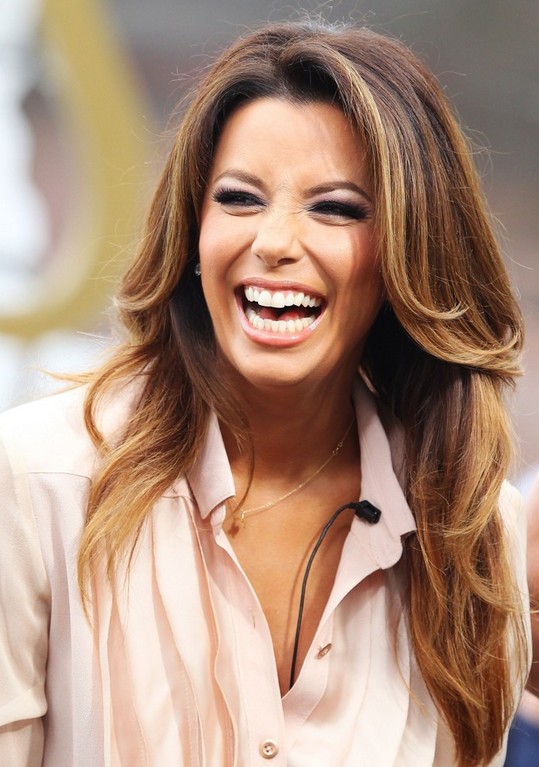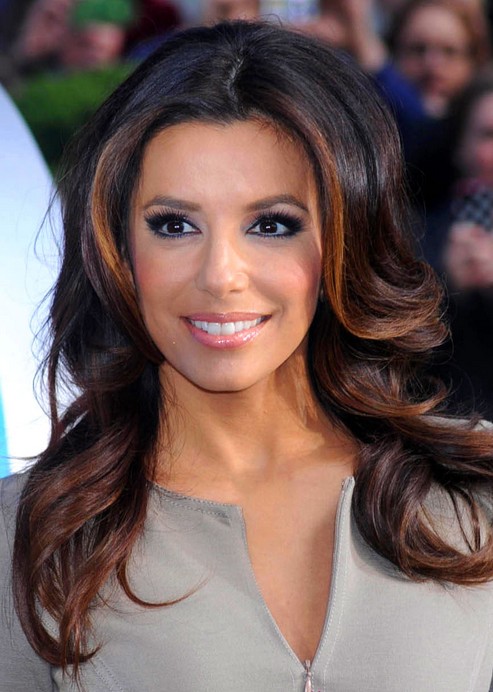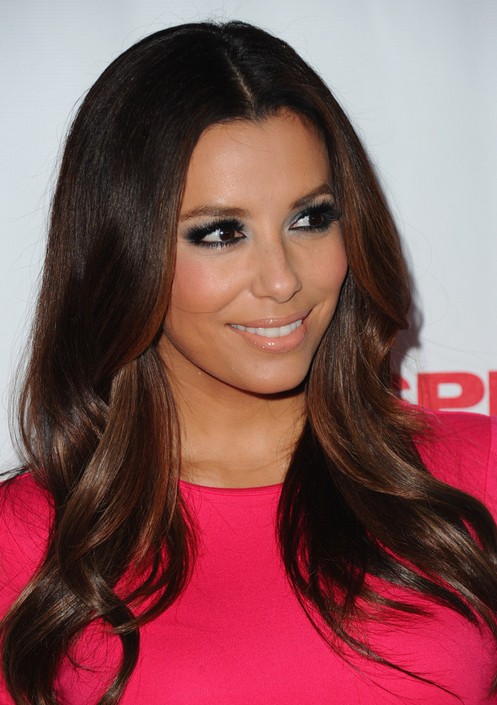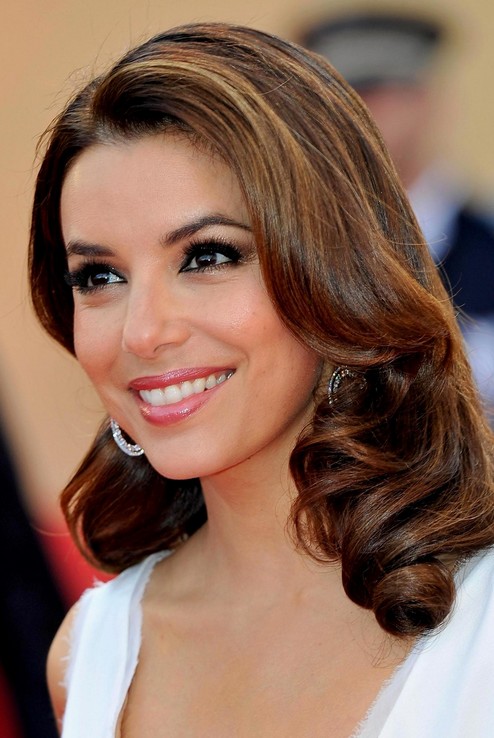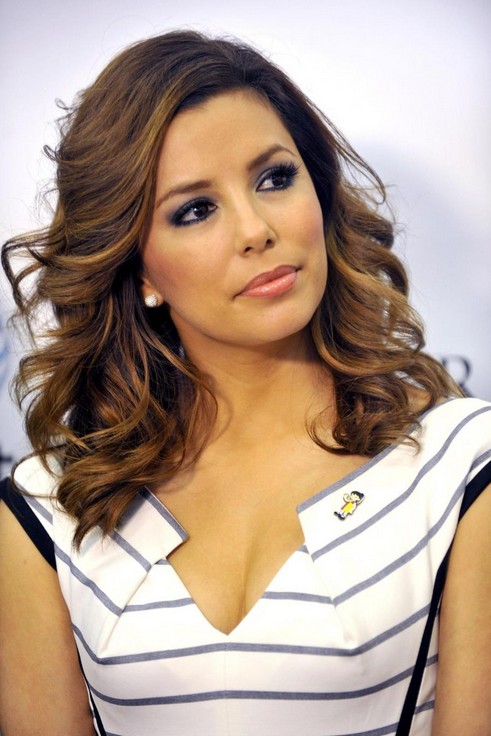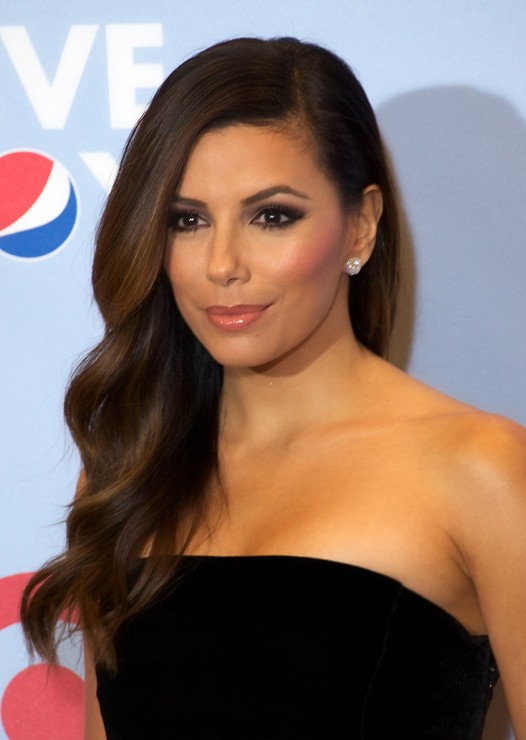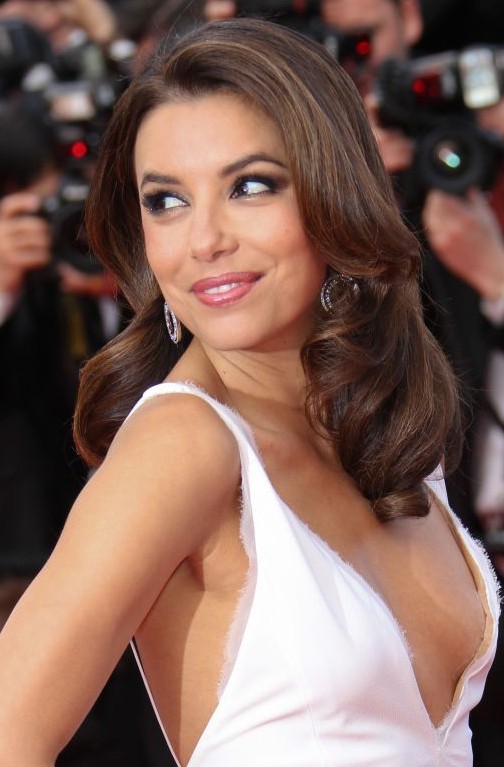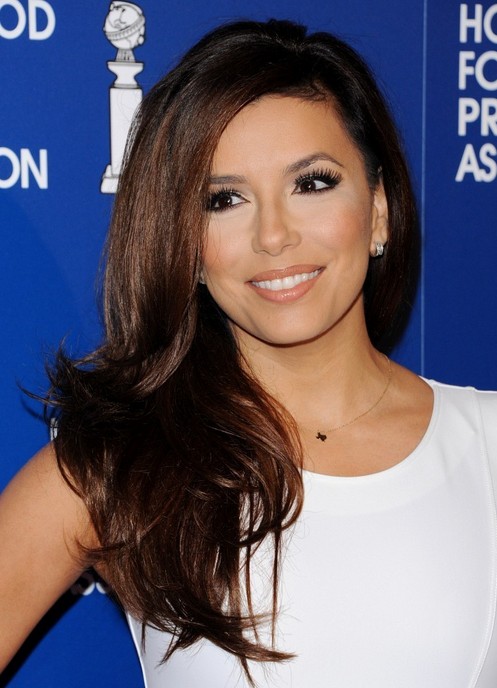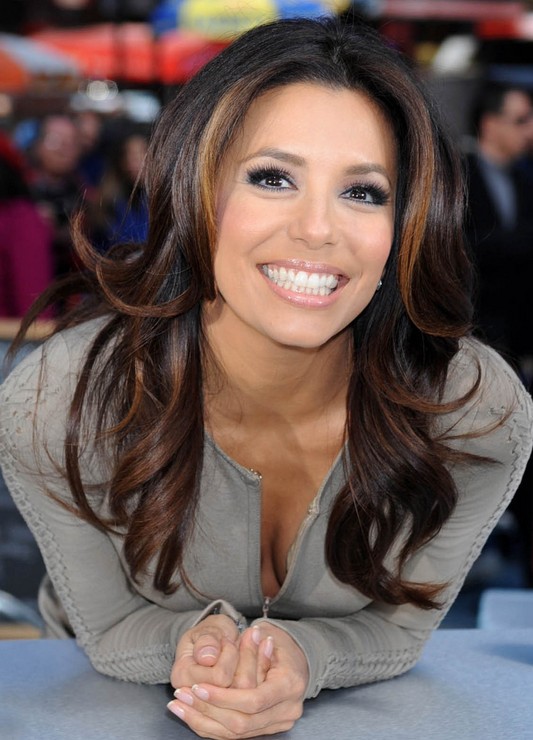 Do you love these hair styles from Eva? Why not share this page with your friends? Thx!