1. Emma Roberts Hairstyles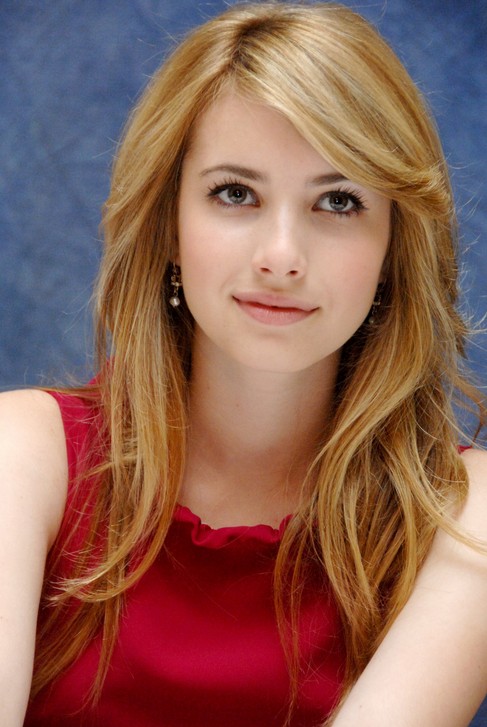 With her pale skin and dark eyes, Emma Roberts is one of the lucky few who look equally great with dark or light hair. From deepest browns to lightest blondes, the actress has mastered most shades. This multi-tonal strawberry blonde is very well coloured. She wears her long hair in a simple but very flattering style. The shape is great for her face which is quite top heavy; a side sweep with a sweet flick draws the attention up away from her chin to her eyes while long wavy lengths elongate the face.
2. Emma Roberts Long Hairstyles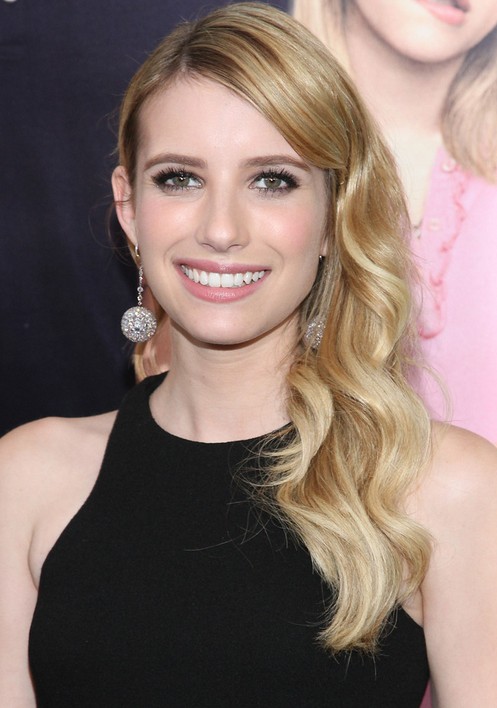 This glamorous look gives Emma Roberts a real touch of grown-up sophisticated elegance. The side parting enables the hair to be brought to one side where it flows over the shoulder in long, golden waves, loose and very feminine. The colour is great; almost every warm blonde shade imaginable is layered in a style that is flattering and natural looking. This soft, perfectly shaped style is finished with dramatic earrings, but we expect it is that smile (so much like her Aunt Julia's) that everyone will be looking at.
3. Emma Roberts Medium Hairstyles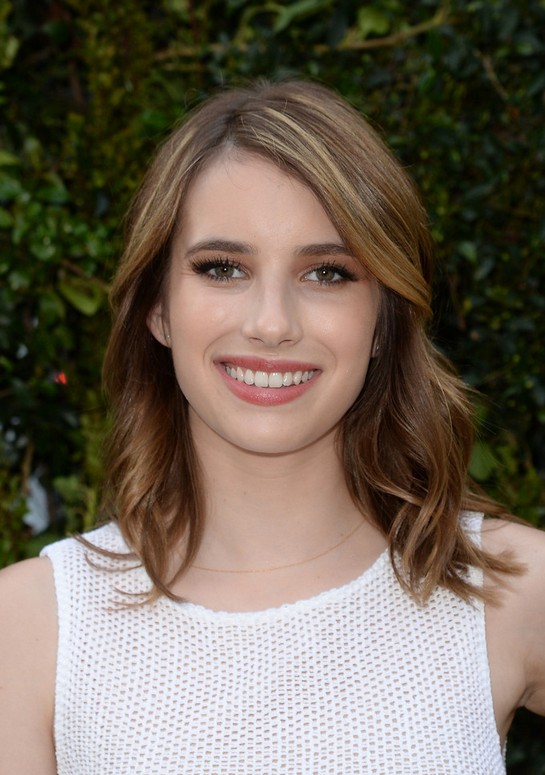 Many people avoid medium length hairstyles but here Emma Roberts shows us just how good a medium style can look. With lots going on, the style is far from boring – just check out the range of highlights that lift the hair colour and help define those gentle waves. A side parting helps to cut the forehead across so that the face looks rounder – a great technique for those with long foreheads, while the lengths both frame the face and allow her fantastic bone structure to shine through.
4. Emma Roberts Short Haircuts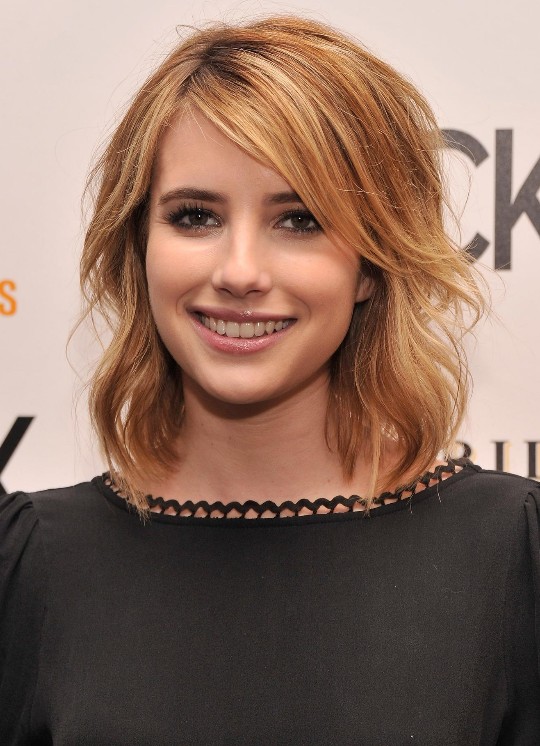 This is a style with a contemporary edge that really suits Emma Roberts' youthful complexion and on-trend outfit. With her naturally brunette hair coloured in an amazing array of copper and strawberry blonde shades, with hints of golden highlights all over, this is a warm autumnal look that is great with her dark eyes and nude lips. A side sweep and tousled, slightly wavy lengths gives the style a sexy texture and an effortless look. A great style for rounding out her face and warming up her complexion.
5. Emma Roberts Style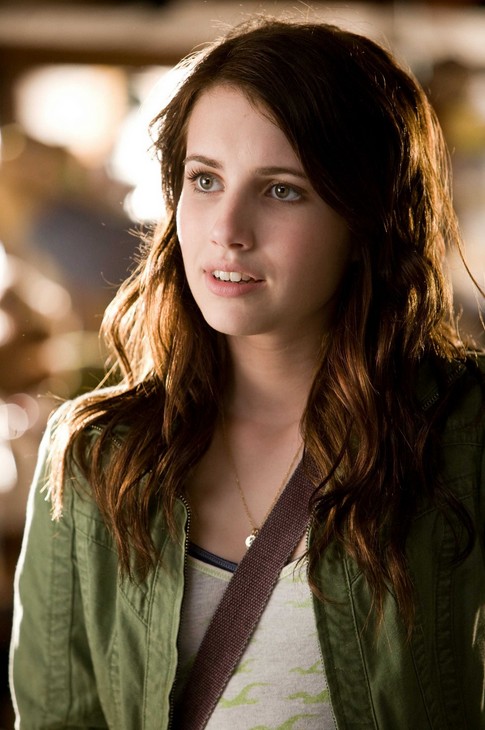 This is a dramatic look for Emma Roberts; her pale skin and lips really contrast with the darkness of her long brown hair. For pale complexions, a dark shade can make the face look washed out, but the warmth in this colour choice helps to avoid this a little. Rich warm brown helps to add a healthier glow to the look while the wavy lengths are good for adding volume to frame the face and prevent the overall effect looking flat or ghostly! The side part is great for a tall forehead and the messy, natural look works well for the actress.
6. Emma Roberts Wavy Hairstyles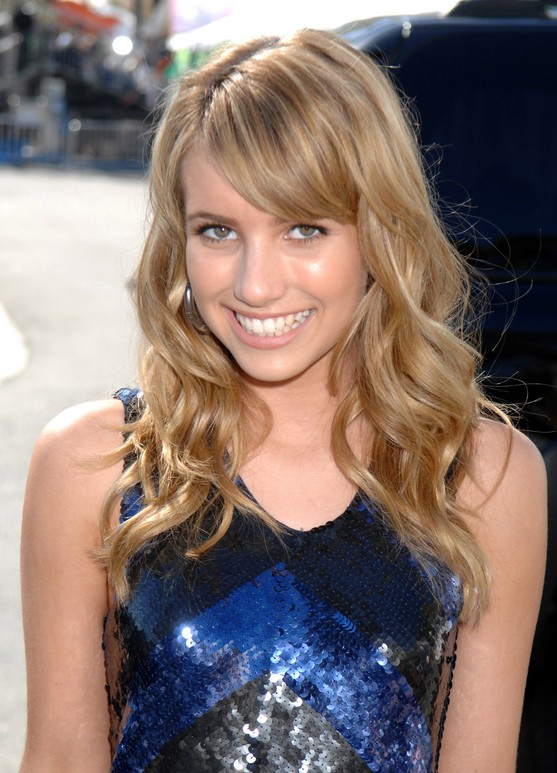 With a touch of tan on her usually pale complexion and a stunning array of summery highlights throughout Emma Roberts' long hair, this blonde look gives her a healthy glow and loads of beachy style. A short fringe brought to the side really rounds out a longer face, and Emma really benefits from this. The lengths are beautifully curled and just a little tousled to avoid the too-perfect look and add a touch of messy chic. The colour really does the talking here, and the barely-there makeup is the perfect complement.
7. Emma Roberts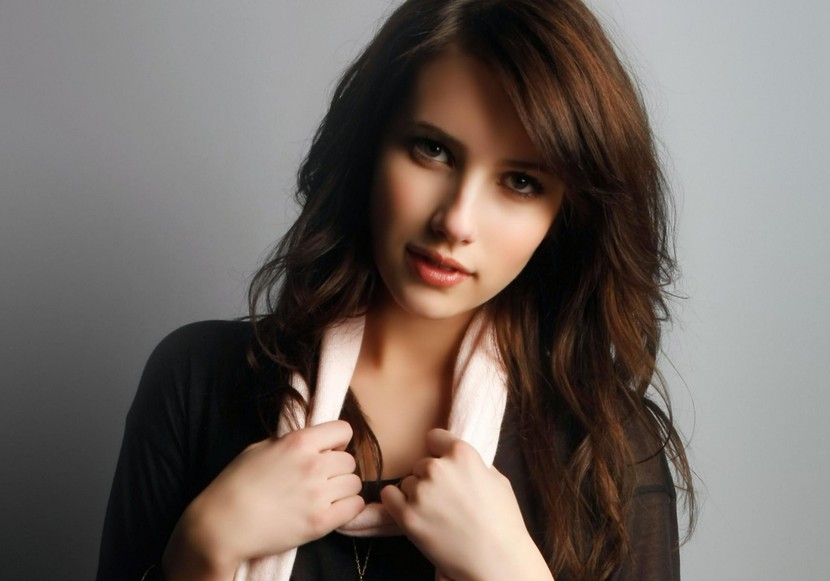 Emma Roberts really suits a far side parting. This allows her to let lots of hair sweep across the head and frame the face perfectly by just grazing the top of the eye. This is flattering to the side of the face and shows off her cheekbones. Styled with gentle loose waves, this look is also a good colour on Emma, with warm brown tones really warming up a peach based complexion. The added volume in this particular style gives it plenty of oomph!