Expertly applied dip-highlighting is the star of this 21st century hair design!
The traditionally simple top-knot has grown up and become a stylish and sophisticated contemporary look!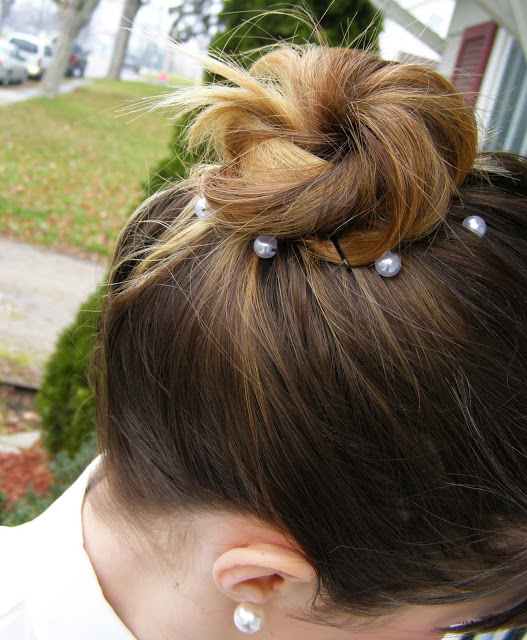 The hair is carefully arranged in a casual, high bun that showcases the eye-catching mixture of caramel, blonde and dark golden blonde tones beautifully.
And a few spiky wisps and textured tips are artfully pulled out to show this is a dishevelled, relaxed look.
However, the pretty pearl decoration around the twisty bun that matches the elegant pearl earrings, tells us that this is a style that's equally at home in informal and formal occasions!