90 Latest Most Popualr Short Haircuts 2021
Halle Berry Short Hairstyles – Spiky short pixie cut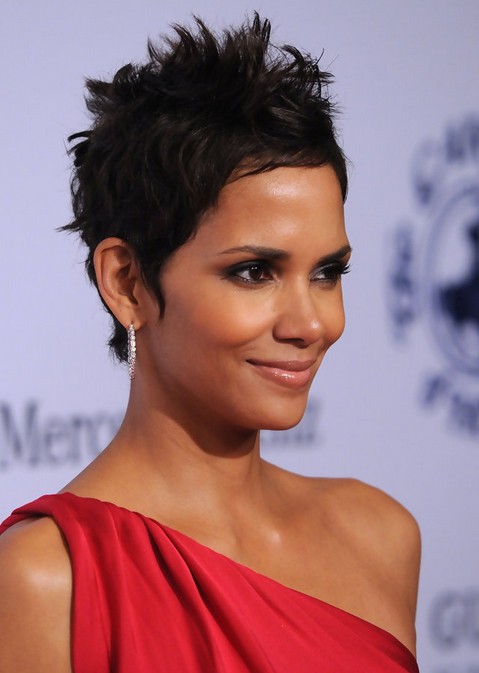 Latest most popular short hairstyles for women  – the spiky messy pixie cut! Halle Berry looked gorgeous all year with her spiky, short hairstyles all based on the popular pixie cut. On coarse or thick hair types, the textured pixie hairstyles can be the answer to years of struggling against its strong texture!
Suitable for all ages, this short hairstyle is trendy and easy-style making it a popular choice in the top 90 Short Hairstyles 2018!
Scarlett Johansson Short Hairstyles – Wavy red bob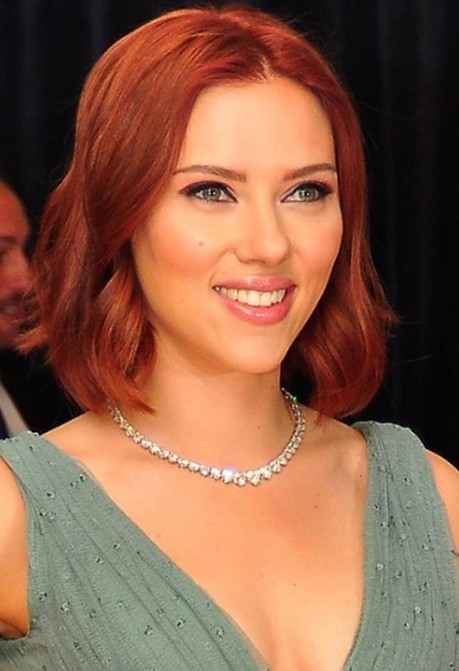 Trendy center parting red wavy bob hair style for summer 2018. Scarlett Johansson's beautiful auburn shade in this short hairstyle, cut above the shoulders, complements her face and eye colour beautifully. This style is one of the hottest looks for 2018 as it can be quickly styled in lots of different ways. This pic shows just how much a skin-tone harmonised colour-change can transform your whole face!
Katy Perry Short Hairstyles – Chin-length vintage glamour-girl curly bob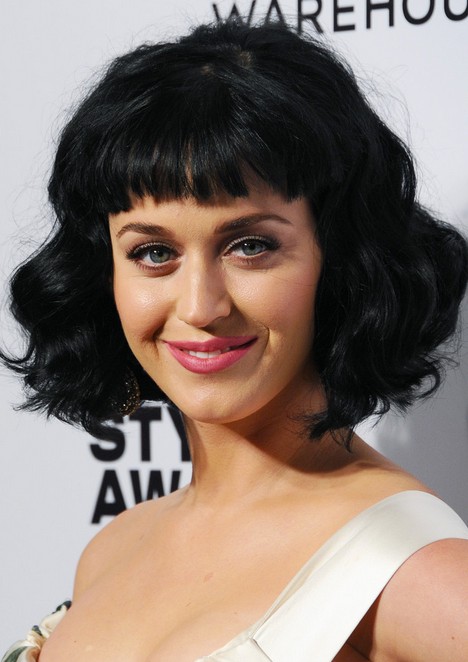 Katy Perry debuted a shorter wavy cut with baby bangs, she looks adorable (again!) in this vintage 'pin-up girl' short, wavy curls hairstyle with a cute, little pompadour at the front! If your hair is totally straight, you'll need a perm or to use rollers overnight to copy this gorgeous face-framing style. This chic short wavy curly bob hair style is great for oval, oblong, round faces.
Charlize Theron Short Hairstyles – Boy-cut layered short pixie cut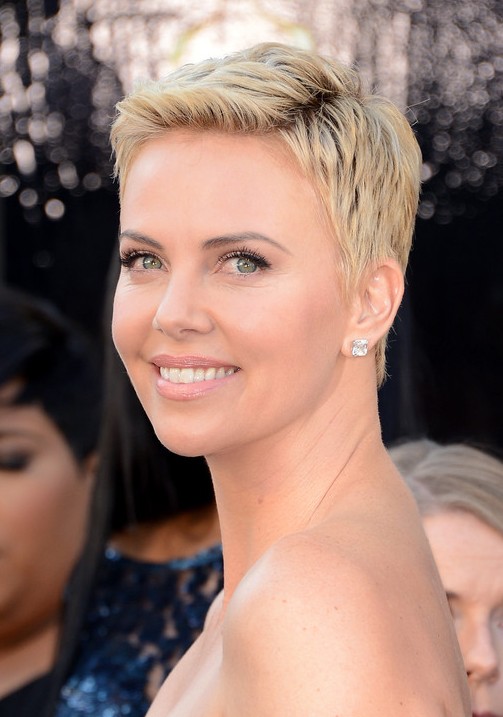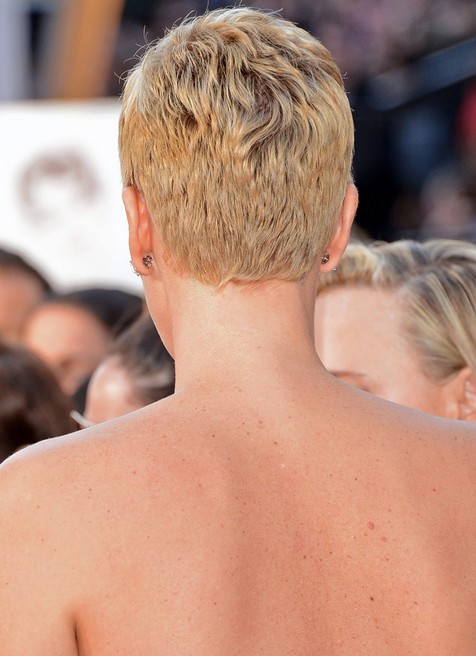 Latest popular short haircuts for women – the blonde spiky pixie cut. How very feminine Charlize Theron looks in this short pixie hairstyle – layered and highlighted to create a fabulous textured finish. Cutting long hair into face-flattering short hairstyles is one of the best ways to open up your face and knock off a few years!
It's a lot cheaper than a face-lift and you don't need an anaesthetic, either!
Ashley Greene's Short Hairstyles – Simply glamorous sleek bob haircut for women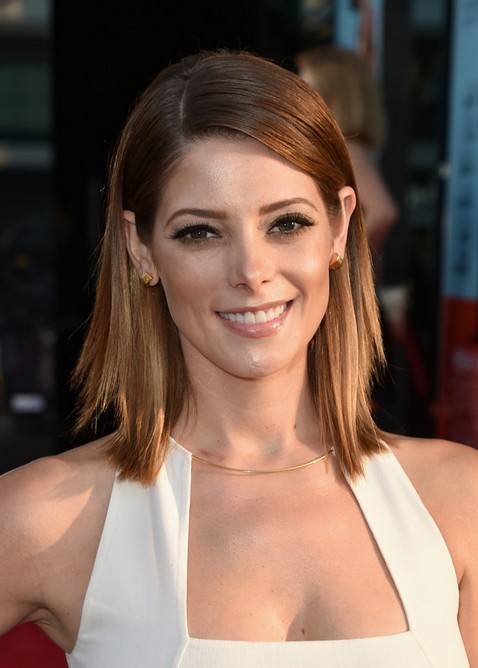 Sometimes glamour comes naturally from glossy, healthy hair styled in a shape that complements your face beautifully. Ashley Greene achieves this with a sleek bob that has a side-parting and a pretty curve around the jawline. And the good news is this easy-style short haircut suits most faces, hair-types and ages!
And here is Ashley Greene's latest hairstyle, a sexy short – medium layered bob hair style.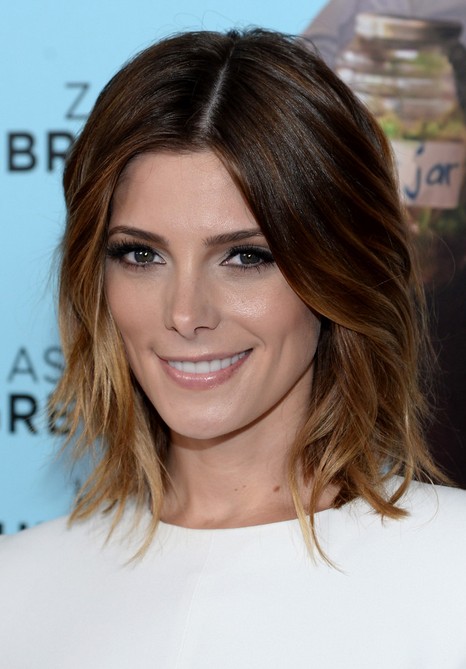 This simple and easy wavy ombre bob cut is hot recently, if you're going yo cut your hair short this time, consider this look.
Jessica Alba Short Hairstyles – Short and sweet honey-blonde bob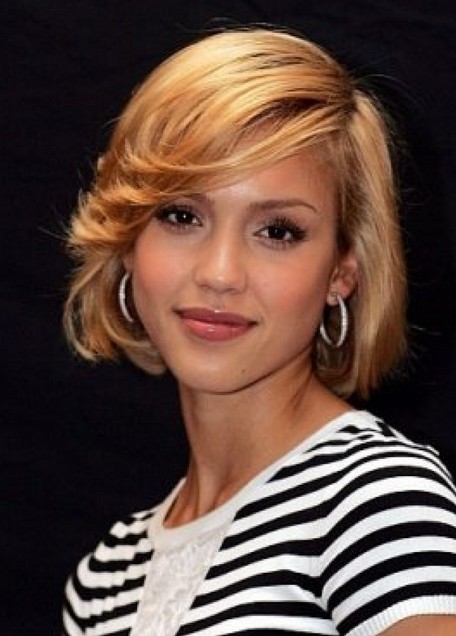 Jessica Alba surprised us when she cut her long brunette hair into this short hairstyle. But what a cute look! The warm honey-blonde shade looks gorgeous and the softly waved short bob looks wonderful as it frames her pretty oval face.
Lily Cole Short Hairstyles – short blonde wavy curly bob hairstyle for wedding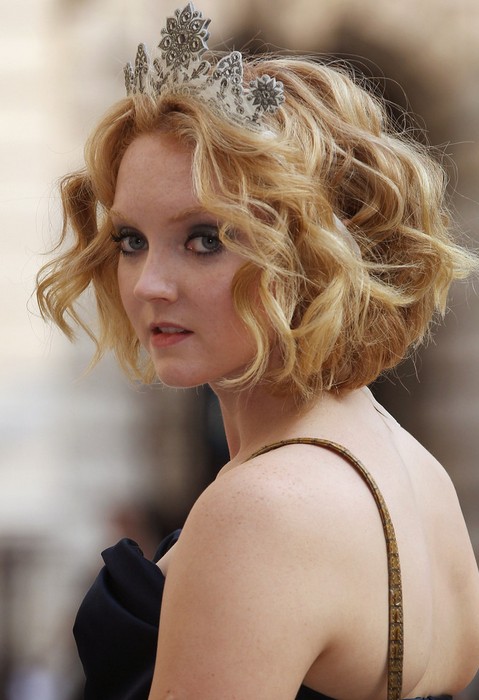 Lily Cole demonstrates her round face shape in a short curly hairstyle. Not the perfect look for her, as the centre-parting accentuates the symmetry of a round face and the curly volume at the sides adds unwanted width!
A deep, side-parting is best for a round face as asymmetry will break the circular shape. However, this is a fantastic trendy look for adding width to a long, thin face – just add a full straight fringe! This romantic wavy curly hair is perfect for wedding, prom and homecoming!
Taylor Swift Short Hairstyles – Wavy faux-bob haircut for women

Do you mean Taylor Swift cut her signature long wavy hairstyle short recently? The answer is absolutely! Here is Taylor Swift's latest short hairstyle, she wearing a glamorous vintage, wavy bob – but she was just teasing us with this beautifully styled faux-bob! It's the perfect way to add variety to long hair by tucking it under at the back and for deciding which short hairstyles will suit you!
Reese Witherspoon Short Hairstyles – Choppy blunt bob
Popular short hairstyles : Queen of the heart-shaped face, Reese Witherspoon shows how a trendy chin-length choppy bob with blunt-cut ends can balance out a wide forehead and a narrow chin!
Rita Ora Short Hairstyles – Cute messy (lazy girl's) bob with long fringe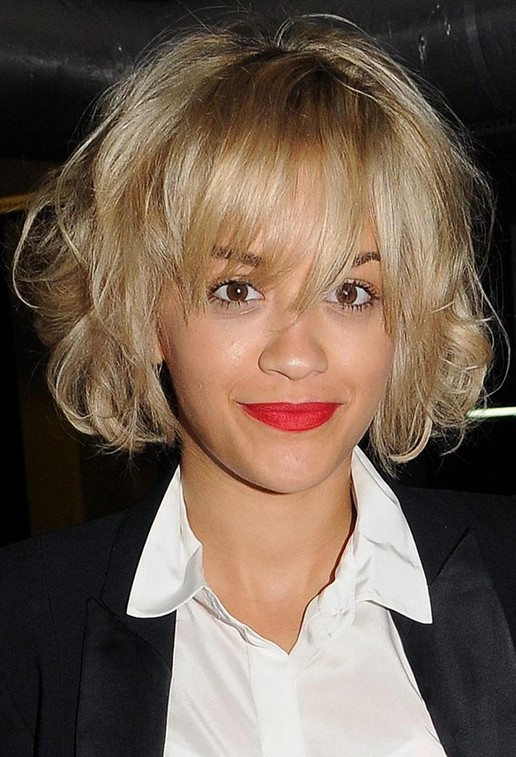 This is one of the top 90 Short Hairstyles because it suits just about any face-shape, hair texture and age range! Everyone looks good in a chic short hairstyle to chin length.
This is a totally contemporary short haircut, casually tousled with a trendy, uneven deep fringe. It's great for fine and medium-textured hair! Don't like this curly bob cut? How about her latest new hairstyle?
Here is Rita's latest new hairstyle, yes, she also cut her long wavy hair shorter this year, she wears a sexy pink graduated bob cut now. She looked super cool with her asymmetrical pink bob.

Kristen Stewart Short Hairstyles – Grungy shoulder-length bob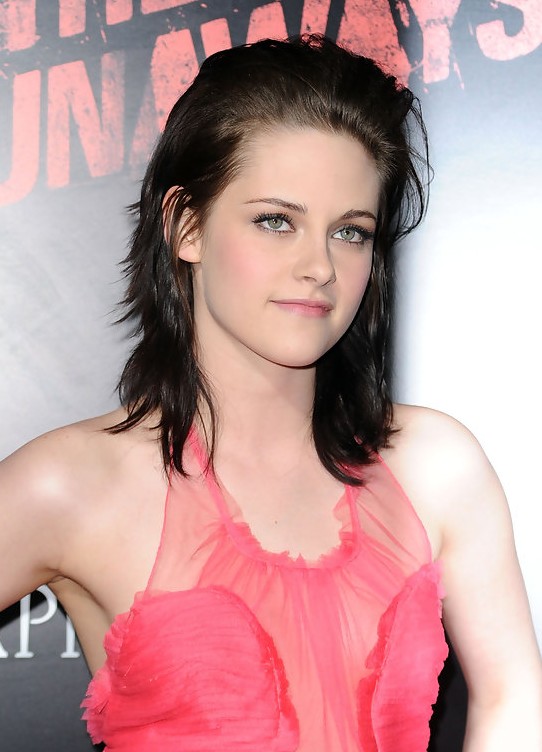 Kristen Stewart looks tough and subversive in this grungy bob, past chin-length. It's sleek and layered but does tend to accentuate Kristen's sharp chin. A shorter cut with layers that finish at the chin would be more flattering. Her shaggy layers created a lot of texture and the dark shade makes her jade green eyes pop.
Katherine Kelly Short Hairstyles – Flattering blunt-cut bob on round face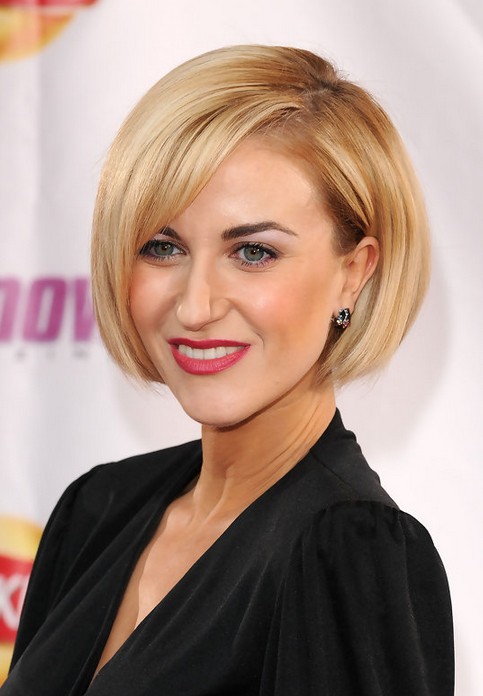 This is an excellent short hairstyle for a round face because it completely slims down the width and makes Katherine Kelly's face into an almost perfect oval! This is definitely a classic cut that's simple, clean, and sophisticated. Katherine's look can be created with a little straightening product, a great blow-dray using a large round brush, a little backcombing through the crown, and a spritz of spray shine. The result is flawless.
Strong lines, choppy layers with the forehead showing, a long asymmetrical half-fringe and width around the chin combine to make this a great short hairstyle for round faces!
Pink's Short Hairstyles – Pompadour quiff in silvery lavender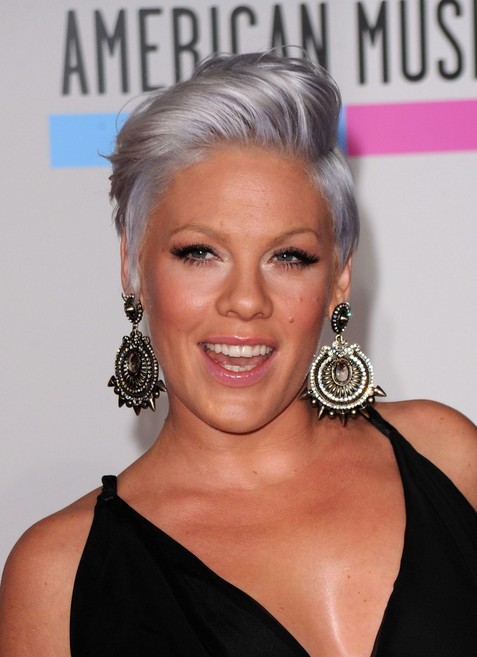 Pink's effervescent personality is always reflected in her flattering rock-chick short hairstyles! This is another short-back-and-sides with length on top short hairstyle, given glamorous flattering height above the forehead! Love the silvery-lavender colour!
Jessica Biel Short Hairstyles – Medium-short with tousled barrel curls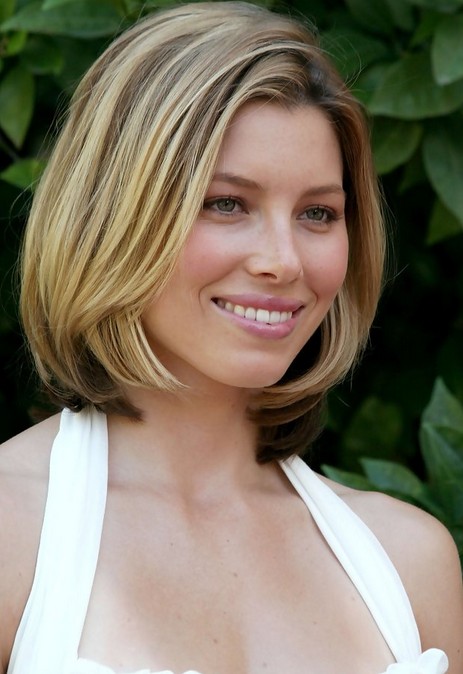 Jessica Biel looks completely different with this face-softening short wavy hairstyle, instead of a straight, long look. This romantic hairstyle with bouncy curls adds loads of volume and personality to fine or medium texture hair.
Cameron Diaz Short Hairstyles – Chic short blonde bob with long asymmetric fringe
Easy daily hairstyle for short hair – Cameron Diaz chose this super-chic, face-flattering short hairstyle when she cut off her long hair – perfectly proportioned to balance out her heart-shaped face! The asymmetric long fringe disguises a wide forehead and the slight outward flick at chin level adds width around a narrow chin! This short bob haircut is perfect for oval, round faces.
Emma Stone Short Hairstyles – Blonde bob cut with bangs for women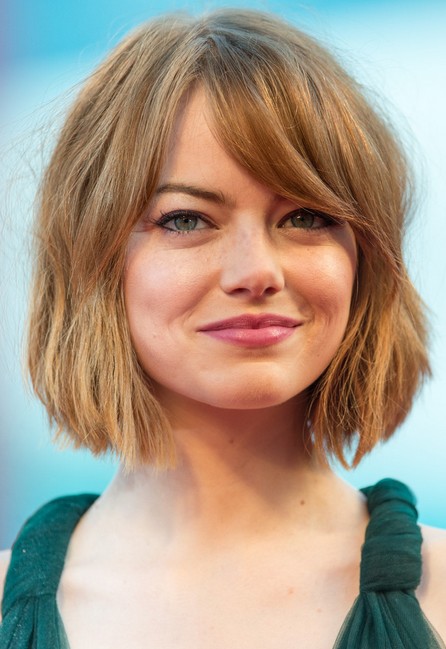 This gorgeous asymmetrical bob is a glamorous look whether you wear it every day or just for evenings out. The long sweep of hair across one side of the forehead creates a peek-a-boo, flirty look and the deep waves catch and reflect light in a very attractive blonde hairstyle!
Christina Hendricks Short Hairstyles – Bouncy auburn short bob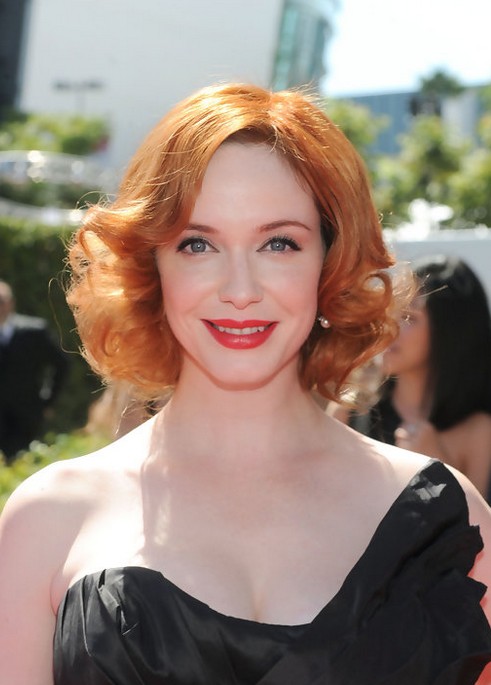 Latest fashionable short hairstyle for women – the red curly bob cut. With such a beautiful auburn base colour, this simple bob with asymmetric fringe frames Christina Hendricks' lovely face beautifully. The loose waves add attractive volume at the sides and the flicked-out strands at the tips accentuate Christina's luscious red lips and chin!
Kristen Stewart Short Hairstyles – Sexy layered razor cut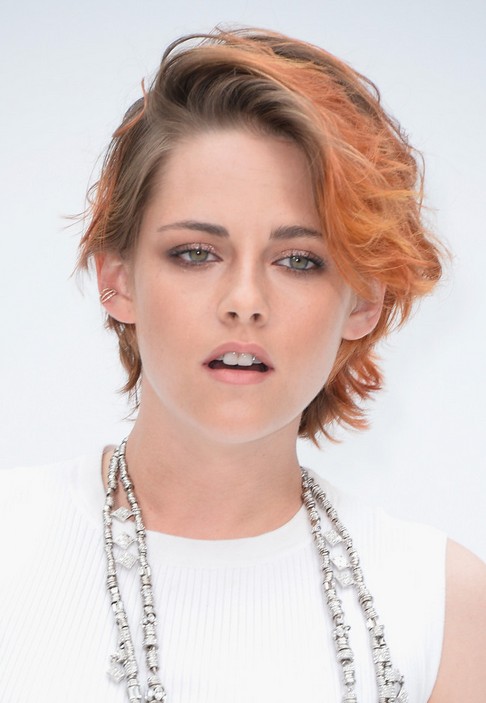 Kristen Stewart showed off her latest new short haircut recently, she debuted an ultra-edgy orange-dyed layered razor cut. Not quite grungy, but still very individual and subversive, Kristen Stewart's short layered razor hairstyle has smooth, defined wavy strands allowed to hang over the sides of the face. This glam look is perfect for showing off a perfect complexion!
Zooey Deschanel Short Hairstyles – Soft and pretty chin-length bob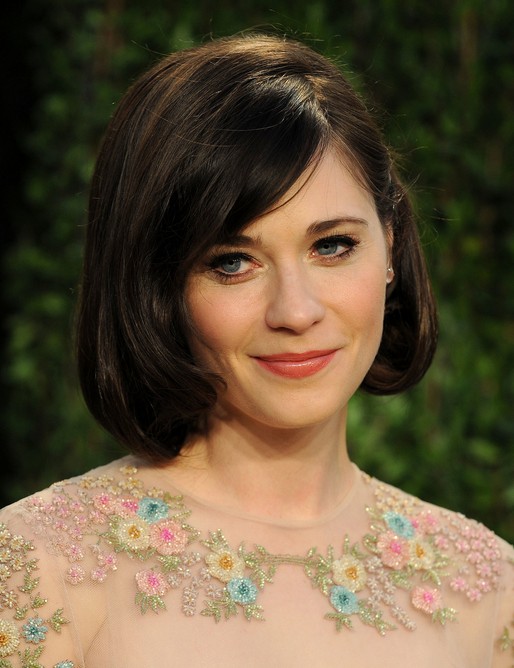 If your hair has a little natural wave, this is an excellent choice as it works with the natural texture of hair to make a face-flattering, easy-style curled-under bob. It's a lovely medium-short hairstyle for showing off thick, shiny hair! A perfect short hairstyle for women over 30.
Ashley Olsen Short Hairstyles – Romantic bob for heart-shape face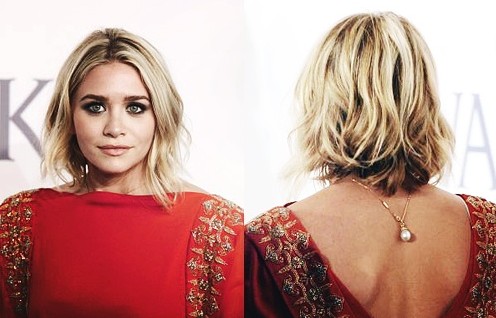 Ashley Olsen has a really good eye for hair-fashion and this simple, centre-part bob is perfect for her heart-shaped face. The wings of hair 'cut off' the width of the forehead and the open wave lower down balances out a narrow chin! This tousled wavy bob cut is popular these days, why not have a try?
Evan Rachel Wood Latest Short Haircut: straight bob cut with side swept bangs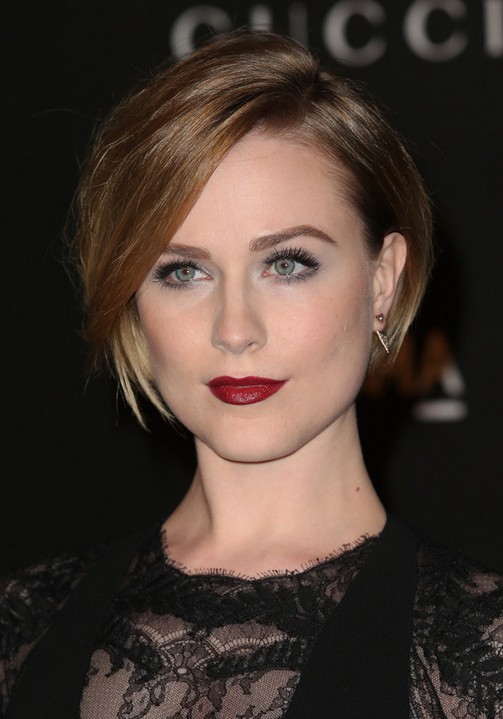 Evan Rachel Wood sported a cute and youthful bob at the LACMA Art + Film Gala, she looks adorable with this classic bob. This look is perfect for someone who wants to have the option to hide her highlights or show them off depending on the style. It's a trendy young look that suits all facial shapes!
Felicity Jones short hairstyles: latest popular short Bob haircut for women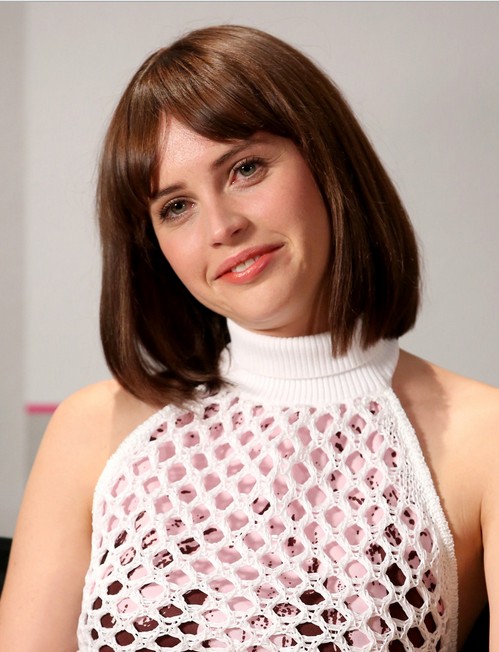 Felicity Jones wore her hair in a bob with center-parted bangs for a youthful vibe during her visit to the Variety Studio.
Carey Mulligan Short Hairstyles – Short layered messy bob cut with bangs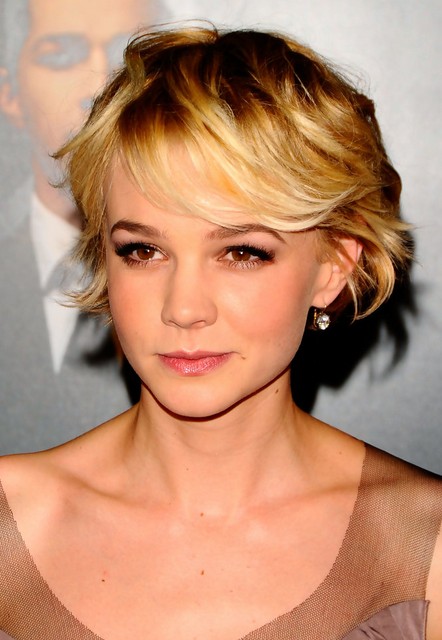 Here's a quick and trendy way to add interest to a short, layered bob. Take half of the long fringe and loosely plait it – leaving a few strands of fringe to create asymmetry on the other side. Carey Mulligan loves to wear short cut very much, and here is her chic pixie cut you may love: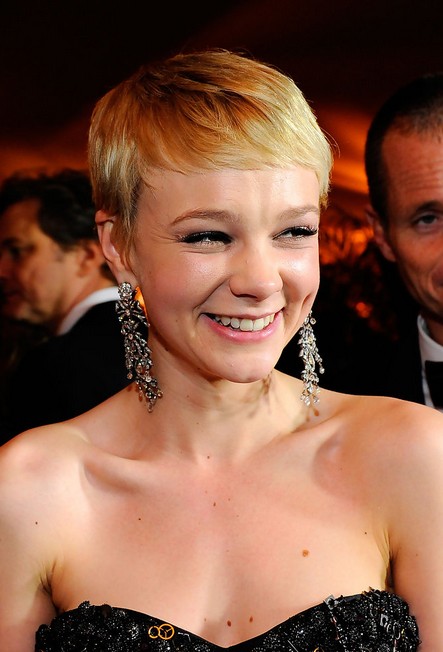 Carey looked so lovely with this short blonde pixie cut.
Miley Cyrus Short Hairstyles – Blonde textured mohawk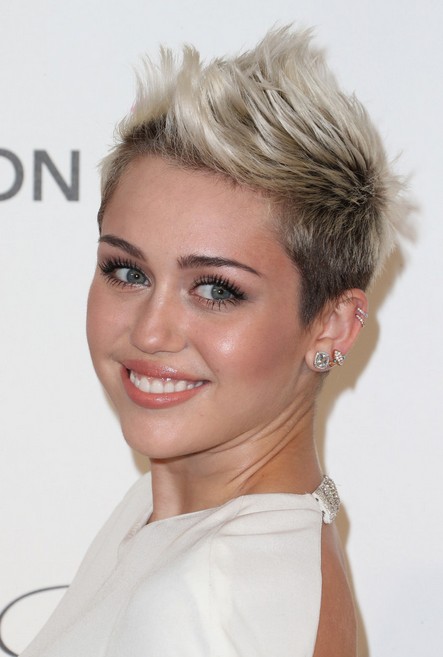 Cool stylish short spiky haircut for women – the fauxhawk cut! Miley Cyrus' platinum 'do looked cool and edgy when styled into a cool fauxhawk. This is a youthful look with a textured, spiked-up top and closely-clipped sides for an ultra-modern take on the pixie short hairstyles.
Jessica Chastain Short Hairstyles – Eton-crop classic simple bob hairstyle with bright color

This is the classic Eton crop hairdo that 1920's girls copied from their brothers' short hairstyles. To get plenty of volume at the back, ask for a stacked-back cut and enjoy the low maintenance and natural finish of this ever-popular short hairstyle!
Rihanna Short Hairstyles – Pretty tousled waves on short angled bob
Rihanna looks glamorous and relaxed in this short hairstyle that flatters her oval face with a flurry of lively waves!
Anna Faris Short Hairstyles – Glossy symmetrical blunt-cut bob
This is one of the short hairstyles tipped for outstanding popularity in bob hairstyles 2018. It heralds the start of a move towards symmetric, neatly finished bob hairstyles.
With a deep, blunt-cut fringe and same-length outline, this style is great for silky-soft, fine to medium textured hair.