There are two colors (that technically aren't colors) in your closet that are actually the biggest trends right now: black and white.

It's good to know too because if you want to step out of your house looking just like a fashionista, you don't really have to spend any money to do it. It's simply about knowing the right ways to combine black and white so that your look is super stylish.
Here are close-to-30 of our favorite ones.
White suit with a black bra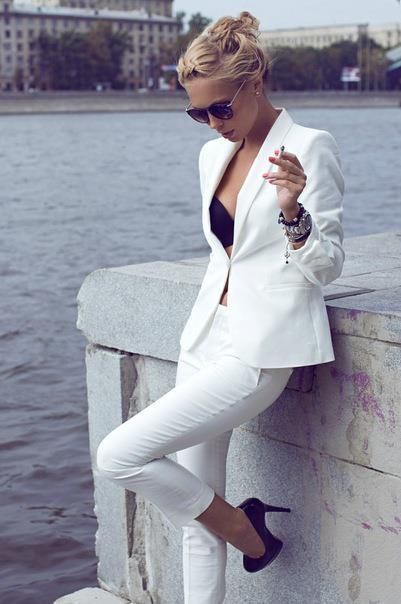 There is something so "white hot" about an all-white suit. And when you put a black bra underneath it and pair it with some black high heels, it makes the outfit appropriate for day or night (especially night).
Black-and-white Boho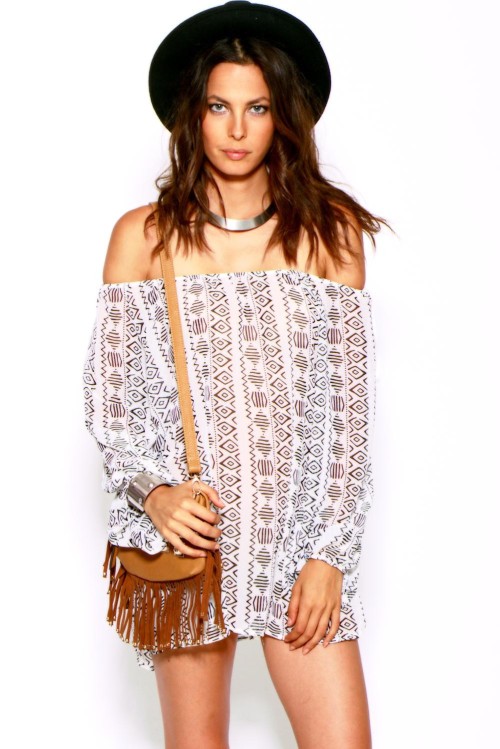 Boho, without a doubt, is a big look right now. And it's easy to pull off if you have a printed off the shoulder shirt (that is large enough to wear as a dress). Don't forget to wear the black hat too. That makes it extra Bohemian!
Black-and-white tank and black-and-white pants

Would you prefer to chill out in something casual? You can with a black and white graphic tank and a pair of lounge pants. We especially like the black and white Adidas that she's rockin' with it.
Black and white with a touch of red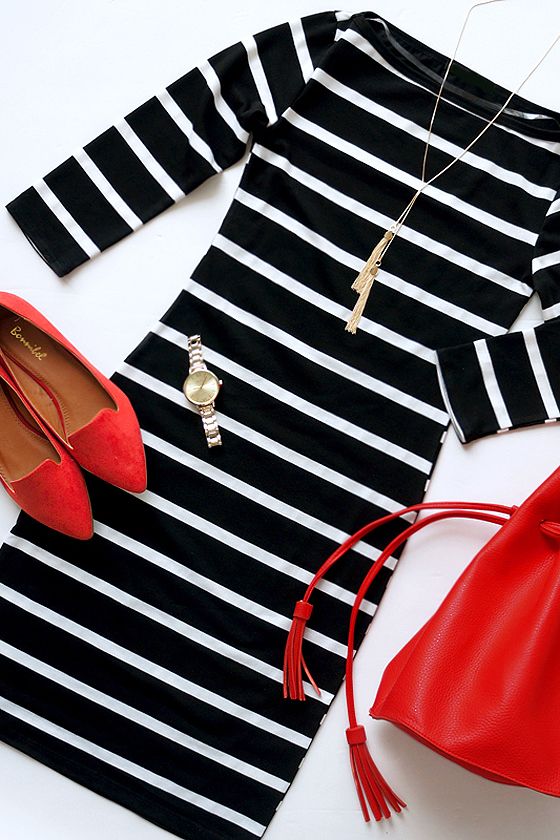 This particular outfit is great for work. And if you're the type of person who finds wearing nothing but black and white to be a bit on the boring side, add a pop of color. Awesome.
Black dress, white jacket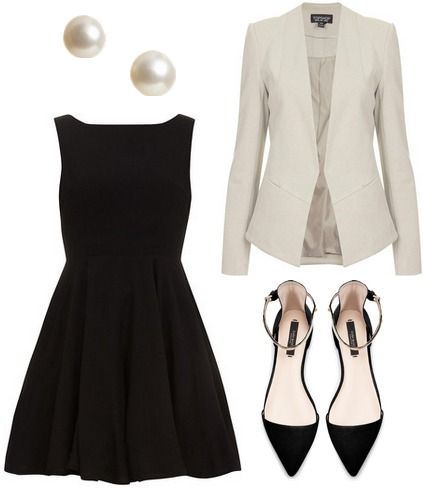 For a dressier occasion, a little black dress and white jacket is more than suitable. In fact, it's classic.
Black-and-white polka dot dress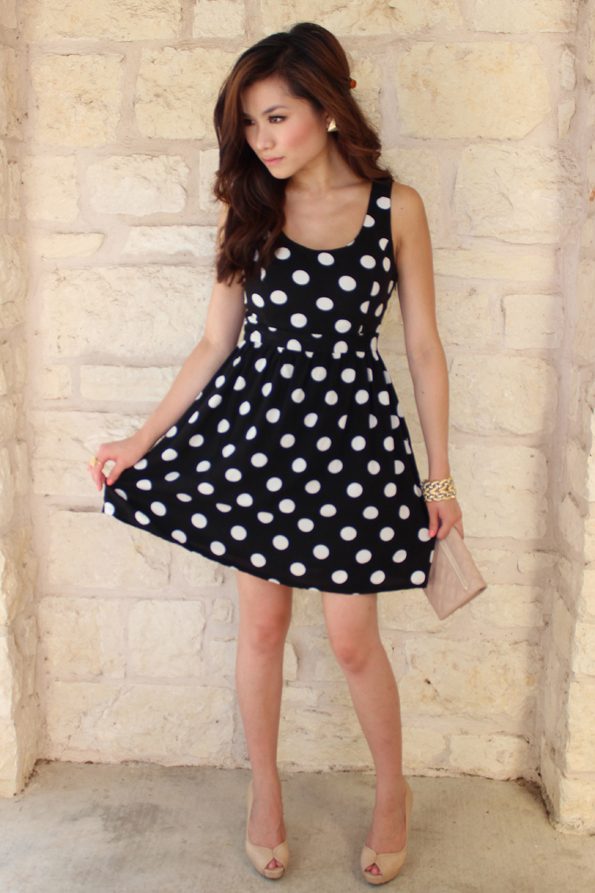 This dress is too cute for words! And it's perfect for so many different occasions. You can wear it on a date, a wedding or on an outing with your family. (Your mom will thing you are super adorable in it.)
Black and white chevron maxi skirt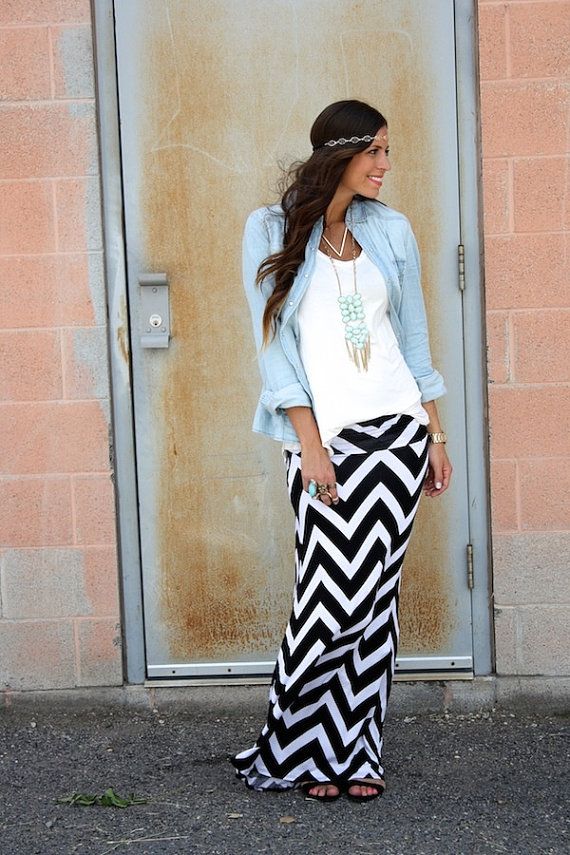 Maxi skirts are great for a couple of reasons. For one thing, they are super comfortable. Another is that they complement all women's physiques. And another is you can wear them for a dressy or casual occasion. Plus, they come in all colors and prints…like this chevron one, for example.
Black sweater with white distressed jeans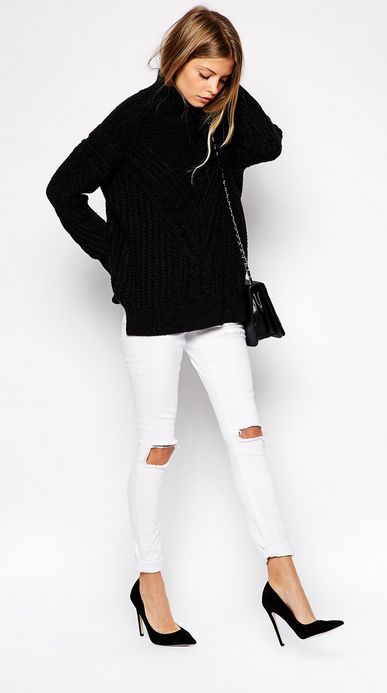 No white after Labor Day? Who said? Whomever it was is missing out on how awesome it can make them look when a pair of white distressed jeans are paired up with a black sweater.
Black and white heels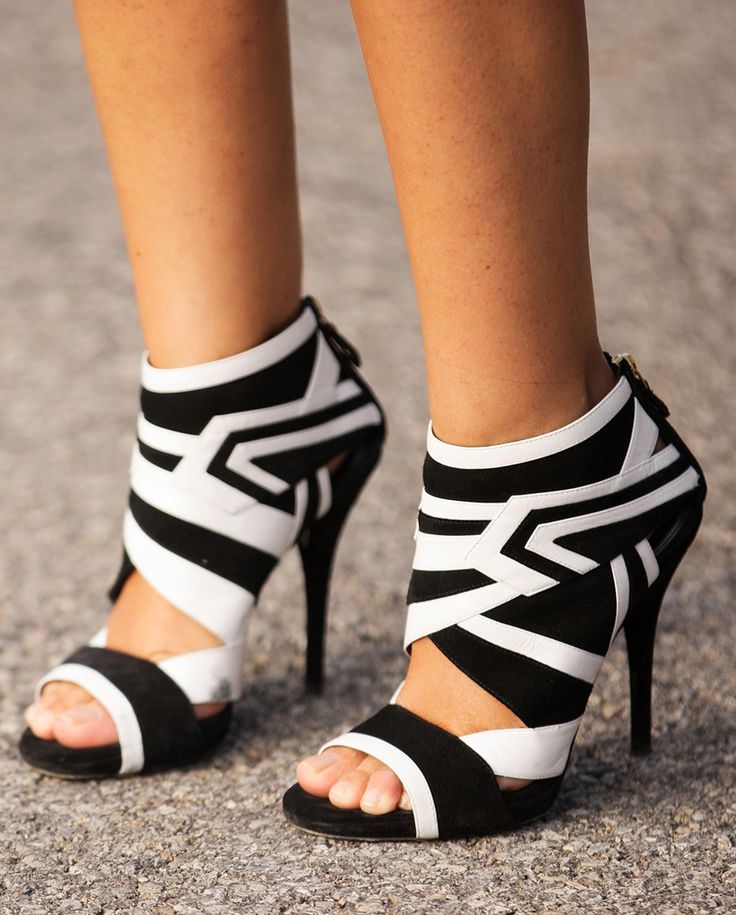 They say a picture is worth a thousand words. They must of have been looking at a picture of a pair of black and white shoes that are just like these. They're a must-have, for real!
White V-neck tee and black blazer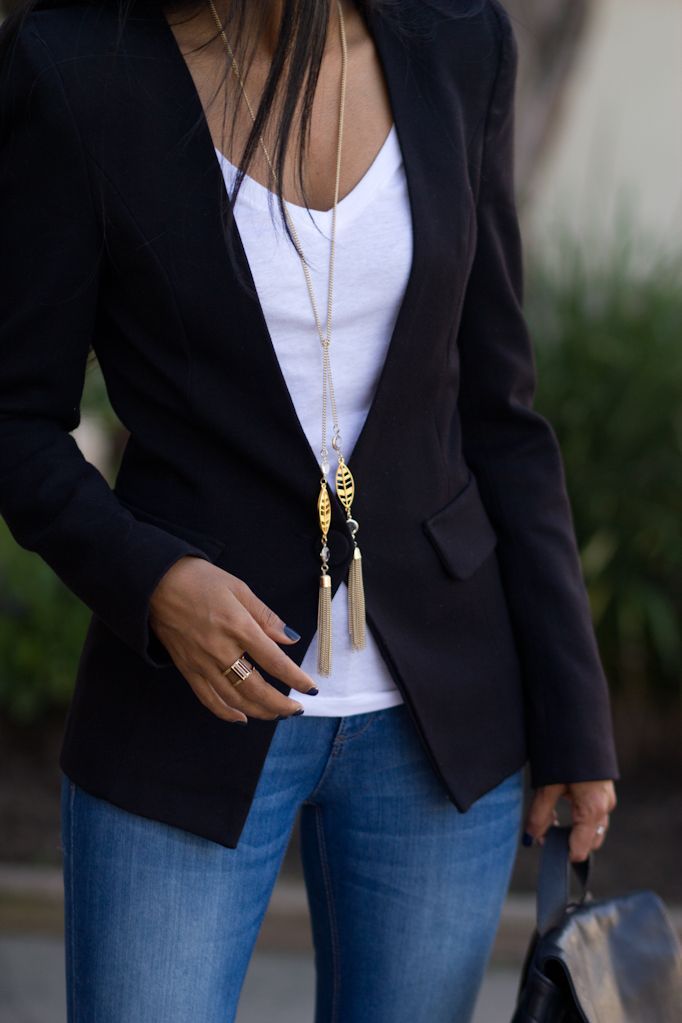 OK, who doesn't have a white v-neck tee in their bedroom? If you put a black blazer on over it along with some fitted jeans, no one has to know that you got ready in less than five minutes flat.
Black and white with a pop of color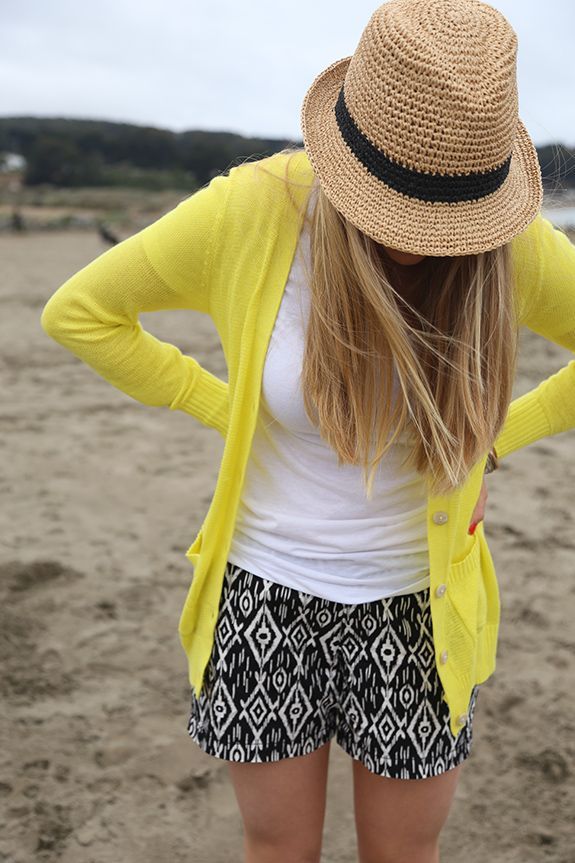 Another pop of color that's a nice complement to black and white is yellow. This bright cardigan takes this outfit from slight bland to close to super summer ready.
Strapless white dress with black accessories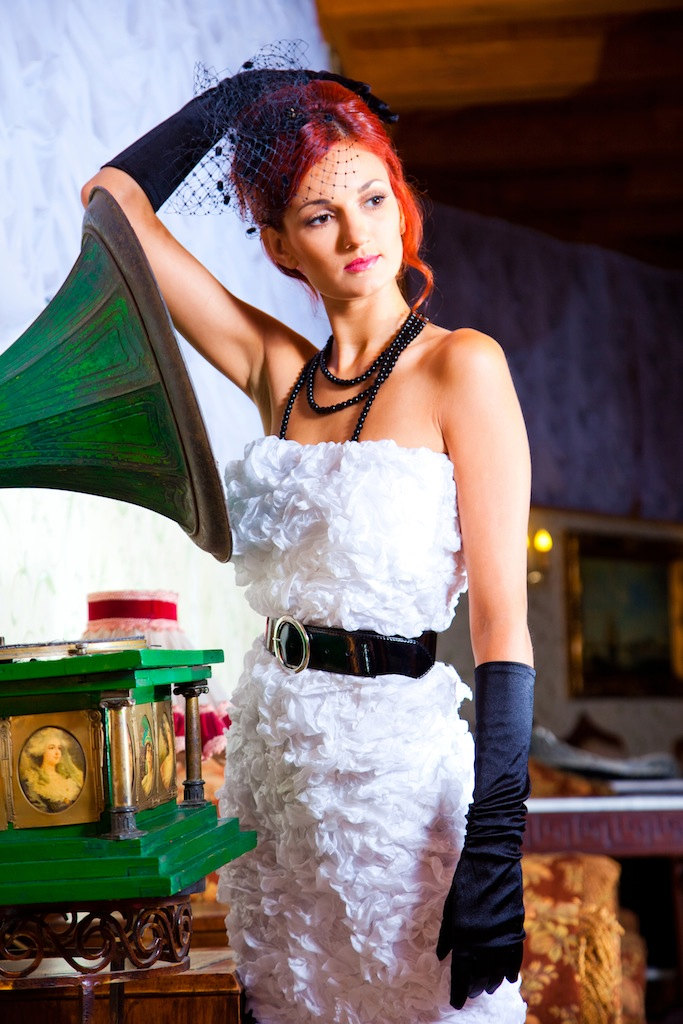 Do you have a formal event coming up? The ruching on this strapless white goal will definitely make you the belle of the ball. And with some black accessories? You'll be a little on the sexy side too.
Black and white grunge look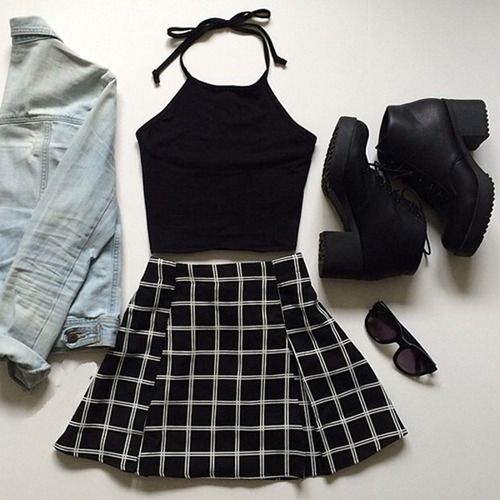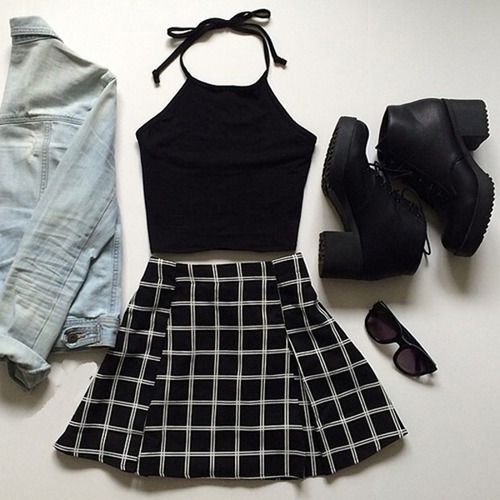 If the grunge look is more your thing, this outfit shows you how to do it in a way that still has a touch of femininity to it.
Cute black and white party dress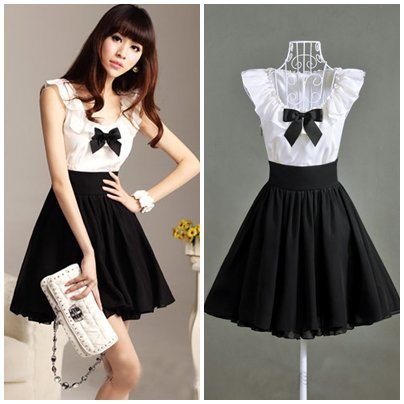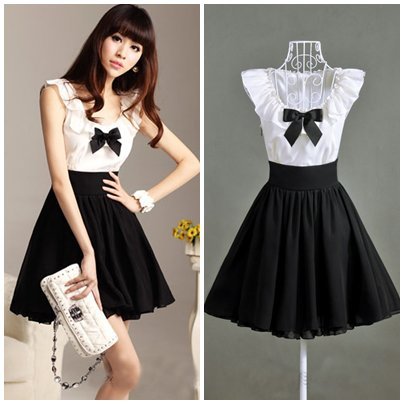 Life is a party! And every gal needs a party dress. This one we like because it has a bit of a throwback feel to it.
Black and white romper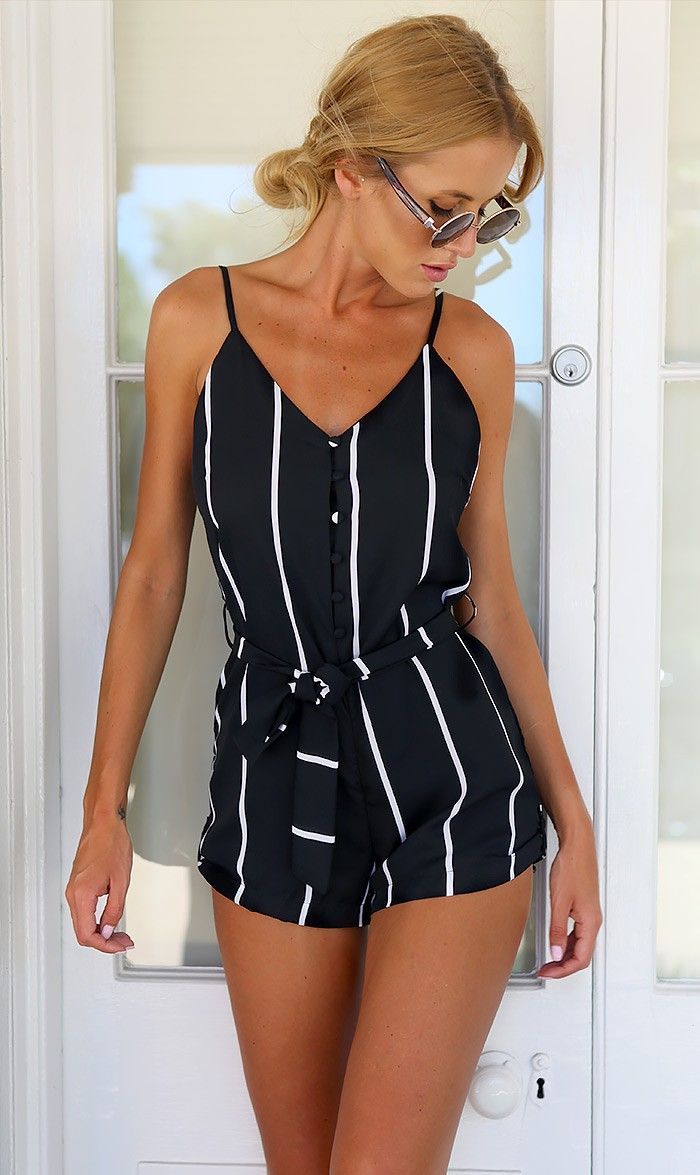 Just in time for your summer vacation, here comes a black and white striped romper. It's one of the easiest (and coolest) ways to look fashion forward in the summer heat.
Black and white trench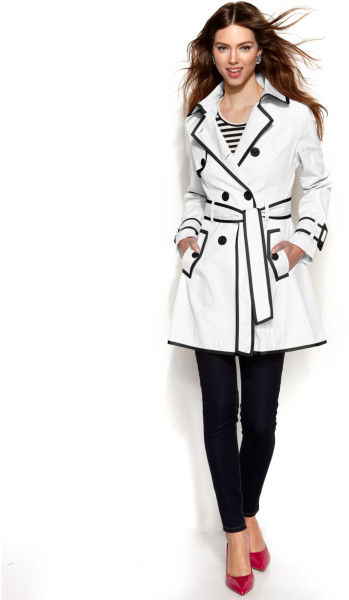 It certainly would be nice if the sun shined every day. But with a trench like this one, you can have a smile on your face, even when it is raining.
Casual black dress with white accessories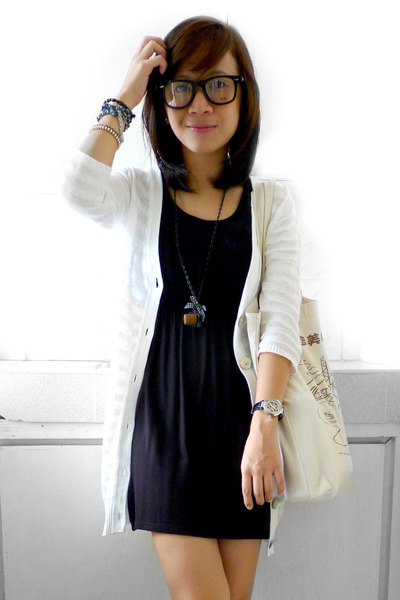 Whether it's too class or to work, this casual black dress and white accessories will have you looking just right.
White dress with black leggings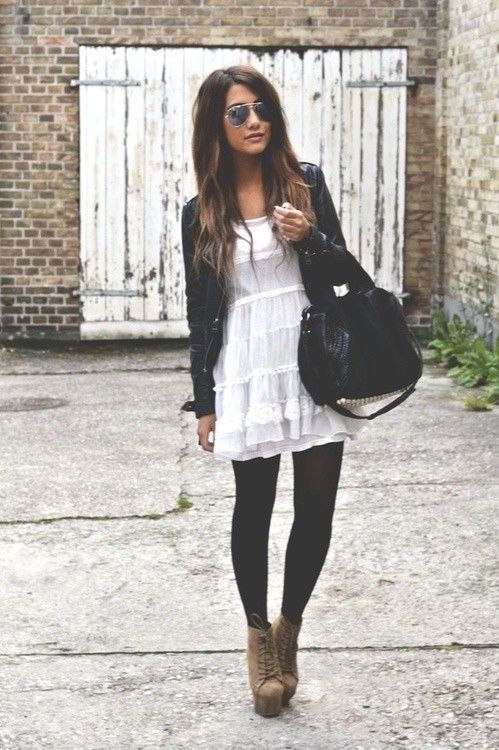 Do you have a white dress that you absolutely adore but as the temperatures are dropping, it's too cold to wear alone? That's OK. Just add a pair of black leggings underneath. It's warm and fashionable at the same time.
White shirt dress and black leather jacket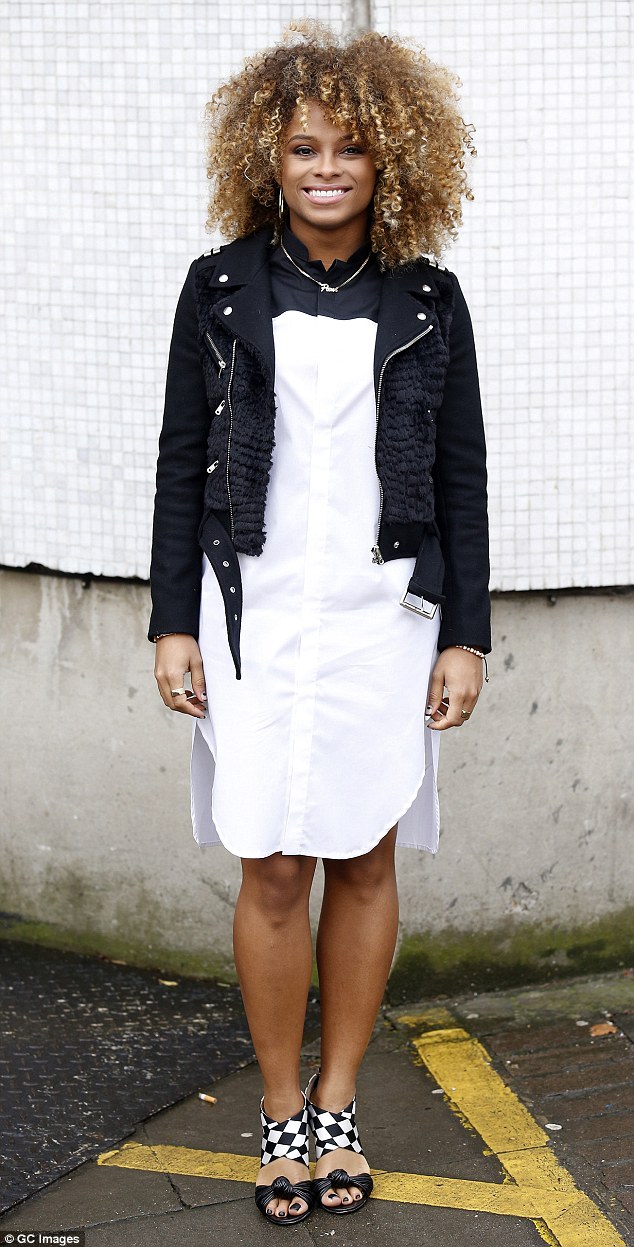 Another article of clothing that every woman should have is a white shirt dress. You can wear it with heels. You can put a belt over it. You can put on some distressed jeans underneath it. Or you can wear it with a black leather jacket—and the cutest checkered flats.
White V-neck T-shirt, black leather pants and black tux jacket

Our favorite part about this entire outfit is how she's making that black tux jacket work. Yeah, she's killin' it.
Black and white sweater, white shirt, black pants

This is such a ladylike look for fall and winter. And the thing is, the sweater alone would've looked really drab. But with the white dress and black boots, well, it definitely is a one-up for layering.
Black-and-white striped leggings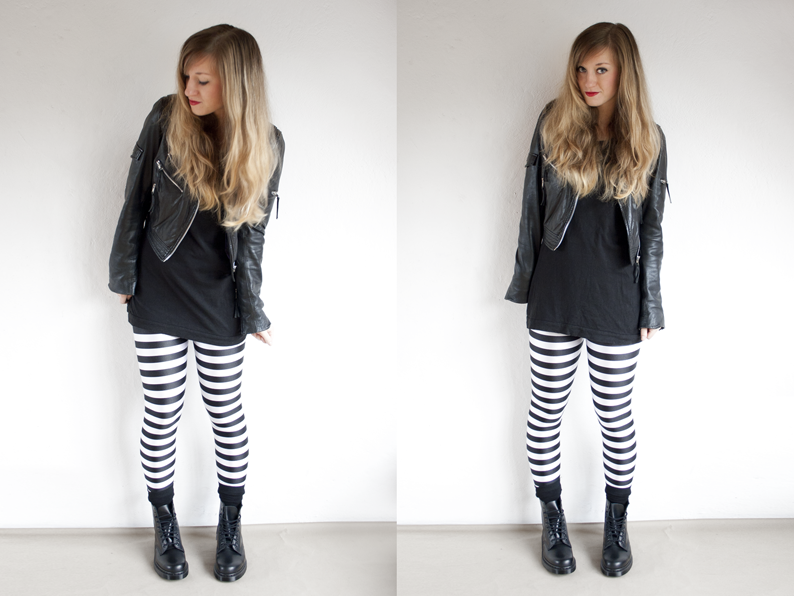 A cutie-pie rocker chick look is pulled off white these black-and-white striped leggings. #rockitout
White blouse and black shorts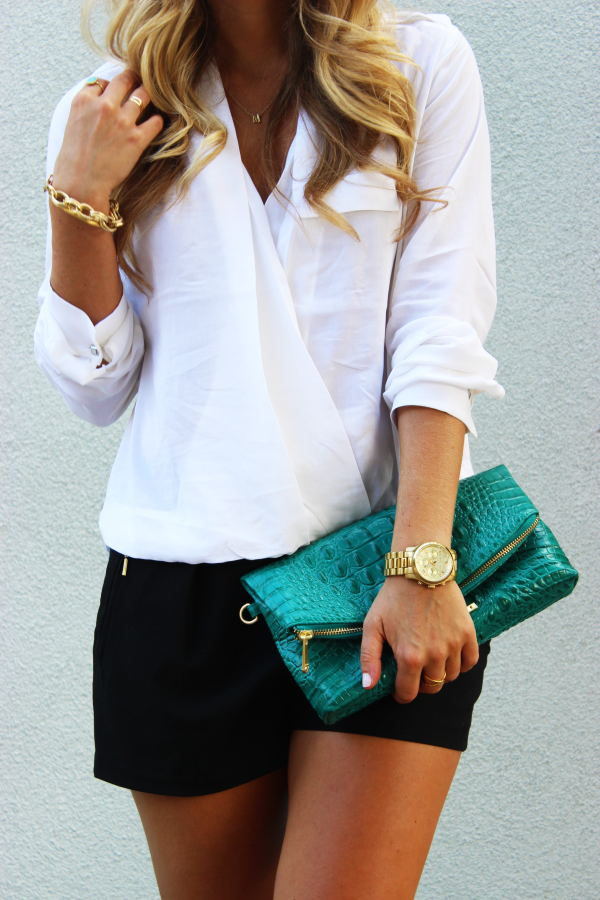 Black and white linen combos are wonderful for summer too. (And yes, don't forget about bringing along a colorful purse.)
Black from head to ankle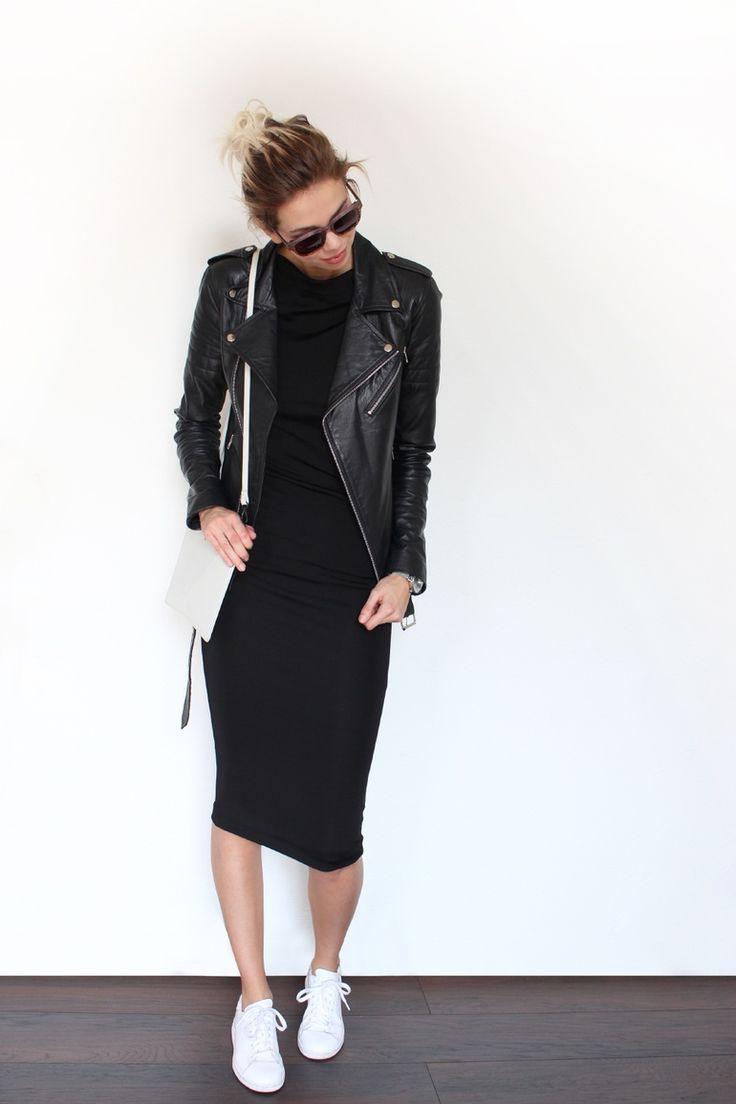 Black…black…black. Oh, white! You might not have ever thought about doing a black and white combo in this way before this picture. But don't you see how it can really work?
Black, white and a touch of grey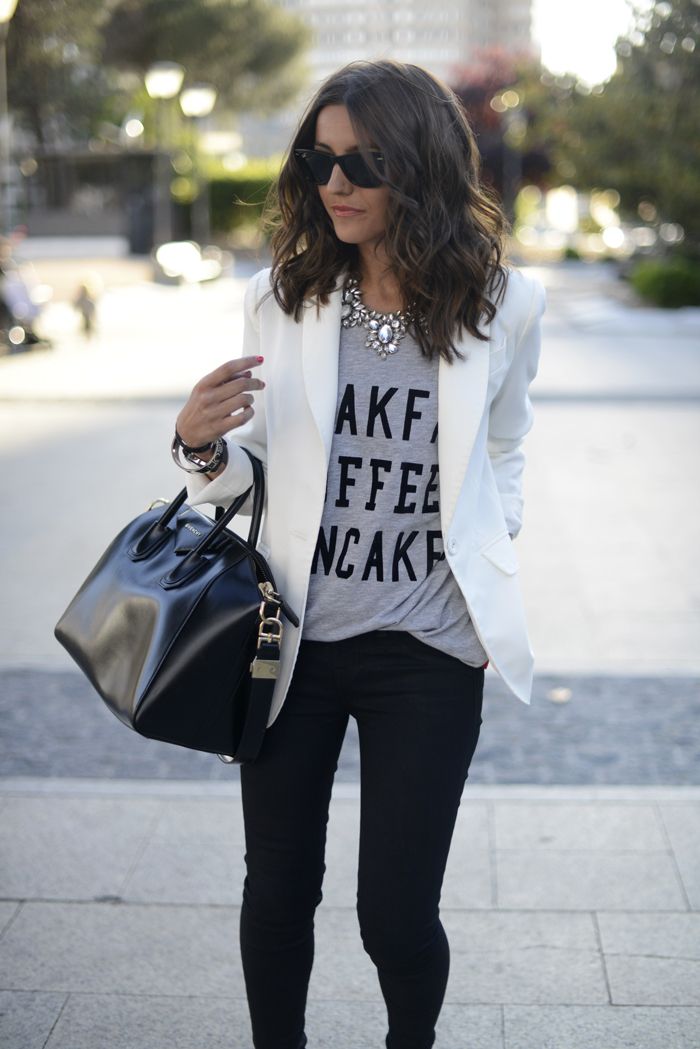 This is another cool and casual look. The statement necklace makes it perfect for work. The graphic T-shirt makes it perfect for after work.
White dress with a black belt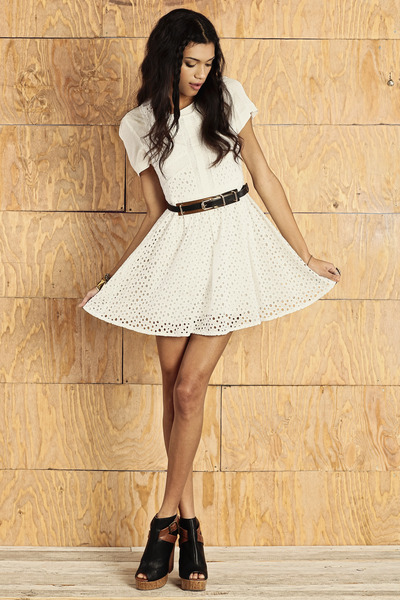 A black and white outfit doesn't automatically mean that it has to be an ivory kind of white. Off-white with a touch of black qualifies too. Quite well, actually.
Awesome black and white striped maxi dress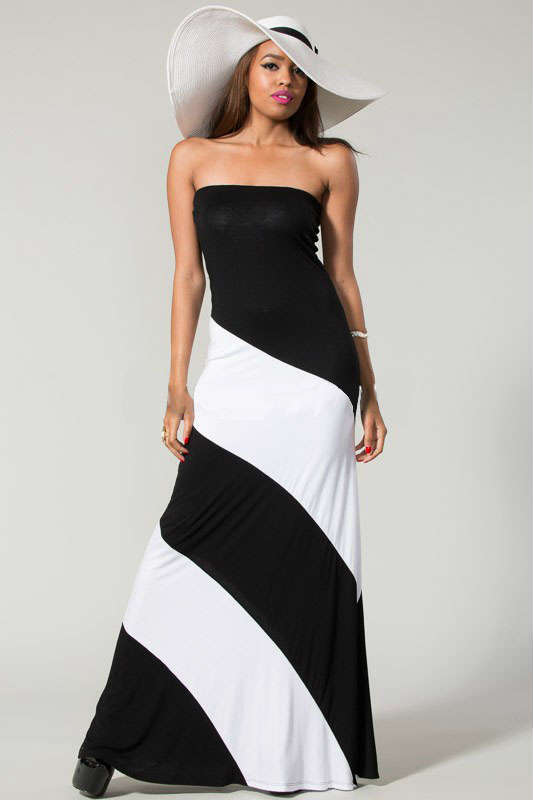 You're gonna give 'em plenty to look at with a black and white maxi dress like this one. And that hat? Yeah, we're totally loving that hat!
White top with a black flare skirt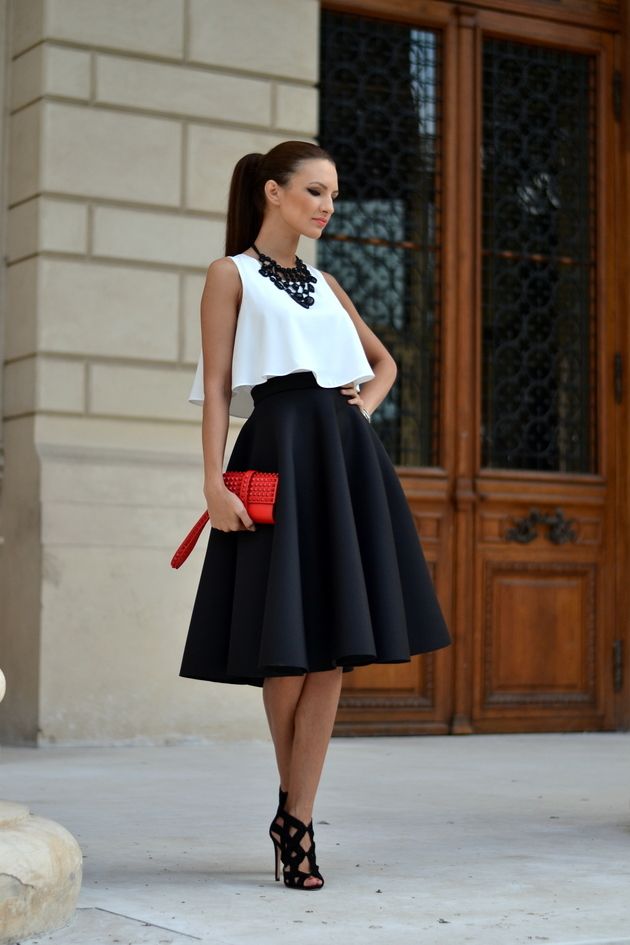 It's precious in the best way possible to wear a white sleeveless top and black flare skirt. It's so elegant, stylish and chic.