Every fall season, there are items that are considered to be in style. There are also colors that are trendy too. One of the shades that is particularly popular this year is metallic silver.
If you're someone who prides yourself on being fashionable but you must admit that you have no idea how to make metallic silver work for you, you've come to the right place. In a few minutes, you're going to see so many ways that you can wear metallic silver. Literally from head to toe.
1. Metallic silver manicure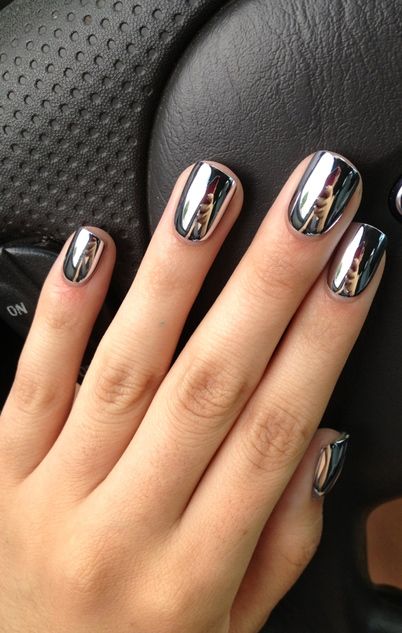 OK so let's start with the nails. One thing that you can do is look for the kind of nail polish that comes in a metallic silver color like this one.
2. Metallic silver French manicure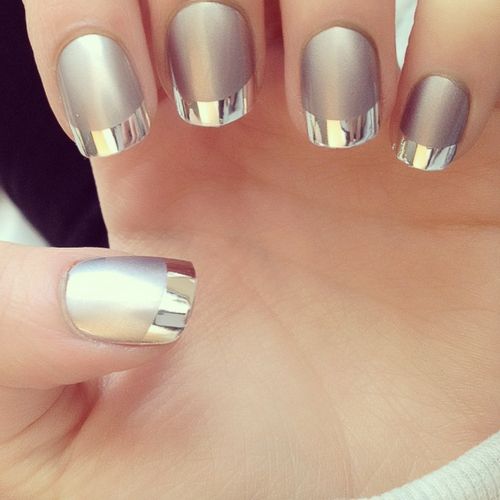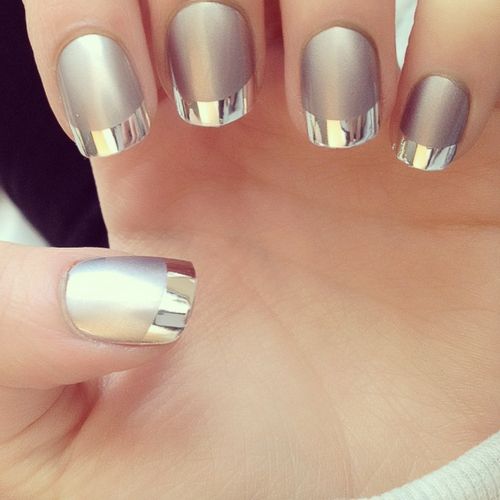 Or you can get even more creative by going to a spa or salon and getting a nail technician to give you a metallic silver French manicure.
3. Metallic silver mini skirt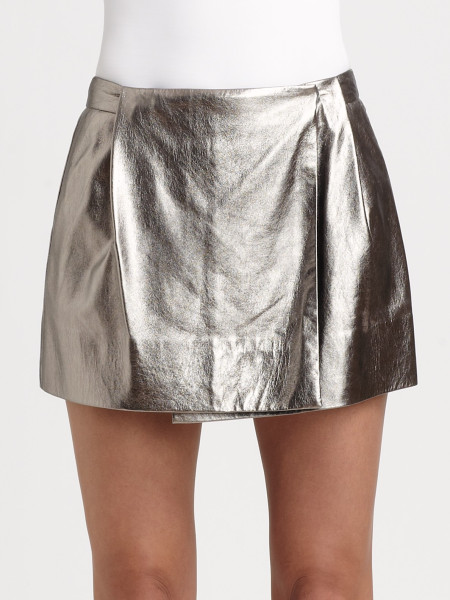 Are you wondering how to wear metallic silver? One article of clothing that you can easily dress up or down is a metallic silver mini skirt.
4. Metallic silver sequin jacket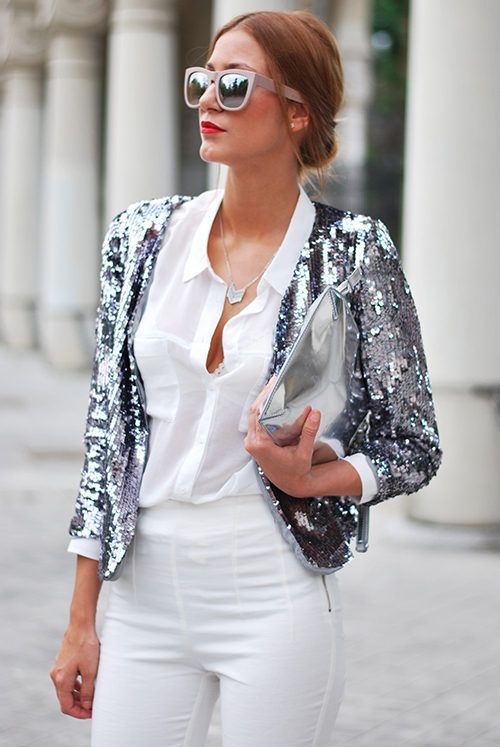 Or if you really want to be eye-catching, get a metallic silver sequin jacket. It's also something that's fitting for formal or casual wear.
5. Metallic silver (temporary) tattoos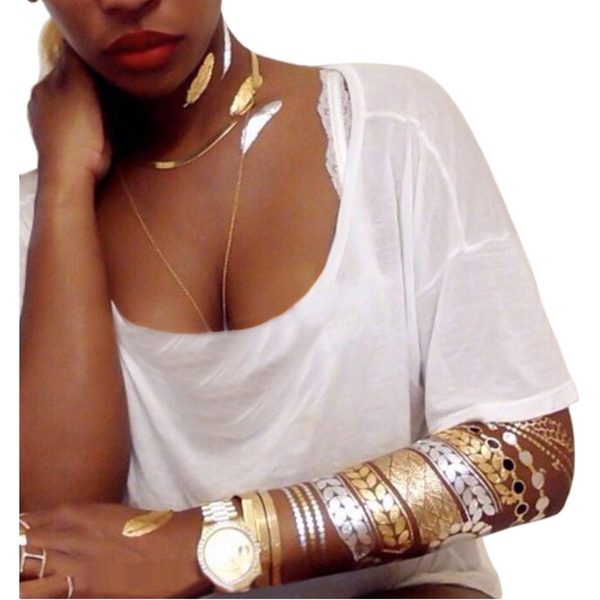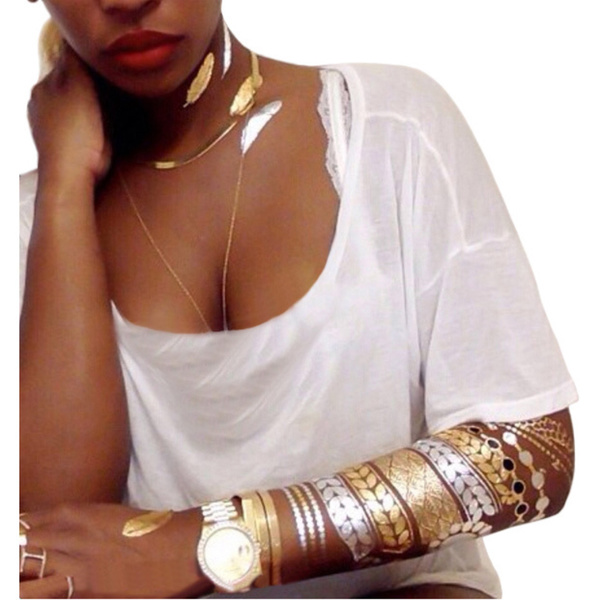 One trend that's pretty big right now are temporary tattoos. More specifically, the kind that come in gold or silver.
6. Metallic silver mesh tank top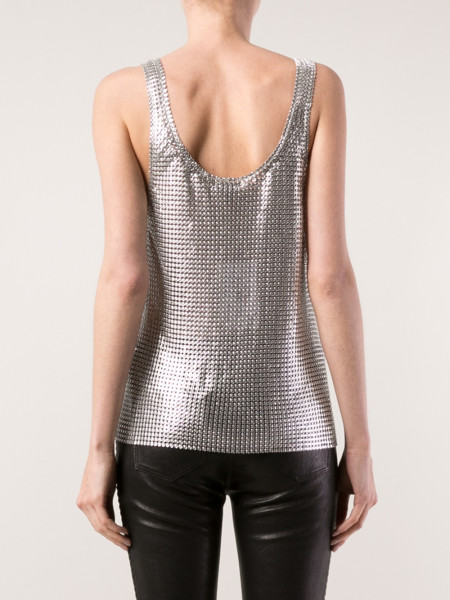 This is a great item for your wardrobe. You can wear it alone during the summer or with a blazer once the temperature drops.
7. Metallic silver hair color (kinda)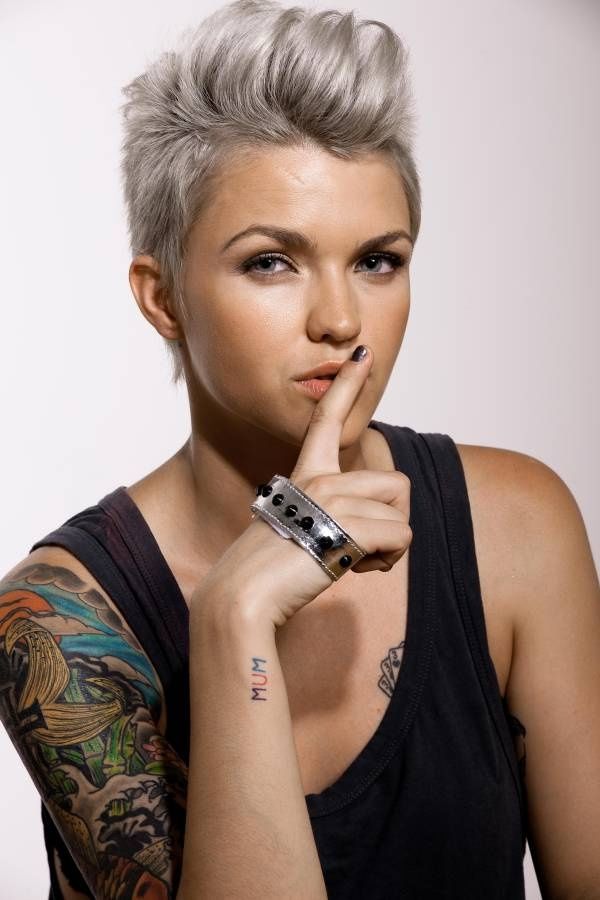 It's pretty hard to get your hair an exact metallic silver shade. But this comes pretty close. Plus, silver hair is still a pretty big color trend right now.
8. Metallic silver eyeliner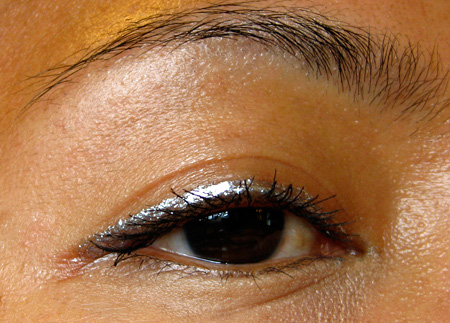 Here's a subtle way to make your face light up without a ton of extra effort. Apply some metallic silver eyeliner.
9. Metallic silver flare skirt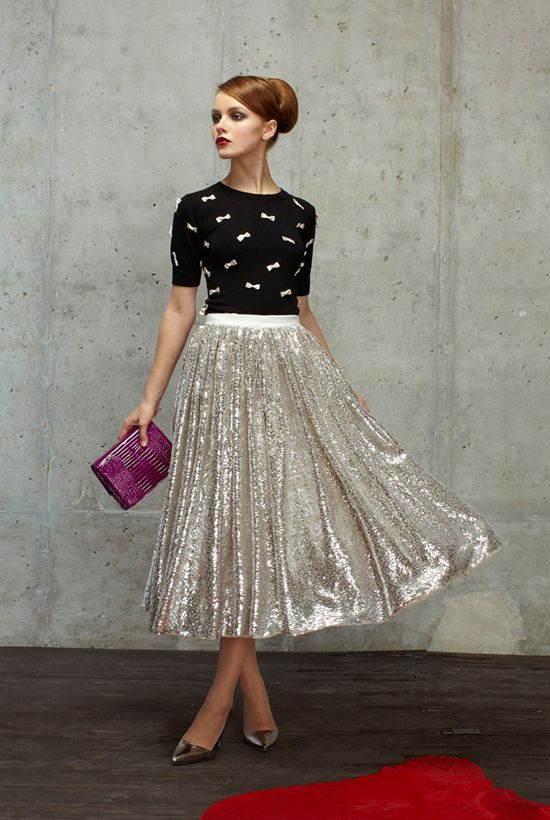 A metallic silver flare skirt has "semi-formal affair" written all over it.
10. Metallic silver leggings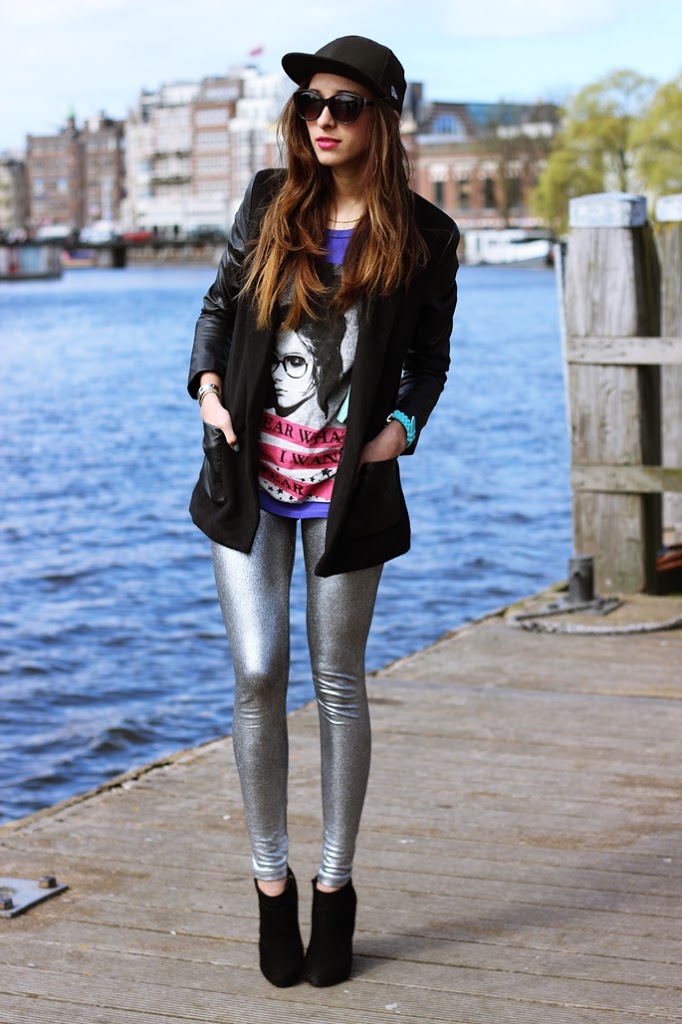 If you're someone who can never get enough leggings, why not add a metallic silver pair to your collection. Just think of all of the things that you can do with 'em?
11. Metallic silver platform shoes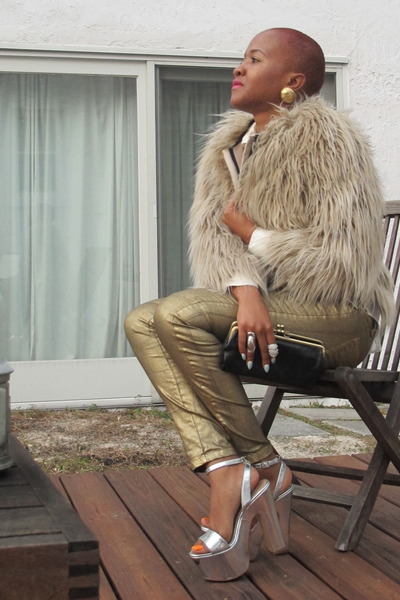 If you've still not seen something in metallic silver that you like, how about these platform shoes. Platforms are in fashion right now and the silver on these makes them suitable for a woman of any age and personal kind of style.
12. Metallic silver sunglasses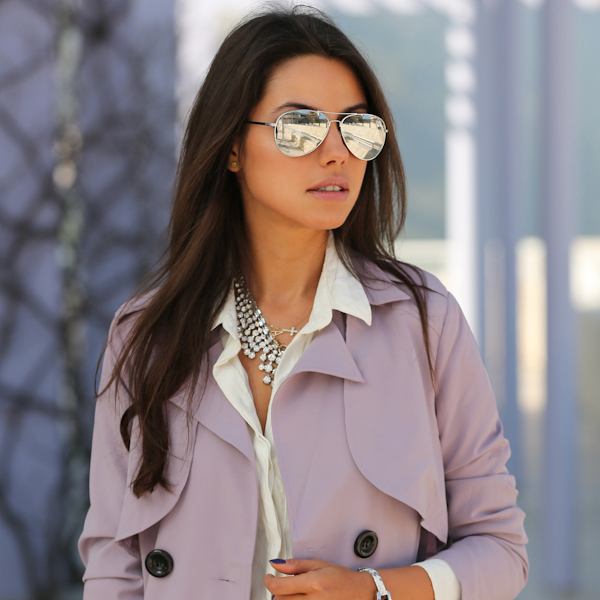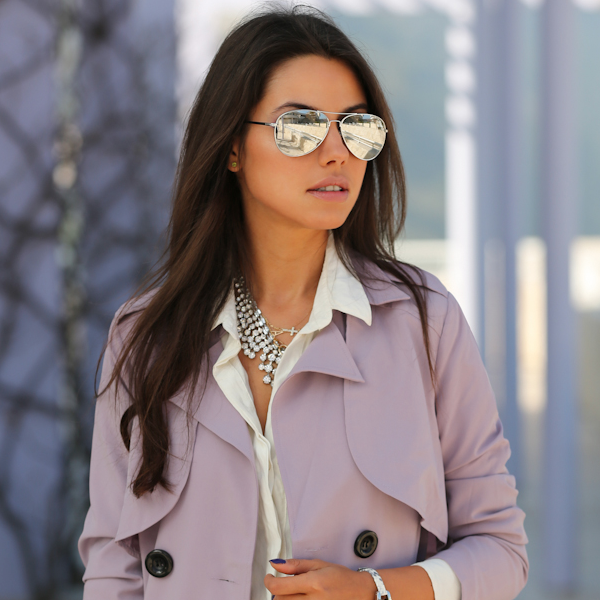 Oversized sunglasses are all the rage right now. You're going to look unstoppable if they come in metallic silver, that's for sure.
13. Metallic silver (knit) scarf
Here's a "softer" way to do metallic silver. Go with a knit scarf.
14. Metallic silver stockings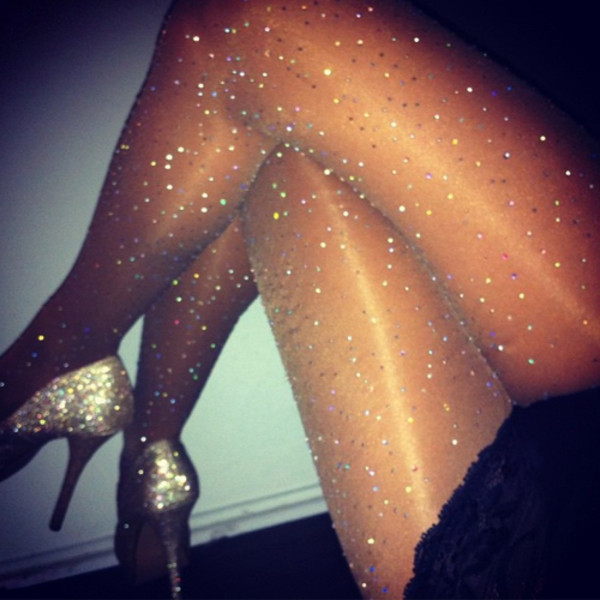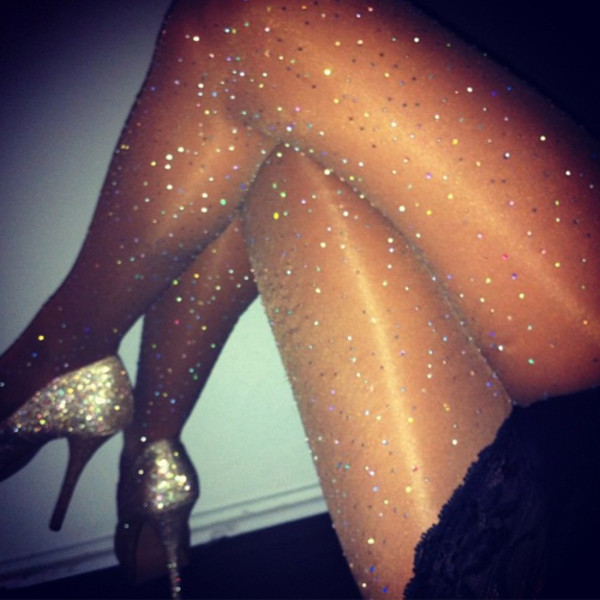 These stockings say "celebrate" and "sexy" at the exact same time! If you have a festive event coming up, these are an absolute must have. An. Absolute. Must. Have.
15. Metallic silver sweater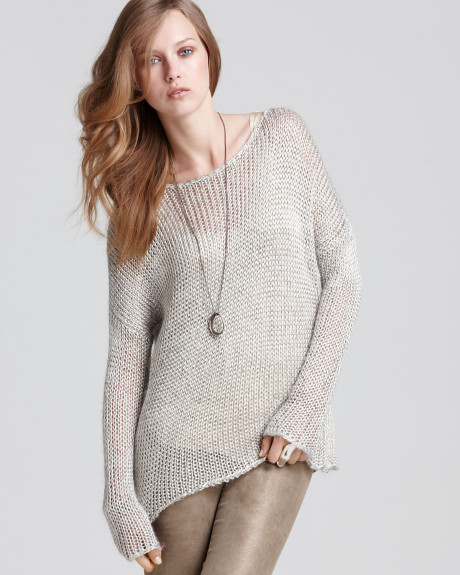 This is similar to the scarf that we already mentioned. It's a knit sweater but close up, there are sparkle elements that make it pretty to look at.
16. Metallic silver lips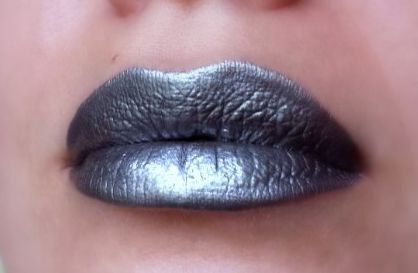 If you're the kind of woman who likes dark and daring lips, you're going to accomplish your mission by putting on a couple of coats of metallic silver lipstick.
17. Metallic silver sequin dress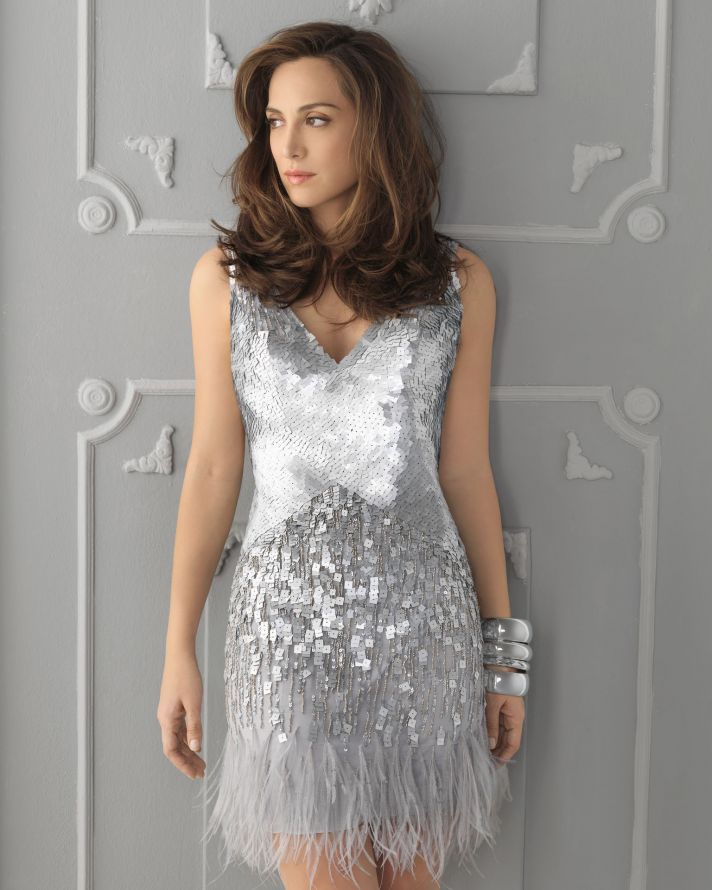 This says "New Year's Eve Party" all over it. The good news is you've got some time to go looking for something similar.
18. Metallic silver purse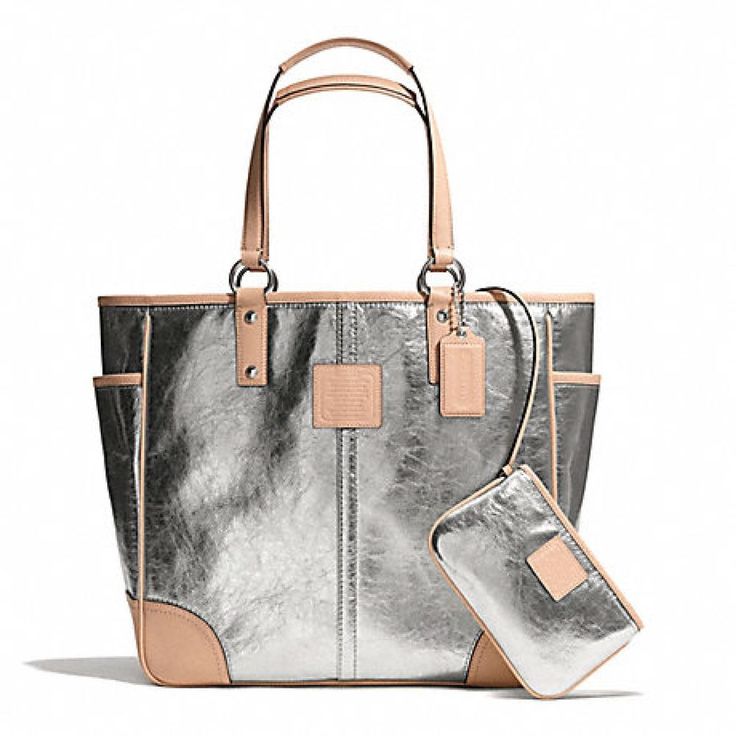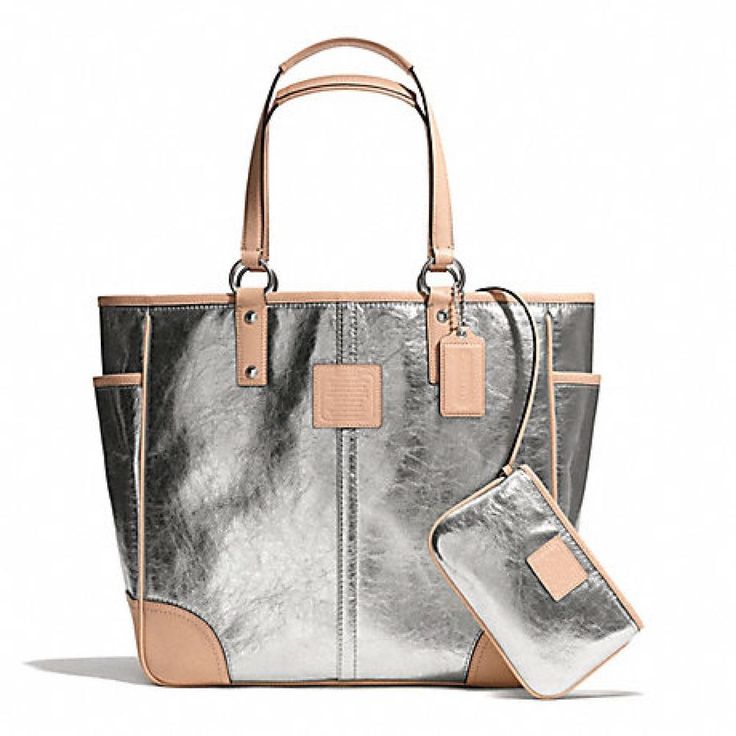 You can also go with a metallic silver accessory like this purse. Just think, it will go with absolutely everything that you already own.
19. Metallic silver pumps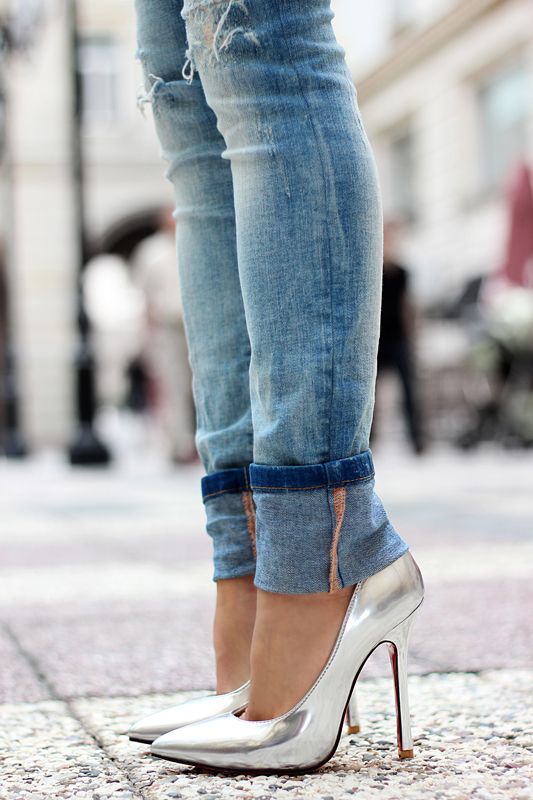 Including these metallic silver pumps. Whether it's a little black dress, a tulle skirt or even a pair of skinny jeans, you're going to be one good looking woman with some shoes like these!
20. Metallic silver necklace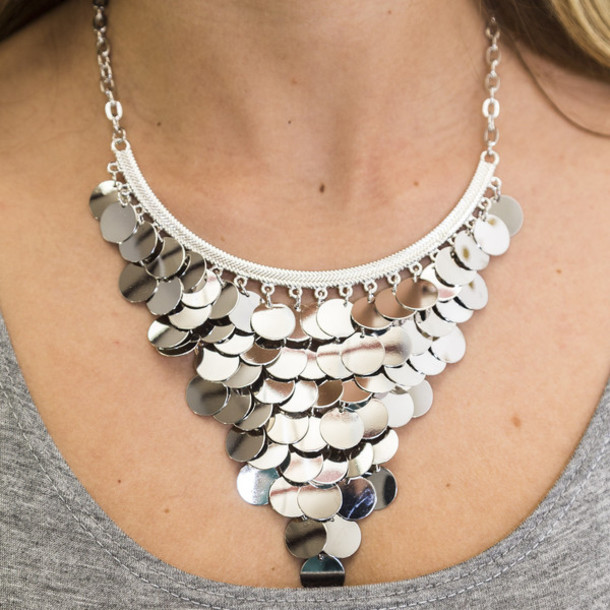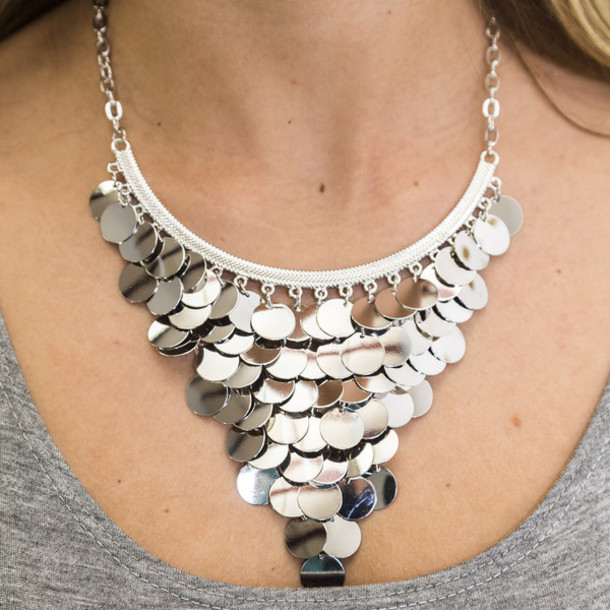 This is an awesome metallic silver necklace. Mostly because you can wear it with a blouse and suit to work or with a T-shirt and jeans so that you can have dinner with some friends.
21. Metallic silver pencil skirt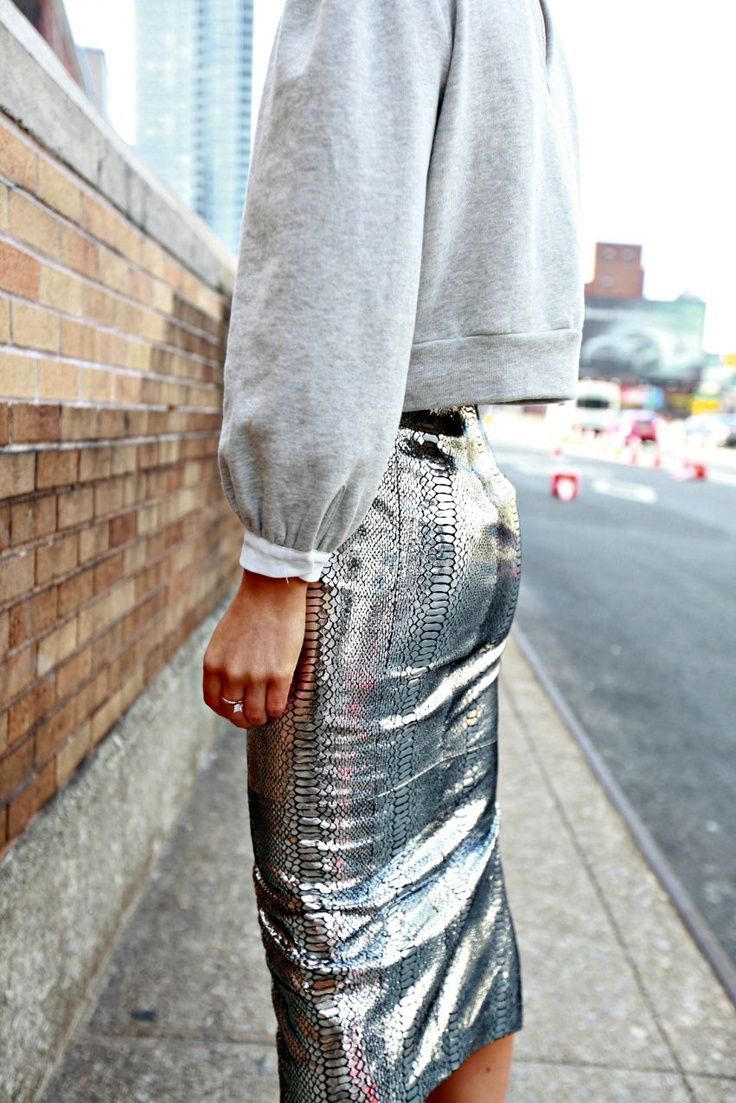 The thing that we like about this particular picture is the model is showing you that even with a sweatshirt, a metallic pencil skirt is nothing short of awe-inspiring.
22. Metallic silver sneakers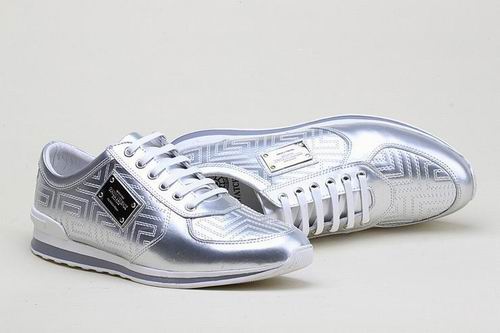 Silver sneakers. If you're looking for a new pair of kicks…these would–or rather should—be it.
23. Metallic silver eyeshadow
We've got one more cosmetic recommendation: metallic silver eyeshadow. We think it's best for evening wear but if you want to put it on during daylight hours, by all means. Have a ball…doing you!