What's the most common and most comfortable shoes for summer? Yes, the flip-flops. As a fashionista, we don't like our flip-flops to be so ordinary. Right? However, you must have found that those beautiful flip-flops are usually too expensive and they are not exactly what you want. Therefore, it's time for us to show you what you are looking for.
This post is about some useful DIY tutorials to beautify your flip-flops. They are really amazing and you can turn any of your ordinary flip-flops into a more exquisite look. 20 Tutorials show you 20 styles of flip-flops, from sweet ones to romantic ones, from simple styles to luxurious ones… Whatever styles they are, they are all fashionable and beautiful. Just stay here and check them out! Enjoy!
Beautiful DIY Pink Slippers with Pearls and Fringes
---
Sweet ladies don't know how to say NO to all the pink things. Pearl and fringe add not only more lovely elements to the slippers but also some creative fashion ideas to them. Follow the steps and get such nice flip-flops for yourself!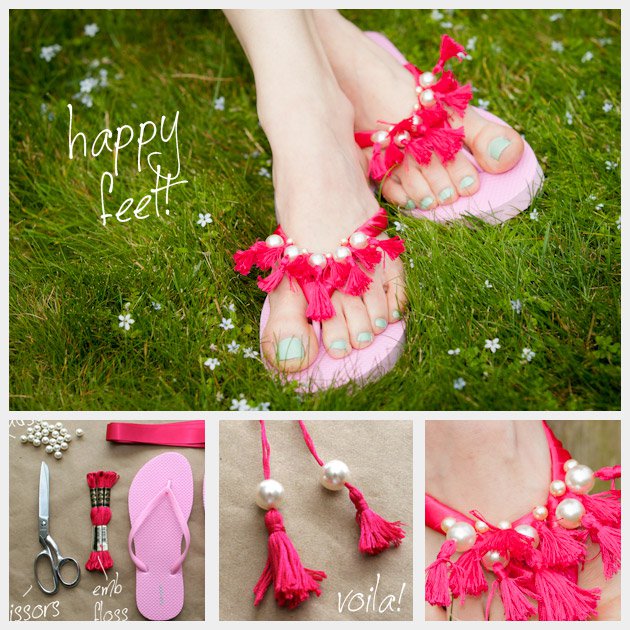 DIY Boho Chic Sandals

---
As you can see, these shoes are just like what we buy at the shops.  So, to get such stunning shoes, you must take some time! Wherever you go, this pair of sandals are chic enough to catch others' attention.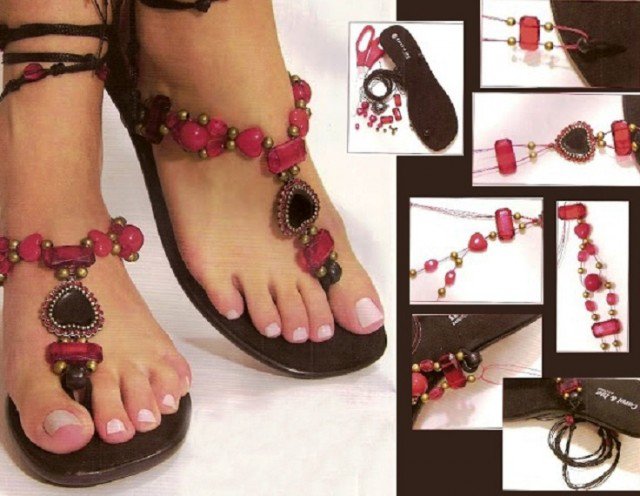 Chic DIY Pearl Slippers
---
The olive green flip-flops looks much more fantastic when embellished with these bright pearls!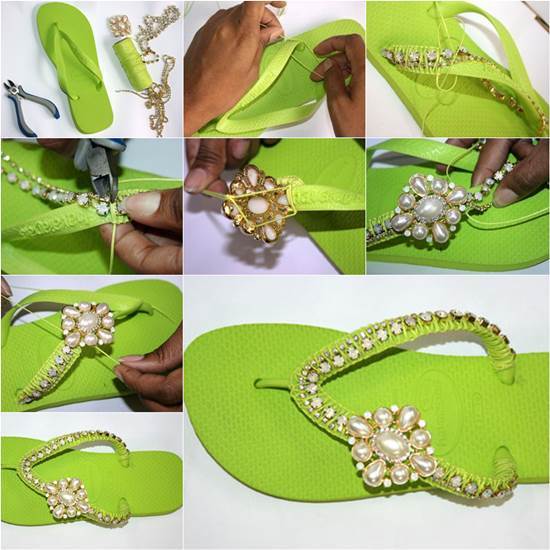 Luxurious Pearl Embellished Flip-flops Tutorial
---
What can be better than the white flip-flops with glossy pearls? This may take you some time, but it really worth trying!

DIY Cute Flip-flops
---
The DIY braided flip flops are really wonderful for holidays!

Cute DIY Flip-flops with Balloons
---
It's really hard to imagine that even balloons can be so wonderful on a flip-flops! It is so simple for you to follow. Just buy some balloons in your favorite colors and tie them around your flip-flops! Great!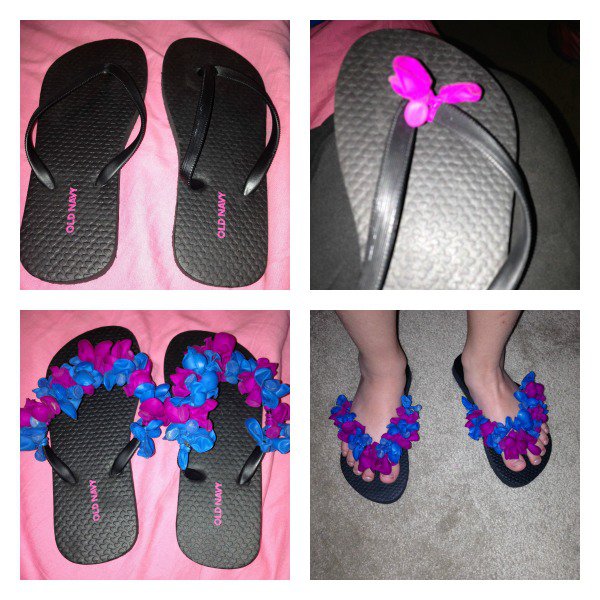 DIY Color Block Crochet Slippers
---
If you are good at such kind of handmade tings, why not try this crochet idea! Although the final look is quite simple, it's really hard to find another one in the market!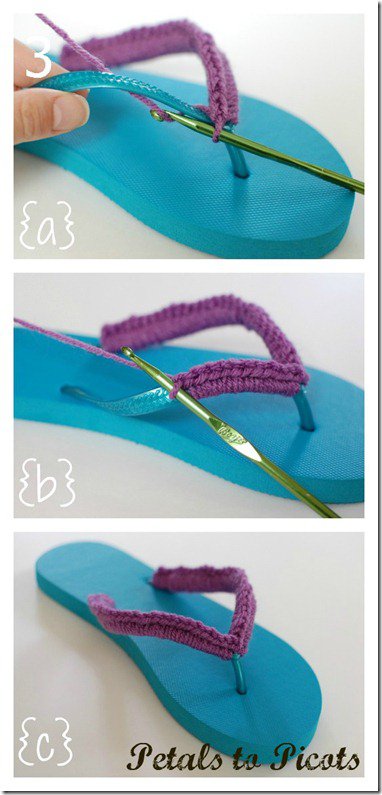 Romantic DIY Scarf Decorated Slippers
---
Your slippers become so romantic when decorated with the soft scarf! All women who love beautiful things should not miss this one!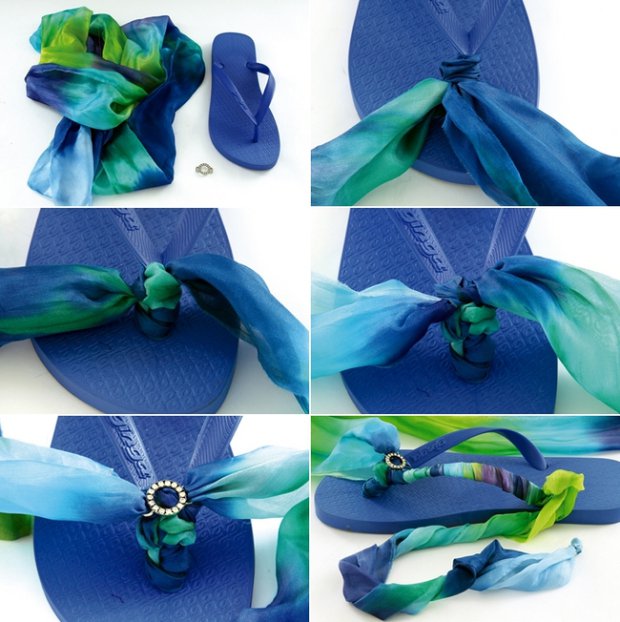 DIY Braided Fabric Slippers
---
Not satisfied with your black flip-flops? Just make use of the used fabric and make a pair of romantic braided fabric slippers for yourself!

Lovely DIY Fabric Embellished Slippers
---
Here is another way to make a DIY fabric flip-flop! It's beautiful and simple for all DIY beginners to try!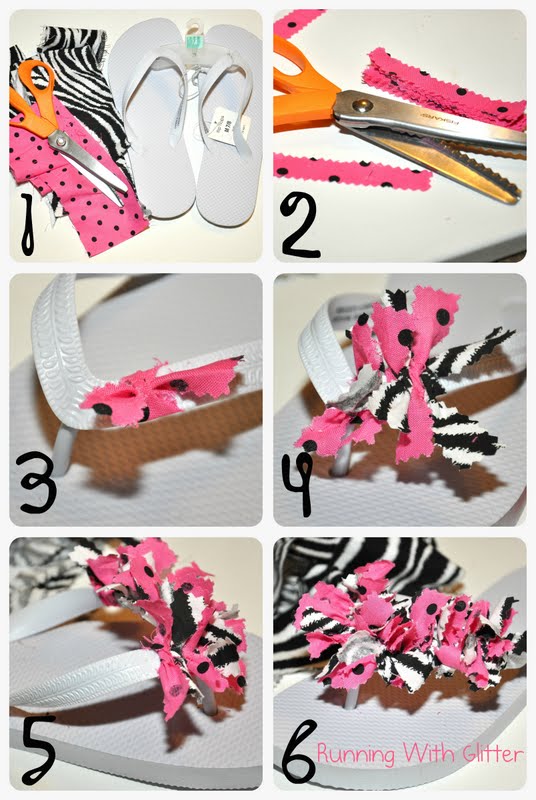 Pretty DIY Paillettes Embellished Flip-flops
---
Personally speaking, I like paillettes for no reason! If you want a pair of effortless chic flip-flops, just DIY this one with some ribbons and paillettes.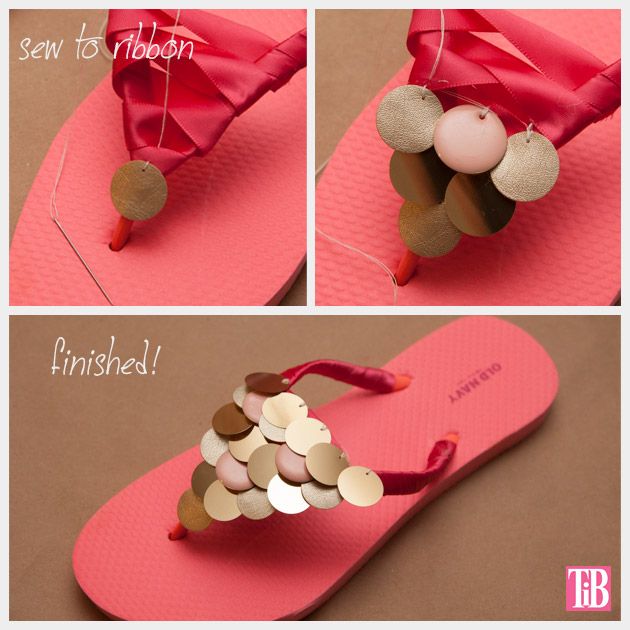 DIY Flip-flops Tutorial with Metallic Ring
---
Apart from the paillettes, adding an extra metallic ring to your basic flip-flops is also a nice idea!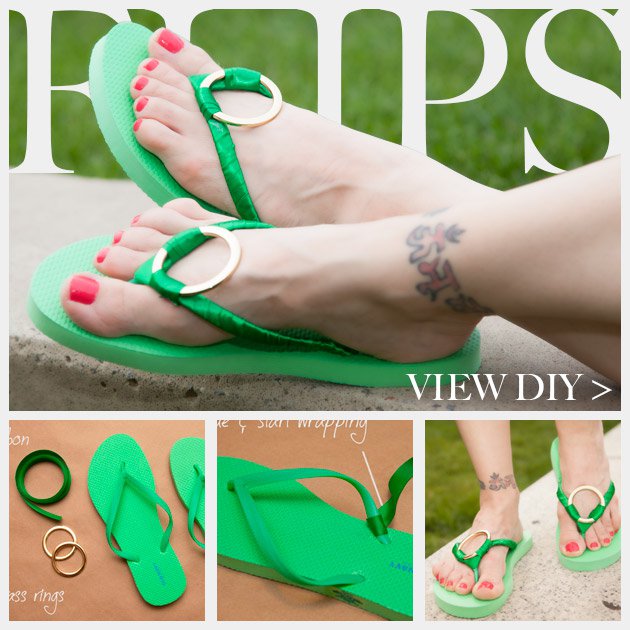 Simple Yet Chic DIY Shoes
---
Wow! Have you ever thought that an used Tee can be a great material to make a DIY T-strap-slipper? I have to say it's worth having a try!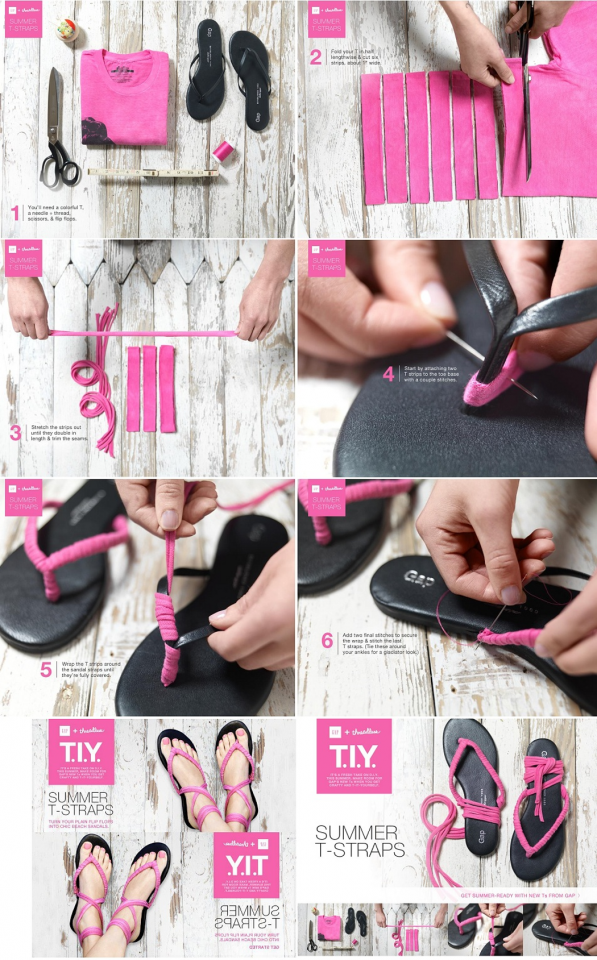 Smart DIY Button Embellished Slippers
---
If you have many buttons, don't throw them away. Because they are wonderful embellishments for your slippers. When you have time, just follow the steps and surprise your friends with what you've learned!

Stylish DIY Flip-flops
---
Buttons and beads make a pair of fashionable flip-flops for fashion lovers!

Smart Ways to DIY the Slippers
---
Maybe if you have such skills, you can have your own shoe shop! It's really fantastic! Just take your time and practice more!

DIY Embellished Rubber Slippers
---
These seemingly simple DIY slippers actually acquire you to be patient and careful! But when the work is done, you will love them, for they are indeed beautiful!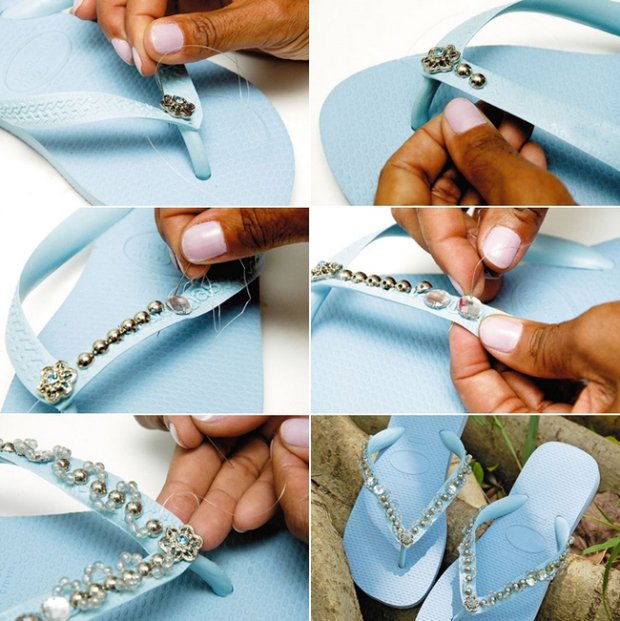 DIY Beads Embellished Flip-flops
---
The final picture shows us how exquisite the flip-flops are and also tells us it's not easy to get such pretty shoes! However, if you really like them, you will be glad to share your time! Am I right?

DIY 3D Floral Slippers
---
Laces, flowers and pink! So gorgeous! Are you interested in them? If you do, just follow the steps and have a try!

I'm sure you have found what you love, maybe more than one. You don't have to worry that you can't get them as beautiful as what is shown in the picture! Because practice makes perfect! If you really like one, just practice more and they will be the best present for yourself! Have a nice day!