If you like doing makeups, then you must know how troubling it is to organize the messy dressing table after you have done a stunning makeup with different kinds of cosmetics and makeup tools. I'm sure you must want to know some smart ideas to get everything in order. So, in today's post, we would like to share some wonderful DIY ideas with you so that you can make a great storage place to put all your makeups in.
I have seen some makeup storage ideas before, but when I see some of the pictures below, I have to say that they are really fantastic. Just stay here and find out what we have prepared for you. If you like them, just copy the idea and make one for yourself! Scroll down and enjoy!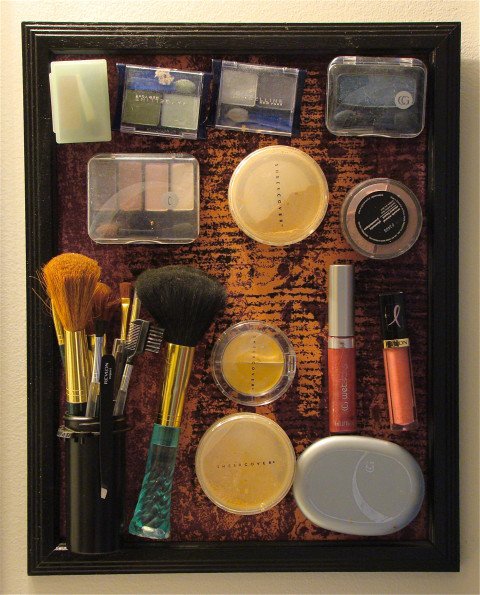 DIY Idea of the Makeup Board /via decorationchannel.com
For makeup addicts who like to buy cosmetics and who have a number of makeups, it may be a bit difficult to find a certain box of eye shadow or the eyebrow pencil that you need to use. So, what's the best idea for you to organize your makeups. Here is the answer: If you want to see all your cosmetics clearly and find the wanted one quickly, then you may experiment with the makeup board. Whatever you need to get, you can just pick it up from the board. The makeup board is indeed a great organizer for such a group of women!
A makeup beauty won't allow the board which is the holder of her precious makeups to be too ugly. So, you can DIY the board and make it more suitable for your fashion style. A classic black and golden board will make your board more qualified, a fresh floral board will tell others that the owner is a sweet girl. You can also draw some geometrical lines or patterns on the board if you can draw well! Just use your imagine to create a Makeup board of your own!
DIY Make-up Board/via decorationchannel.com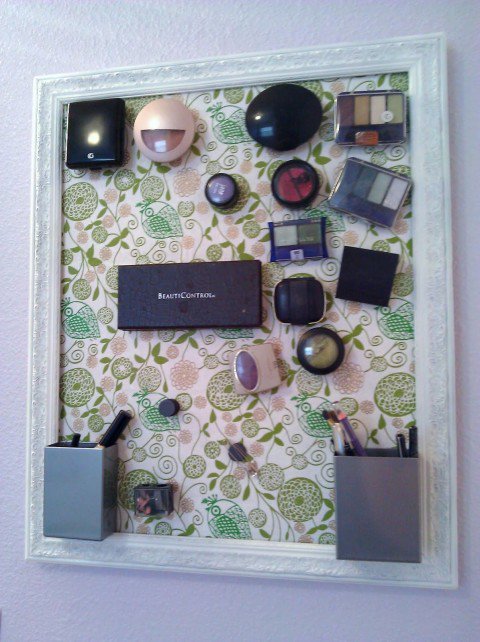 Chic DIY Metal Makeup Board/via forums.penny-arcade.com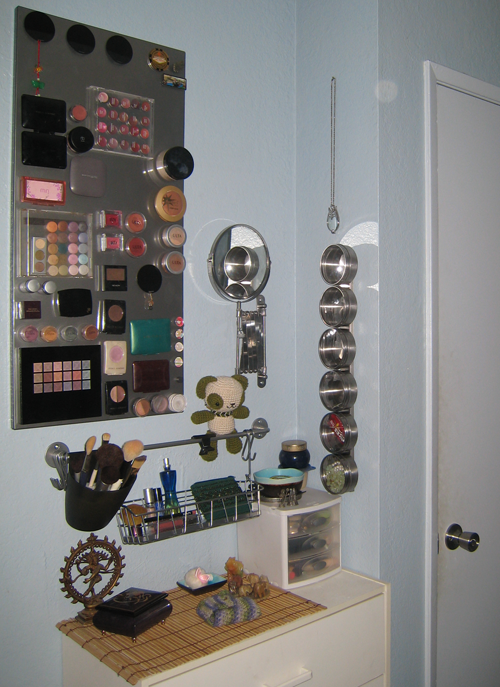 DIY Blue Frame Board /via www.tipjunkie.com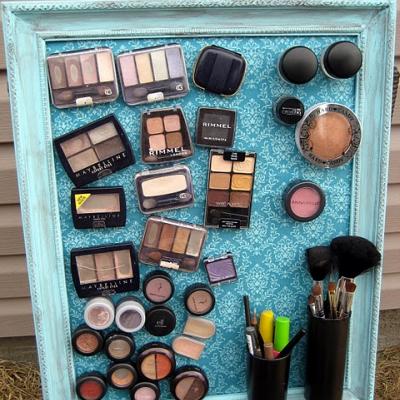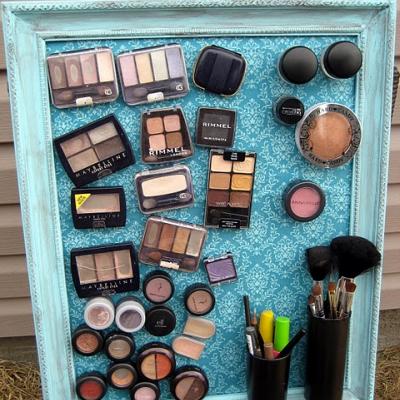 Pretty DIY Makeup Organizer/via samanthafranz.buzznet.com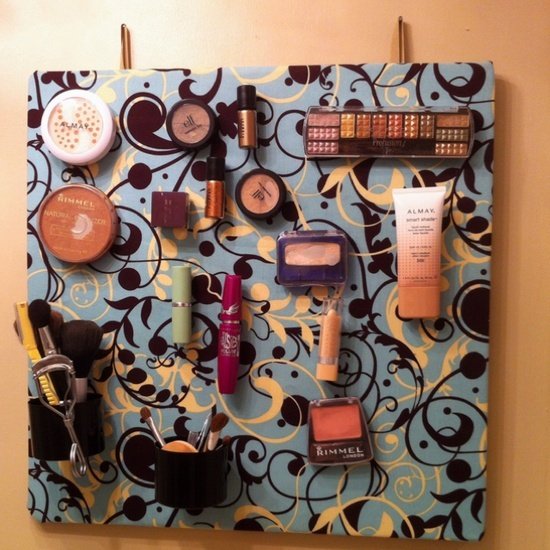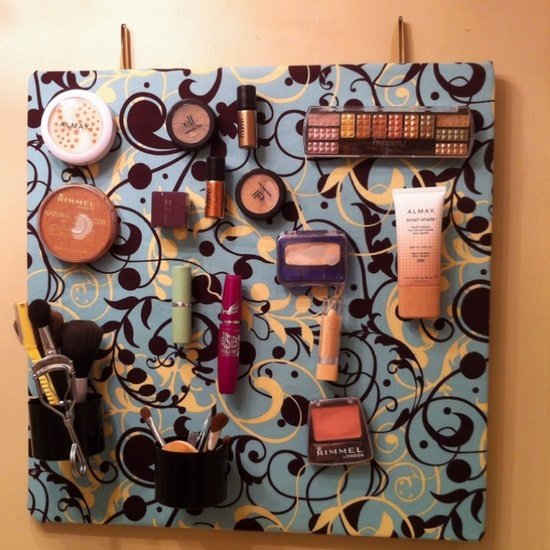 DIY Box for Makeups/via onceuponherdream.blogspot.ie
This is a simple way to storage the makeup which doesn't require large space. So you can put it anywhere from one room to another!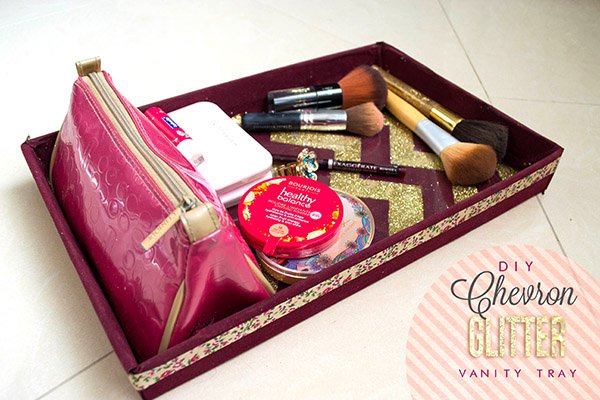 DIY Makeup Organizer/via dvagoda.com
They are really well-organized!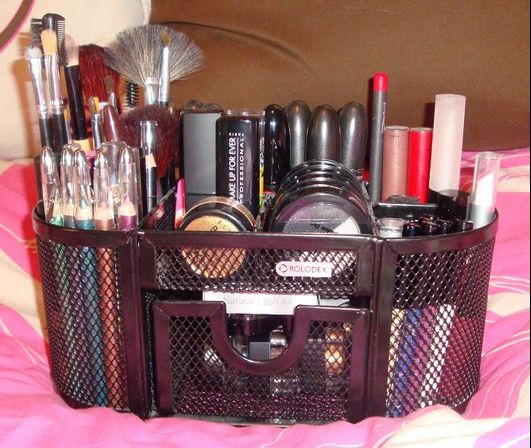 Fashionable Pearl Embellished Makeup Organizer/via www.divalocks10.com
Use separate basket or box to hold makeups of different usages. Then decorate them in the same outfit! So cute!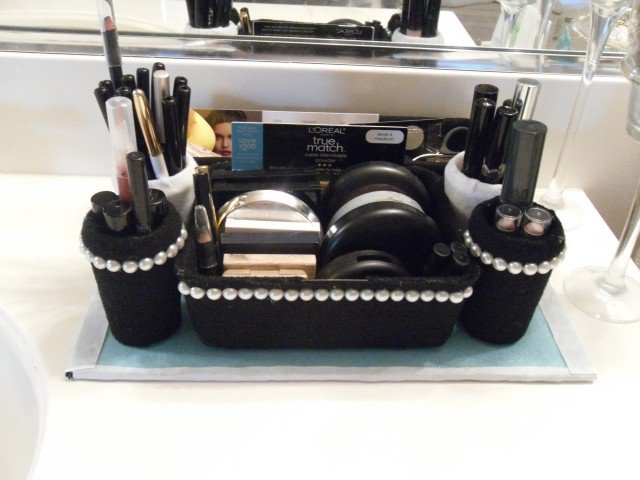 DIY Idea to Organize Cosmetics/via www.bubblegarm.co.uk
If you don't like to leave your makeups outside, then just make a  pretty closet to put all your lipsticks, foundations and eye shadows in.
Great Idea to Save Your Brushes/via loveleighbeauty.com
Apart from the cosmetics, the makeup brushes also take up a lot of space of your makeup bags. So we really need to find a better way to take them in. The following pictures show you awesome DIY ideas to organize your brushes.  I will try them. Will you?
Beautiful Makeup Brush Organizers/via macmakeup.1pages.com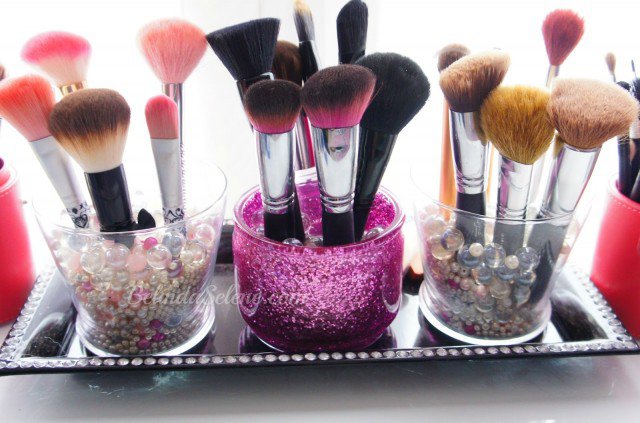 Cute DIY Idea to Organize Brushes/via likegems.wordpress.com
DIY Embellished Box for Brushes/via likegems.wordpress.com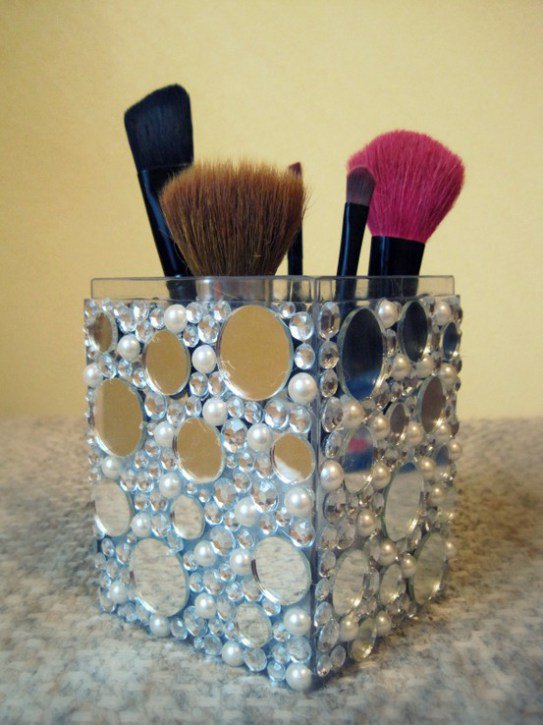 DIY Brush Organizer /via irinascutebox.blogspot.ro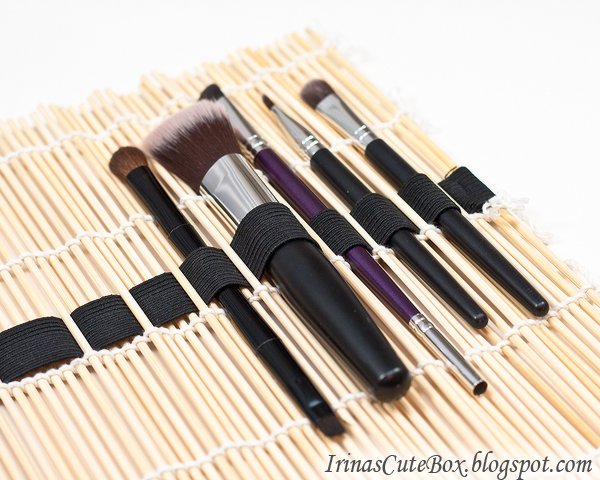 DIY Storage Idea for Brushes/via www.beautynewbie.com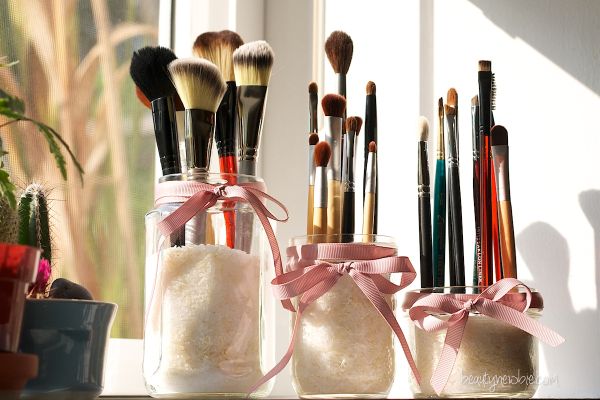 DIY Makeup-Brush Holder/via hellonatural.co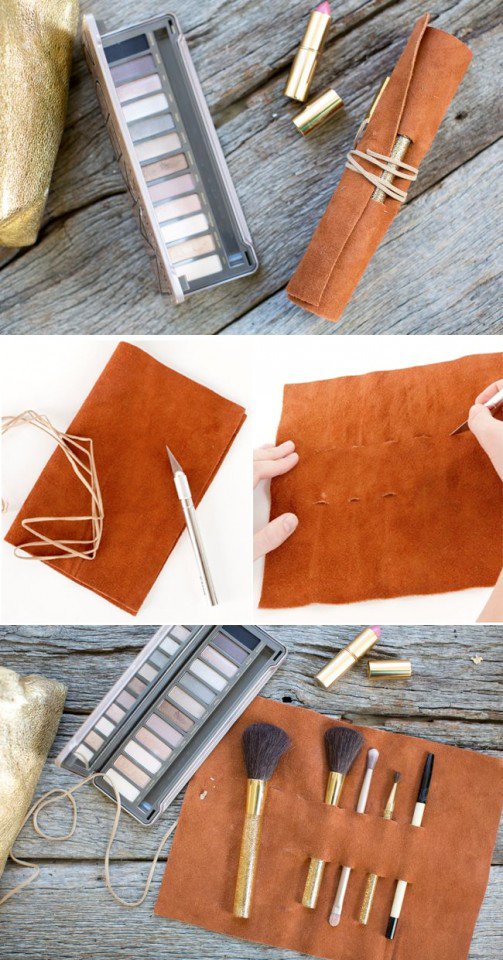 Lovely DIY Idea/via mikellascloset.files.wordpress.com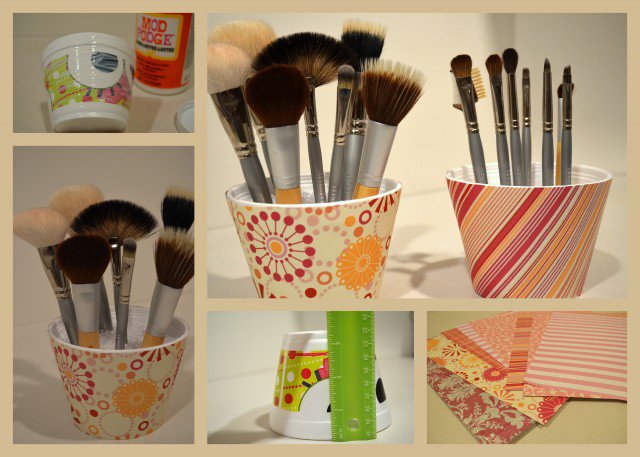 DIY Brush Roll-Up/via geauxgirlie.wordpress.com