The popularity of side-braid hairstyles is just going from strength-to-strength! And that's no surprise as the young hair-designers are constantly coming up with new and imaginative twists on the look!
New braiding styles
Last year's side-braid hairstyles were messy and very loosely plaited, for a sort of country-maid look. However, this year messy is 'out' and the new plaited styles are completely fresh and different.
Holiday Hairstyles Ideas: Barefoot Blonde Braid /Via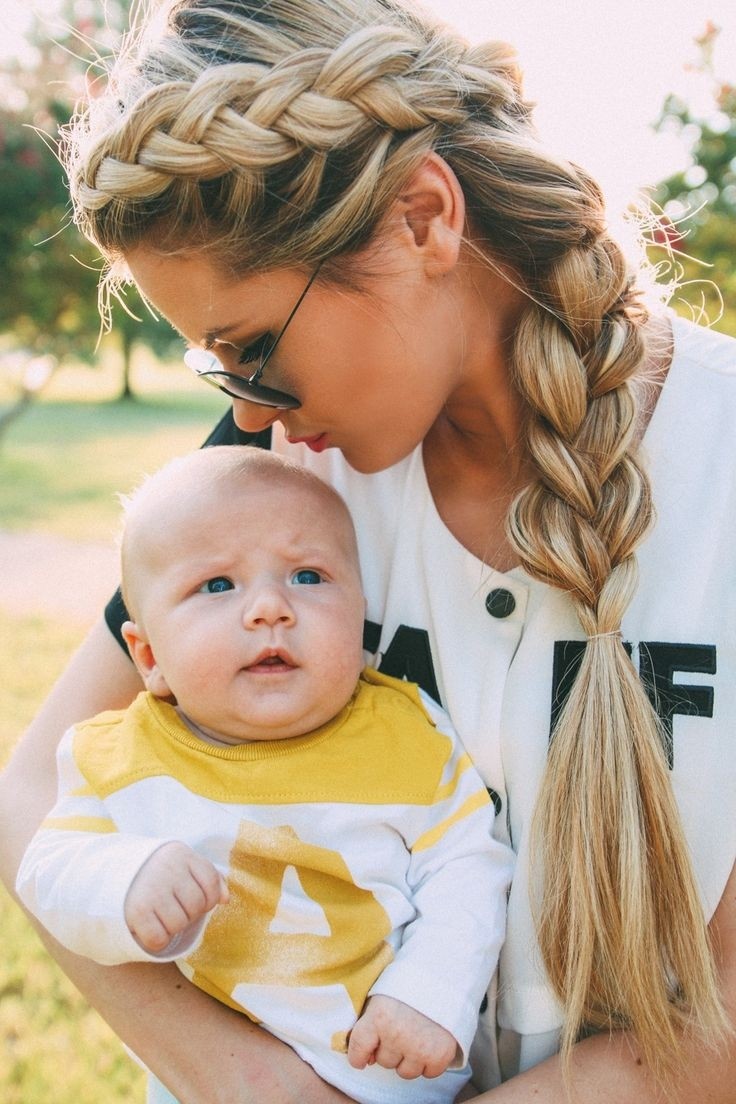 Wide side-braids
One of the most original new braiding styles is the flat, wide braid, which is easy to achieve once you've seen the photos in our latest side-braid hairstyles Inspiration Gallery below. The plaiting is medium-loose and then pulled out gently at the sides to make the weaving look flatter and wider.
The look is still casual and relaxed for a look that's great for Boho everyday styling and can be made intricate and amazing in aninside-out braid, for evening wear.
2015 Braid hairstyles for Women: French Fishtail Braid /Via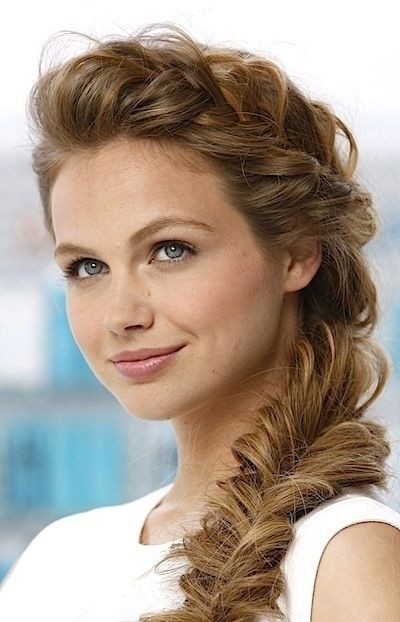 Layered side-braid hairstyles
As layers are a major trend for long hair this year, they have been incorporated into the latest braiding designs in a totally hot new look. You can wear a low side-braid style with layered waves around the head in a super casual look that's also very face-flattering.
And that's not all, as you braid your layered hair, the ends of the layers will peep out from the plait. These can be left edgy and spiky for a punky look or curled to produce a completely new type of side braid hairstyle that has never been seen before – ever!
Add volume to your side-braid hairstyles
If you have long fine hair, there are lots of different ways to achieve a trendy side-braid these days. You can weave-in any human-hair extensions for a thicker braid and it doesn't have to match your natural hair colour perfectly, either!
Messy, Side Braid Hairstyles /Via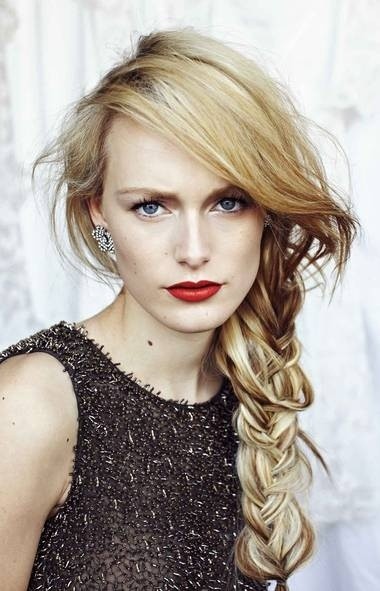 Highlighting patterns
Highlights and different coloured extensions adding streaks of copper, gold or rose-gold produce some fabulous patterns in your plait creating a very eye-catching look. I've seen some wonderful rainbow-colour highlights in side plaits from sea-green, indigo and purple on dark hair, to lavender and faded pink on fair hair!
Hair accessories
Another way to add volume is just to plait in a silk scarf to your side-braid, adding a totally trendy touch of Boho fashion style to your image! Flower hair accessories are also hot this year, so you can add a touch of pretty colour to your braid.
Quick updo
And for the world's fastest updo, try pinning your side-braid vertically at the side of your head for effortless elegance in two minutes!
So if you're ready to see these exciting new styles, just cast your eyes over our amazing, up-to-the-minute Inspiration Gallery of the hottest side braid hairstyles this season!
Side Braid Hairstyle for Long Hair: Summer Hairstyles Ideas /Via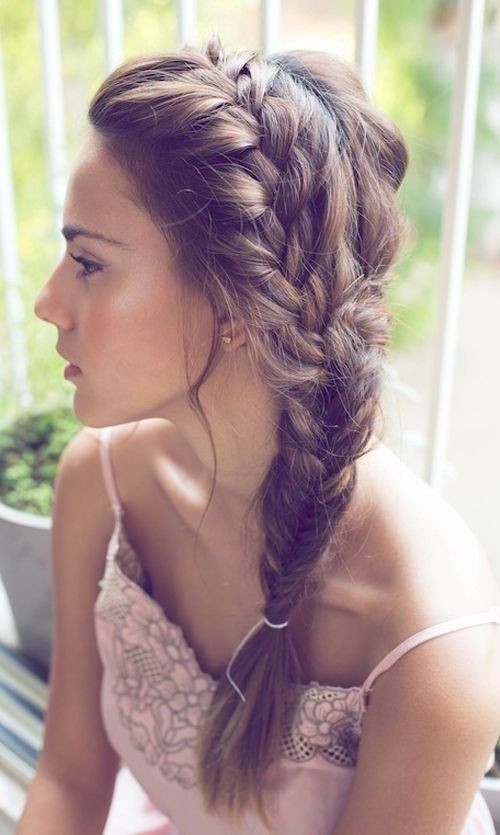 Dutch Mermaid Side Braid for Straight Long Hair: Fancy, Side Braided Hairstyle /Via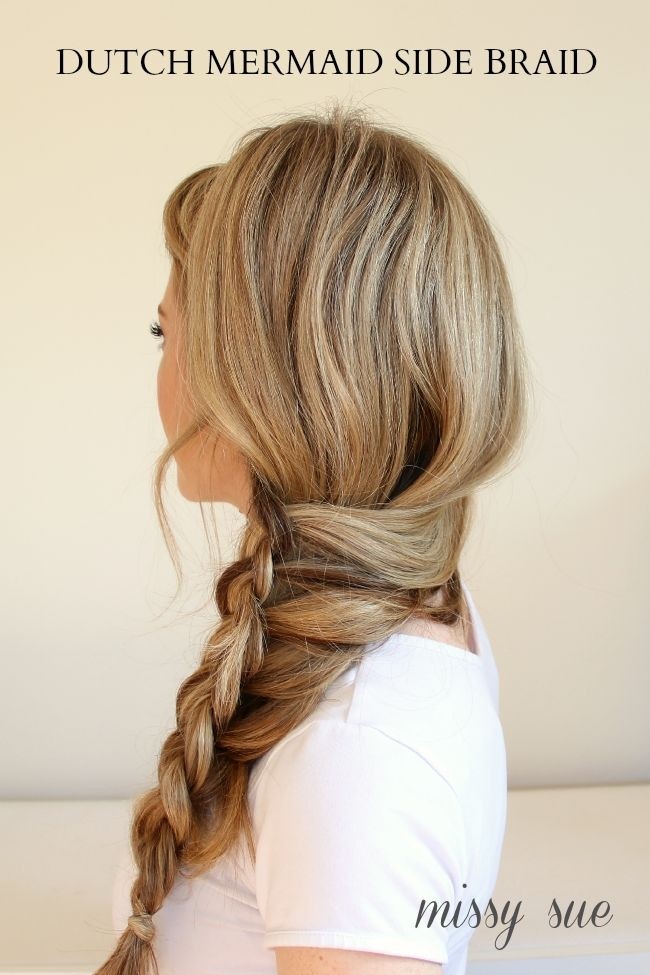 Cute, Easy Side Braid Hairstyles /Via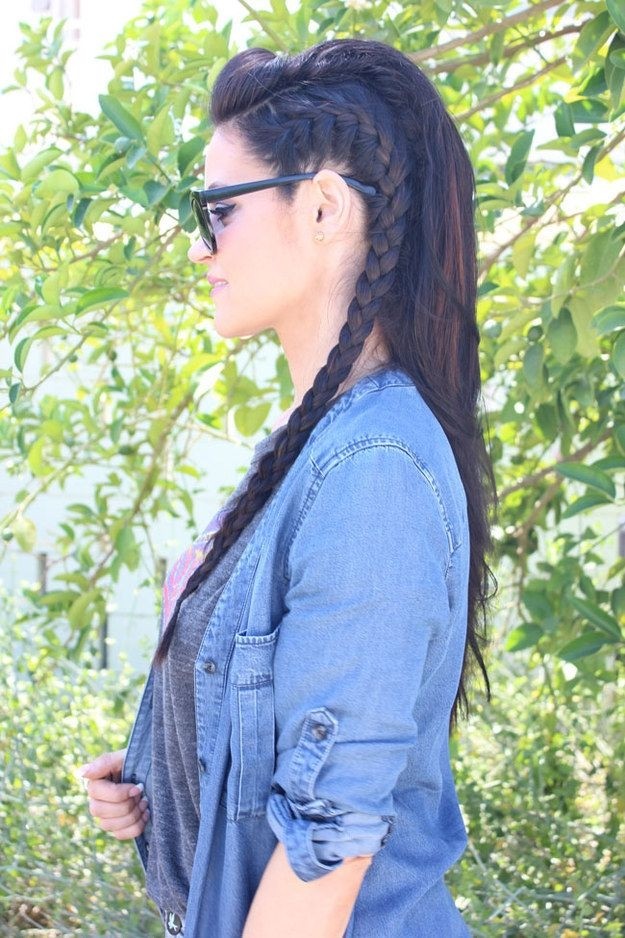 Side Fishtail Braid: Chic Braided Hairstyle for 2015 /Via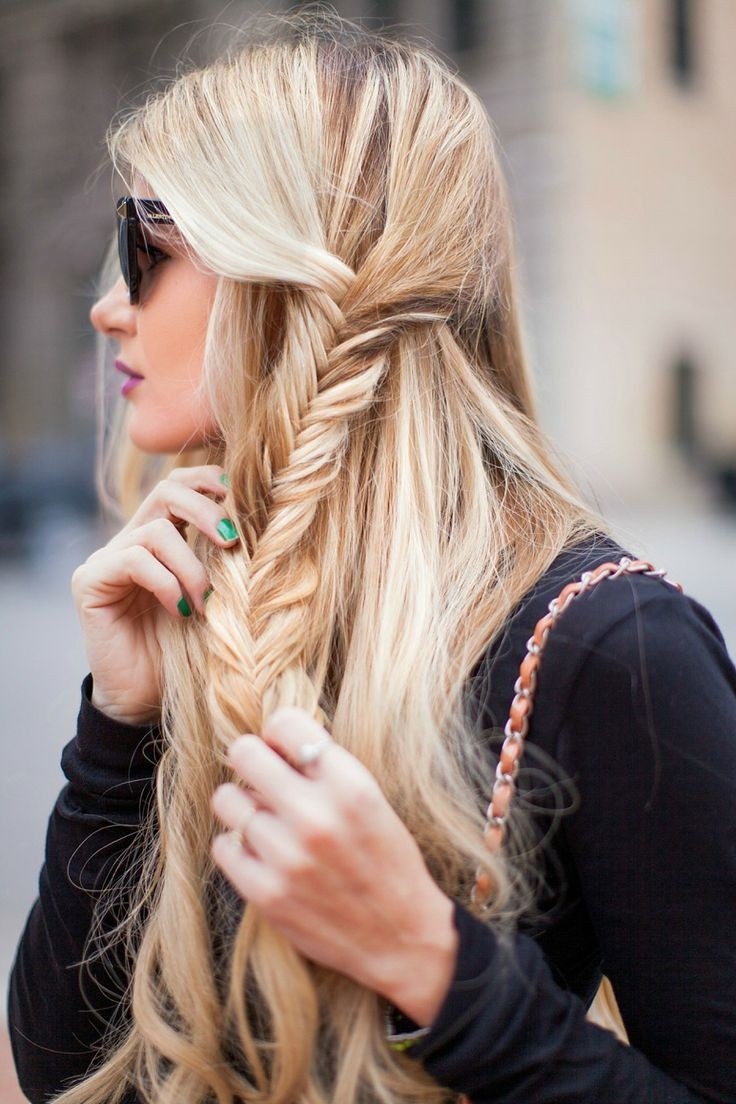 Messy Braided Hairstyles for Fall and Winter /Via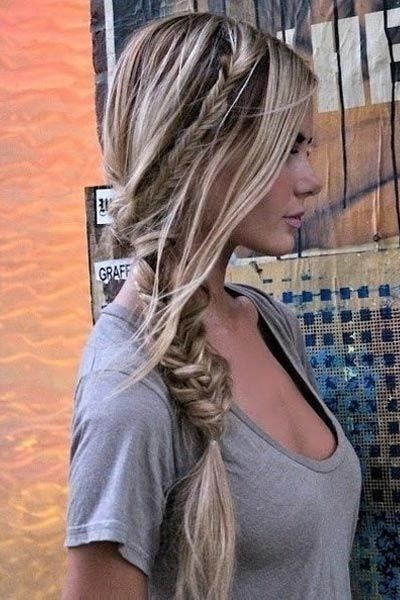 Bohemian Side Braid Hair Style Tutorial: Summer Hairstyles for Long Hair /Via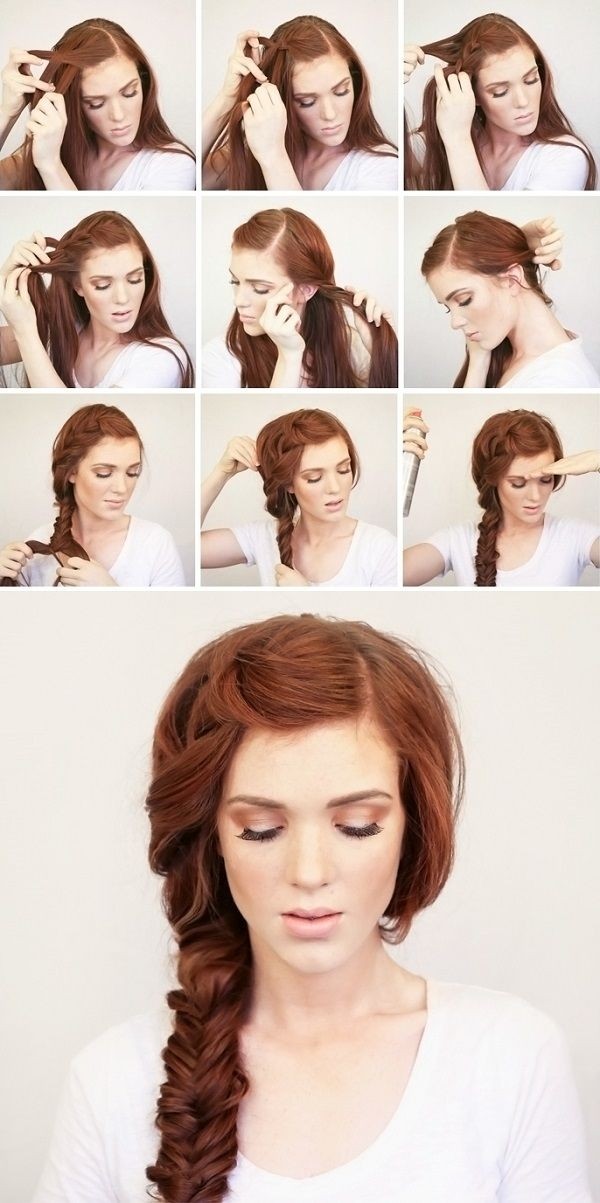 Wrap Around French Side Braid Hairstyle Tutorial /Via

Simple Braid Hairstyle for Straight Long Hair /Via
Women Long Hairstyles 2015: Easy Braid /Via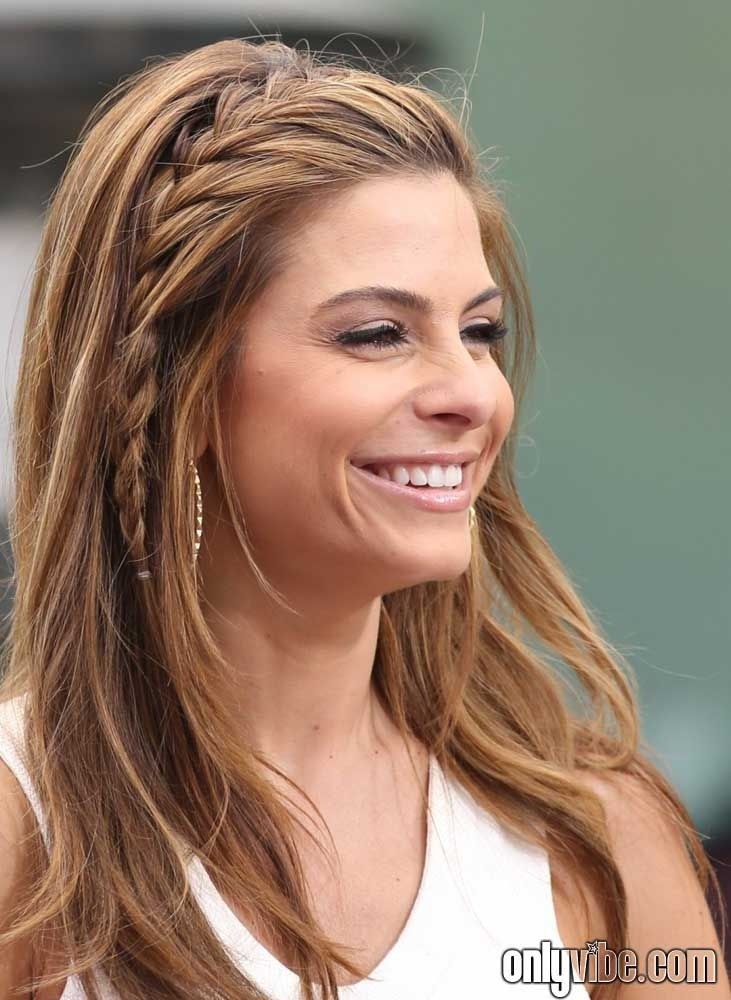 Sarah Hyland Long Hairstyle: Fishtail Braid /Pinterest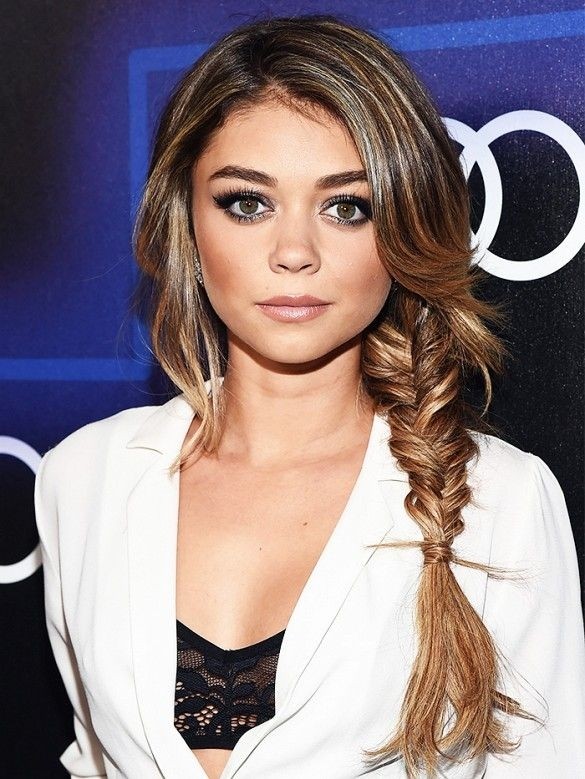 Braided Hairstyles 2015: Everyday Hairstyle for Women /Via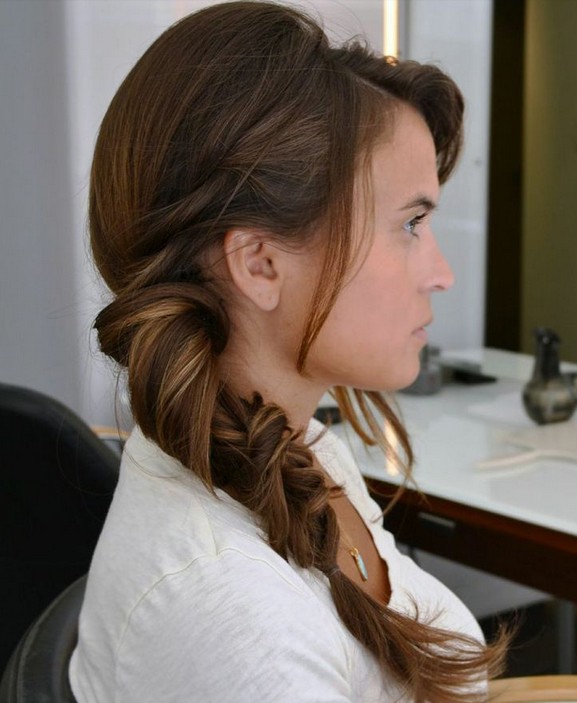 Long Hairstyles Designs 2015: Braid Hair Tutorial for Summer /Via

Pretty Side Braided Hairstyles 2015 /Tumblr