If there's one hairstyle it's incredibly handy to nail, it's the messy bun. Cool, casual and effortless in appearance, a messy bun style looks simply incredible. It's the perfect style to wear for a casual day, but also transforms itself into a wonderful evening style. There are a number of ways to work a messy bun into your hairstyle with ease, and we've gathered 10 of them in this handy blog post. Regardless of your hair colour or style, we're hoping you can find a style of messy bun to suit you to perfection.
Low Braided Bun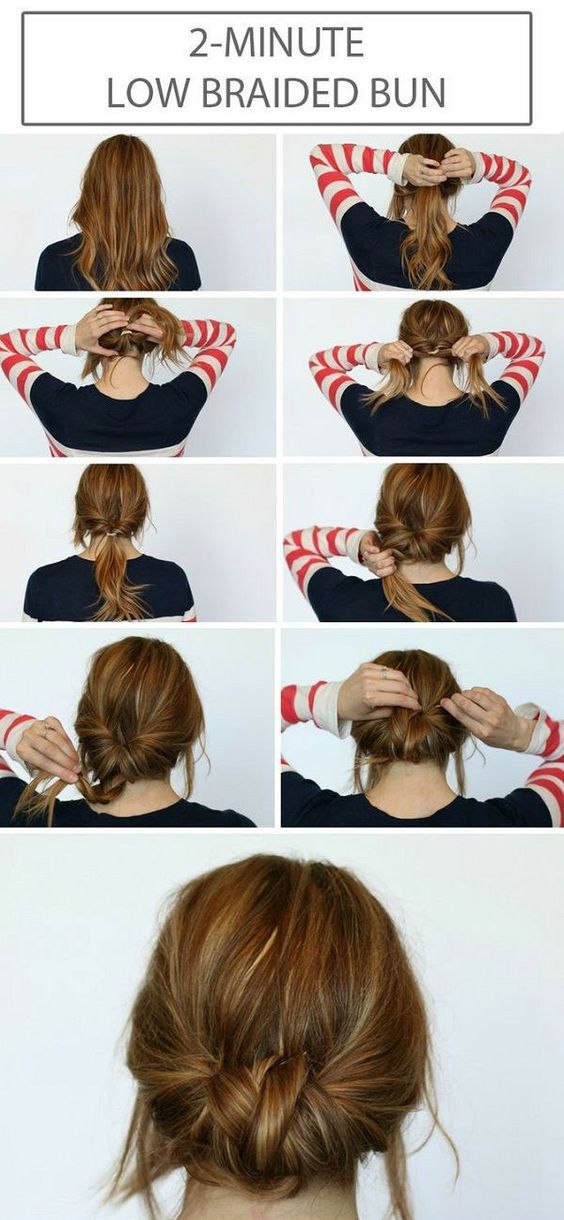 Incredibly stylish and oh so easy to recreate, this low braided bun is absolutely to die for. Start by creating a low ponytail, and pull it up and through the ponytail to create a cool knotted effect. Pull the hair, and keep repeating, twisting and pulling the ponytail through the gap to create this wonderful knotted style. Pin the ends and you're ready to go.
Twisted Messy Bun with Hair Accessory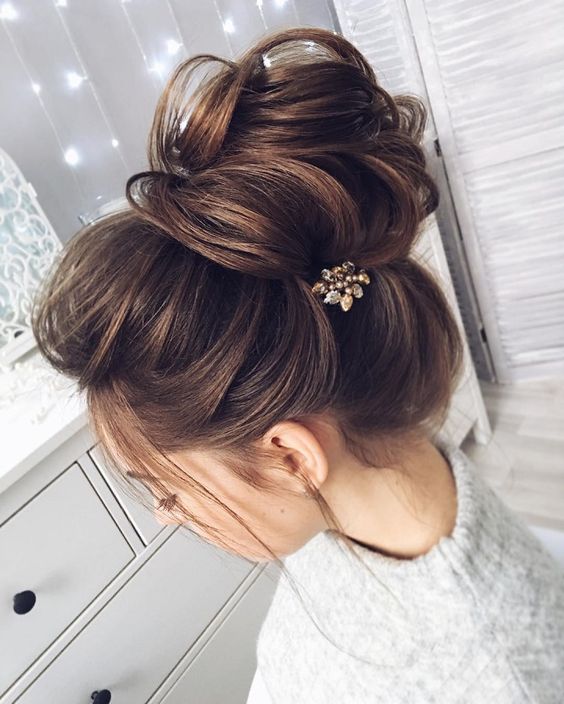 Hair accessories can well and truly transform your messy bun style, which is why we simply had to include this style into this gorgeous gallery. Start by sweeping your hair up into a high ponytail. Take the ends of the hair and twist, pinning into a dramatic and elaborate bun. Add a sparkling hair accessory to keep the ends in place.
Centre Parting with Low Bun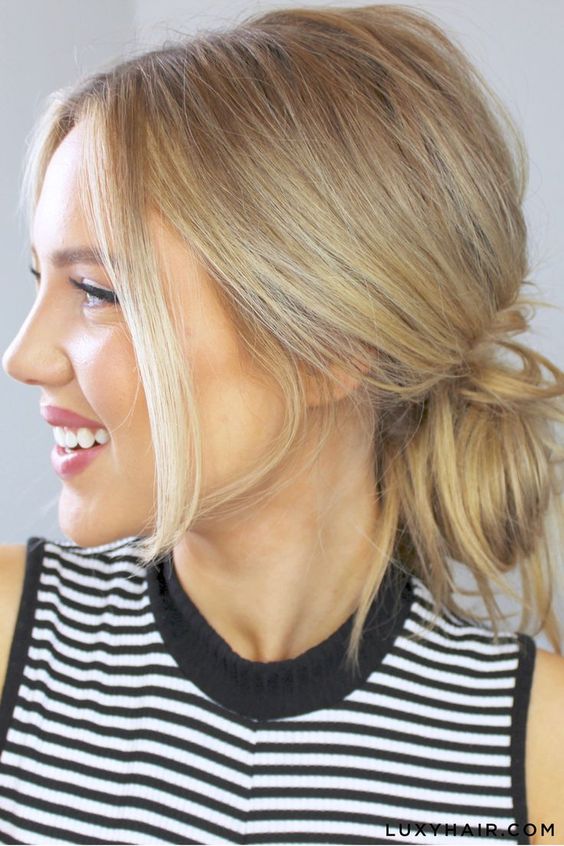 Chic, sophisticated and stylish are the first three words which spring to mind when we instantly see this gorgeous look. Part your hair in the centre and leave two strands of hair, one on either side of the face. Gather the rest of the hair into a low ponytail which sits at the nape of the neck. Pull the ends of the hair into a bun for a simple yet fashionable end result.
Sweeping Copper Messy Bun

In our opinion, the messier the better. A wonderful messy bun is the perfect casual style which we cannot get enough of. We particularly adore this gorgeous copper messy style. Sweep your hair up into a high ponytail and use your fingers to tousle the hair as you twist it around into a bun style. Leave loose strands to frame the front of the face.
Curly Messy High Bun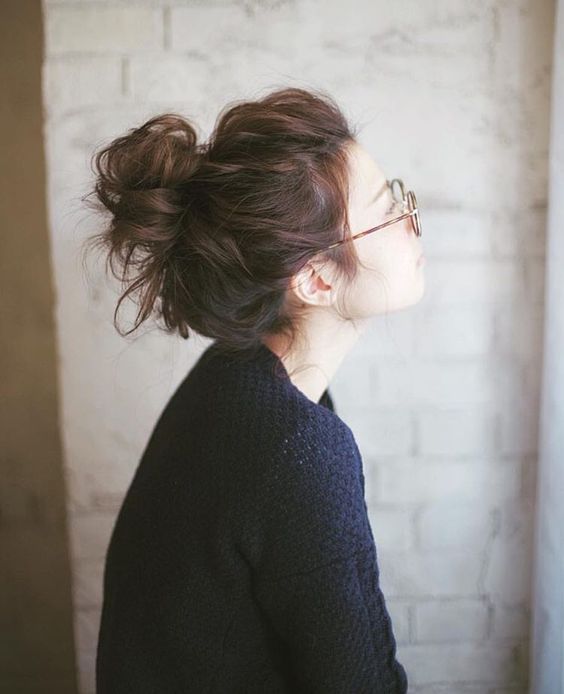 Curly hair looks oh so incredibly cute when swept up into a high bun. This is as pictured above – proof is in the pudding. Start by working lots of gorgeous curls throughout your hair from top to bottom. Loosely sweep it back from the front of your face and loosely gathering it into a high bun at the back of the head. Leave any loose strands to fall.
Messy Blonde Bob with Loose Fringe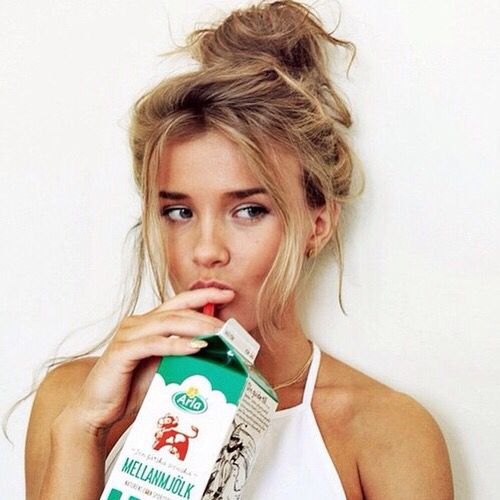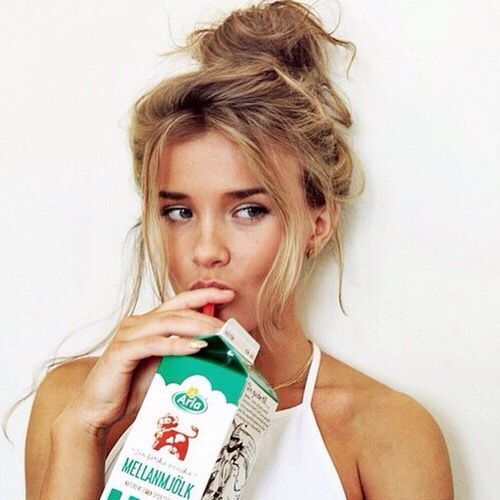 Smart or casual occasions could merit from a messy bun. There's something so effortlessly stylish about this traditionally casual style that it really looks wonderful in a more formal setting. Steal this look by leaving chunky strands of hair to fall around your face. Gather the rest of your hair and loosely pile into a messy bun.
Silver Messy Bun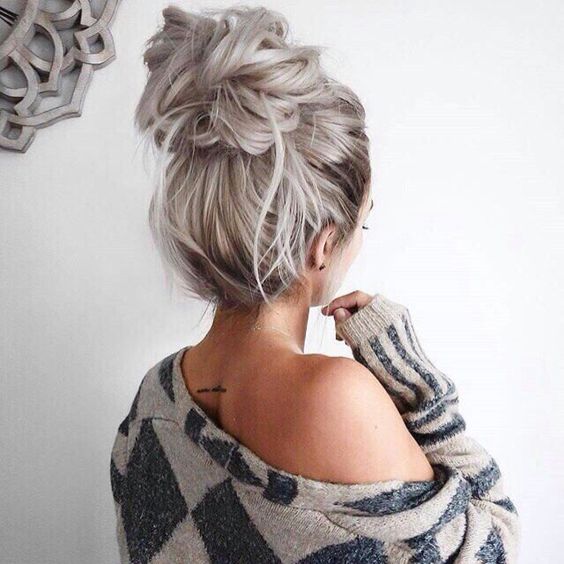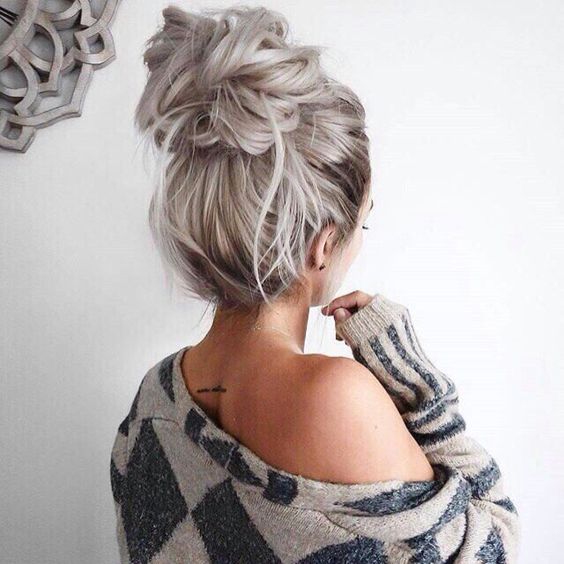 Silver hair is such a glorious trend which has grown exponentially in style. Oh so gorgeous, adding a metallic hue into your locks is worth showing off. Our favourite way to do so is by working a messy bun into your shiny hair. Be as rough as you like when working your locks into a bun – leaving these loose strands to fall to perfection and show the glistening colour.
High Bun with Loose Strands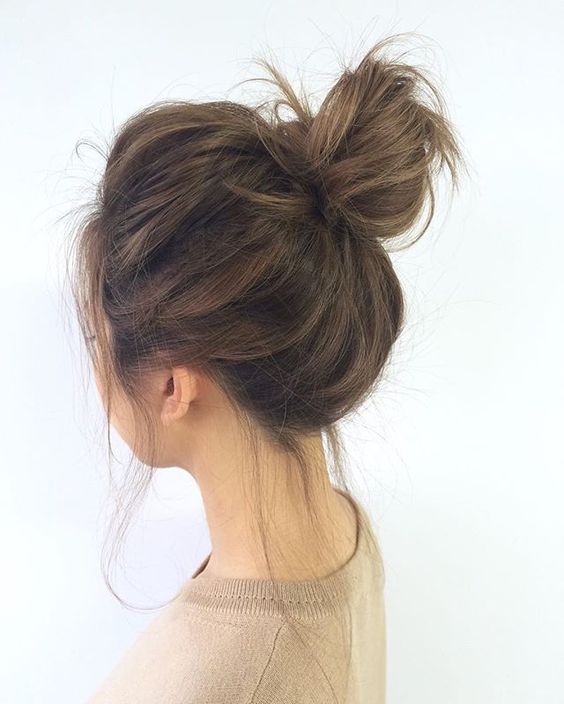 Leaving loose and wispy strands to fall around the bottom of the neck is a way of truly softening your messy bun style. Adding lots of pretty strands creates a gentle and gorgeous look which we just cannot get enough of. Pull the rest of your hair up into a ponytail and twist the hair around to create this amazing bun look.
Knotted Messy Bun

Working a knot into your super cool high bun is the perfect way to create an incredibly cool style from something traditionally casual. Start by sweeping your hair up high into a ponytail. Gathering your ponytail, create a cool knotted look around the ponytail and fasten the ends of the hair. Pull a few strands to loosely fall around the face to finish.
Twisted Copper Messy Bun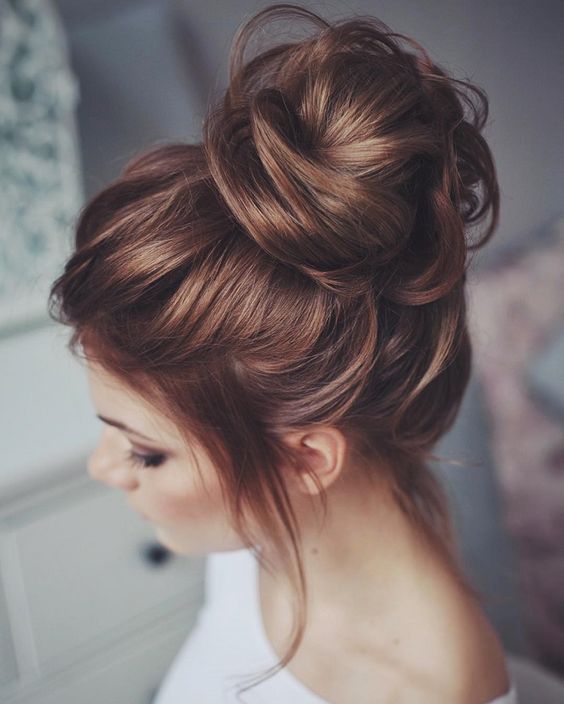 Copper is the most gorgeous colour for hair – which is why we think you should show it off with this incredible messy bun style. Leave two chunky strands of hair to fall in front of your ears on either side. Then, smoothly drag the rest of the hair up into a gorgeous high bun. Twist the ponytail to create a wonderful twisted end result.
Which of these messy bun hairstyles is your favourite? Don't forget to tell us which one of these amazing hairstyles you'd love to incorporate into your day to day look.