As the weather gets warmer it is undeniable that we're approaching wedding season. Summer weddings mean that not only do you get an opportunity to dress beautifully for a special occasion, but you get to work summer fashion in to these events too. Summer weddings are beautiful occasions, and as such require beautiful outfits. We've gathered some of our favourite wedding guest outfits in this incredible blog post for your inspiration. If you follow these style tips you'll be the most stylish guest at the wedding! Don't forget to let us know which of these looks is your favourite in the comments below.
White Bardot Floral Dress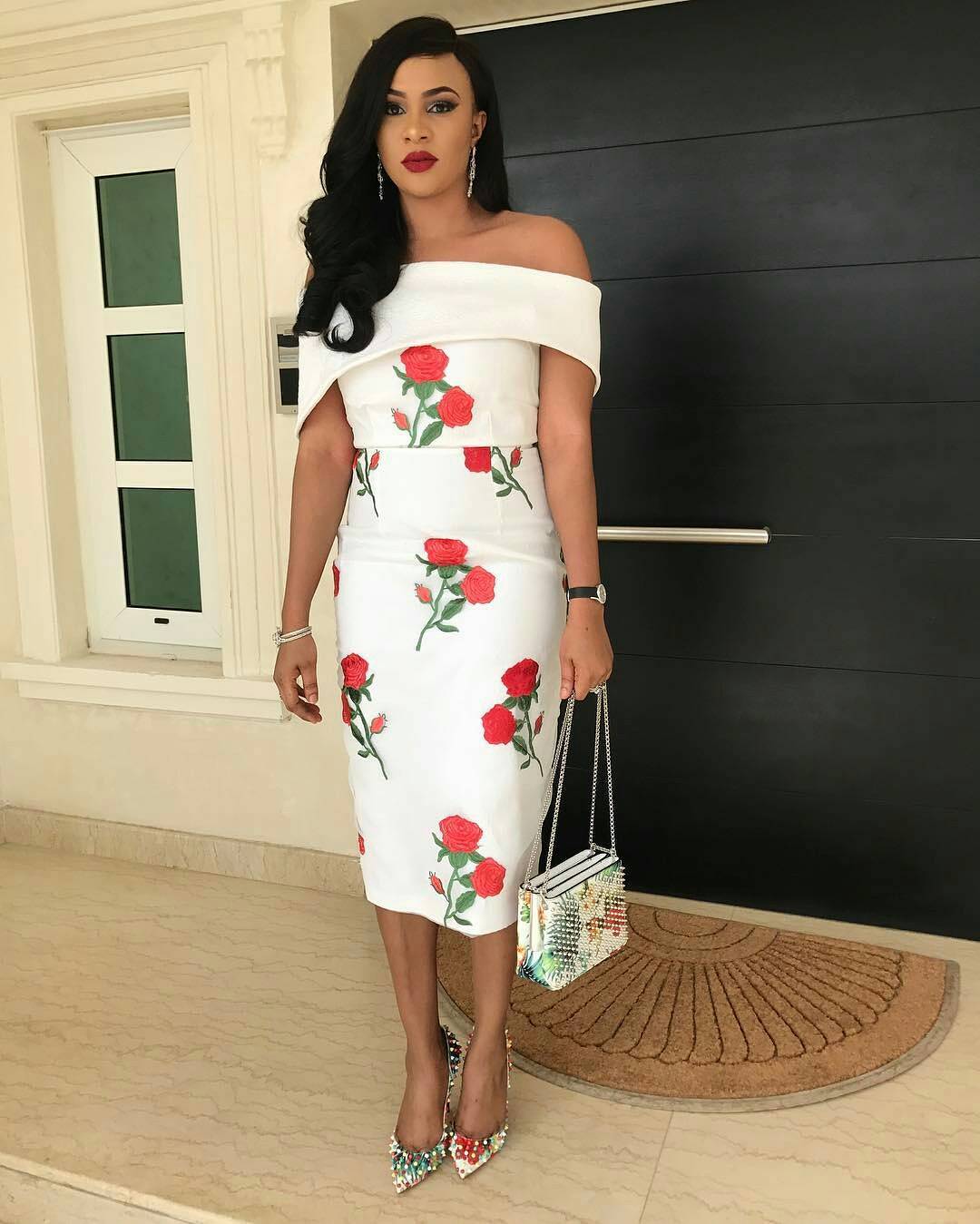 Bardot necks are incredibly fashionable lately, which is why this stunning dress simply had to make our collection. This incredible white dress is embroidered with red roses, creating an incredible contrast to the white of this dress. The dress is fitted to hug your figure perfectly, with a thick and dramatic bardot style neck as the stand-out feature. finish with stunning earrings and a matching bag and high heels, preferably in white or red.
Asymmetrical Terracotta Dress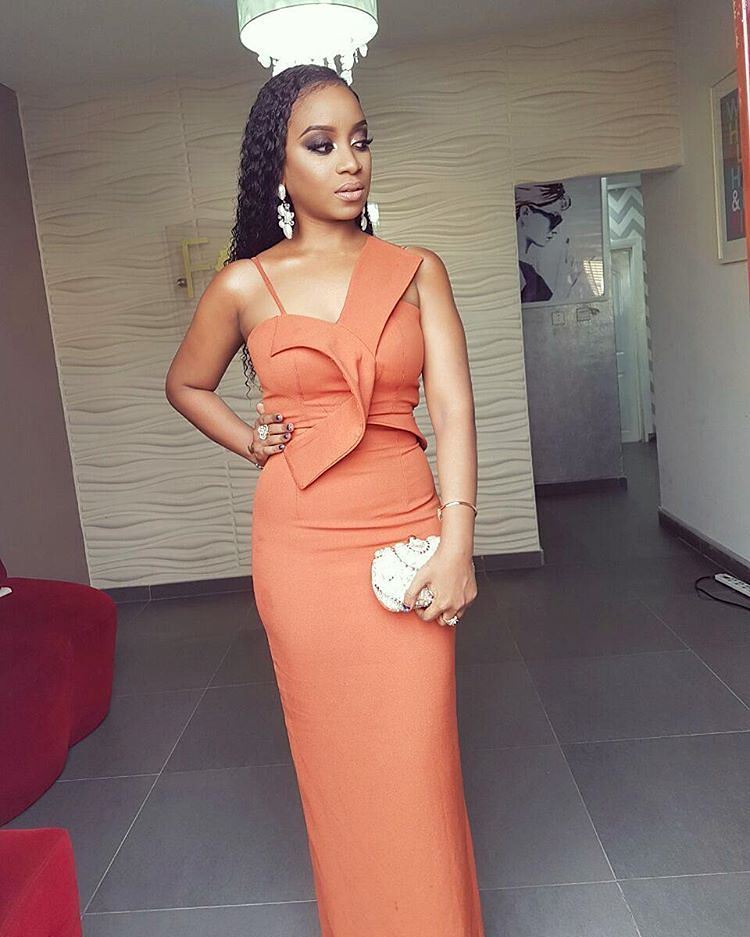 Asymmetrical sleeves are a striking addition to this beautiful terracotta dress. This maxi dress is fitted, with a stunning swirl detail around the chest area. One of the straps is chunky and works back across the shoulder, and the other is a thin spaghetti strap. This colour looks particularly beautiful on dark skin. Wear with nude lips, statement earrings and a pretty white clutch to show off the stunning dress.
Pink Dress with Flared Sleeves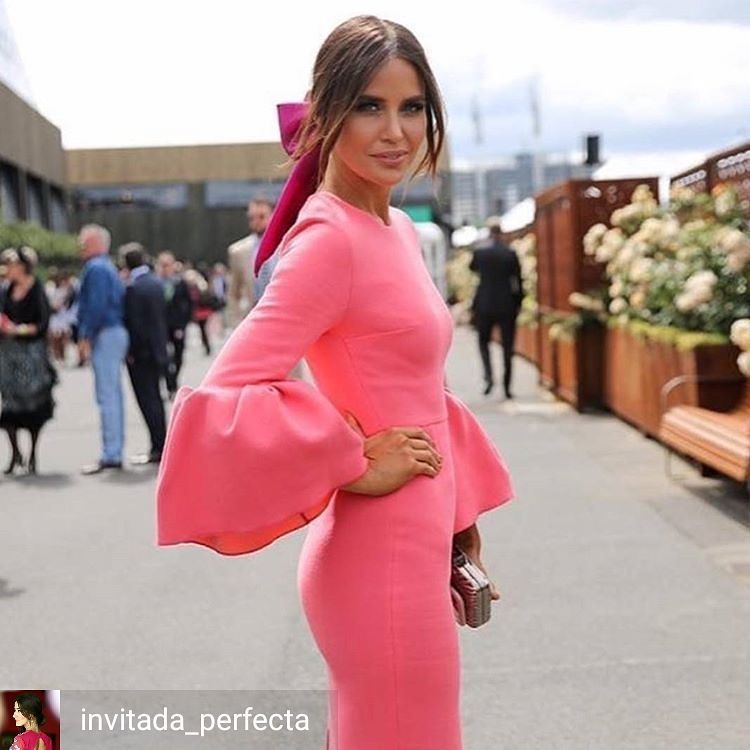 Flare sleeves or bell sleeves are so on trend right now, offering a super chic addition to any address. This gorgeous pink dress has stolen our hearts, and would look incredible at a wedding! This remarkable pink dress is fitted and figure-hugging, which falls around the knee length. The sleeves graduate towards a dramatic flare. Wear your hair up and finish with a metallic silver clutch bag and matching heels.
White and Blue Fitted Dress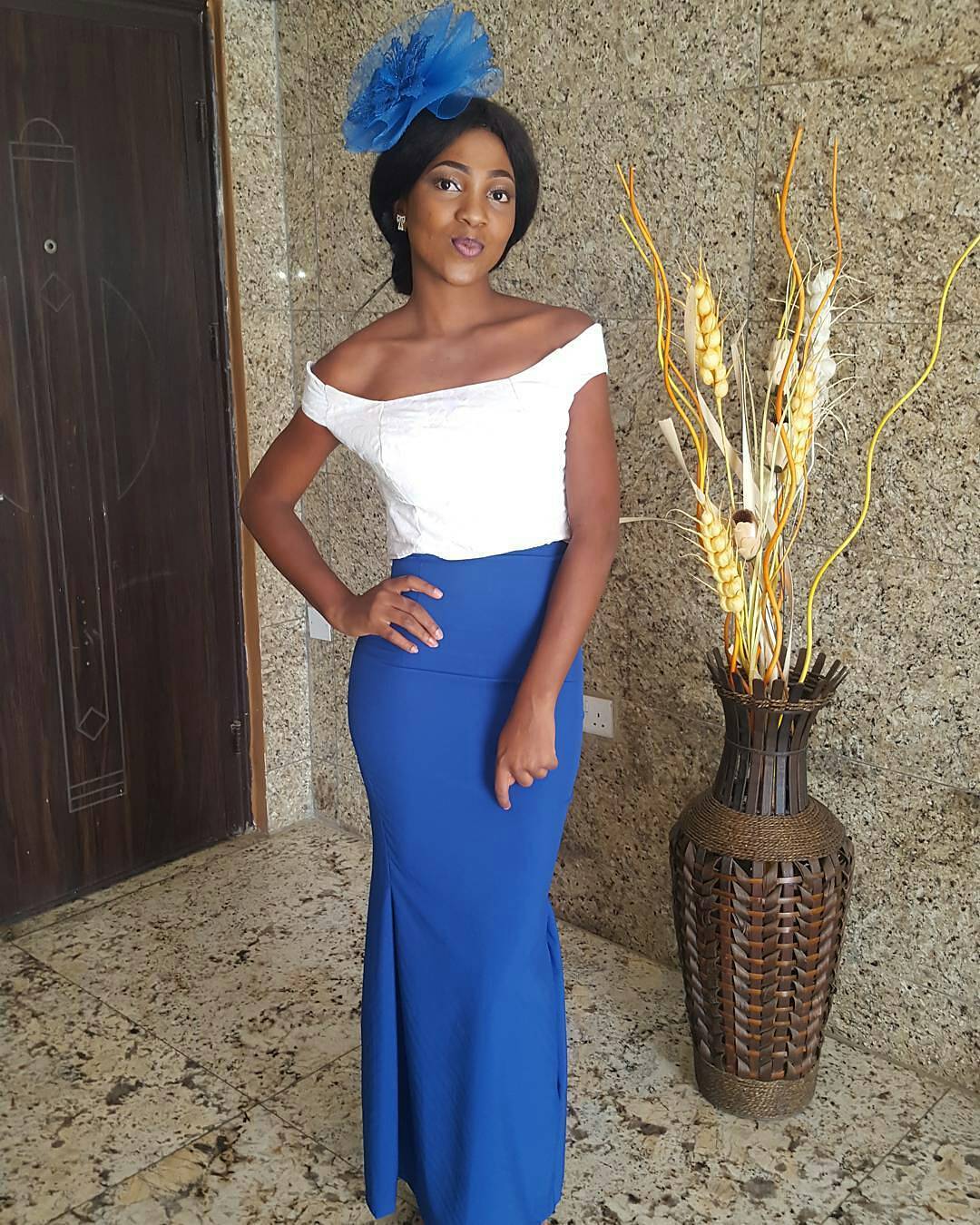 Two-tone dresses are incredibly flattering, truly accentuate your figure and can create a super chic outfit for a wedding. Opting for a light colour on top and dark on the bottom really shows off your curves, just like this stunning white and blue bardot neck dress! Finish with a matching fascinator and neutral and subtle accessories. This will ensure your outfit is the focal point of the finished look.
Statement Pencil Skirt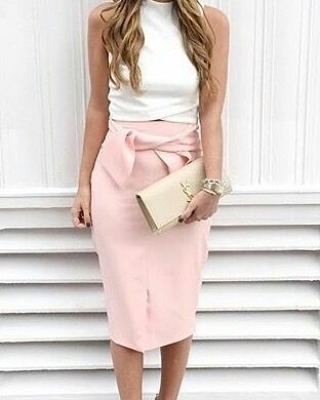 This outfit ticks so many boxes we're not quite sure where to start! Statement pencil skirts are flattering and glamorous. You can also team them with a variety of different tops to have a totally versatile look time and time again. Choose a stunning pastel pink pencil skirt with a pretty statement detail at the front. Team with a fitted white high neck shirt. Finish with nude accessories.
Pale Pink Jumpsuit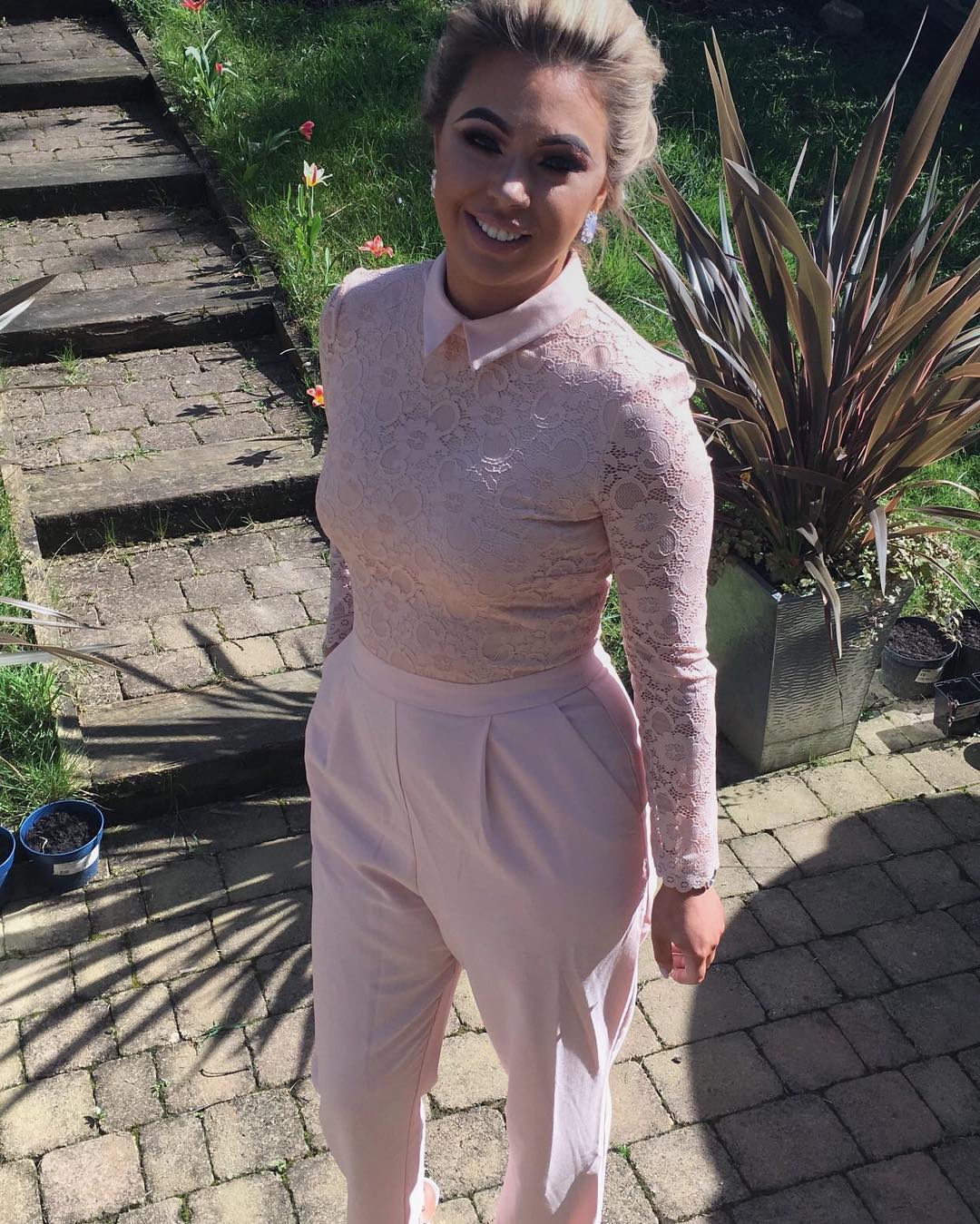 If you're looking for the jumpsuit of dreams then we're pretty sure we've found it. This stunning pastel jumpsuit is fitted, fabulous and oh so perfect for a wedding guest outfit! It consists of fitted pale pink trousers working into a lace high neck top and finished with a stunning collar. Wear your hair up and some statement earrings to finish this look off to perfection.
Red Dress with Side Split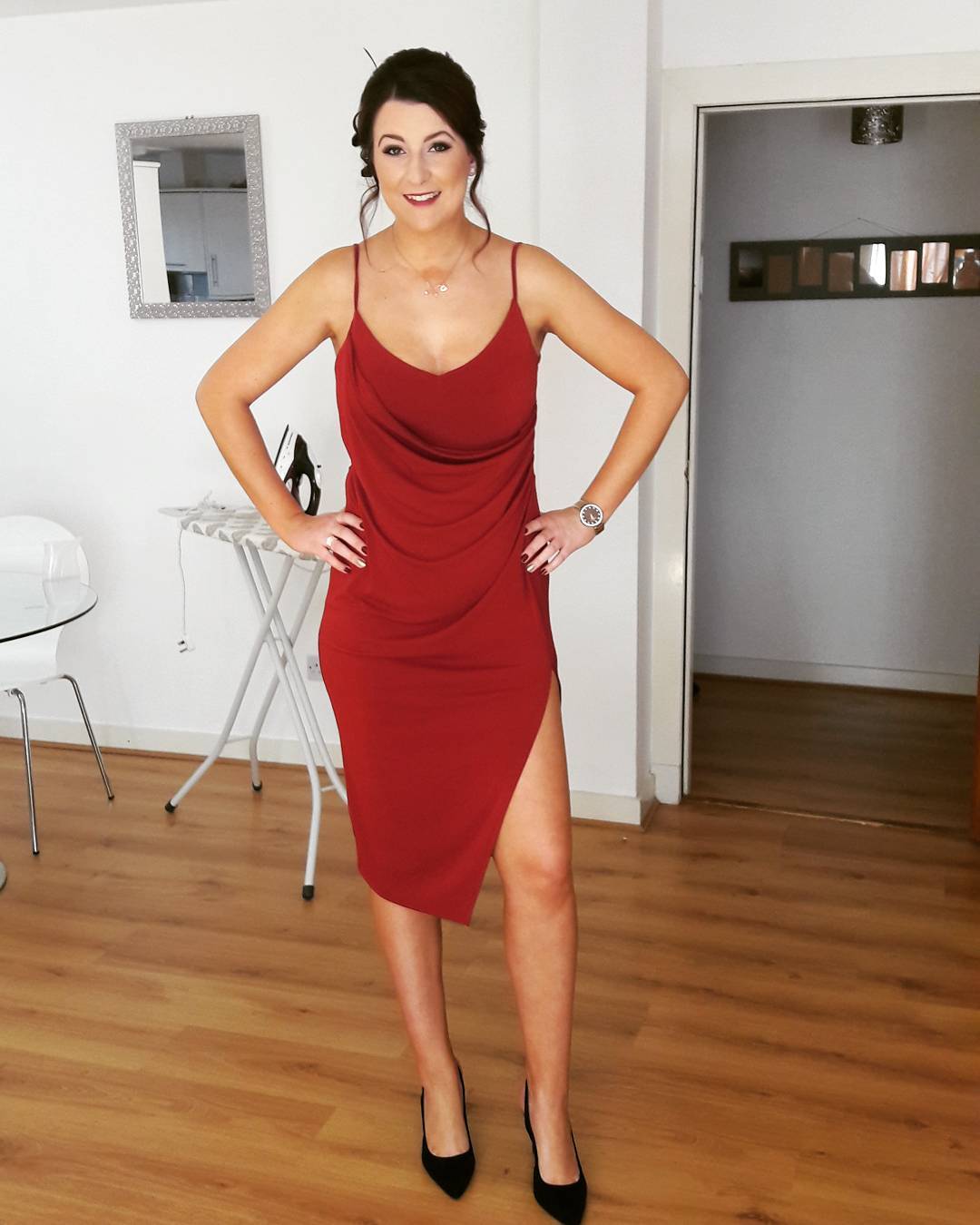 When attending a wedding you really want to look your best, so it's important you choose a dress you feel fantastic in. This slinky satin red number will absolutely do the trick! With a drop neck and a flattering rouched effect, this dress finishes with a thigh high split at one side. Classy and sexy at the same time! Wear your hair up with this dress and finish with black accessories. And you can get more outfit ideas here.
Patterned Midi Skirt with Black Top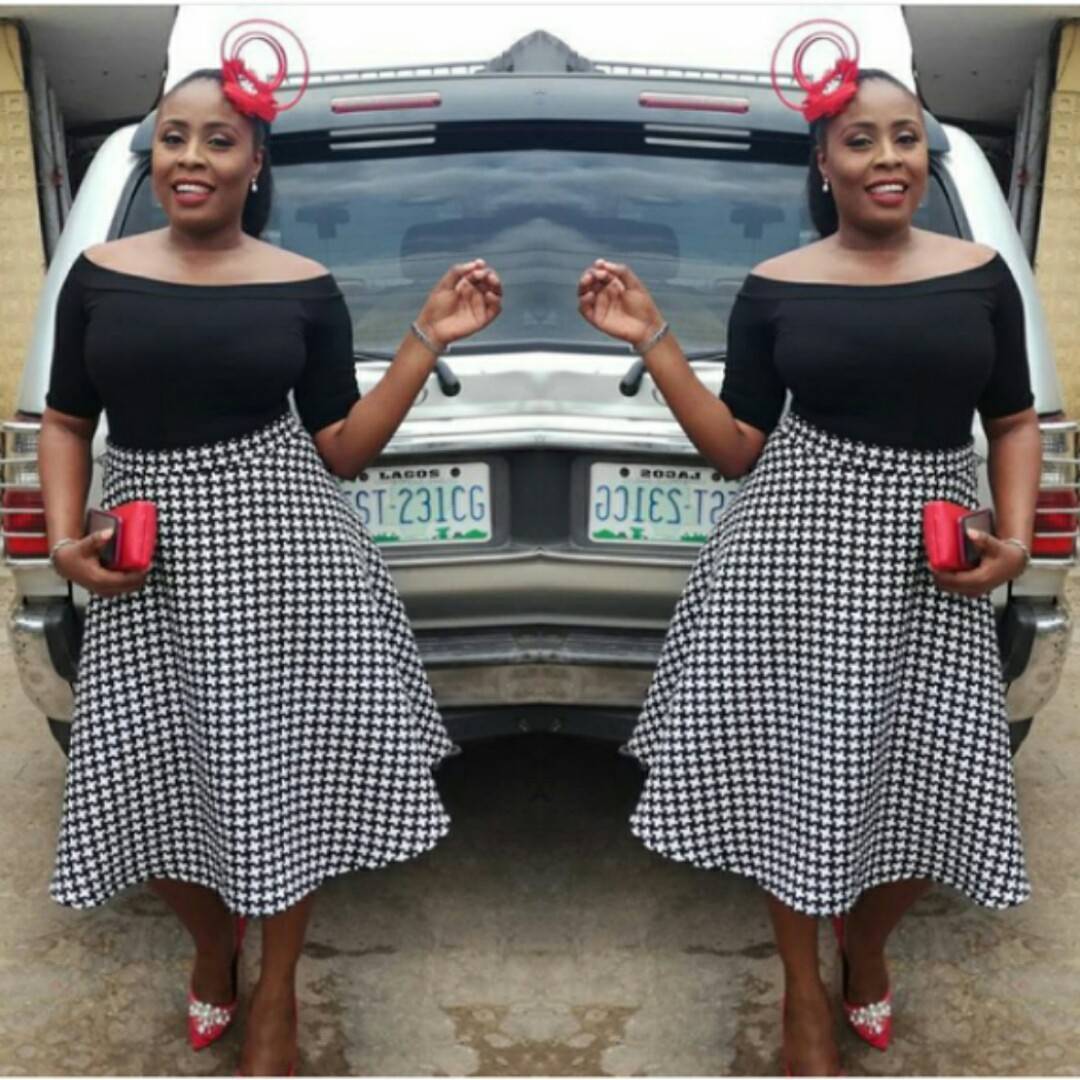 There are so many great elements to this outfit we don't know where to begin. Starting with the wonderful statement midi skirt which has a wonderful flare fit which looks gorgeous. The houndstooth black and white print is so chic – it works perfectly with the fitted, black bardot neck top. Finish with red accessories to add a pop of colour to your look and a slick of red lipstick!
Orange Jumpsuit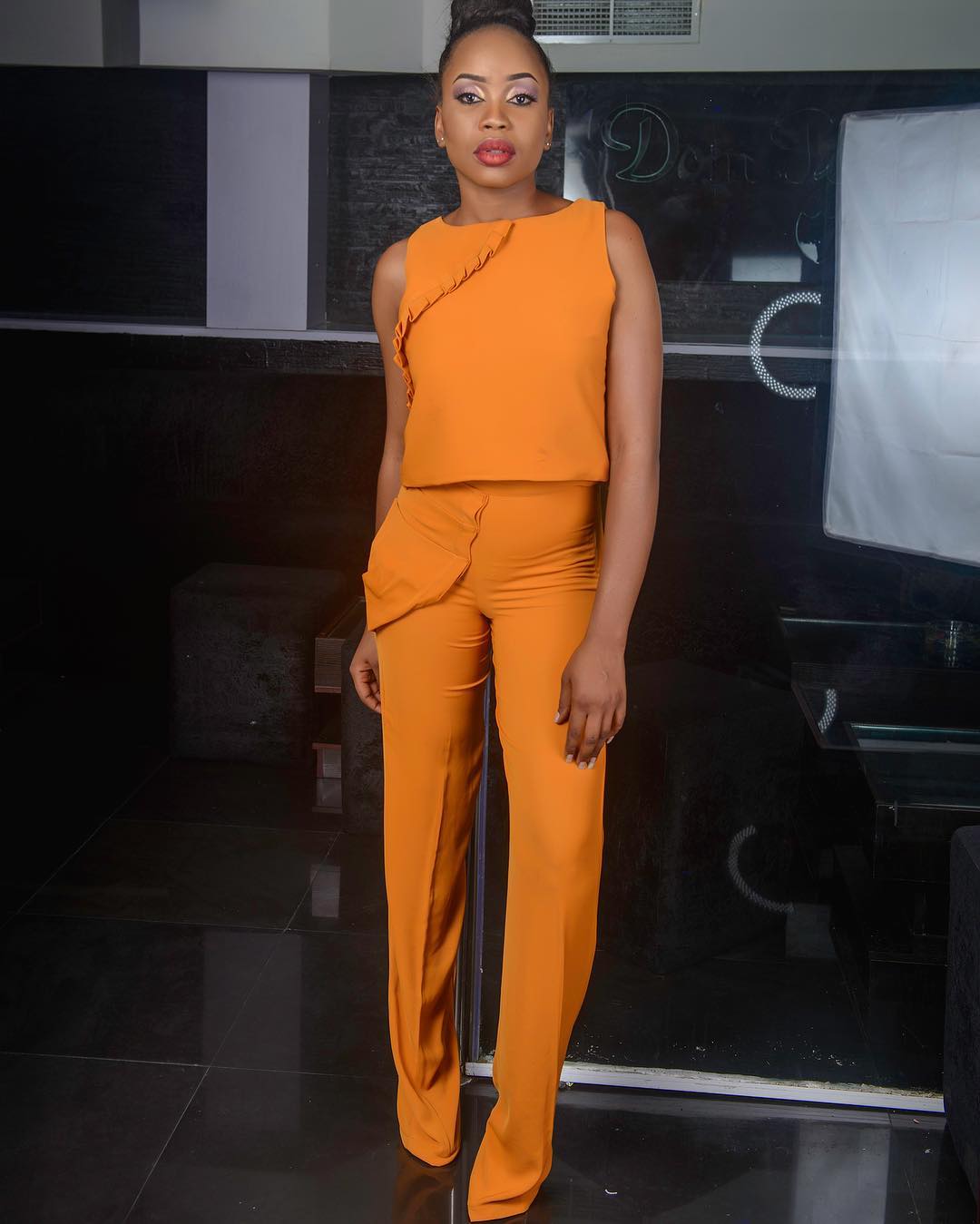 Orange is a stunning colour to wear for a summer wedding – especially for those with dark skin! This jumpsuit has fitted trousers which cling to your curves. They work their way up to a loose top section which glides over your mid-section. The jumpsuit is finished with a gorgeous ripple right across the front, adding an element of interest. Wear your hair up and let this gorgeous jumpsuit stand out.
Green, Flared Maxi Dress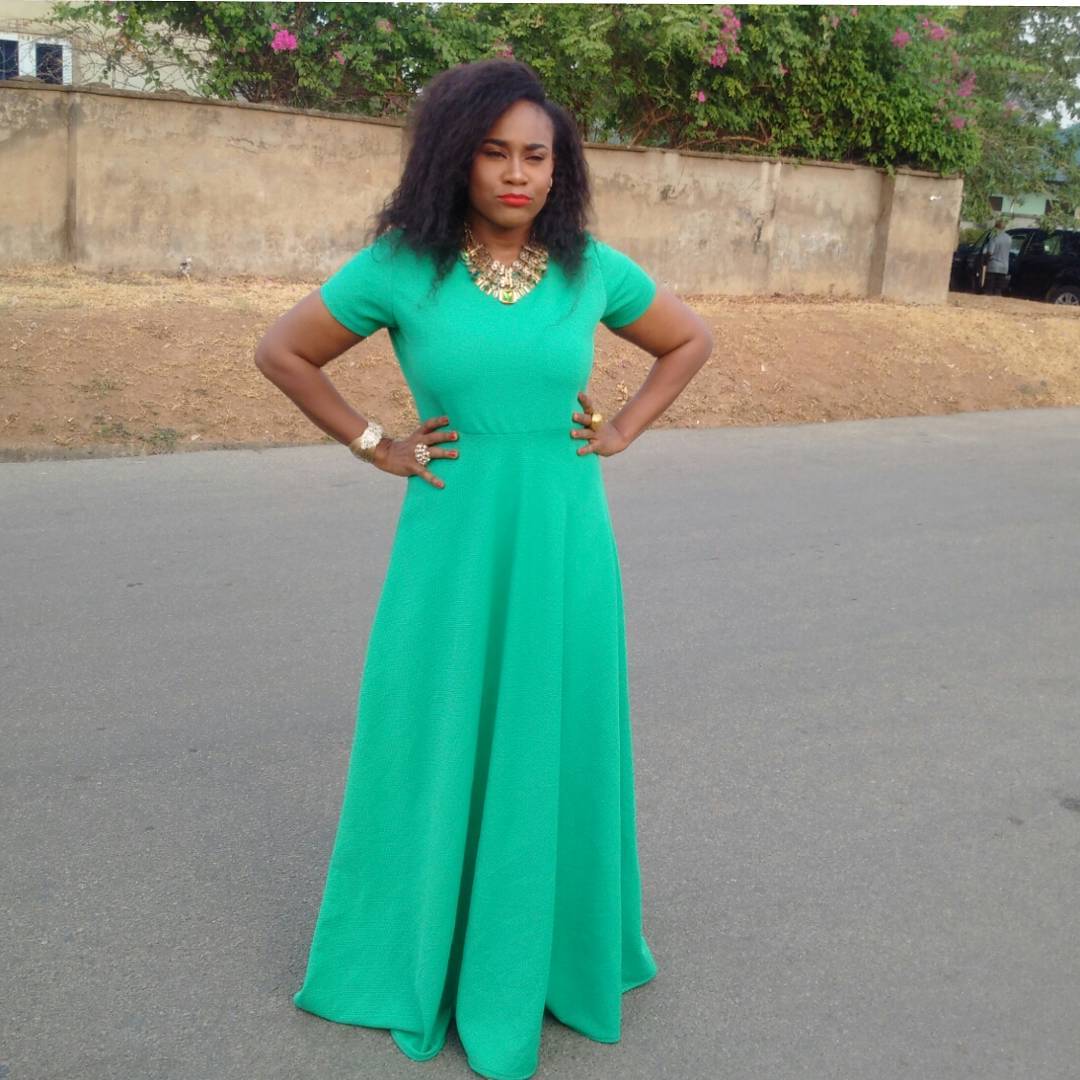 Maxi dresses are perfect for summer, but they are also great for weddings too! This gorgeous green maxi dress is fitted at the top and works its way to a stunning flared skirt. In a bright bottle green, this dress is amazing. Finish with a statement necklace in gold as this wonderful lady has done for a truly gorgeous look!
Which of these amazing wedding guest outfits will you be taking inspiration from? Let us know which is your favourite in the comments below.