Trending Colors to Wear This Fall & Winter
When you're someone who wants to look like you're a fashion model, it's important to not only be aware of the styles and patterns that are "in" but the colors too.
So, just what shades are what you should be buying this fall and winter? We've taken all (well, most) of the guess work out for you by providing you with some of what our own research has revealed, along with some of the most trendy ways to make them all work, a couple of different ways. Just for you.
1. Yellow knit hat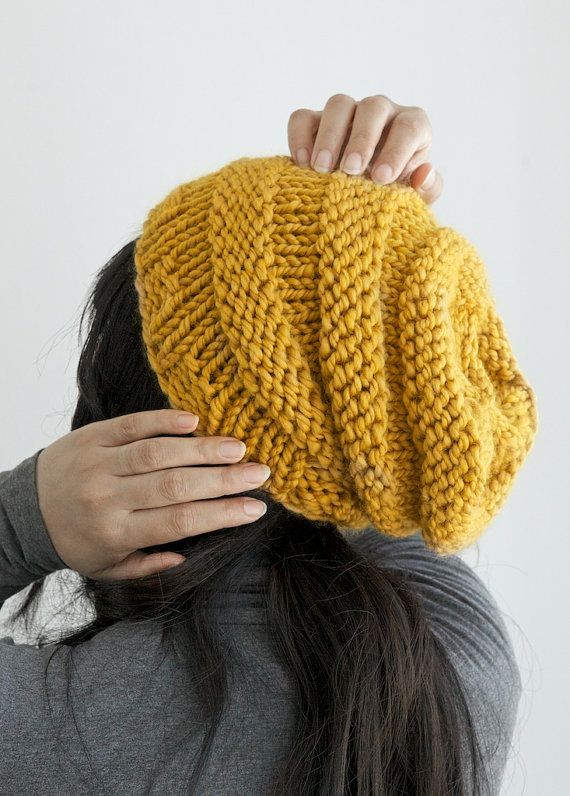 Knit caps work so well because no only do they protect your hair from inclement weather (which can ultimately be damaging), but when they are bright light yellow, they can bring a bit of sunshine to even the dreariest of days.
2. White fur vest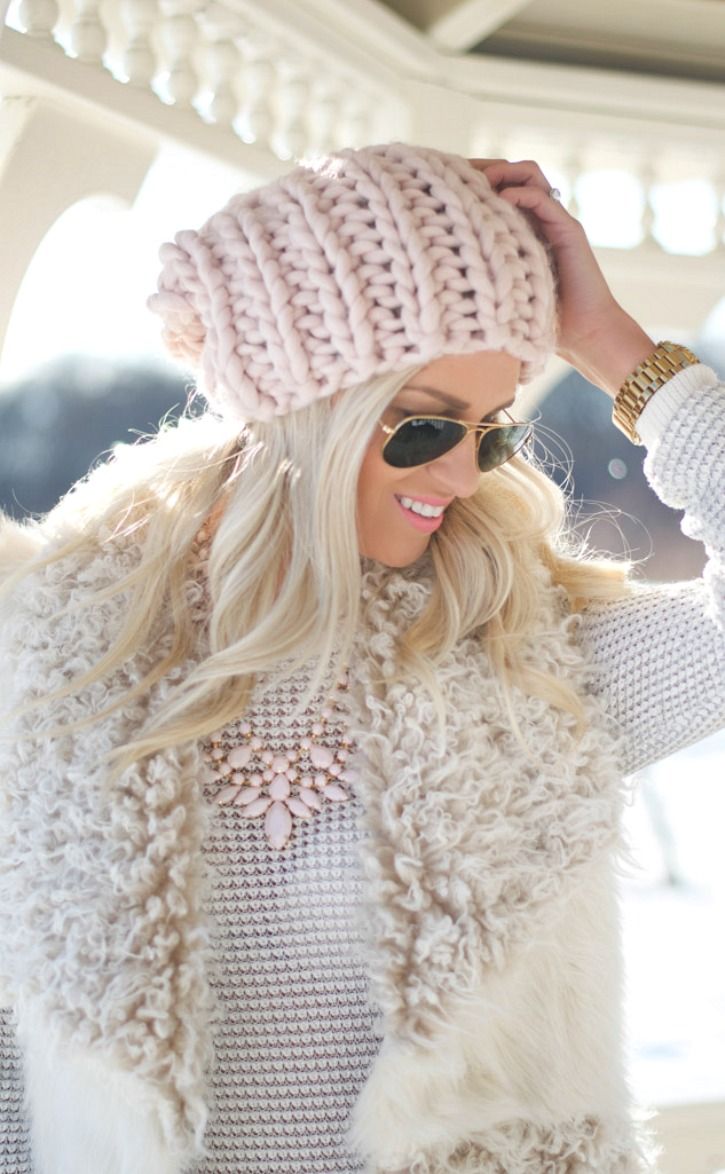 Fur—whether real or fake—are trending right now. And winter white is a classic color every year. The combo together can make you so beautiful to look at. Whether there's snow on the ground. Or not.
3. Pale green beaded dress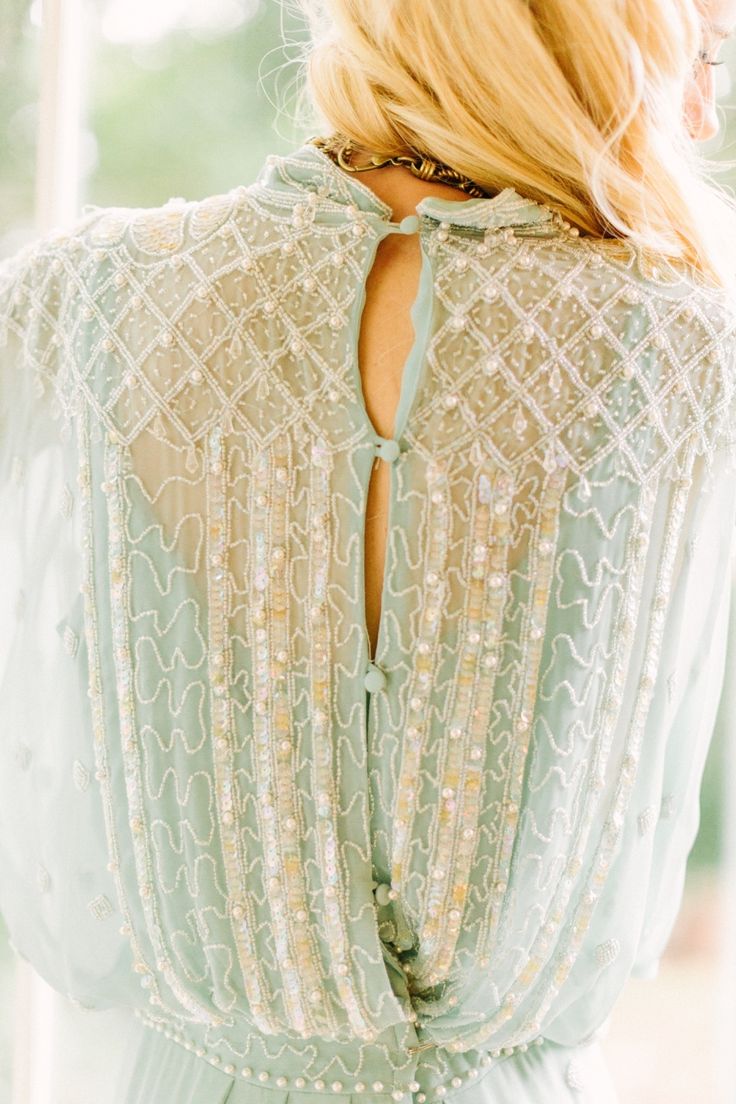 Do you have a formal holiday party coming up? If that is indeed the case, pastels are a way to make you stand out from all of the traditional colors that many people will be sure to be wearing. A color this season that has particularly caught our attention is pale green.
4. Red wool trench coat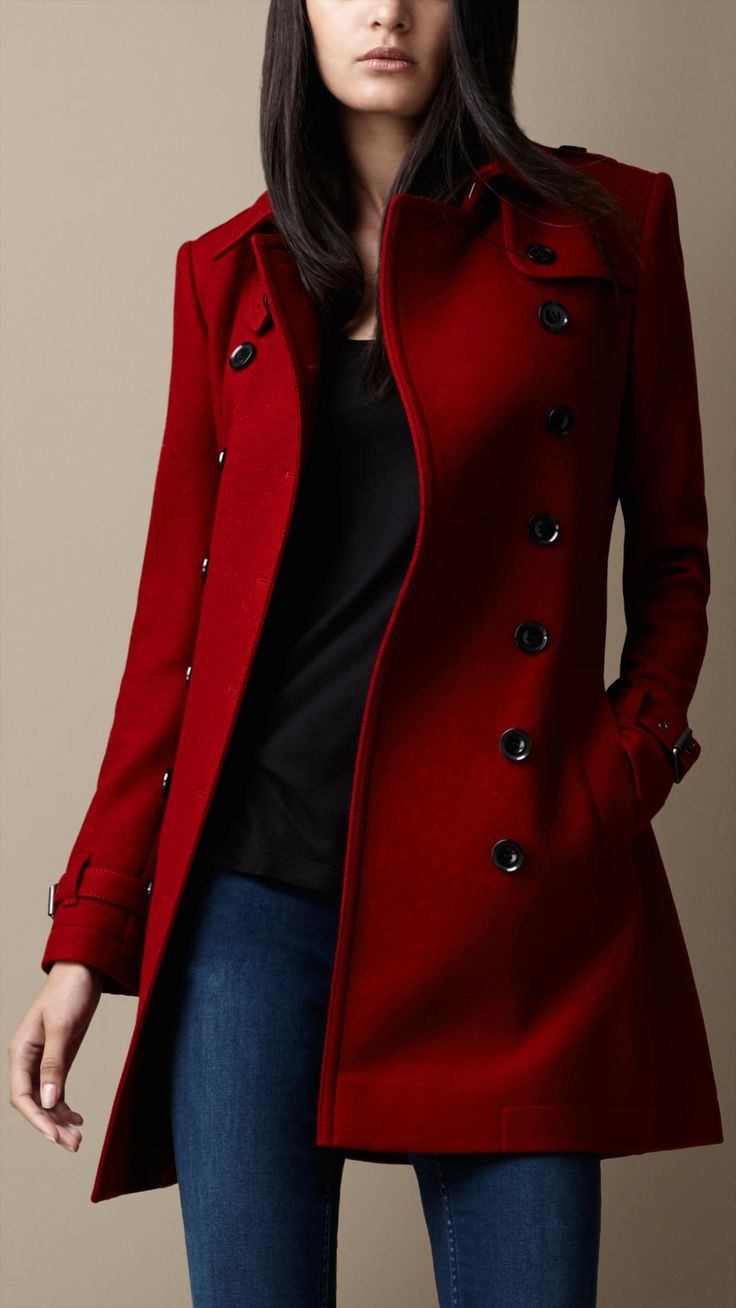 On the other hand, if you love everything about Christmas and you can't possibly imagine going without putting on a little red or green (or yellow or silver), start with wool trend coat like this one. You'll make quite the impression of its a bold red hue.
5. Light blue gloves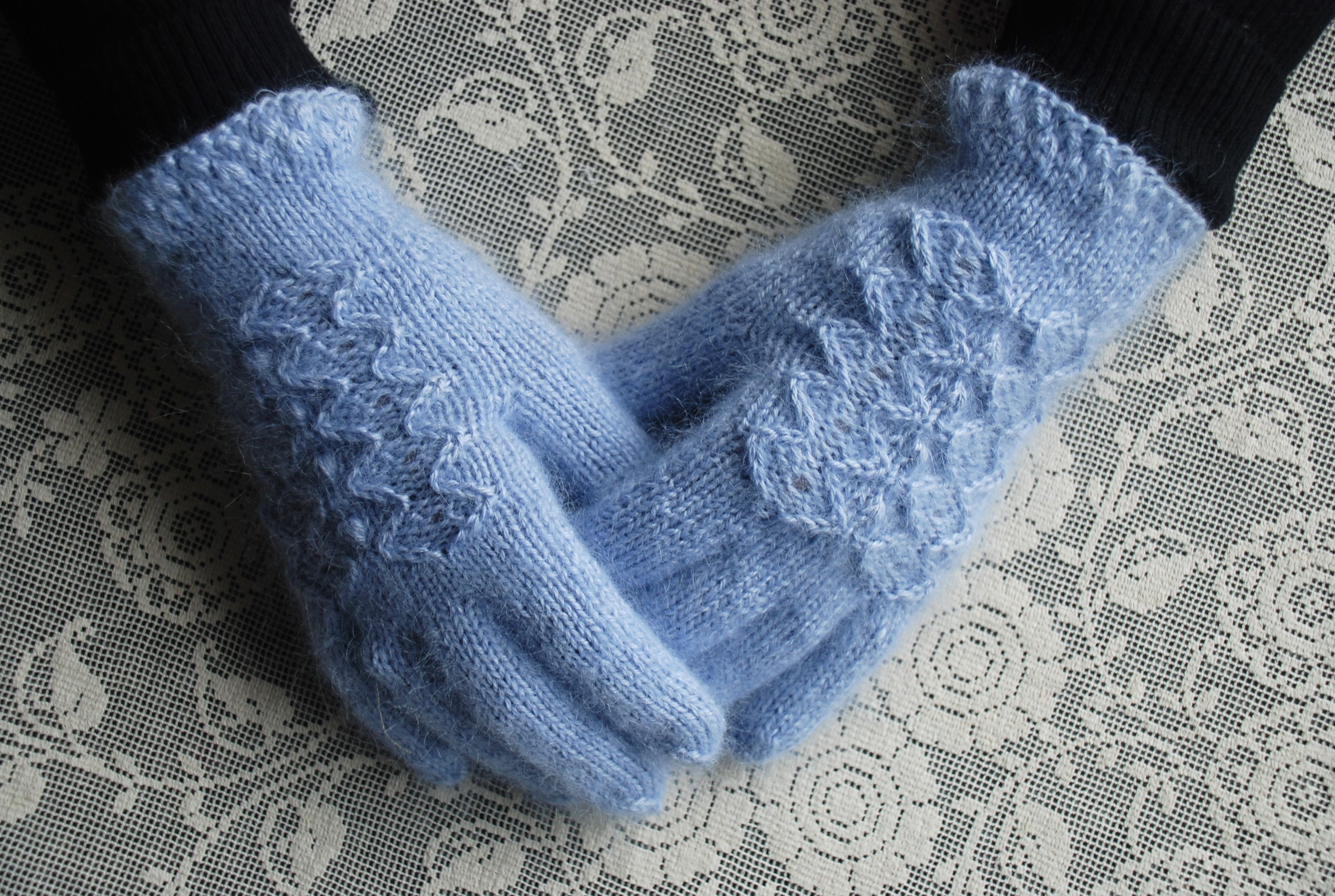 Light blue gloves/via
Sweet. Romantic. Soft. If you have an outdoors date coming up (maybe an outdoor picnic with some soup or cocoa or ice skating on a pond), don't get to put on some light blue (preferably cashmere) gloves. Ice blue is definitely a hot winter color.
6. Black quilted flare skirt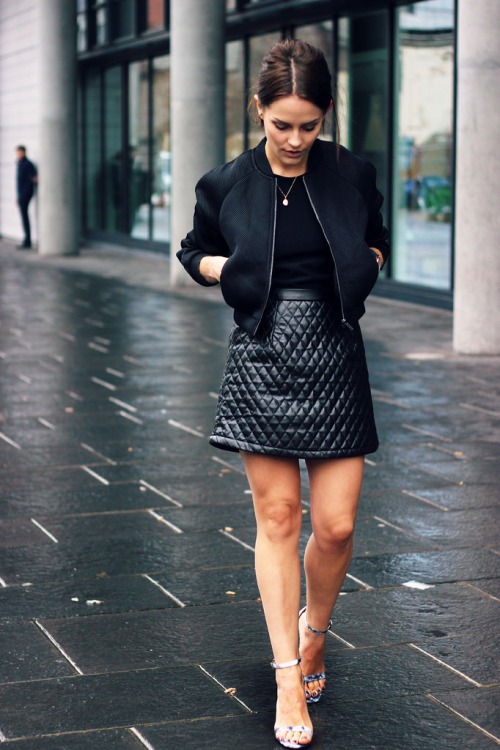 Pretty much anything that is quilted is getting attention right now. Rather than a quilted vest or coat, we decided to show you a quilted flare skirt. Does it seem a bit much—or rather little—for winter? All you need are some opaque tights and boots and you're all set!
7. Green sweater
Green is another signature Christmas color.  Our recommendation is to pair it up with a scarf that's a color other than red or gold. Like maybe a peach or a blue or even a plaid or herringbone print.
8. Orange vest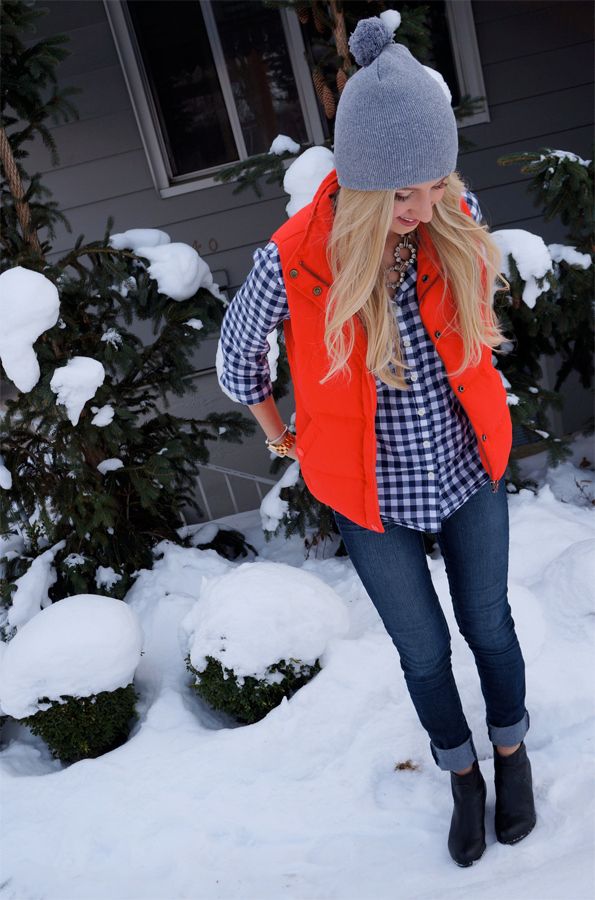 Orange symbolizes happiness, enthusiasm and encouragement. Three things that should definitely be reflected on as we exit one year and enter into another. So whether it's an orange vest like this as you play in the snow with your relatives or an orange dress for New Year's Eve, give this color some thought for the holiday season!
9. Light pink poncho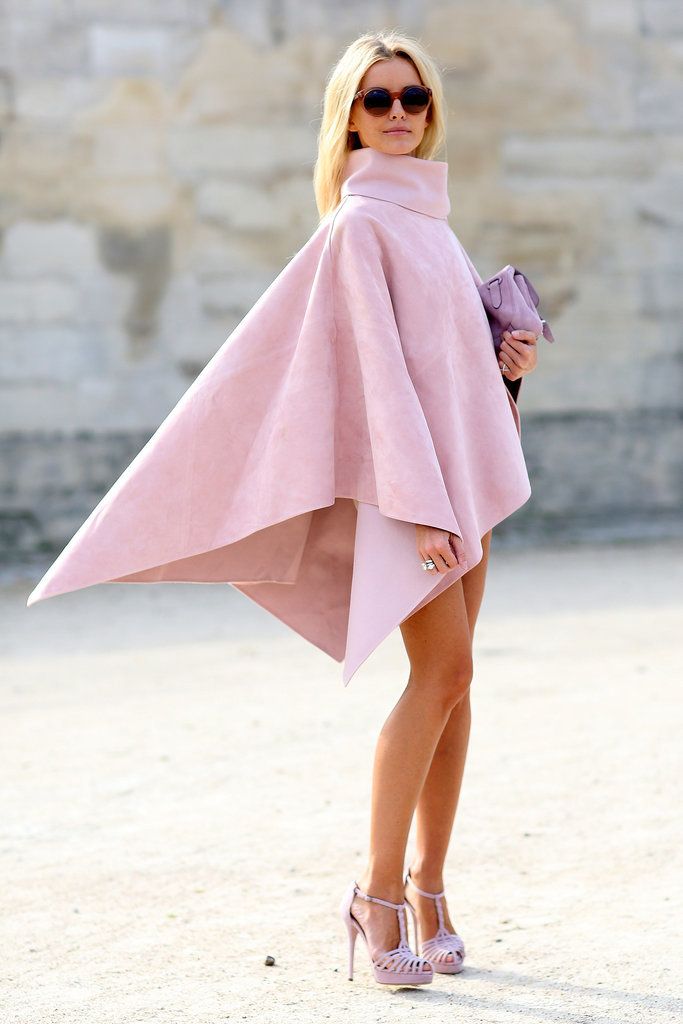 As far as outwear, you're going to see quite a few ponchos. You'll definitely look like you're on top of fashion trends if you decide to get yourself one. And light pink is a feminine pastel for any time of the year.
10. White cashmere sweater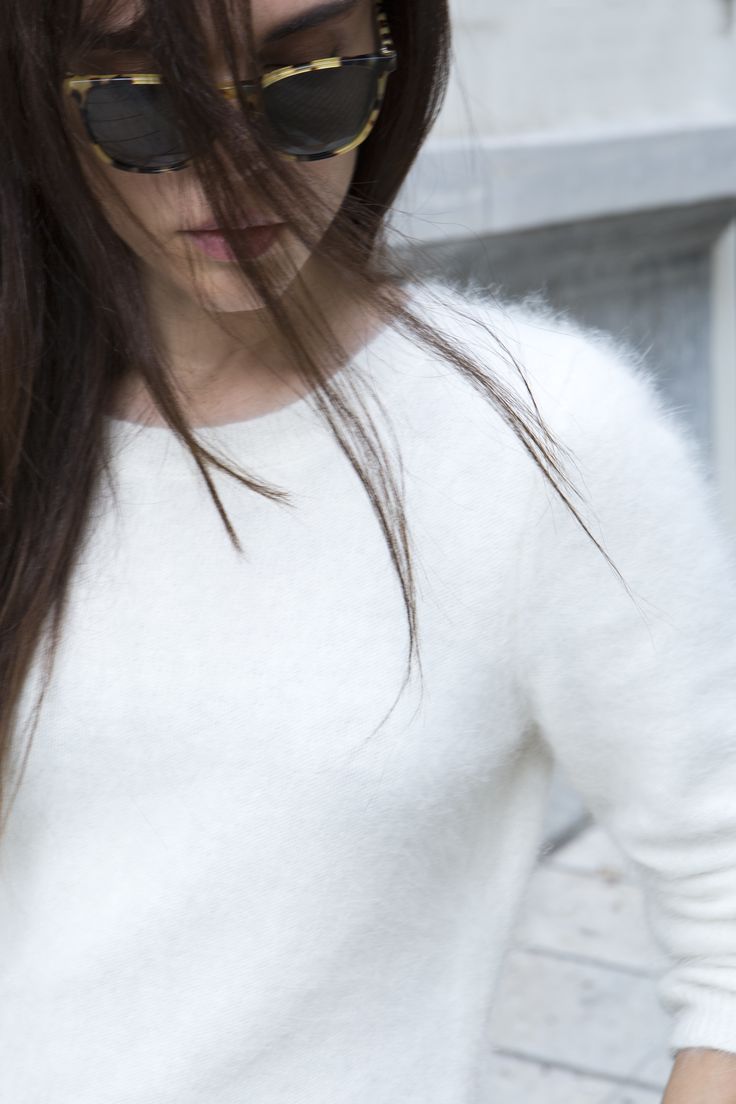 C'mon! Would it seem like winter if we didn't include a white cashmere sweater?!? Of course, it wouldn't!
11. Lilac rain boots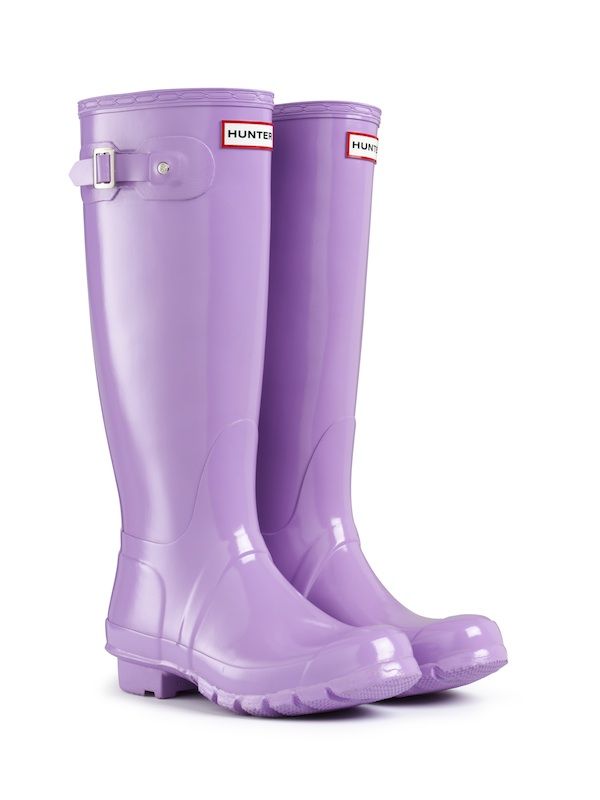 Lilac is a bit of an unexpected hue for winter. We certainly welcome it, though. And if you can find some rain boots that come in this color, just think about how many of your friends will secretly envy you.
12. Red cardigan

Here's another way to make red work. You can wear a cardigan over virtually anything from a white tank top to a plaid dress like this one. For the record, plaid is a HUGE print trend right now. You'll never be able to get enough of it this winter.
13. Green cable knit scarf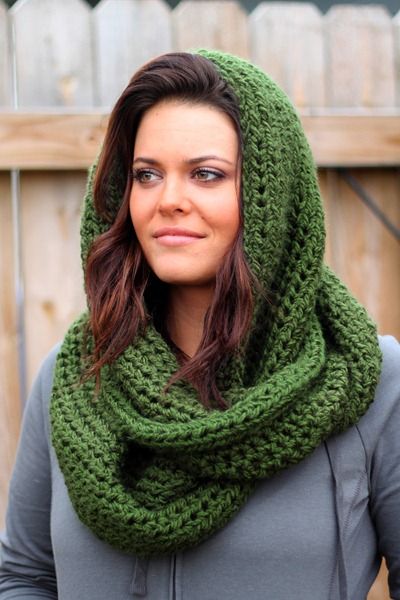 Is it time to get a new scarf? Look for one in green. Preferably one that is cable knit and preferably also one that is infinity. You'll look so adorable in it.
14. Lilac Chucks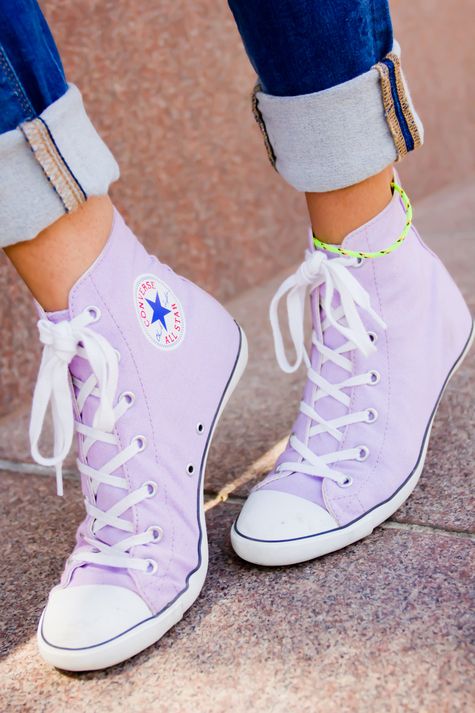 Here's one more way to make lilac work for you and your wardrobe. If you don't want to wear boots, how about some high (or low) top Chucks (Converse)?
15. Light blue cashmere coat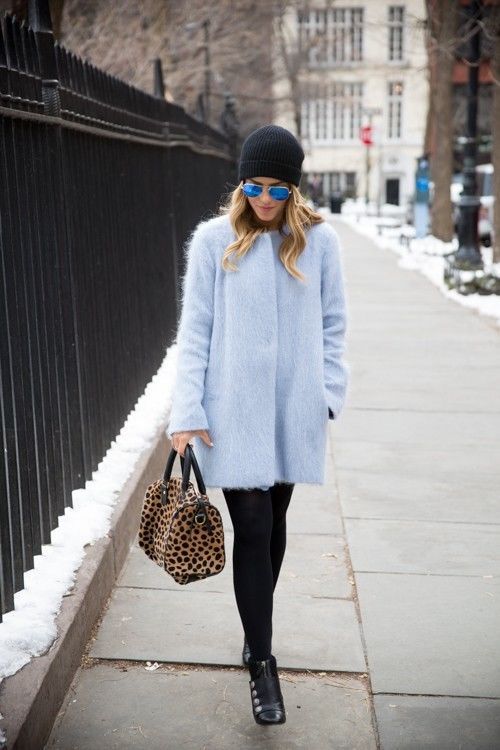 Breath *inhale* taking *exhale*. We don't care what you decide to put on under this, you're going to be so beautiful in a light blue cashmere coat! The key to preserving it is to avoid wearing it when the rain or snow is actually falling. Wait until there is as little precipitation as possible and then head on out. (Animal print bag in tow. Hopefully.)
16. Pale green earrings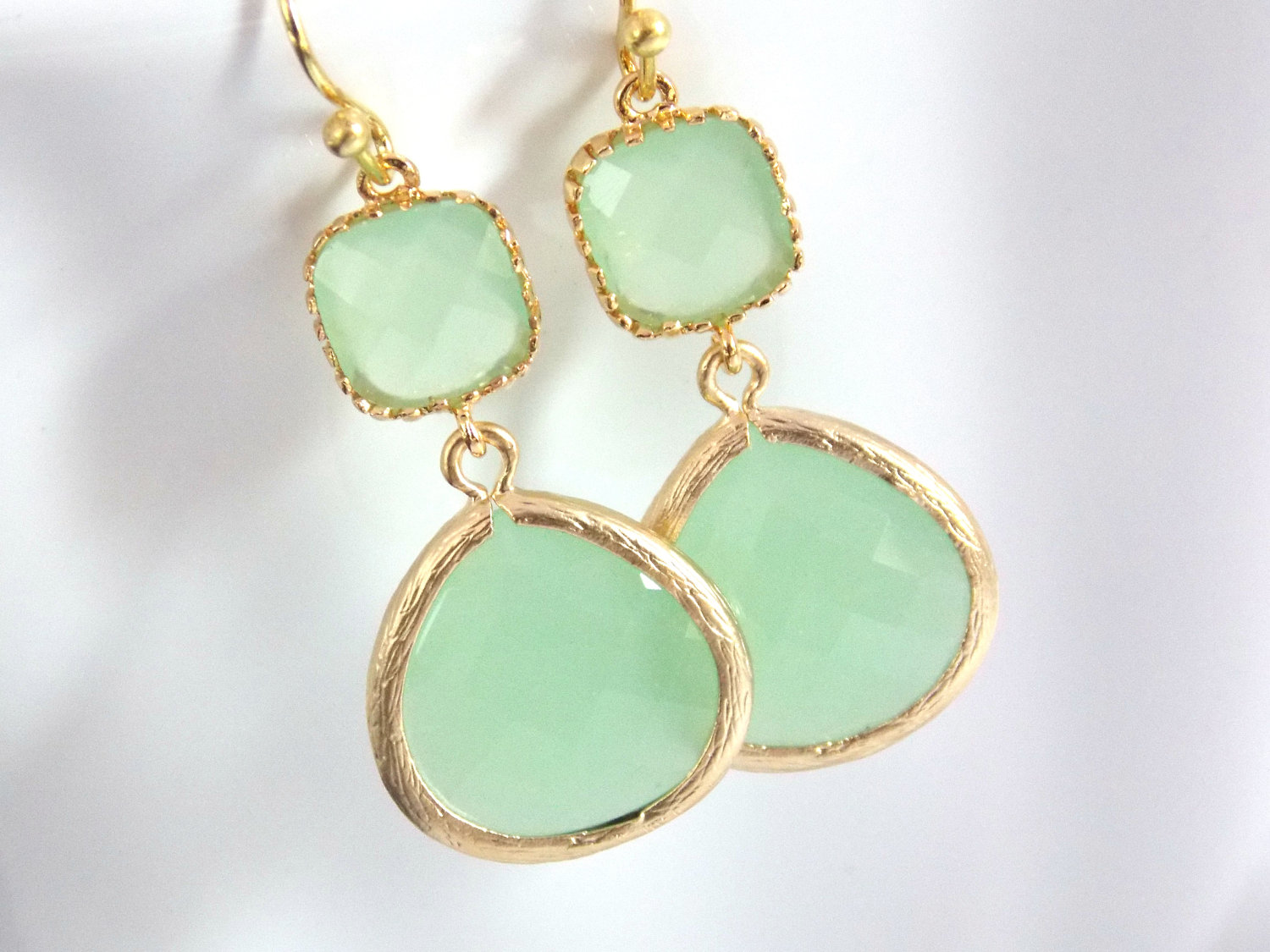 Here's something that will go so well with the pale green beaded dress that you saw earlier: some pale green earrings. Honestly, you could wear them with just about anything and look great, though!
17. Orange blazer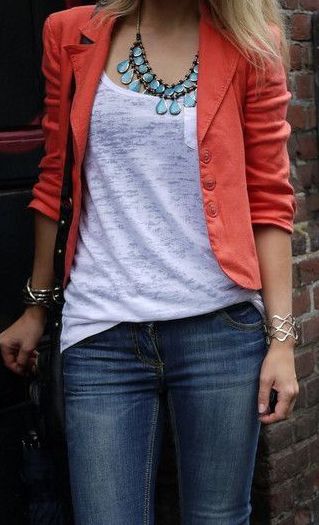 Blazers are one of the best layering items of clothing there are. You can wear them with nothing but a tank top or you can wear them with a turtleneck and vest. And in orange, a blazer works really nicely with warm leather accessories.
18. Light pink mini skirt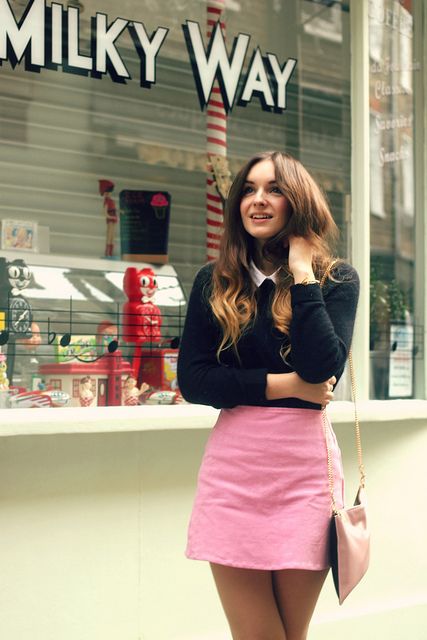 You might not have ever thought to pair light pink with black and white. But as you can see, it's precious. In every since of the word.
19. Black sweater dress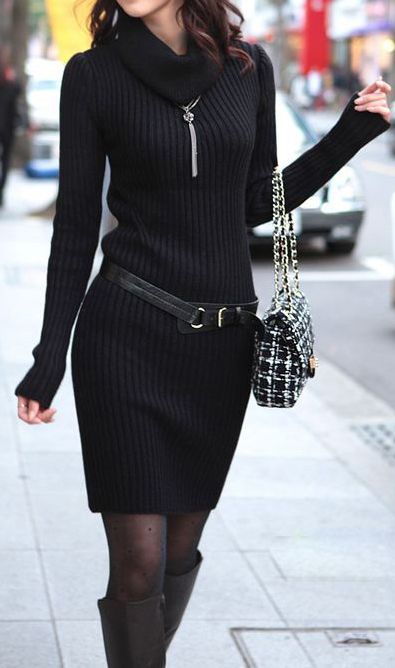 It's our humble opinion that every woman on the planet needs a black sweater dress (albeit it different cuts or styles based on your body type). For one thing, all black outfits are trending right now. Secondly, black is a slimming color. And thirdly, it's one way too look sexy…without appearing as if you're actually trying to.
20. Yellow dress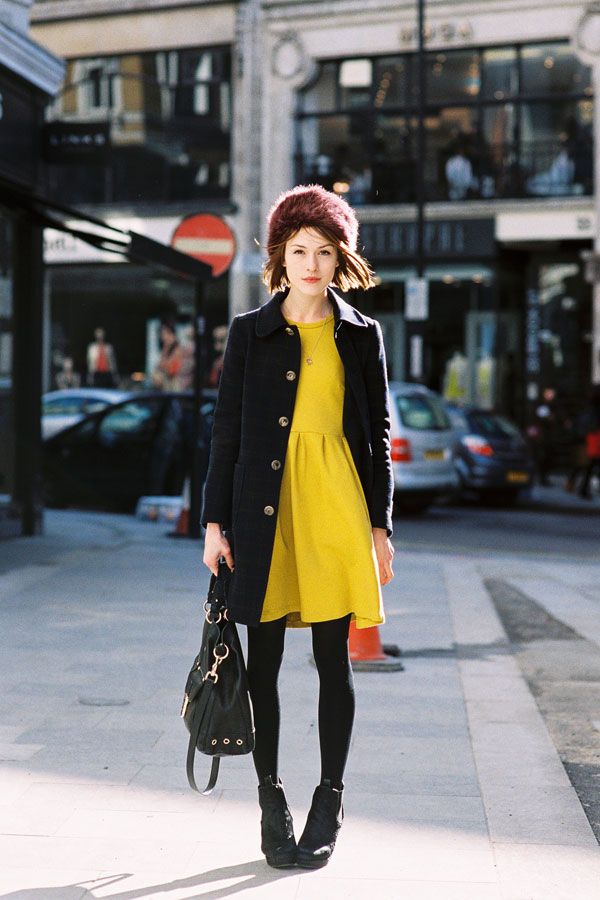 Fur is also in right now (hence the fur hat). But we wanted to show you yellow, in the form of a dress, to showcase how well it goes with black. And how great it works for winter too.
Do you love these outfit ideas? Find more on stylesweekly.com!