23 Cute Flats You Should Not Miss
If you're the kind of gal who loves fashion but also likes comfort, you'll be glad to know that flat shoes are really big this season. This means that while it's always a good idea to put on a pair of heels or wedges every once in a while, there are also shoes that you can wear that are extremely easy to walk in and are easy on your legs, knees and back too.
If you can't remember the last time you've purchased a pair of flats and you'd like a bit of fashion inspiration, here are 23 styles that we actually find to be pretty cute. (Plus, they can easily go with so many different things in your closet.)
1. Striped flats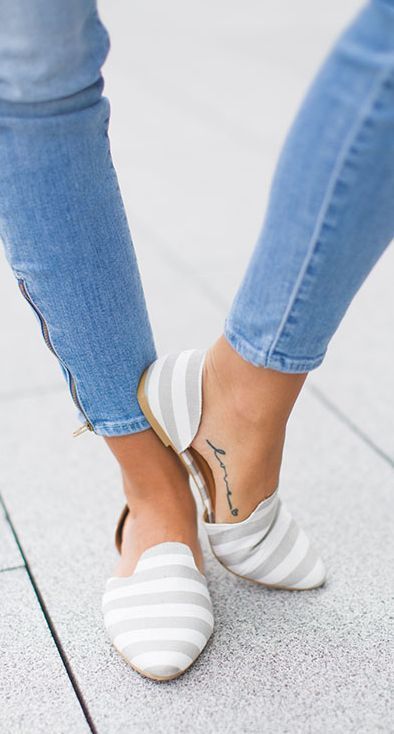 Have you always been hesitant to wear stripes on your body? Perhaps because you find the pattern to either be too busy or too boring. How about "easing into it" by starting out with some striped flats and working your way up?
2. Square toe flats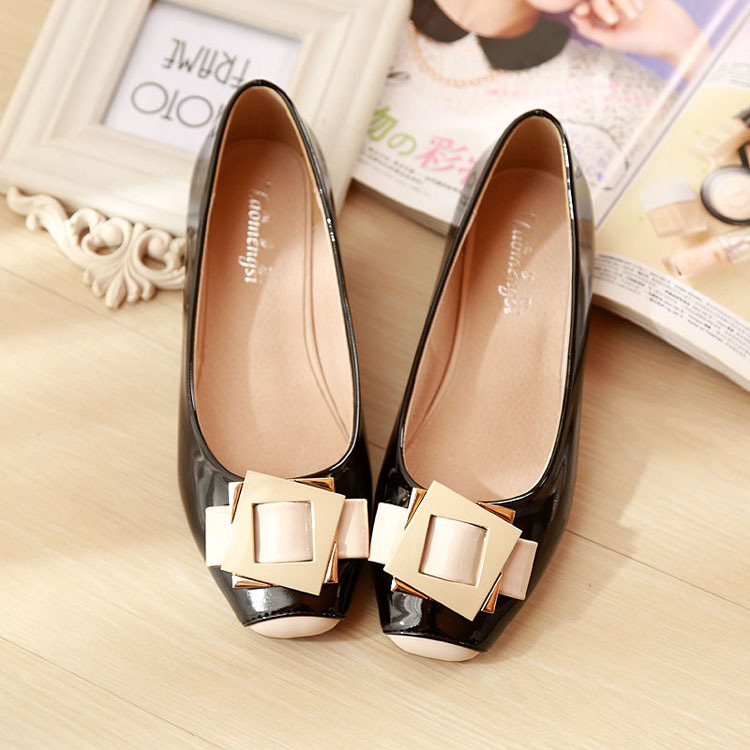 Not all styles of flats are the same. One example of this fact are the kinds of flats that come with a square shaped toe.
3. Nautical flats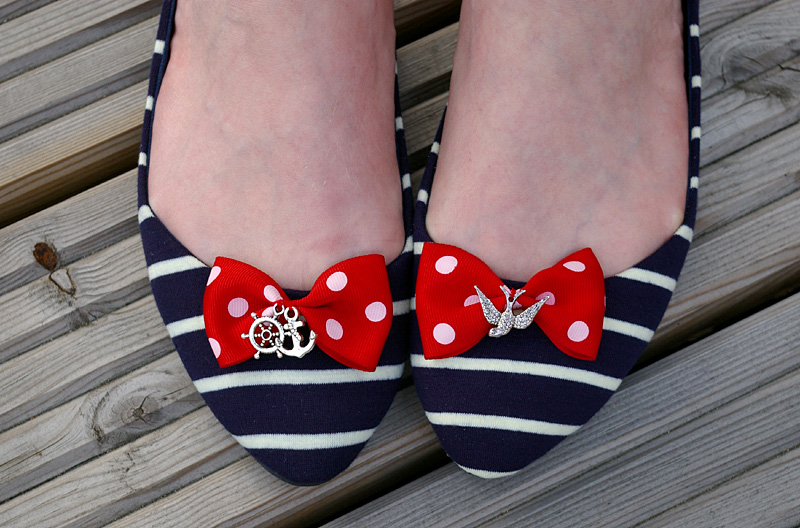 Another trend that is pretty popular right now is the nautical look. With a white sundress or a tank and pair of jeans, these flats will have you all set for a day of sailing.
4. Ankle strap flats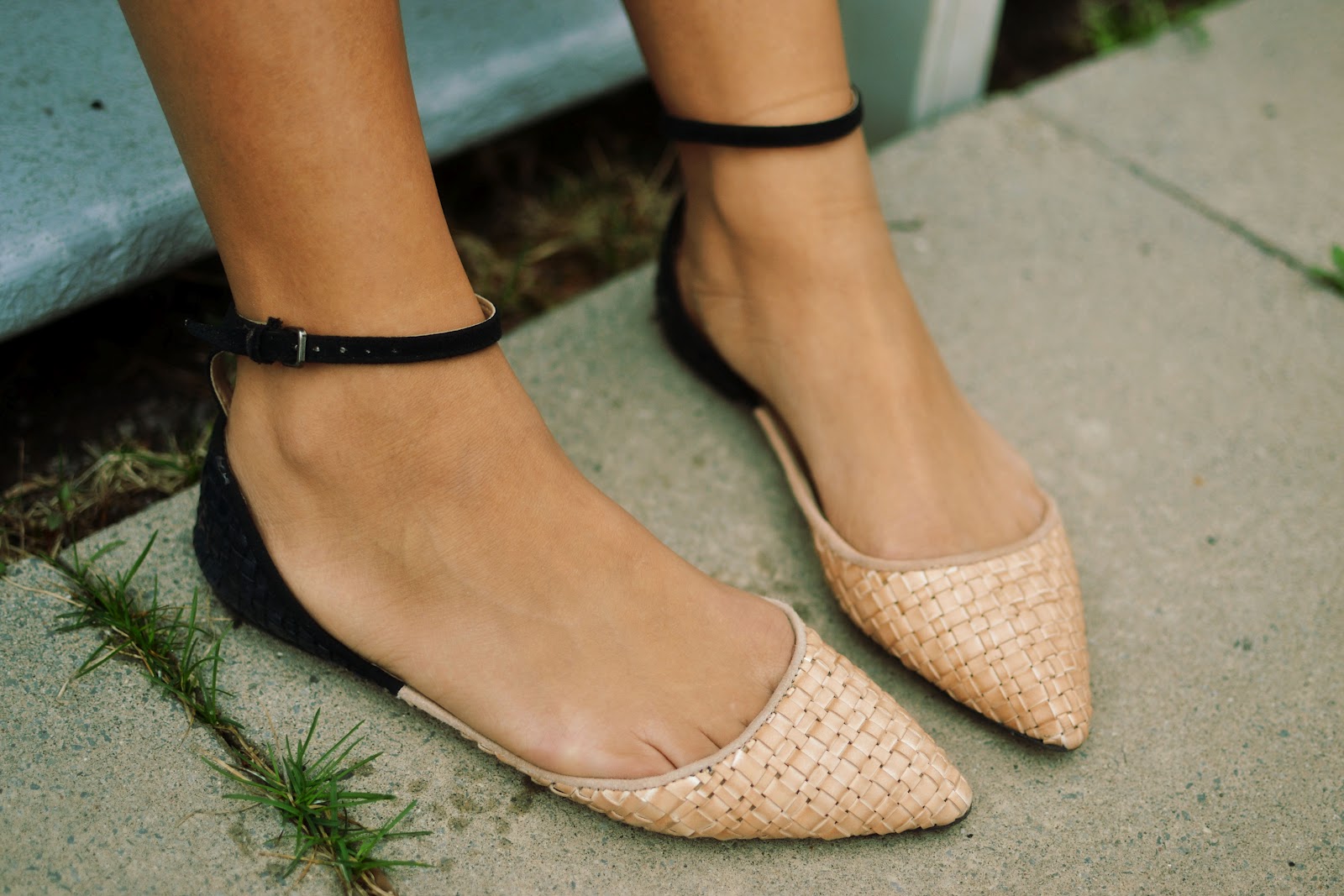 Got a mini skirt that you want to wear but you'd prefer to not put on high heels with it? Ankle strap flats are the ideal alternative. Flat, but still really sexy.
5. Animal print flats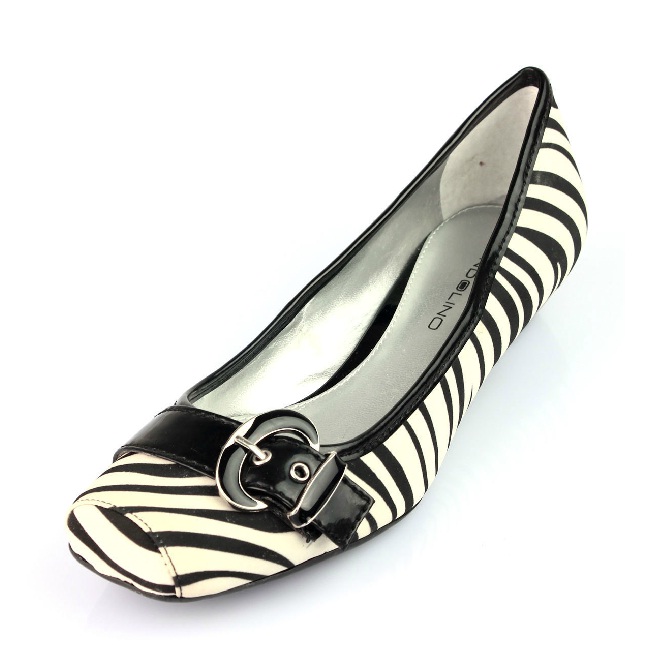 If you're someone who can never get enough of animal prints but it's mostly leopard, try a pair of zebra flats like these. They're distinctive and black and white goes with everything.
6. Patterned flats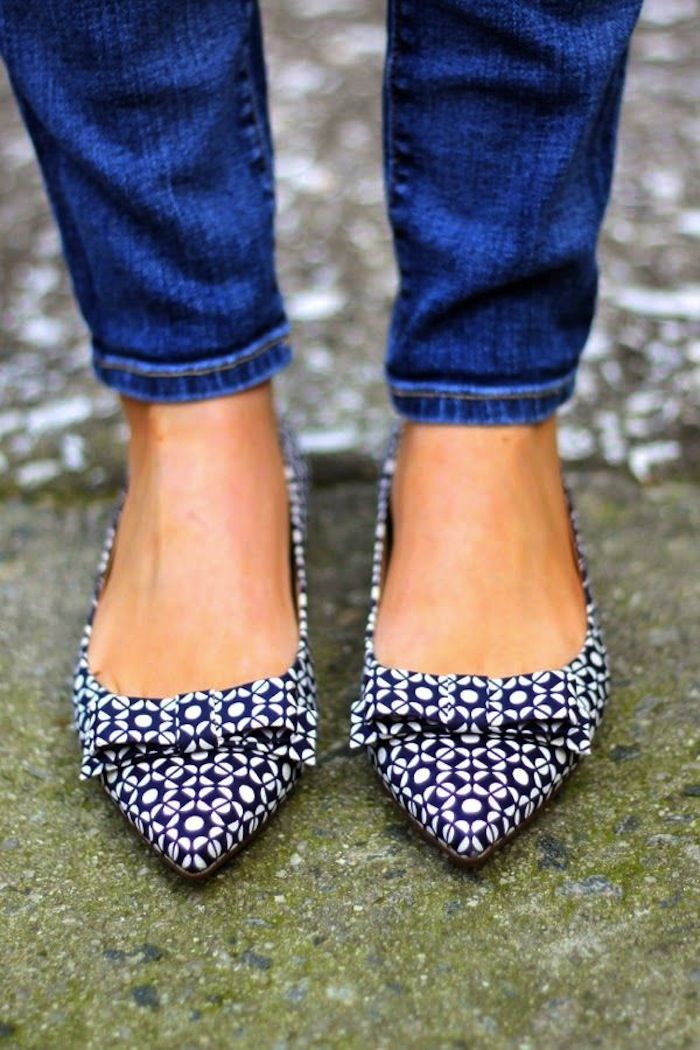 If you're someone who has a lot of solids or neutrals in your closet when it comes to clothes, you can "break things up a bit" by getting some patterned flats and accessories.
7. Flower and stripes flats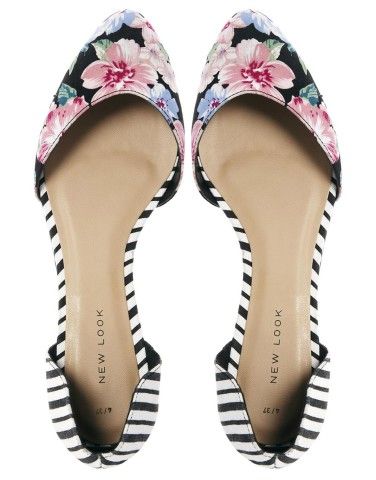 Mixed patterns are also quite popular right now. So, don't be afraid to "mix it up" when it comes to your shoes.
8. Polka dot flats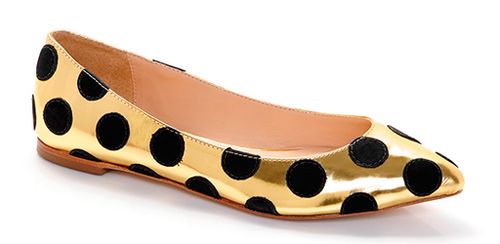 We don't know what we like more about these flats: that they have a polka dot pattern or that they're metallic gold and black. Either way, if you can find some like them, get them!
9. Lace flats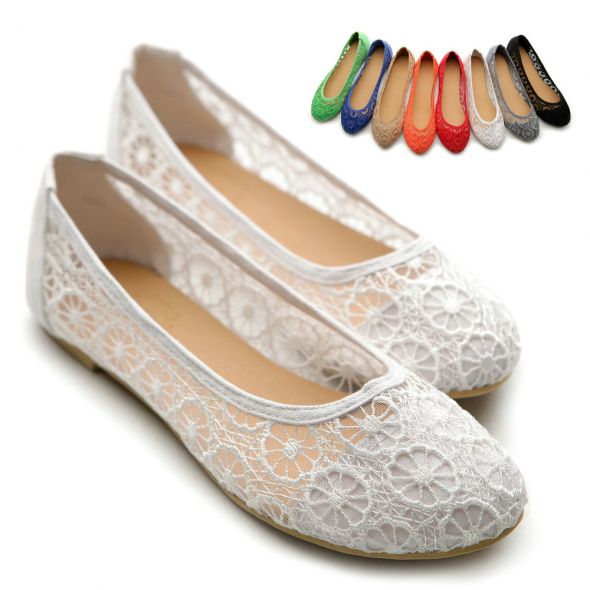 Lace flats are a sweet kind of shoe to have. Especially if you have a few dresses or skirts with an eyelet pattern to them.
10. Pastel flats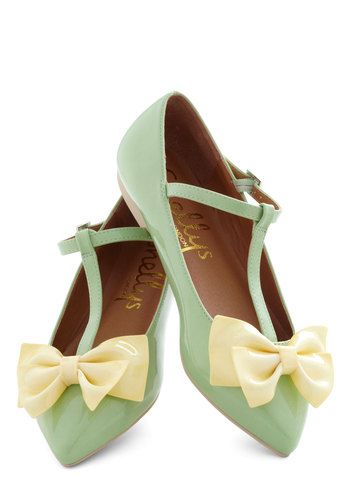 In the spring and summer, pastels are always a nice touch. When flowers are in bloom, pastel colors are always in style.
11. Tribal print flats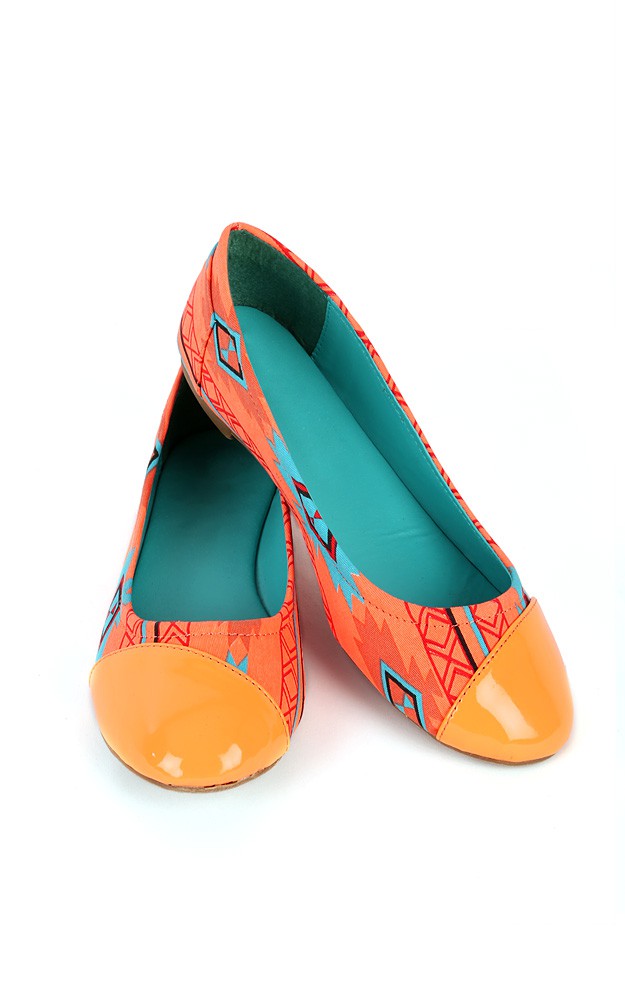 Do you like tribal prints? If so, look for a pair of tribal print flats. They're eye-catching and fun to wear.
12. Mary Jane flats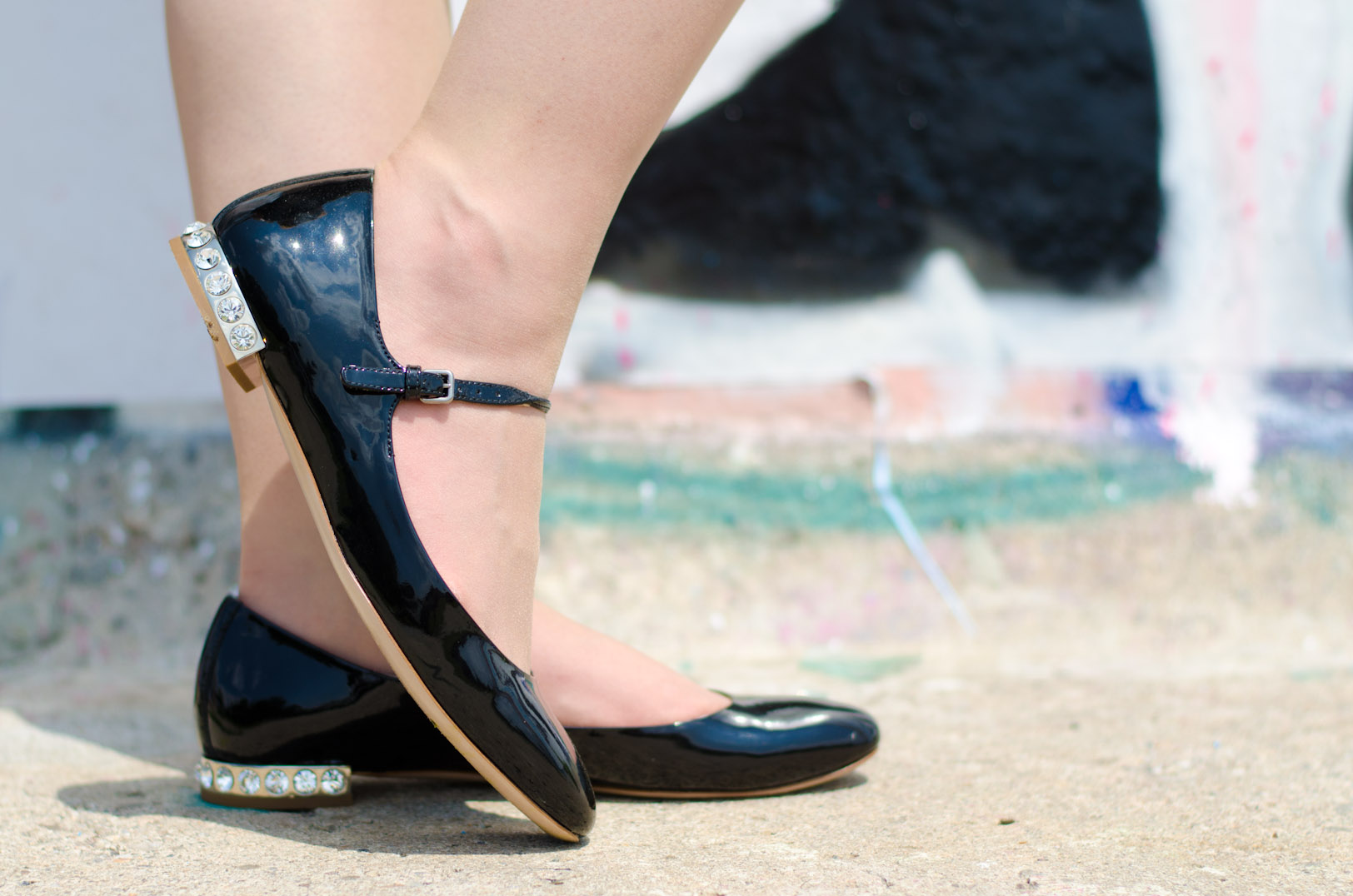 Mary Janes, no matter what style they come in, are a classic kind of shoe. Every woman should own at least two pair: one with heels and one that are flats.
13. Sparkly flats
These flats are nice because while they do have an element of sparkle to them, they are not too overt like a pair of sequin flats would be. The crystals actually make these simply white flats look like they have water drops on them, don't you think?
14. Ankle-high flats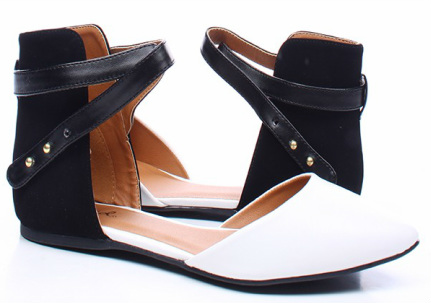 This is a different kind of flat. We really like how they come up to the ankle on the sides and also that they are two-tone.
15. Patent leather flats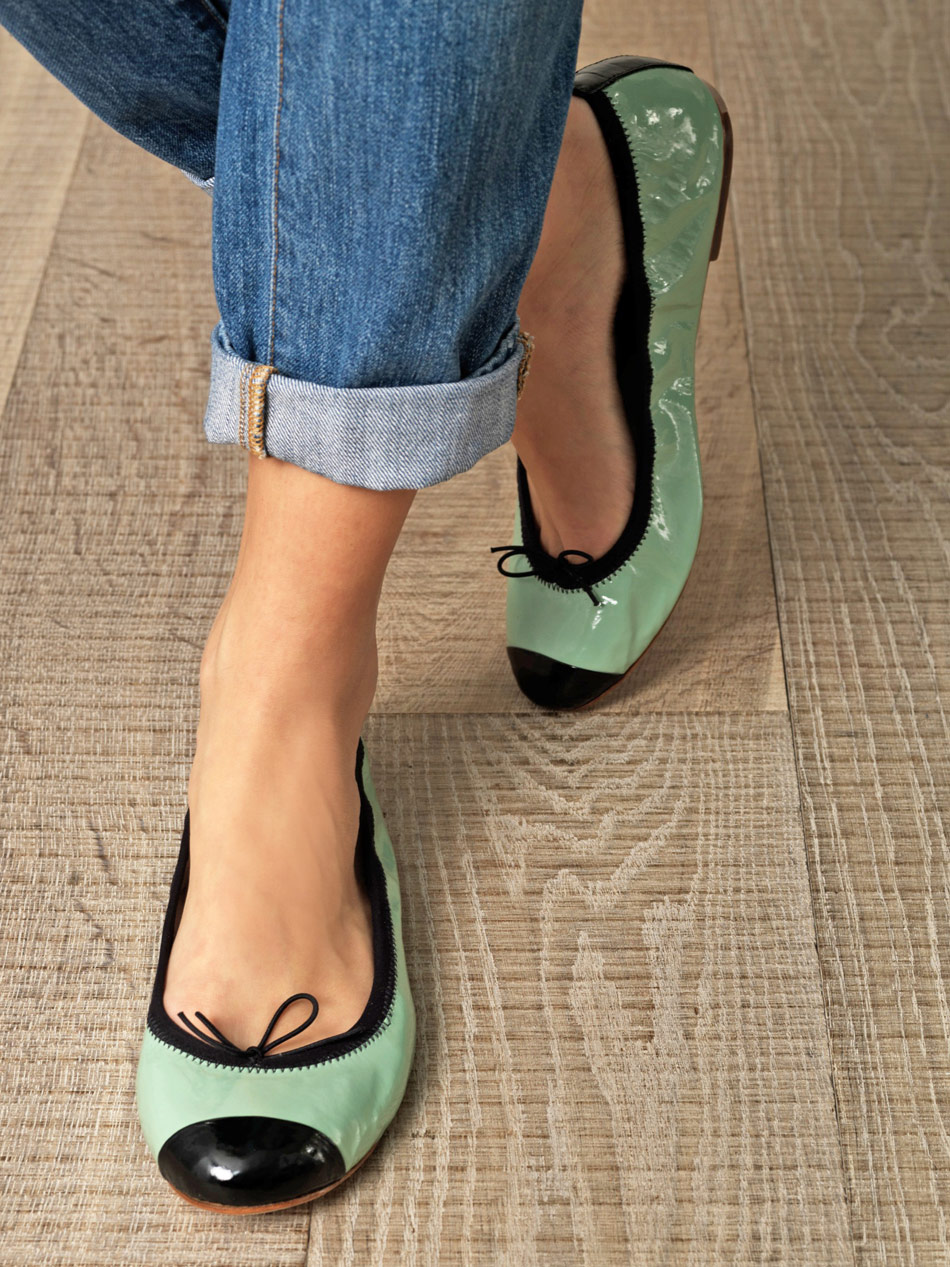 You definitely need a pair of patent leather flats. They are cute to wear and pretty easy to keep clean.
16. Two-tone flats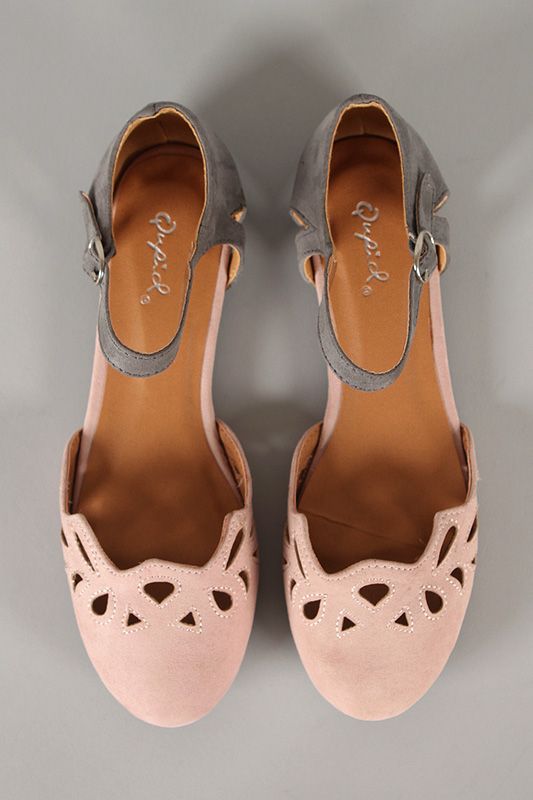 This is another example of how to rock a two-tone pair of flats. The suede is a really nice material too.
17. 'Journal' flats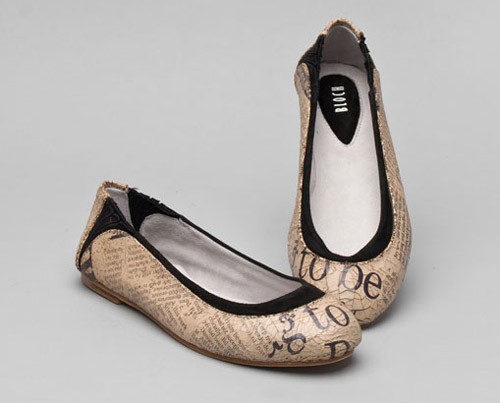 If you're able to find some flats like these, we guarantee that you're going to get a ton of compliments, simply due to how unique-looking they are.
18. Lace toe flats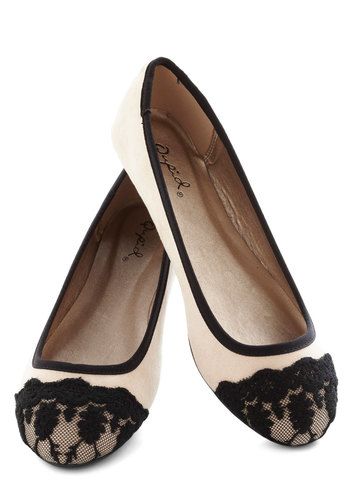 If you have a wedding coming up that's going to be outside or on the beach, here are some flats that are dressy but you won't have to worry about your heels getting caught in the dirt or sand.
19. Formal flats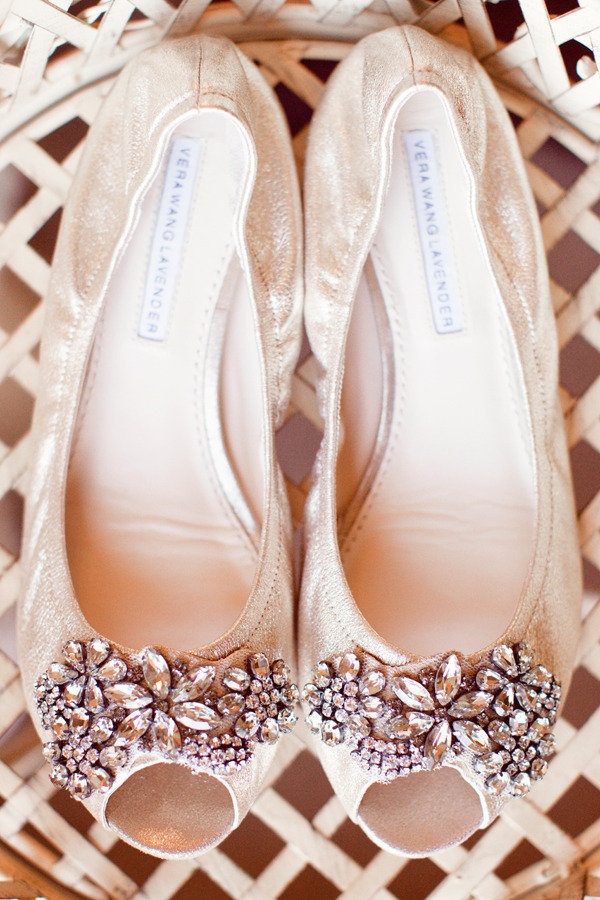 And what if you're the bride and you'd also like to wear flats either to your wedding or to your reception? Formal flats like these will easily become on the best parts of your entire day!
20. Scrunch flats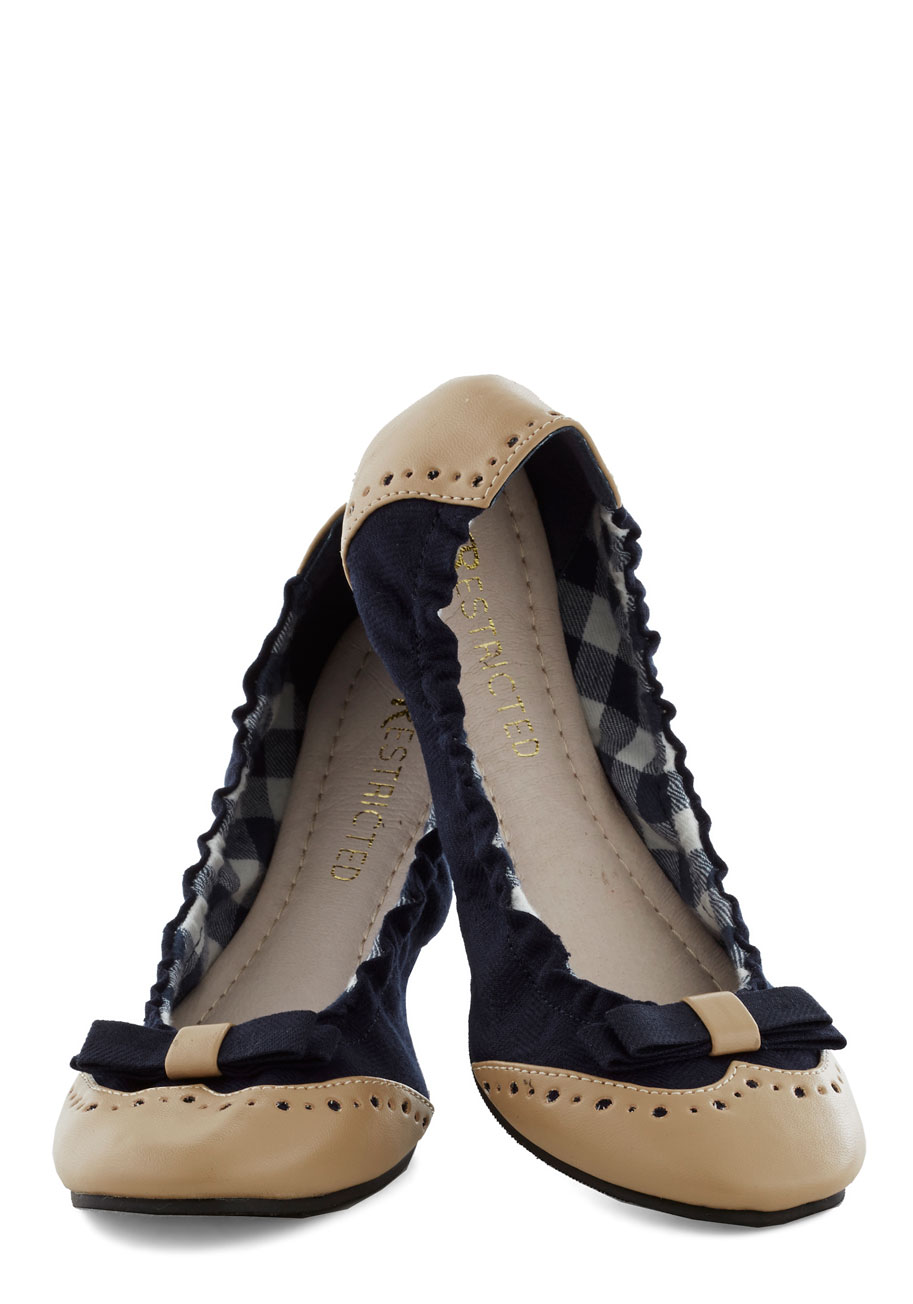 Scrunch flats are awesome! One of the main reasons why is because you can (usually) fold them in half which makes them super easy to pack or even put in your purse as you're leaving from work to catch a subway home.
21. Diamond bow flats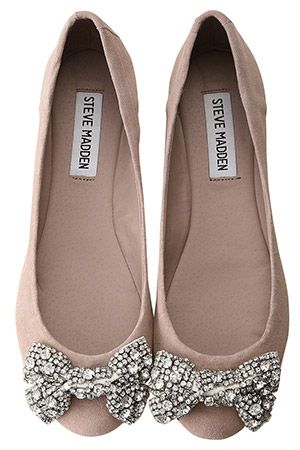 This is basically another variation of formal flats. You can look for the kind that already have diamond bows on them. Or, you can look for plain flats and then clips to put on the toes of your shoes.
22. Tie-up flats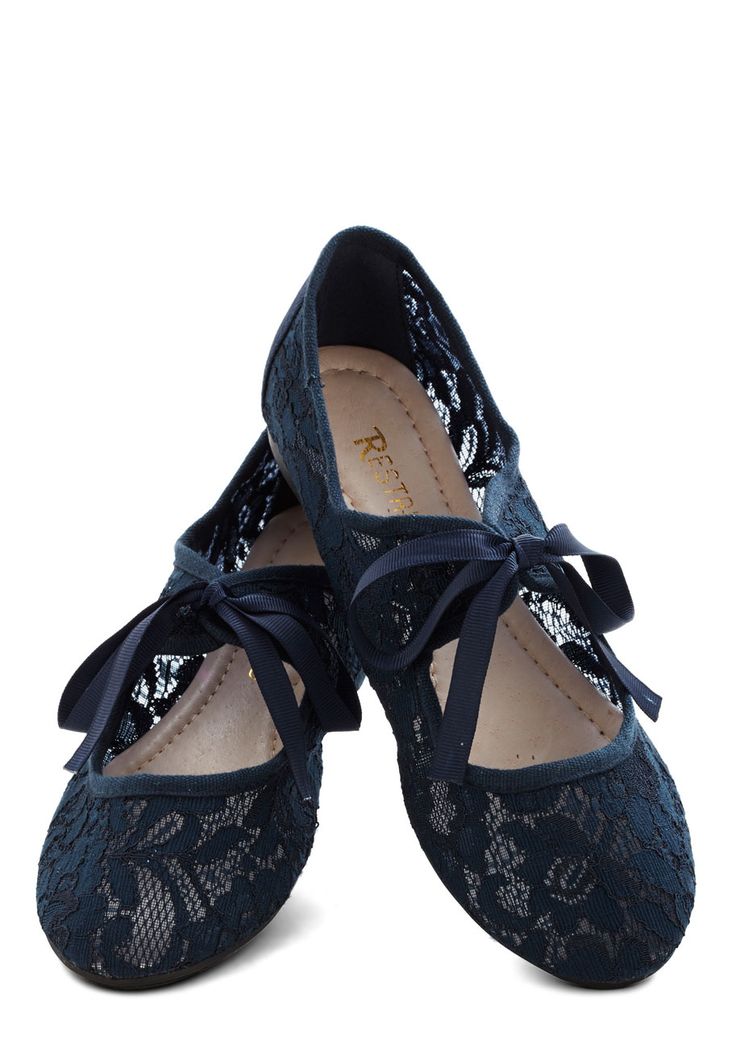 Love these! They basically look like lacy ballet slippers and what woman doesn't want the kind of shoe that will bring out the girl in her?
23. Pointed toe flats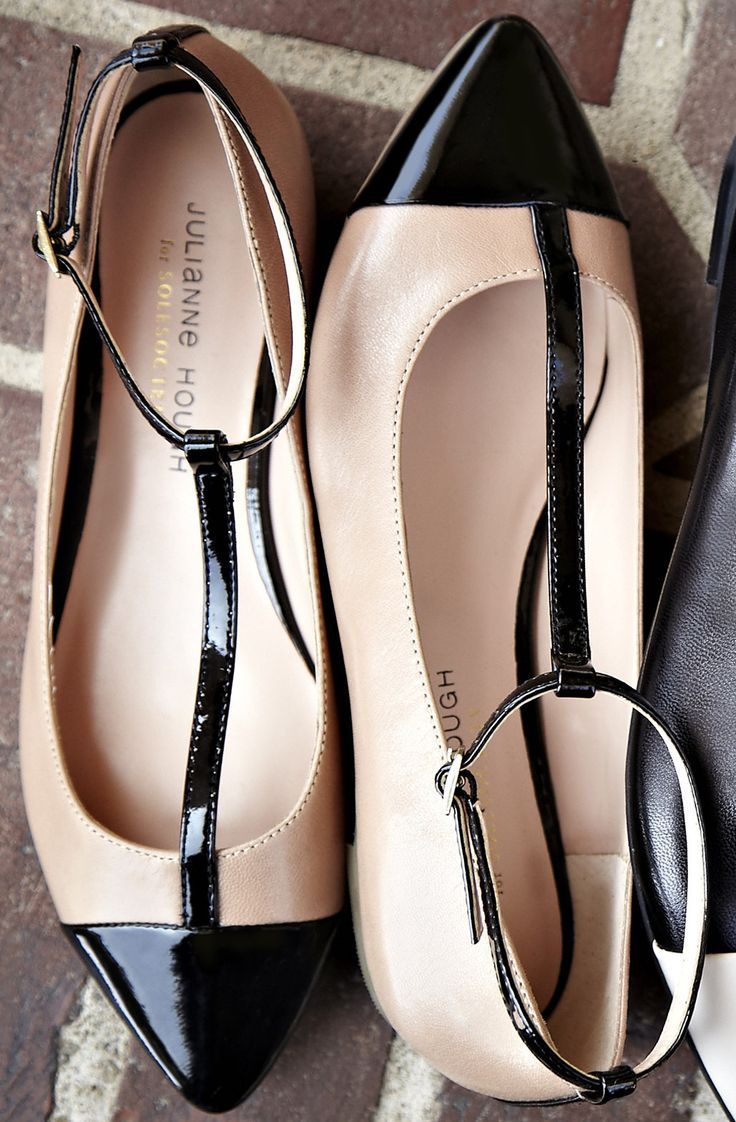 Another kind of "toe" is the pointed one. It's a mature-looking kind of flat if you'd prefer a bit of sophistication.