16 Interesting Food Nail Designs to Try
More and more people are trying to make manicures by themselves. That's great to kill your time and beautify your nails at the same time. As your personal stylist So today, we would like to offer you some interesting food nail designs. You can check them out and try them out in your spare time. Scroll down and enjoy!
Adorable Strawberry Nail Design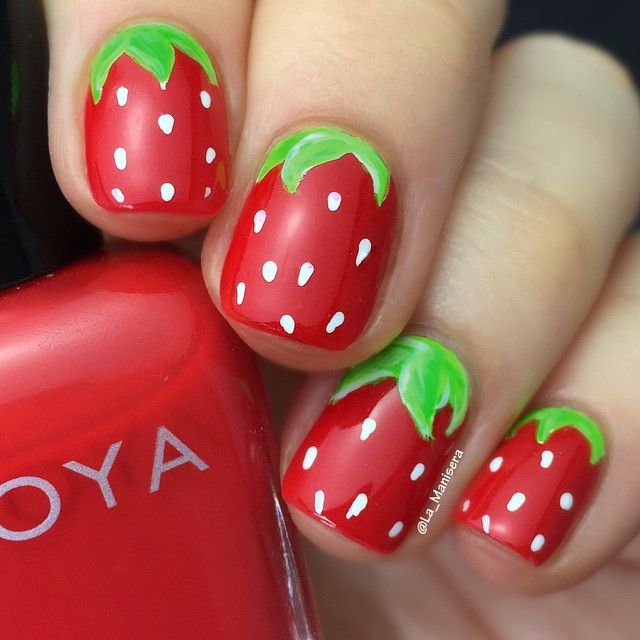 Will these adorable straberry nails urge you to buy some real ones to taste?
Cupcake Nail Tutorial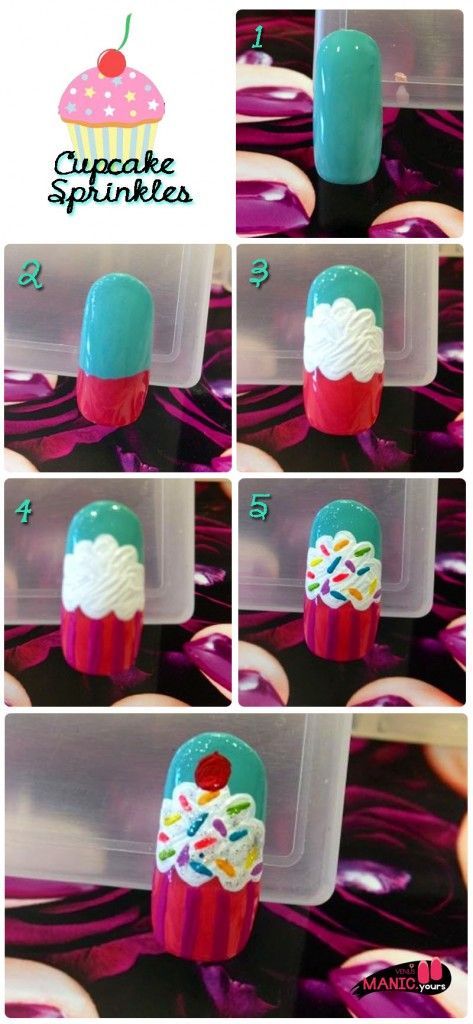 If you like cupcakes, why not just try this rich cupcake nail design?
Yummy Food Nail Designs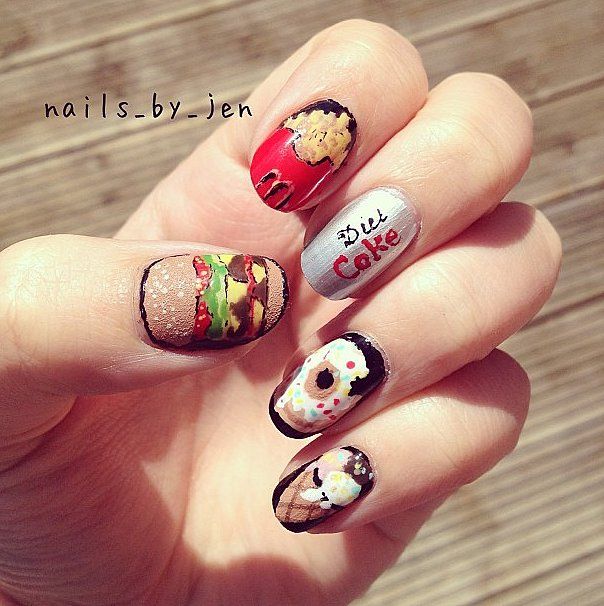 Put your favorite food onto your nails so that you won't feel so bad when you are hungry.Ha-ha. Maybe, you will feel more hungry.
Pretty Pinapple Nail Design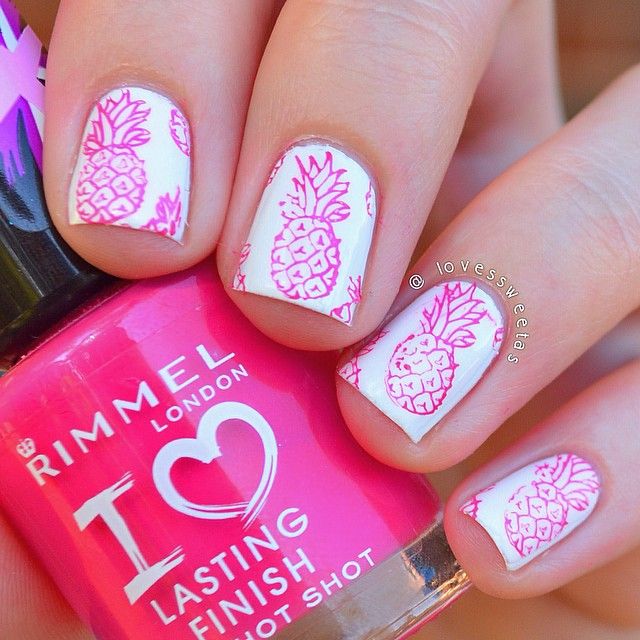 The pink nail polish looks quite staring against the white background. It great for women who don't like so much colors on their nails.
Pretty Fruit Nail Design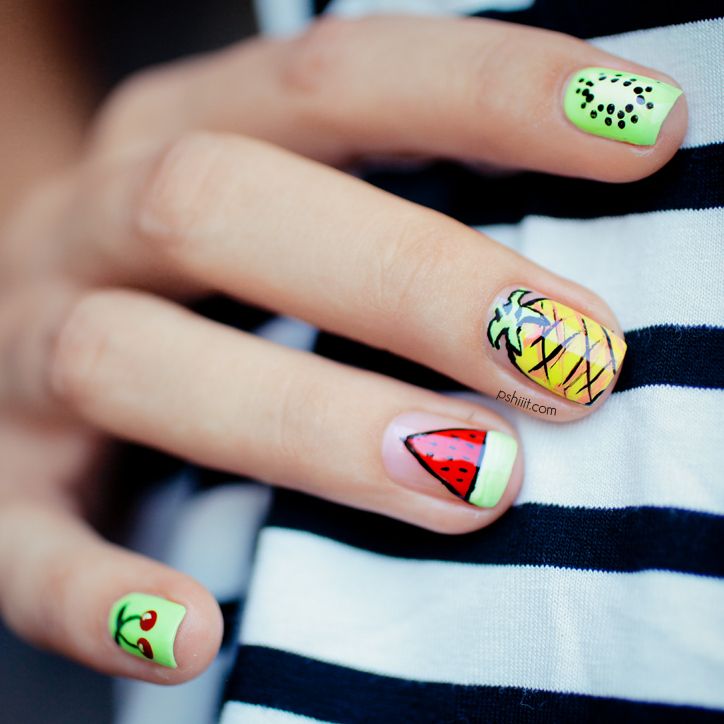 What's your favorite fruit? Perhaps, you can copy this idea and paint different fruit on each nail.
Chic Junk Food Nail Design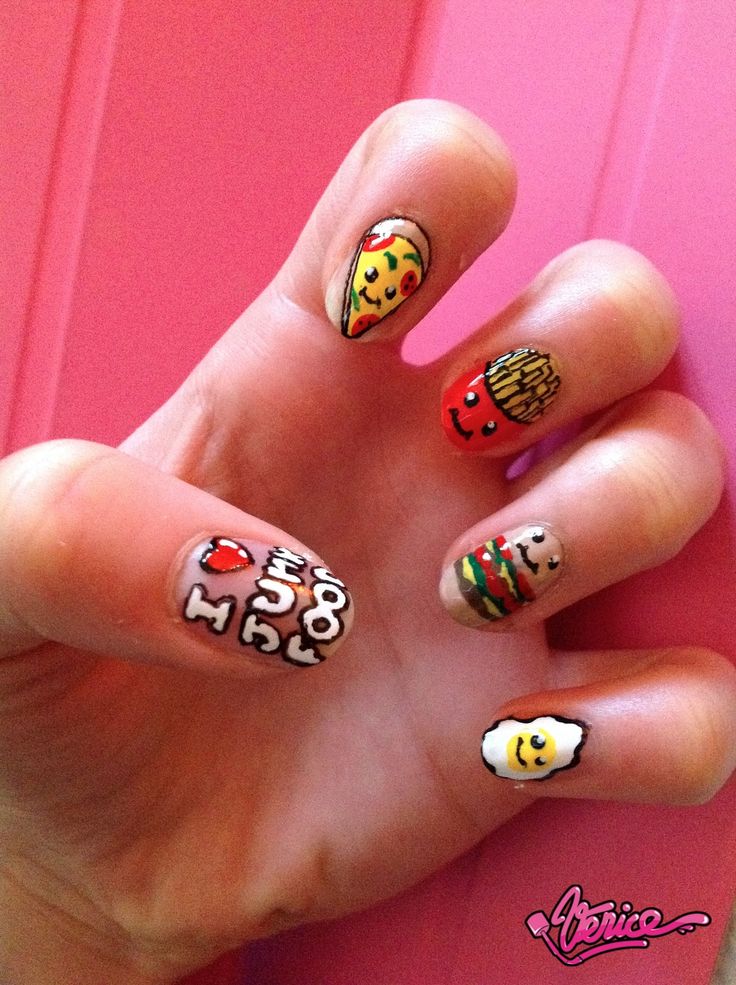 It's true that junk food is bad for our health. But it doesn't matter if you just paint them on your nails. Right?
3D Food Nail Design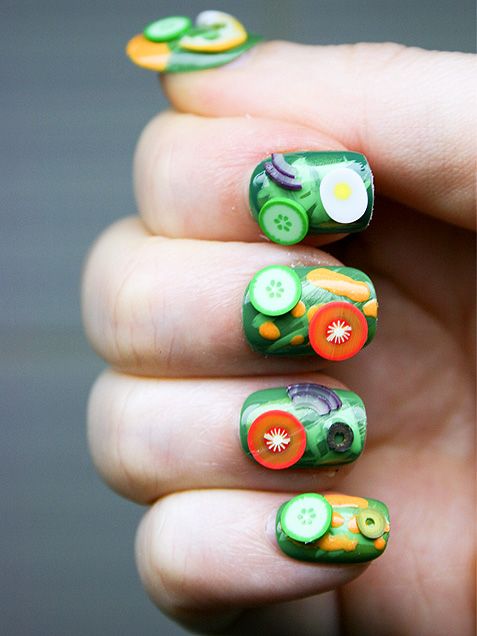 3D nails are worth trying. You can wear these stylish nails on any special occaions.
Delicious Food Nails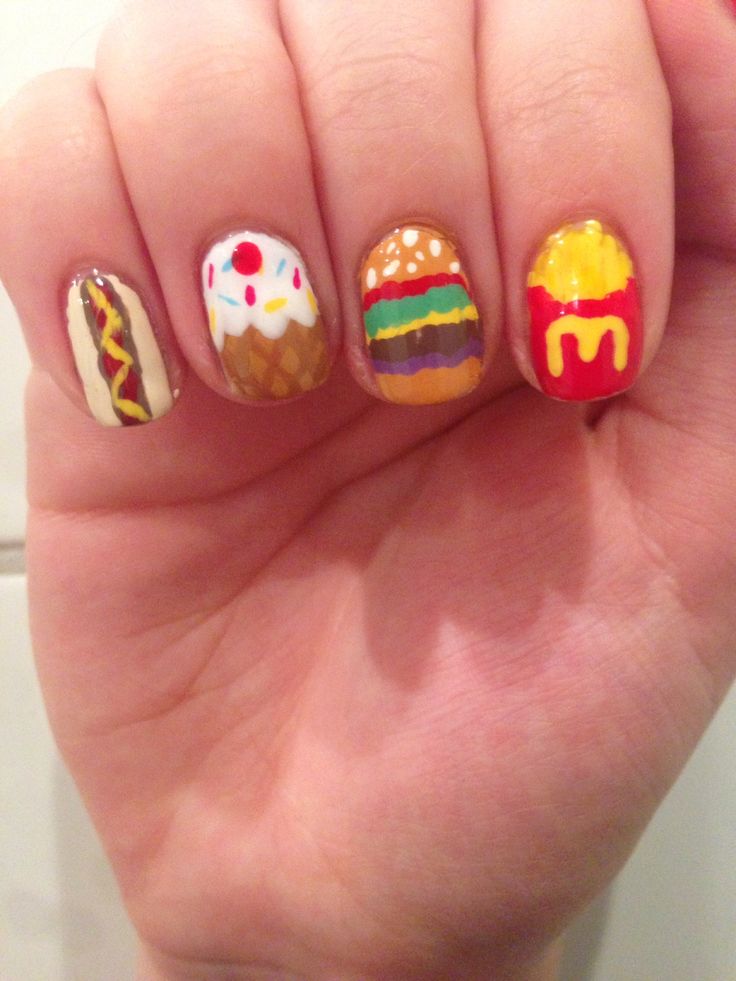 After seeing this picture, have you realized that the declicious food nails are not difficut to make.
Interesting Food Nail Design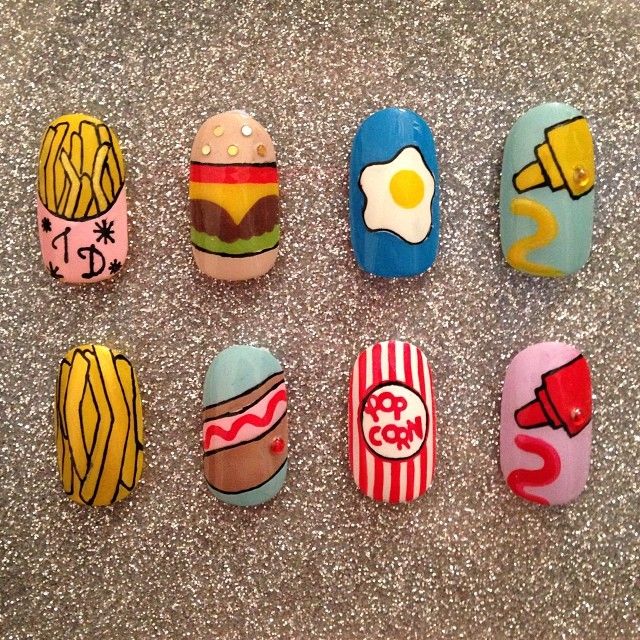 Well, here is your favorite McDonald nail design. Which do you like best?
Stylish Sushi Nail Design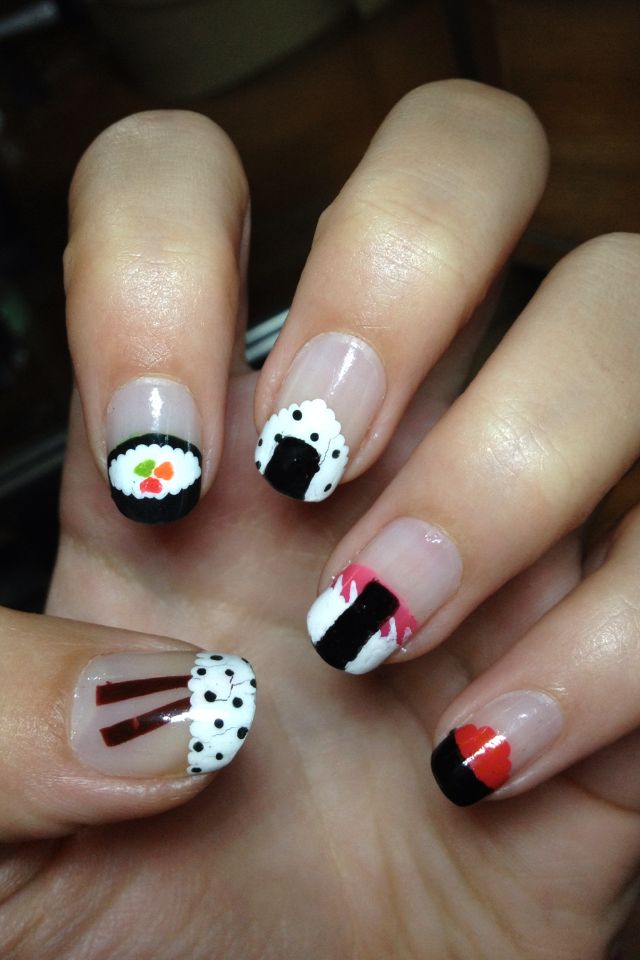 In a simple style, this sushi nail design is quite chic for all women to spice up their boring routine life.
Sweet Doughnut Nail Designs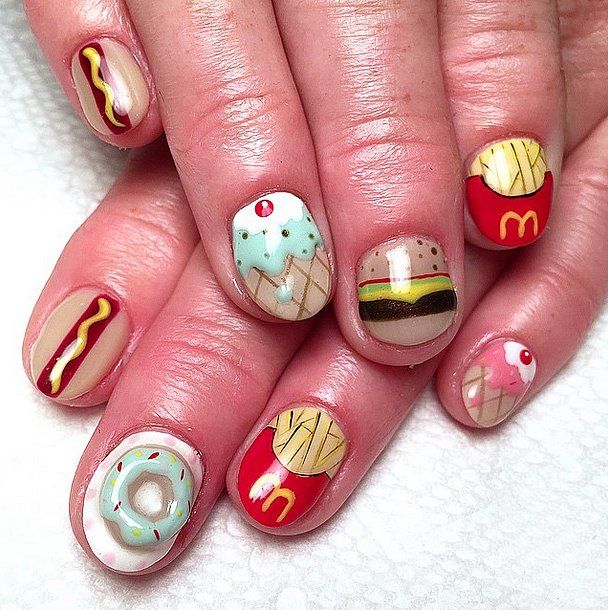 Look what we've got here! Ice cream, hamburger and sandwich… Wow, do you like this idea?
Cute Pink Doughnut Manicure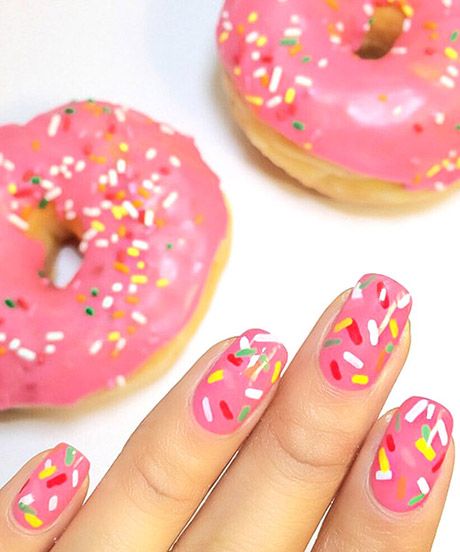 However old a woman get, she will never hate pink. This pink nail design is inspired by the sweet doughnuts. It's really a pretty manicure to try for those happy occasions.
Beautiful Watermelon Nail Design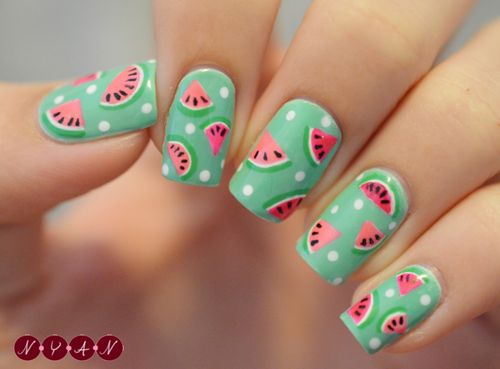 This watermelon nail design is the most beautiful I've ever seen. The muted green base is really wonderful for the watermelon theme.
Lovely Cartoon Ice Cream Nails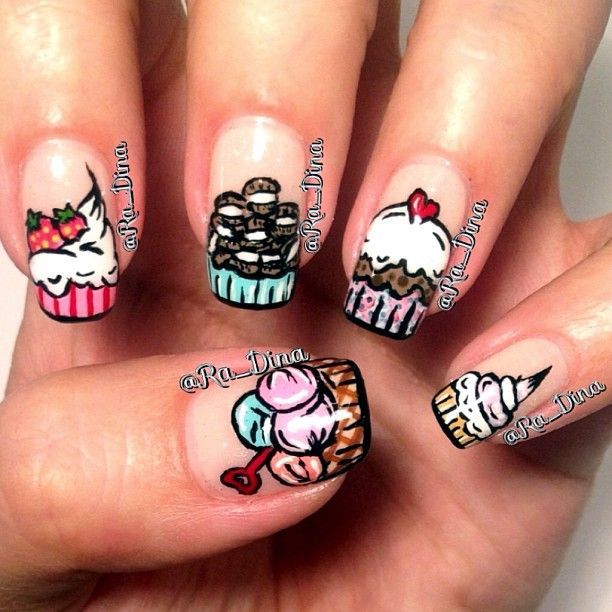 This manicure idea looks so cute with these interesting cartoon ice creams.
Fresh Fruit Nail Design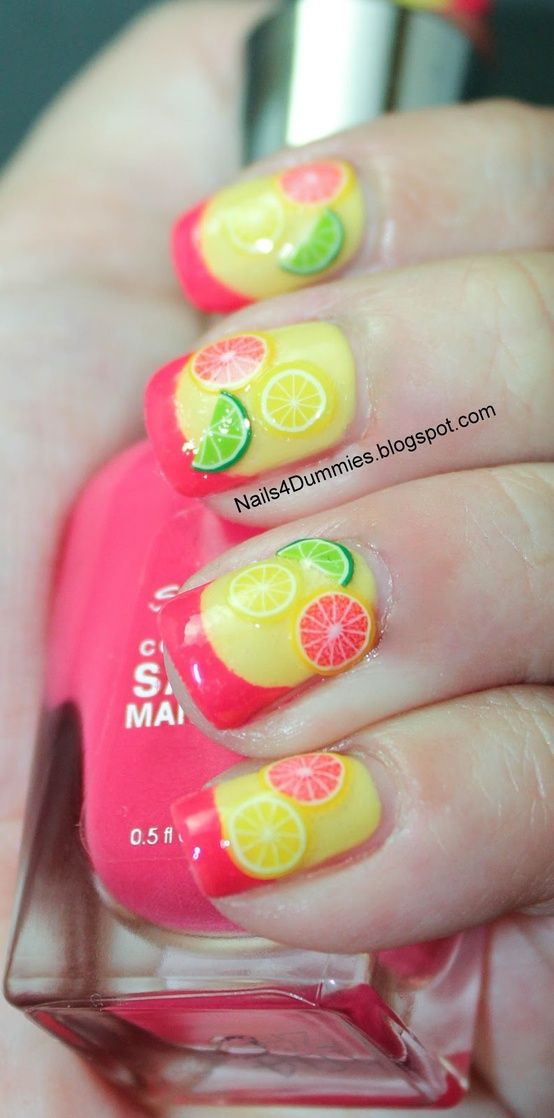 How can a wpman say No to these adorable colors? And the yellow, green and pink look rather stylish on this fresh fruit nail design. All sweeties should experiment with it.
Cute Kiwi Nail Design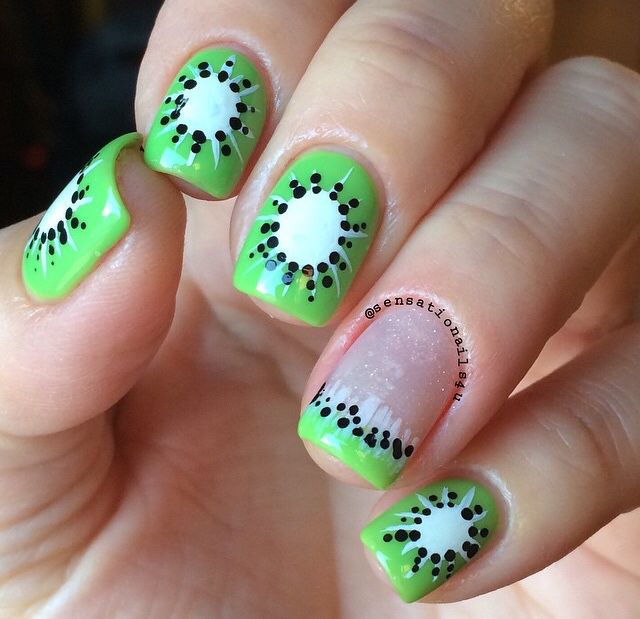 This kiwi nail design looks quite salubrious and it may be more suitable for spring or summer.