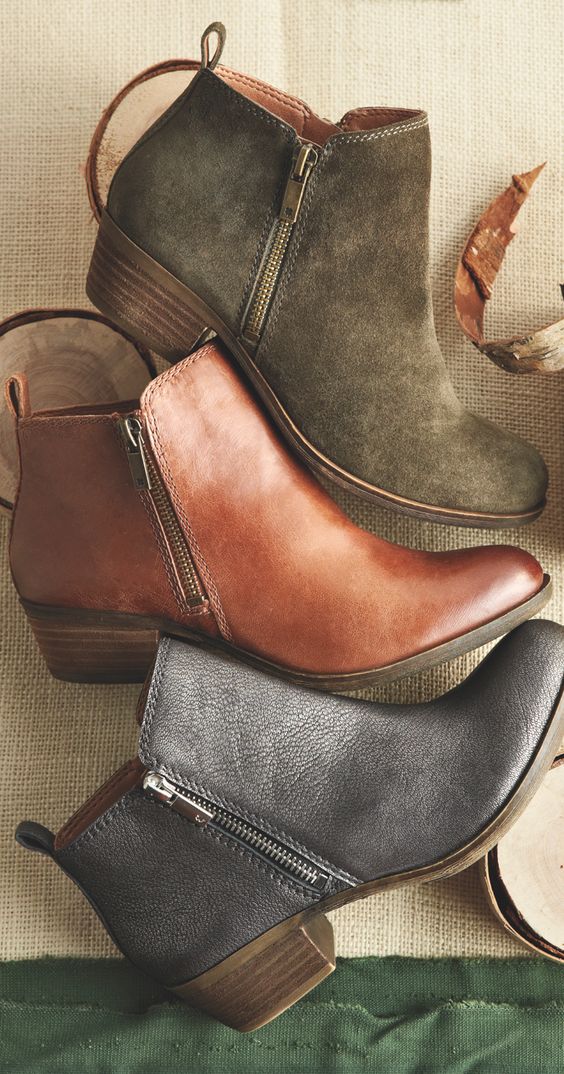 via
What do you wear with boots?
Booties are one of the most popular trends in the current fashion world. They're very versatile and can be worn with anything from a sundress in the summer to leggings and a sweater when the weathers cools down. Plus, they're the perfect in-between shoes when it's too hot for sandals but not yet wintry enough to pull out your tall boots. If you want to jump on the bandwagon of this trend but aren't sure how to pull it off, keep reading to discover seven ways to wear booties (buy the best booties of this season here.).
1. With Skinny Jeans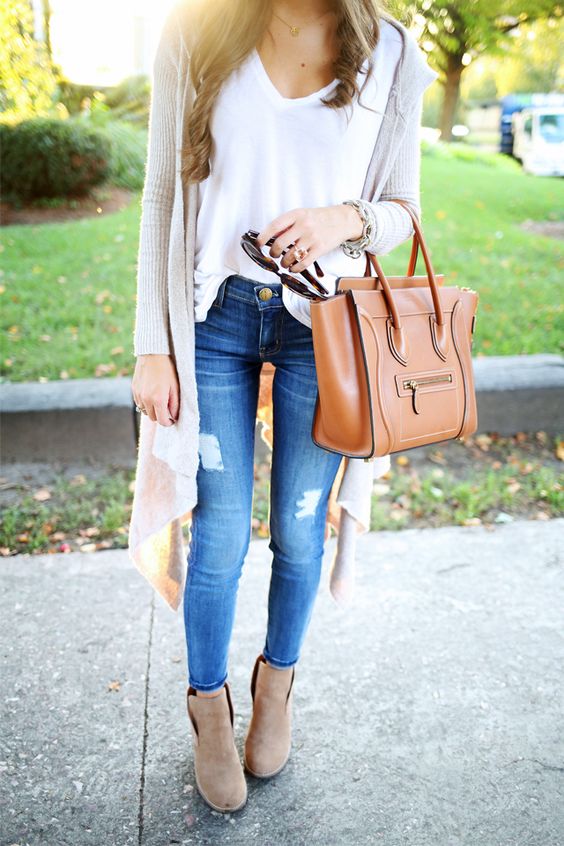 Skinny jeans are the classic choice for pairing with ankle booties. The cuffs of skinny jeans fit effortlessly into booties without creating any unattractive bunches or wrinkles. If you're looking for a simple way to wear booties, slip them on with a pair of skinny jeans for a modern, streamlined look.
2. With a Boho Dress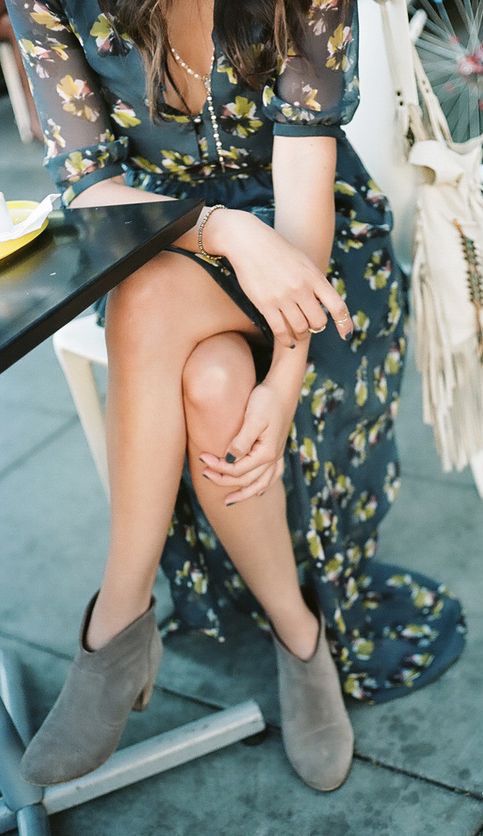 Booties look great when paired with a loose boho dress. The tight, streamlined cut of ankle booties help balance out the flowy finish of a boho-style dress to create a look with a bit of shape. If you choose to pair your booties with a boho dress, try to choose a dress that is cut at the knee or above. Longer dresses don't generally jibe very well with ankle booties and tend to look unbalanced.
3. With One Color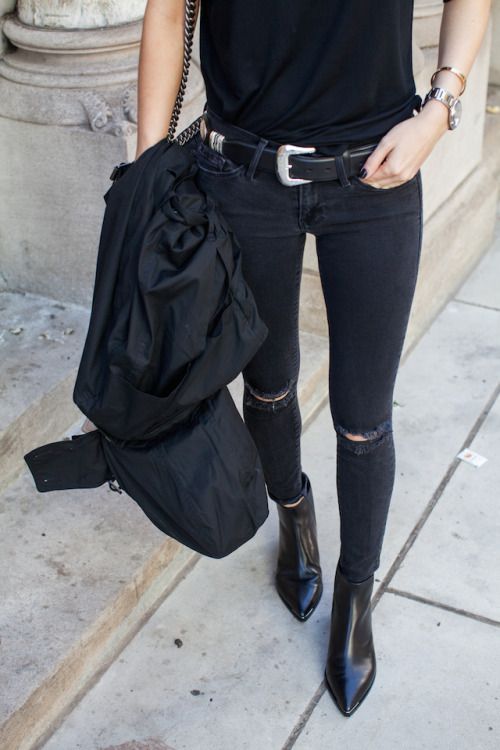 A monochromatic look pairs well with booties. Wearing an all-black outfit with black booties is a great way to take advantage of the monochromatic in a stylish way. If you do go for a monochromatic look, however, just make sure that you spice up the texture and style of your clothes. Don't go all tight or all loose; a loose black tee with ripped black skinny jeans and black booties is a perfect choice.
4. With Boyfriend Jeans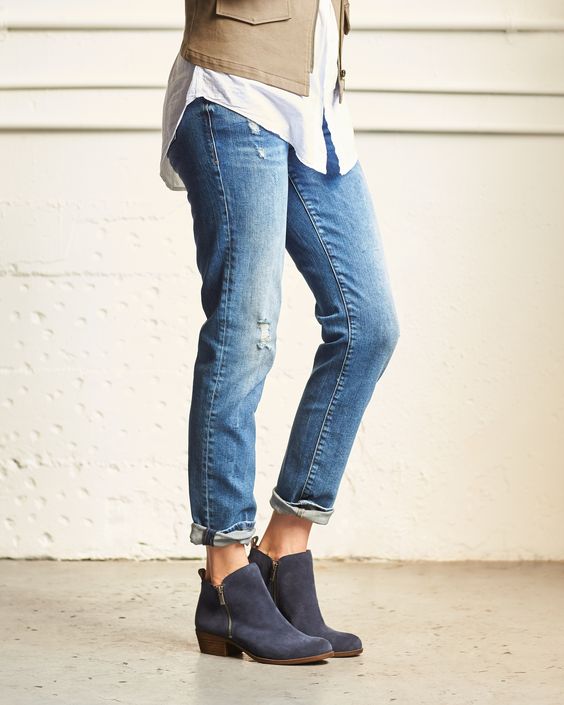 Many people are hesitant to wear ankle booties with jeans that don't have a skinny cut. However, it is possible to rock looser jeans with booties. The trick is cuffing the hems of your jeans to a few inches above the top of your booties. That way, you don't have to worry about trying to pull the jeans over the booties or tuck them in. Boyfriend jeans with booties creates a gorgeously unique, casual look.
5. As a Statement Piece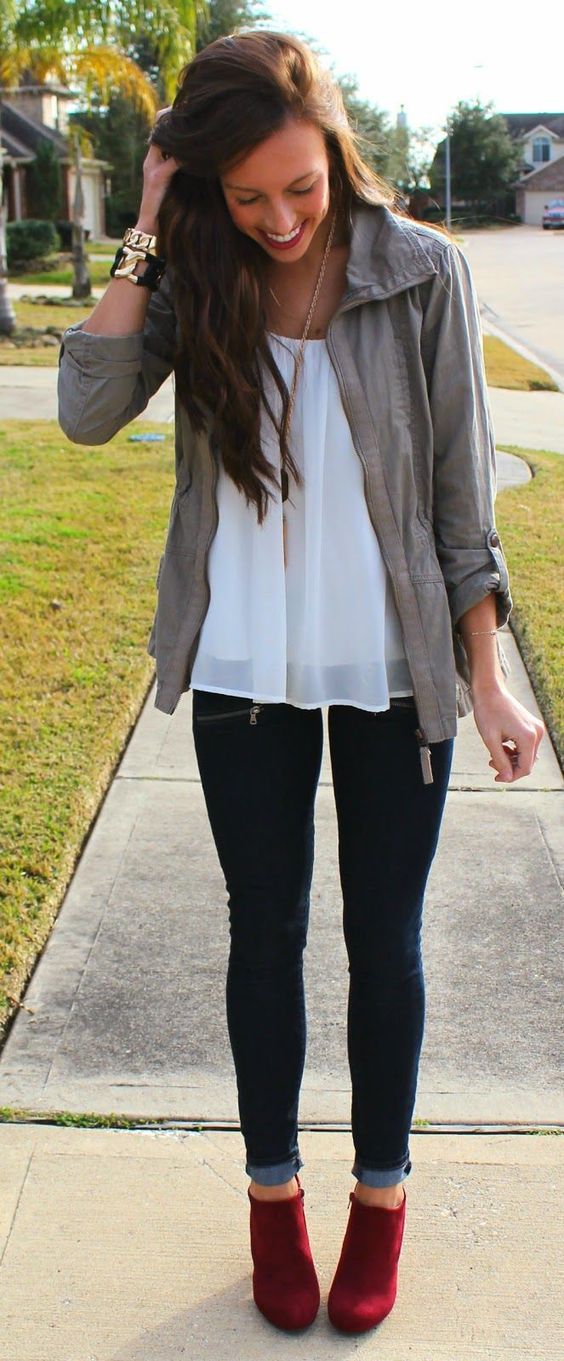 Booties are most commonly available in neutral colors like black, gray, or brown. However, there are some booties available in brighter, more eye-catching colors such as maroon or cobalt blue. These booties, while they might be a bit intimidating, can look great as a statement piece for your look. Just make sure that you keep the rest of your outfit neutral so as not to create an overcrowded look.
6. With a Heel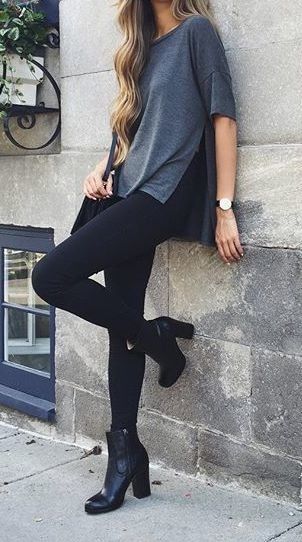 Booties with a heel add a bit of chic style to your look while still maintaining a casual vibe. If you're looking for a bootie that you can wear every day to work, stay away from stilettos. Instead, go with booties that have a stacked heel or a chunky wedge.
7. With Tights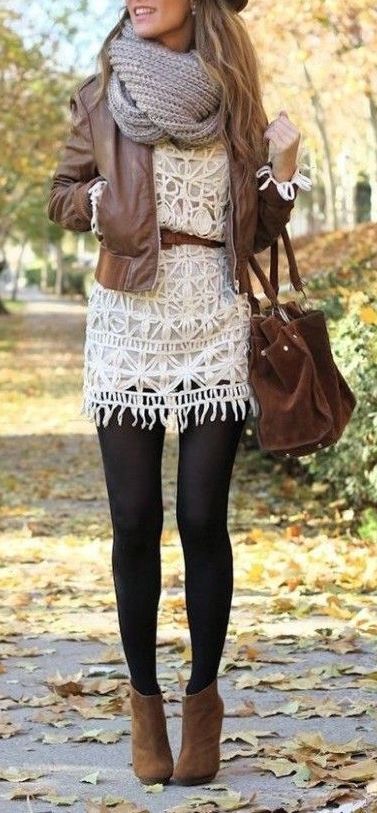 Booties paired with a short dress and tights creates the quintessential fall look. It's warm enough to be worn on cooler days, but the short dress helps it maintain a hint of summer style. Try wearing your booties with opaque black tights and a short-cut sweater dress for a flawless autumn flair.
Booties are comfortable, cute, and a chic twist on the timeless boot trend. Before you head to the shoe store, use the tips in this post to learn about seven ways to wear booties flawlessly to create several different, gorgeous outfits with just one pair of shoes.
And here are some beautiful booties you may love, enjoy.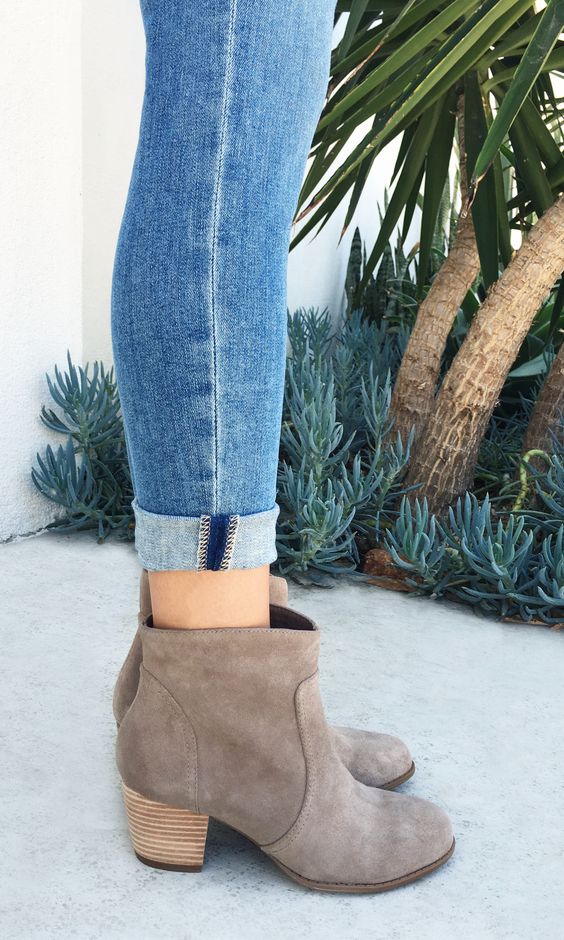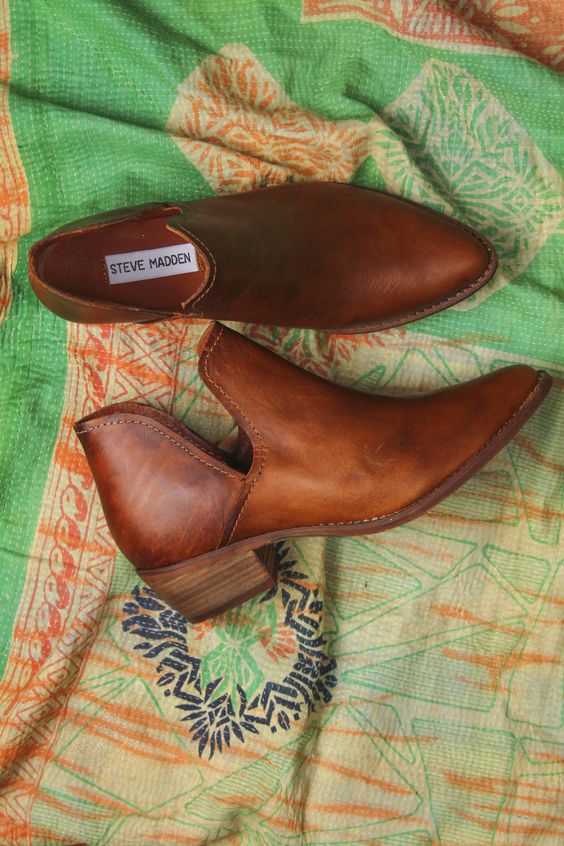 I WANT!!! STEVE MADDEN 'Austin' Cutout Leather Booties via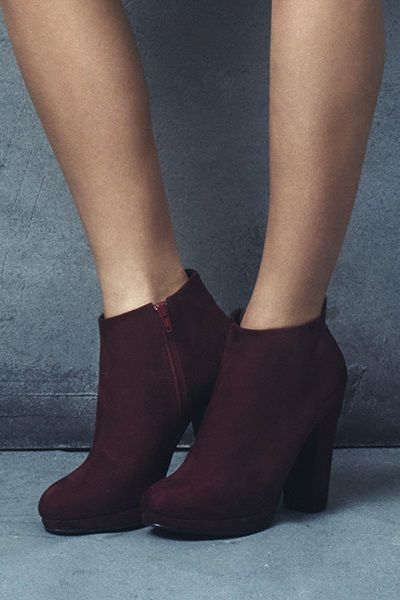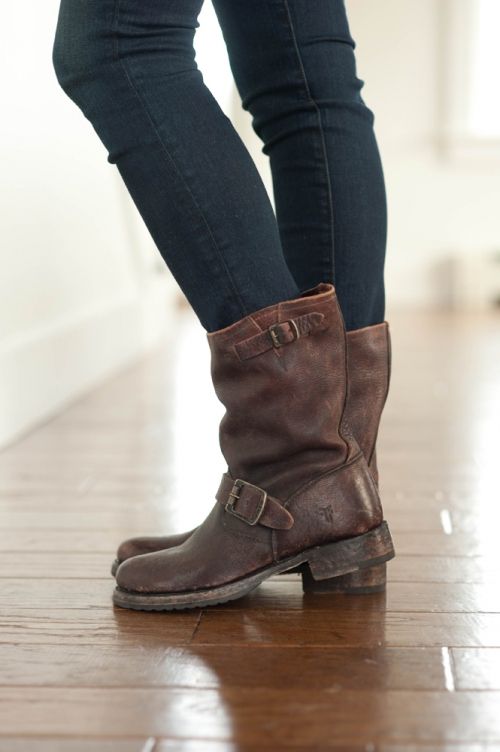 outfit ideas for winter /via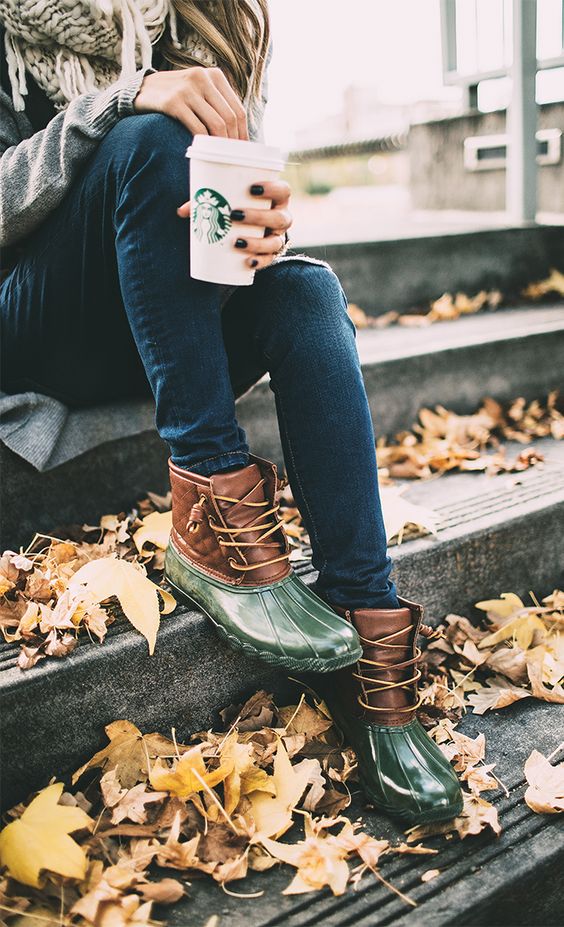 shoes for fall – cute boot for girls /via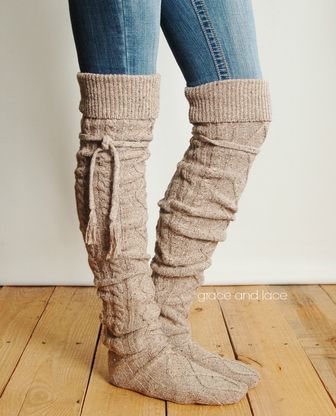 Alpine Thigh High Boot Socks™ – Grace And Lace Boot Socks As Seen On Shark Tank /via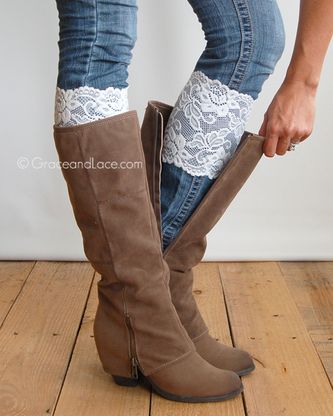 $19.99 Stretch Lace Boot Cuffs™ /via