You won't know how beautiful you are until you try the short haircut. The short hairstyles are effortless fashionable and they will make women look more lively. If you are tired of the long hairstyles, just cut your hair short and experience the charm of short haircuts.
In this post, we are going to show you one of the most stylish short haircuts: the stacked haircuts. They are super cool for women who want a more sophisticated look. Now, scroll down and check out these 20 trendy stacked haircuts. Show your favorite hair look to the hair stylist, and try it!
Blonde Stacked Bob Haircut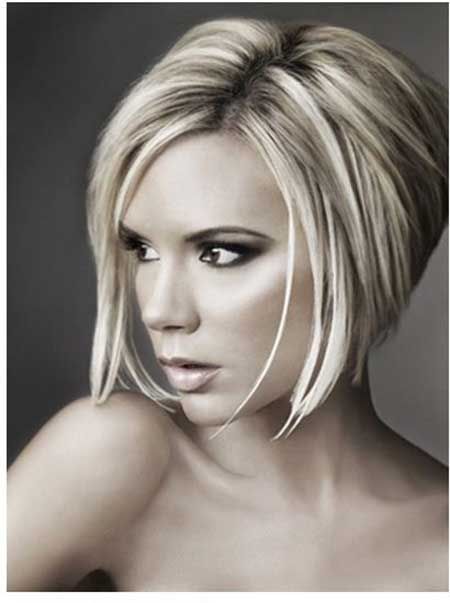 The blonde hair is chic for every woman. In additon,the stacked haircut is an ideal way for women with thick hair to make their hair look more lissome.
Messy Stacked Short Haircut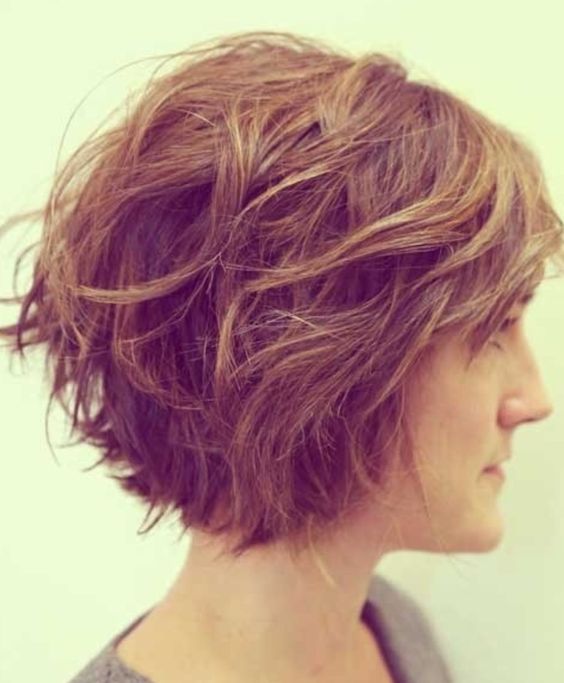 Tousle your short stacked hair messily so that more movements will be added to your hair.
Fashionable Stacked Haircut with Layers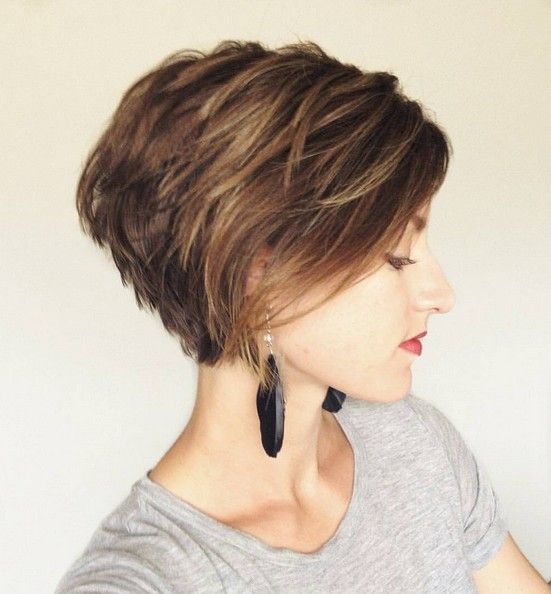 If you don't want your think hair look so heavy and dull, this stacked short haircut will be a nice solution. Besides, the rich layers do a great job in turning this stacked haircut more fashionable.
Stacked Haircut for Straight Hair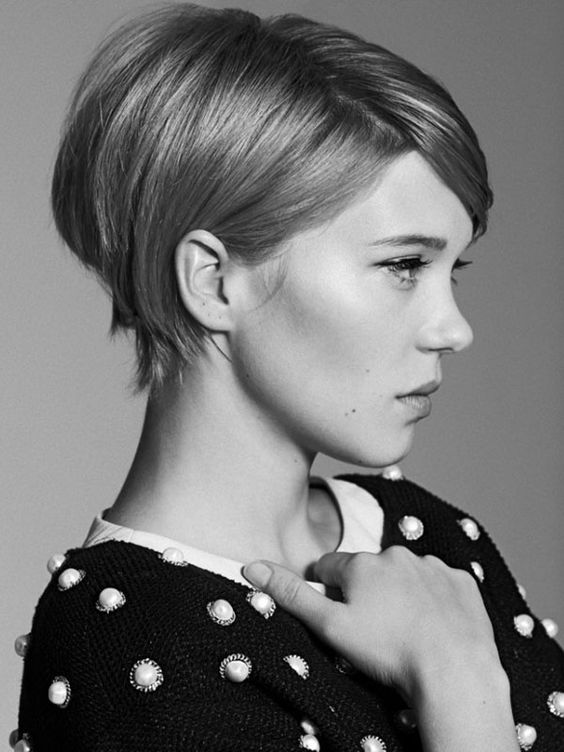 This stacked haircut looks qutie pretty with the sleek locks. Because some height has been created at the back, your head shape will be framed to some extent.
Side-parted Stacked Haircut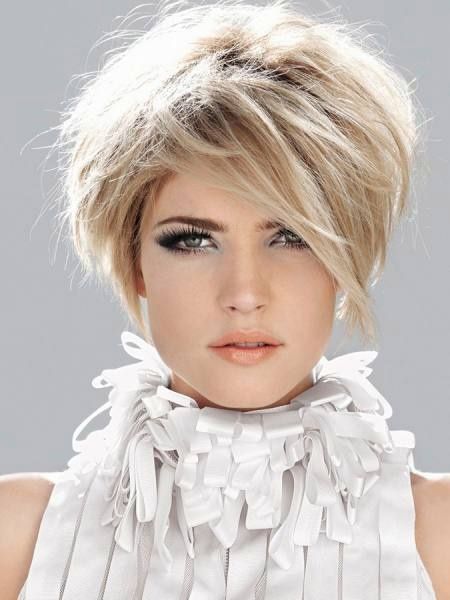 This messy stacked haircut is an ideal choice for women who want their face look smaller. Moreover, it can be a cool hairstyle for women with thin hair.
Beautiful Stacked Haircut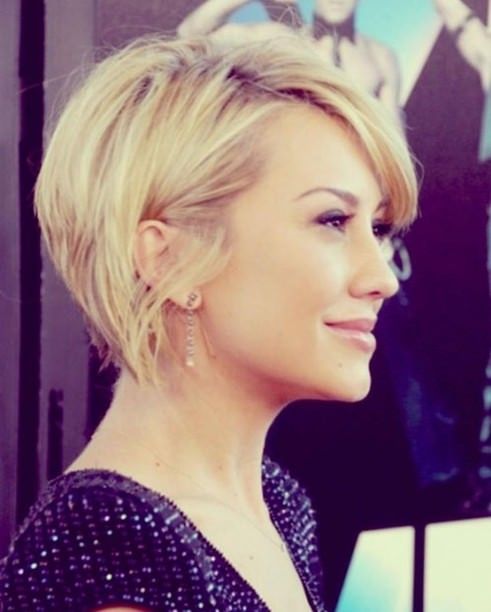 Women will look quite feminine with such a beautiful stacked short haircut. It's a fashionable hairstyle for all women over 27.
Red Stacked Short Haircut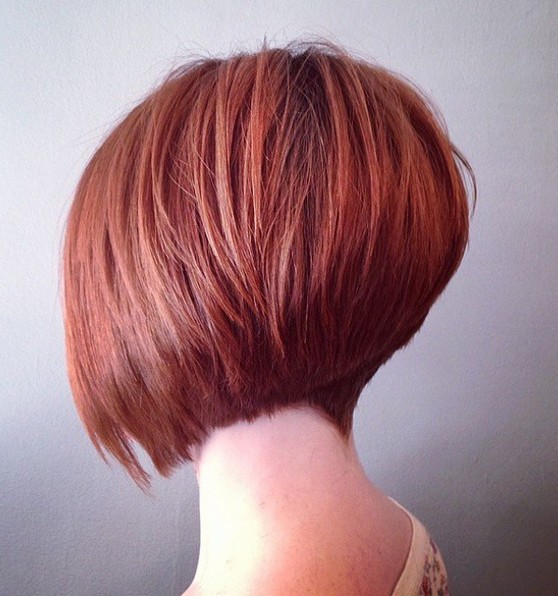 To have a more stylish stacked haircut, just give a chic color to your hair. Besides, the hair ends are trimmed in a very ingenious way, which makes this hairstyle an edgy look for young women.
Dark Stacked Short Haircut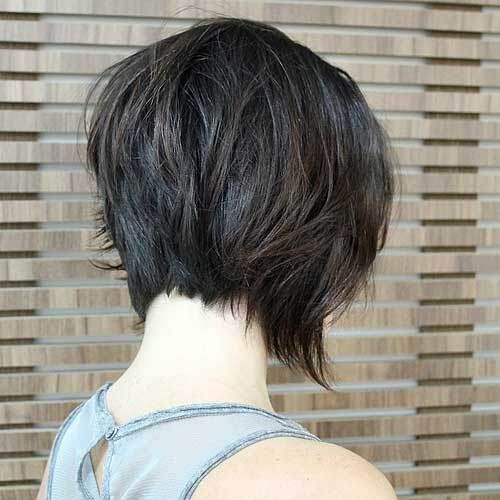 This black hair color looks very natural and beautiful. It goes well with this pretty stacked short haircut. Young women will look effortless chic with this haircut.
Stacked Haircut for Curly Hair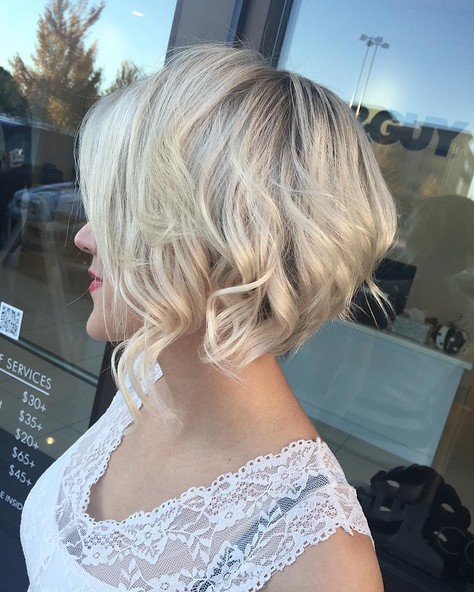 Mature women can go for a more romantic hairstyle with this curly stacked haircut.
Dark Purple Curly Haircut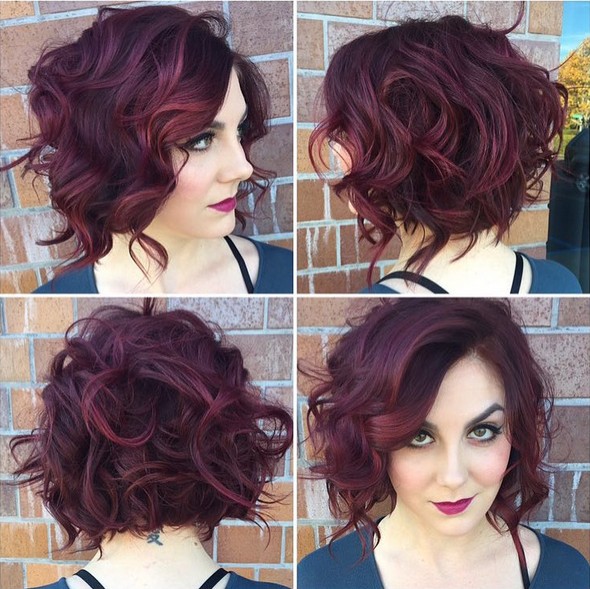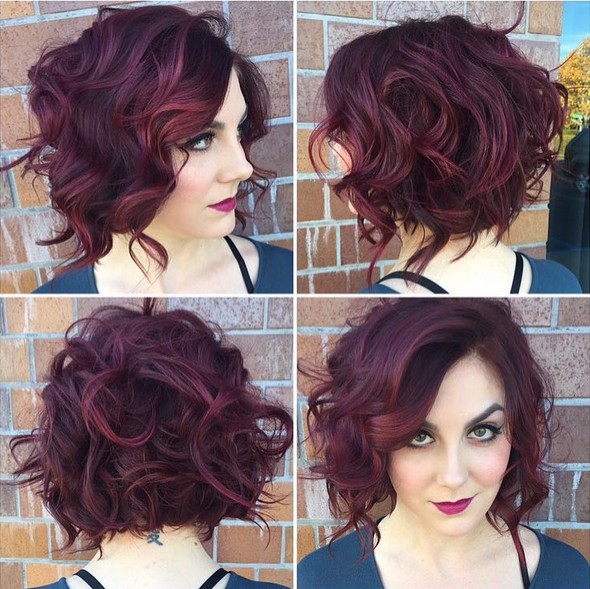 These bouncy curls and dark purple hair color make this stacked hairstyle extremely fabulous for fancy occasions.
Stacked Short Haircut with Curls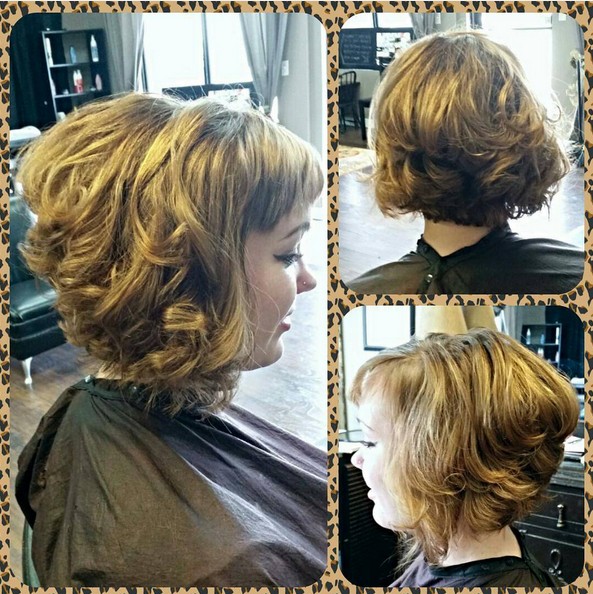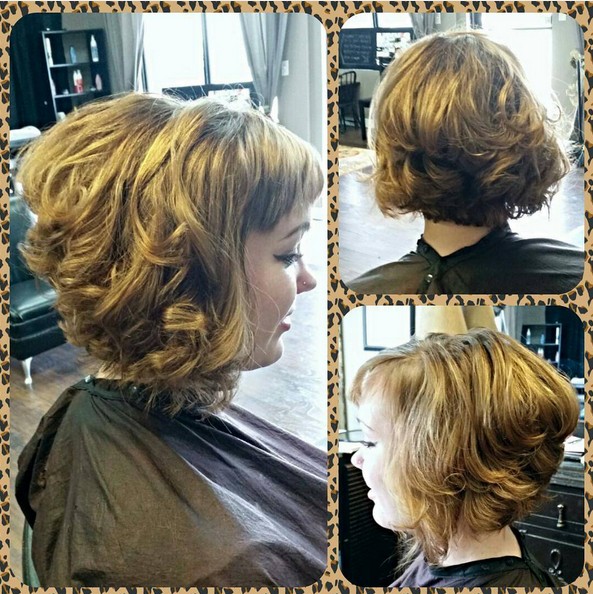 By creating some flirty curls, your short stacked hair will become more special. Such a chic hairstyle will upgrade any ordinary outfit.
Black and Purple Stacked Haircut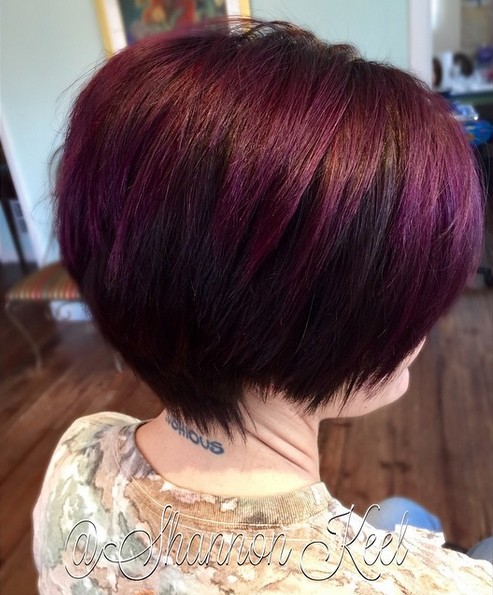 If you've already got a stacked haircut, just try this black and purple hair color idea. This hair look is quite stunning for women to try.
Fierce Red Stacked Haircut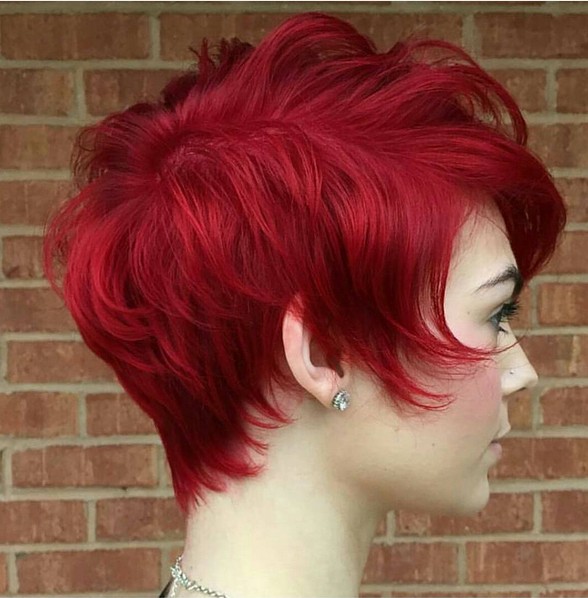 The short stacked haircut is not only great for thick hair but also suitable for thin hair. In additon, a chic hair color will make your stacked hair color more different.
Stacked Short Haircut with Bangs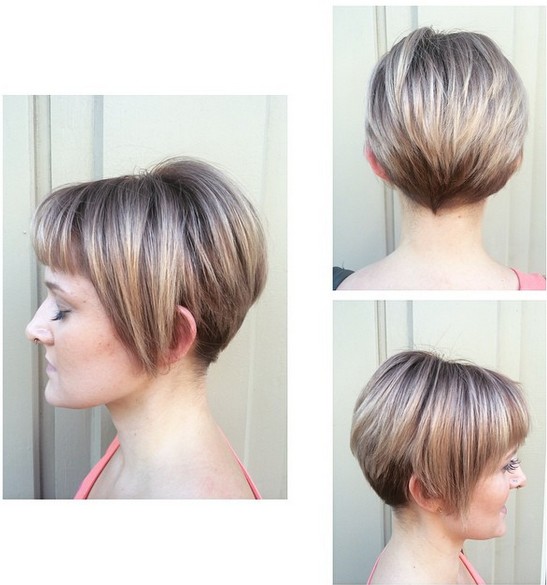 This highlighted stacked short haircut is fashionable for both young and mature women. The short blunt bangs will do a perfect job in turning women more youthful and adorable.
Stacked Short Haircut with Shaved Side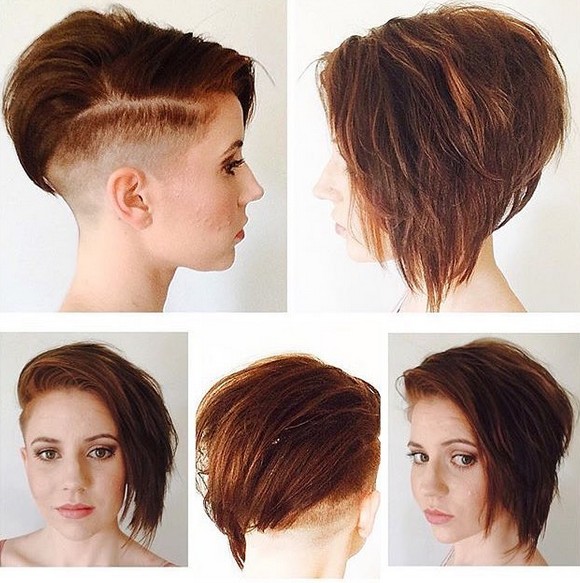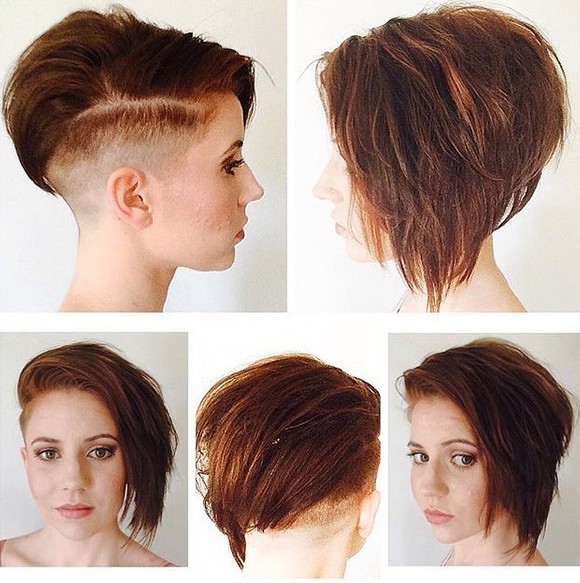 The bold shaved side makes a big contrast with the long stacked hair. If you want to look edgy chic, this hairstyle is very suitable for you.
Trendy Stacked Short Haircut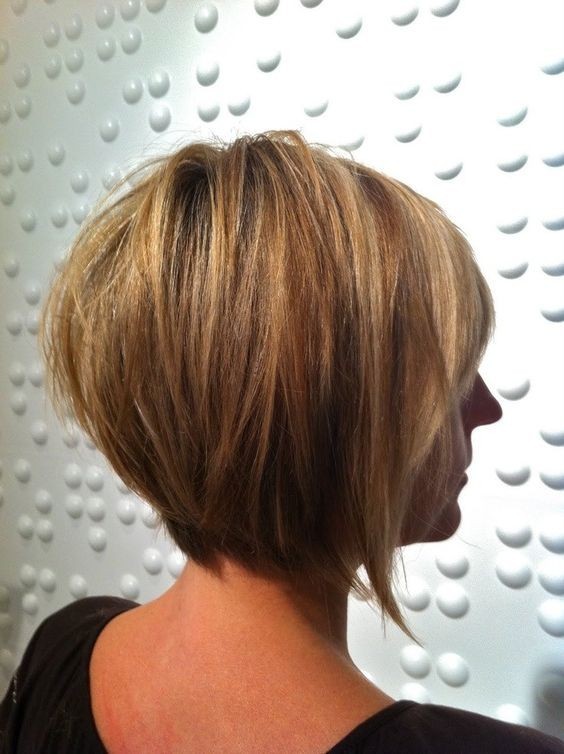 Although there aren't many layers, this stacked short hair cut still looks quite fashionable. The soft straight short hair makes this hairstyle a lovely hair look for young women.
Chic Stacked Short Haircut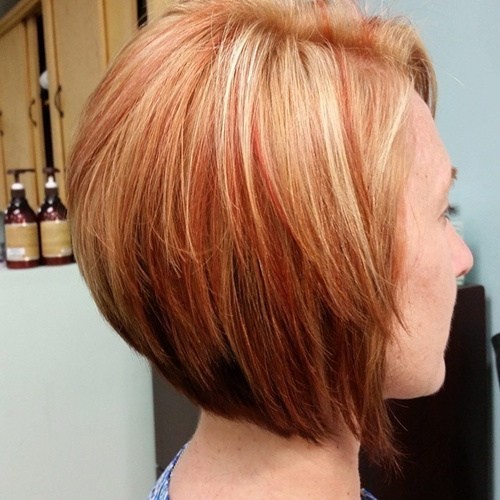 This stacked short haircut can make the back of your head rounder so that your hairstyle will look perfectfrom any point of view.
Platinum Blonde Short Haircut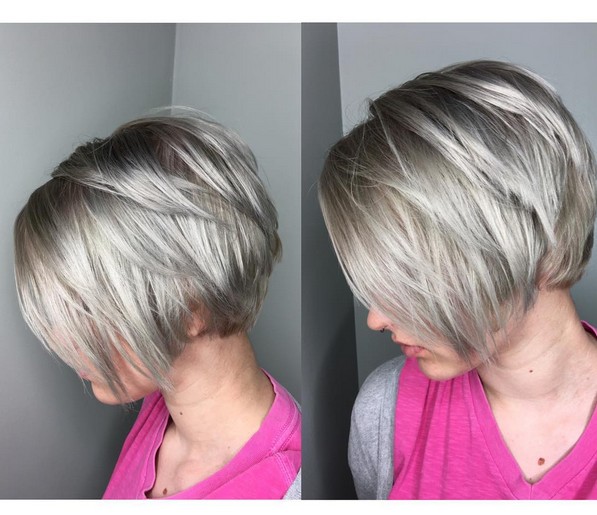 The platinum blonde hair is really fashionable for women to upgrade their stacked haircut. Besides, the fine locks looks full of life and movement thanks to the rich layers.
Curly Stacked Short Haircut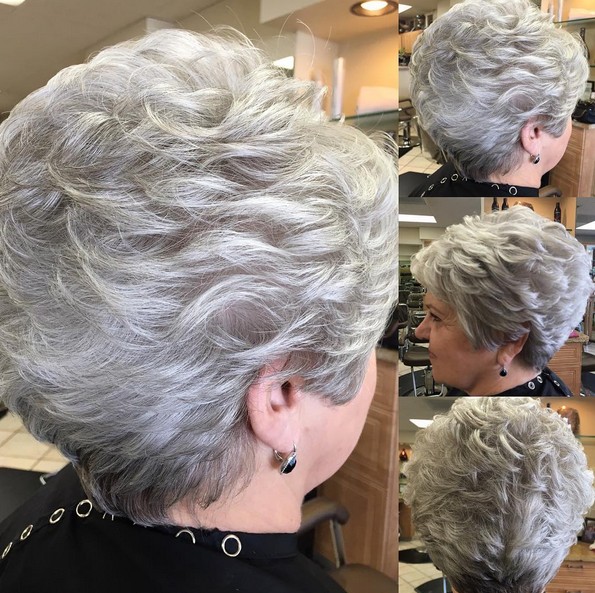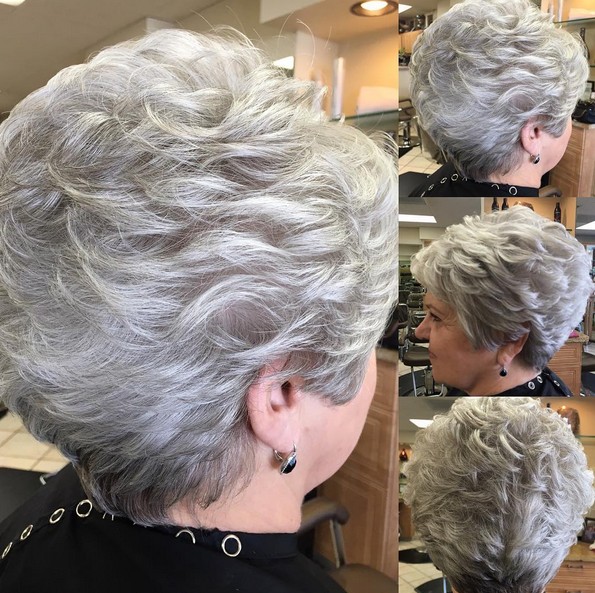 Old women will look quite sophisticated with this grey stacked haircut. It is the curly layers that give a better shape to the head and make the hair more stylish.