Here's a super fashion-statement look, hot off the runway models of the world, all ready for us to do our own fabulous hairstyle make-overs for this season!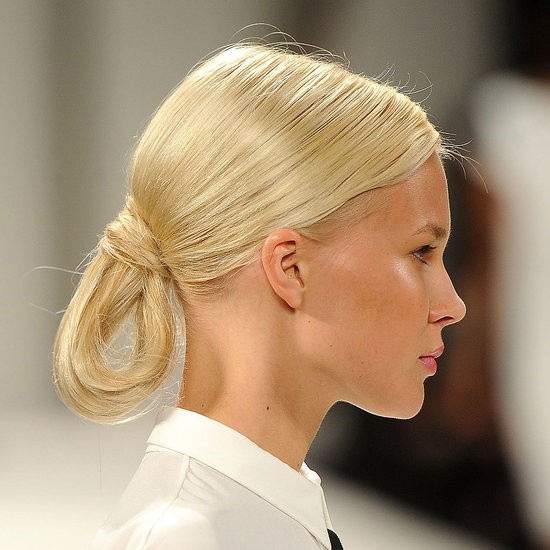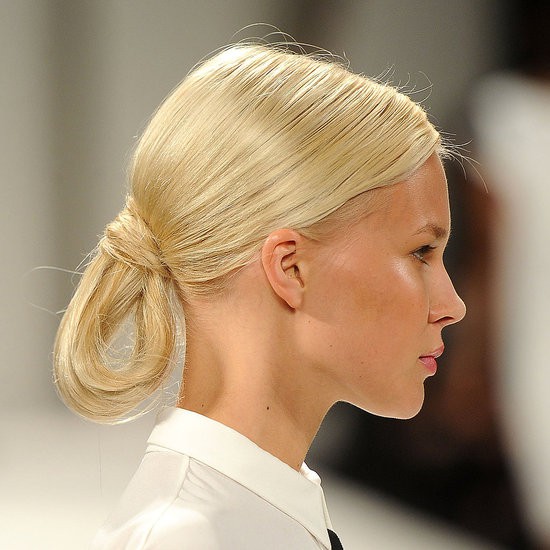 The hair is combed back from a centre parting and secured with a pony-tail band, just above the nape.  A thick strand of hair is wound around the fastener, giving it a classy elegant look.  Then the hair is folded up into a fabulously trendy loop, instantly changing the pony-tail into a very sophisticated new style!
This lovely, sleek loop echoes the huge popularity of the chignon, but is completely original and different, making it perfect for setting a new trend amongst your friends! If you don't like this updo, why not browse other categories?