When you are invited to the parties, what kind of makeup should you wear? There isn't an option better than the shimmer look. Today's post is about the party makeup looks. Actually, they are also stunning for a night out look. Here, we have collected several shimmer makeup ideas for you to get inspired. They are so fashionable and can be achieved easily. Just stay here and check them out!
Grey Shimmer Eye Makeup Idea 
The red-lips look will never go out of the fashion. It can improve the whole look to a more sophisticated level. As for the eyes, you may try this wonderful mix of  the smoky look and glitter grey eye shadow.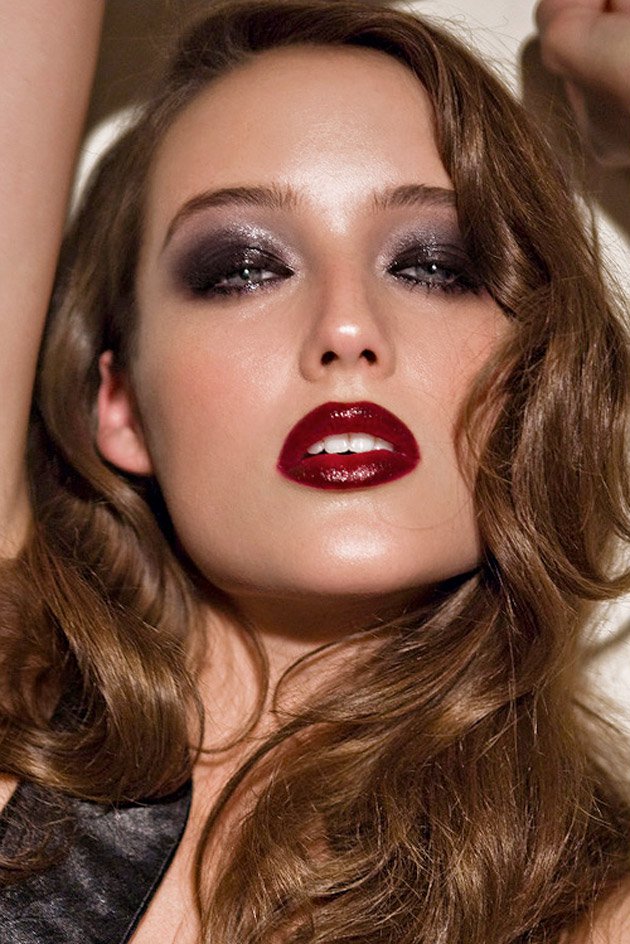 Chic Shimmer Eye Makeup Idea
Makeup lovers know how important the eyeliners are to an exquisite makeup look. If you want your eyes to be more alluring, just draw a long cat eye liner and wear the curly lashes. This can make your eyes talk!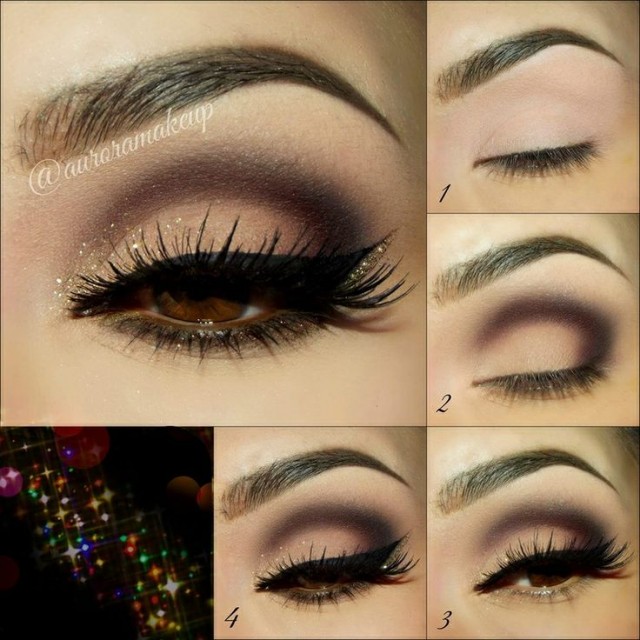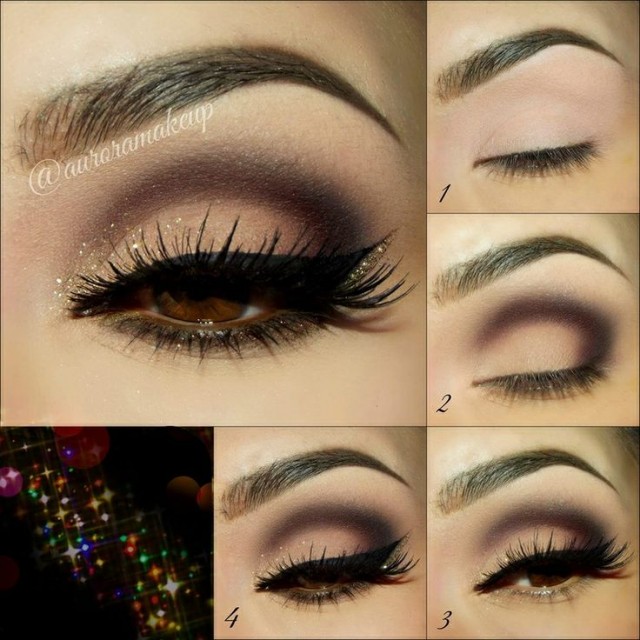 Gold Shimmer Eye Makeup Idea
Golden shimmer eye makeup is so shining that it's great for some darker situations. You may wear such a chic look for a wonderful night look. The full brows and black cat eye liners complete this simple yet stylish makeup look.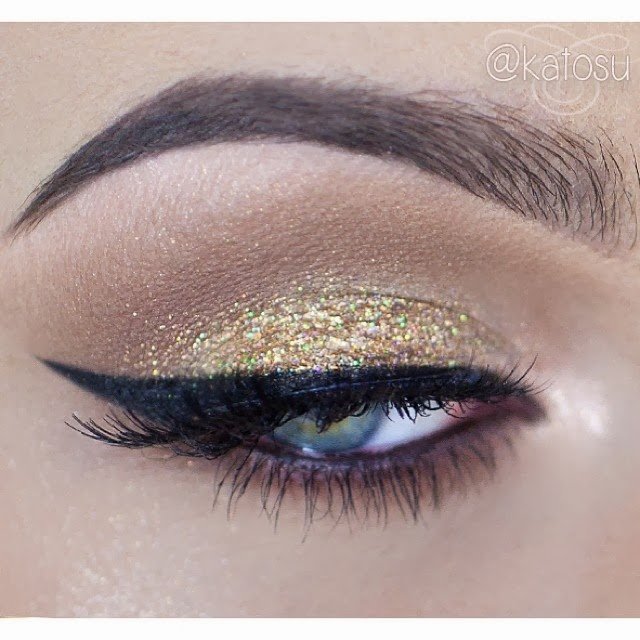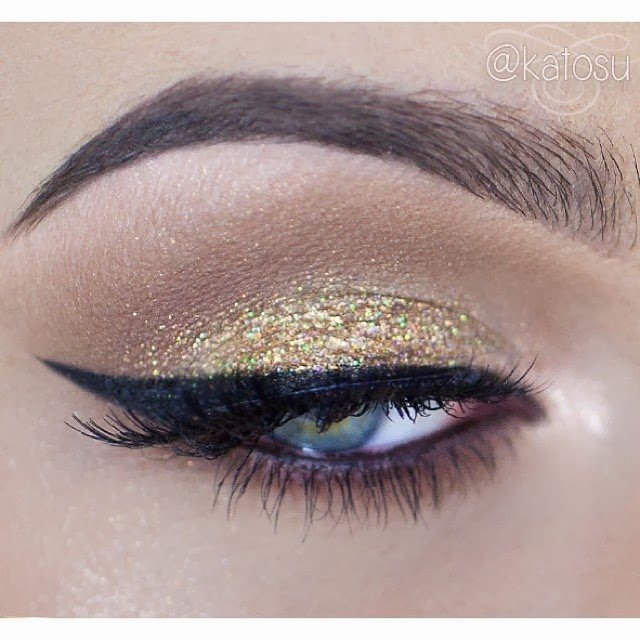 Golden Shimmer Eye Makeup for Night Look
Draw a darker line above your eyes and you can have a retro-chic eye-makeup look.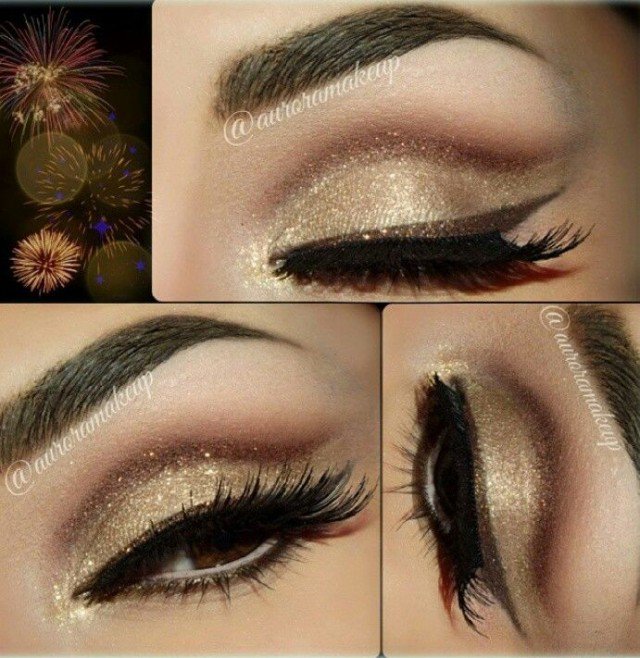 Lovely Shimmer Eye Makeup
This blue simmer eye makeup is so fabulous and it seems to be the eye of an angel. Apply some glitter sequins onto your eyes and it can be really breath-taking.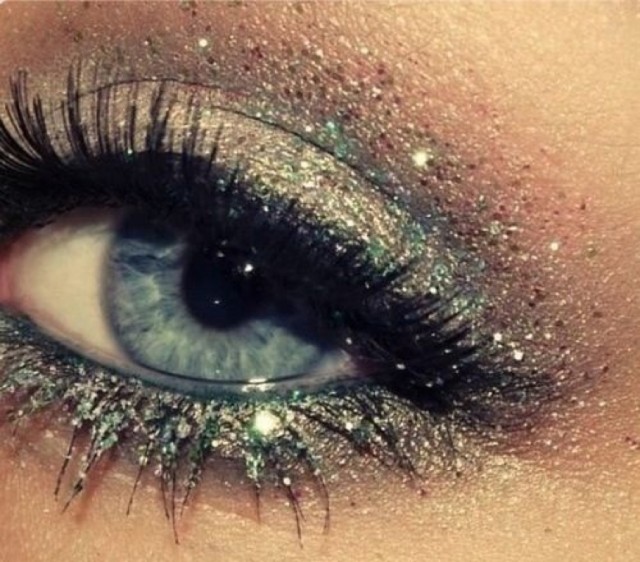 Pretty Shimmer Eye Makeup
Pretty for younger ladies!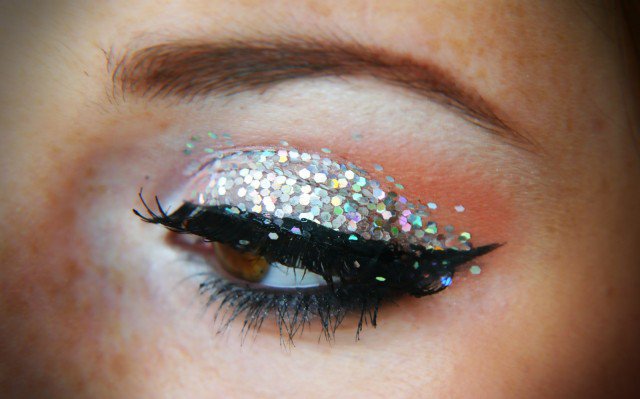 Shimmer Eye Makeup Idea for Summer
Purple is so mysterious and the diamonds on the silver shimmer shadows are absolutely eye-catching.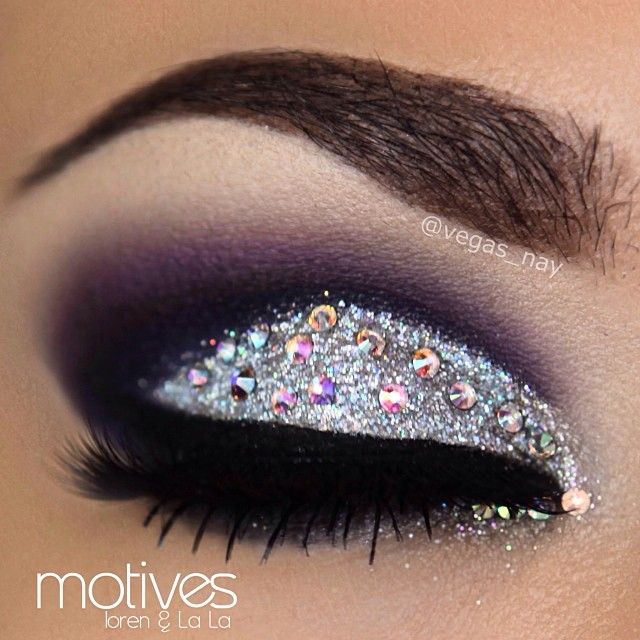 Silver Shimmer Eye Makeup Idea
The black and grey shimmer eye makeup can give you a queen look as an Ice Beauty. Perfect for all party occasions and all women.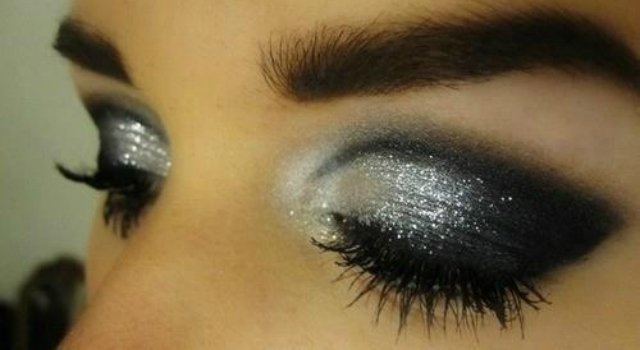 Smoky Bronze Eye Makeup Idea
The bronze shimmer eye makeup looks warmer than the previous one. And it's more graceful. Do you like it?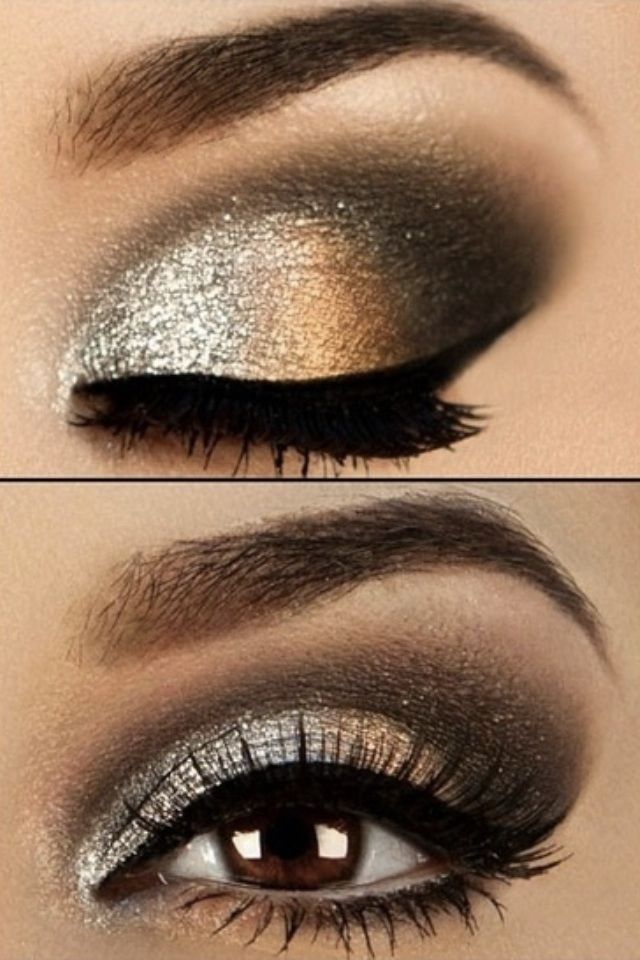 Smoky Shimmer Eye Makeup Idea
This is the most classic smoky shimmer eye makeup look.  The long lashes will make your eyes look bigger and the shimmer look will turn you into a stunner wherever you go.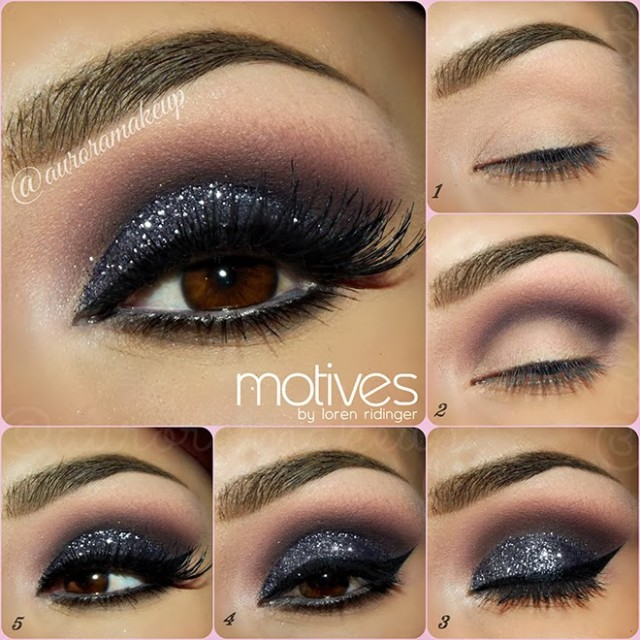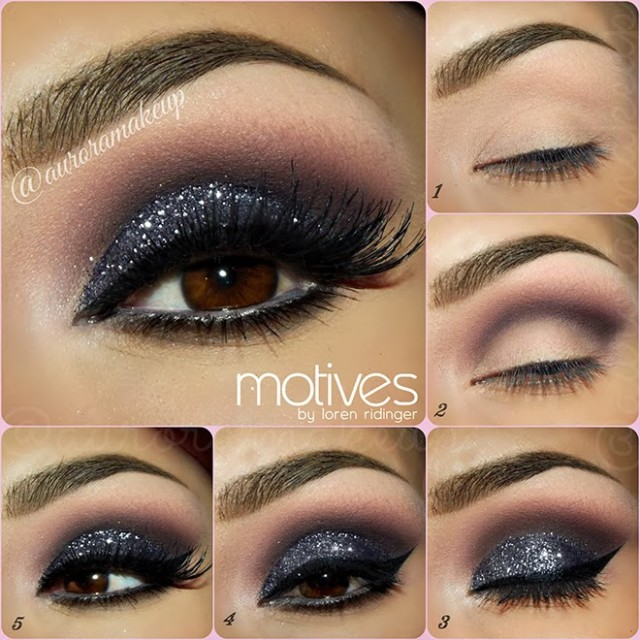 Stylish Glitter Eye Makeup Idea
Women who don't like heavy makeup look may experiment with the shadows in a lighter shade. Follow the steps and you can get such a perfect fairy look.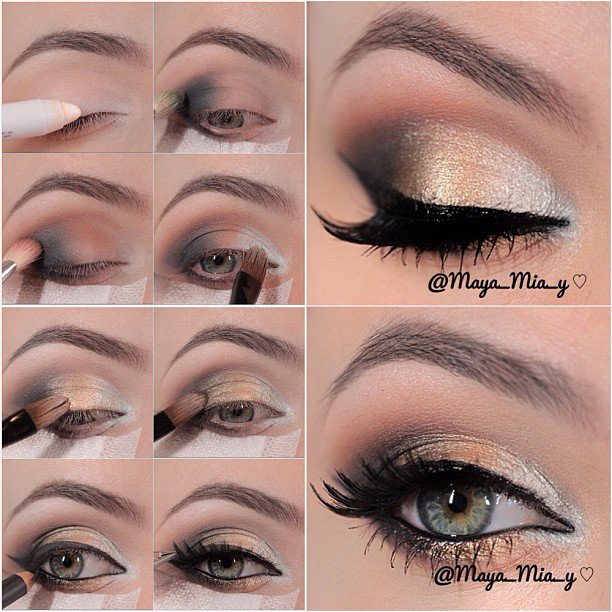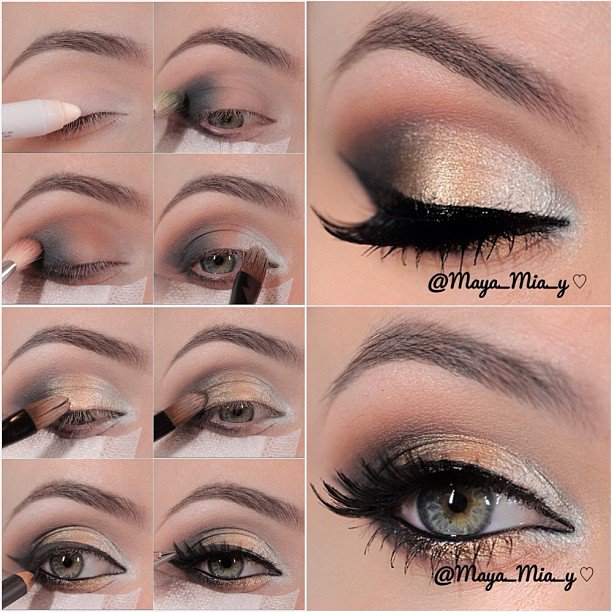 Blue Shimmer Eye Makeup
Colorful eye liners are fun and sometimes they can be chic as well. This makeup tutorial tells you how to rock a blue eye liner. I think the eyes are full of stories as they are paired with the blue liners.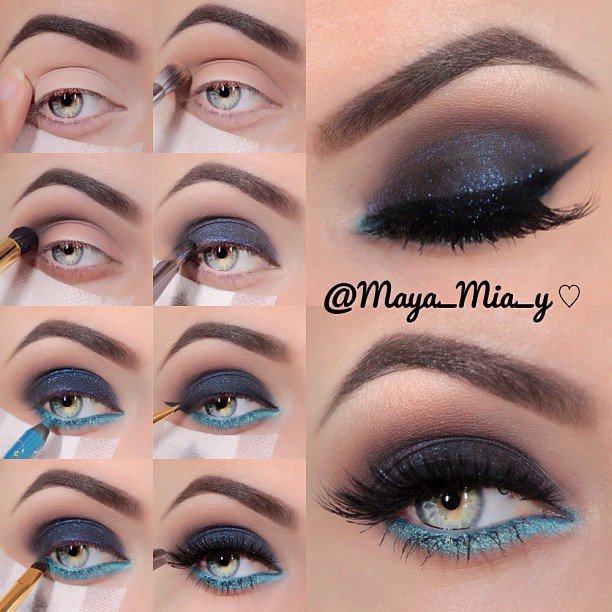 Bronze Shimmer Eye and Red Lip Makeup
This is a perfect doll look. Sexy yet cute! Whether a tangerine lipstick or bold red look is ideal to complete the look.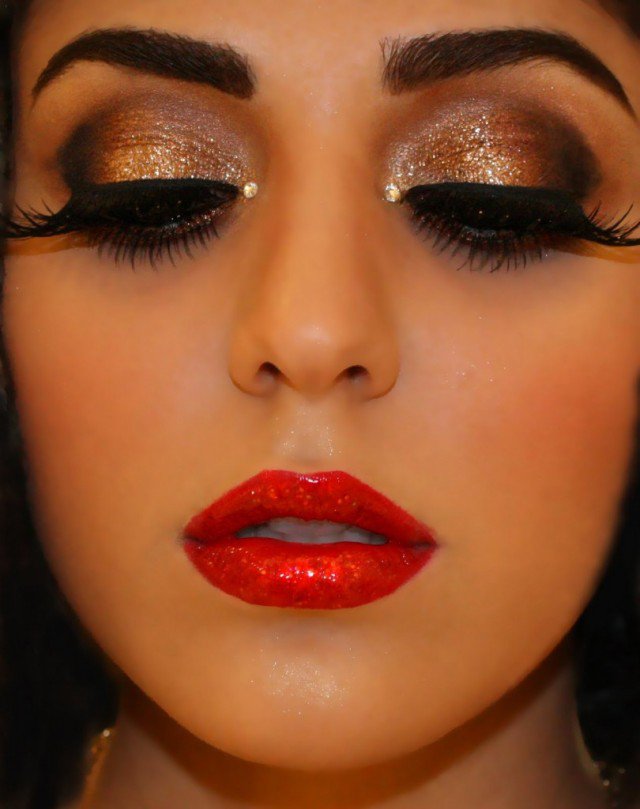 Glitter Eye Makeup Idea 
The thick lashes are always great to make the eyes more attractive. To make the final look more fashionable, why not try some darker lipsticks that are quite hot at the moment?  For example, a purple lipstick can make your golden eye makeup  more graceful than that with a red one.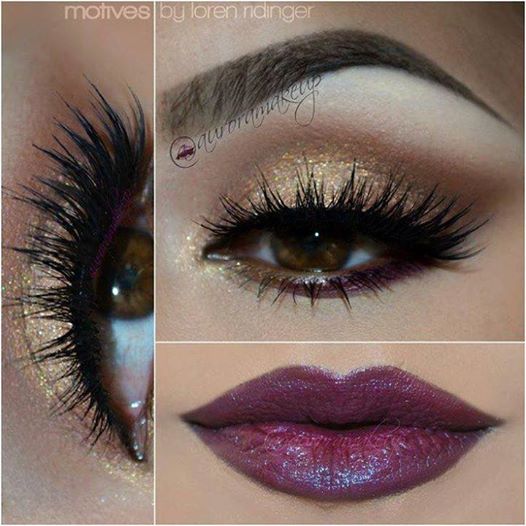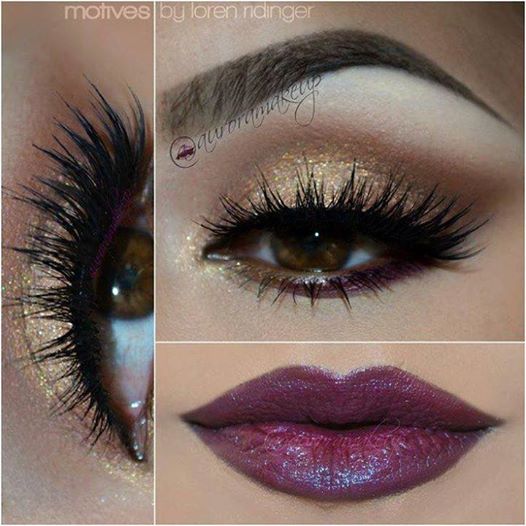 Have you got some nice ideas? I hope you can find this post helpful. Have a nice day!