The romantic look pops up frequently in a variety of the latest, contemporary styles.
This asymmetric look echoes the trend towards natural make-up this season with a casually dishevelled maidenly look that suggests 'bed head', but in more refined way!
Romantic Braided Wedding Hairstyles For Long Hair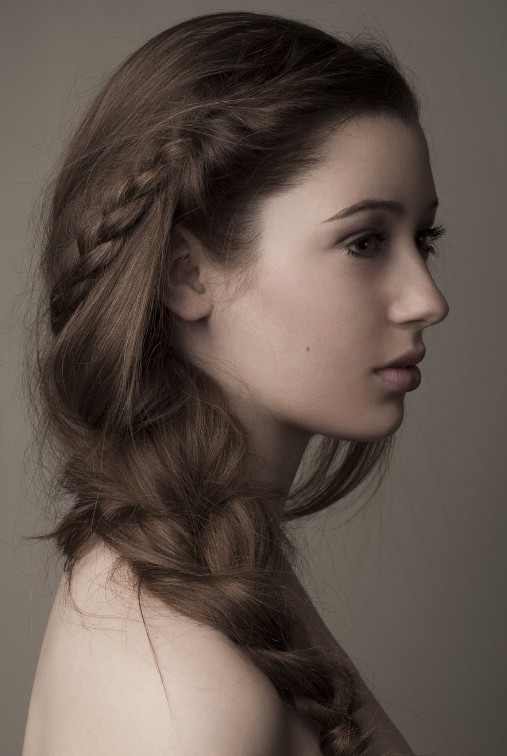 The same-length hair creates an attractive smoothness in the very loosely woven side braid, which begins in a fashionably low and casual position.
The smooth forehead is beautifully accentuated by the lightly swept-back hair, which becomes a woven braid decorating one profile.
And the overall effect is one of youth, softness and femininity in this versatile style, which is equally suitable for a formal event or every day wear!