The right makeup look will not only make a woman more beautiful but also make her more confident. But the question is that there are still a huge number of women who are not so sure about what the right makeup looks are when for a certain occasion. One of the most important occasions is where we work. If you go to the office with a wrong makeup, you may irritate your boss and leave a bad impression on your colleagues.
So, in this post, we would like to show you the right and fashionable makeup looks for work. You may take a look at these nice makeup ideas and get some inspirations. And, if you are not so good at doing a makeup, just follow the step-by-step tutorails and practice more. Now, scroll down and enjoy!
Beautiful Eye Makeup Tutorial for Work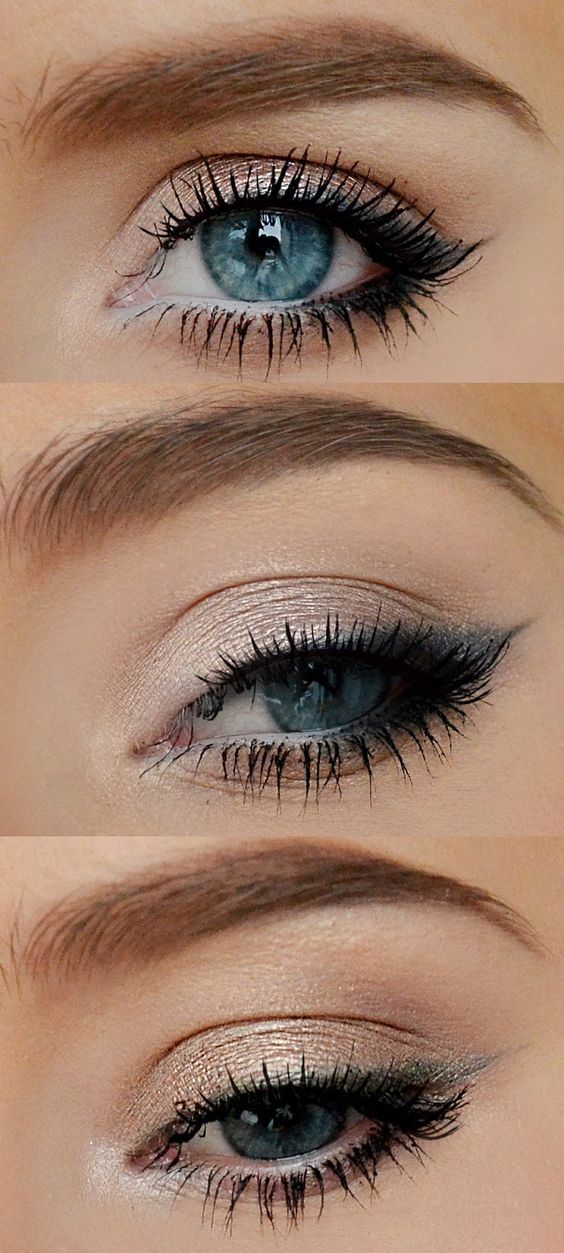 The blue eyes look so clear and charming. You just need to emphsize your lashes and eyelines when doing a great eye makeup. Plus,  unlike the common black eyeliners, a blue eyeliner will easily make your eye makeup more stylish.
Pretty Office Makeup Tutorial

The champagne eye makeup is the safest choice for all women. It's quite natural yet beautiful to make your eyes bright and piercing. Follow the tutorial and get the most beautiful eye makeup for your office look.
Elegant Eye Makeup Tutorial for Work

This eye makeup looks quite elegant. The eyeliners are drawn with a dark shade eye shadow, which gives a more natural and softer touch to this eye makeup look.
Neutral Eye Makeup Tutorial

If you prefer an even more neutral eye makeup look, you should buy yourself a palette of the earth shades. You can leave out the black eyeliners just as this picture. But you need to make your lashes curly. Thus you can get natural and beautiful eyes.
Fascinating Eye Makeup Tutorial for Work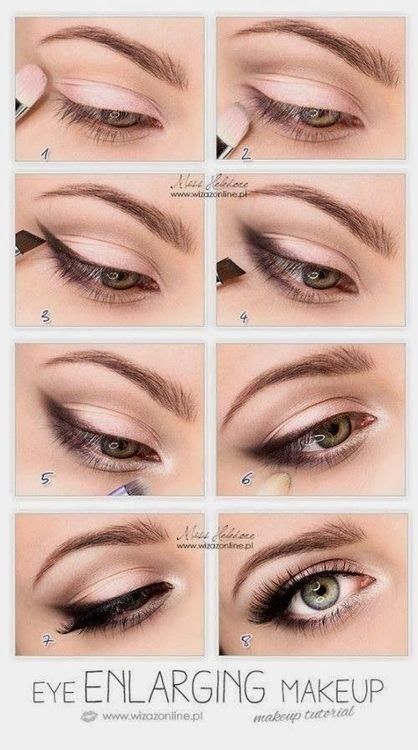 Makeups can change your eye shape and make it perfect. To make your eyes larger, apart from the basic eye makeup steps, you need to draw winged eyeliners and apply thicker lashes.
Soft Golden Eye Makeup Tutorial

Don't think that golden eye makeup is merely for parties! A soft blush of golden shadow will make your neutral eye makeup more fashionable and more attractive.
Fantastic Green Eye Makeup Tutorial for Work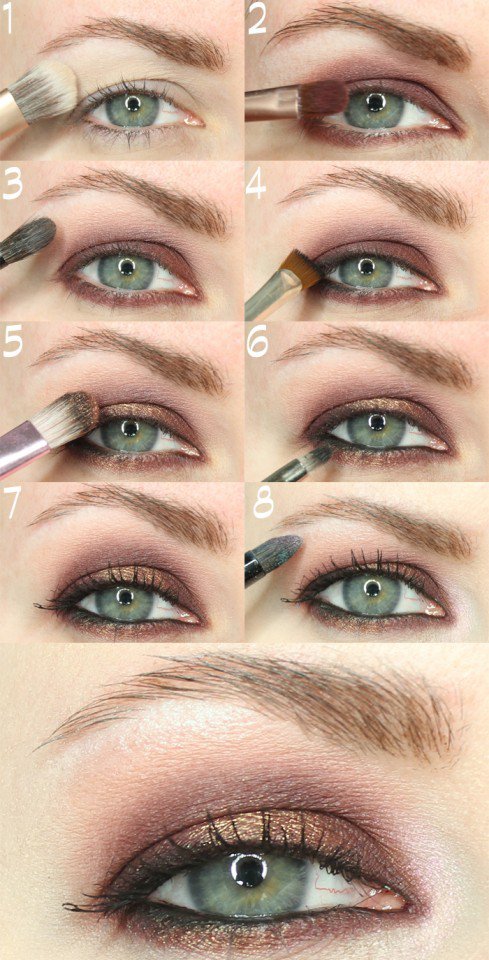 You can apply dark eye shadows to cover your tired eyes. Again, you can apply some shimmering golden shadows to light up your eyes and make them mysterious.
Stylish Coffee Eye Makeup Tutorial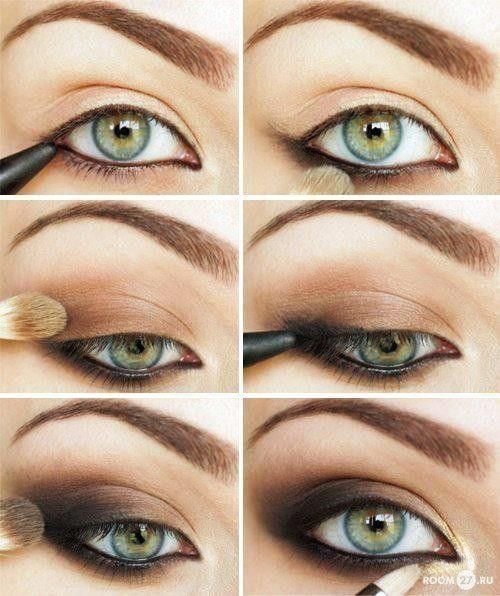 Quite a lot of women prefer coffe eye makeups. Here, this tutorial will tell you how to make a stylish instead of ordinary coffee shadow eye makeup look.
Beautiful Blue Eye Makeup Tutorial for Work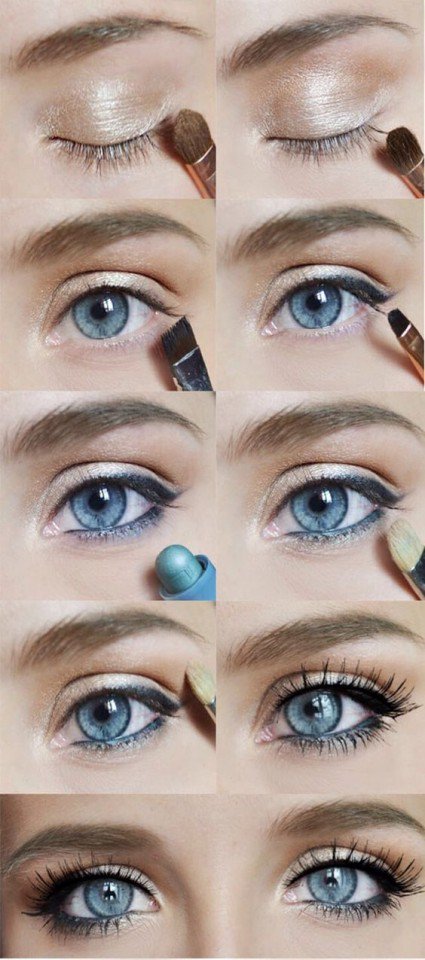 With blue eyeliners surrounding the eyes and the long curly lashes growing out, these blue eyes can be described as Beautiful! If you've got blue eyes, try this minimal yet super beautiful makeup look.
Light Smoky Eye Makeup Tutorial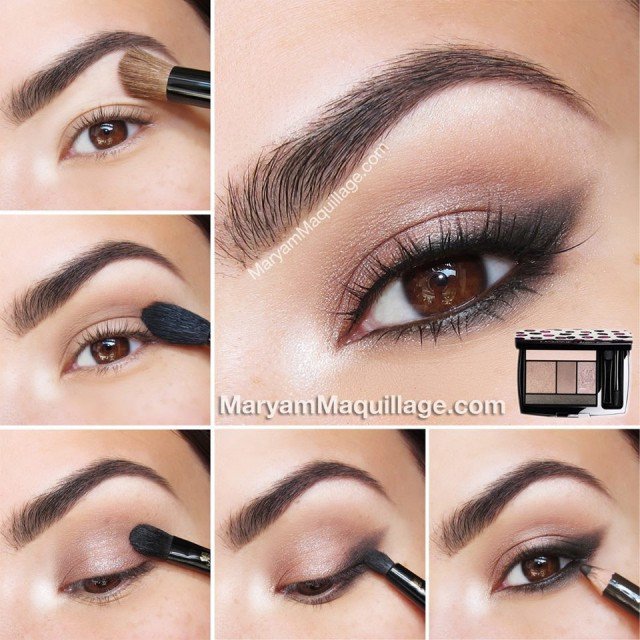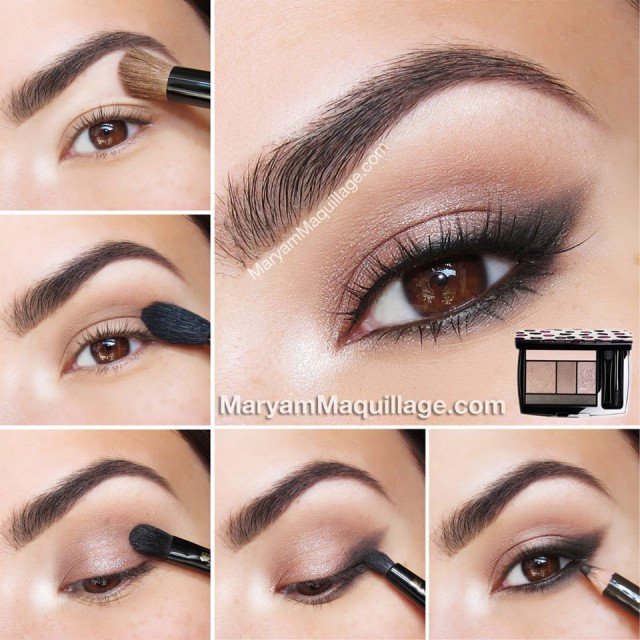 If you can't say no to the smoky eye makeups. This light smoky eye makeup tutorial will teach you how to do a suitable smoky look for work.
Sophisticated Eye Makeup Tutorial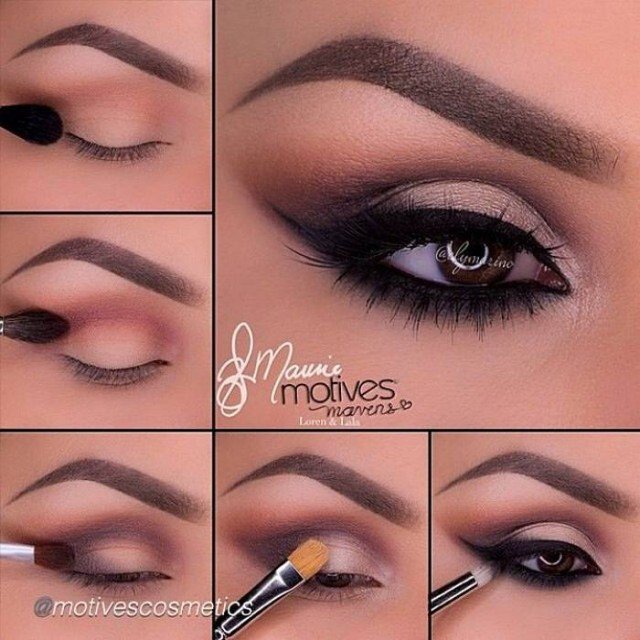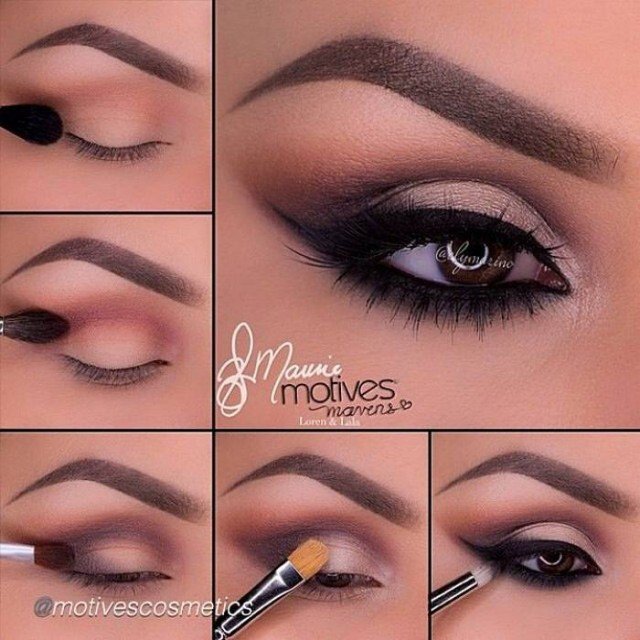 Thick and full eyeliners will make women look more serious and it's better for some party occasions. But, if you handle it appropriately,it can also be a stylish office eye makeup choice. By the way, if you are still young, you'd better choose those lighter and more natural ones for work.
Stunning Grey Eye Makeup Tutorial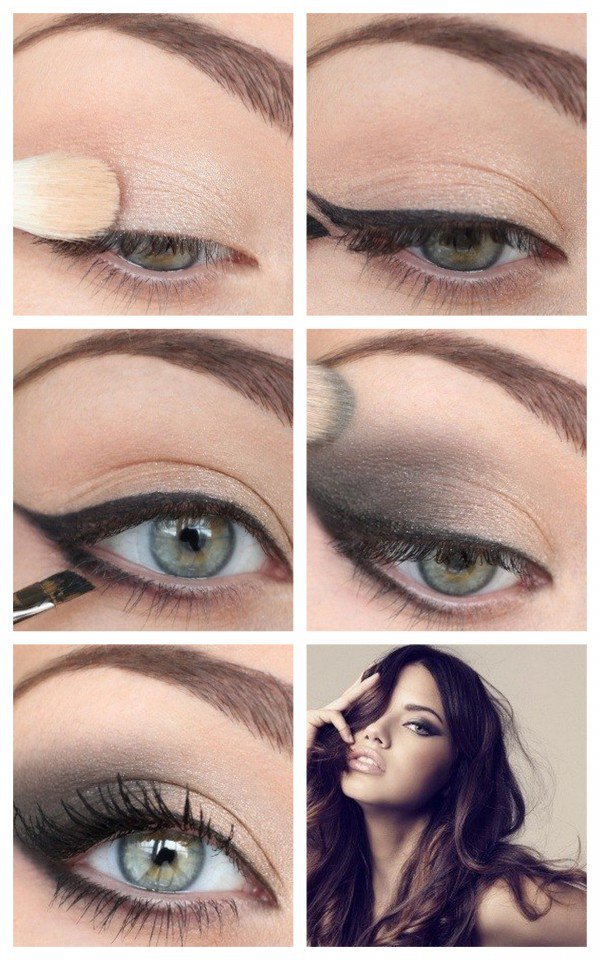 This grey eye makeup is a super fashionable everyday makeup look. It looks fabulous whether you are working or dating. Besides, it can make your eyes look larger and full of stories.
Chic Office Eye Makeup TutorialBe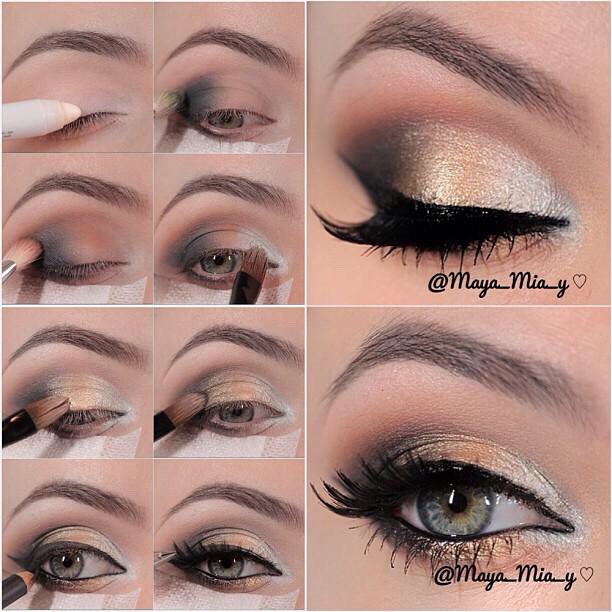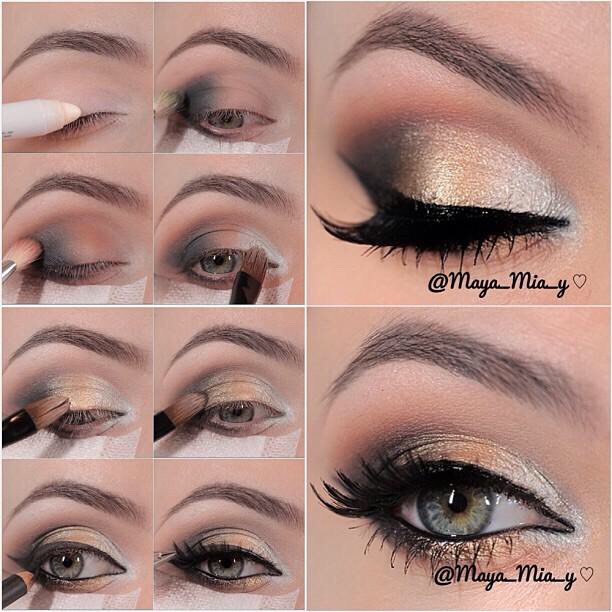 This shimmer eye makeup will make you a chic idol in your office. Plus, the eyeliners, full yet not thick, works well to emphasize the eyes. If you like full eyeliners, copy this idea.
Chic Office Eye Makeup Tutorial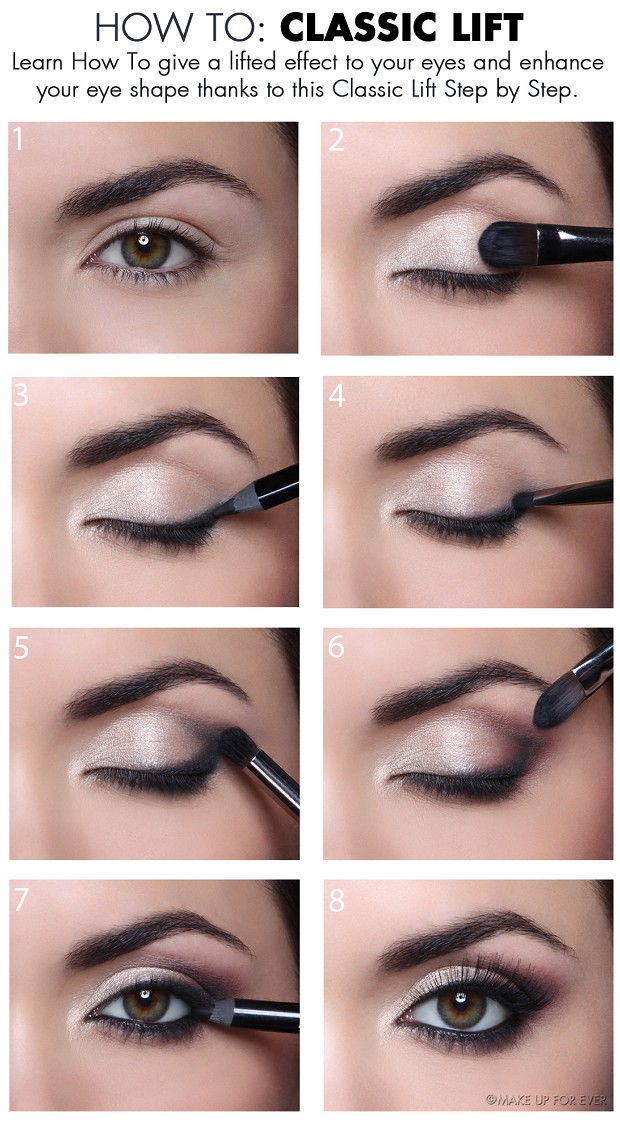 Apply some darker shades on the corner of your eyes will lift your eyes up. And if you want to appear more powerful, just apply a pair of long lashes.
Faddish Brown Eye Makeup Tutorial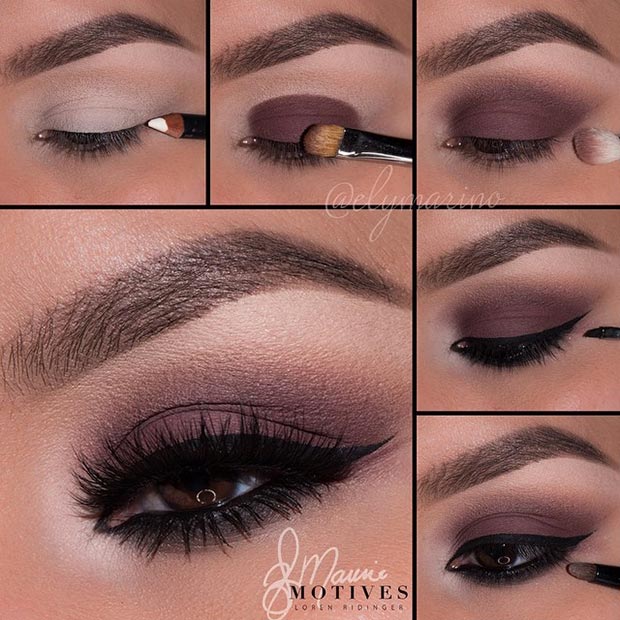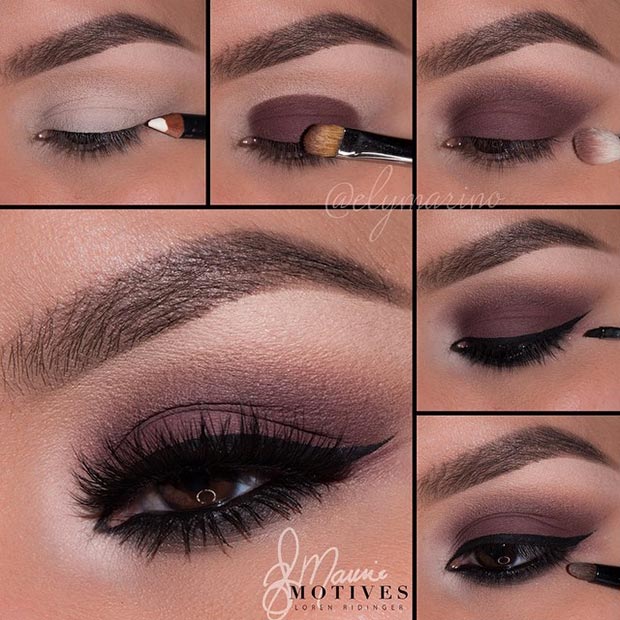 Even though this brown eye makeup is a bit heavy, it is still quite great for women over forty in the office. The dark brown eye makeup won't appear inappropriate on them. On the contray, it will make them look more sophisticated and fashionable.