In summer, it's common to see women wearing high waist shorts everywhere. The high waist shorts are cool to wear and they can make your legs look even longer. If you want your high waist shorts outfit to be more fashionable, just stay here and get some stunning inspirations.
Fashionable Highwaist Shorts Outfit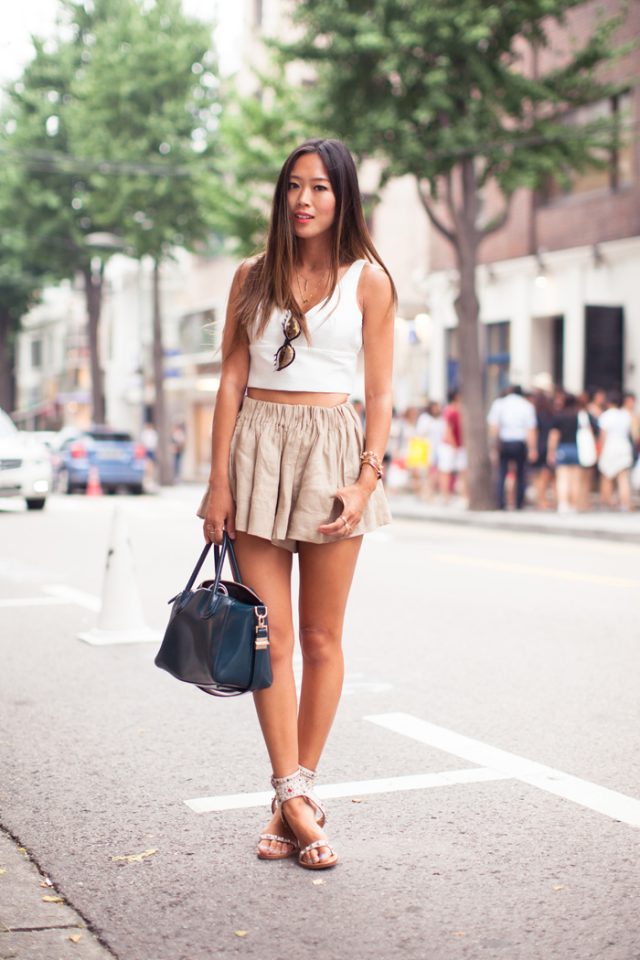 The simple white crop top looks so amazing with the beige shorts. A pair of flats are quite stylish to complete this fashionable outfit look.
Stylish High Waist Shorts Outfit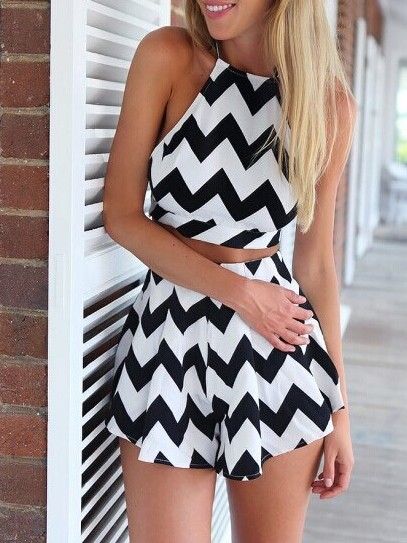 You can buy yourself a suit of High waist shorts. It's more fashionable than dresses and the suit will save you much time as to get a stunning outfit.
Highwaist Shorts with Sports Shoes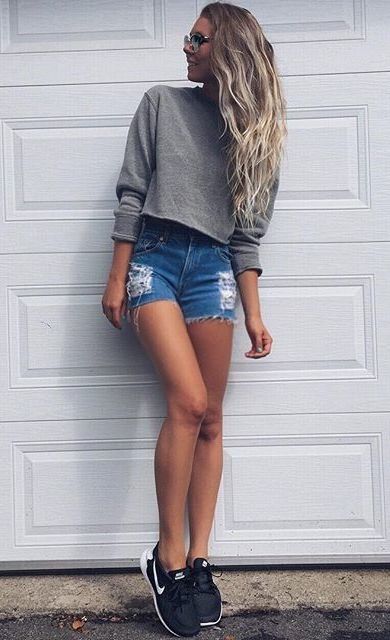 Pair your high waist shorts with sports shoes and you will get a comfortable and chic summer outfit.
White High Waist Shorts with Pink Blouse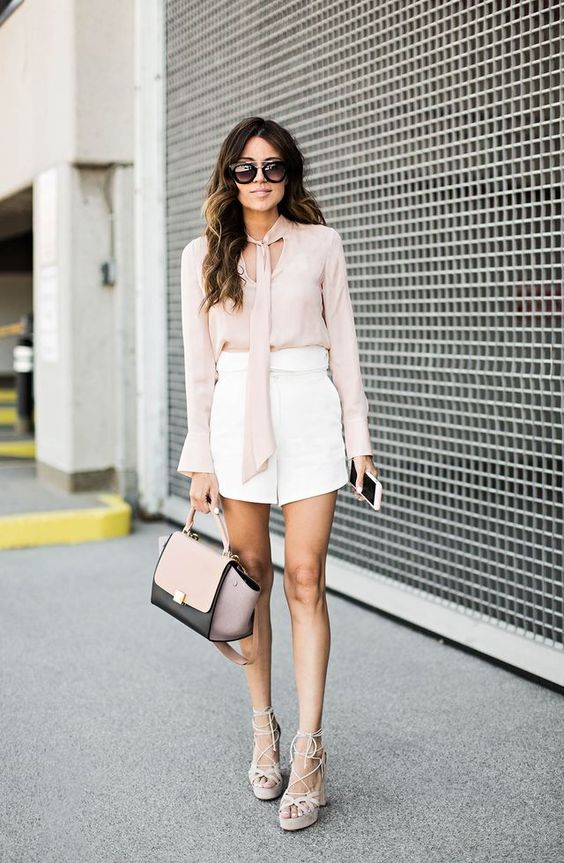 High waist shorts are also suitable for work. Just pair your white high waist shorts with a pink blouse and lace-up high heels, you will get a feminine outfit for summer.
Denim Shorts with Checked Shirt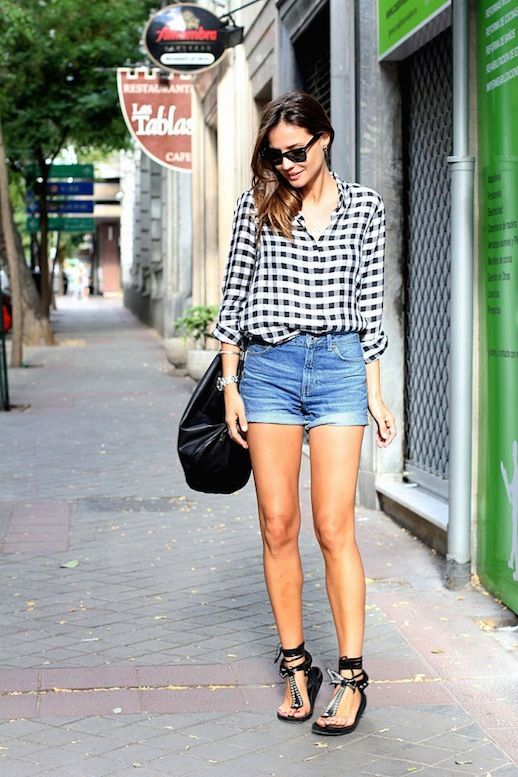 The checked shirt looks effortless chic with the high waist denim shorts. It's a versatile outfit for most occasions.
White Shirt with Black Highwaist Shorts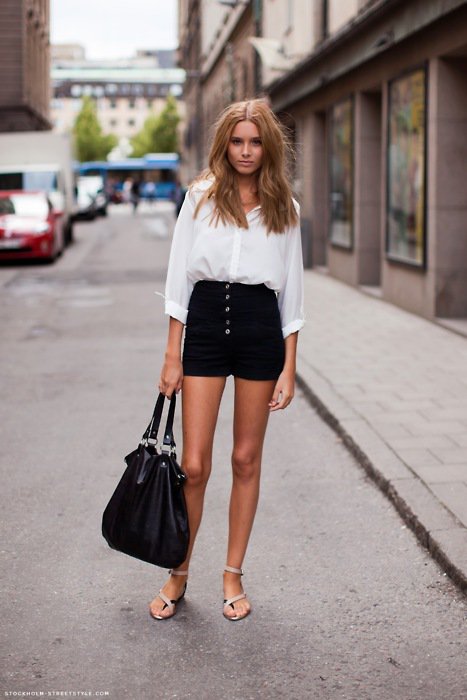 This black and white outfit looks super faddish. There are many ways to wear the white shirt, but it looks effortless chic with the black high waist shorts.
Beautiful High Waist Shorts Outfit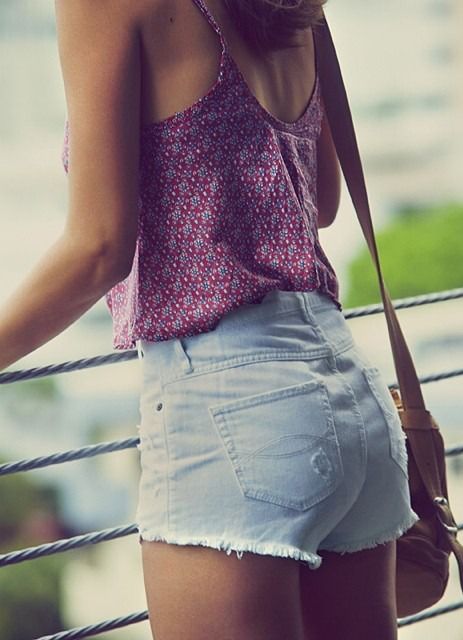 Wear your lovely floral Camisole with the high waist denim shorts. You will find yourself more aodarable. This beautiful outfit is quite stunning for holidays and casual occasions.
Chic Shorts Outfit Idea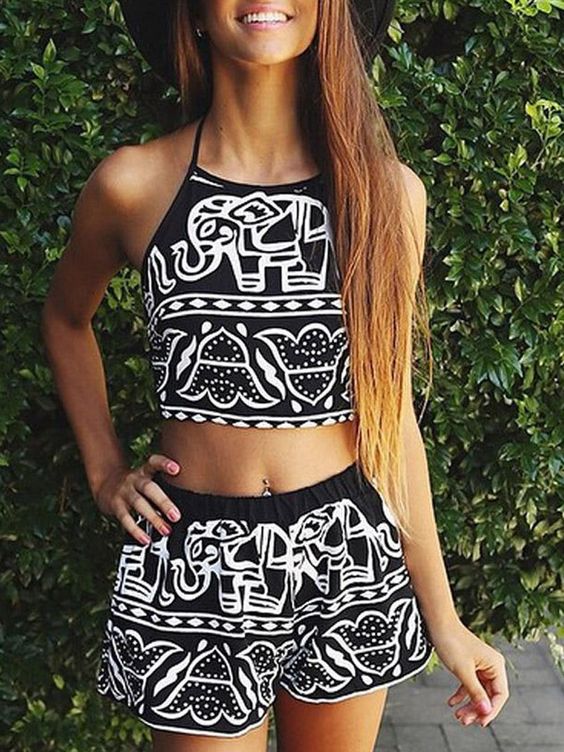 This printed shorts outfit is quite chic for holidays. The halter crop top shows off your beautiful shoulders and slim waist. It's really a nice outfit for women who are confident with their body.
Striped Tee with Highwaisted Shorts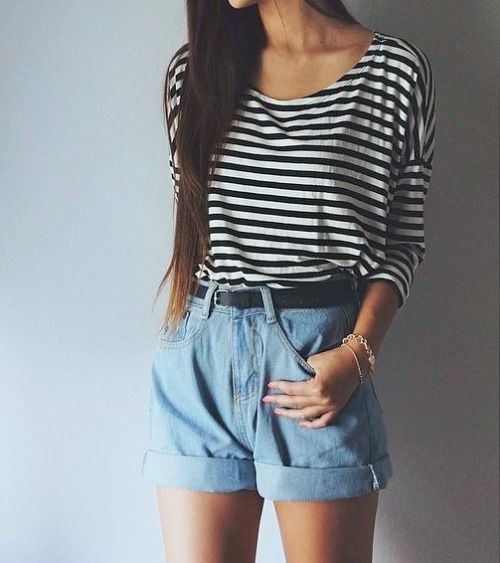 The loose striped tee and the blue denim shorts look fascinating when combined together. Almost all occasions will be suited for this chic outfit look.
Summer Outfit with Highwaisted Shorts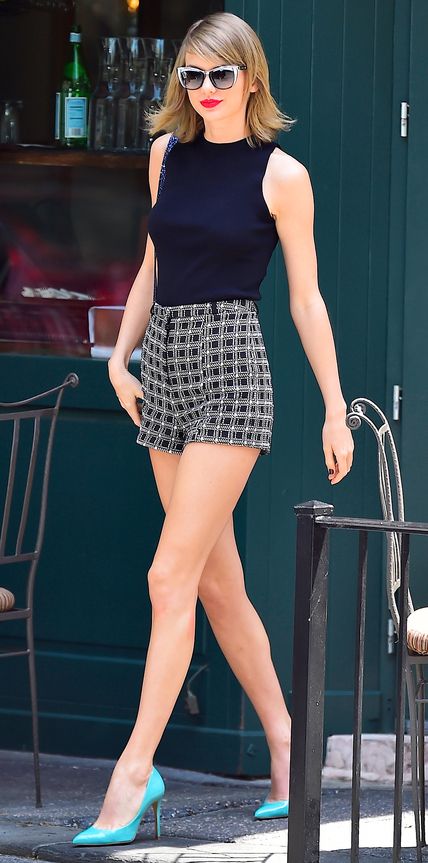 This is really a fashionable office outfit for all women to copy. The printed high waist shorts and the candy pumps light up the dark top and add more life to the overall look. It looks formal yet chic.
Edgy Denim Highwaisted Shorts Outfit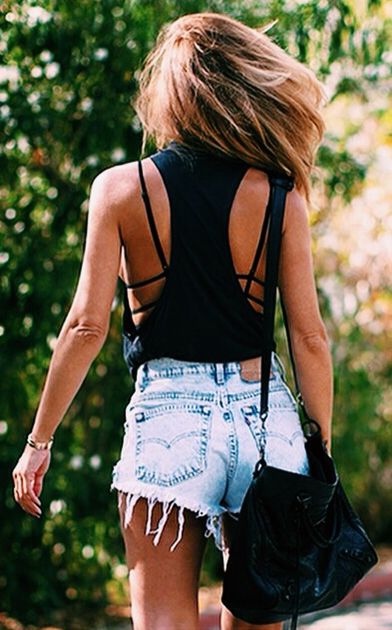 This worn-out denim shorts are very chic for all casual occasions. An edgy black top will make this outfit more outstanding.
Floral Shorts Outfit for Summer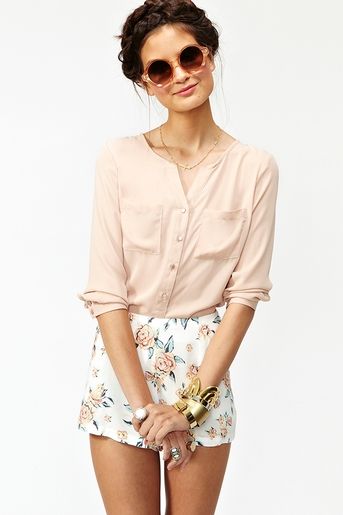 Make a pretty summer outfit combination with a simple shirt and and a pair of floral shorts. This outfit is simple yet stylish for all women and most occasions.
Ginger Top with Denim Shorts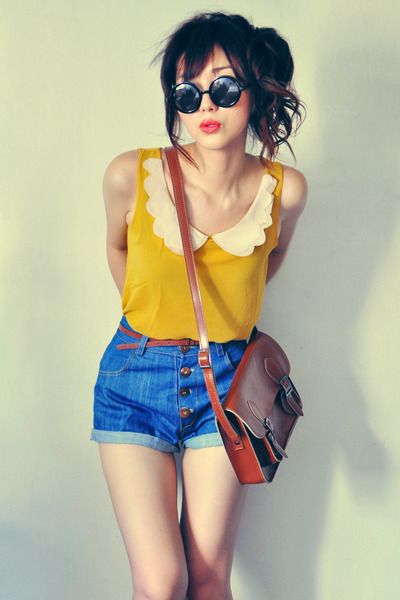 The bright colored top makes this denim high waist shorts outfit more youthful. This outfit idea is quite cute for young girls to copy.
Highwaisted Shorts for Holiday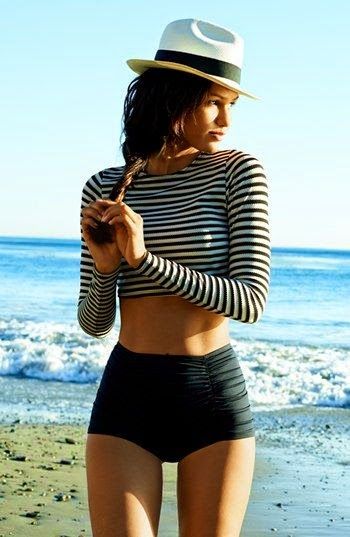 Next time you go for a beach holiday, just wear your high waist shorts. Your waist will look much slimmer, which will make you an eye catcher there.
Fantastic High Waist Shorts for Summer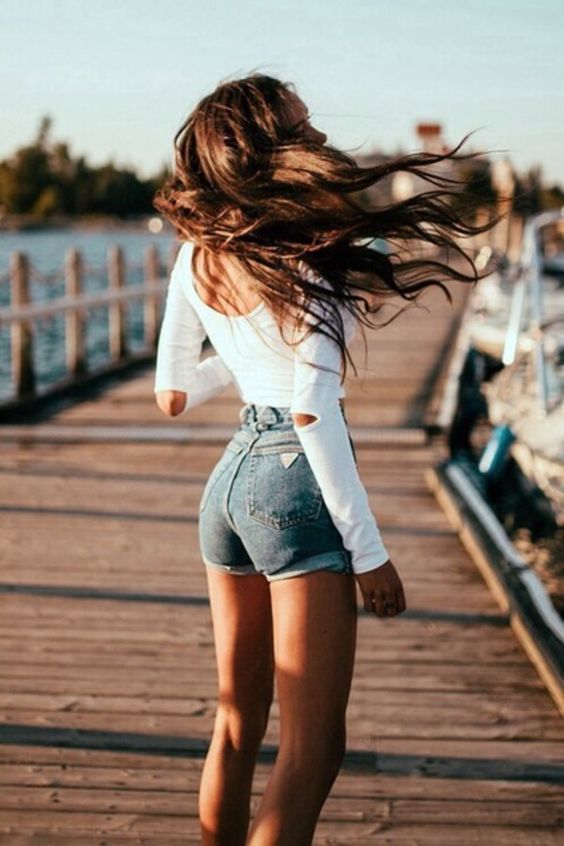 The high waist shorts look fantastic with a white top, whether it's the one with long sleeves or a basic white tee. Except those very formal occasions, this high waist outfit is welcome everywhere.
Beautiful Denim Shorts Outfit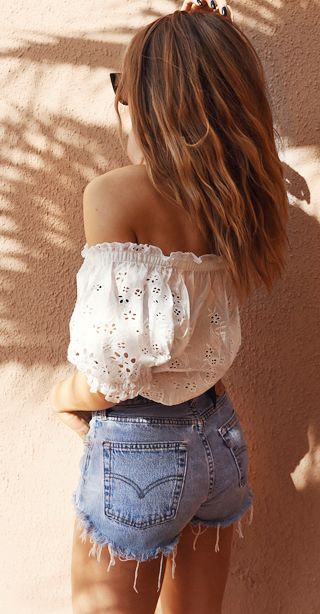 This denim shorts outfit looks so beautiful with the white off-the-shoulder blouse. It's quite lovely and trendy for women who want to look more feminine.