Though we've hit the summer months and it's time to embrace a slightly warmer wardrobe – we just can't say goodbye to sweaters. Sweaters are without a doubt our favourite type of clothing. They're cosy, comfortable, can be dressed up or down and just look so darn cute. Also – in the evenings and if the material is a little lighter, you can still wear them in the summer months too. Regardless of when you're wearing your jumper, styling it up or down is so super simple. Sweaters or jumpers are super versatile and oh so cosy. Here's 10 gorgeous ways to style a sweater and look amazing whilst doing it!
Cream Sweater with Ripped Jeans and Boots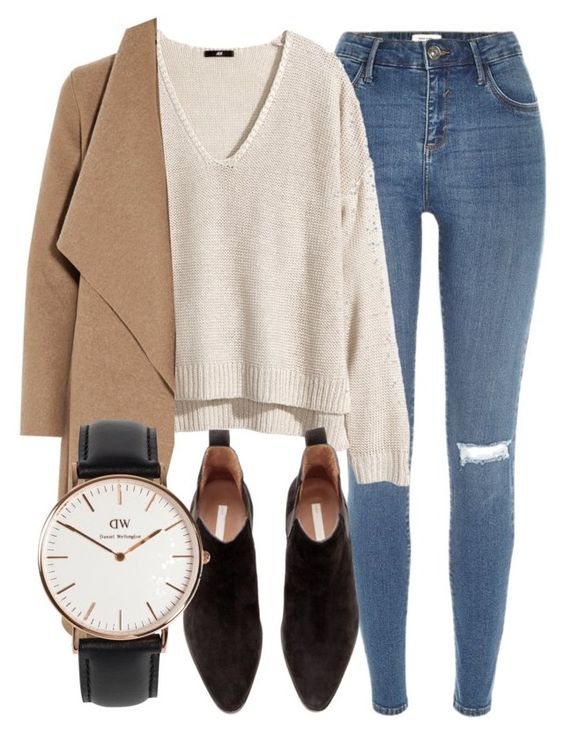 Steal this incredibly casual style in a few simple steps! Start by choosing a gorgeous baggy cream sweater which is super cosy. Pair with your favourite blue ripped jeans that are fitted to perfection. Add some stylish Chelsea boots and a classic camel coat for a wonderful outfit which is simply unbeatable in every way.
Cropped Sweater and Jeans

Cropped sweaters are so chic and just ideal for when the weather gets a little warmer but you're not quite ready to ditch the sweaters! Choose a beautiful plum cropped sweater in a thick knit with a soft finish. Wear with your favourite pair of jeans. Finish the look off with some white Converse or classic white trainers.
Sweater, Statement Coat and Boots

Statement coats are the perfect way to compliment a classic piece of knitwear. Opt for a classic jumper with a scoop neck in a classic grey colour. Add some gorgeous black ripped jeans. Choose some super chunky black boots that will work with jeans. Add a wonderful statement coat to finish your outfit off to perfection.
Baby Blue Jumper and Ripped Jeans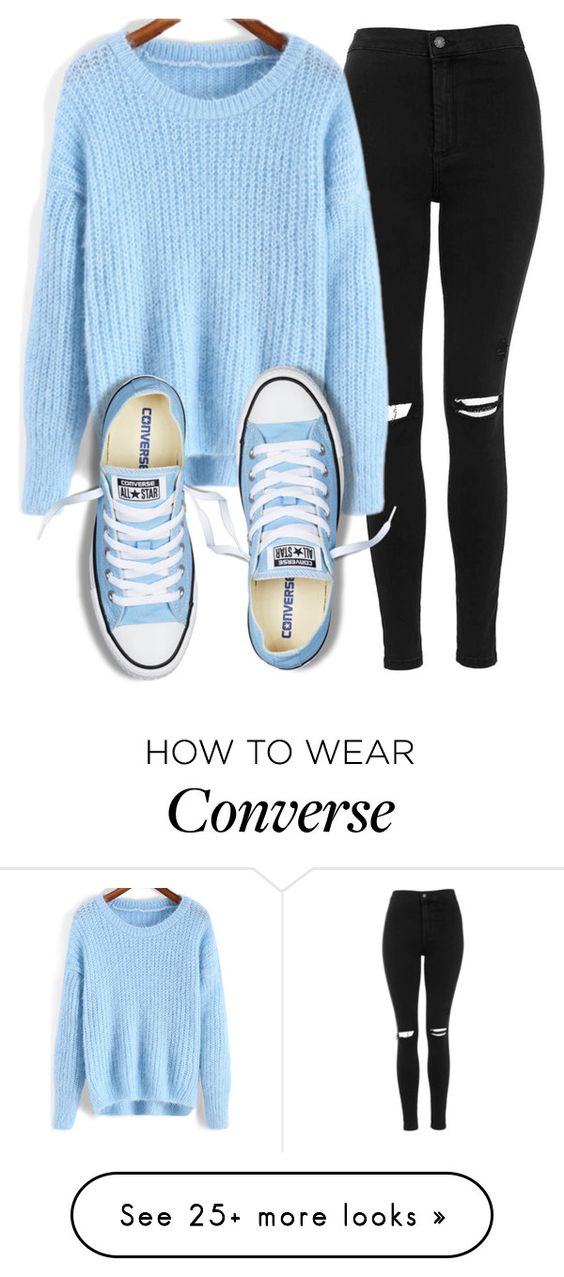 Baby blue is a gorgeous colour – especially when it comes to knitwear! Choose a classic jumper in a pretty shade of baby blue. Wear with your favourite pair of fitted black jeans to create the perfect cosy look. Adding a pair of Converse in a complimentary baby blue will give you a stunning day time outfit. Wear your hair in a scruffy bun to finish!
Roll Neck Sweater and Trousers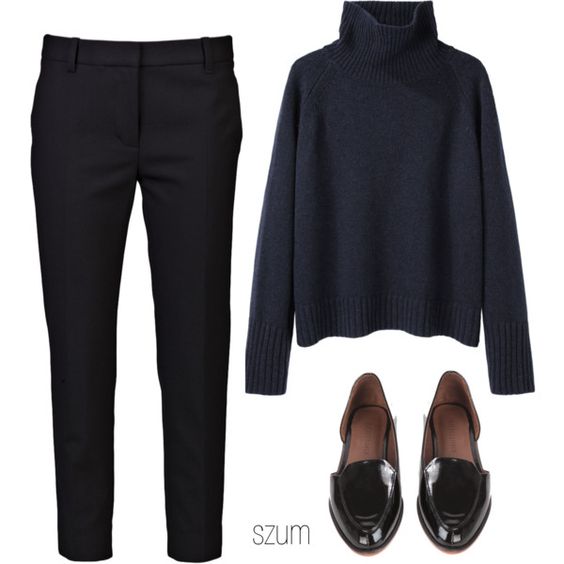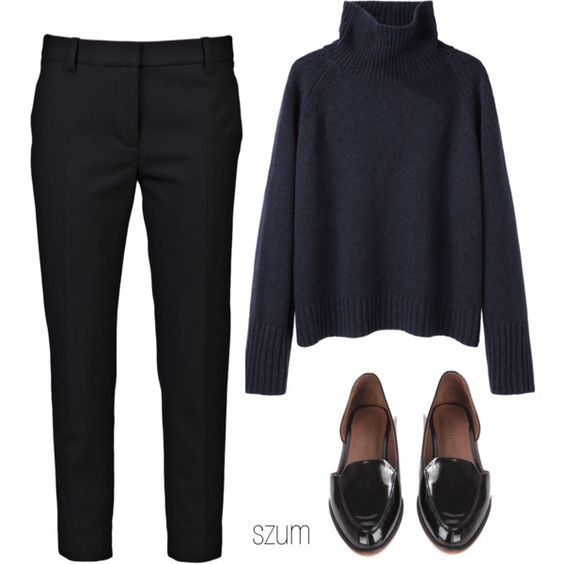 You simply can't beat a roll neck sweater – especially when it comes in a classic navy colour. Choose a gorgeous navy roll neck which is super cosy and oh so comfortable. Pair with your fitted navy or black trousers that are super smart and chic. The finishing touch will be stylish shiny black loafers. Add a sleek bun for a sassy style.
Forest Green Sweater and Boots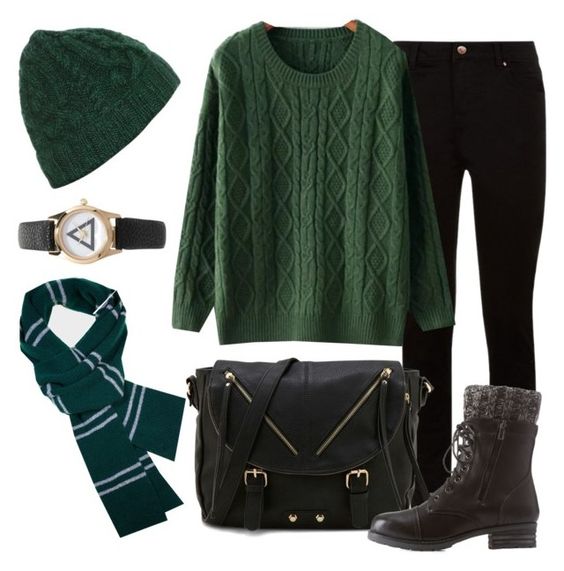 Forest green is such a gorgeous colour – don't you agree? We think you should go for a jumper in this colour! Be sure to choose one with a pretty patterned knit. Wear with thick leggings and some chunky ankle boots. Wear with a cross body bag and a cute little scarf and you've got yourself the ideal daytime look.
Vintage Patterned Sweater and Converse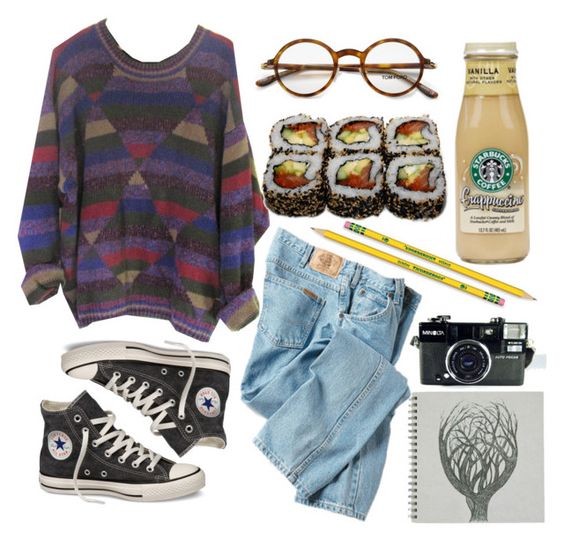 Vintage chic is so on trend lately – and what better way to get on board than with a super cool vintage sweater? Pick up a cool vintage patterned sweater. You can purchase these in the likes of Urban Outfitters, but the best patterns definitely come from charity shops. Pair with mom jeans and some high top trainers for the coolest casual style.
Ombre Sweater and Fringed Bag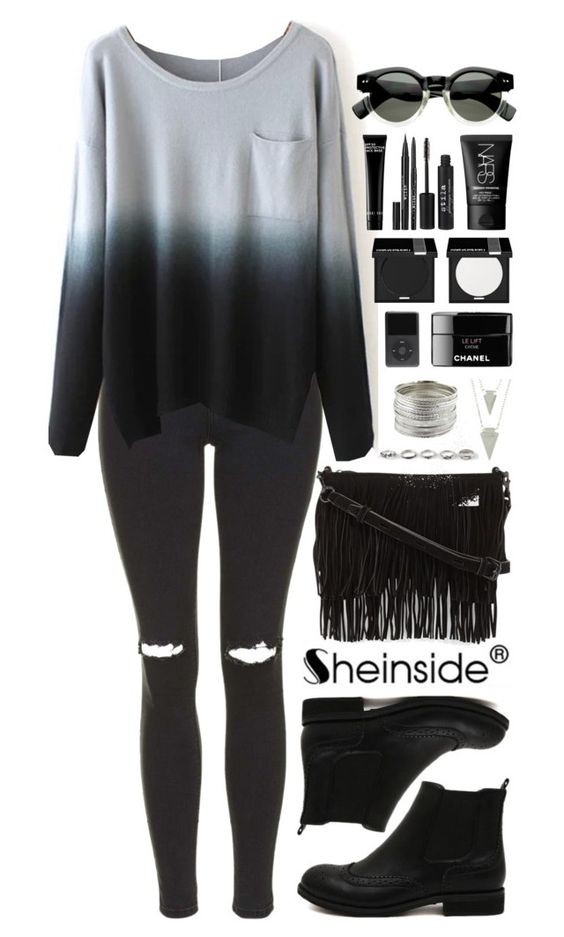 Ombre is a huge trend in the hair world so it's no surprise it's made its way into fashion! Choose a cool ombre jumper which blends grey and black tones together seamlessly. Pair with your favourite black ripped jeans. Finish the look off with some chunky heeled ankle boots and a statement handbag. Make sure you're wearing a bright lipstick for contrast!
Baggy Jumper and Mini Skirt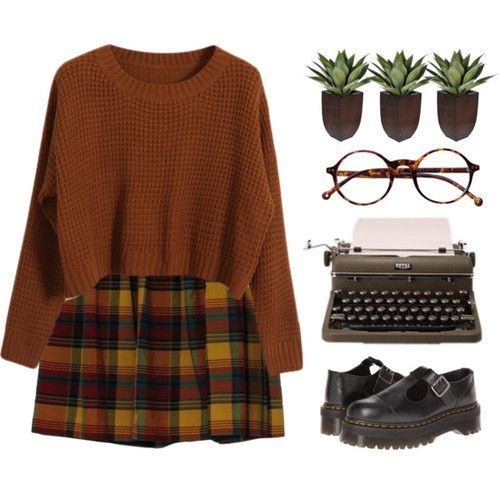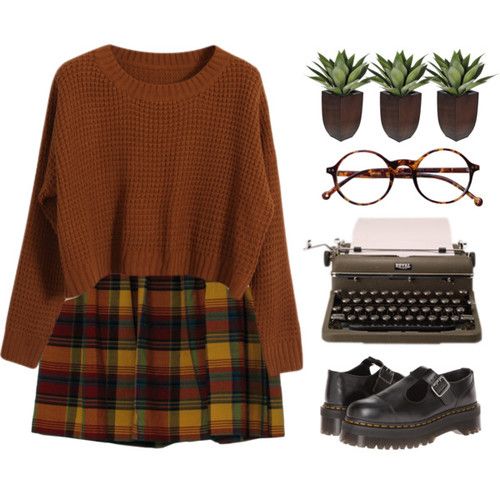 When it comes to sweaters, baggy is always better. Choose a super cool slightly cropped and boxy baggy sweater to start this look. We love this warm brown shade but you can choose whichever colour  you want. pair with a gorgeous flared mini skirt which is patterned, to contrast your black colour sweater. Wear with some brogues and you're good to go!
Fitted Roll Neck and Mini Skirt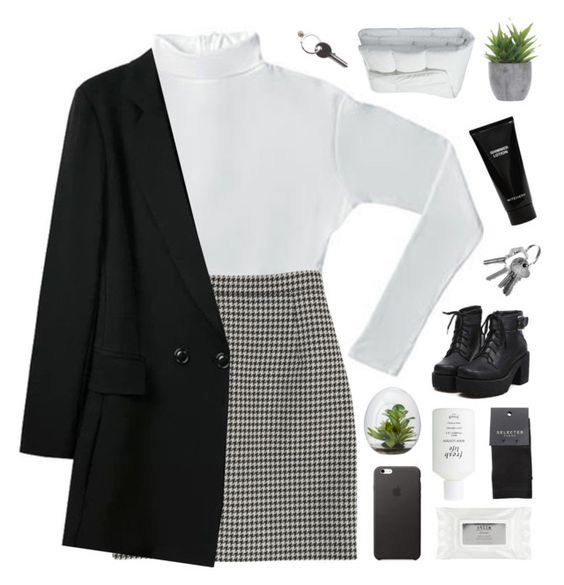 Skirts and sweaters have matched together perfectly since the dawn of time, so it's about time you got involved with this trend. Choose a lightweight and fitted white sweater – roll neck is even better. Tuck into a super cute fitted mini skirt like this houndstooth one printed above. Add opaque tights if it's a little chilly! Finish with a structured black blazer and wear your hair in a bun for the smartest look.
Each one of these outfits works a sweater perfectly, offering you a host of different looks from smart to casual, comfortable to super cosy. Which one of these sweaters is your favourite? What's your favourite way to style a sweater? Leave us a comment below! And please subscribe to get more new latest style ideas on stylesweekly.com