If there's ever a time when you want to make a great first impression, it would be on a first date. Whether it's dinner and a movie, dining at a fine restaurant or being someone's plus one at a wedding or business event, it's important that you wear something that is truly memorable—something that says "You will not regret one moment that you spent with me."
So, how do you go about finding that perfect outfit? Consider the occasion. Consider your personal style. And also consider your desired comfortable level. After all, looking good is one thing. But if you can find something that you also feel good in, you're sure to have a truly amazing time!
Pretty in pink

Pink is always a nice option because it's soft and romantic. What's really great about this particular look is that pink is modernized with the help of some sequins. Plus, there is an element of surprise, thanks to a pair of leopard pumps.
Fashionably casual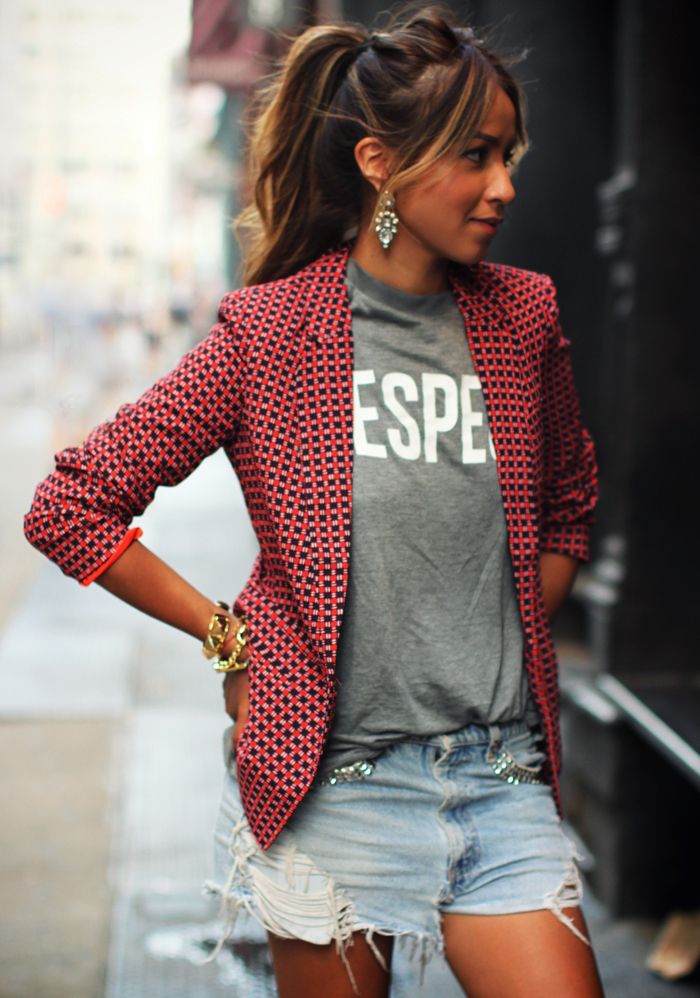 If you know that you're going to the movies, you can showcase so many sides of your personality by going the casual route. A graphic tee, some jeans and a printed blazer will give your date some insight into the person you are.
Wonderful for a wedding

If your first date a wedding? If so, wow your date, the guests and the bridal party with a dress just like this!
From work to drinks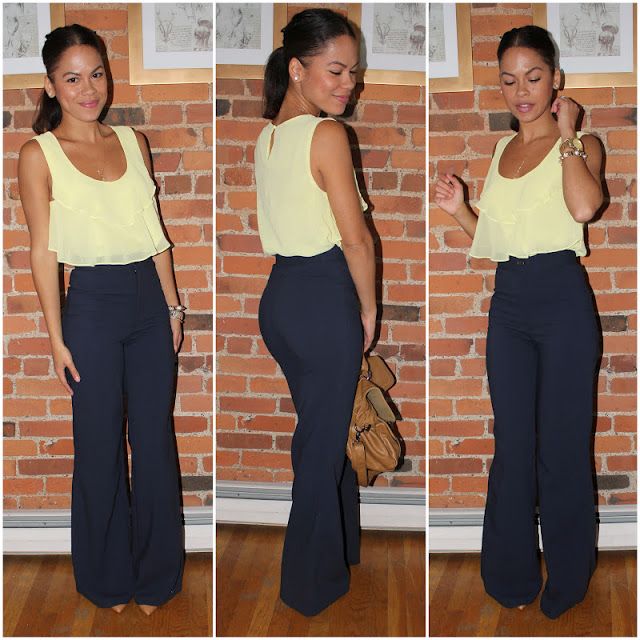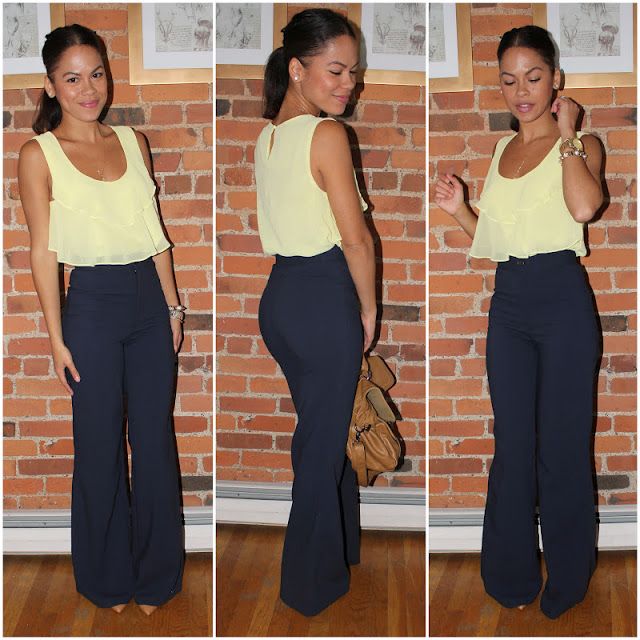 If you're a professional who is drawn to guys who have a lot of ambition, scheduling might be hard. But if you wear a flirty top along with some fitted flare pants to work, you can easily meet him for drinks afterwards.
Outdoor concert in boyfriend jeans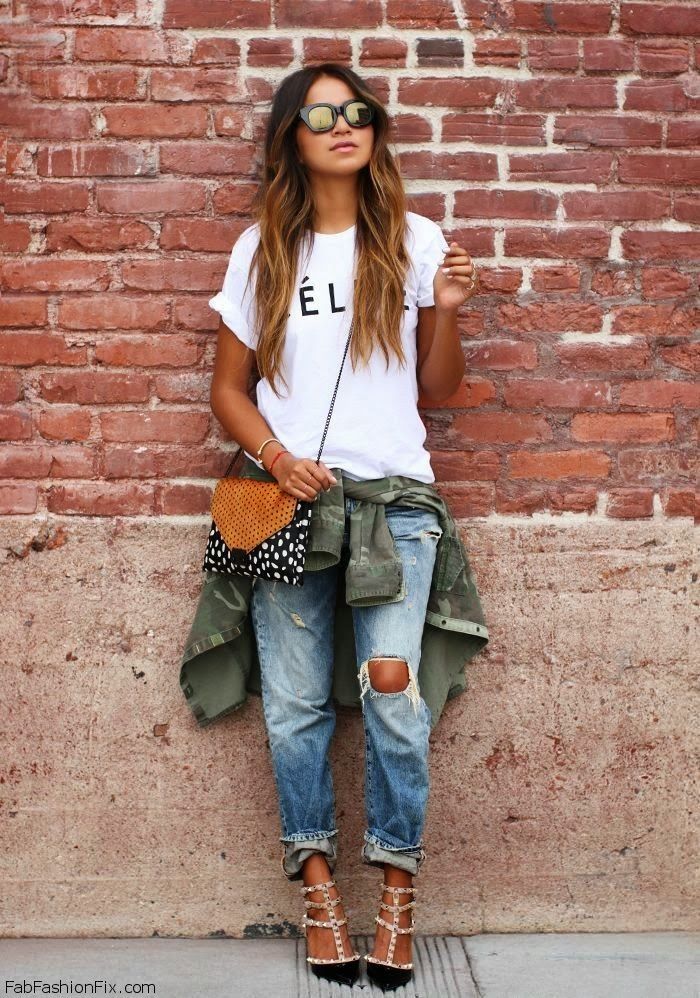 Are you both planning to check out one of your favorite bands at a local amphitheatre? What this look proves is that you can be super comfortable and super stylish at the same time. Plus, the boyfriend jeans send a hint that you might be taking applications for one. (The right one!)
Perfect date night dress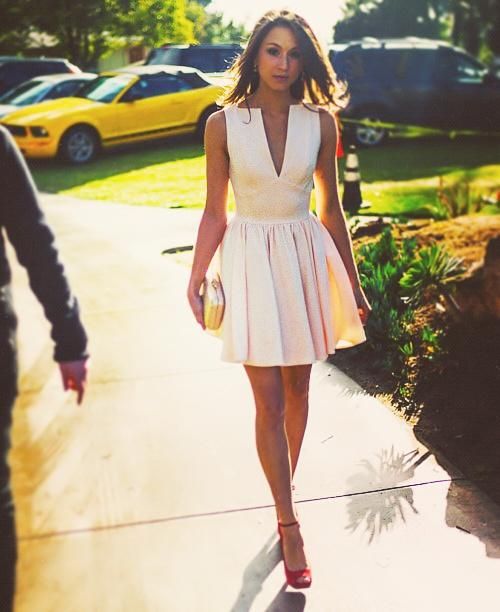 Looking for a date night dress? If so, this one is super-flattering. The color is easy on the eyes and the cut is very figure flattering. Plus, with the right kind of accessories, you can either dress it up or down.
Versatile jumpsuit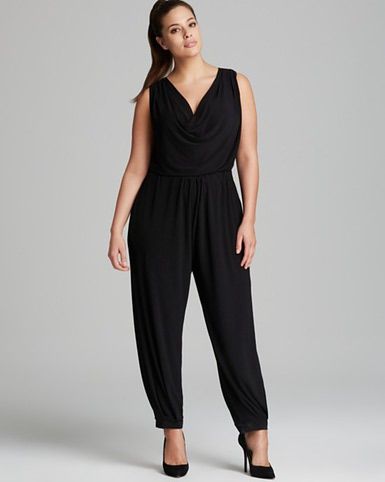 We are totally in love with this jumpsuit! There are so many reasons why, but the main one is virtually any body type can wear it and look unforgettable in it.
Rocker chic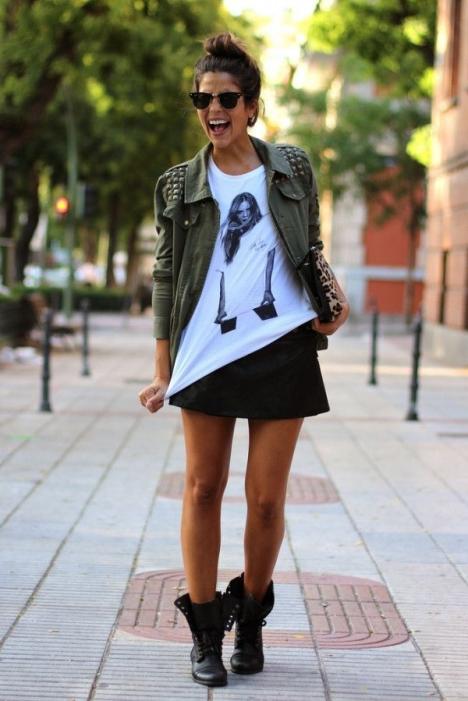 Are you a rocker at heart? If so, this kind of outfit will convey the message without a ton of overkill. (We love the messy bun and boots!)
Perfect black dress

Every woman needs a little black dress. If you're in the market for one, this style is perfect. It's innocent and sensual—a great message to convey on a first date.
Modestly sexy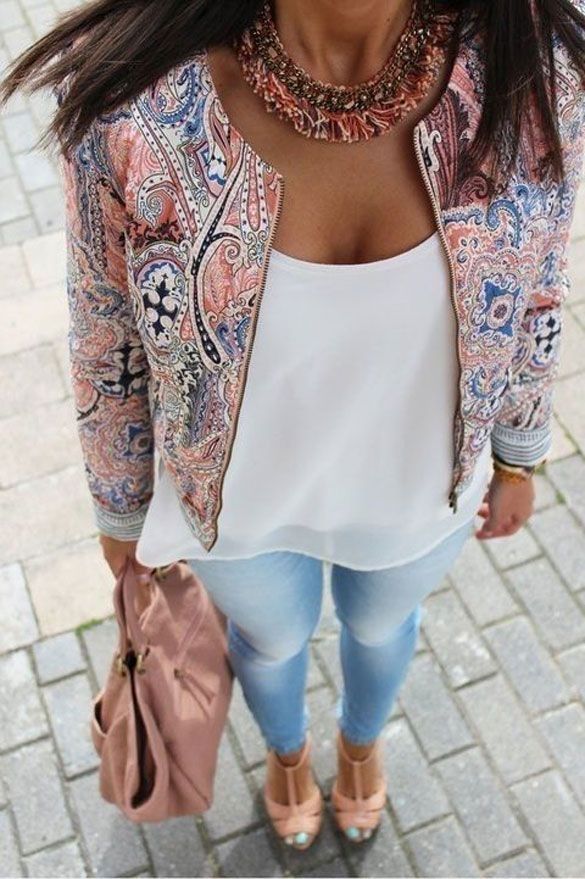 If you want to look sexy without being too sexy, try this look. The jean leggings will show off your shape while the top and colorful blazer will still keep some secrets concealed.
Sweet in lace and polka dots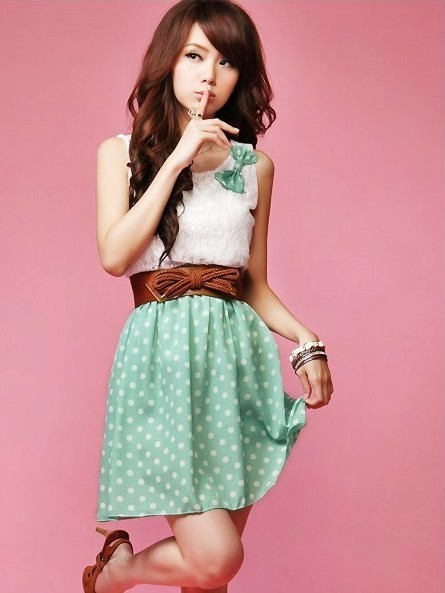 Polka dots make a statement. That's because whether they are technically in style or not, they send the message that you don't care. You just love 'em! And individuality is always a plus when making a first impression. Plus, if you add to it some lace, that makes your look super sweet.
A look for all seasons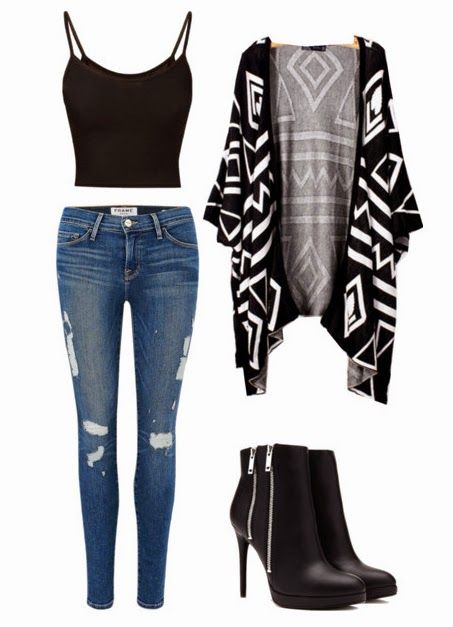 If you want something that's casual and eye-catching that you can basically wear any time of the year, this look will meet your needs. Plus, it's attractive with or without accessories.
Graphic tee and tulle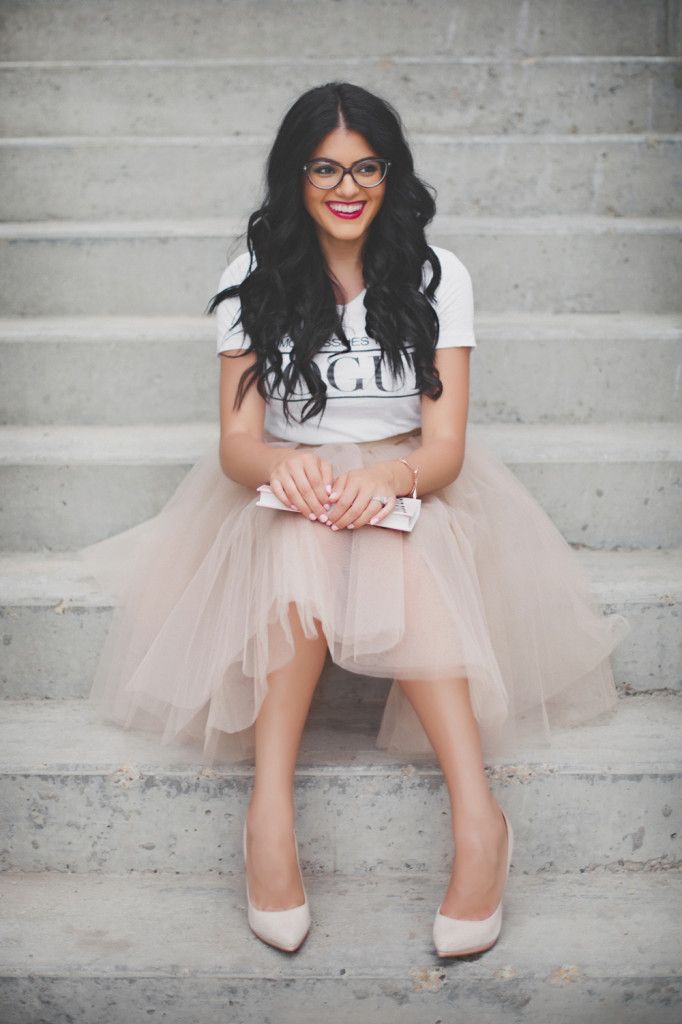 If you're going out for dinner and your date informs you that it's an occasion to dress up, a tulle skirt and graphic tee is a way to look appropriate for the occasion while being youthful and modern too.
Great shorts and sequins for summer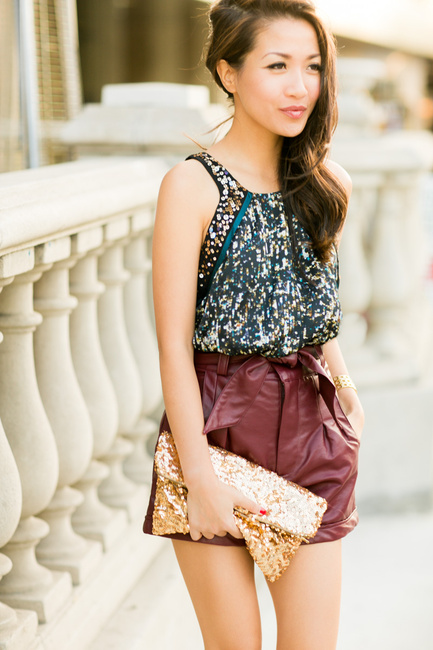 During the summer, it's time to dress for the heat. The temperature, yes. Also the potential of where your first date might lead. A pair of shorts along with some sequin items, lets your date know that you're ready for just about anything!
Feminine in white cotton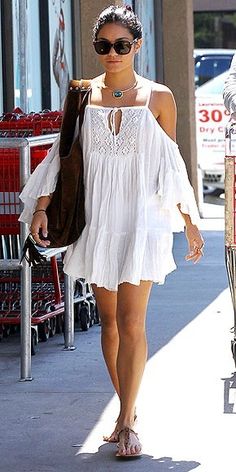 This white cotton dress is effortlessly beautiful. There is really nothing more that needs to be said.
Cute in colored jeans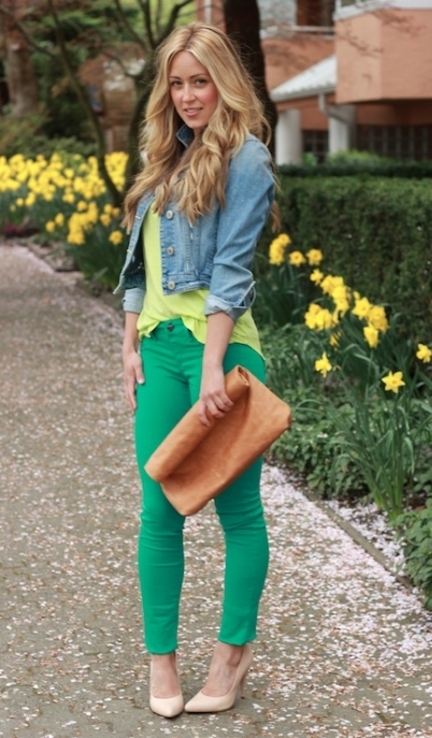 If you like the way your body looks in fitted jeans, spice things up a bit by wearing some colored ones instead of denim. If you add to it a pair of pumps, your legs will look long and your backside will look even more appealing.
Short 'n sweet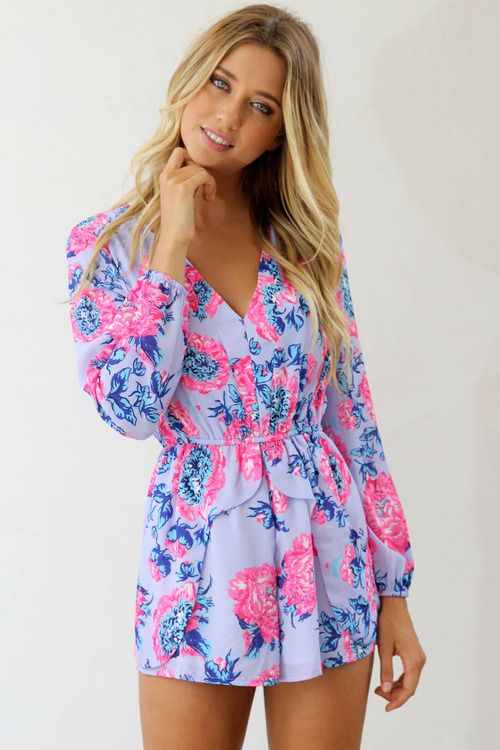 We're not sure what we like more. The color combo or the style of this mini-dress. And what if you're not comfortable wearing something this short? No worries. Just add some leggings or shorts and you're (still) good to go.
Camouflage and killer heels

Another great casual look are some drawstring camouflage pants and killer heels. If you add to it a blue jean vest, you will convey "There's more than meets the eye" and "I have a bit of a wild side" without actually saying a word.
Great no matter where you go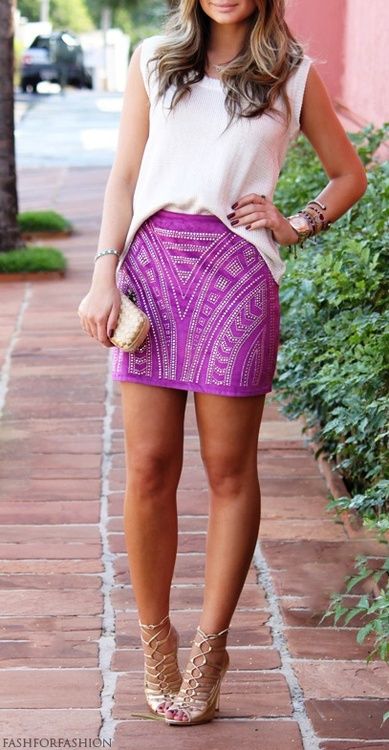 A romantic guy may want to surprise you on the first date. With this beaded shirt, solid top and great accessories, you'll be dressed appropriately no matter where you go.
Movie in a maxi skirt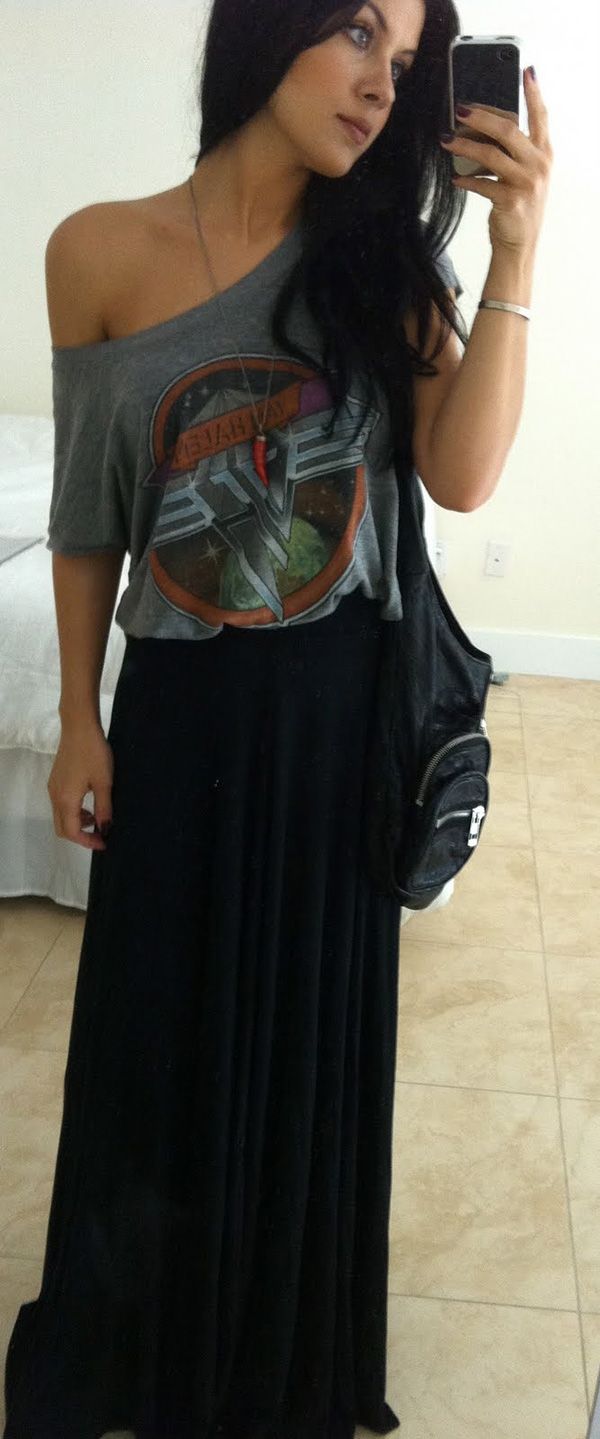 If you're headed to a movie but you don't really feel like wearing jeans, substitute it for a maxi shirt. It's casual, feminine and comfortable. Plus, you can still wear your favorite graphic T-shirt.
Fashion with flare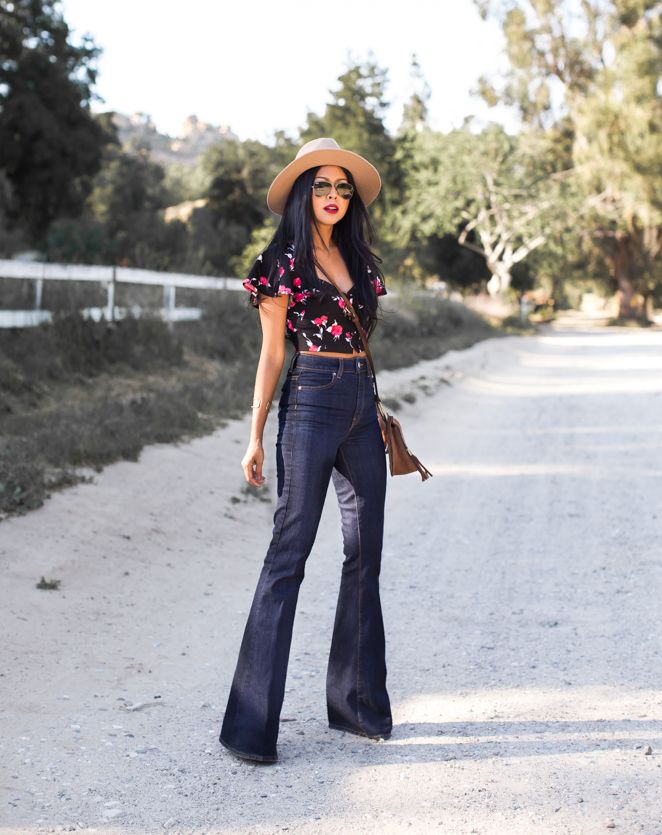 Flare pants are back. So, if you're going on a picnic or to a wine tasting, give this look a try. (Don't forget the hat!)
Twist to a jean shirt

If you absolutely love your denim shirt but you're going someplace where jeans wouldn't really fit the bill, a long and colorful pleated skirt will add a new twist it to. Beautifully so.
Rock a Fedora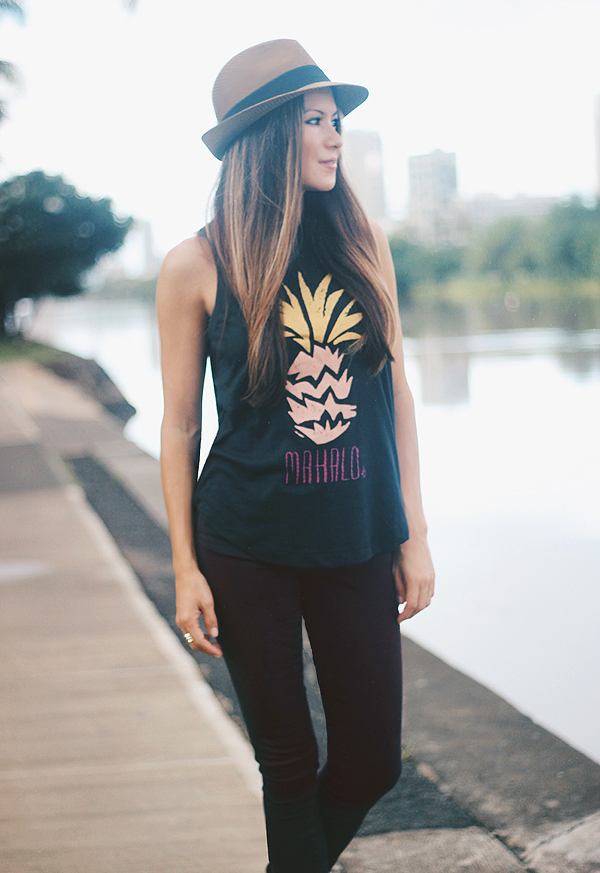 Yep. One accessory can go a really look way. Take this Fedora, for example. It's super stylish. Especially on those days when you can't seem to get your hair to look quite right.
An updated way to wear a pencil skirt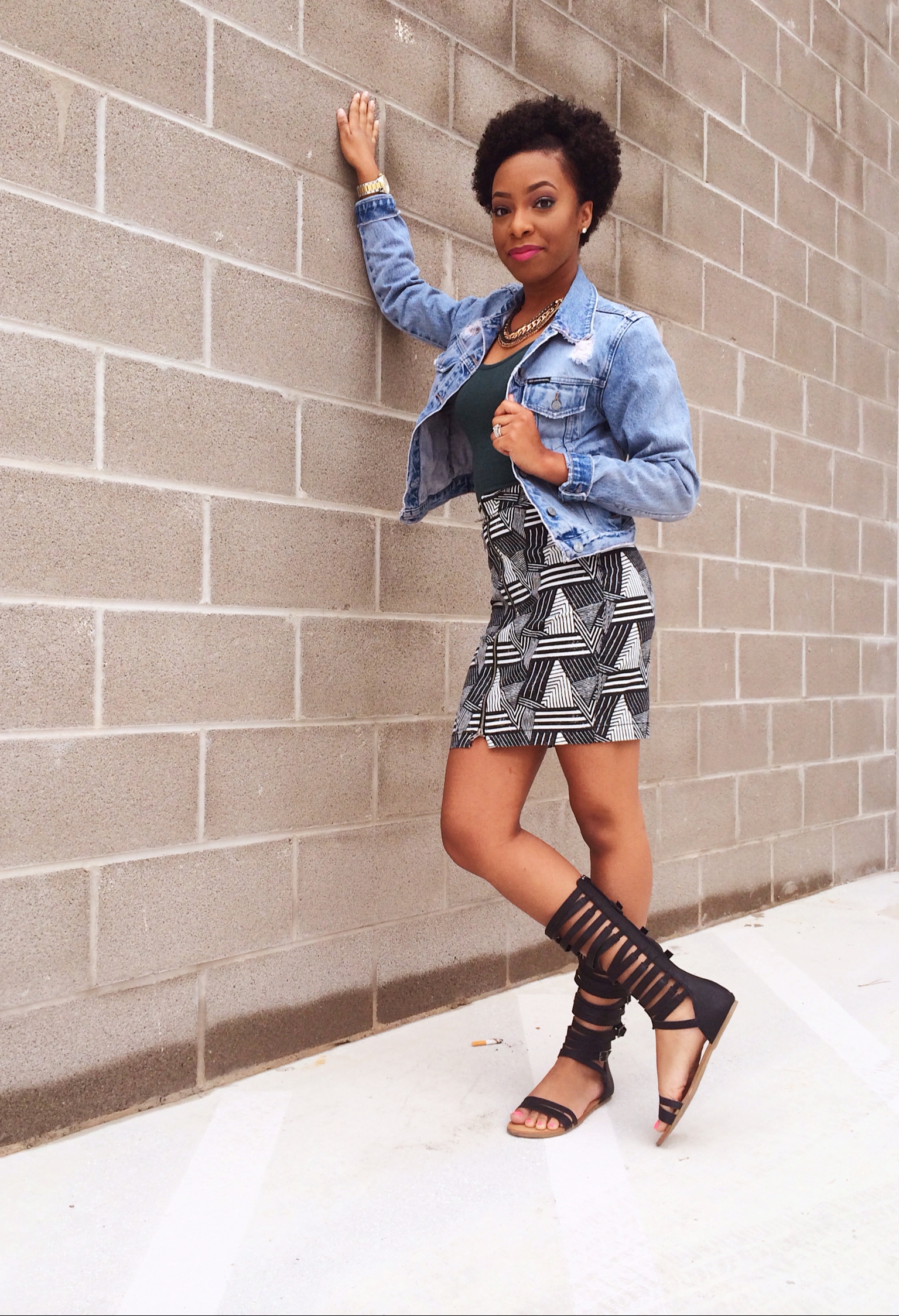 If you love your pencil skirt, but you'd rather not look too dressy, let this look serve as some inspiration. A fitted tank and your jean jacket will give it an updated feel.
Warm in winter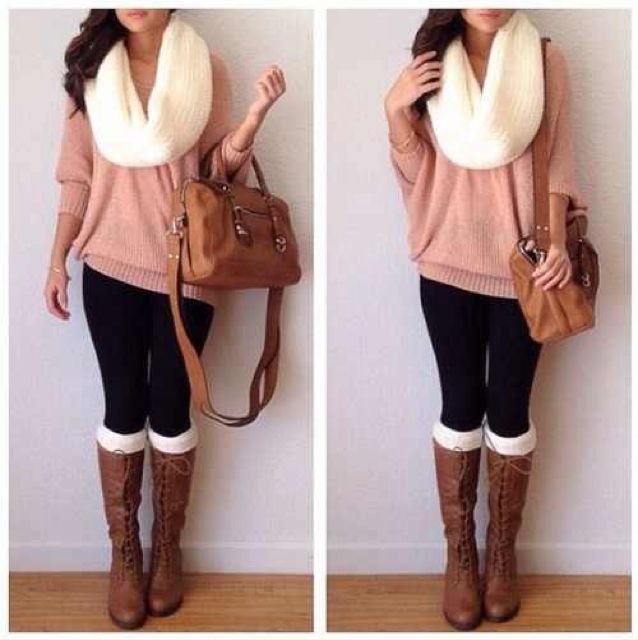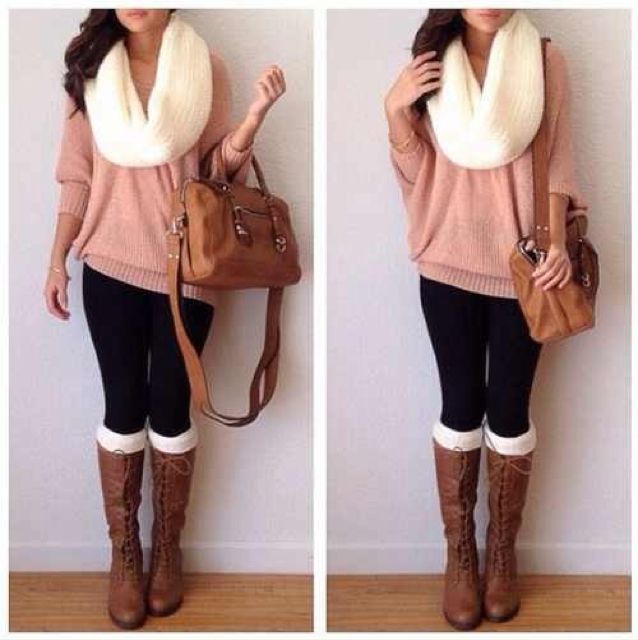 We thought it would be a good idea to mention something for winter. The color combination is perfect for any skin tone and the boots are sexy in their own special way. Enjoy your first date!