A simple way to look more fashionable is to do a stylish manicure. Your nails can be very important and special accessories. More and more people like to do nails on their own and they are quite creative and skillful. In this post, we would like to show you 10 of the best nail polishes and  manicure tools, such as the nail brush, dotting pens and rhinestones. Whether you are a beginner or an experinced manicure addict, with these products, you can create fashionable manicure designs effortlessly at home. Just scroll down and check them out.
10.
Sally Hansen Crackle Color Nail Polish Gift Set 4 Piece

Most women may find it a little bit difficult to choose nail polishes, with plenty of options there. This time, there is a surprising deal for you to solve this problem. This deal will get you 1o bottles of nail polishes with a twist. All of the colors are chosen radomly, so you will get a big surprise the moment you open the box. It's really an amazing idea to try on both your friends and yourself.
9.
Color Club Halographic Hues Nail Polish, Shimmering Sky Colors, Over The Moon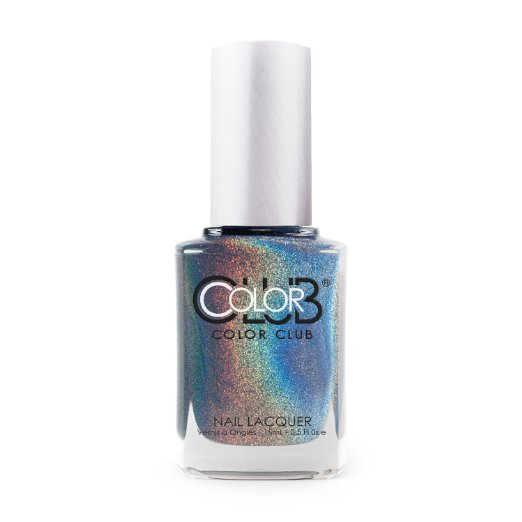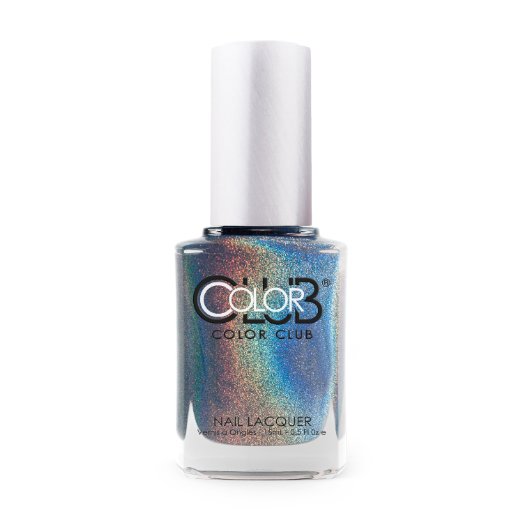 Color Club is famous for its excellent performance with rich shades. There is no No formaldehyde, toluene and DBP chemicals in its products, which means they are quite safe to use. This is a halographic nail polish and it add a magical heaven vibe to your overall look. The shimmering nail polish is a fabulous choice for important occasions. Just with one bottle of Color Club halographic hue nail polish, you can own the shimmering sky colors everywhere you go.
8.
Kleancolor Nail Polish – Awesome Metallic Full Size Lacquer Lot of 12-pc Set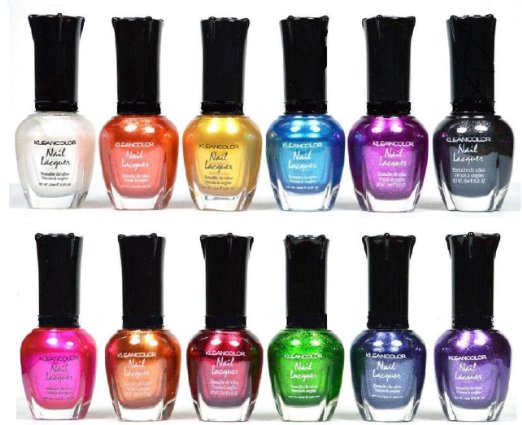 If you like colorful nails or enjoy changing the colors of your nails frequently, Kleancolor Nail Polish will be an ideal choice for you. There are 12 awesome metallic nail polishes in this set. The metallic nails are edgy chic and they are super great for holidays and parties. Any of them can make your nails stylish independently and you can also create unique manicure designs with your imagination and creativity.

7.
SHANY Nail Art Set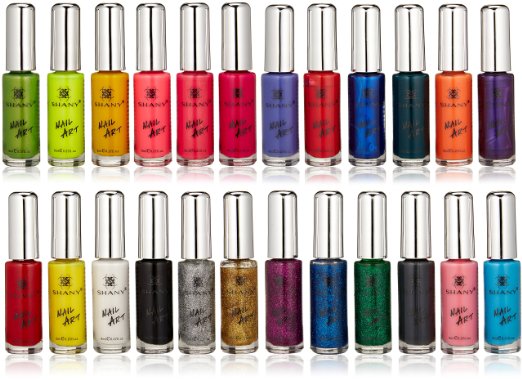 SHANY nail art set is the most amazing nail art set. There are 24 nail polishes in this set with 4 pearl shades,4 neon shades,11 matte shades,5 glitter shades. So, you can use this nail art set to achieve any nail design. The thin brushes are easy to use no matter what kind of patterns you want to paint on your nails.
All of these 24 nail polishes are of high quality that is beyond USA and CE ,FDA standards. You don't need a UV lamp or an LED lamp nail dryer to dry your pretty nails, because it has a durable design and it is quick to dry.
6.
15pcs Nail Art Painting Pen Brush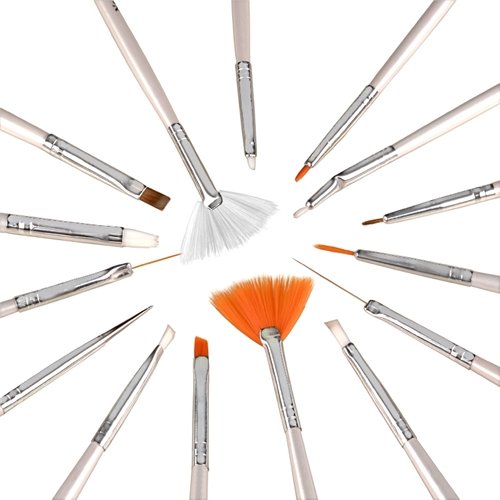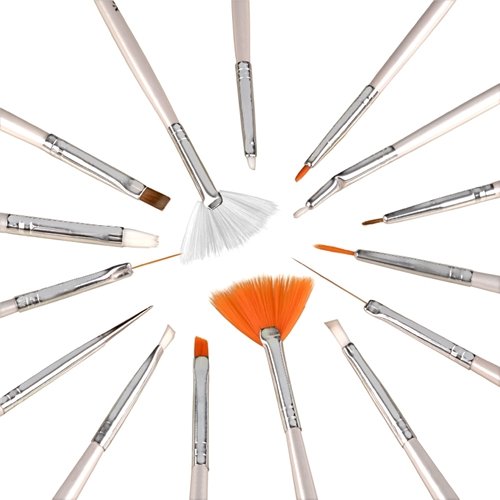 15 different nail art pens and brushes and brushes are included in this set. All of these 15 brushes and pens are very easy to handle. Whether you use them at home or at a professional beauty salon, these pens and brushes will never let you down. They can be used for blending and side loading. They can reach tight areas easily. This nail art pens and brushes set is great for all women to practice painting patterns on their nails. For those skilled women, this set will perfect your manicure.
5.
350Buy Rhinestones 2400 Piece 12 Color Nail Art Manicure Wheels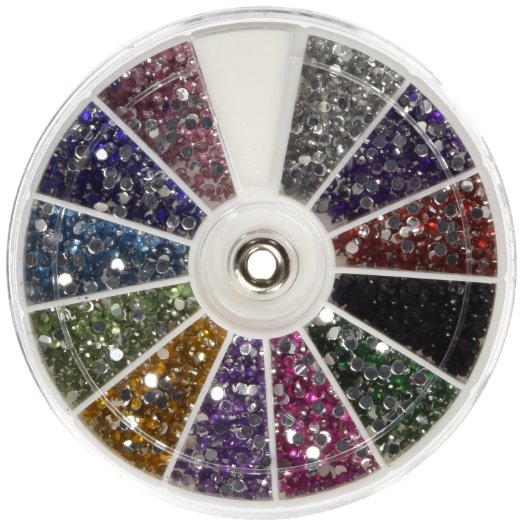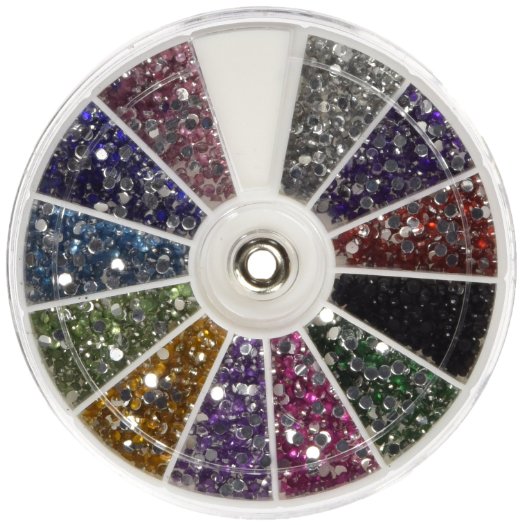 How can an exquisite nail design finish without rhinestones? 350Buy Rhinestones Nail Art Manicure Wheels is composed of 2400 pieces of rhinestones in 12 different colors.  All of these rhinestones are of a high quality and you can apply them with the top coat or glue. They are so fantastic and affordable that you will say no to other brands once you used this one. These amazing rhinestones can enhance your nails and make them even more fashionable.

4.
Dotting 5 X 2 Way Marbleizing Dotting Pen Set for Nail Art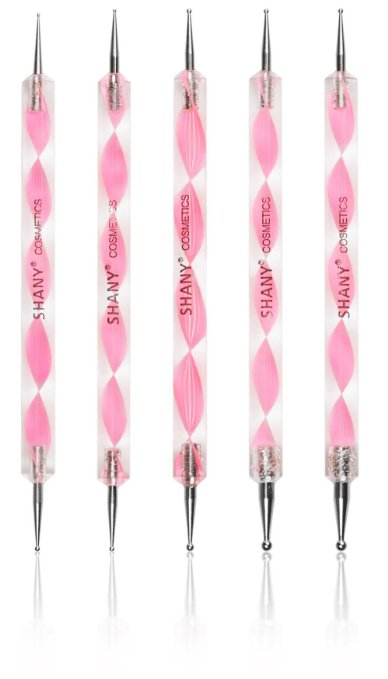 SHANY 5 piece dotting set has round tips in 10 different sizes. They are perfect for people to produce various dots and lovely daisies on their nails. These dotting pens have a good quality. All of them have a PVC clear pouch holder, and they are suitable for both personal or professional use. The price of SHANY 5 piece dotting set is very reasonable and it is really worth buying.
3.
Seche Vite Dry Fast Top Nail Coat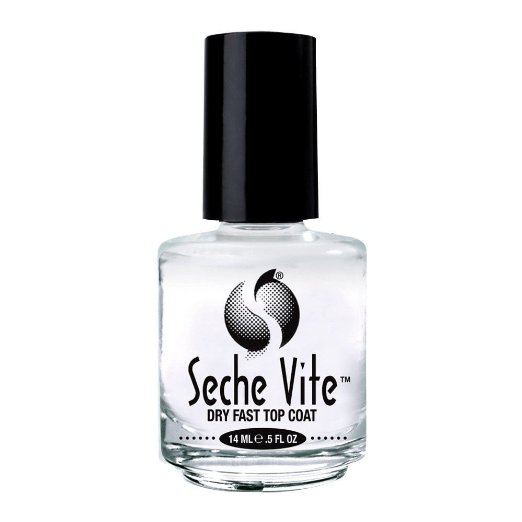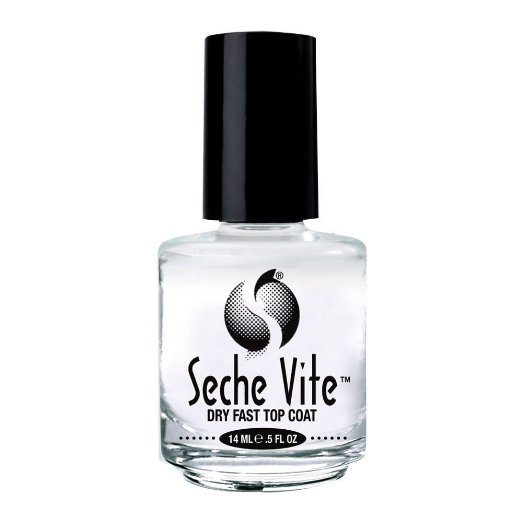 Before you start to beautify your nails, you should apply a top coat. The top coat can protect your nails and it can make your oily nails last longer, too. The Seche Vite Dry Fast Top Nail Coat is made with strengthening ingredients. It is rich in protein. When you apply Seche Vite Dry Fast Top Nail Coat on your nails, your nails will look highly glossy and silky.

2.
OPI Nail Lacquer, Bubble Bath


For those office ladies, the bright colors may not be so appropriate. This skin-tone colored nail polish can be a great choice. It is a chic color for your fingers and your toes. Actually, it is a calm pink color but it is quite similar to the color of skin. Every woman is suited for this subtle and sweet nail color and you can add a lot of fashion attitude to your nails just with this nail polish.
1.
essie Nail Color


essie has created a wide range of nail colors for women to choose. For eassie, color is such a wonderful thing and it should be used to express women's love and to be obsessed. essie's command is to demand women's wish for colors. essie has breakthrough formulas which can take better of your nails and make them much healthier. Whether you want to make your nails grow longer or stronger, you can get the right solutions here with essie nail polishes.

Have you found your favorite nail polishes? When you decide to buy a nail polish, you should not only choose the colors but also need to pay attention to its formula. Nail polishes with safe formulas will make your nails much more fantastic as well as healthier.