Nowadays, there are more and more super moms. They can keep good balance between their career and their family. Whenever you see them, they are always stylish. So are their children. Therefore, if you want to be an excellent woman, you should not just focus on yourself.
Your kids should be as fantastic as you. In this post, we have selected some beautiful hairstyles for little girls. You can start from making a pretty hairstyle for your daugther. She will be very proud that she has such a great mom who can make her so beautiful every day.
Simple Little Girl Hairstyle with Accessories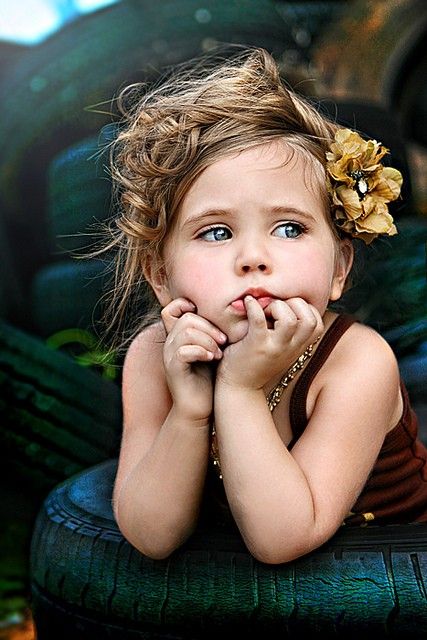 You can just make a simple and casual updo hairstyle for you little girl. Then tease it messily and add a floral accessory. She will look quite adorable with this pretty hairstyle.
Beautiful Braided Updo Hairstyle for Little Girls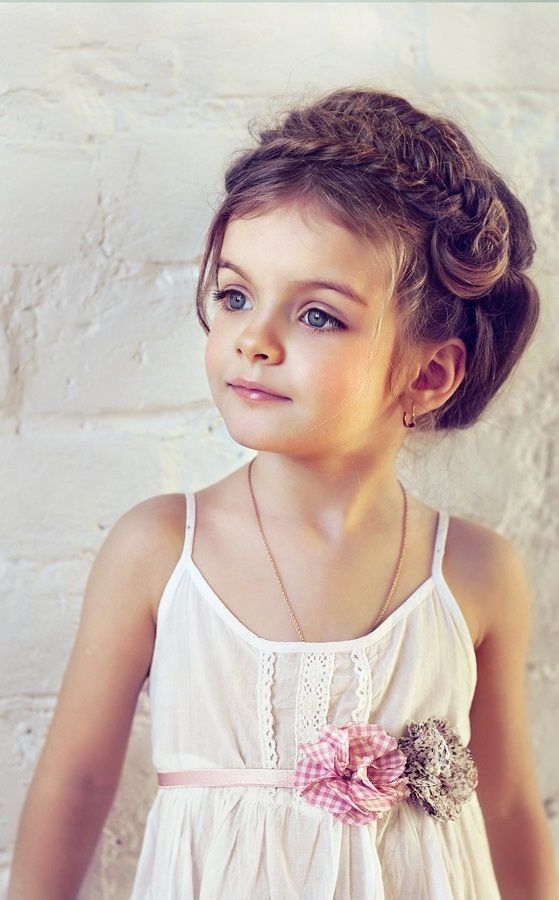 You can also make a more stylish braided updo for her. And then tell her that she is the most beautiful girl in this world. She must be quite confident and happy the whole day.
Interesting Headband Hairstyle for Kids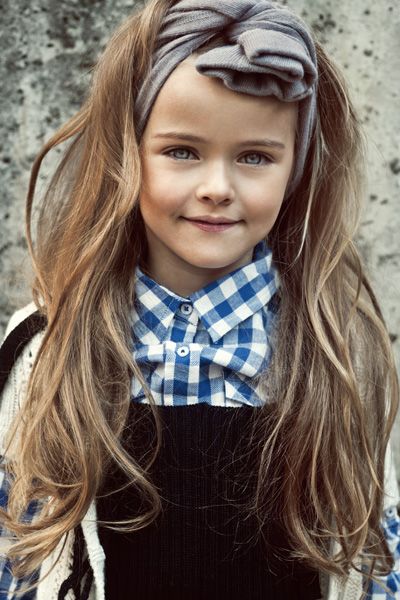 If you are not so good at doing hairstyles, you can just try this super easy headband hairstyle on your kids.
Lovely Dual Braids with Thick Bangs for Kids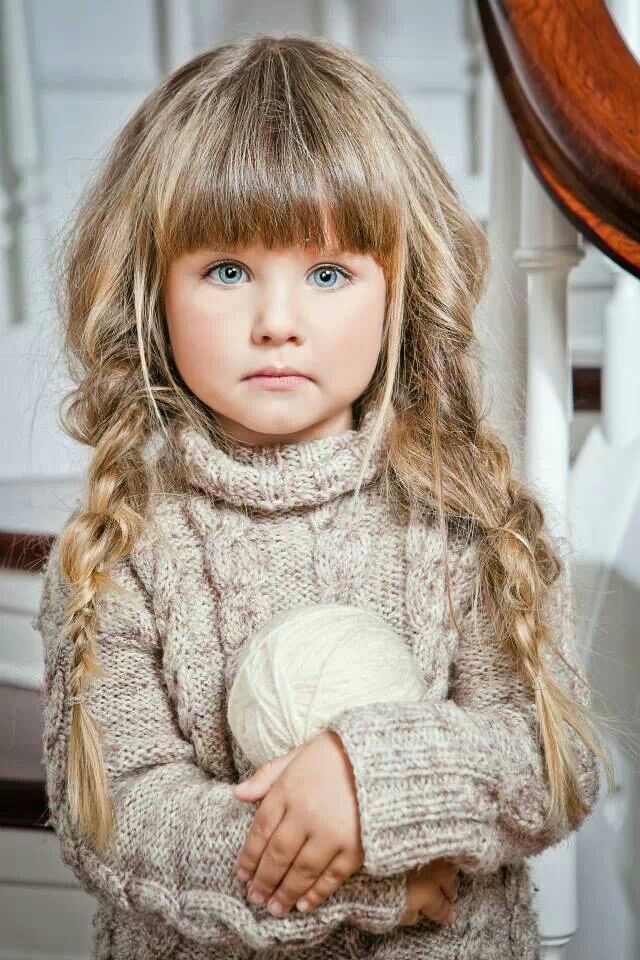 What a lovely girl! When you want your little girl looks like a cute doll, you should try hairstyles with thick bangs. Thus, her sparkling eyes will be the focus of all the attention.
Cute Braided Fringe Hairstyle for Children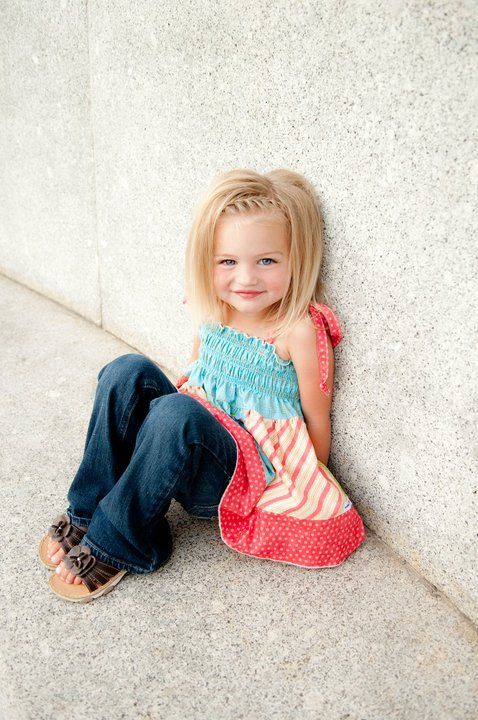 Little girls can be chic. You can share your own hairstyle with her. For example, this braided fringe hairstyle will look fabulous on both moms and daughters.
Beautiful Loose Braided Hairstyle for Girls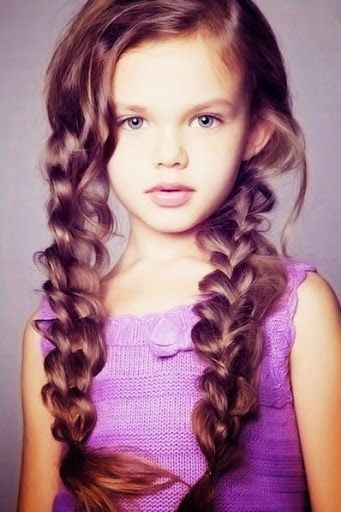 If your daughter has long hair, just make this side-parted braided hairstyle for her. It's really a beautiful hair look for her birthday or some important occasions.
Messy Dual Braided Hairstyle for Girls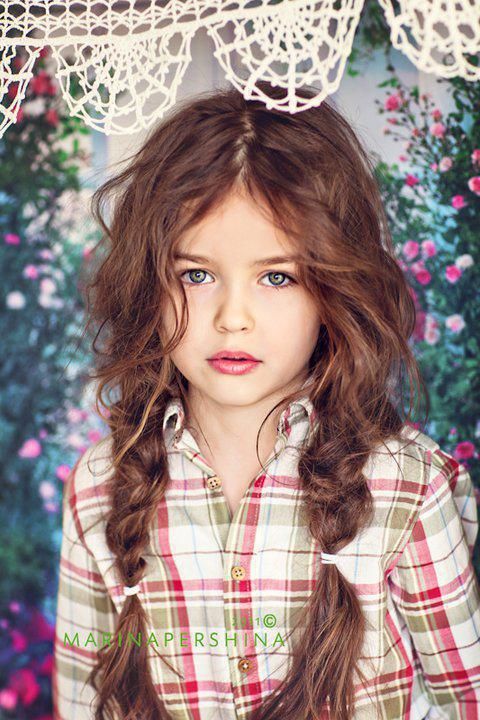 As messy hairstyles are quite popular, you can let your kids hit the trend. The girl in this picture looks quite innocent and effortless chic with such a pretty messy dual braided hairstyle. Do you like it?
Chic Minnie Mouse Hairstyle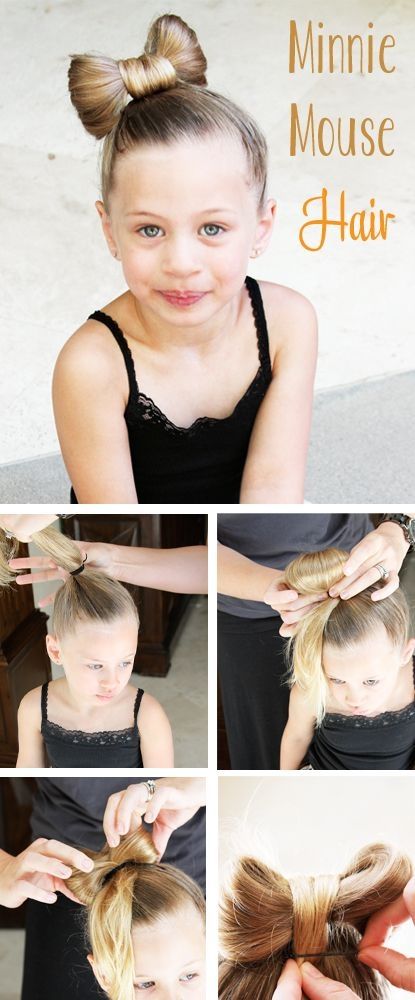 The Minnie Mouse hairstyle is also a hair bow. Little girls must be quite chuffed when they find their long hair can be styled into a real bow and they can look as cute as their favorite Minnie Mouse.
Pretty Little Girls' Hairstyle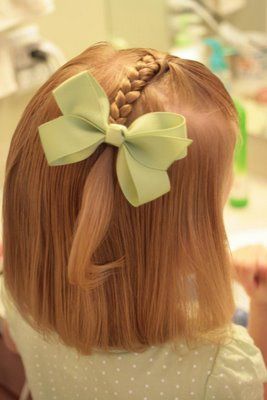 For little girls with short hair, this simple hairstyle is very pretty with a smart braid and a lovely ribbon bow.
Fashionable Updo Hairstyle for Little Girls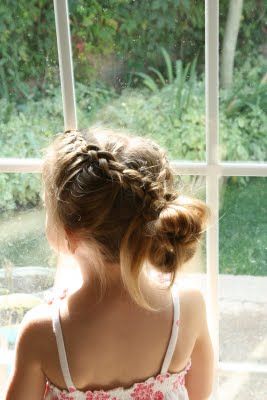 This messy braided updo hairstyle looks fashionable on both moms and daughters. And you can do the same hairstyle for some special occasions.
Sleek Sock Bun with Braid for Little Girls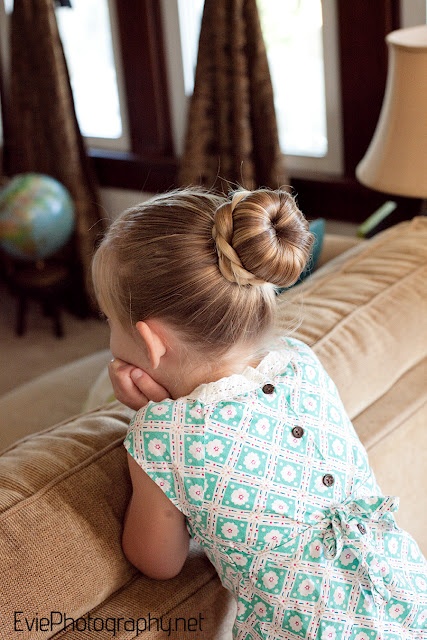 If you want your daughter to look neat rather than messy, this sleek sock bun hairstyle must be your preference. Besides, little girls will look quite lovely with this braided bun hairstyle.
Cute Bow for Little Baby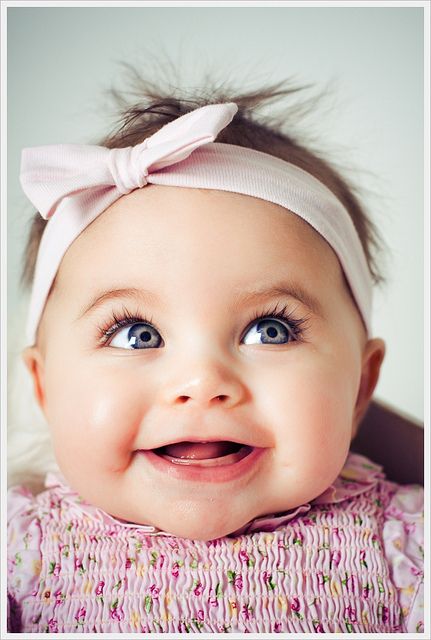 In the end, if your girl is just a little baby, she still needs to be dressed up for holidays or any memorable day in her life. In this situation, you can make her more adorable by wearing a cute bow or some other comfortable headband on her head. She must be so happy. Don't you think so?