Chunks of color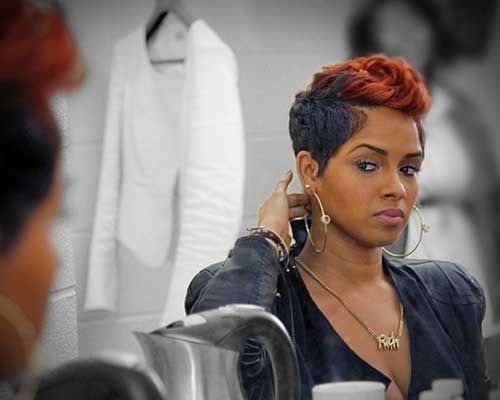 This is basically a modified Mohawk with a touch of color up top. And you know what? We can totally see why she's admiring herself in the mirror. It's a gorgeous look.
'Get up and go' hair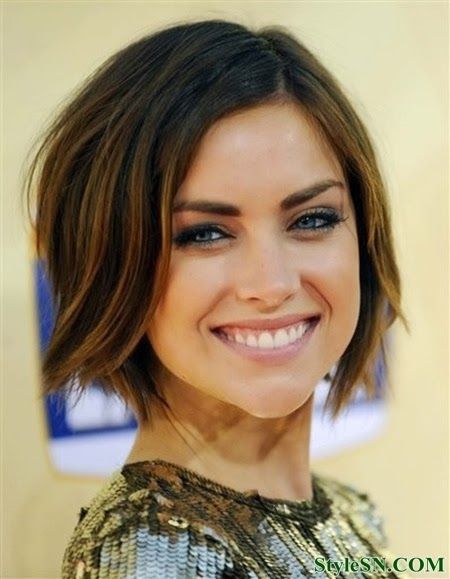 There are very few looks that require no maintenance at all. But this cut comes close. Thanks to the razor cutting on the ends, it doesn't need a lot of styling. Running some fingers through it is all that's really necessary.
Clipper cut hair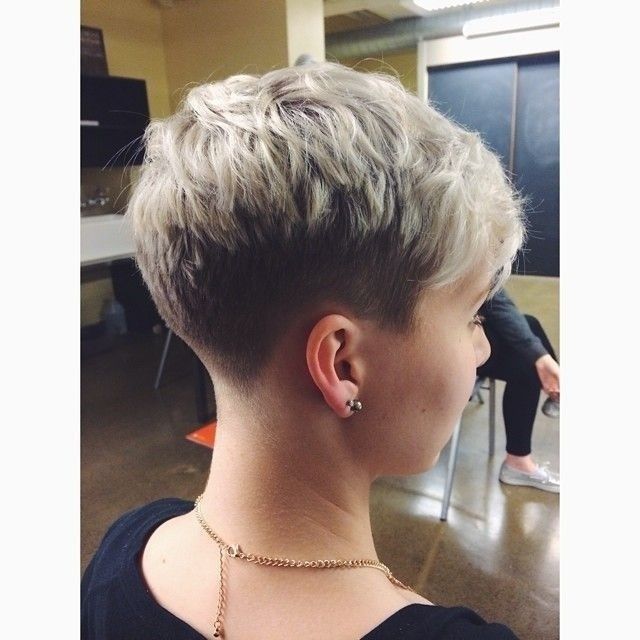 We're pretty sure there is one person who immediately comes to mind with this short style. Yep, it's about as bold as Miley is. Try it if you dare.
Natural 'n tapered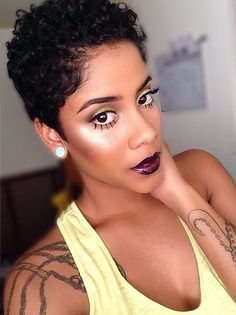 Were you born with a head full of curls? If so, all you need is a bit of gel and this style will hold from day until night.
Super-easy hair
Cute. Oh so cute! That's the best way to describe this short do, don't you think?
Side-swept bang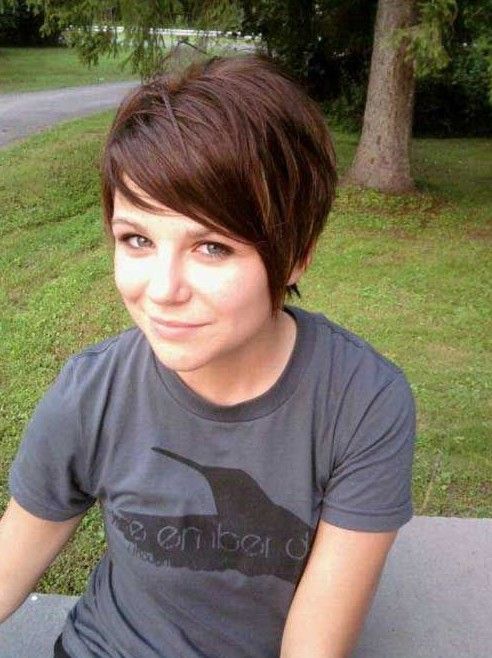 This is another short hairstyle that many celebs seem to like. Being that it has a lot of length up top and the bangs are long, it's the type of cut that can make going back to a longer style pretty easy to do.
Tapered neckline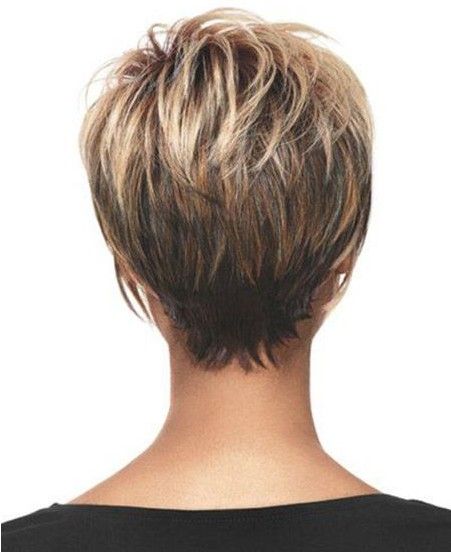 A nice haircut has lots of precision. That's what's so appealing about this cute. The tapered neckline will make you memorable whether you're coming or going.
Roller set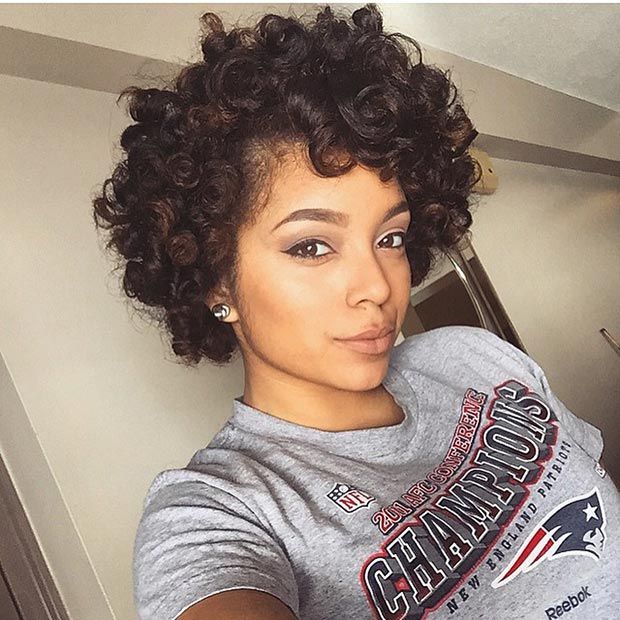 Here's the awesome thing about this style. If your hair is shoulder length and you're not quite ready to do the Big Chop, look for some sponge rollers. It will curl your tresses tightly, making your hair 2-3″ shorter. That way, you can go short when you want to or go long when you want to. Too.
Front braid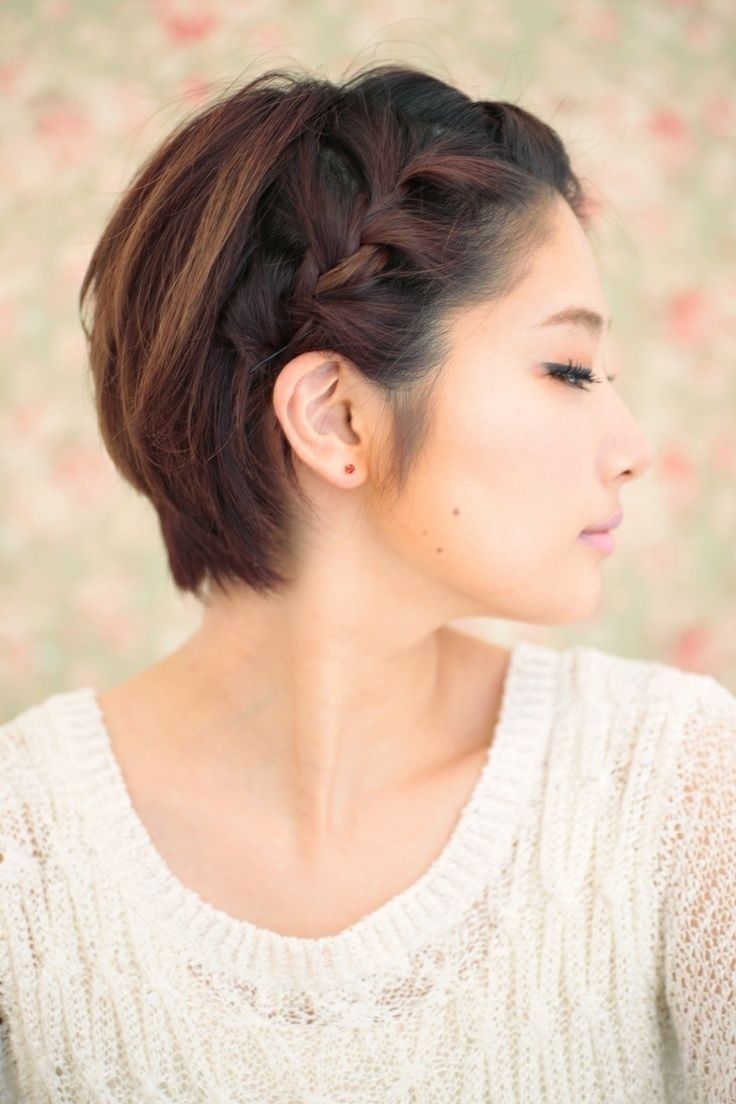 If you're worried that having short hair means that you'll have to go without styling options, nothing could be further from the truth. Just make sure to keep some length up in the front.
Great cut for thin hair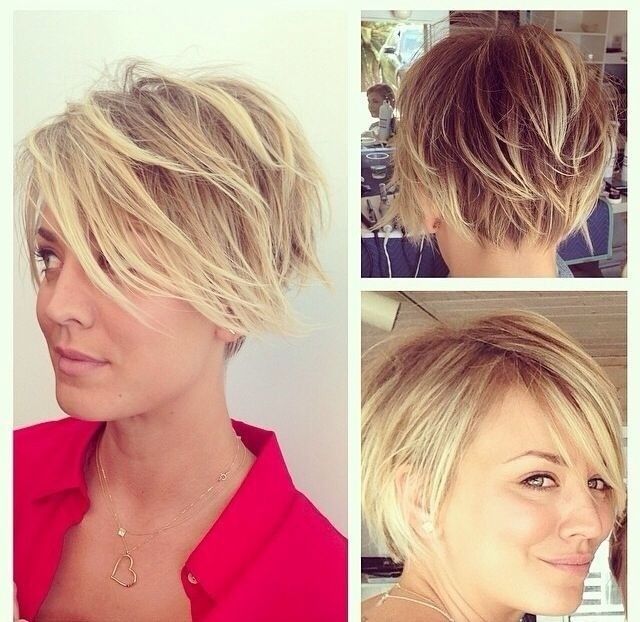 So, what if your hair is a bit on the thinner side? That's OK. All you need is a short haircut that has a ton of layers and for your stylist to mix up a color blend that will add lots of depth and dimension.
Trendy cut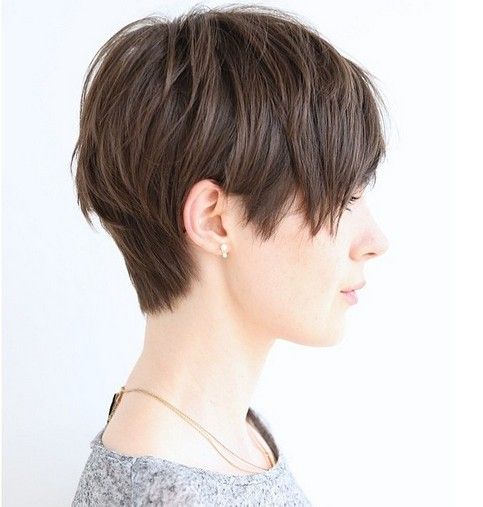 Remember the pixie cut that you saw? This is basically another version of it. One that has more length on the sides and also in the back. It's especially attractive if you have dark hair because the color will make it look really glossy and full of sheen.
Curly girl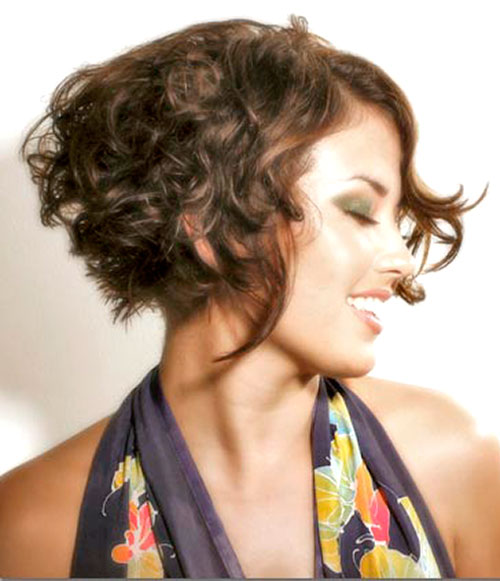 How fun and flirty is this asymmetrical bob? What gives it some distinction is that fact that the hair is curly rather than straight.
Feminine Caesar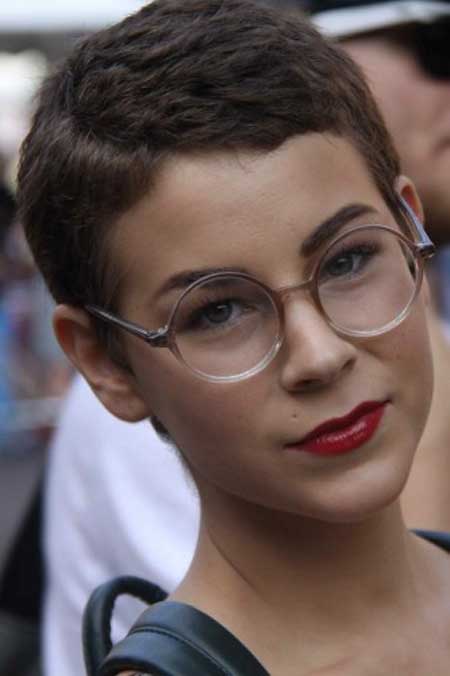 Caesar cuts are the ultimate unisex look. Men are so virile and handsome and women? Well, when you decide to go with this particular hairstyle, all attention basically goes to your face. This makes it the kind of cut that says "I'm very confident" without saying a single word.
Beach hair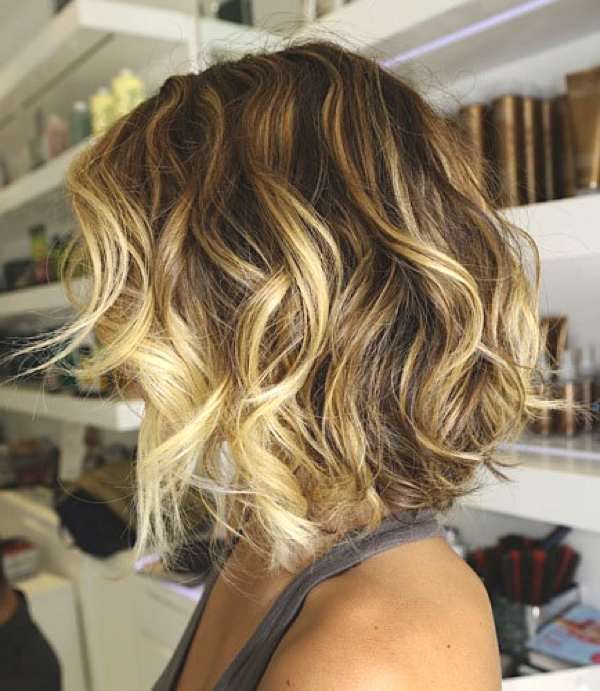 This style screams "I want to put on my bikini, get my volleyball and hang out on the beach with my friends." Summer hair is so freeing. And at the same time, deeply mesmerizing too.
Long bangs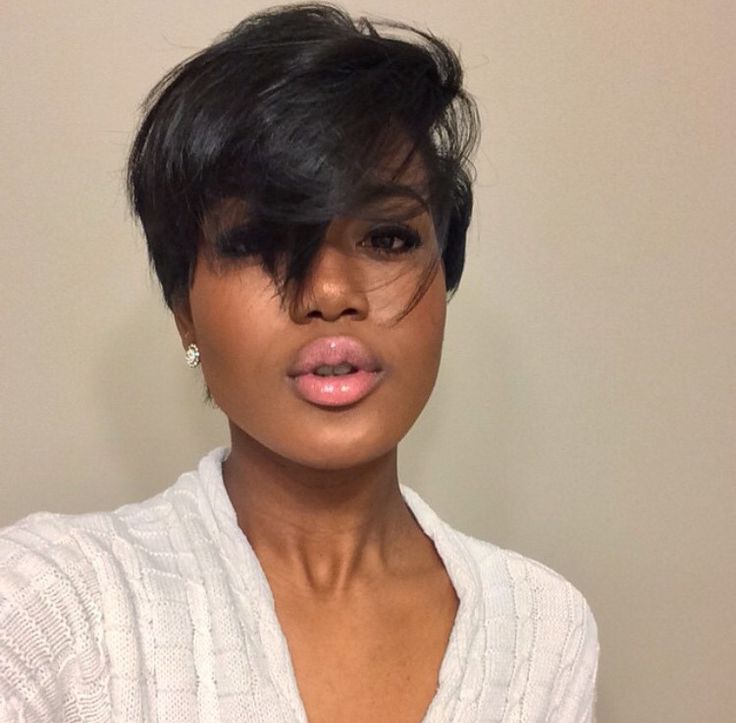 When you decide to go with a cut that is short on the back and sides but to keep really long bangs, the styling sky truly is the limit. You can wear it loose like in this picture for a bit of sensual sophistication or you can put a couple of barrettes in it for a cutie pie look.
Stacked bob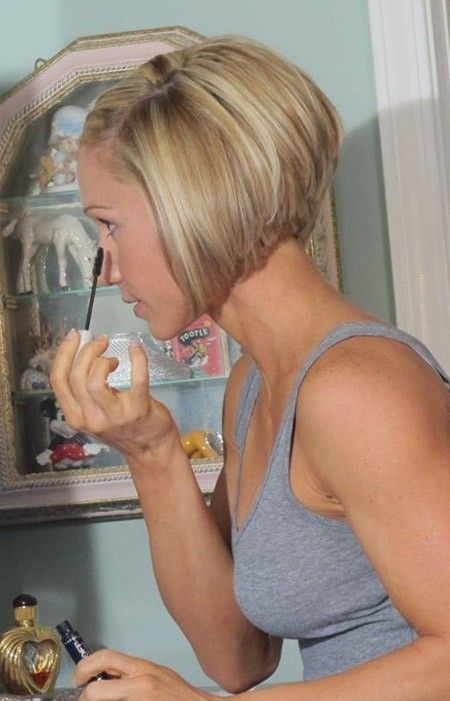 We don't know what we like more about this look. That the bob is stacked or that the color complements it so well. If you decide to give this a try, make sure to show them this pic so that you can get it picture perfect.
Tapered bob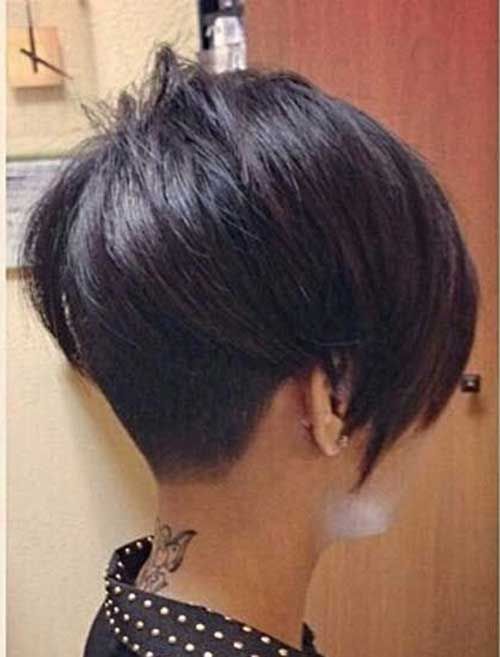 If you pay close attention to this cute, you'll see that the back is razor cut really high and then some long top layers are covering it. It's no-nonsense in so many ways and on so many levels. Tapered bobs are delicate and dazzling simultaneously.
Fresh yet unconventional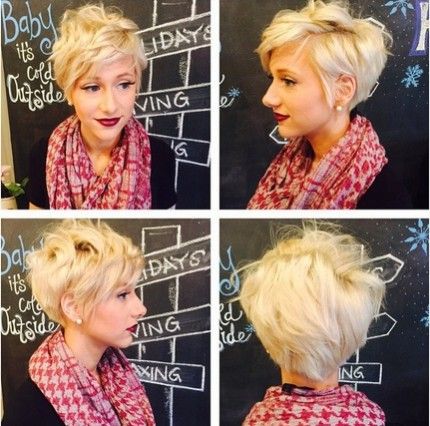 Organized chaos. That's one way to describe this short do. There are so many layers, it's hard to tell where they start or end. It doesn't matter. This look is fresh and unconventional. Perfect for someone who wants to look edgy and elegant.
High-volume hair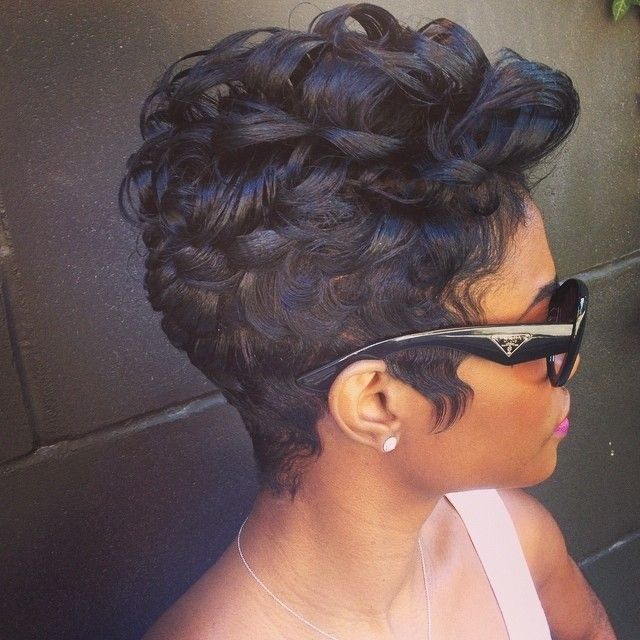 This is another one of our favorites. Those tight curls, long sideburns and high-volume up top makes this cut one that everyone will envy you for. Guaranteed!