You probably already know that ombre hair is one of the hottest trends right now, and actually has been for the last few years at least!  Just in case you're not absolutely certain what ombre hair is, it is hair that graduates from relatively darker color at the top of the hair to lighter color at the ends.  Ombre hair looks vary quite widely, from soft and gradual transition from darker to lighter, to, at the extreme, rather a color blocking effect.  Besides its look, another reason why ombre hair is popular is that it is flexible in terms of root regrowth, as it makes that regrowth much less noticeable.
How is ombre hair achieved?  It is usually done through the bayalage method of highlighting, a method that began in France.  If you are interested in having ombre hair, ask your stylist or colorist about what would need to be done, and how the bayalage method works.
Below are some of the hottest ombre hair color ideas right now!
1. Blonde Beauty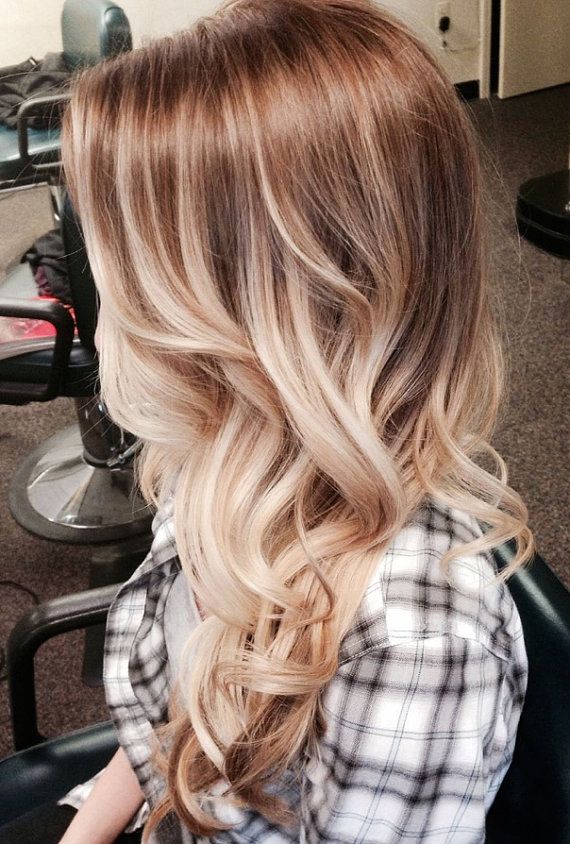 Glamorous blonde!  If Marilyn Monroe were alive today, it is quite possible she would have this look.
2. Fiery and Fearless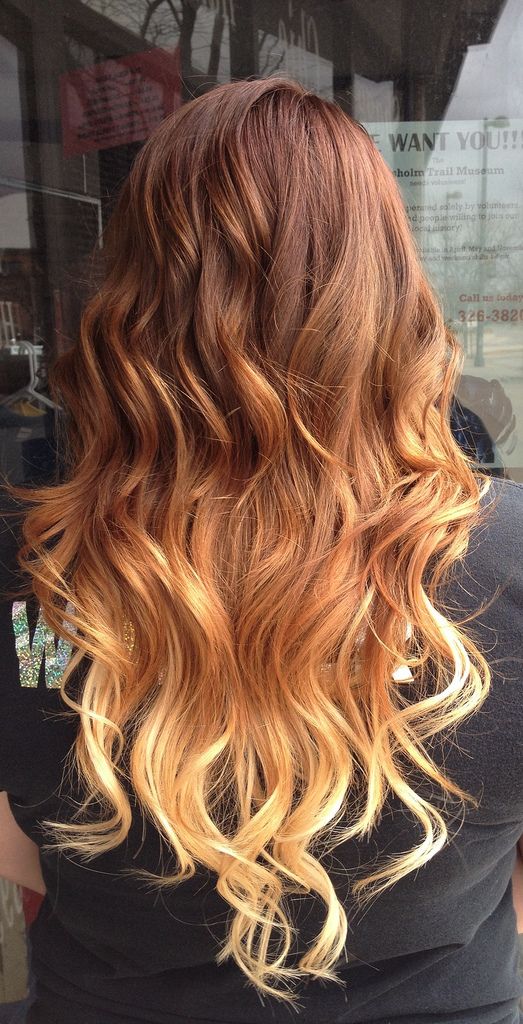 This bold and beautiful look graduates a little more dramatically from an especially fiery auburn to a very light strawberry blonde.
3. Blonde Sooner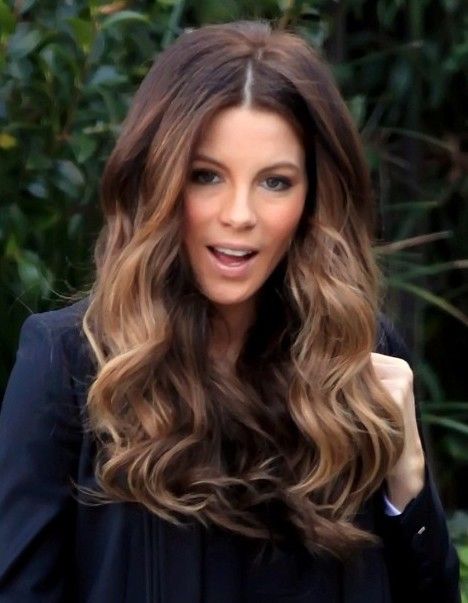 This fashionable style transitions from brown to a caramel blonde shade higher in the hair shaft than many other ombre looks.
4. Icy Platinum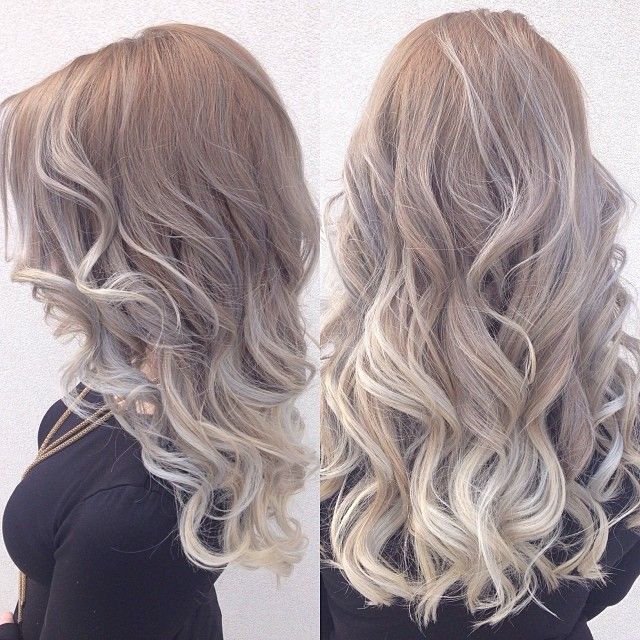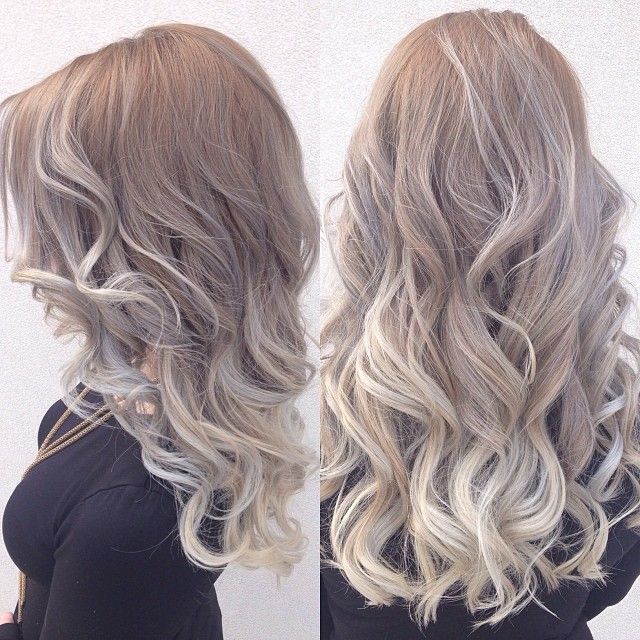 This more subtle and gorgeously gradual look makes you double the platinum blonde!
5. Caramel Tresses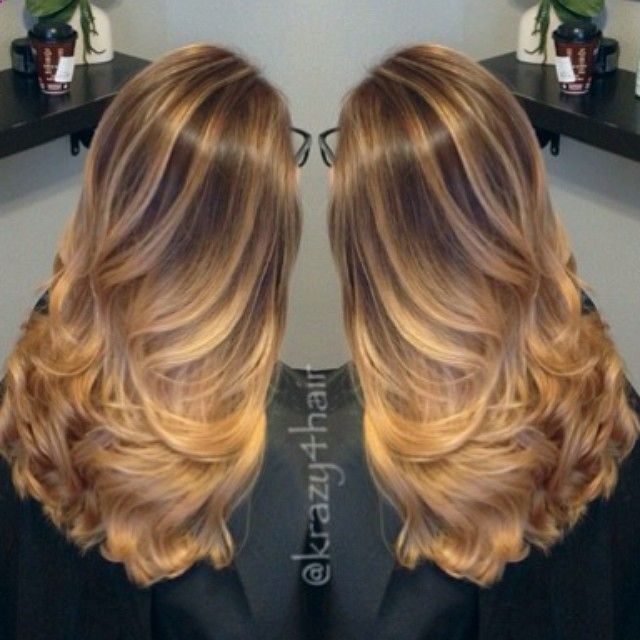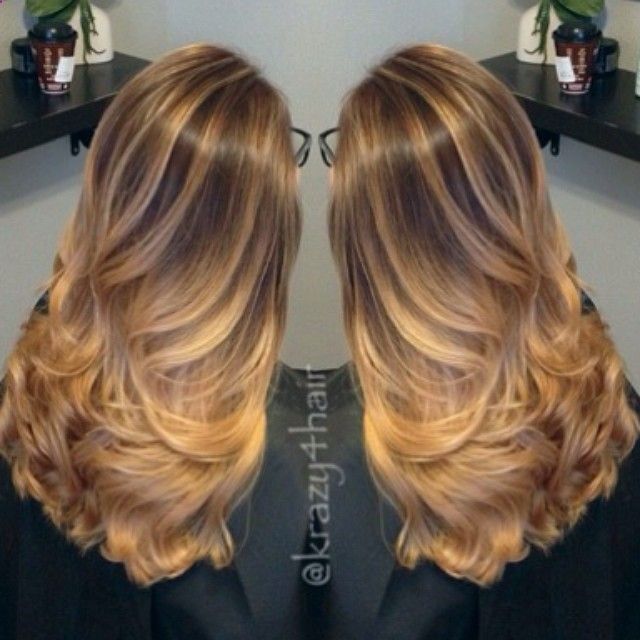 This subtle and beautifully graduated caramel look will brighten your face.
6. Rose Gold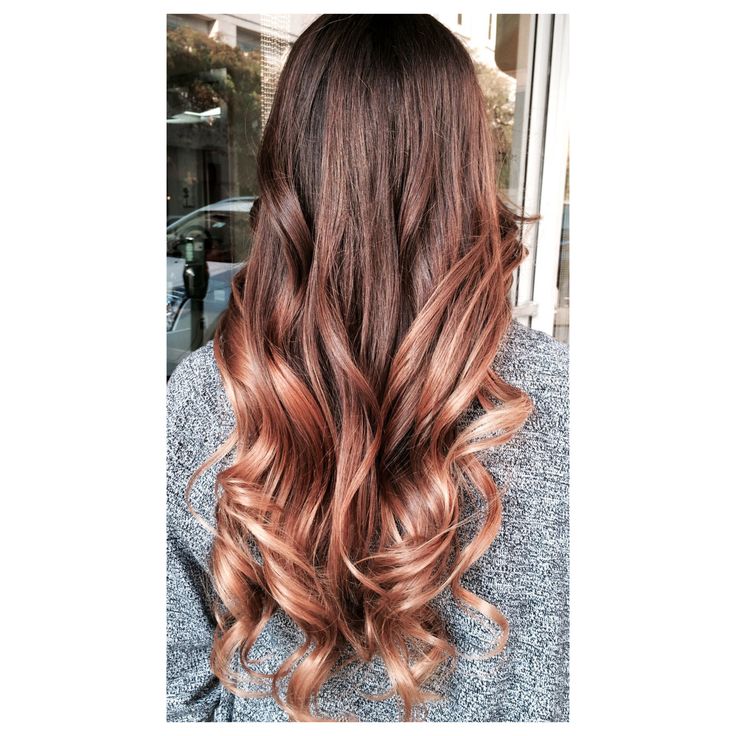 We've all heard of rose gold jewelry, but what about rose gold hair?  This beautiful and unique look graduates from a medium to darker brown to a rose gold shade.
7. Curly Ombre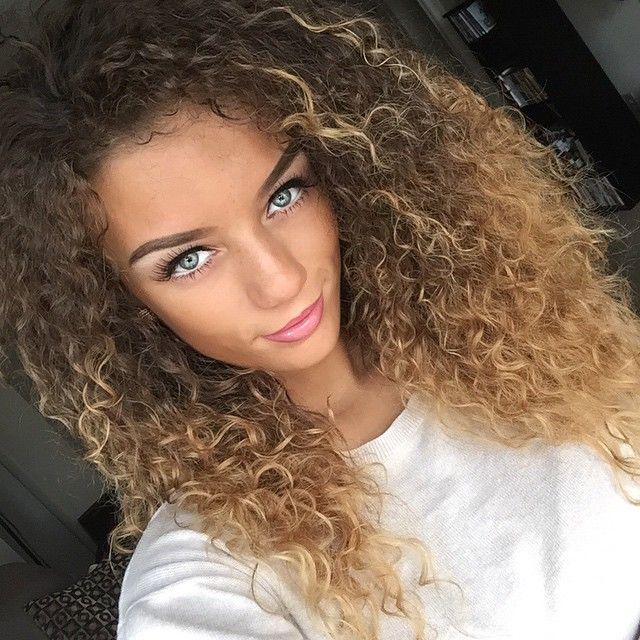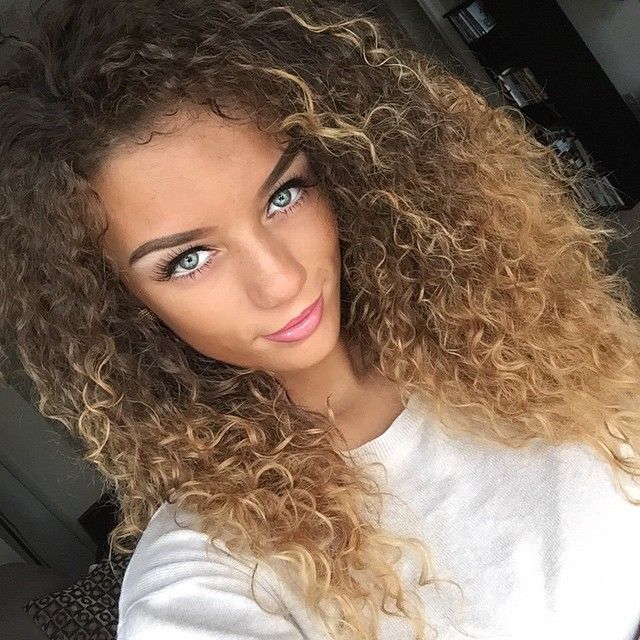 With so many ombre looks being shown on straight or wavy hair generally, women with curly hair might begin to feel left out!  There's no need for that, as ombre looks gorgeous on curly-haired beauties!
8. Bronde hair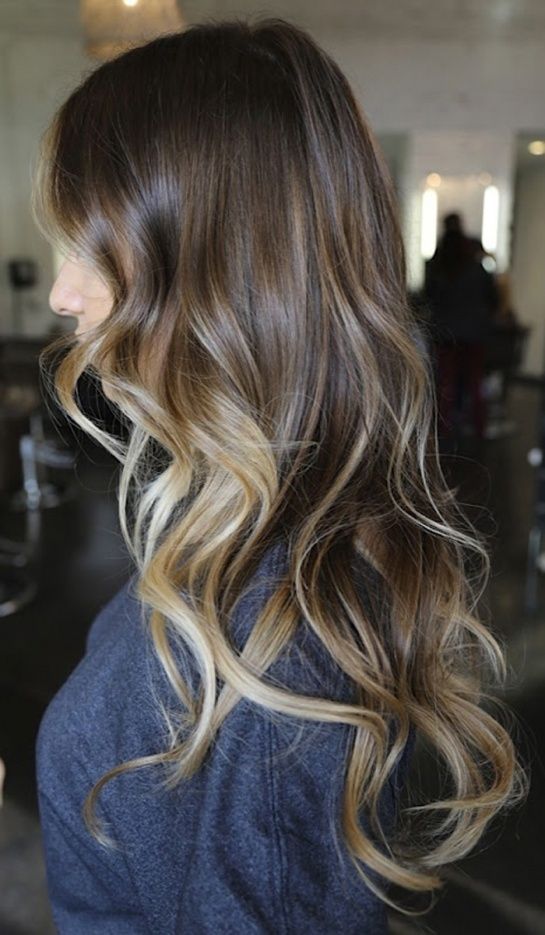 Here is one variation on the hugely popular "bronde" ombre trend.  What is bronde?  Bronde is a combination of brown and blonde.  Isn't it gorgeous?
9. Touch of Pink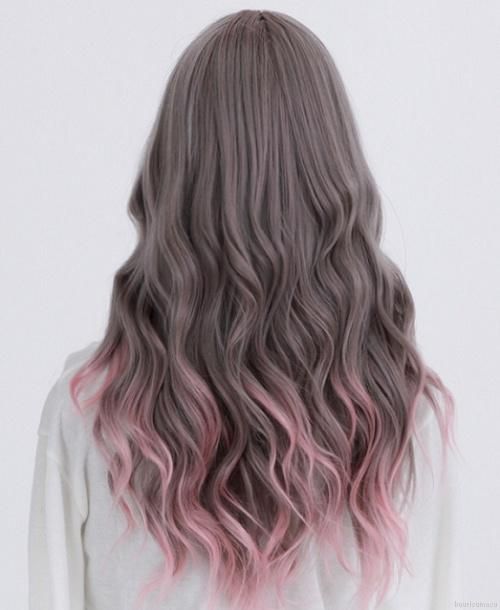 Here is a look for the most daring among us!  Pink tips can be just at the very end, like in this look, or they can start further up the hair length.
10. Ombre Bob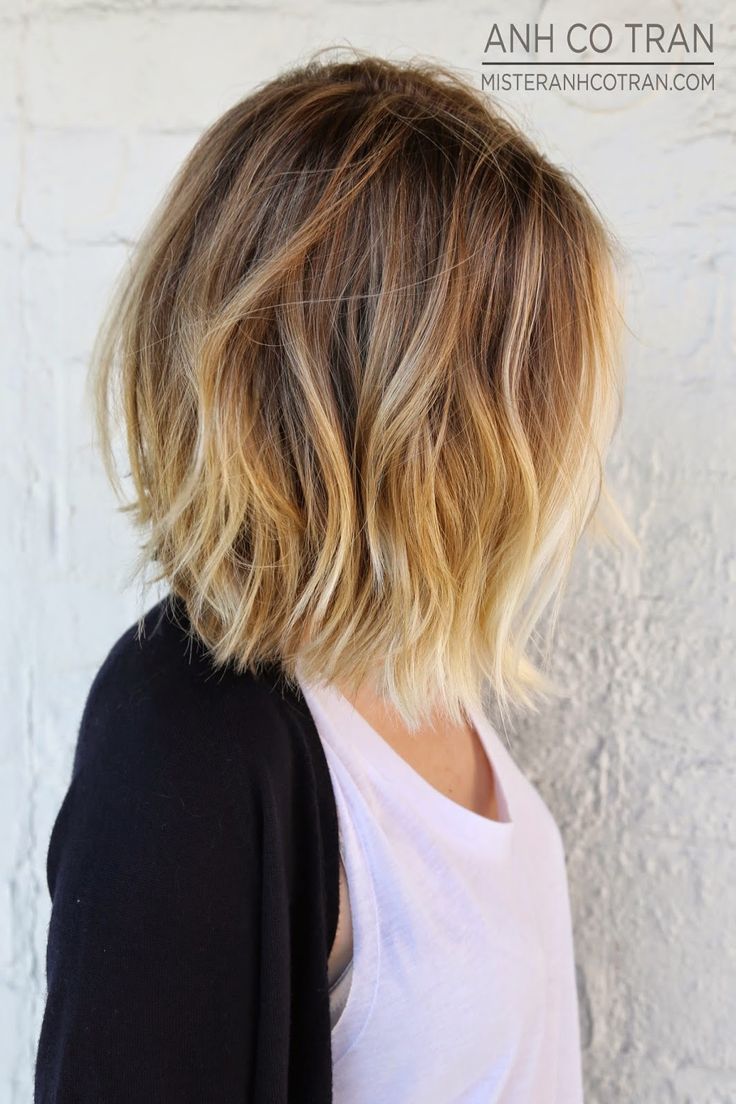 This pretty look combines two of the hottest trends: ombre bronde color with a long bob (or lob) cut!
11. Ombre Trendy Angled Bob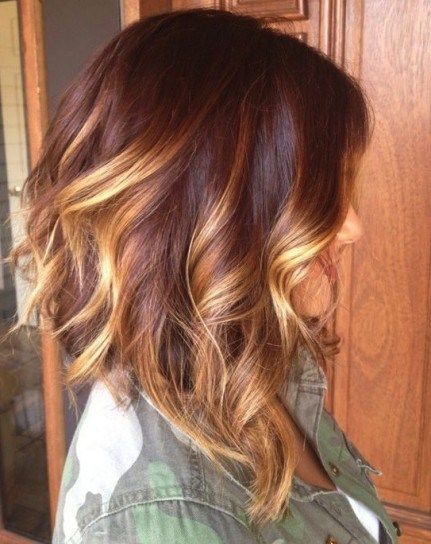 This bob combines an extreme angle with trendy ombre color.
12. Blonde to Pink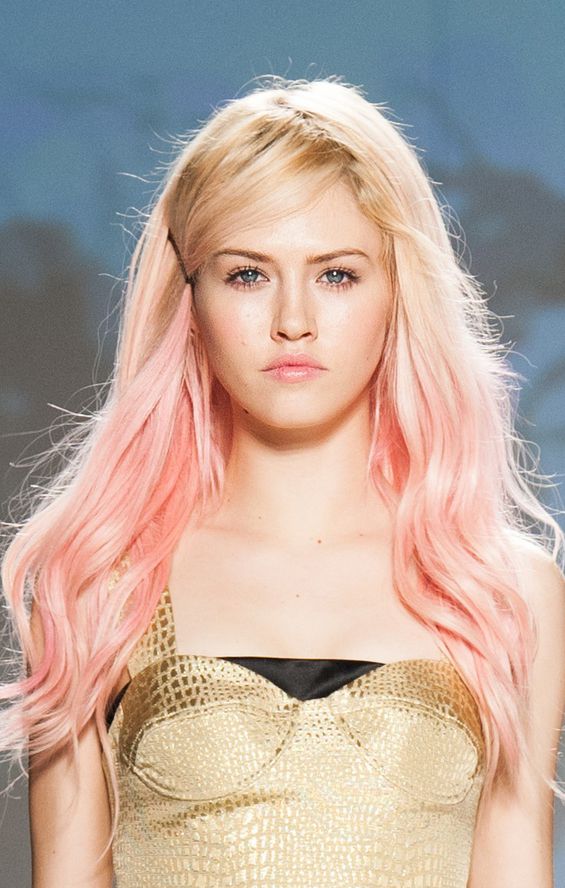 This look successfully combines the extreme classic glamour of long blonde hair with the fun,daring femininity of pink!
13. Dramatic Ombre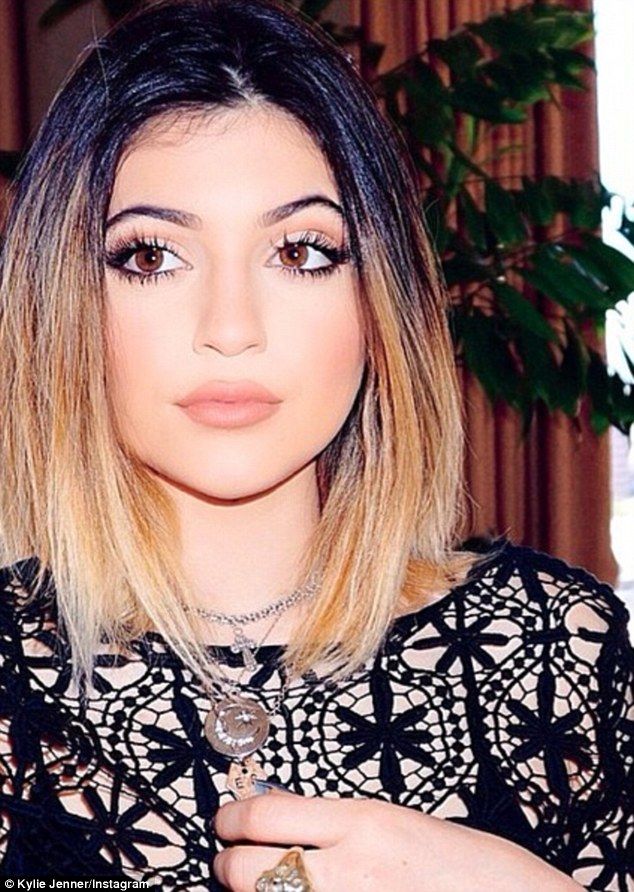 This look has a more extreme contrast between the darkness of the top shade and the lightness of the bottom shade.  It would look more extreme if the dark area extended further down the hair length.
14. Extreme Ombre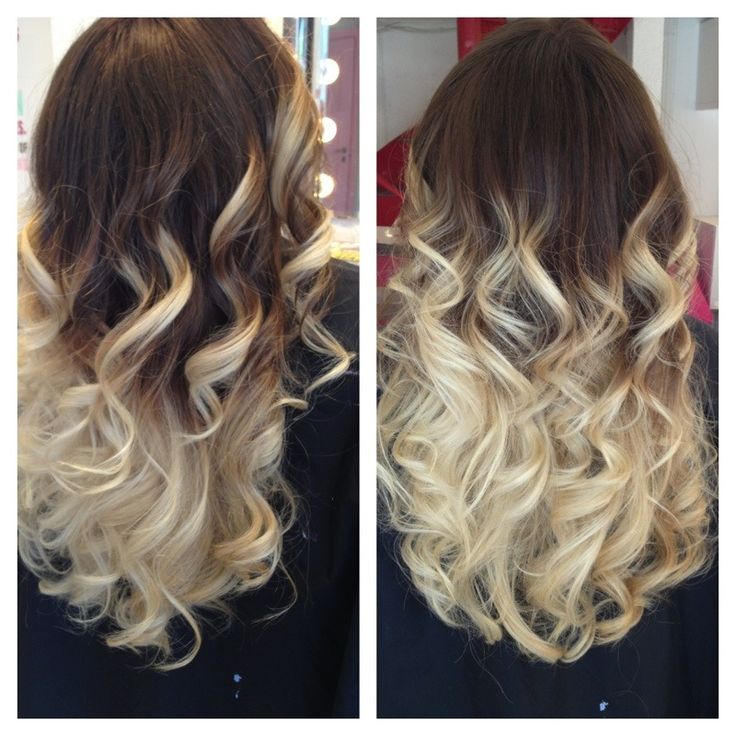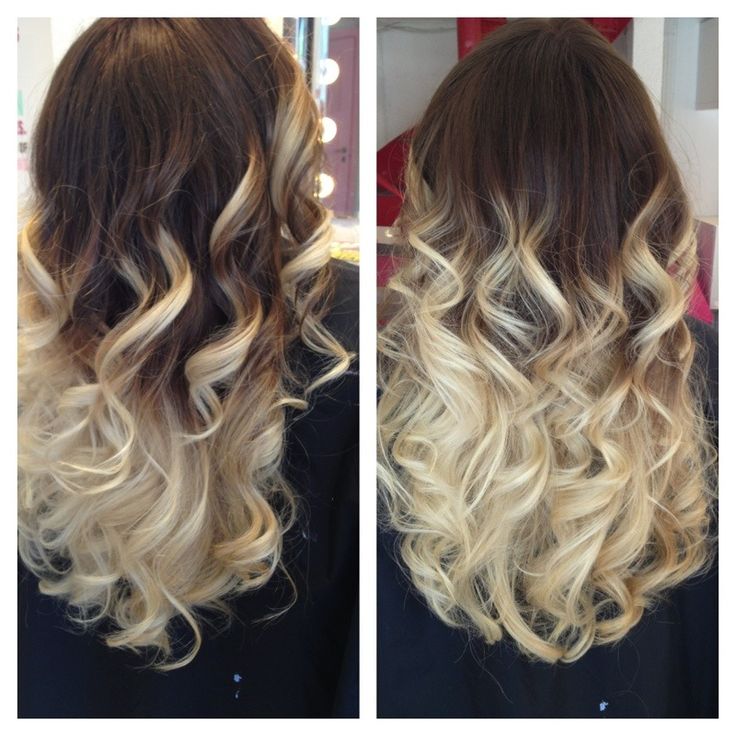 Here is an example of extreme ombre!  There isn't a gradual transition from color to color, but rather more of a sort of color blocking effect.
15. Purple Tips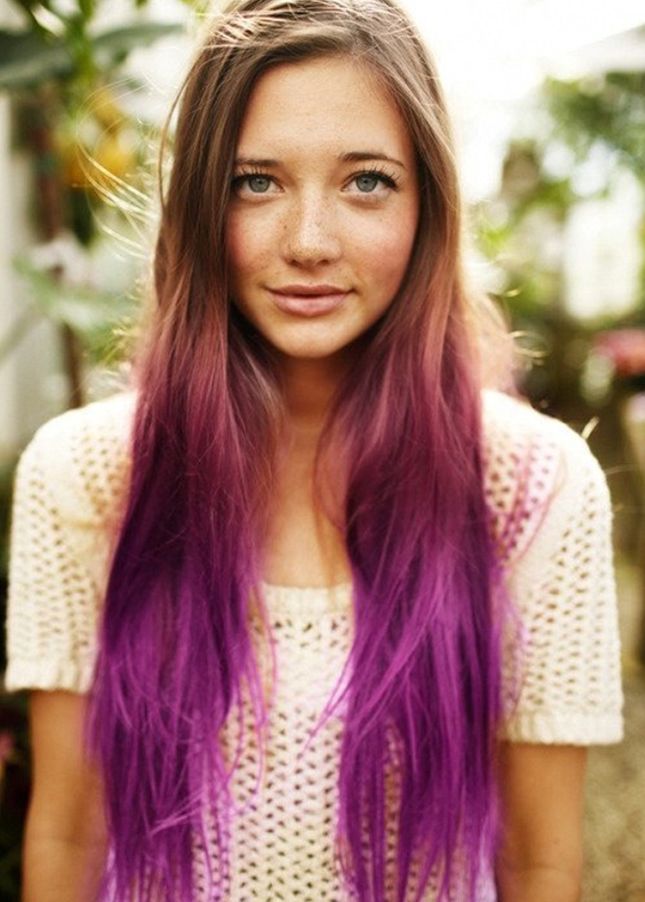 This look is definitely not for the faint-hearted!  These purple tips will certainly make you stand out.
16. Multi-Colored Tips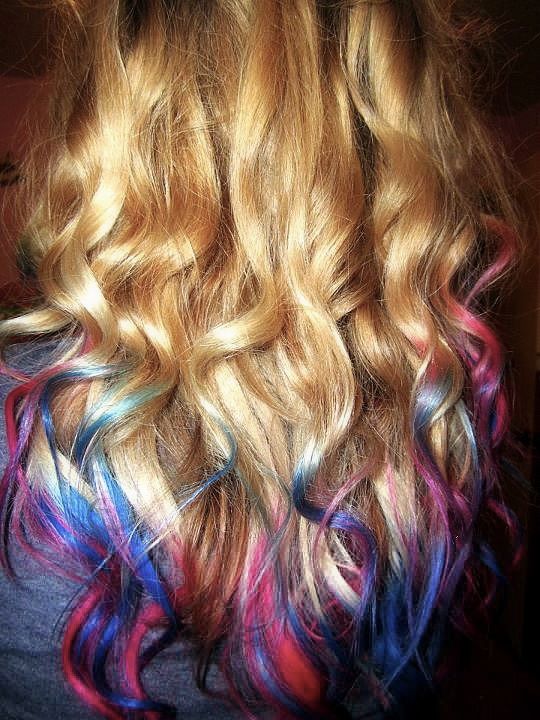 This fun and daring approach will bring color to your look!
16. Reverse Ombre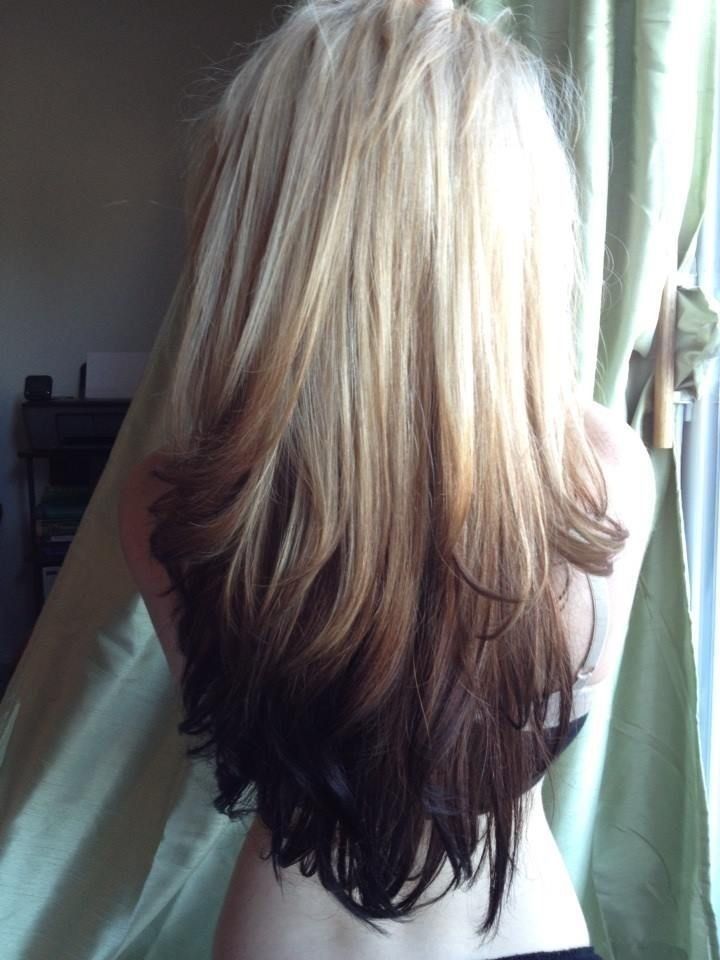 Reverse ombre is a big trend, too!  As its name suggests, it includes light color at the top and darker at the bottom.
17. Copper Ombre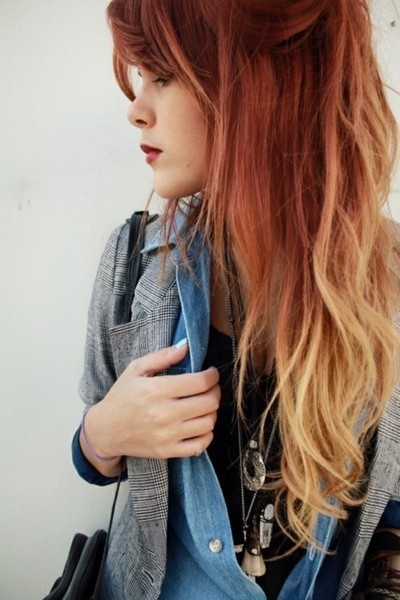 Brighten up your look with gorgeous, vibrant copper.
18. Subtly Sunkissed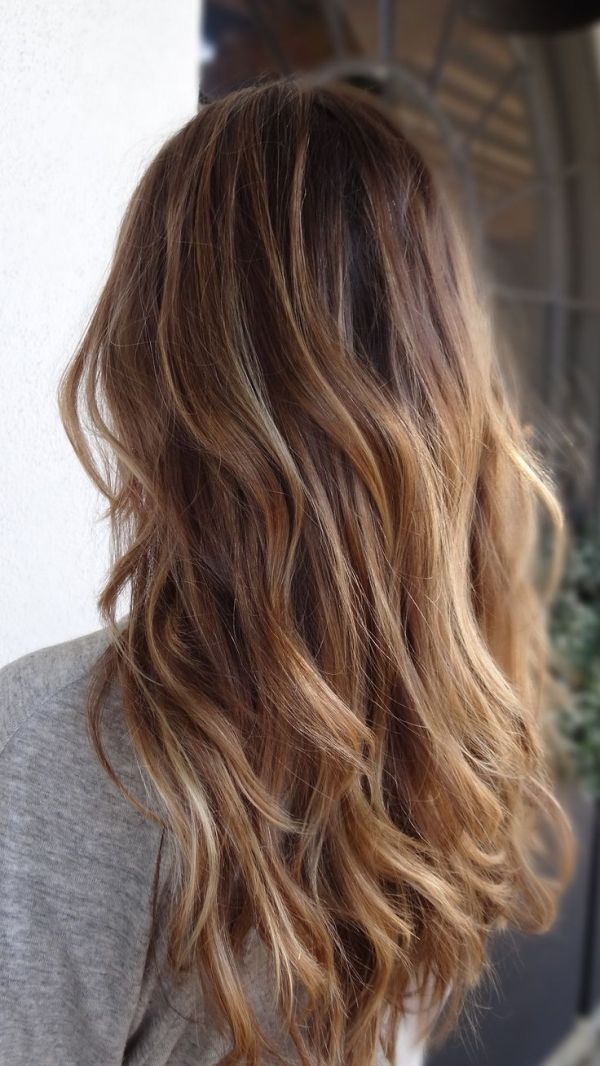 This fresh, sunkissed look is naturally gorgeous!
19. Babylights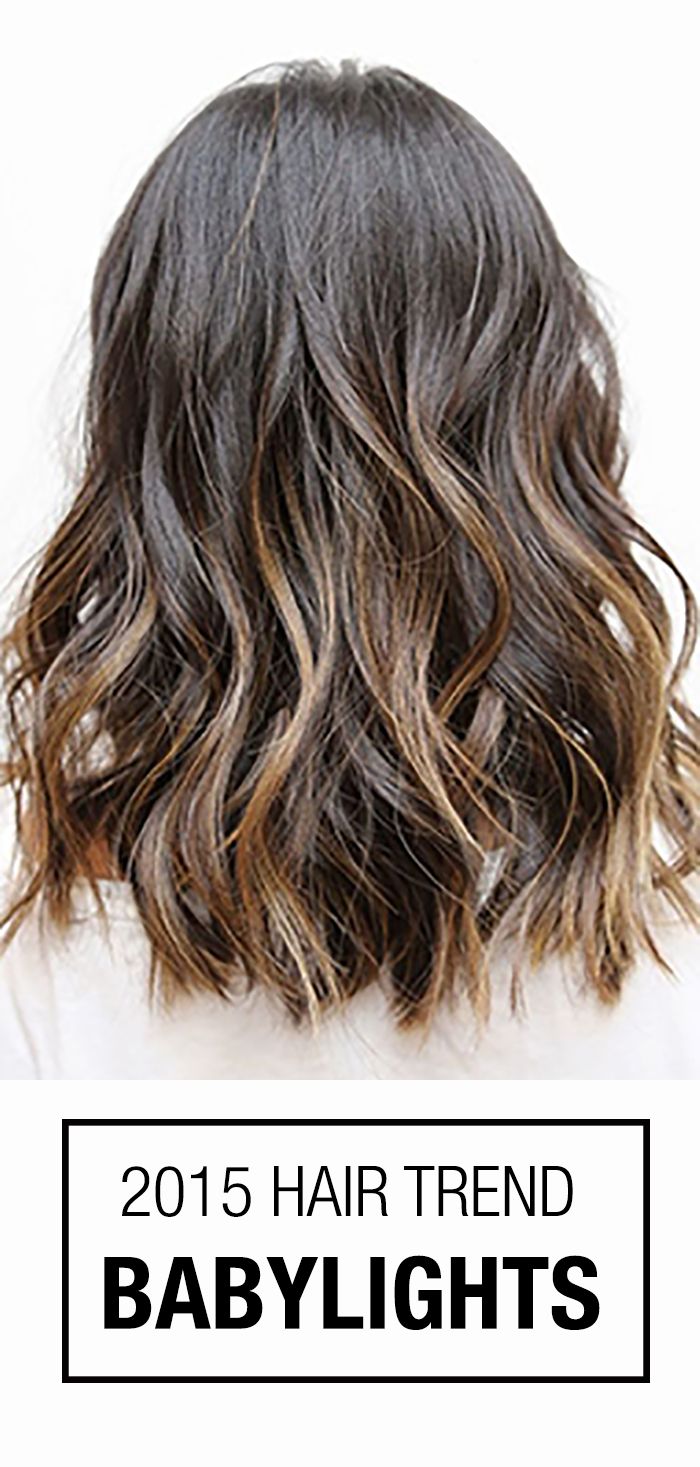 Babylights are little highlights that are only put on a small number of selected areas.  As you can see in this picture, it is often done in an ombre style.
20. Wispy Caramel Tips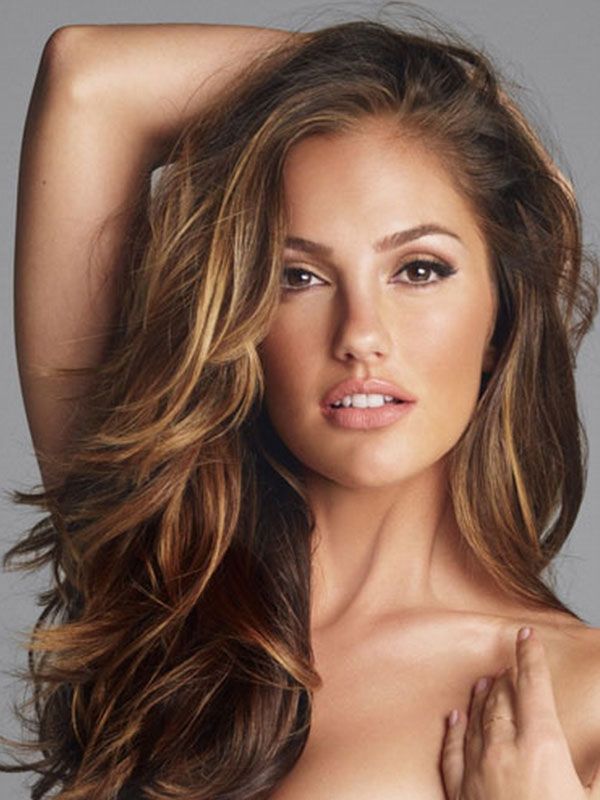 These wispy caramel tips will brighten and help to lift your face.
21. Golden Blonde Subtle Ombre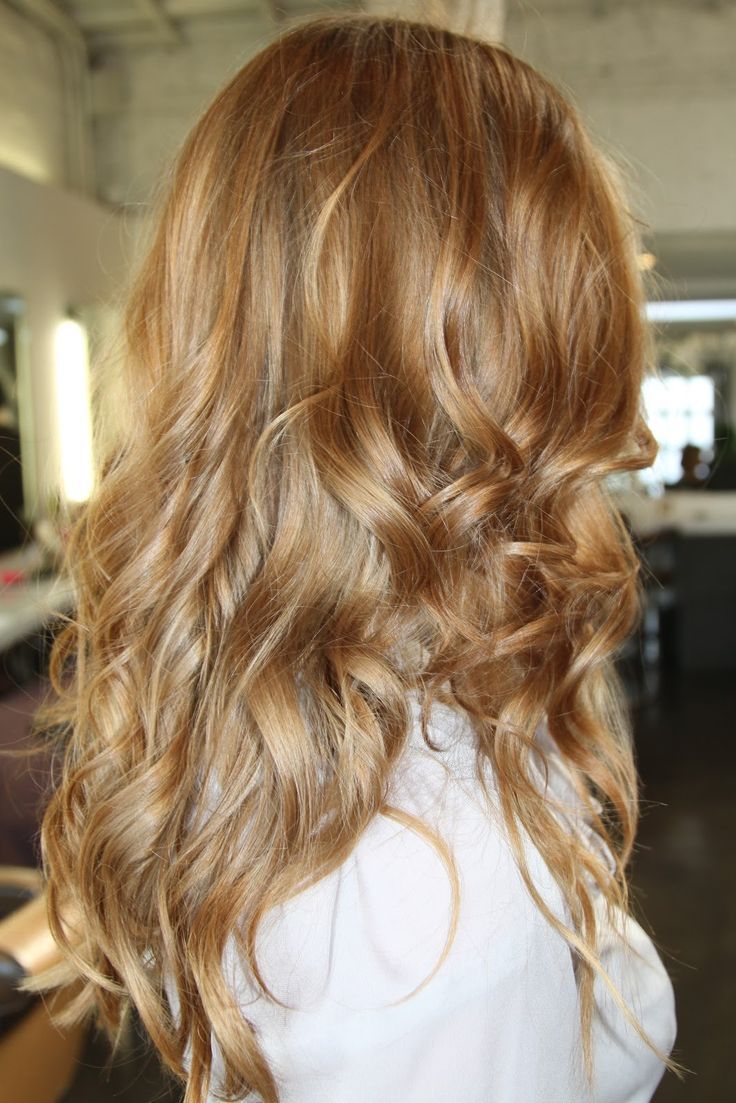 This absolutely glorious head of golden blonde hair has a very subtle ombre pattern.
22. Blue to Blue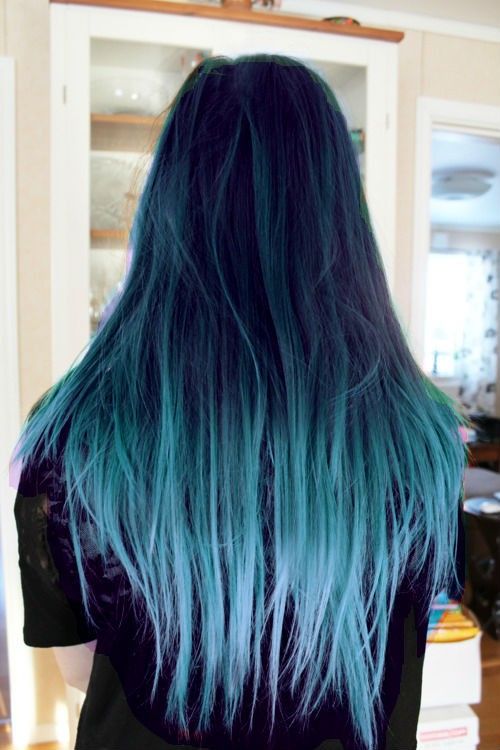 We think you'll agree that this ombre color is for the very brave!
23. Amber Beauty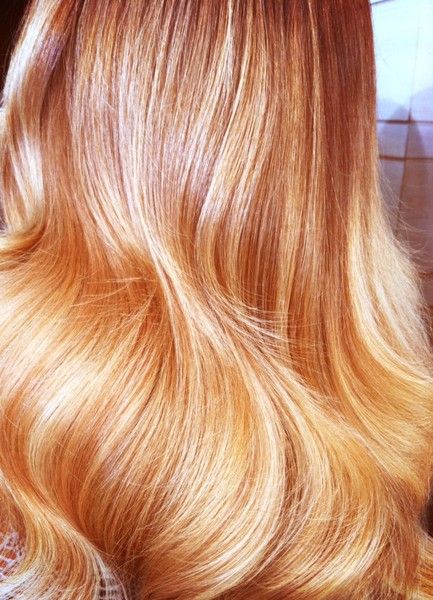 This gloriously beautiful amber-hued hair has a very subtle ombre effect.
24. Mad for Magenta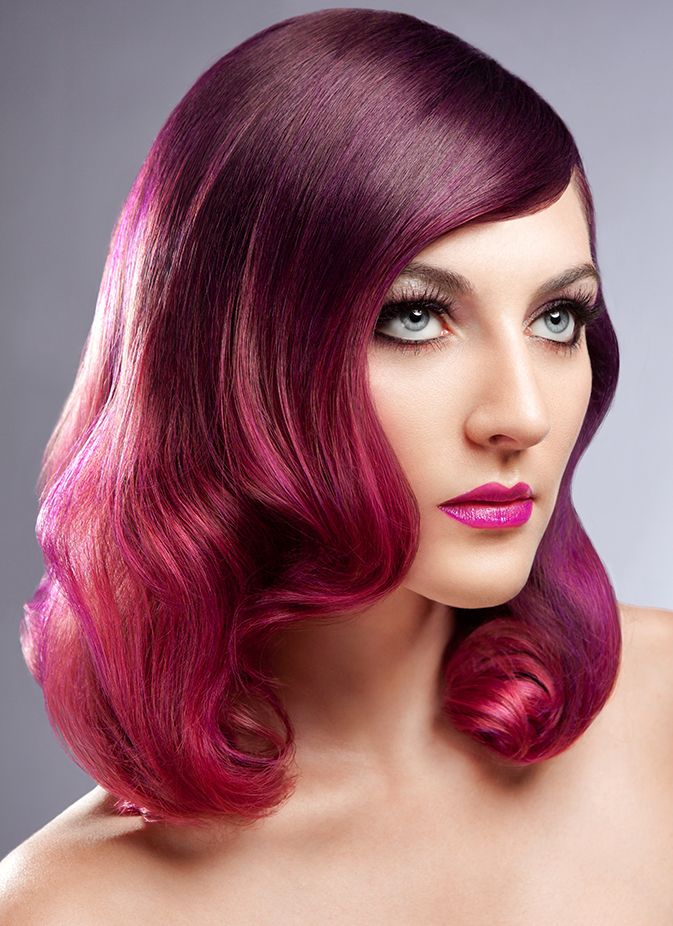 This ombre look graduates from a darker to lighter magenta.
25. Piecey Blonde Tips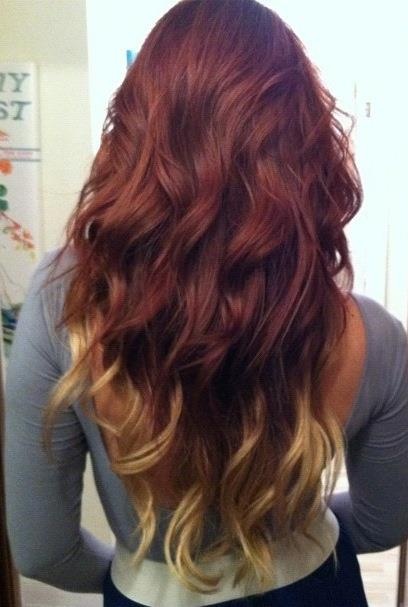 Piecey blonde tips can be added to many different base colors, to add a modern edge.