Don't you just love the look and smell of fresh flowers? They're so dainty and beautiful. That's probably why so many of us are drawn to clothing (and other items) that have floral patterns on them. It's like taking one of the best things about nature and incorporating it into our own wardrobe.
In honor of all things floral, here are numerous ways to wear it. From head to toe. In every season.
Floral romper
In the summer, you're going to need at least one romper. You'll look like you're ready to spend all day outside if the romper has a floral pattern to it.
Floral shorts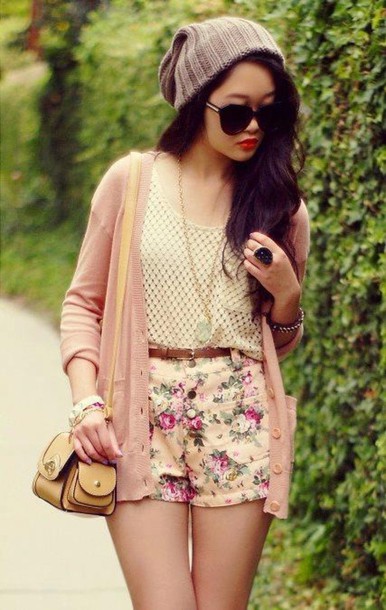 Another great spring and summer look are a pair of floral shorts.  On cool days, do like she did and throw on a pastel-colored cardigan.
Floral ear cuff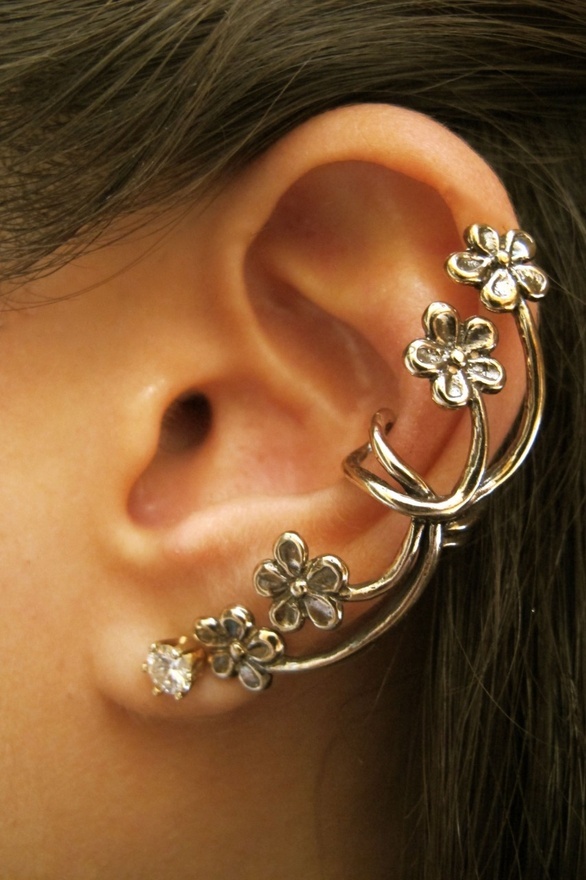 Being that the single earring is in style right now, consider investing a floral ear cuff. It's ideal if you have a super short hair cut or if you decide to wear your hair up one day.
Floral halter dress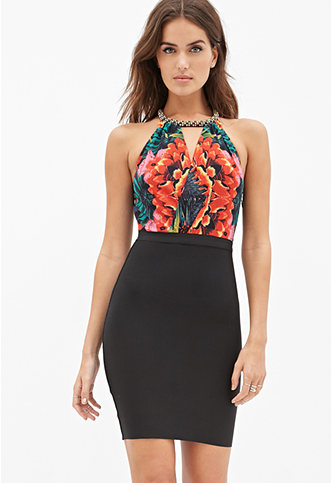 Got a hot date coming up? You can't go wrong with a floral halter dress such as this one.
Floral mani and pedi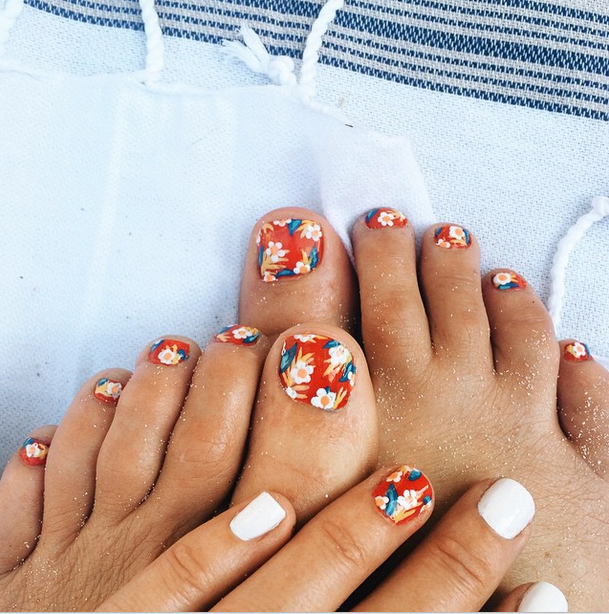 Wearing a floral pattern is not just about clothing. As you can see, you can also put it on your fingernails and toes. This particular style is so fun and tropical, we can't stand it!
Floral blazer
One way to wear the floral look all year-round is by getting a floral blazer.
Floral eyewear

If you like flowers so much that you simply can't imagine not wearing them every day, how about getting your frames in a floral print. The key is to go subtle by not having them all over your glasses. Just on the parts that go over your ears.
Floral maxi skirt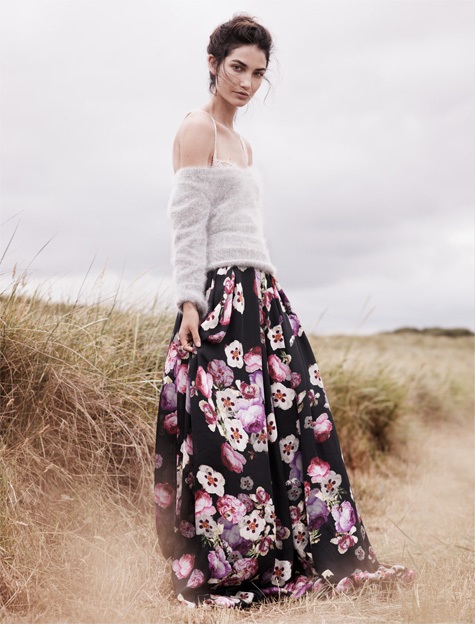 Nothing says romantic quite like a woman in a floral maxi skirt. This dark one is especially nice because it can be worn all year long.
Floral kimono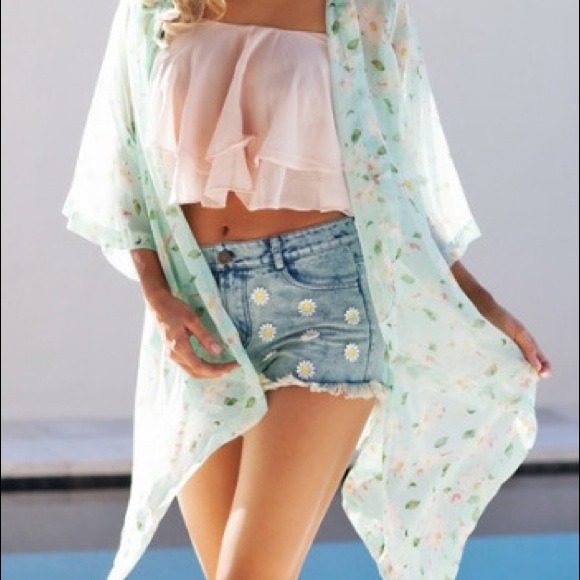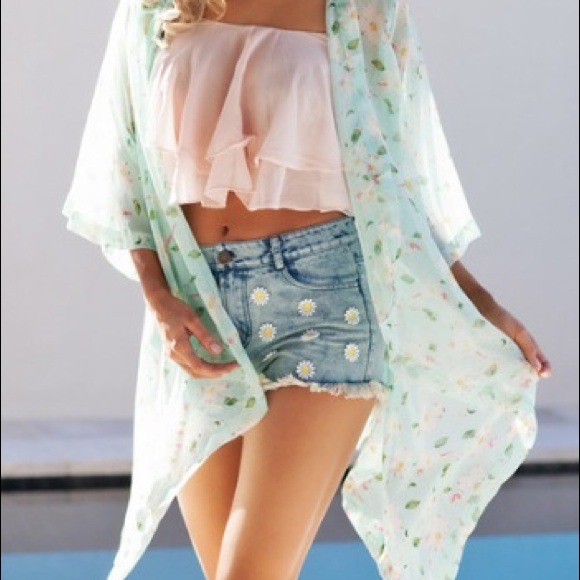 Kimonos are a really popular look right now. If you're out shopping for one, we recommend a sheer floral kimono jacket.
Floral leather cuff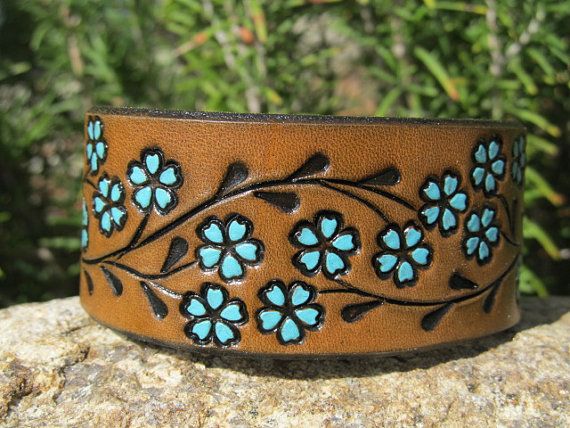 If you're honestly teetering on the whole floral thing because it's a bit too girlie for your tastes, you can always go with a leather cuff bracelet with a few flowers on it. It's a fashionable compromise.
Floral hoop earrings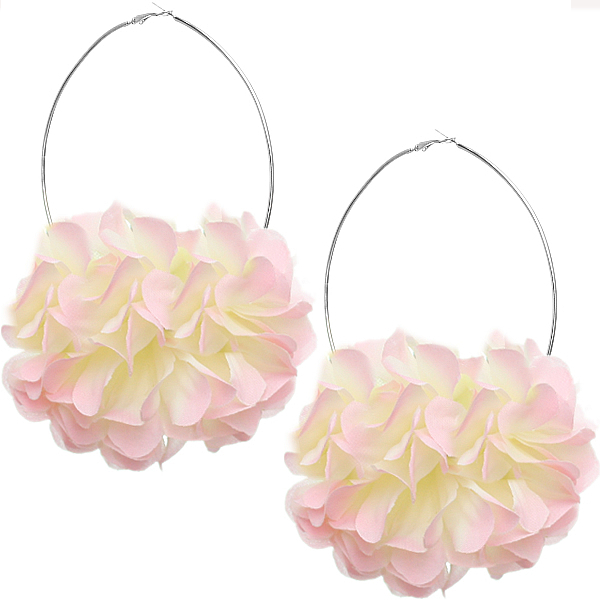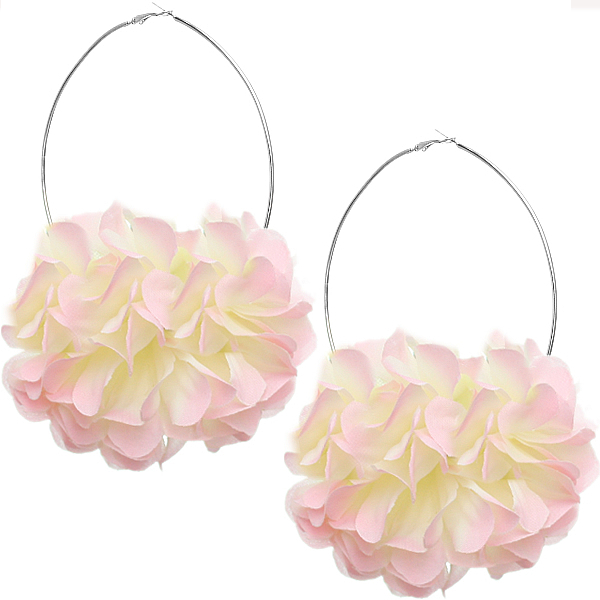 Don't these earrings make you think of Malibu or Hawaii? Whether you can make it to either place or not, these kinds of earrings are not hard to make. Just go to your local arts and crafts store and get some hoops along with some artificial flowers to hang on them.
Floral high-waist bikini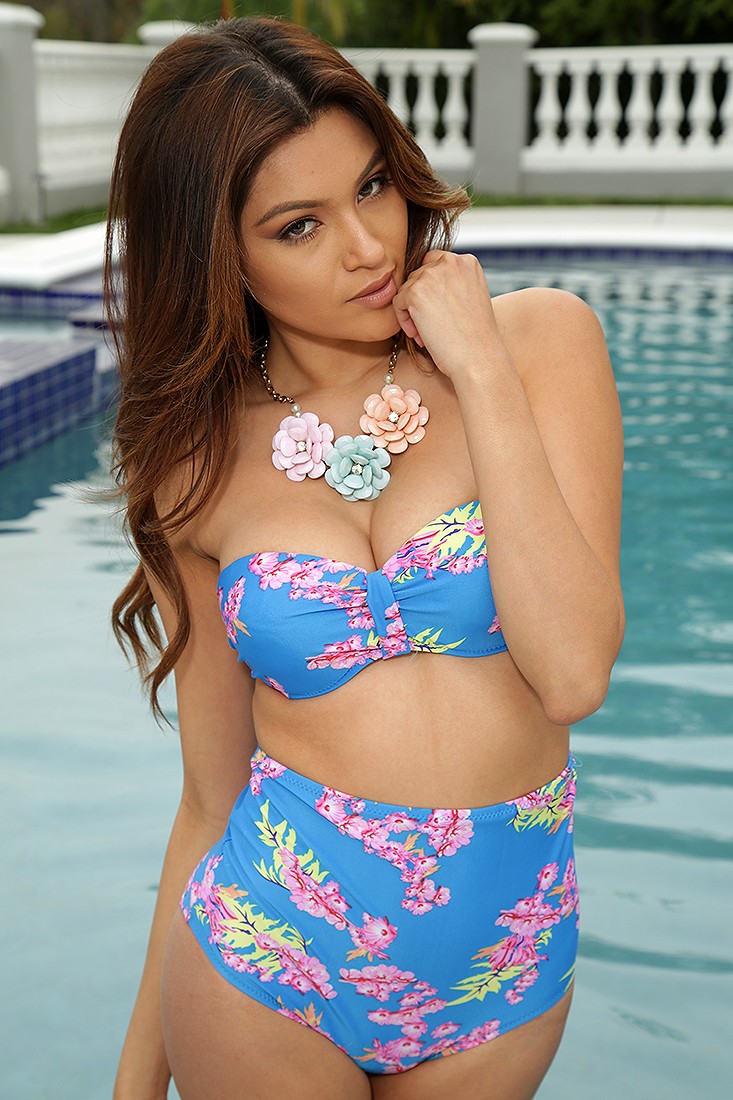 The high-waist bikini is one of the most popular swimwear trends right now. The only thing that can make it look more figure-flattering on a woman is if it comes in a bright floral pattern.
Floral strappy lace ups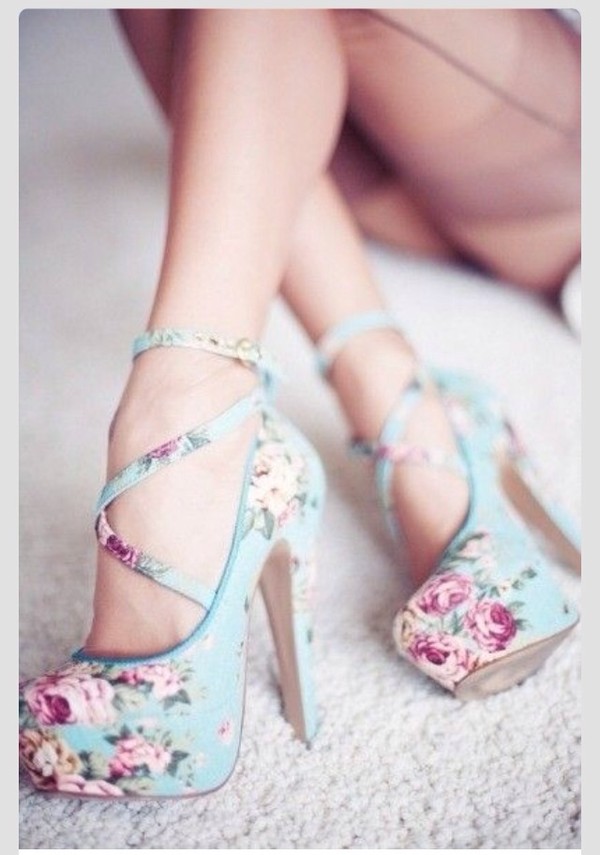 To. Die. For. Even if these lace ups were a solid color, we'd be standing in line to get a pair of them. But the fact that they are floral is what will make is pay a few extra dollars. If need be.
Floral maxi dress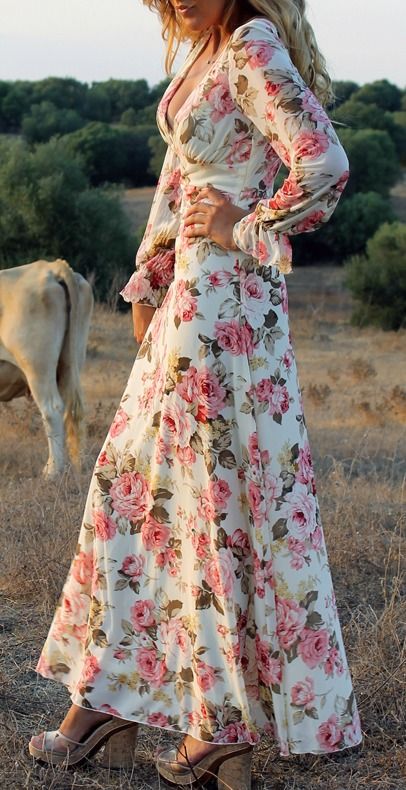 Something that represents the Bohemian trend in a romantic and classic kind of way is a floral maxi dress.
Floral earrings (retro)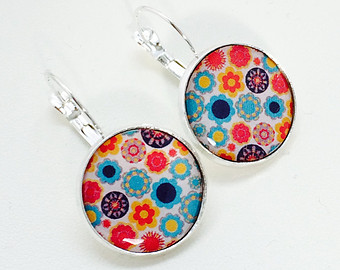 The 70s are back. And one thing that came with that particular era are earrings. Retro floral ones like these, for example.
Floral sheer bomber jacket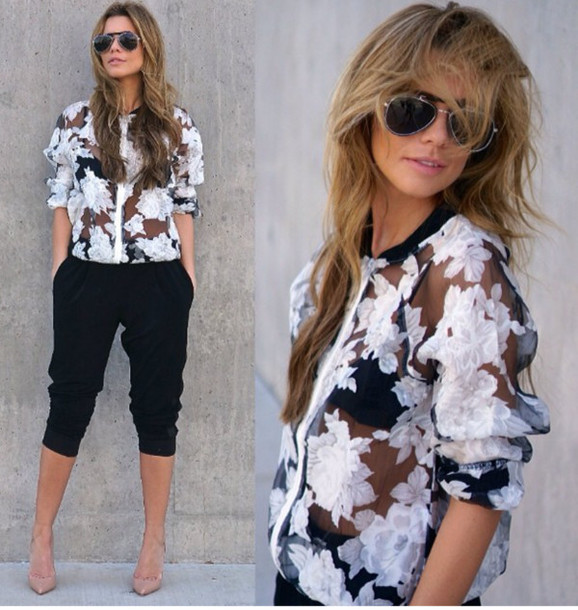 This particular look is an example of how to use floral prints in a subtle kind of way. Being that all of the flowers are white, it's a bit edgier than some of the other looks.
Floral skinny jeans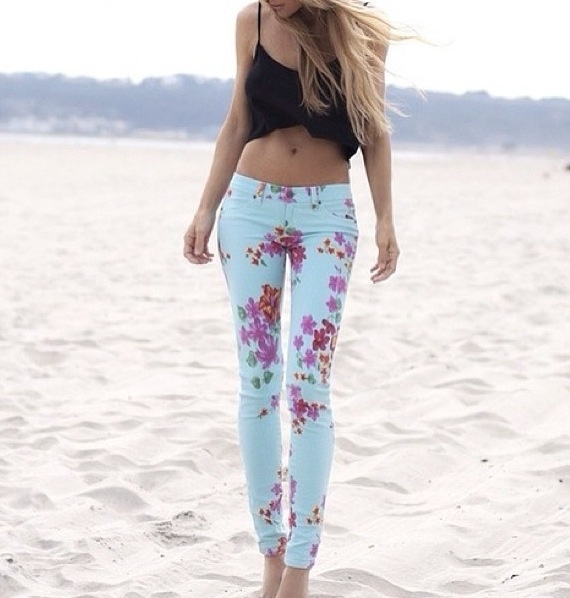 If you're looking for a new pair of skinny jeans to add to your growing collection, go with floral. That way, you can wear them to work. And after work.
Floral wedge sneakers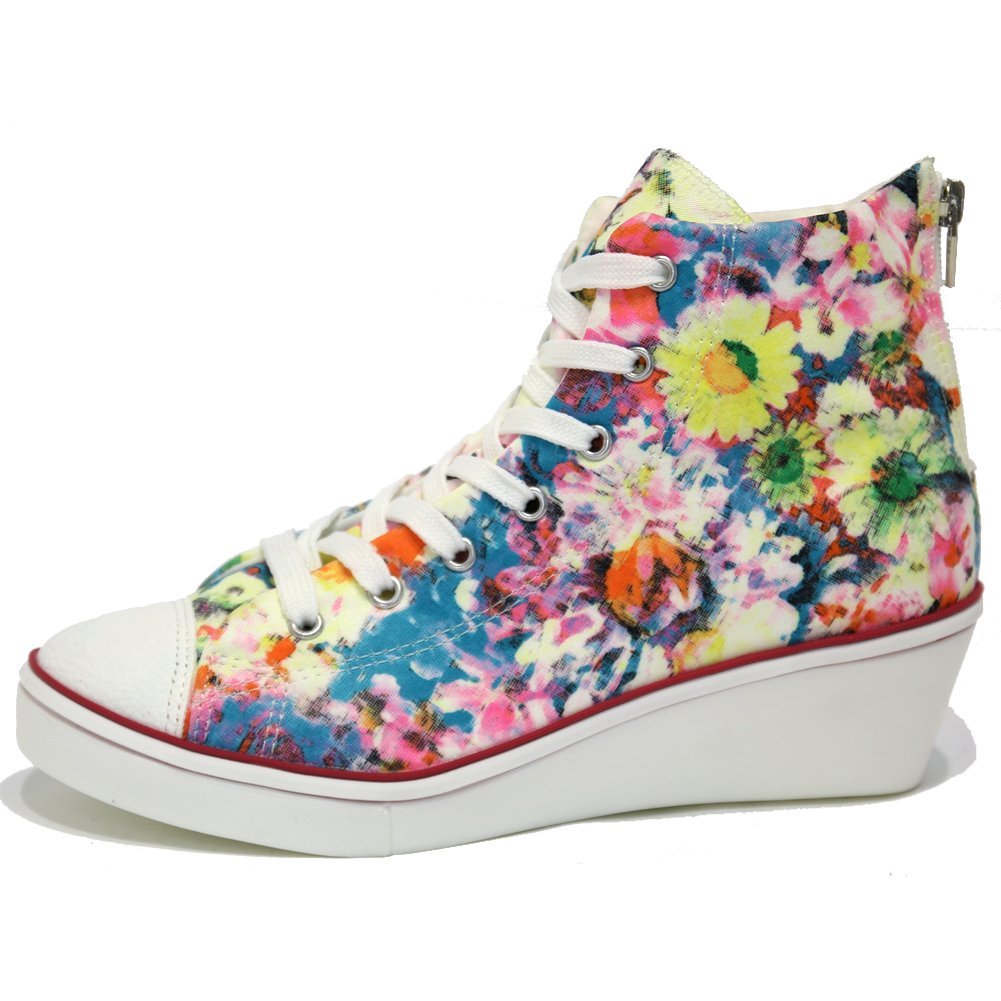 Wedge sneakers are a casual girl's best friend. And you'll be sure to catch more than a couple of compliments if yours happens to have a floral print.
Floral headband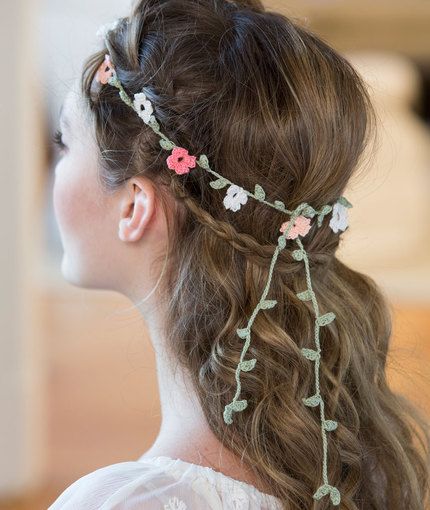 Another Boho trend are headbands. Especially the kind that have flowers. Real or crocheted ones will do just fine.
Floral lingerie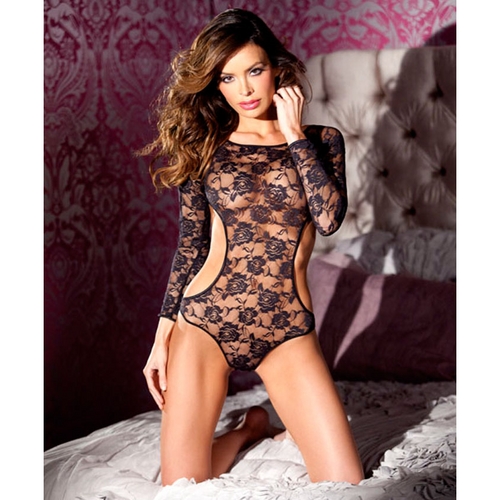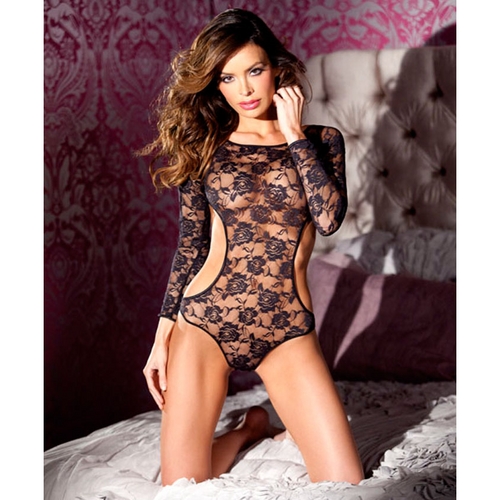 Floral lingerie is so seductive. Even more so if it's a floral pattern that's added to sheer or mesh material.
Floral eye make-up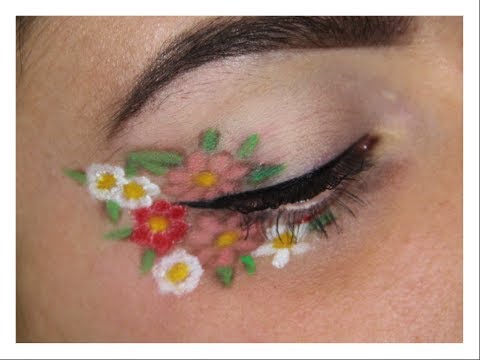 Until you saw this picture, you probably never thought that you could paint actual flowers on the side of your eyes. Now that you see how it can be done, doesn't it make you want to dig through all of your small make-up brushes?
Floral flats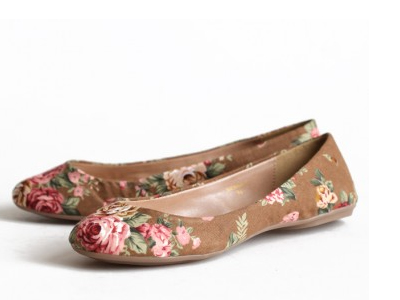 Flats are a big trend right now. So, it would only be fitting that we suggest that you get some floral ones.
Floral pencil skirt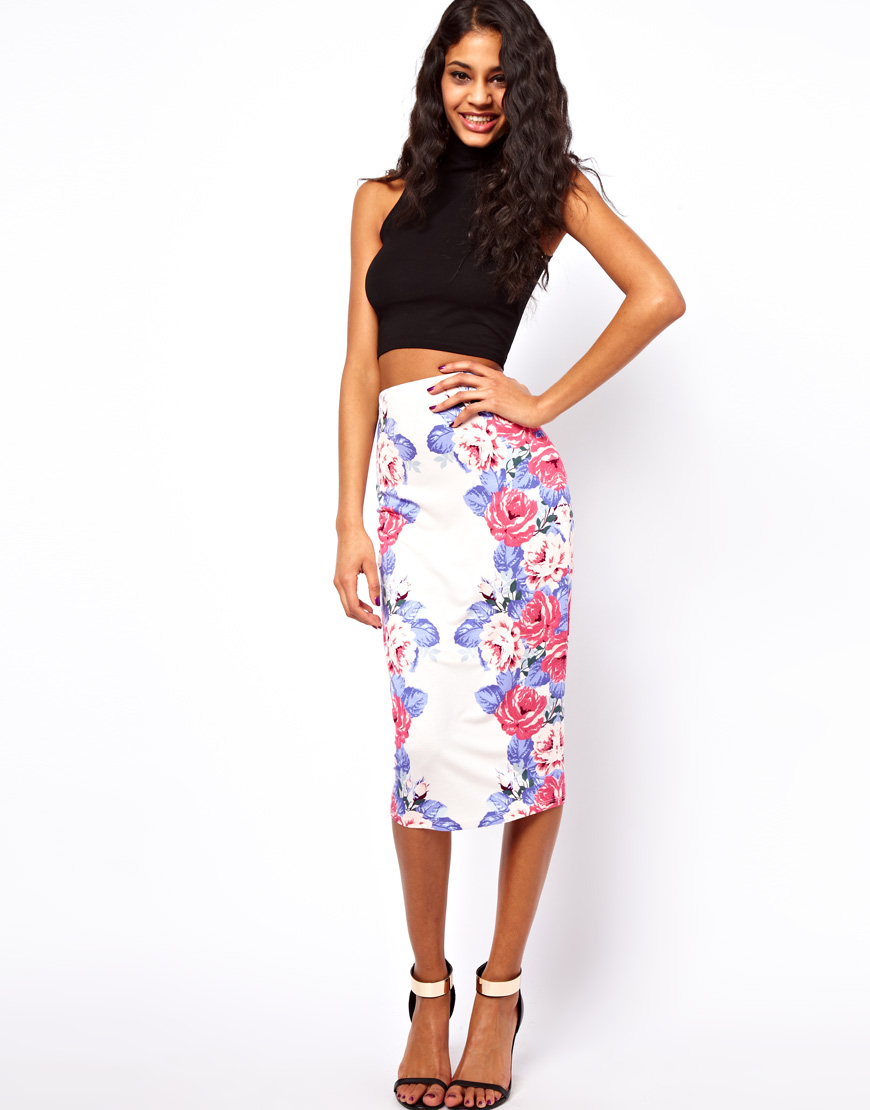 There are oh so many reasons to adore this floral pencil skirt. One of the main ones is you can make it casual or even semi-formal with the change of your top, shoes and accessories.
Floral clutch and pumps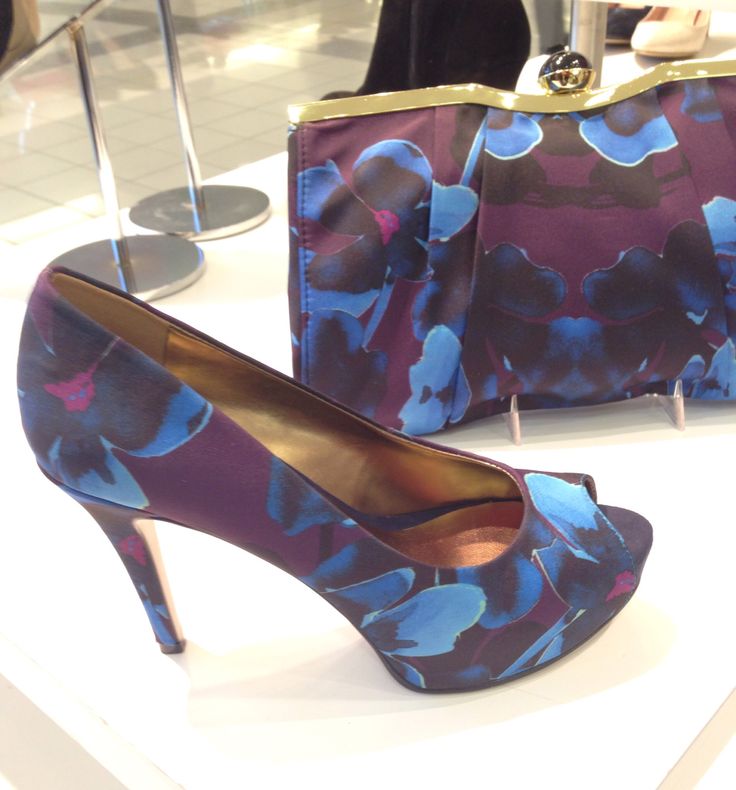 Speaking of accessories, if you have a garden wedding coming up, look for a floral clutch and matching pair of shoes. You will blend in, beautifully, with your surroundings.
Floral scarf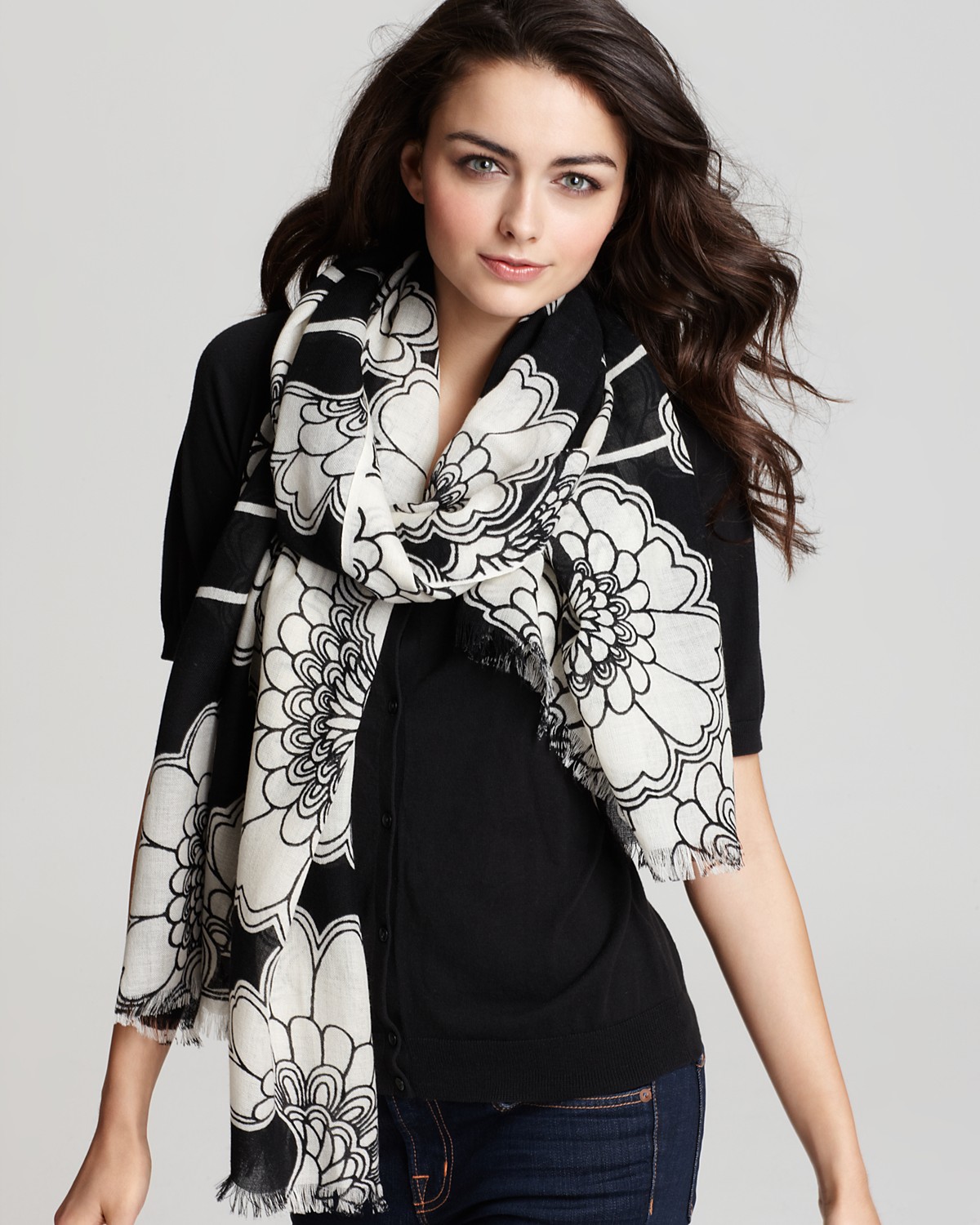 If after reading through all of these, you're still not absolutely convinced that "floral is your thing", start off with something like this scarf. It's subtle and still floral. And once a few people ask you were you got it from, hopefully it will inspire you to get a few more floral pieces.