You might have noticed a beauty magazine or blogger mentioning that when it comes to hairstyles, bangs are back. But what do you do if you happen to have short hair? Does that mean that you have to nix the whole idea of wearing bangs yourself?
Absolutely not. You're actually about to see all sorts of ways that even you can make bangs work, even if your hair is above your chin or shorter.
1. Short cut with red bangs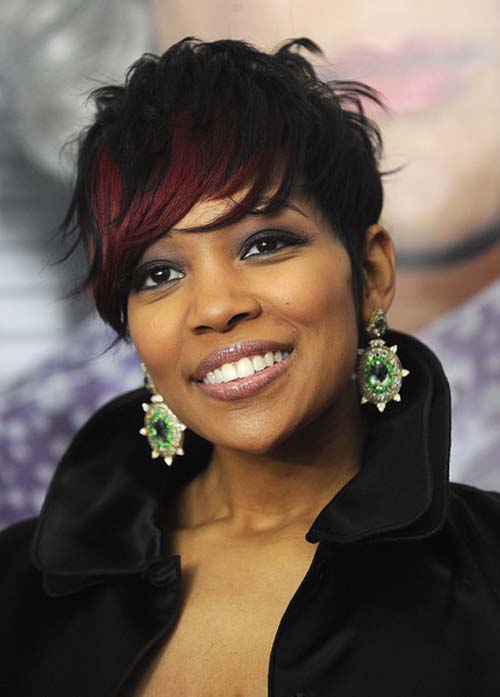 It's basically a really long pixie with long bangs and a pop of red coloring added it to. What's not to like about this look?
2. Short cut with bangs and hair accessories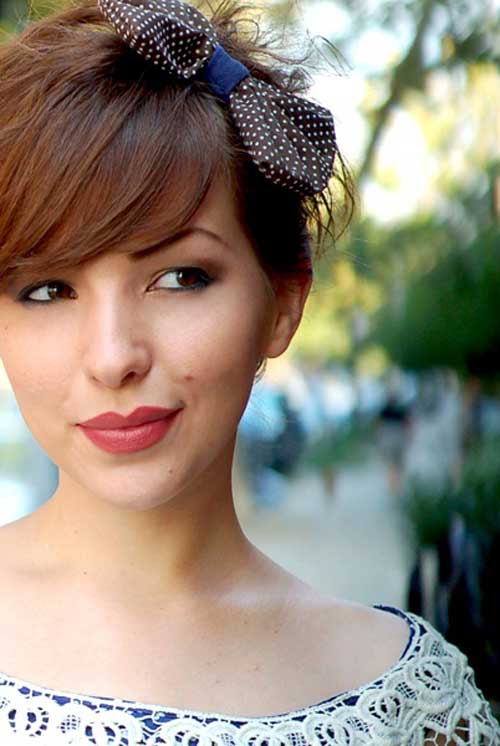 We chose to showcase this picture because it's a reminder that having short hair means that you can wear bangs and lots of fun hair accessories.
3. Modified bowl cut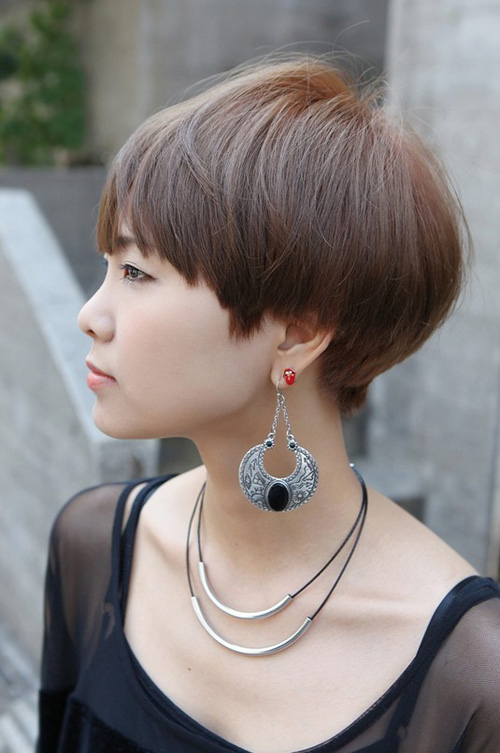 If your hair is really straight, consider a modified bowl cut. Automatically you'll have bangs if you do.
4. Long layered pixie with bangs and long sideburns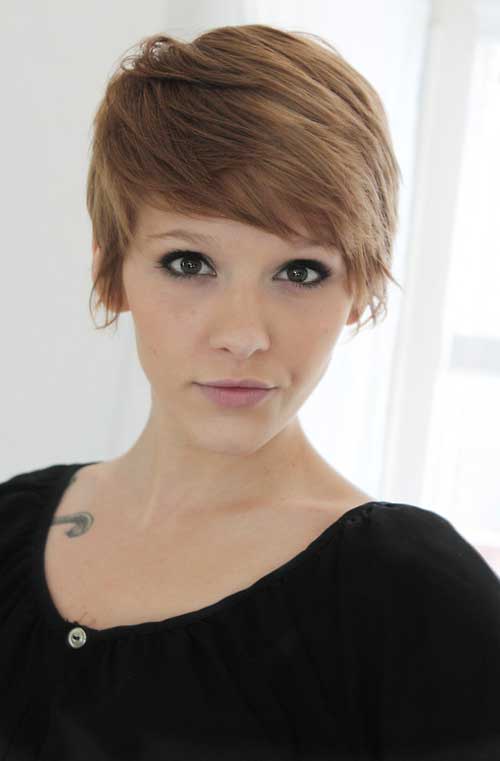 Here's another long layered pixie with bangs. It will be great for straight hair.
5. Feathered pixie cut with brushed back bangs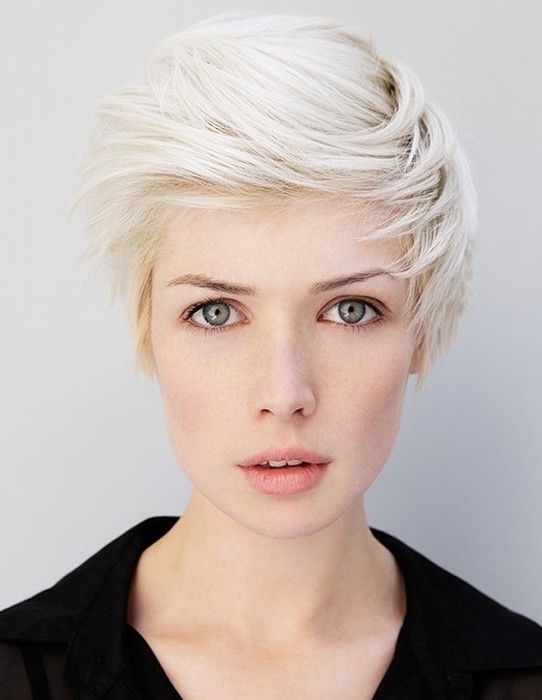 Feathered pixie cuts are very runway fashionable. Plus, there tends to be so much volume up top that you can brush your bangs forward or backwards.
6. 60s inspired short bob with blunt bangs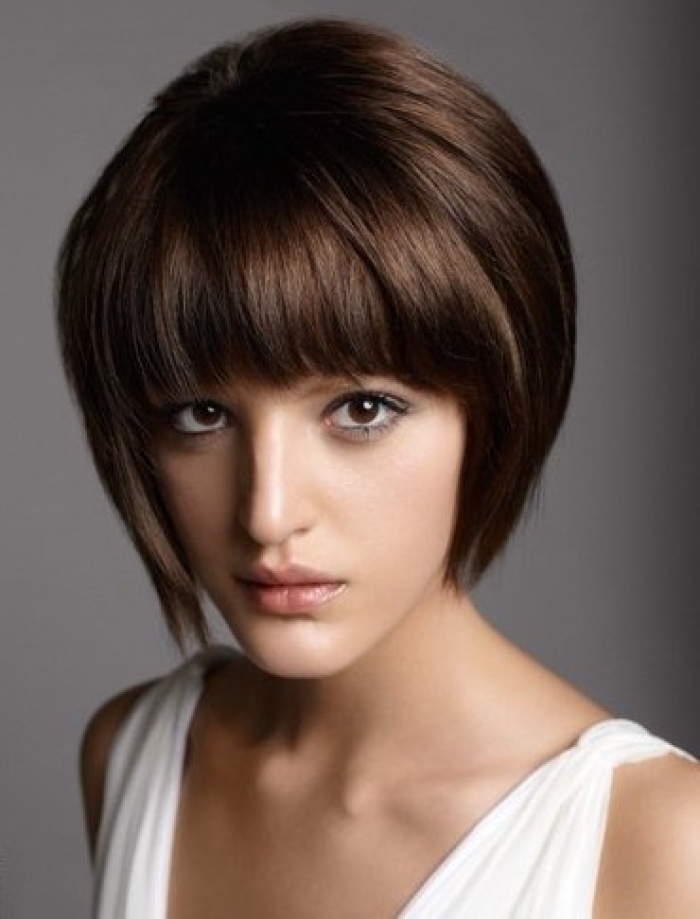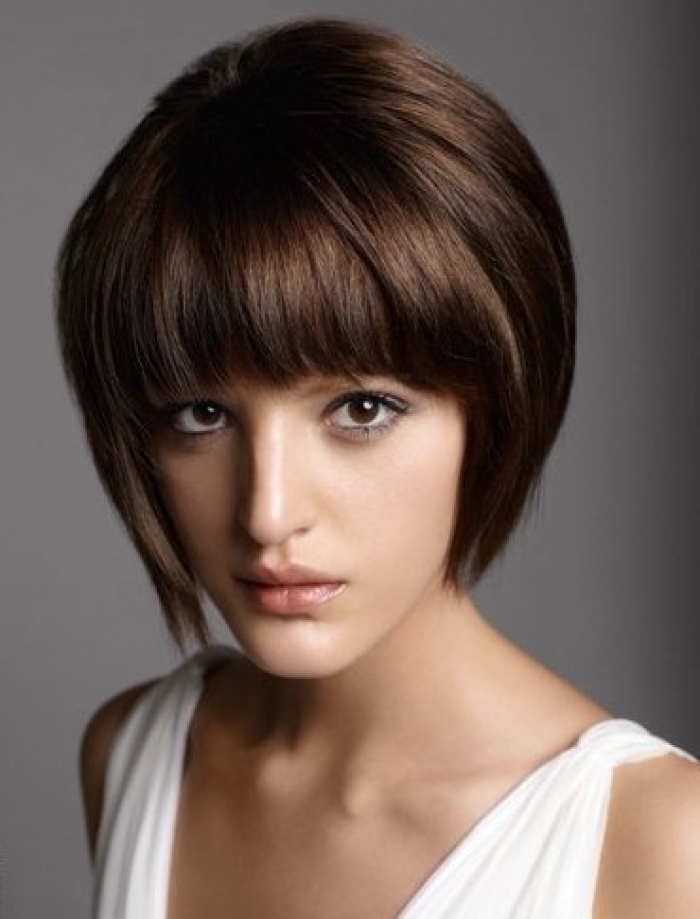 A 60s A-line bob is a nice retro look. Especially if you have some blunt bangs to go with it.
7. Asymmetrical pixie with long bangs (and a hint of color)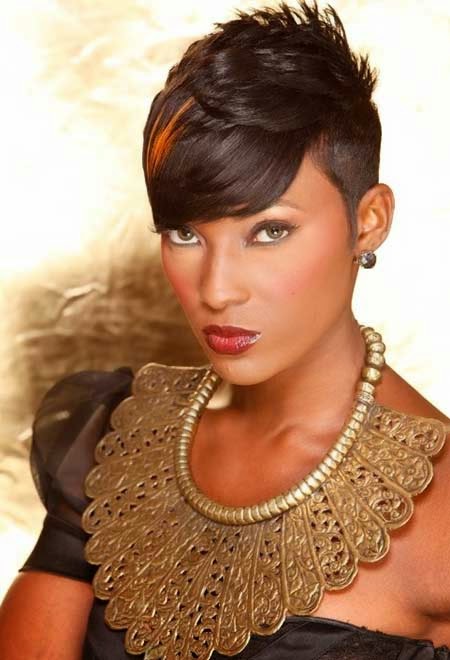 Never thought you could combine a pixie cut with an asymmetrical style? Here's one way to do that. (Don't forget to add a hint of color.)
8. Purple pixie with short bangs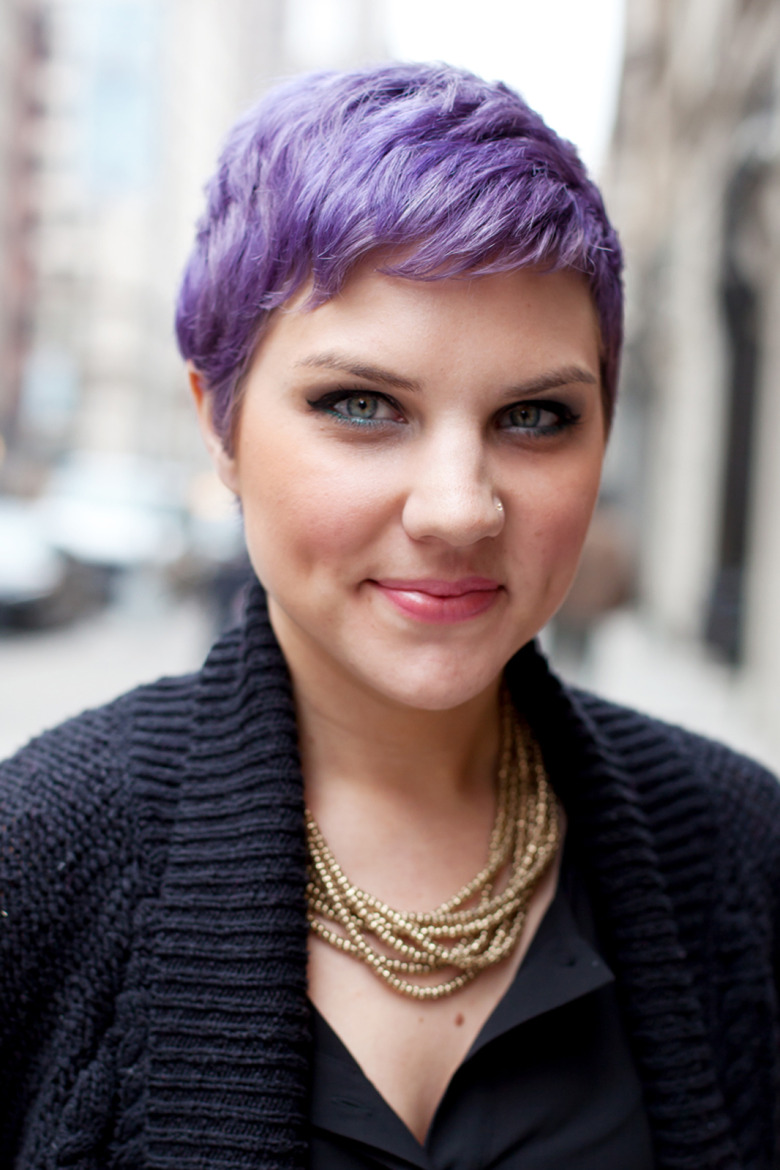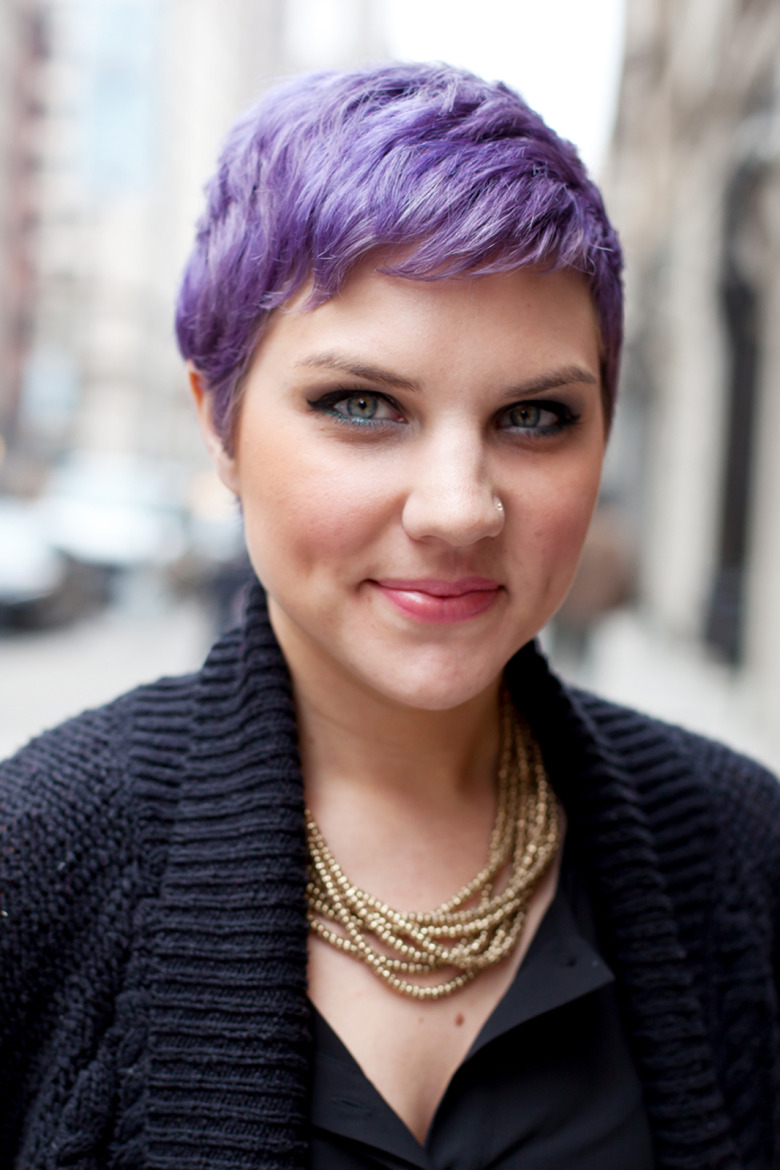 Is your hair naturally wavy? Get a pixie cut, cut the bangs super short and then add a radical color. Like purple!
9. Longer pixie with bangs for straight hair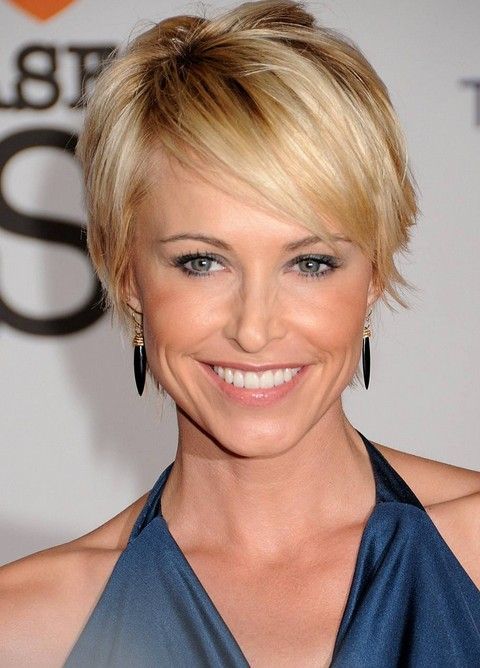 Here's another longer pixie for straight hair. Don't forget about the buttery blonde color. (It's in this winter.)
10. Short layered cut with bangs for thick hair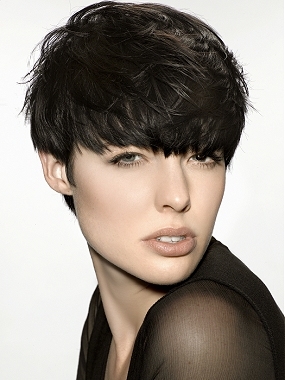 If you have really thick hair, here's a layered cut with bangs to try. Look at all of that movement!
11. "Even" pixie with bangs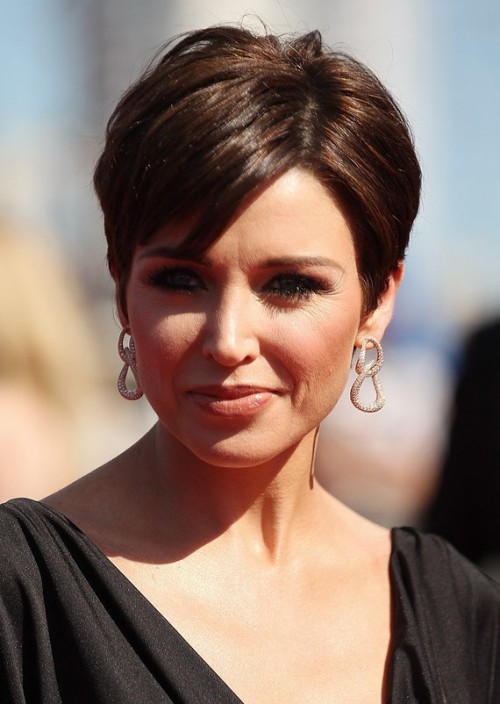 This is a pixie cut that doesn't have a lot of layers but a lot of bangs.
12. Short cut with chunks of color in the bangs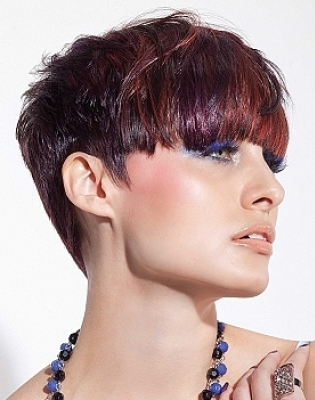 If you have a lot of bangs, right now add some chunks of color to it?
13. Short cut with flipped bangs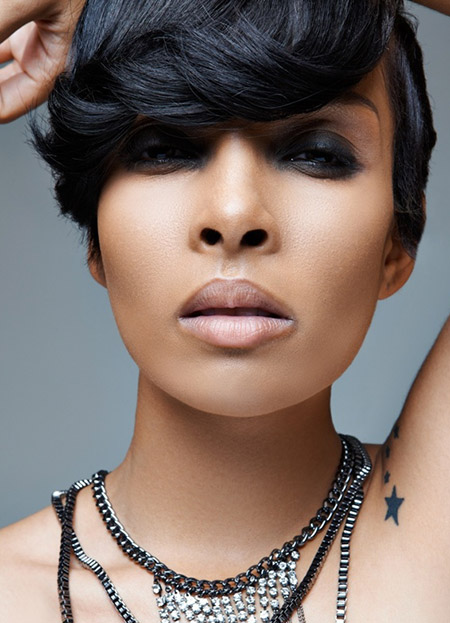 When your bangs are really long, you're able to get a lot versatility. You can wear them forwards, slick them back or simply flip them up.
14. Super short shag with bangs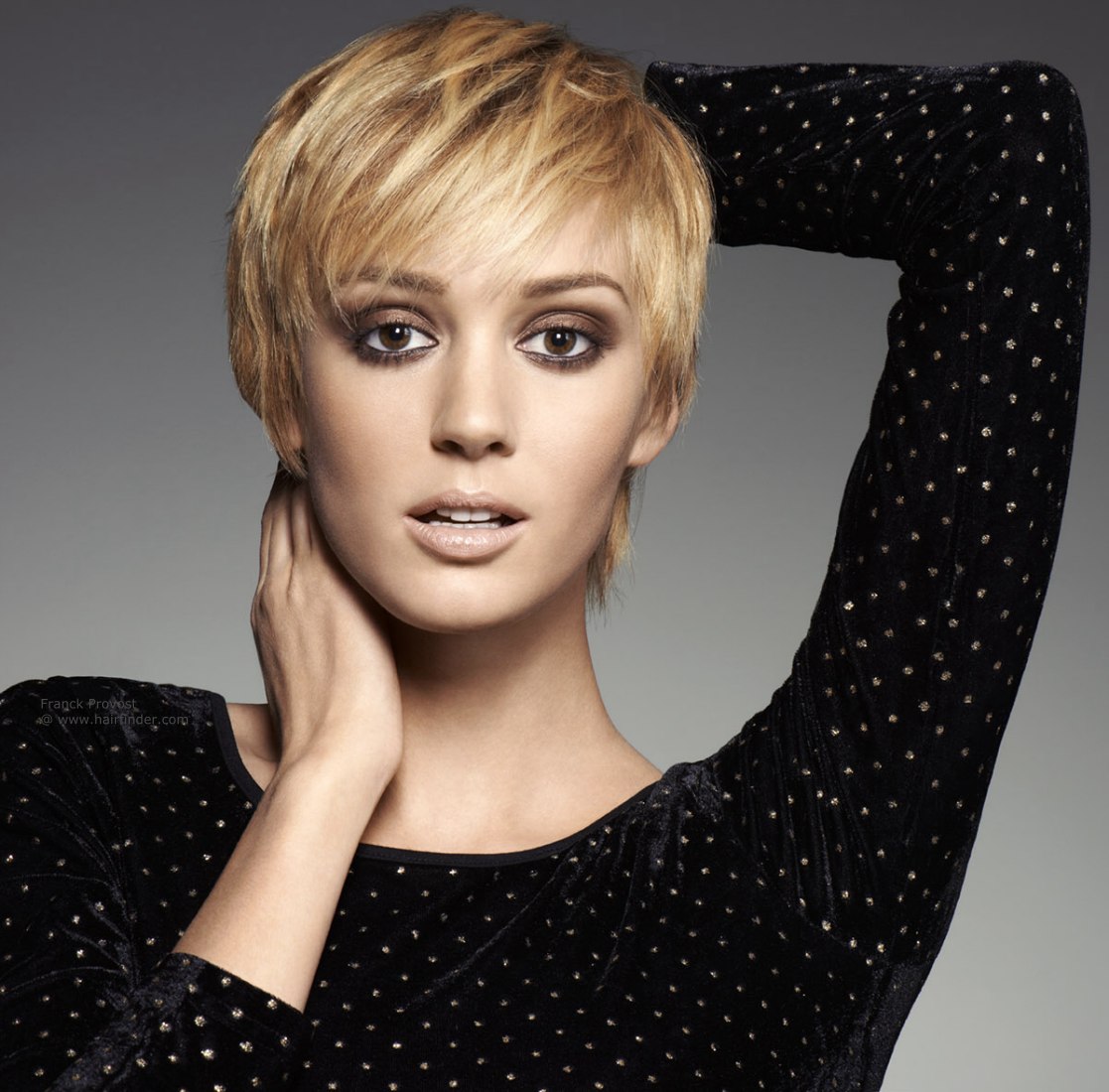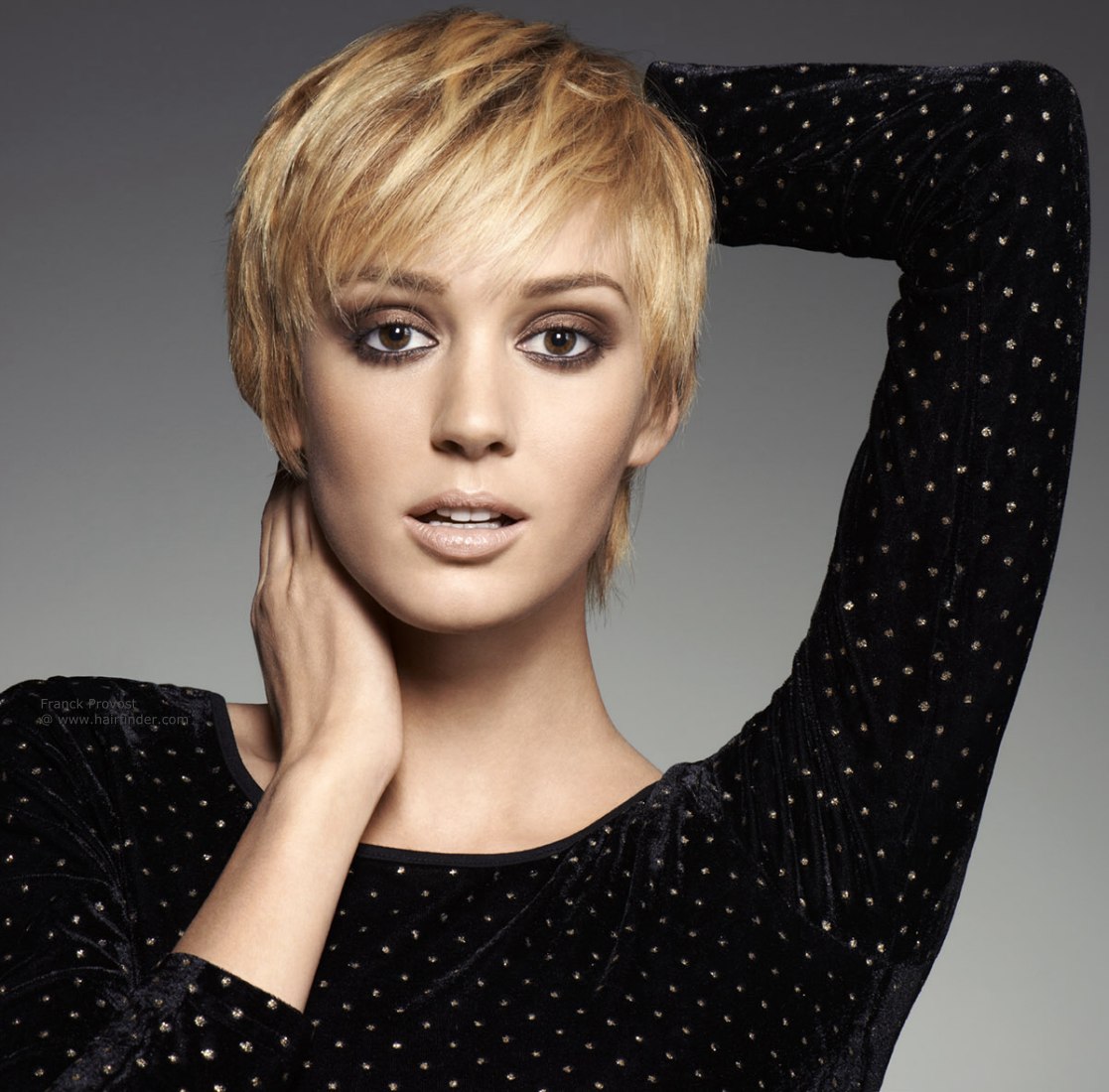 Here's how to turn a pixie into a super short shag. (FYI: It's going to be best on super short hair.)
15. Full asymmetrical short cut with bangs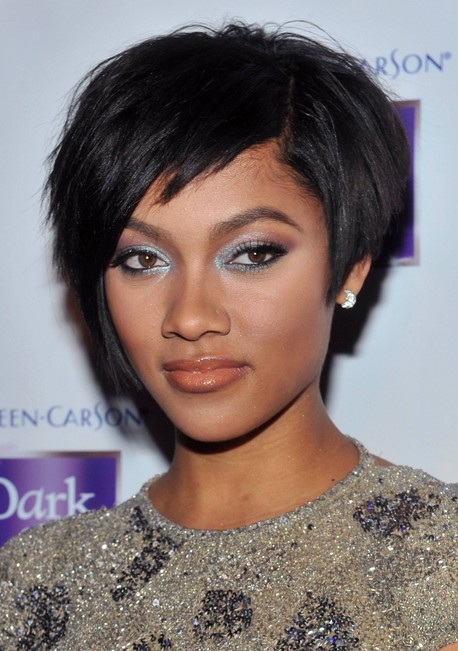 This is a short asymmetrical cut. Check the long and choppy bangs.
16. Short cut with full and wispy bangs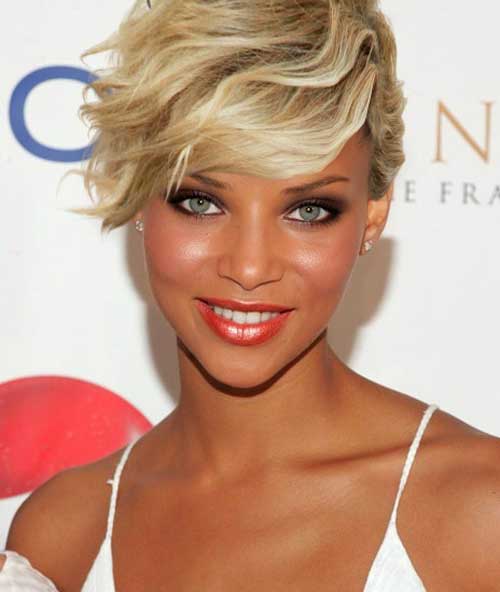 If your hair happens to be naturally wavy, here's a romantic look. Full and wispy bangs are oh so feminine.
17. Full short cut with bangs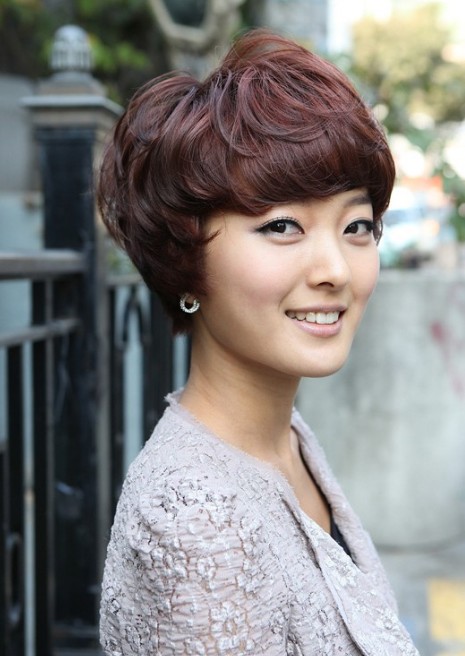 This is the kind of short cut that has tons of volume and loads of bangs.
18. Short bob cut with asymmetrical bangs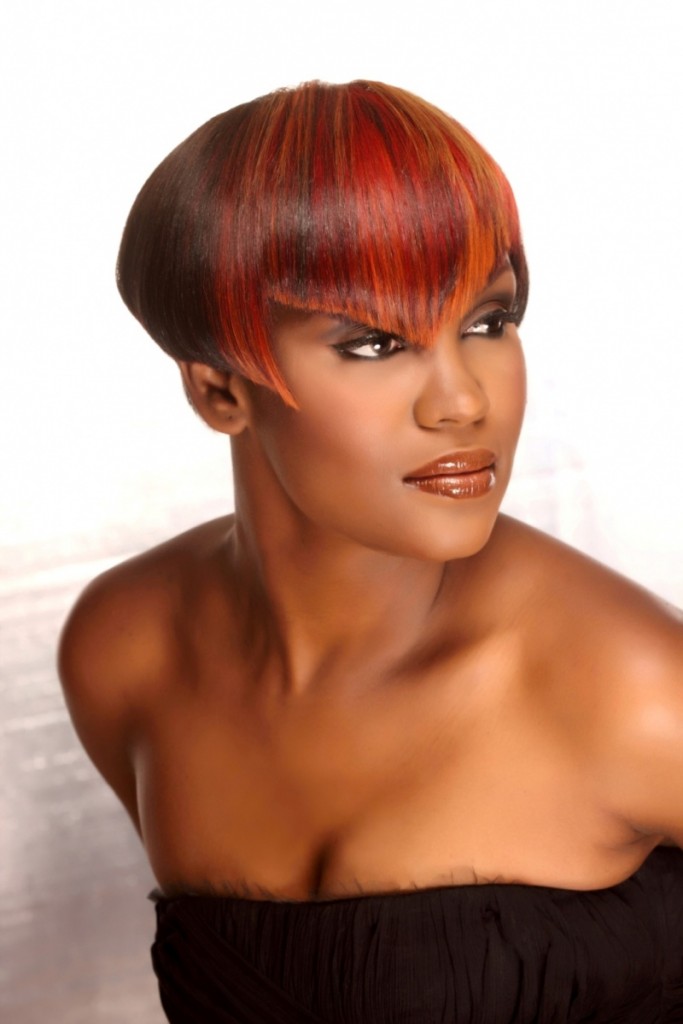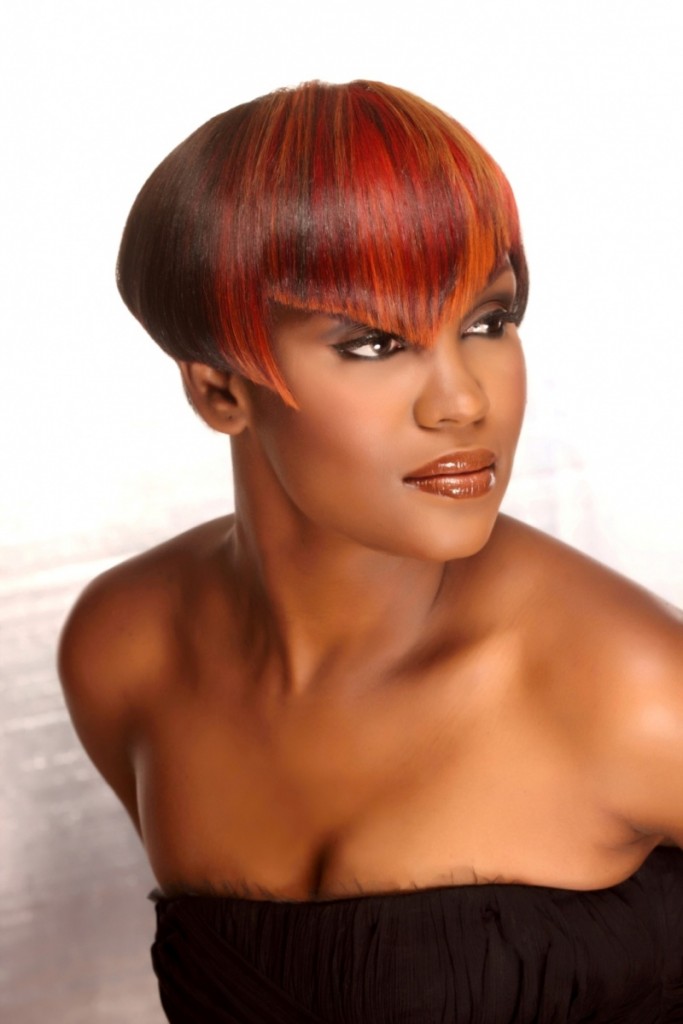 Don't you like how "futuristic" this bob is? All thanks to the asymmetrical bangs!
19. Asymmetrical pixie with long bangs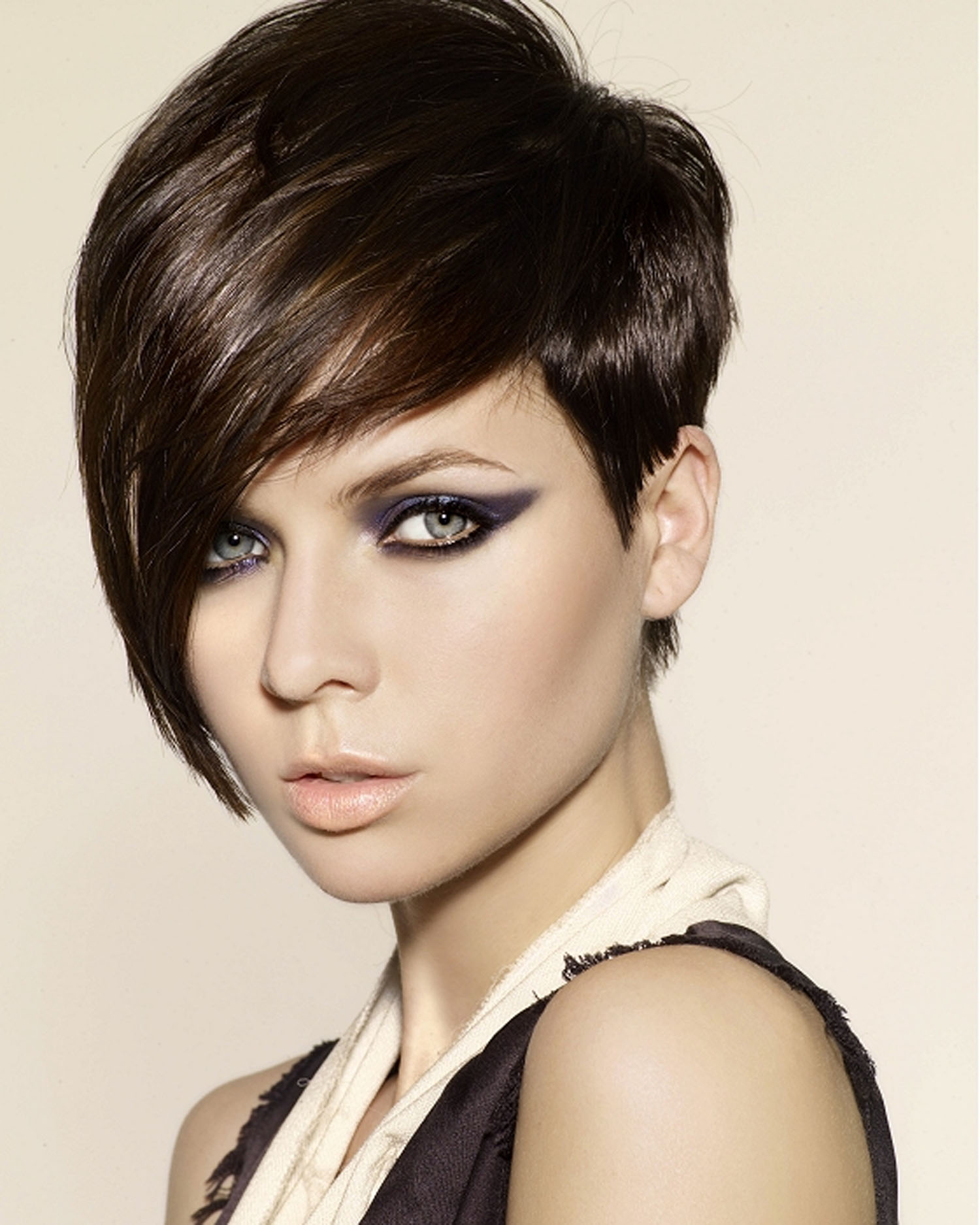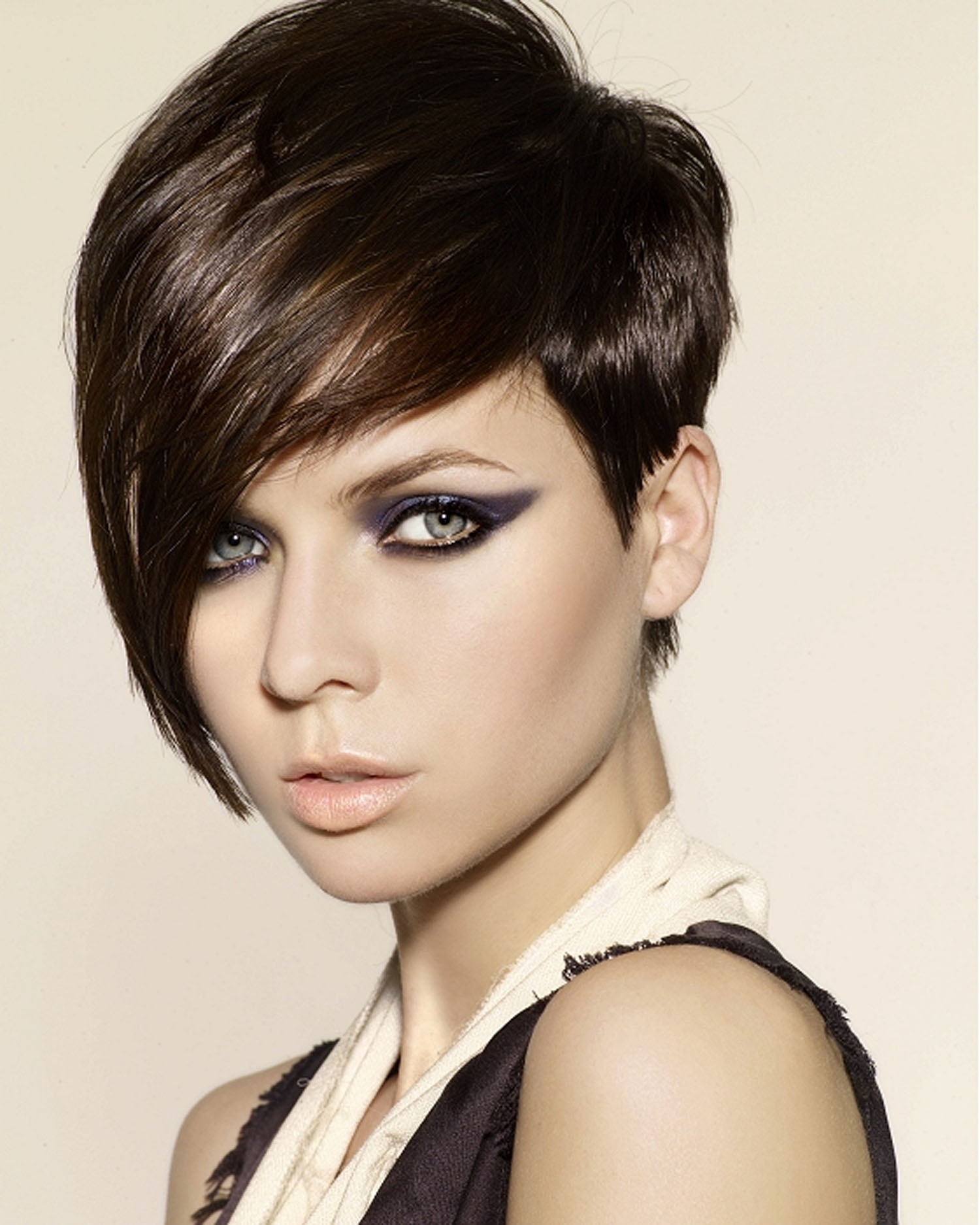 Here's one more way to go "uneven". In this instance, the longer the bangs, the better.
20. Short A-line cut with bangs and chunks of caramel color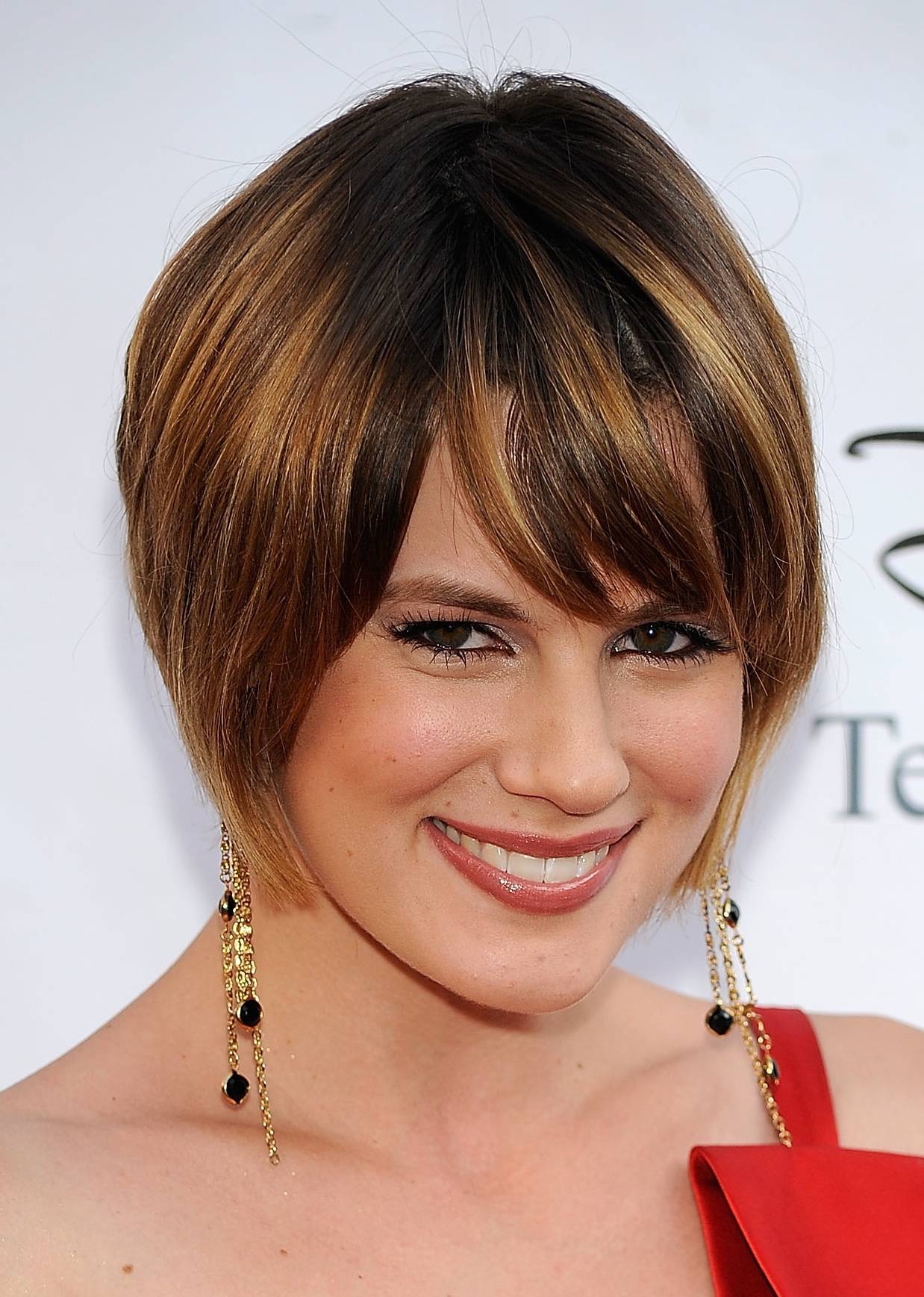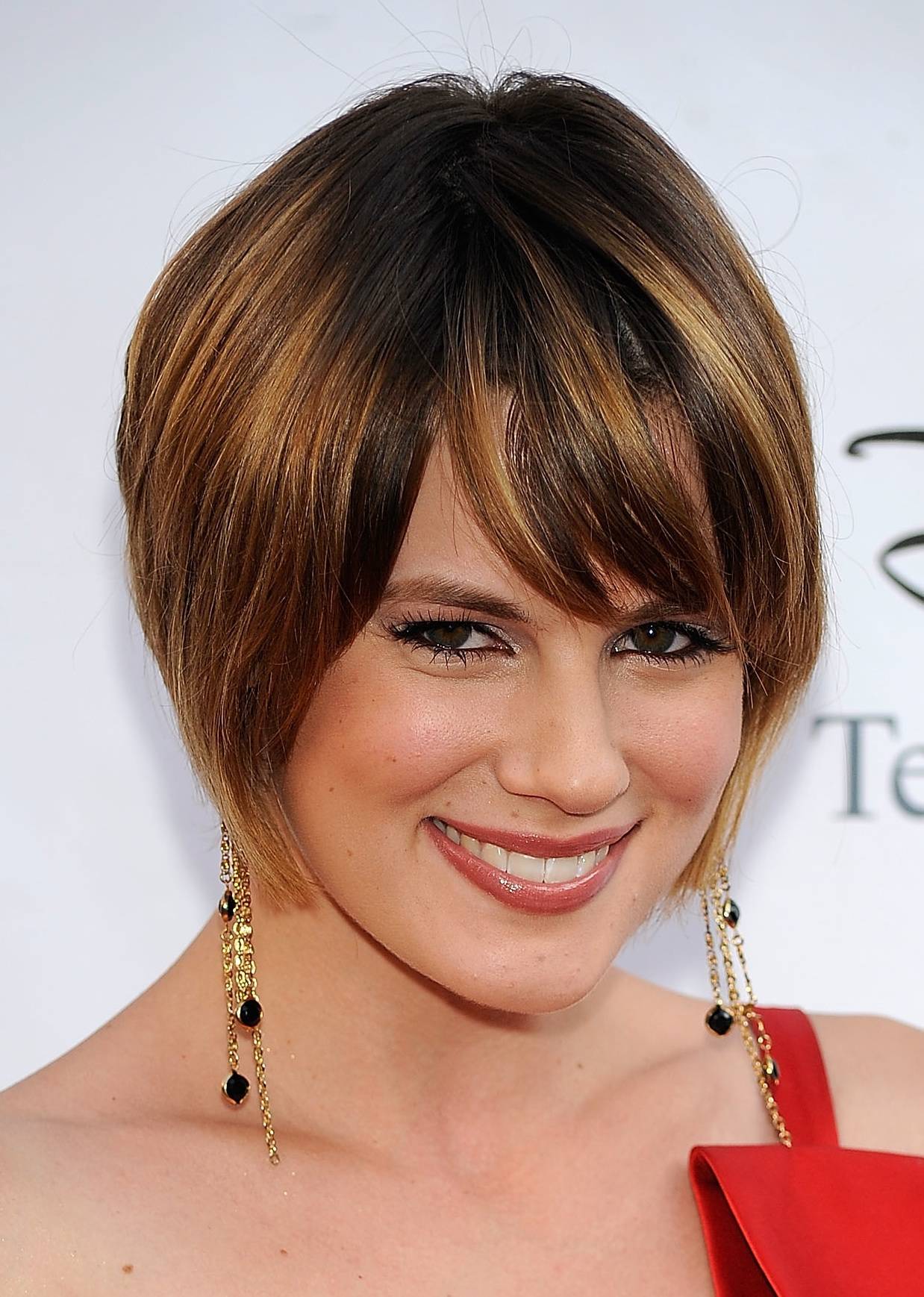 We suspect that this is a wig. We're sharing it because it's a pretty good-looking one. Yep, even short wings come with bangs!
21. Short wavy shag with bangs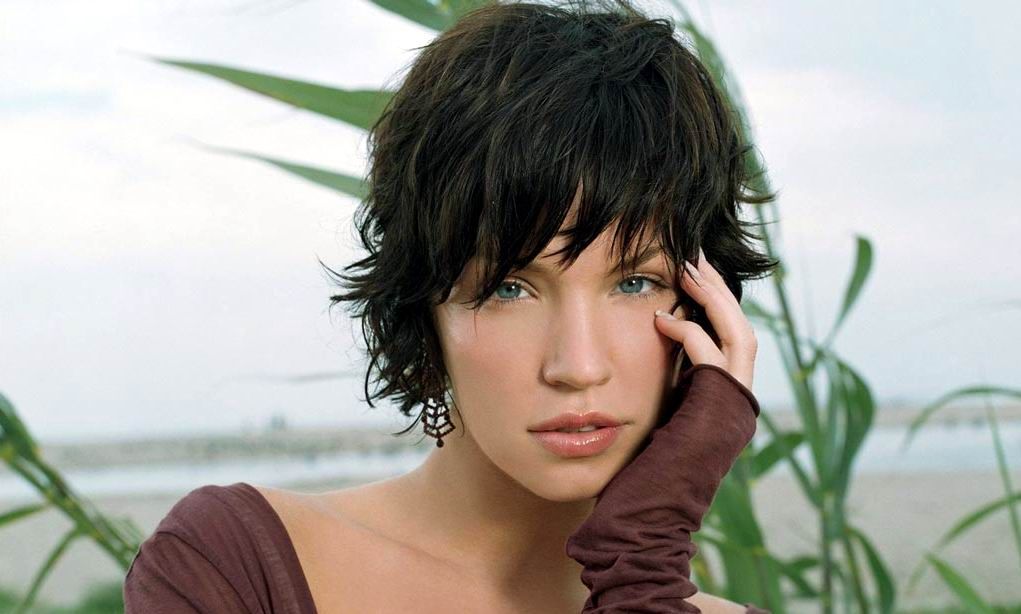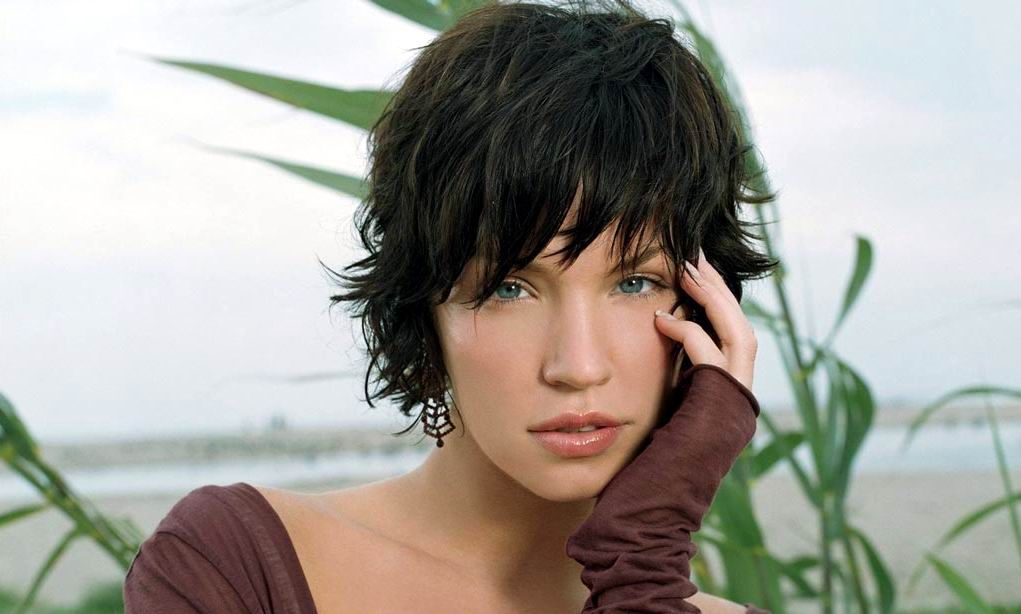 In love, we are, with this wavy shag 'do with the long layered bangs!
22. Short cut with bangs and long "sideburns"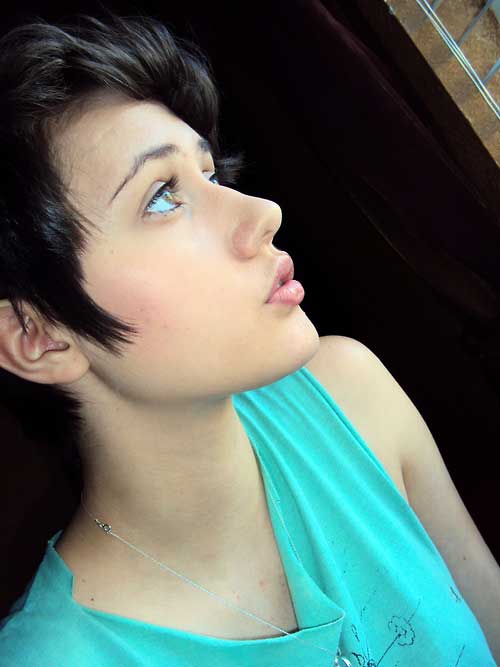 Curly bangs and long straight sideburns. It's a great combination for short haircuts.
23. Even ear-length bowl cut with bangs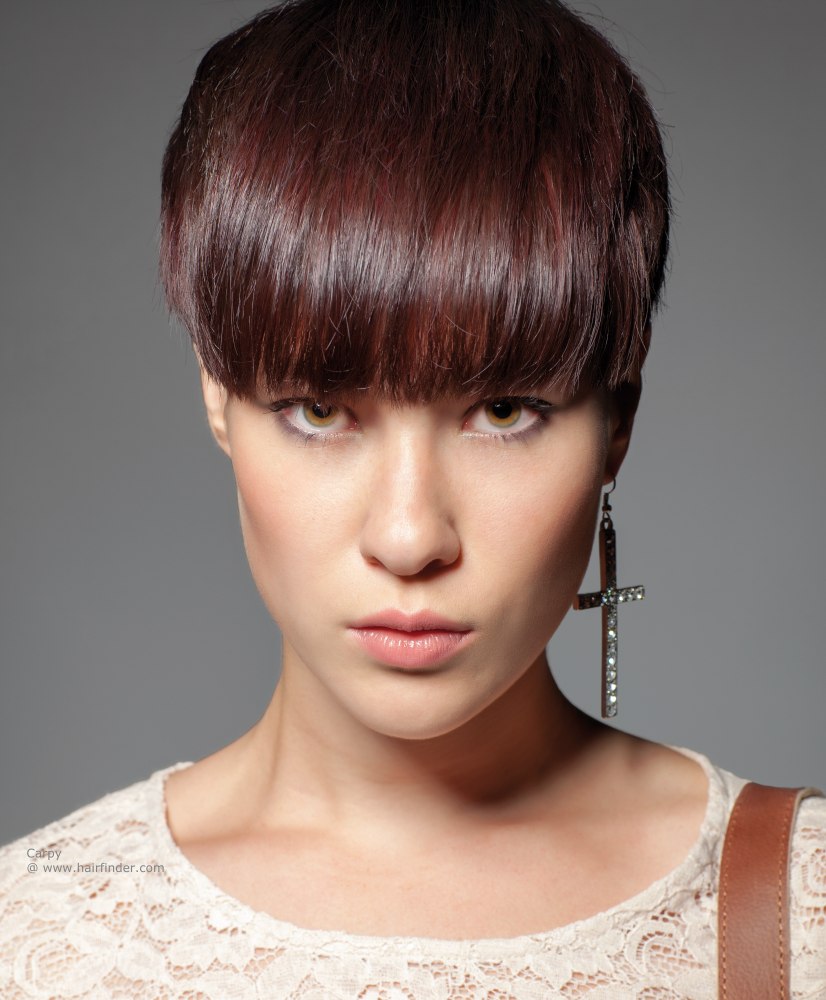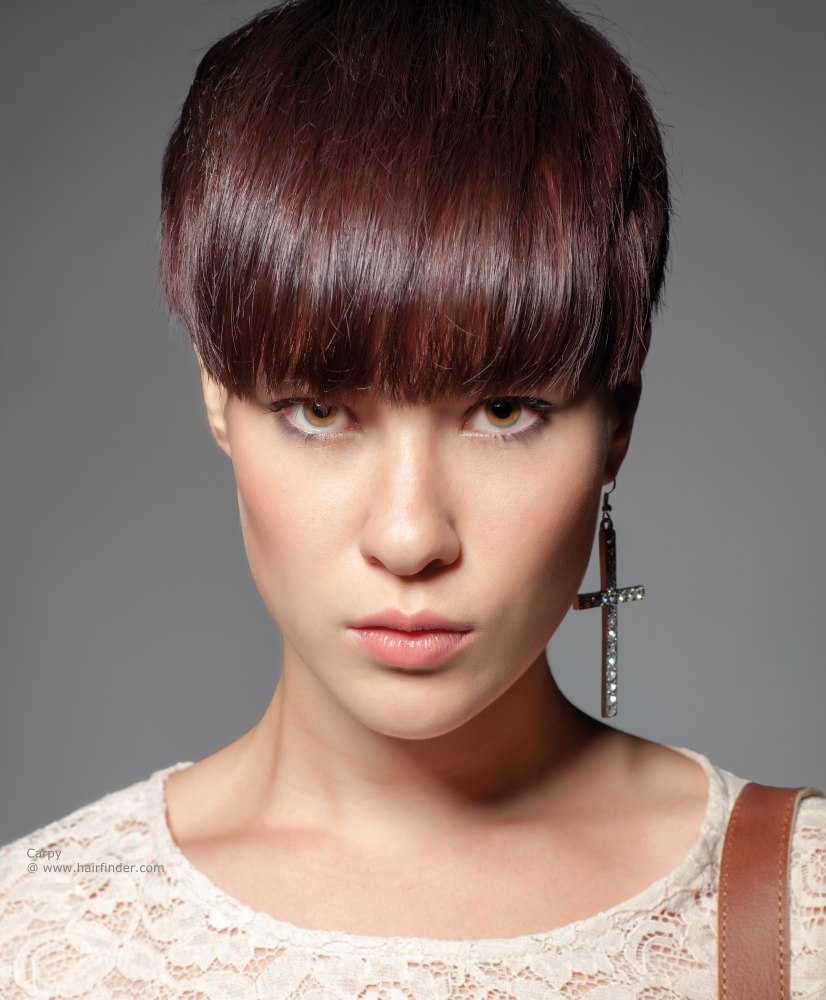 This is literally a bowl cut for straight hair. And one way to get lots of bangs without a ton of length or upkeep.