Among all kinds of braids, the fishtail braids are the most romantic. There are many ways to rock the fishtail braids and they are stunning for all occasions from casual situations to formal ones. In this post, we have made a great collection of 20 beautiful fishtail braided hairstyles.
Women will look totally different once they braide up their flowing long tresses. Romantic, sweet and effortless chic… Whatever fashion style you are going for, you will find some fishtail braids that meet your need. Stay here and check out these beautiful hairstyles. They may help you out when you need a sophisticated hair look. Enjoy!
Romantic Fishtail Updo Hairstyle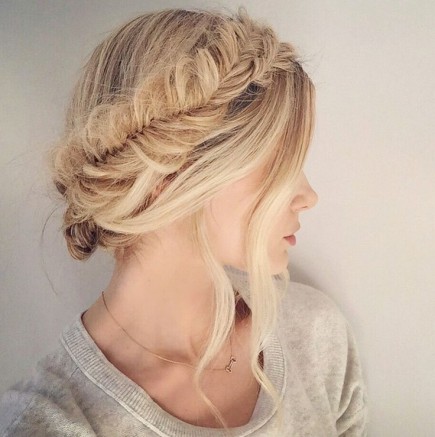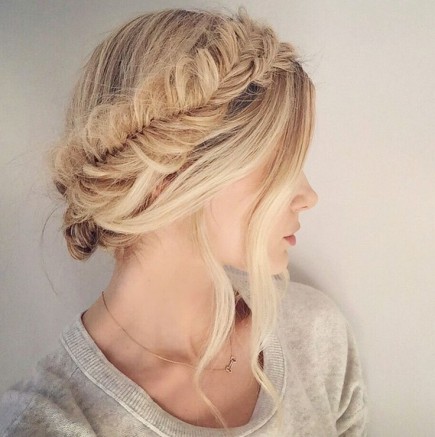 Most of us know that messy hairstyles are carelessly chic. This fishtail braided updo hairstyle is extremely romantic with the hair strands left in the front.
Chic Side Fishtail Braided Hairstyle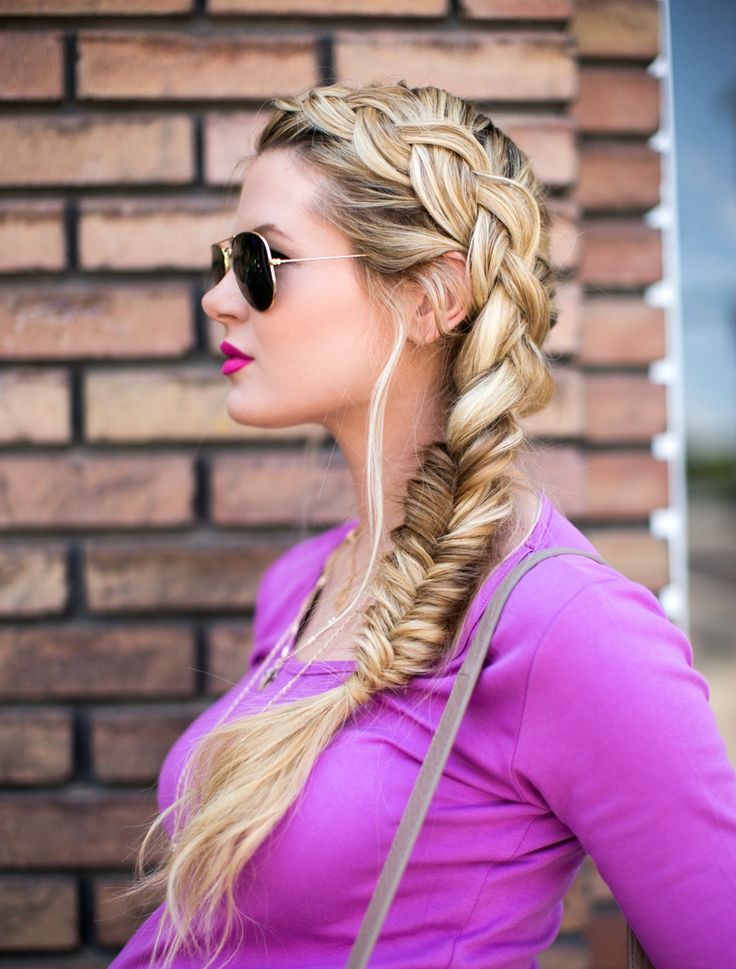 You can make a side fishtail to create a more feminine look. In addition, this is a fantastic hairstyle for women to show their pretty face shapes.
Stylish Fishtail Hairstyle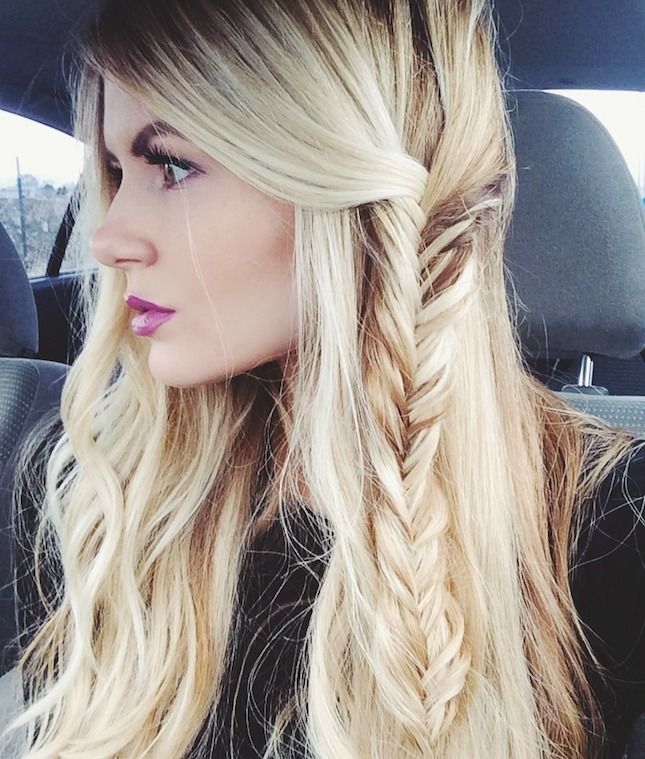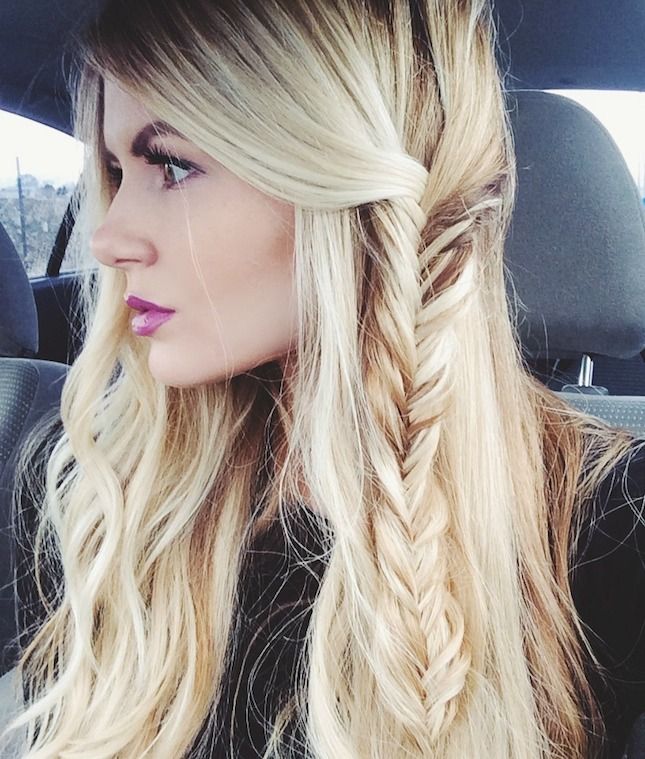 If you like wearing your hair down, then just add a fishtail braid to it. This hairstyle will upgrade any of your daily look.
Beautiful Fishtail Hairstyle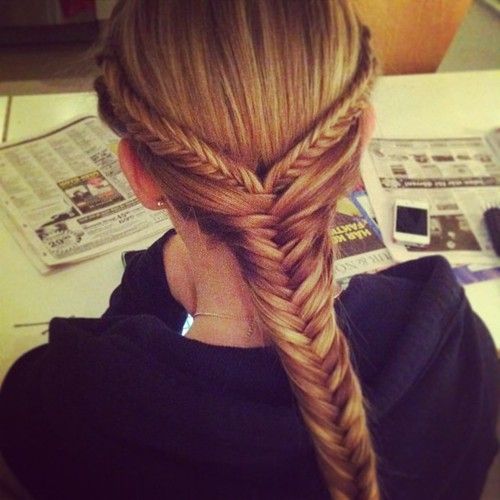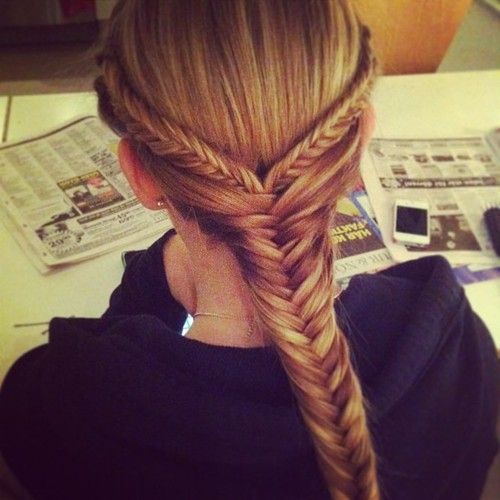 The neat braid is a wonderful option if you are a well-behaved girl. That's really cute for school girls, for it's really pure.
Pretty Fishtail Hairstyle for Short Hair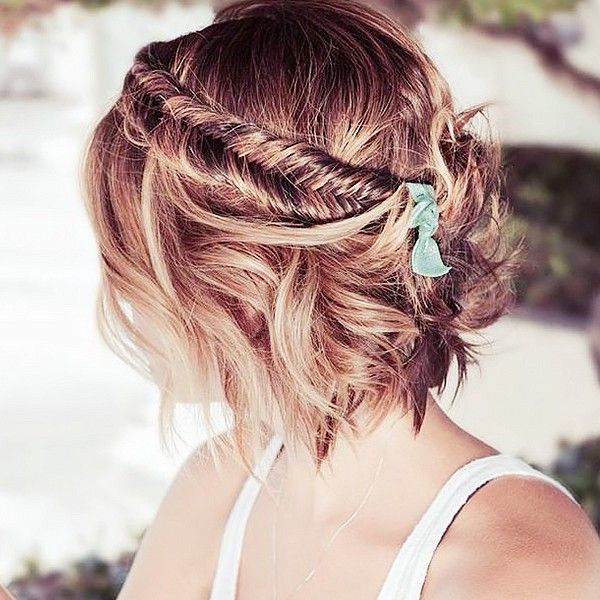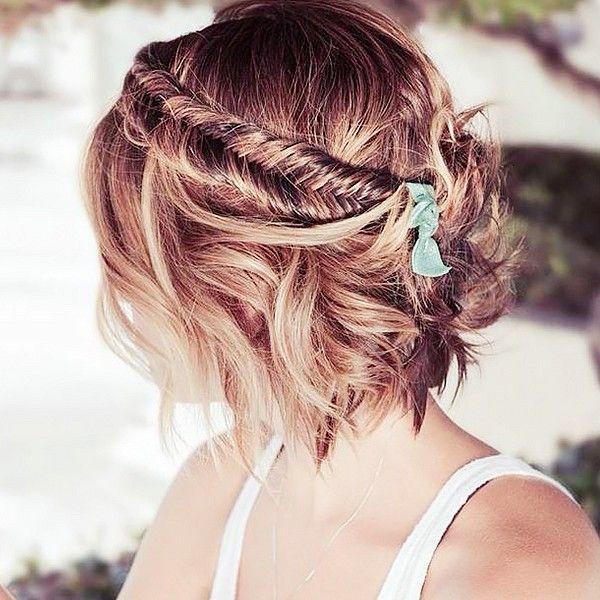 Women with short hair can also try the fishtail braid if they want. It will add more feminine vibes to your overall look.
Fishtail Crown Hairstyle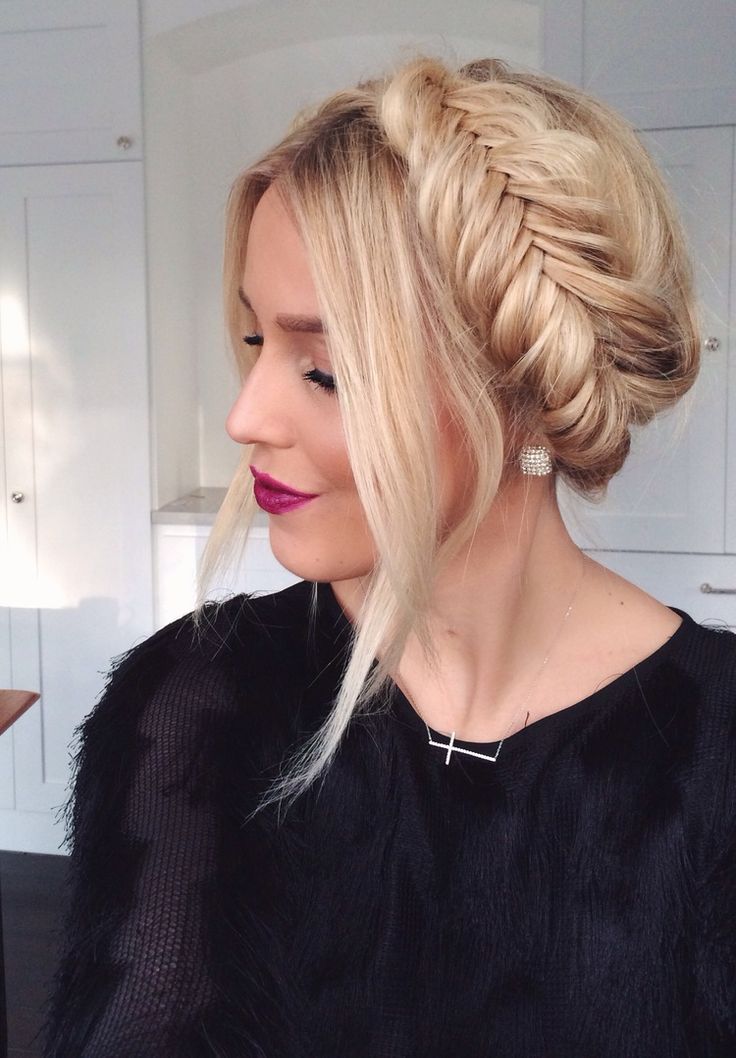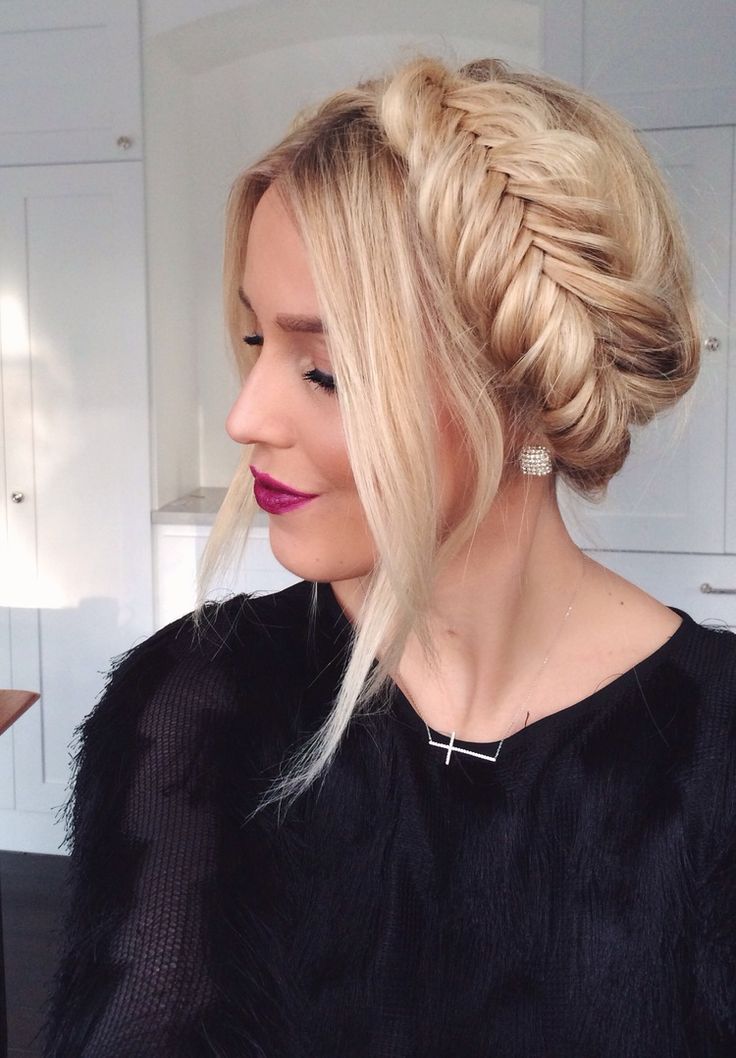 Make a big braided crown with a thick fishtail. This simple hairstyle is fashionable and it's ideal for weddings, parties and other important occasions.
Simple Yet Stylish Fishtail Hairstyle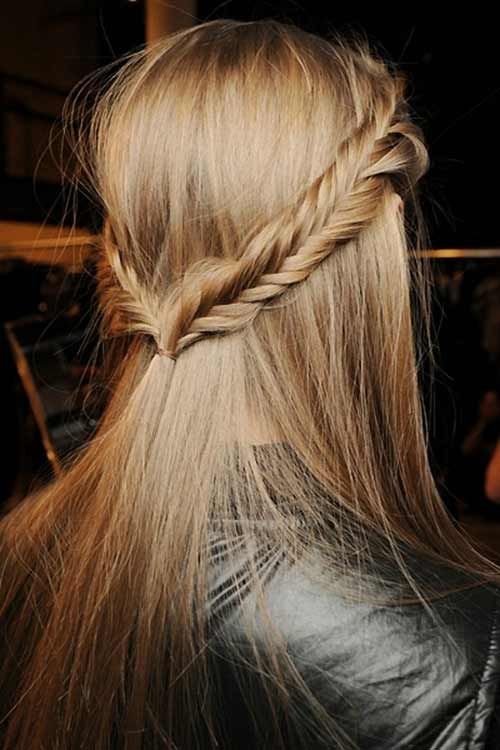 Women with thin hair may find it difficult to find a suitable and beautiful hairstyle for themselve. However, this simple hairstyle is fantastic for thin-hair women and it's really chic without any effort.
Gorgeous Half-up Hairstyle with Fishtail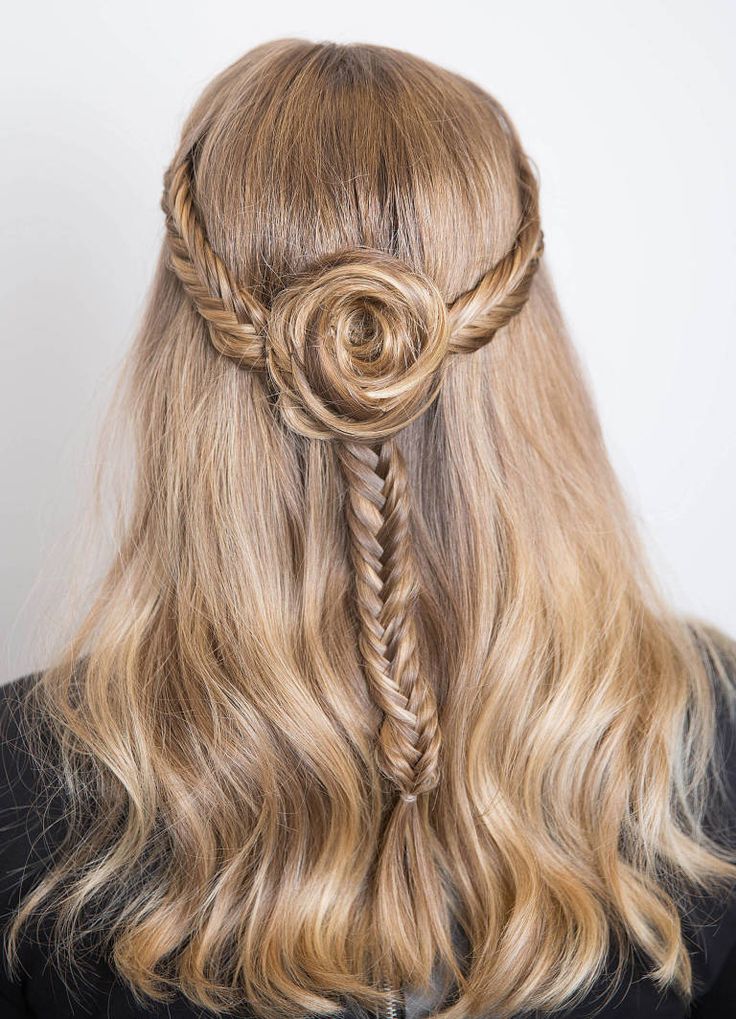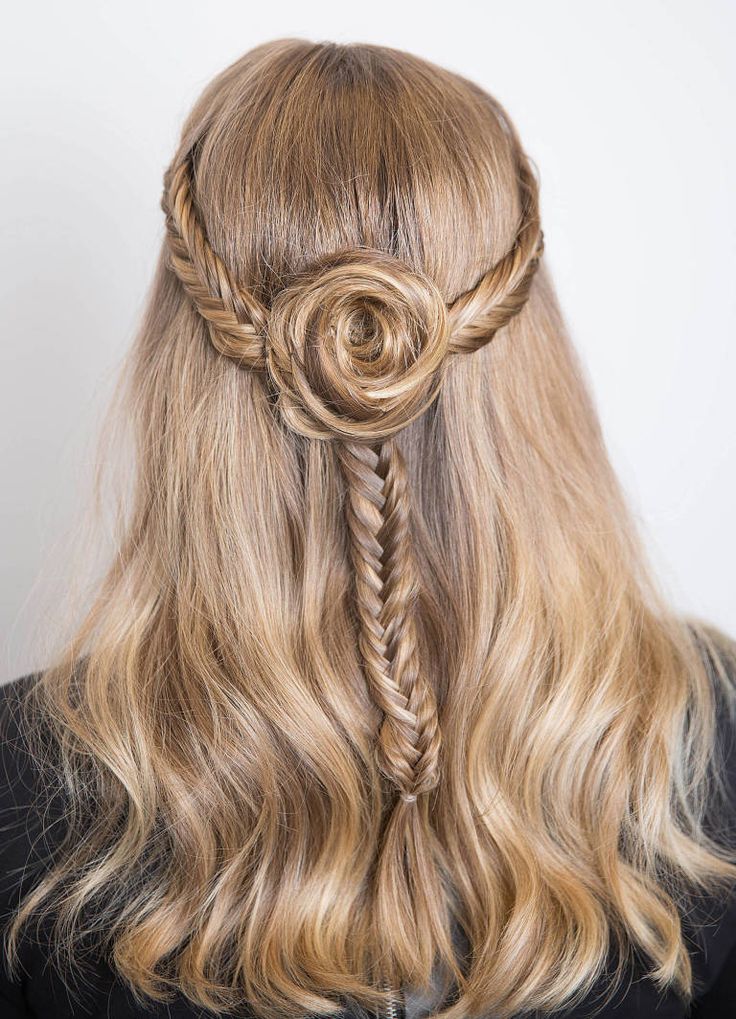 A fashionista won't allow her hairstyles to be so ordinary. So, always take care of your hair so that it can stay healthy. Then, try to make your hair look a little different by adding some braids and doing a floral hair look.
Casual-chic Fishtail Hairstyle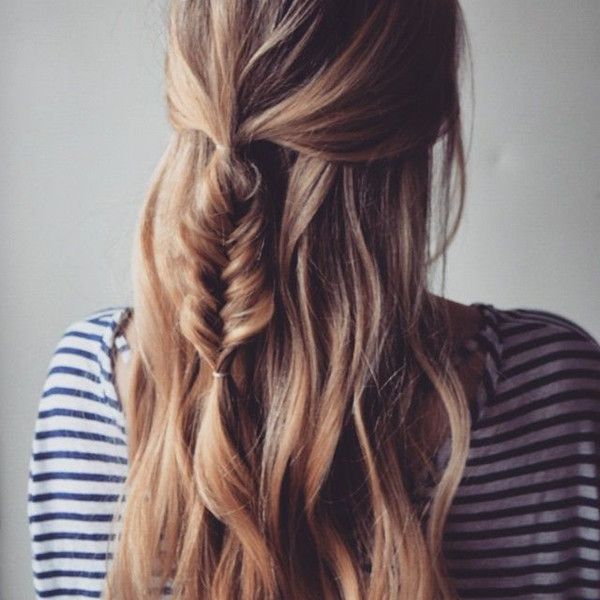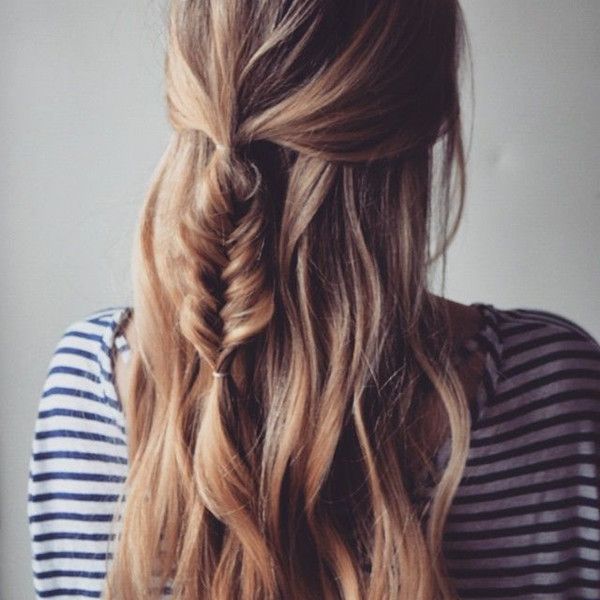 This half-up half-down fishtail hairstyle is really casual-chic. Plus, it looks great both with thick hair and thin hair. Just try it now.
Tight Fishtail Braid Hairstyle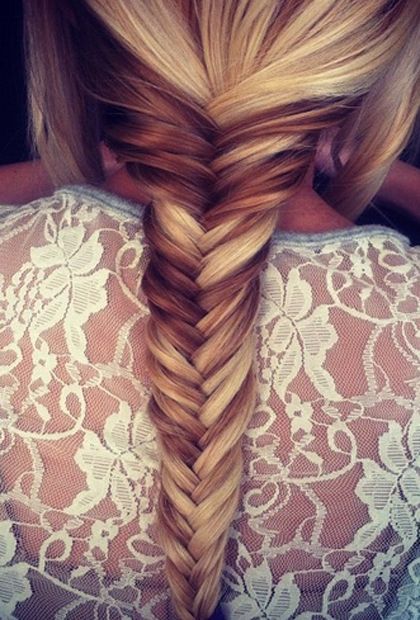 This tight fishtail braid will turn you into the focus of attention. The longer your hair is, the better it will look.
Braided Crown Hairstyle for Long Hair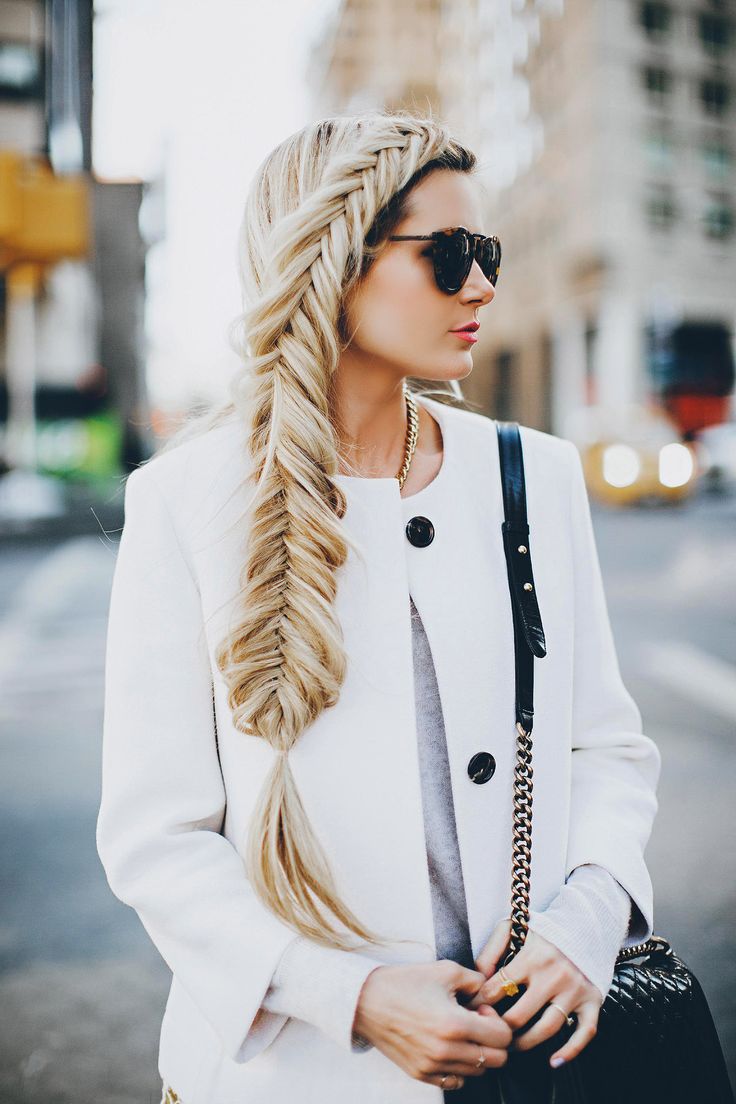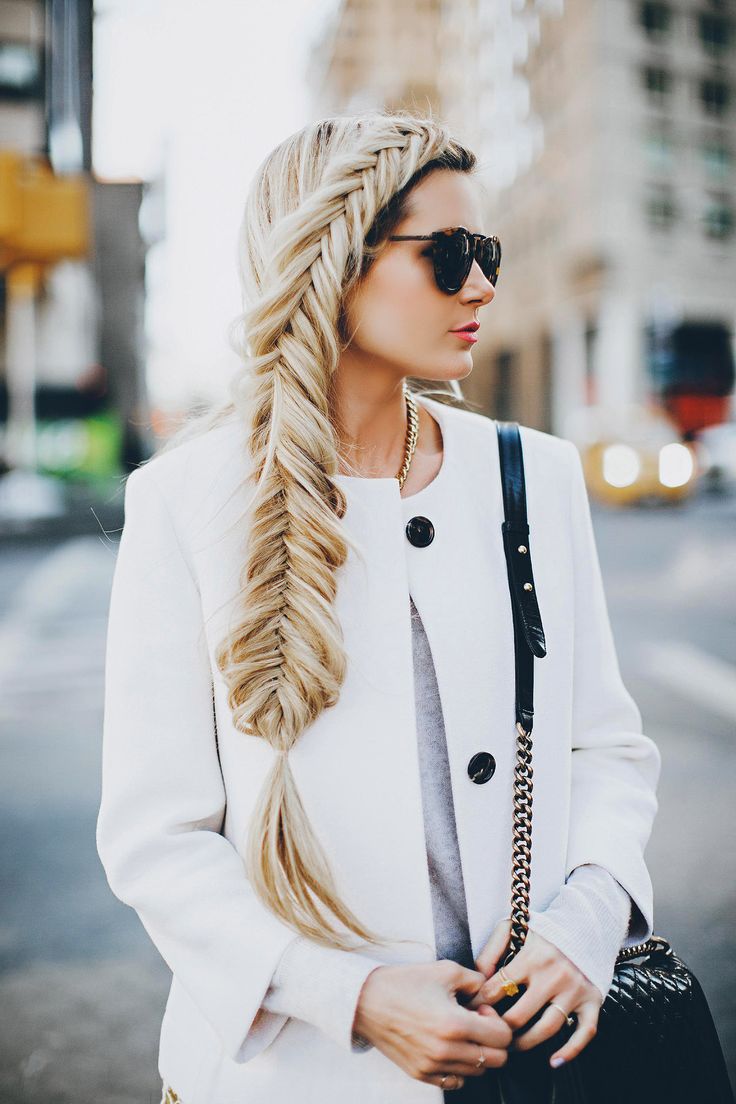 If you have thick hair, then you've got the chance to try this gorgeous hairstyle. Besides, this can also be a stunning wedding hair look.
Gorgeous Side-swept Fishtail Hairstyle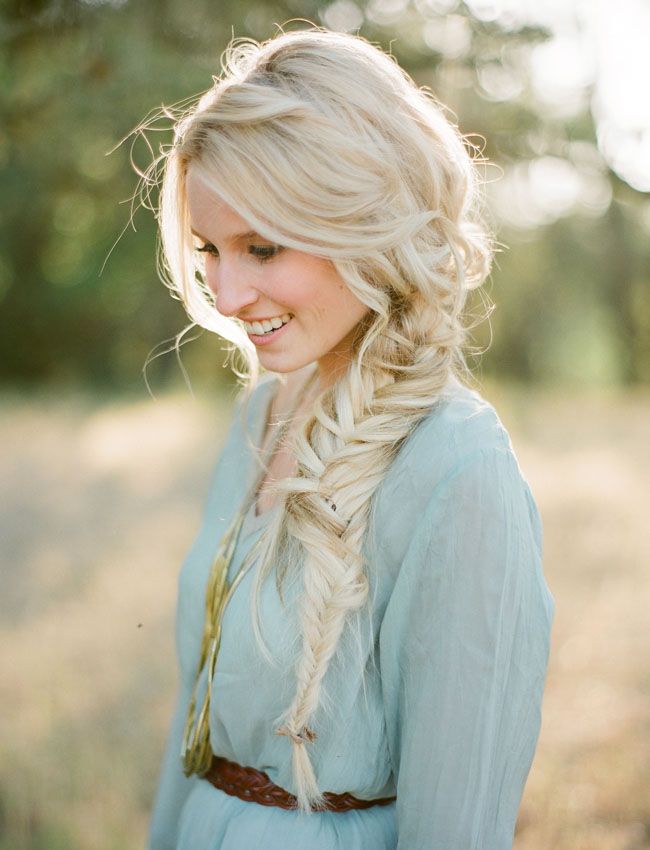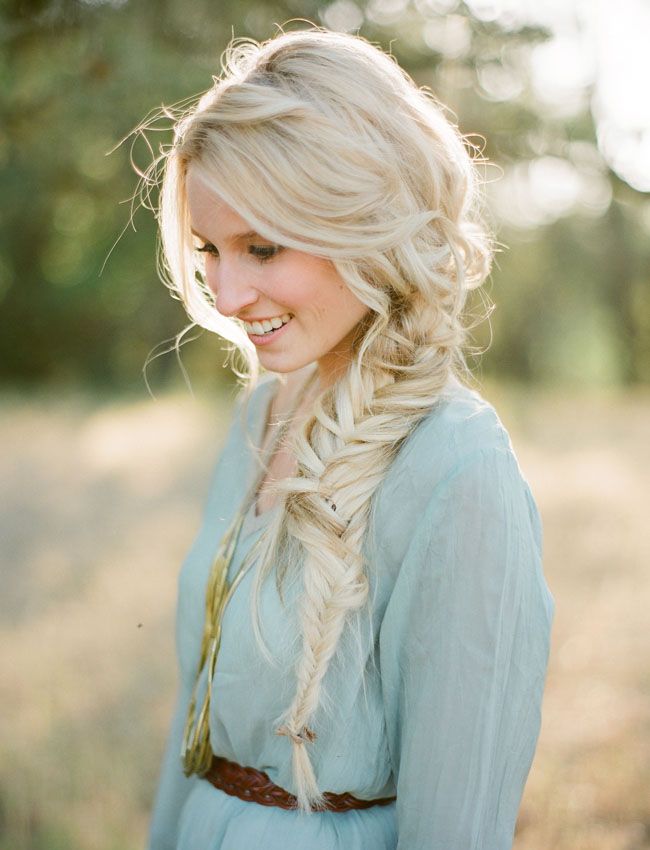 Do you think of Elsa when you see this picture? Yes, the blonde hair is reallly wonderful for a long fishtail braid.
Pretty Fishtail Half-updo Hairstyle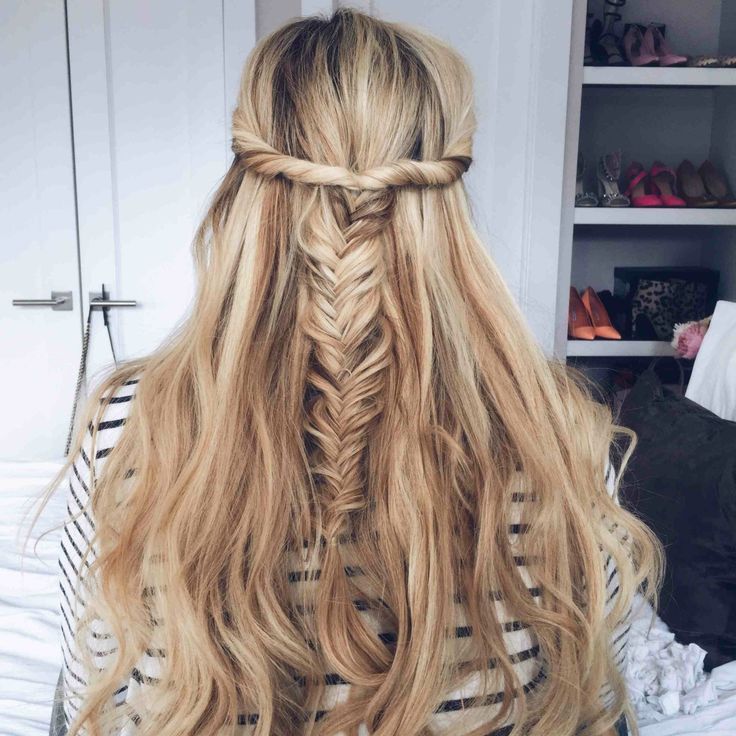 If you are tired of the basic half-up half-down hairstyle, just make add this twisted fishtail to your loosely wavy hair. That's awesome!
Lovely Fishtail Braids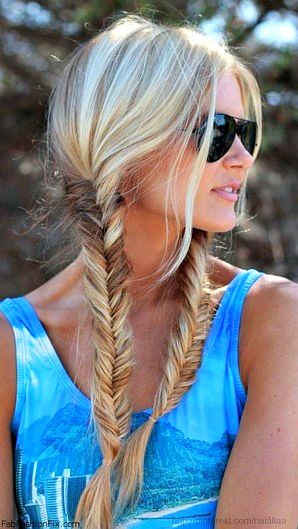 This braided hairstyle is easy to make and it looks so cute. It does a great job in presenting a woman's lovely innocence.
Boho-Chic Fishtail Hairstyle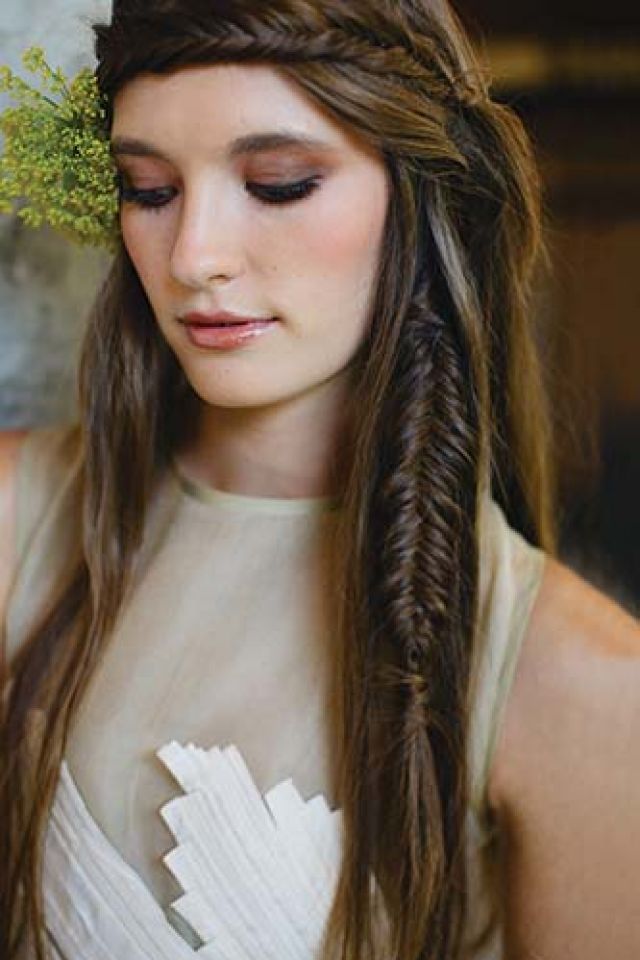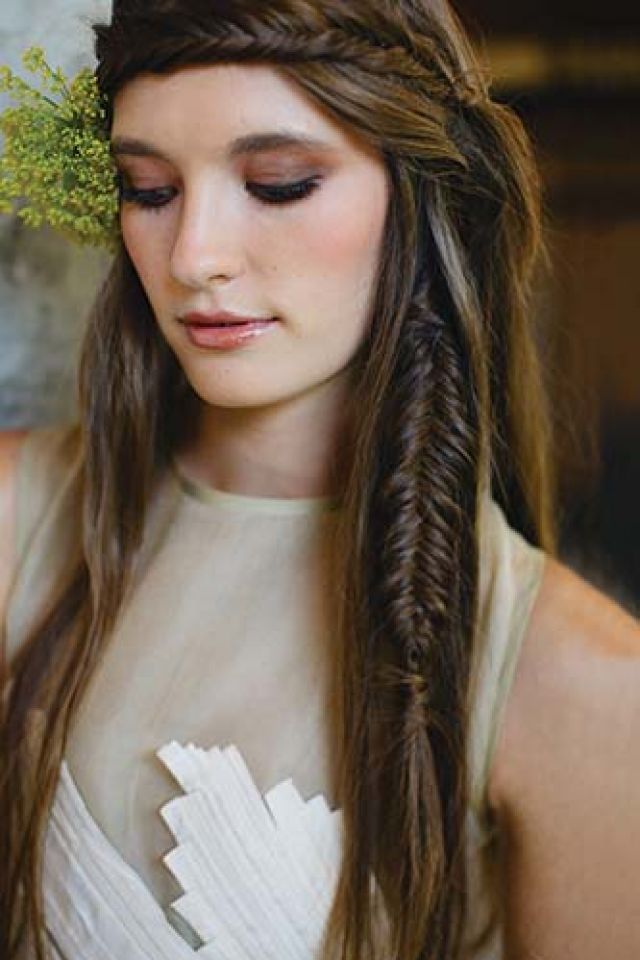 The Boho-chic great for holidays. Next time you spend your holiday, just style your hair into this chic look.
Messy Braided Low Bun with Fishtail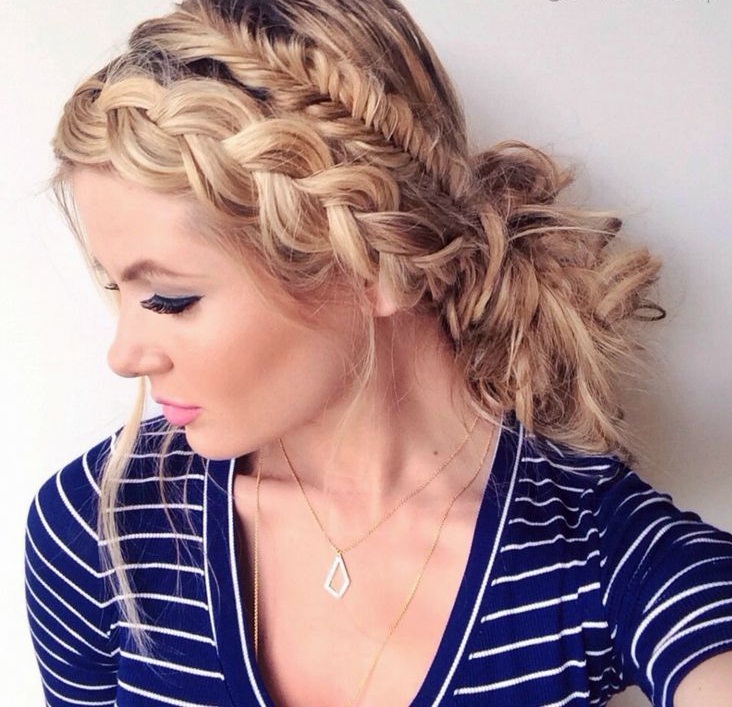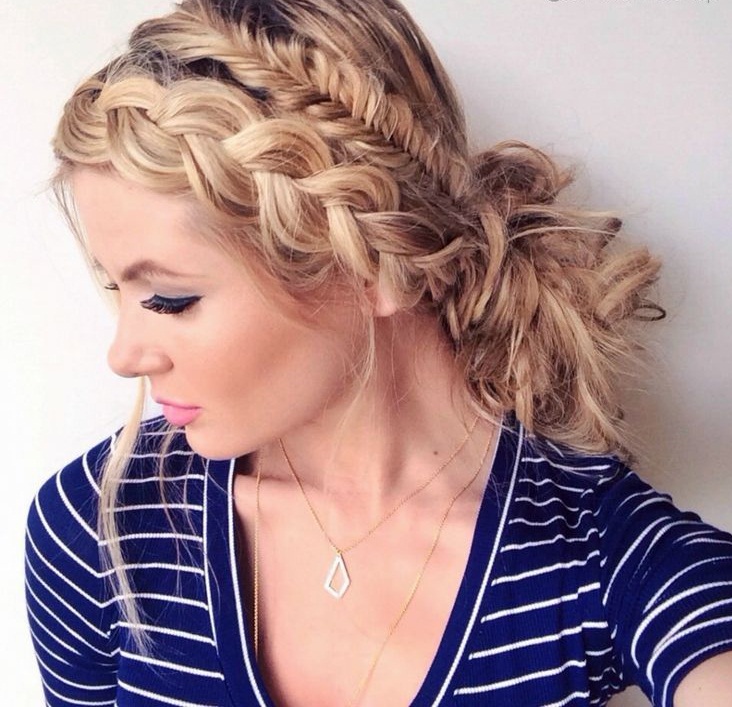 Which word can express my love for this messy braided low bun? Perhaps I can only say "Amazing!" The exquisite hair look will upgrade any of your ordinary outfits and turn you into a real fashionista who cares about details of herself.
Sleek Fishtail Braided Hairstyle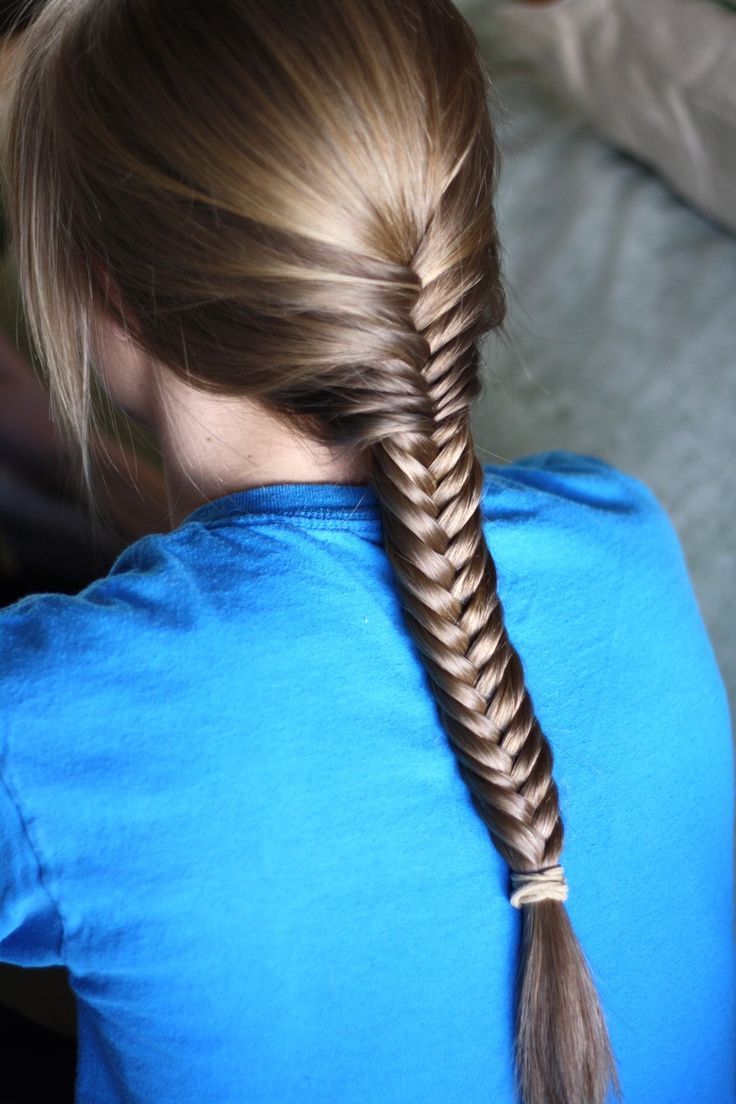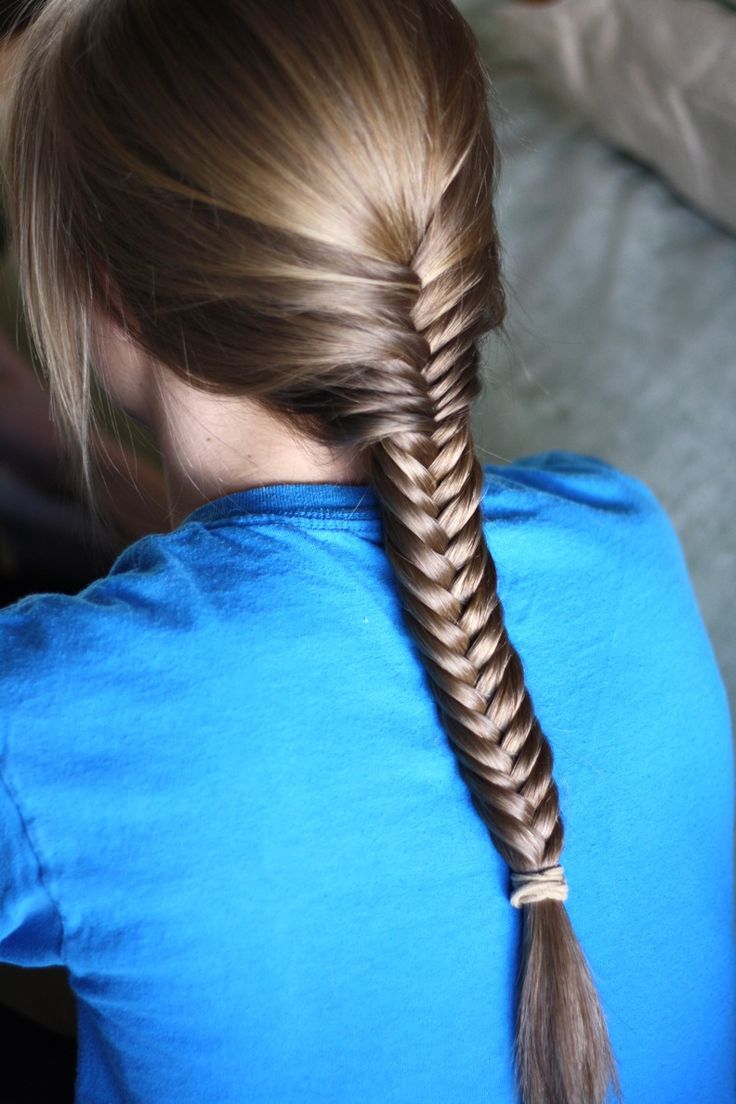 The popularity of messy hairstyles doesn't mean that sleek hair looks are out of date. This sleek fishtail braid shows people how glossy and healthy the hair is. Plus, all girl students can try this lovely hairstyle as they like.
Messy Fishtail for Long Hair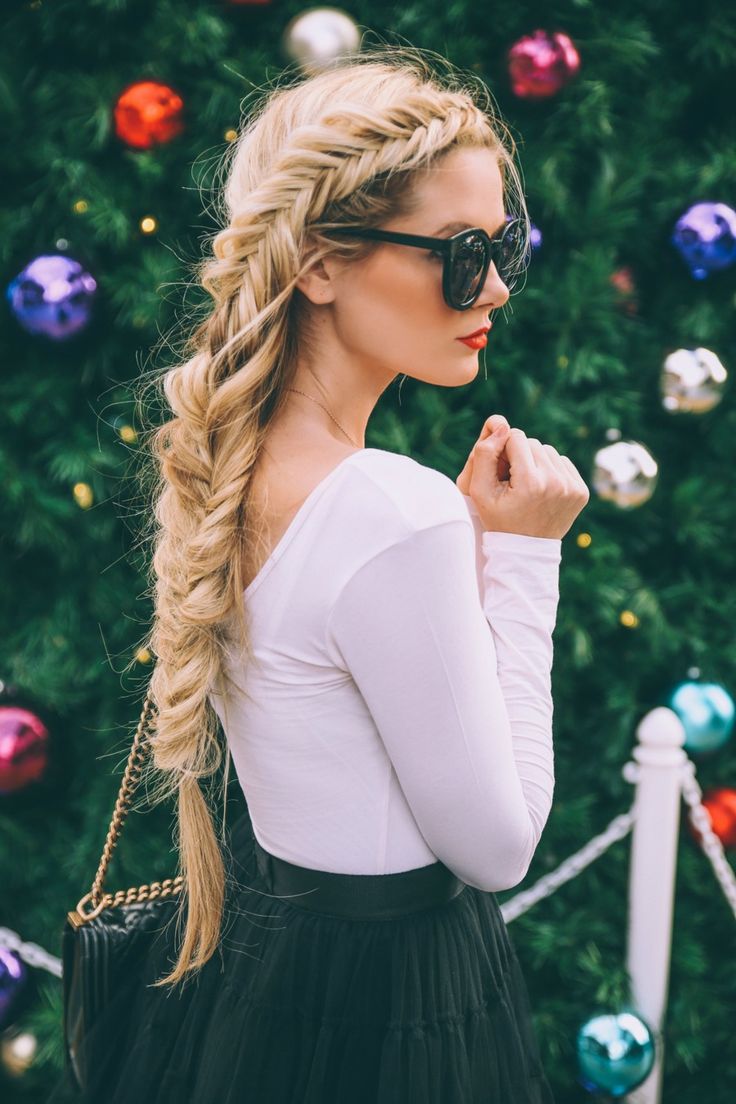 Some people may hold the view that long hair is lifeless and boring. However, you will change your opinion after you see this messy fishtail hairstyle for extremely long hair.
Fashionable Fishtail Hairstyle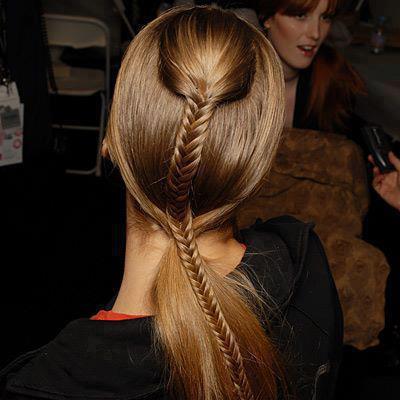 This is a creative way to rock the fishtail. It's stylish and great for the evening parites.
Fishtail Hairstyle for Prom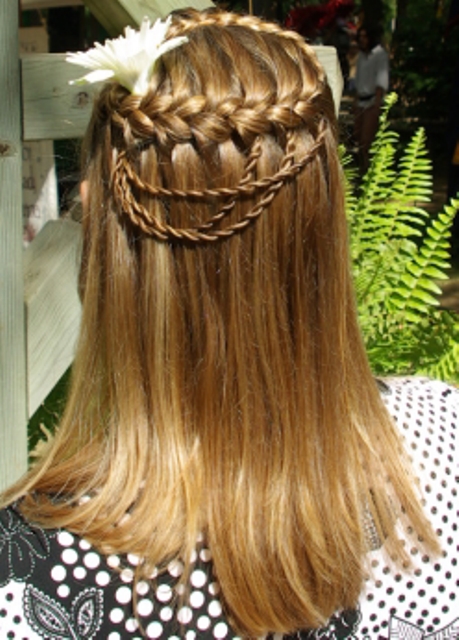 Such a cute fishtail braided hairstyle is wonderful for younger women and little girls. If you go to the prom with this hairstyle, you must be a focus there.