10 Wonderful Wedding Guest Outfit Ideas
Attending the wedding of a friend or family member is one of the most wonderful activities. You get to celebrate the union of two people very much in love, surrounded by all of those you care about. Not only that, but you get to get dressed up to the nines and glam up like never before. Wedding outfits are so incredibly fashionable, allowing you the opportunity to truly choose an outfit which will make you feel fantastic.
There's going to be plenty of photograph opportunities – so make sure you feel the best that you can. We've compiled some gorgeous outfit ideas for weddings in this super handy blog post.
Metallic Orange Wrap Dress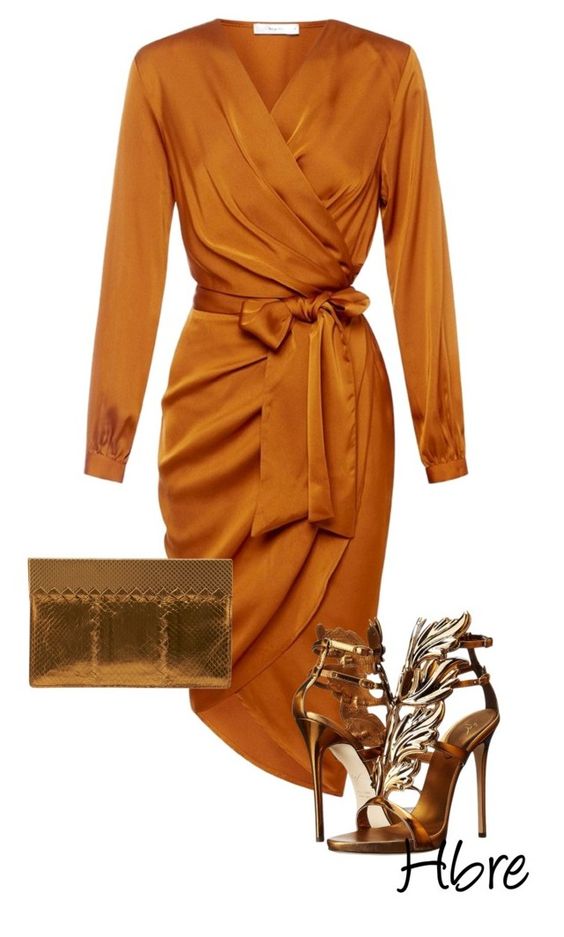 Orange is such a unique colour which is oh so striking. It also looks absolutely gorgeous with a tan – which is why we simply had to include this stunning wrap dress in our wedding guest gallery. Choose a beautiful metallic orange wrap dress which will flatter your figure and hug your curves. Pair with some golden high heels.
Blush Pink Outfit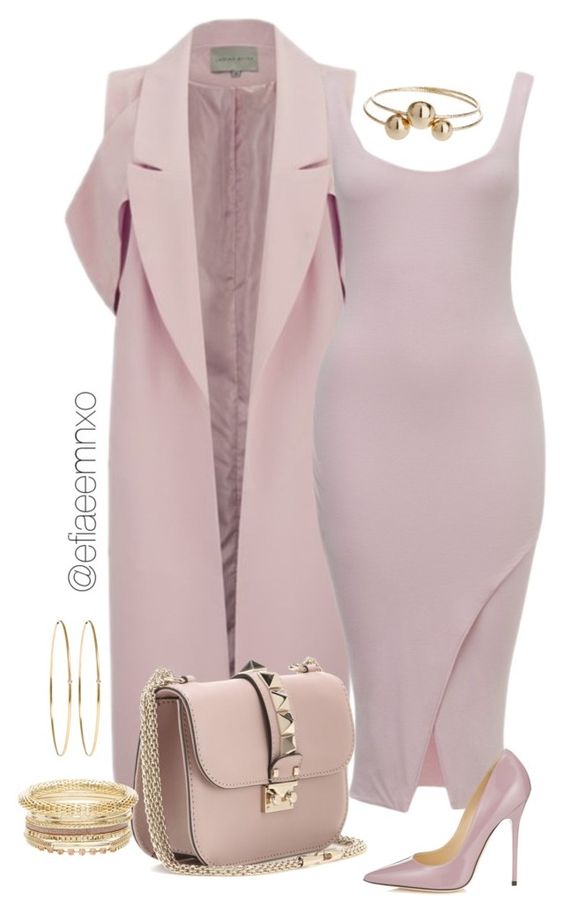 Blush pink and weddings go together like the sun and summer – it's a bit of a no brainer. Choose a classic dress in a gorgeous blush pink shade. The silhouette should be fitted and flattering, with a bit of interest around the front, like this lovely wrap effect. Pair with some complimentary high heels and a gorgeous blush duster coat.
Pastel Mini Dress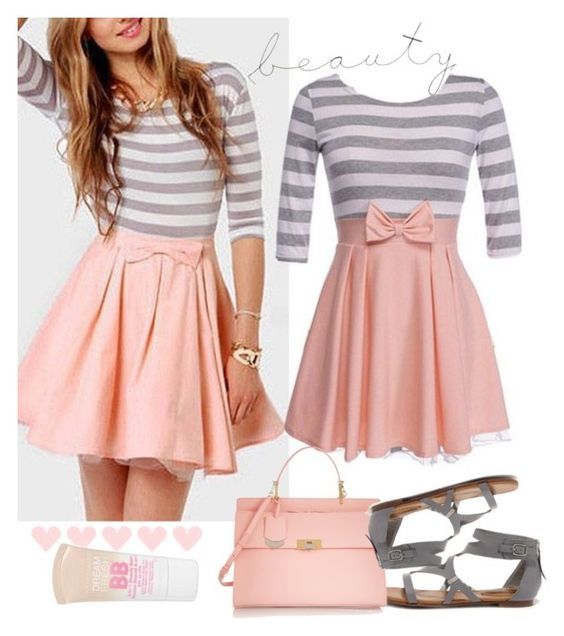 Super cute mini dresses are excellent choices for wedding guest attire. Choose a gorgeous mini dress with a pretty pattern. We particularly adore the stripy top section of this dress and the bow feature around the waist. The bottom part of the dress puffs out to give a gorgeous silhouette. You can pair this look with sandals or some high heels – whatever is comfortable for you.
Pencil Skirt and Crop Top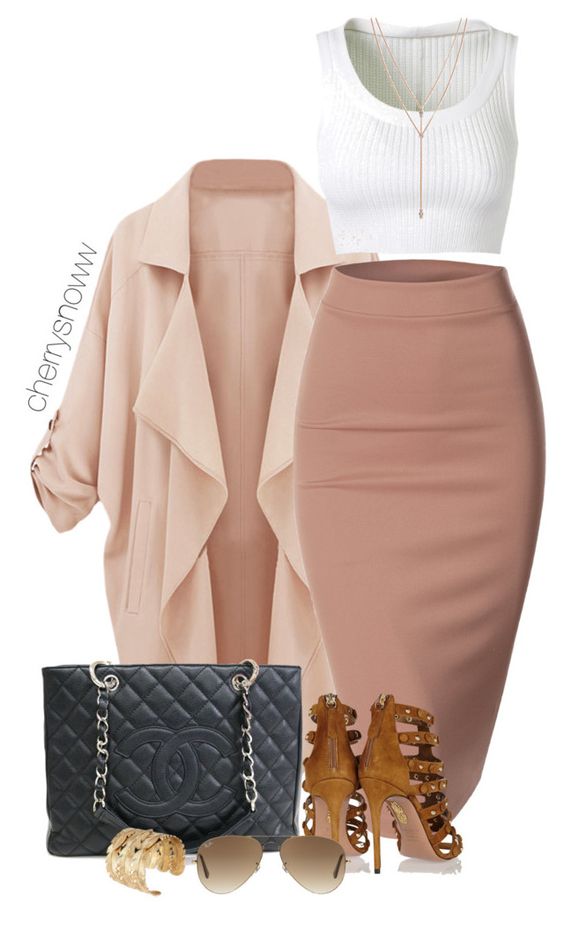 Pencil skirts are oh so flattering and incredibly comfortable to wear, which is exactly why they make the perfect wedding attire. Start with a beautiful neutral pink coloured pencil skirt. Then, add a white crop top in a soft cotton material. Finish with a neutral coloured duster coat and some caged high heels for exceptional style.
Colourful Printed Dress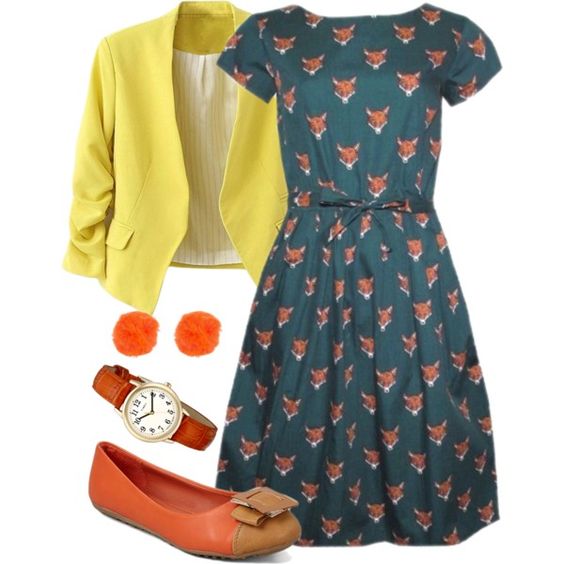 Prints and patterns make lovely wedding outfits – which is why we just had to include this gorgeous dress in our wedding guest gallery. Choose a wonderful printed mini dress – we just love this pretty fox print. Finish with a complimentary colour block blazer for a gorgeous collection of colours. Add some similarly vibrant high heels for the ultimate colourful wedding guest attire.
Charcoal Grey Slip Dress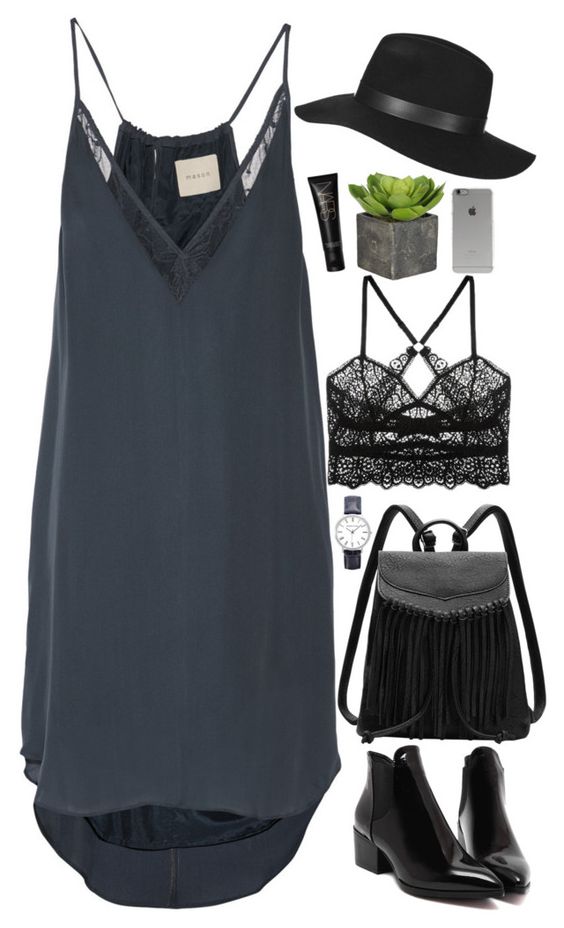 Slip dresses are sexy, stylish and quite frankly perfect for attending a wedding! We adore this charcoal grey number with lace detailing. Style this stunning v-neck slip dress with some chunky black ankle boots and a black bag. Use a beautiful shade of nude lipstick to finish off your makeup, and be sure to wear your hair in a messy bun for a rock chick vibe.
Chocolate Brown and Blush Pink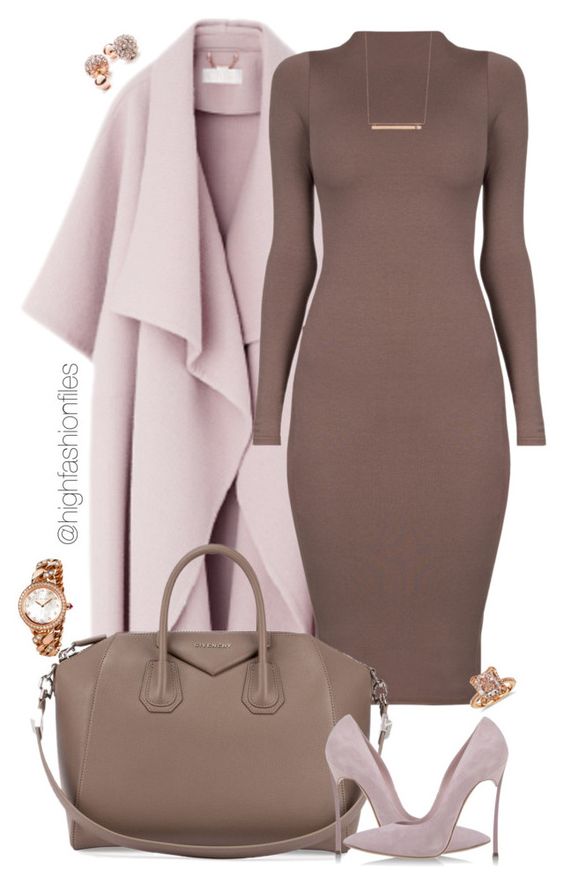 Pink and brown are two colours which work together absolutely perfectly. Use this colour palette as inspiration for your wedding guest outfit. Start by finding a dress in a gorgeous chocolate brown shade. The more fitted and stylish of course, the better! Finish with a nude pink duster coat and matching pink heels!
Denim Jacket and Tea Dress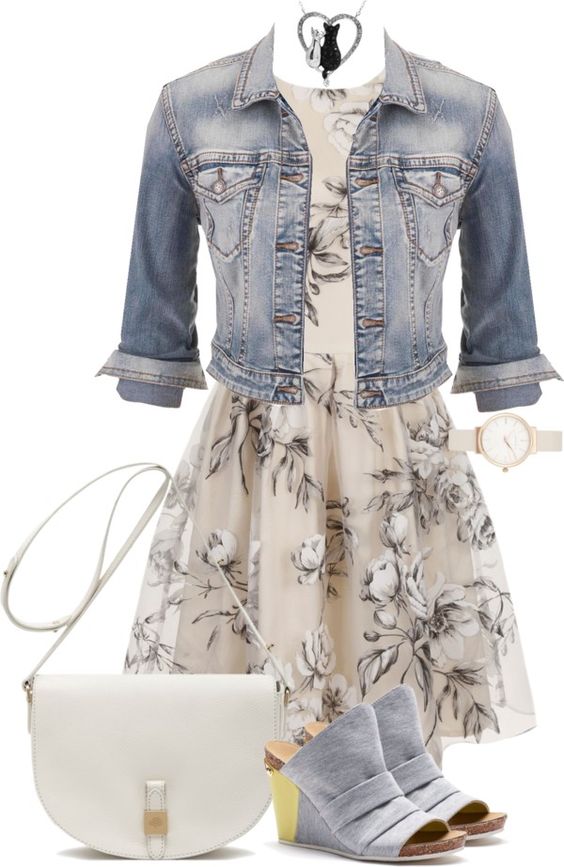 Tea dresses are perfect for summer weddings. They're stylish, fitted and beautiful – making them the perfect guest attire. Choose a pretty patterned tea dress. We particularly like this cream one with lots of gorgeous flowers printed on it! Wear with some grey mules and a gorgeous denim jacket and you've got an outfit to die for.
Royal Blue Bodycon Dress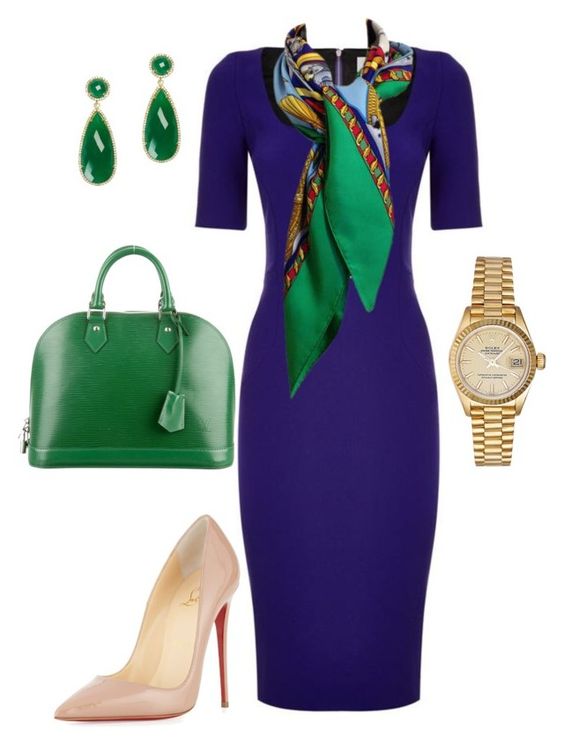 Bodycon dresses are incredibly stylish. They're designed to fit your figure to perfection, flattering your gorgeous shape and showing off every inch. Choosing a beautiful royal blue colour will be absolutely perfect for a wedding. Wear with a gorgeous neck scarf for a splash of colour and interest. Nude heels will seal the deal.
Red Lace Midi Dress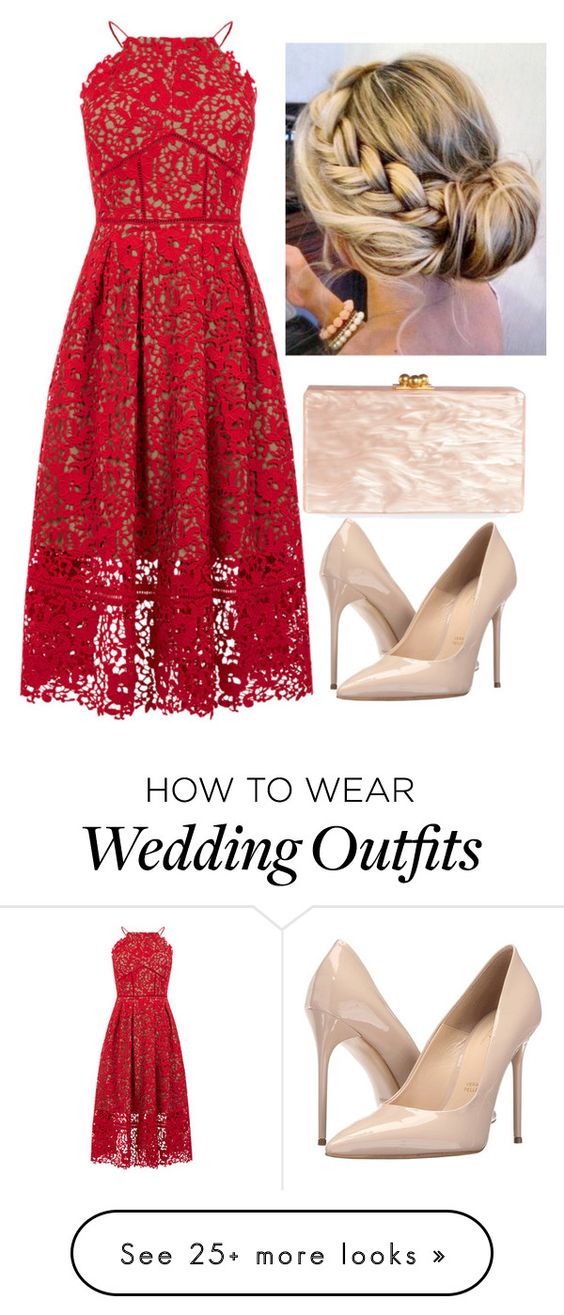 You simply can't go wrong with a lace dress at a wedding – especially when it's this beautiful! Look for a gorgeous midi lace dress with spaghetti straps which falls around the calf length. If you can find one in red then even better! Pair this dress with a pair of classic nude heels and keep your makeup fairly neutral – let the dress do the talking.
We've tried to include a range of different outfits for different types of wedding and indeed to suit different tastes and styles. Do let us know in the comments which of these looks has inspired you. What is your classic go to look for a wedding? We'd love to hear from you.