Trendy Outfit Ideas wtih Dungarees
The 90's dungarees are coming back. There are many advantages about the dungarees. First of all, they are comfortable to wear. Besides, they are easy to get matched for different styles. Then, they are suitable for almost all seasons. In additon, the dungarees look fantastic on women from 14 to 40.
Some celebrities love wearing dungarees, too. In this post, we will show you how the celebrities wear dungarees. Stay here and get yourself inspired. Get yourself inspired!
Dungaree with A White Shirt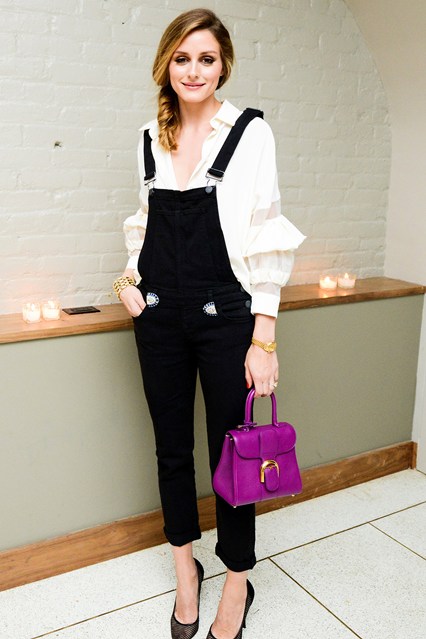 You can learn from Oliva Palemore and wear a free blouse inside and stylish pumps. To avoid being too serious, you can make a sweet side fishtail braid to complete the look.
Dungaree with A Leather Jacket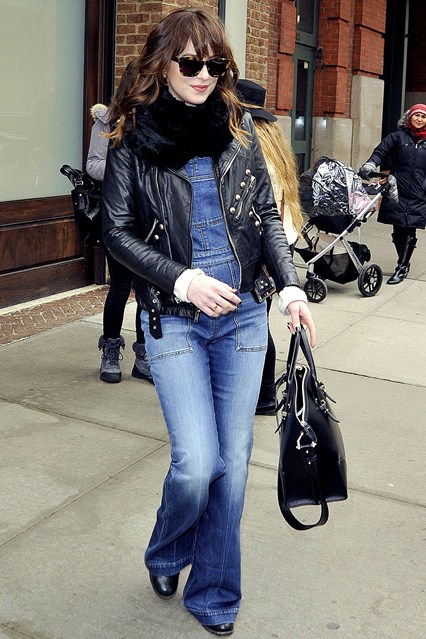 As days getting colder, you can also wear a leather jacket over your dungaree and add a scarf or collar if needed.
Dungarees with A Coat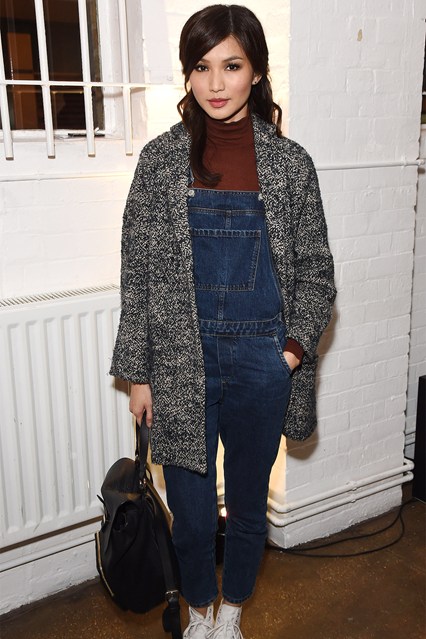 In fall, it is wise to wear your dungarees with a polo neck sweater and layer a knee-length coat over it.
Dungaree with A Trench Coat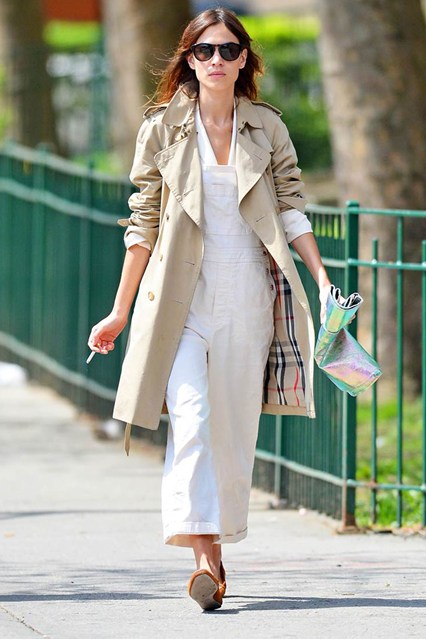 Dungarees with wider legs are super faddish. They will look fabulous on tall women. When the days become cold, just add a stylish trench coat over it, which will turn your outfit even more gorgeous.
Dungarees with A Polo Shirt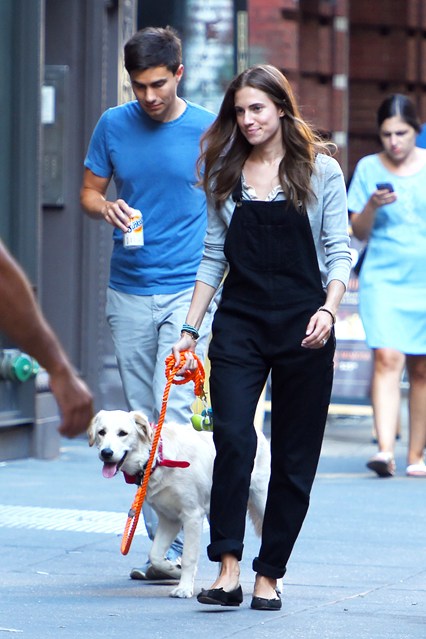 A polo shirt and a pair of flats are effortless to complete a faddish look for the leisure time.
Dungarees with A T-Shirt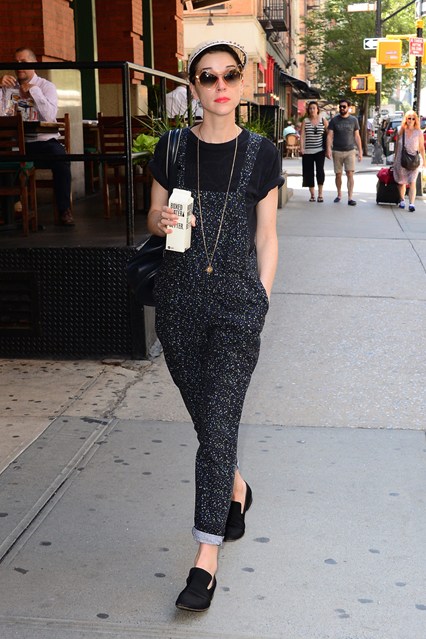 Wearing a T-shirt in the similar color to your dungaree is the most popular way to rock a cool style. Plus, the metallic chain adds an effortless chic vibe to the overall look.
Dungarees with A Crop Top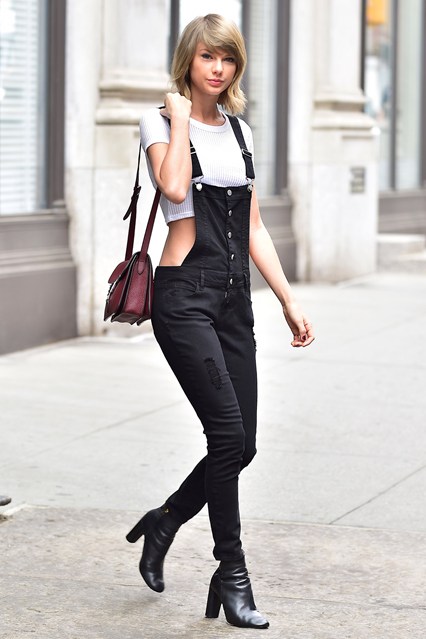 If you've got a slim waist line, just put on your crop top. It's confident of you to wear the dungaree this way.
Dungarees with A Lovely Blouse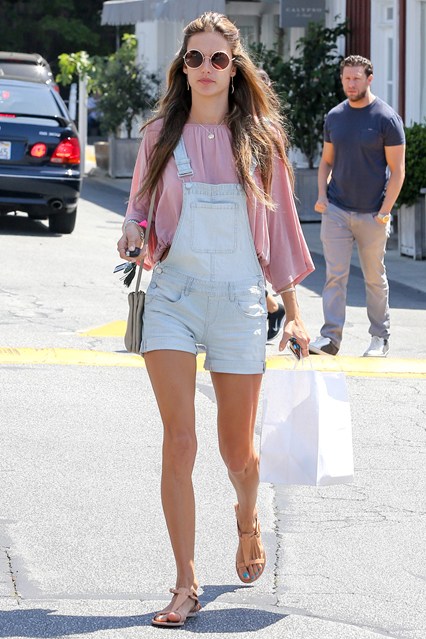 The light dungaree looks fabulous with a lovely blouse and flat sandals. You can copy this idea when you are spending a chic and lazy day with your best friends.
Dungaree in A Darker Wash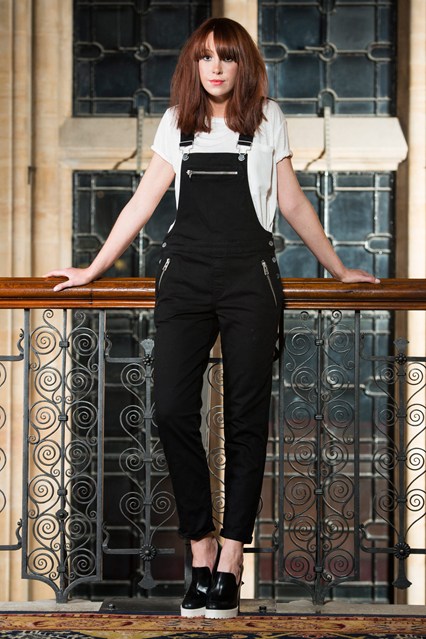 Dungarees in a darker wash keep women slim and stylish. You just need a simple T-shirt to pair it. The platform shoes can turn the final look more stylish while sneakers will make it casual chic.
Dungaree with A Grey Sweatshirt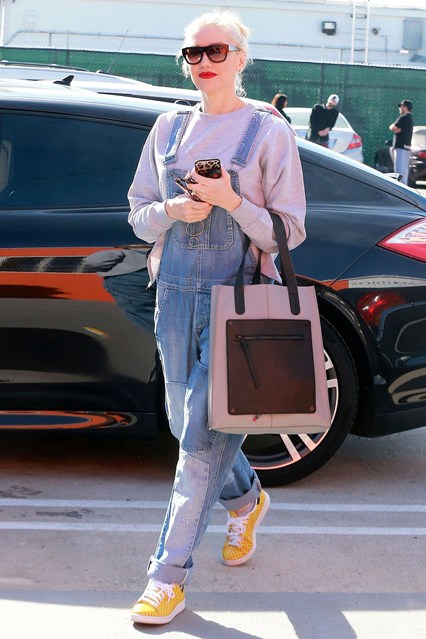 Such a baggy dungaree offers you the freedom for movements. It can be the best choice when you want to go for a casual-chic look.
Fashionable Dungaree Outfit
Ripped dungaree, ginger shirt and leopard printed sports shoes. Is there anything more fashionable than this outfit for a daily look?
Dungaree with Metallic Sandals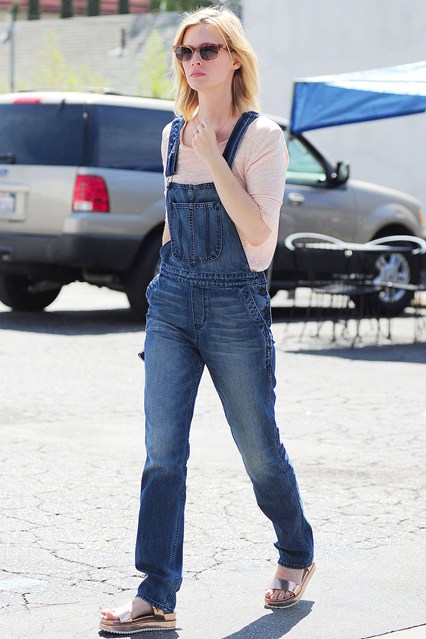 It is the metallic sandals that make this dungaree outfit stand out. Don't forget to add some metallic elements to your outfit whenever you think it's too ordinary.
Dungaree with A Quilted Jacket
Make your all black outfit lively by wearing a dungaree dress and a colorful striped shirt inside. It's cute and chic for all women to try.