Trendy Messy Chignon & Head Braid for Summer
Here's an ancient hairstyle updated and re-packaged as one of the season's most attractive and popular looks!
Cute braided chignon updo for girls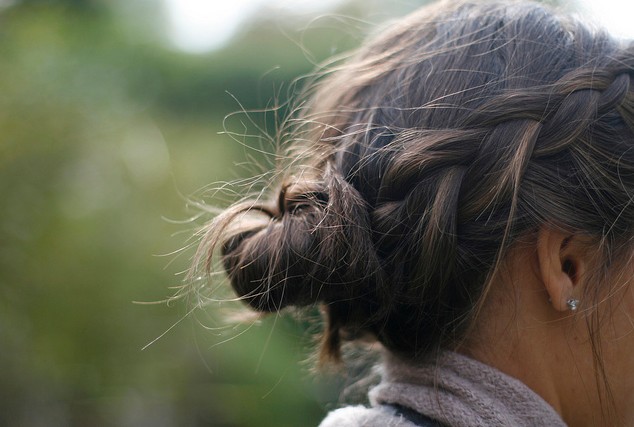 Both braids and chignons are hot right now and this style also shows that greying hair can make fabulous highlights in today's casual styles!
The side hair is loosely braided creating an attractive woven band around to the back. The chignon is messy and fixed above the hairline at the nape.  Lots of messy wisps add to the trendy, contemporary and relaxed look and place this style firmly centre-stage in current hair design fashions!
Perfect for daywear, this easy-to-achieve style always looks amazing with highlights accentuating the super patterns and texture!