20 Cool Summer Outfit Ideas
With summer just around the corner, it's time to take a look at your wardrobe. Tired of the typical tank top and shorts combo? We all are. Luckily, there is a solution. Mixing and matching what you have – or splurging at the mall – could turn your summer style from drab to sensational. Let's get that bounce back in your step!
Here are some awesome and easy summer looks that anyone can try.
1. Playful Floral Shorts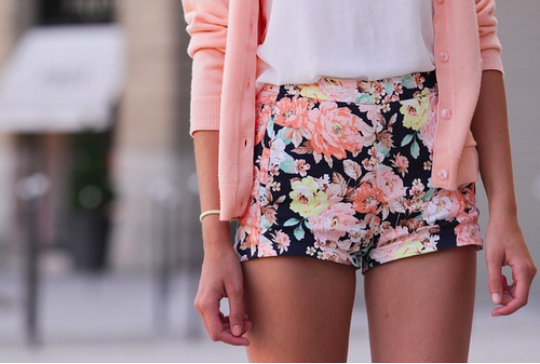 Playful pastel floral shorts can brighten up any outfit. Combine it with a blouse or classy cardigan to pull this chic look.
2. Crop Top and High Waisted Skirt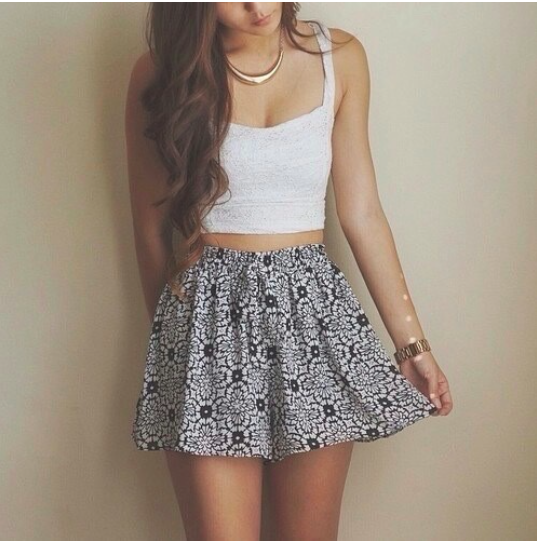 This simple crop top and high-waisted skirt is simple and stylish. Accessorize this combo with a modest necklace or bracelet.
3. The Bohemian Skirt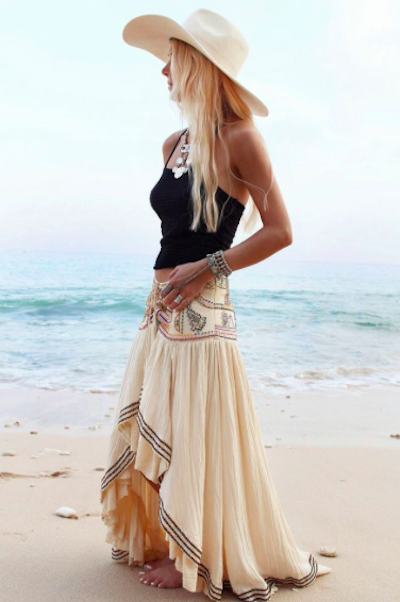 Match up your black tank top with a gorgeous flowing skirt for this Bohemian Chic look. Bonus if you add the sunhat!
4. Jean Overalls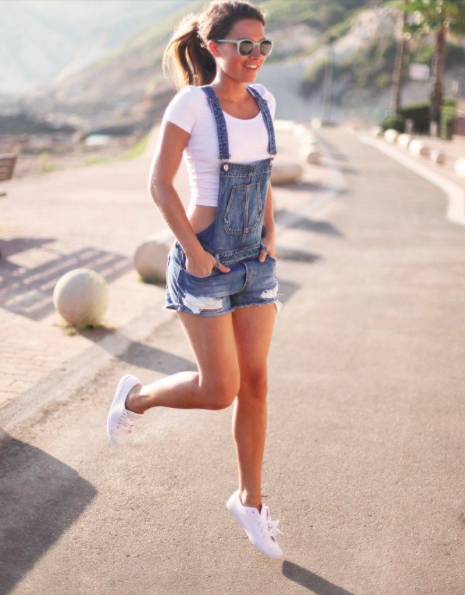 Overalls are in! Match this look up with your plain white tee and some killer shades. You're ready to hit the town.
5. The Cozy Oversized Sweater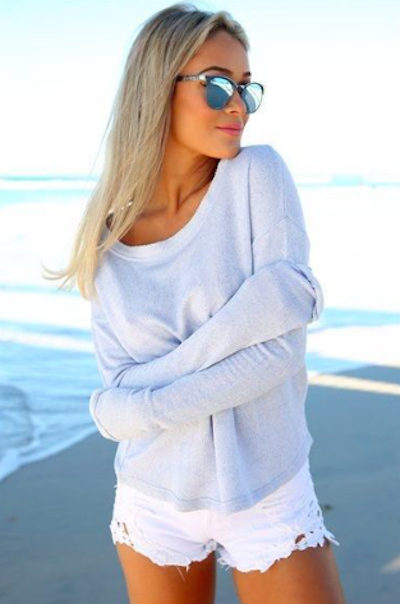 Casual, yet stylish, try out your shorts with a sexy oversized sweater. This look is perfect for sunsets on the beach.
6. Sleek Denim Jacket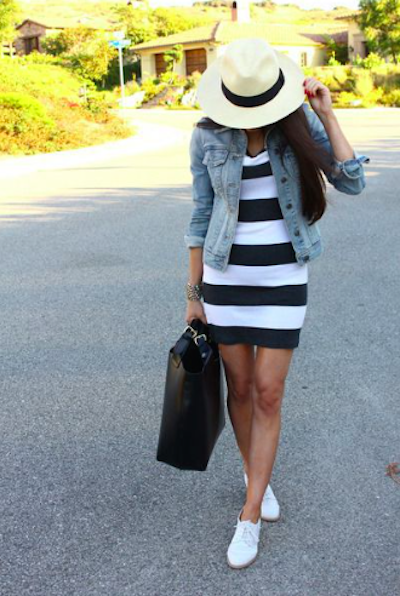 A sleek Denim jacket over any dress, long or short, is a great city casual look. Add some gold or silver bangles for an exotic flair!
7. The Simple Lacy Dress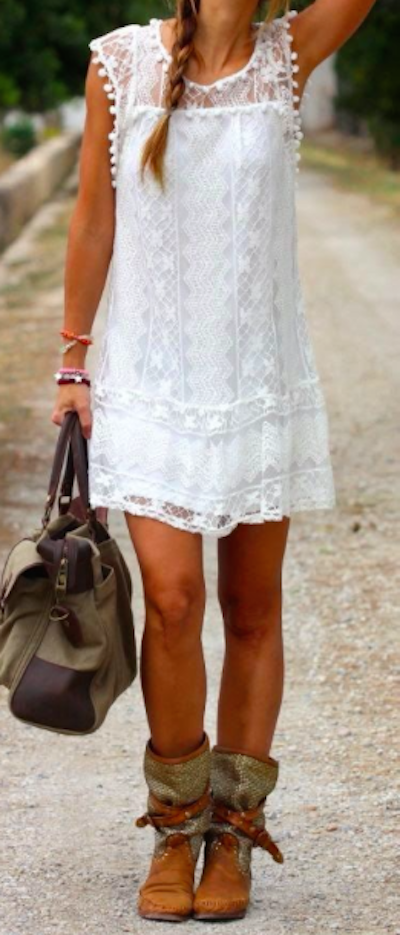 A sleeveless lace cutoff combined with a rocking pair of boots? Yes, please. Accessorize with a large purse or elegant sun hat.
8. The Sexy Fitted Blazer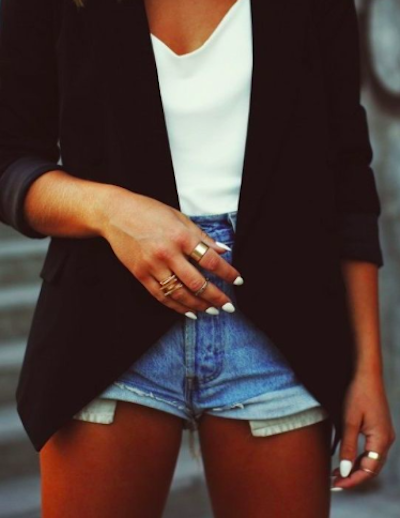 Turn your T-shirt and jeans elegantly chic with a fitted black blazer and some bold white nails. Accessorize with some edgy rings or long silver earrings.
9. The Tied-Top Combo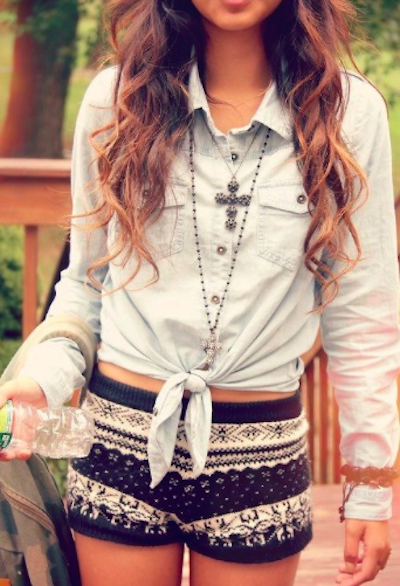 A tied top and some printed short? Pull off this simple summer look by adding some striking jewelry into the mix!
10. The Elegant Sailor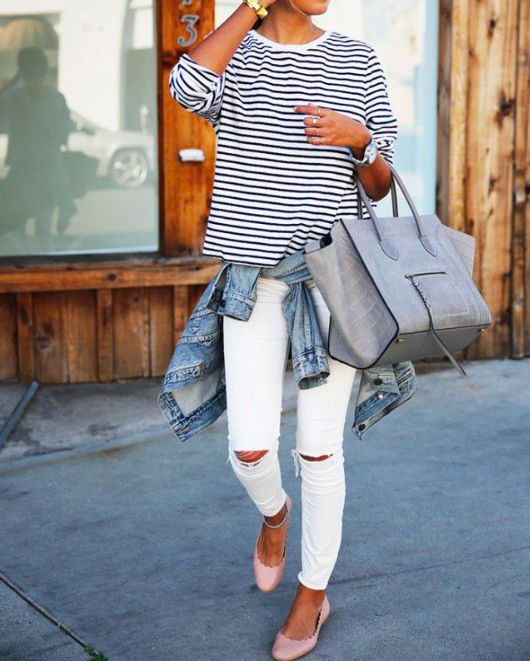 Match a stripped sailor shirt with some crisp white jeans, and your set to sail into summer. Ballet flats or sleek sandals are a must.
11. The Plaid Dream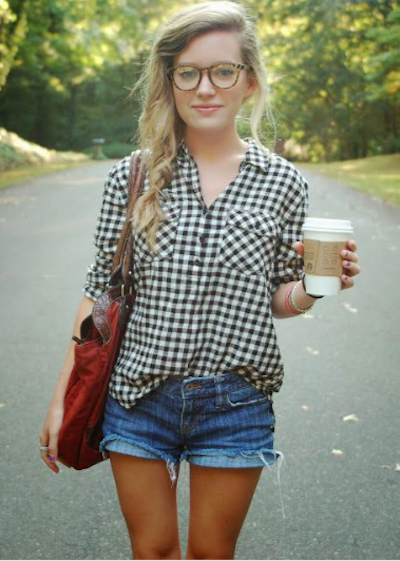 You can never go wrong with plaid. This ultra easy look can be styled up with a rocking pair of shades and some classy bangles.
12. The Elegant Maxi Dress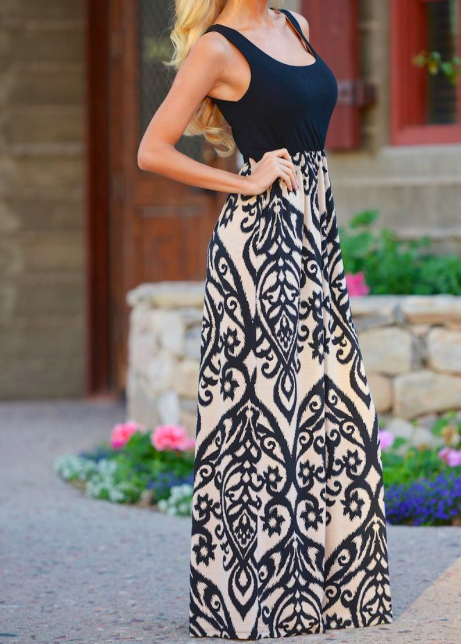 It doesn't get easier than this. An elegant maxi dress and some strappy sandals, you're ready to hit the beaches. Anything goes when it comes to this combo.
13. The Off the Shoulders Blouse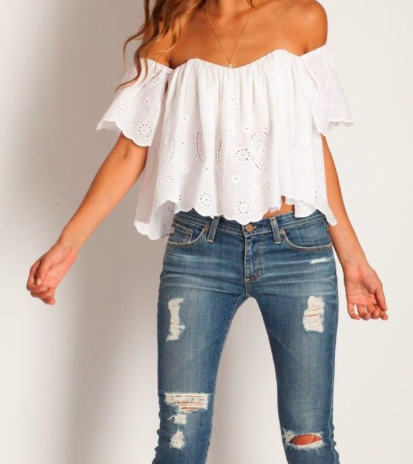 White is the color of summer and in this off the shoulder white blouse, you are nailing the summer vibes. Mix it up with a tight skirt or pants.
14. Pastel Pullovers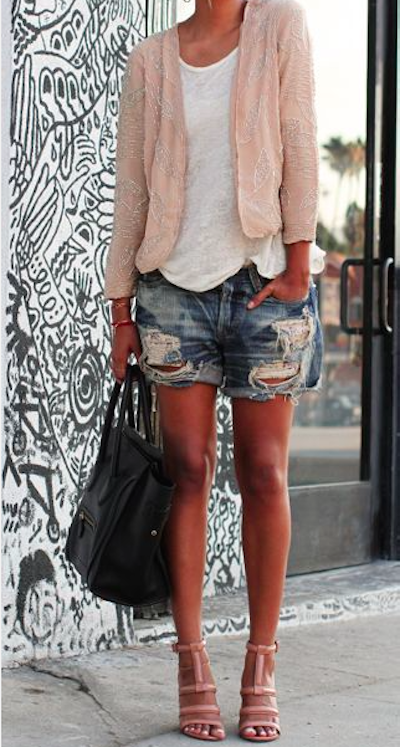 Class up your shabby jean shorts with a pair of gorgeous strappy sandals and a flowing pastel pull over.
15. Funky Light Pants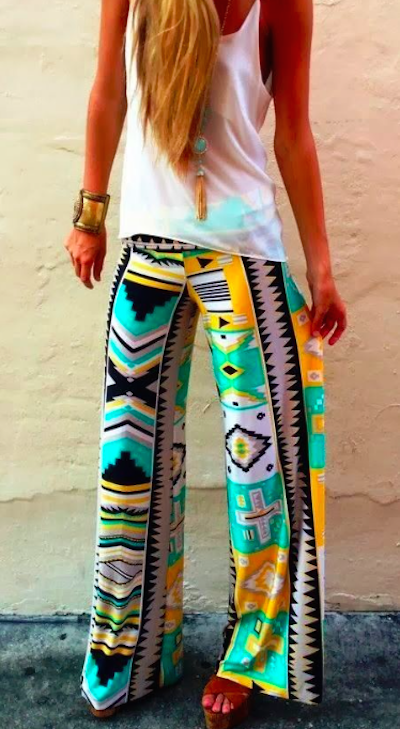 Take out your funkiest pair of pants and play them down with a simple white, beige or black tee. Add some platforms to give your outfit some extra class.
16. The Halter Combo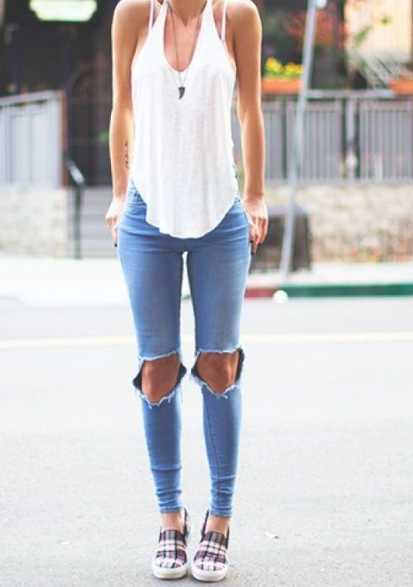 Add some spice to your jeans and halter combo by adding a pair of retro shoes and a interesting necklace!
17. Baggy Capris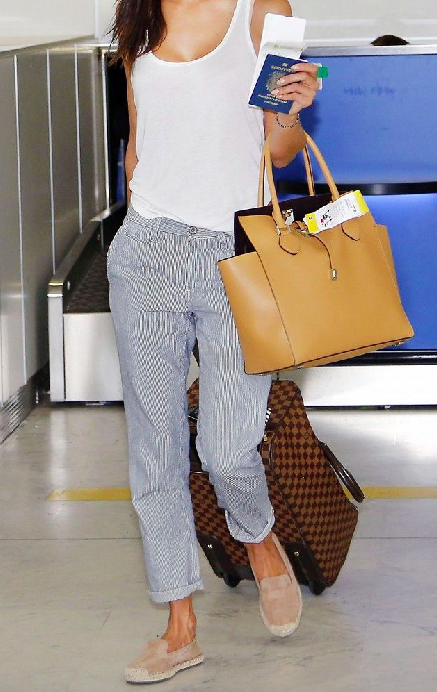 Baggy capris and your standard white tank make a great summer casual look. Accessorize with fab rings and bracelets.
18. The Chic Romper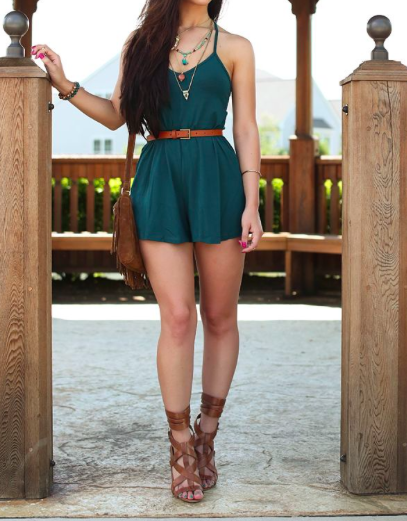 Turn your romper into a chic look by adding a belt and some exotic jewelry.
19. The Casual Cowgirl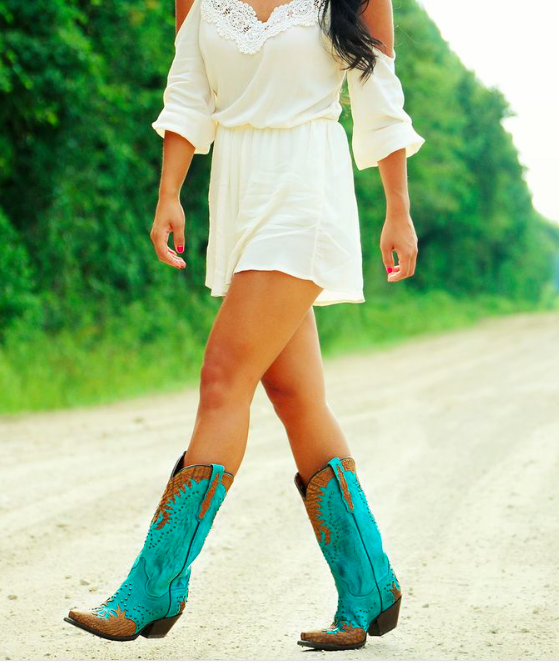 Add some colorful cowgirl boots to any beach dress and suddenly, you're looking casual and edgy.
20. The Cutoff Army Tee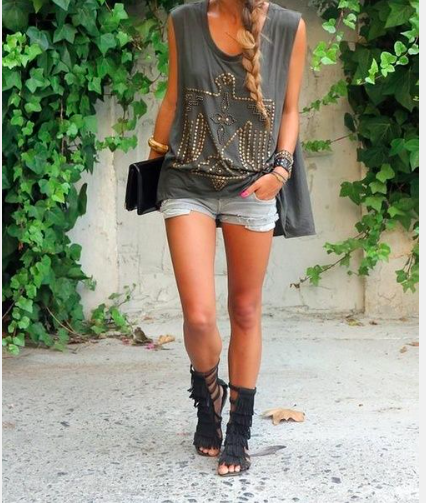 Biker sandals and a cutoff army tee is the fundamental edgy boho look. Get your tan on and get ready to rock out!