How to Pull Off Colored Eyebrows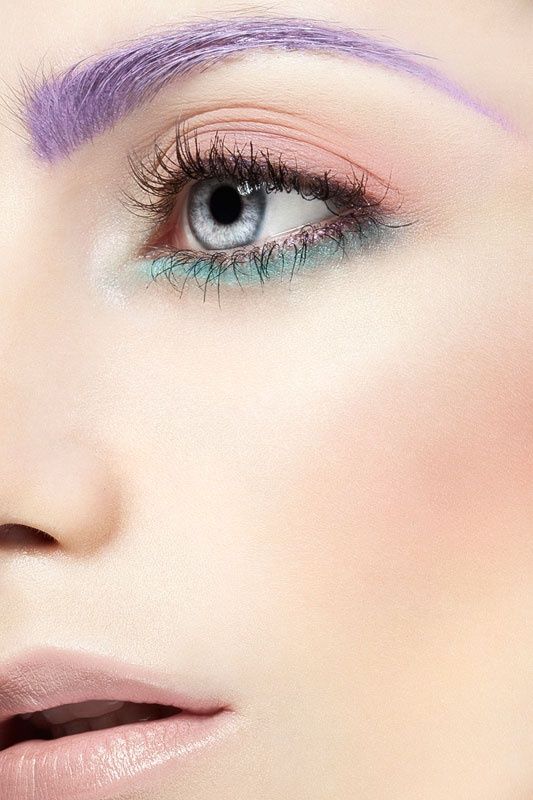 Colored eyebrows are an adventurous, daring beauty trend that has gained recent popularity in the modern makeup world. It can be an extremely intimidating trend that looks much too adventurous when done wrong. However, when applied correctly, colored eyebrows can add a gorgeous, whimsical touch to your makeup look. Keep reading to learn how to pull off colored eyebrows successfully every time.
1. Match Your Eyeshadow
Colored eyebrows look smoother and more natural when the color of your brows complements or matches your eyeshadow shades. Try applying bright colored eyeshadow and choose one of the shades you use on your eyelids to transfer to your brows.
2. Add One Line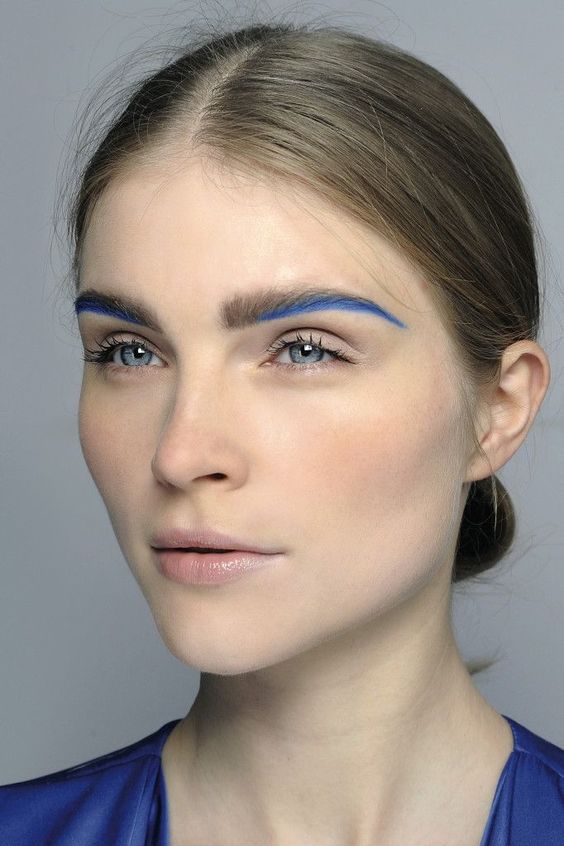 A great way to introduce yourself to the colored eyebrow trend without making too large of a statement is to line the underside of your brows with one line of color. This line creates a pop of color that adds a fun finish to your makeup look without looking too overdone or obvious.
3. Try Glitter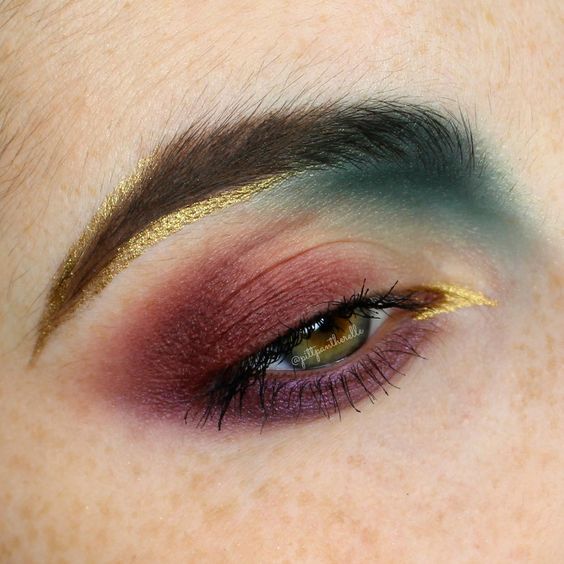 You might never have considered adding glitter to your eyebrows before. However, coloring your eyebrows with a shade that has a sparkly finish can add a mystical finish to your makeup that is out of this world.
Use loose glitter powder to add a touch of glitter to your entire brow. Or, you can add a thin line of glitter around your eyebrow using a liquid glitter eyeliner or a cream shimmery eyeshadow formula.
4. Stay Subtle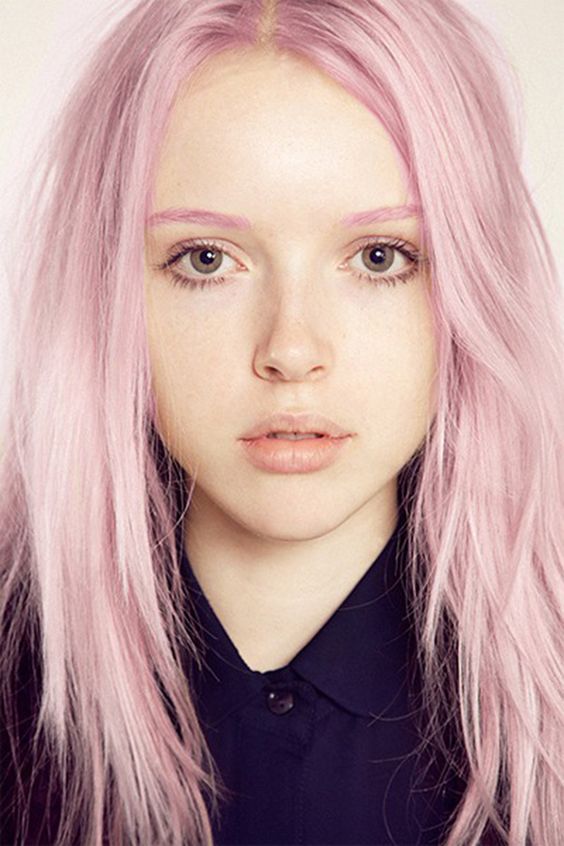 It might seem impossible, but colored eyebrows can actually be fairly subtle. If you have a bright, unnatural hair color, you can create subtle colored eyebrows by coloring your brows to match the shade of your hair.
If you have a more natural hair color, you can make a subtle statement with colored brows by adding a dark color (like navy or plum) from the arch of your eyebrow outward.
5. Use Powder Products

When you create colored eyebrows, it's important to only use powder products. If you try to add colored cream, gel, or liquid formulas to your eyebrows, your brows will likely end up looking slicked and clownish. Powder products create a more natural look that appears smoother with a more natural transition between your eyebrow hairs and the added color.
6. Prime First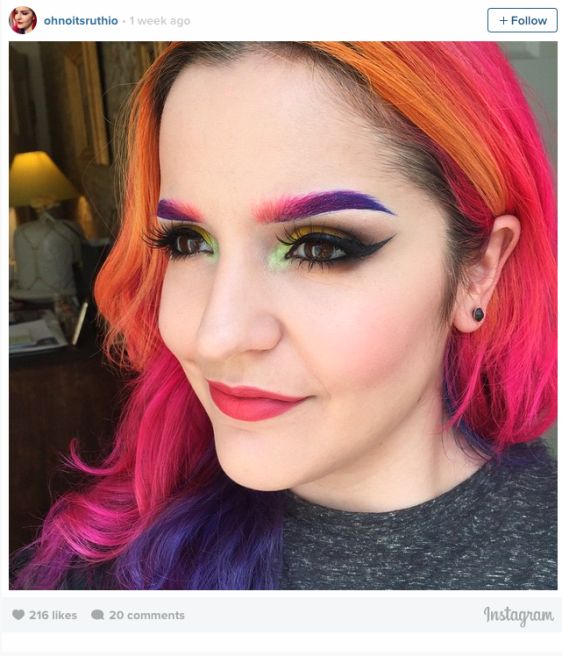 It is very important to thoroughly prime your eyebrows before you add any color to them. One of the best ways to prime your eyebrows for colored product is to coat them with white mascara primer.
White mascara primer helps cover the natural color of your eyebrows so that the color applies more evenly and clearly. The primer also prevents you from having to add excessive product to your eyebrows in order to help the color show up, which can lead to a cakey finish. Plus, priming your eyebrows before adding color helps extend the lifespan of the color so it lasts all day long.
7. Groom and Secure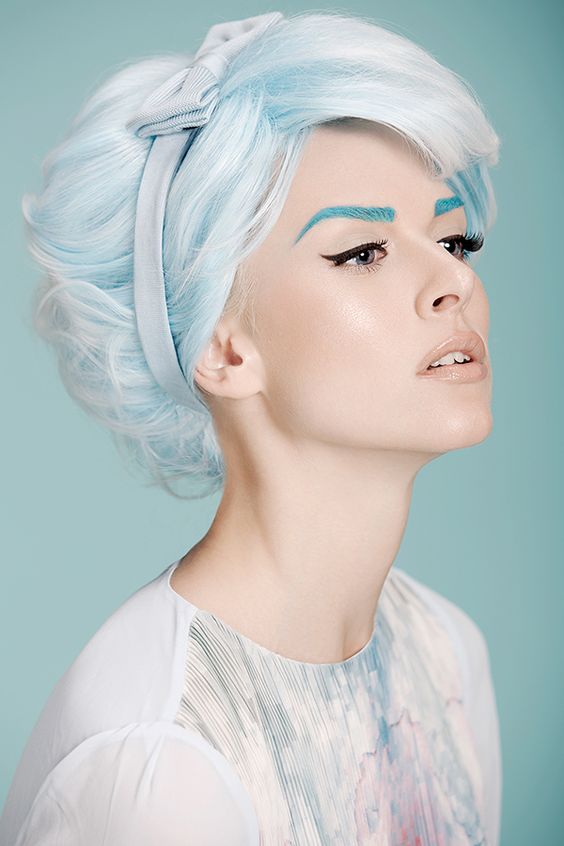 You want your eyebrows to look neat and clean before you add color to them in order to prevent a messy look. Before you apply any colored product to your brows, pluck any hairs that are out of place.
Then, after you finish coloring your eyebrows, secure the hairs with a coat of clear mascara or brow gel. This step helps keep your brows in place all day long so that they maintain their neat finish as long as you need.
Colored eyebrows don't have to be a scary beauty trend you admire but never try yourself. Use the tips in this post to learn how to pull off colored eyebrows successfully for a bright and fashionable finish.