How to Choose Human Hair Wigs
Although medical issues have been a strong reason for women to wear wigs, the fact is that today's high-quality wigs are increasingly being worn just because they look so great! We all seem to wish for hair that's different from our natural type! Curly-haired women spend hours straightening their locks. And perms were invented to give women with straight hair the curls they yearned for!
When your hair is cut in a short style, you envy women with long hair. And when your hair is long, you notice pretty pixie cuts and bobs all around you!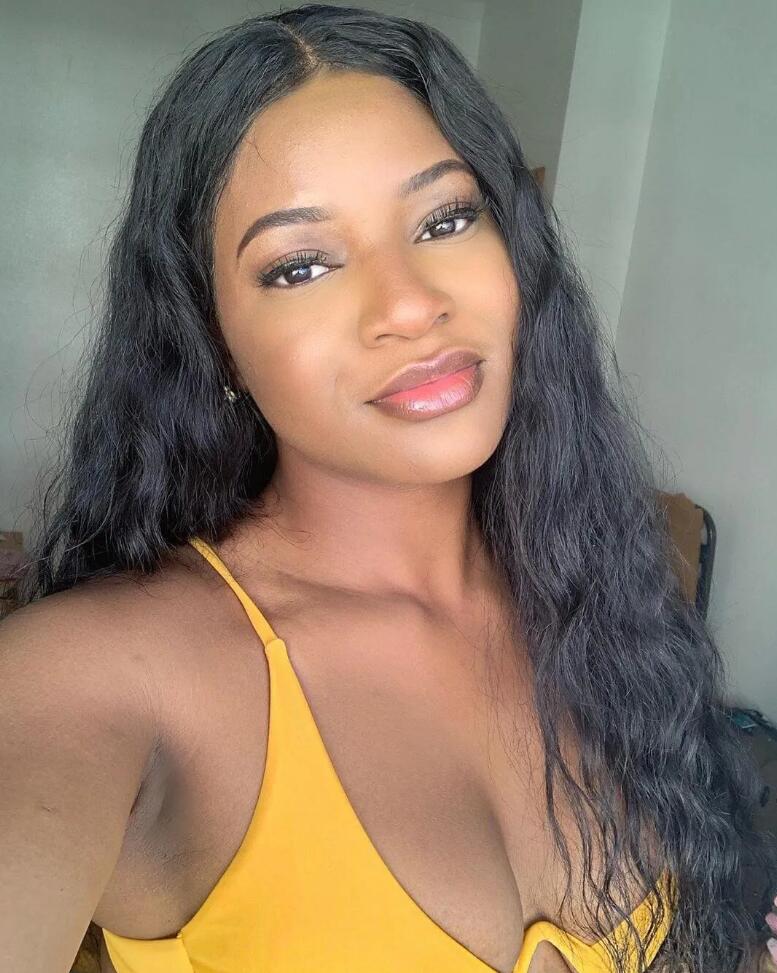 The wig solution
The answer to our desire to look different for a variety of occasions has been solved by today's incredibly natural-looking human hair wigs. With salon prices for ombré and balayage hair color going through the roof, it makes perfect sense to invest in a good quality wig. Your wig never needs trimming or constant color re-touches and that will save you a lot of time and money! So this article is going to help you understand what to look for and how to choose a great real hair wig that will boost your confidence and make you look fantastic!
Finding the right size
This is important before you start looking for the best style. If you try on a wig that's too big for your head, you may think the style is all wrong for you when really it isn't. Most women find that an average sized wig is a good fit. However, there are plenty of wigs available for those of us with smaller or larger heads. And a high quality wig will usually have an adjustable strap to provide an additional ½" leeway. Rest assured that today's wig manufacturers have refined their products so as to give you a totally secure and comfy wearing experience.
How to measure your head
Preparation is so helpful before you go to a wig shop or start ordering online and the more information you can provide, the better fit you'll get from an online ordered wig. So take a tape measure and measure around your head, following your natural hairline. This is called the cap size or circumference. Write this number down somewhere where you won't lose it and you'll be able to consult online wig size tables, or show it to the assistant in a wig salon.
Different cap types
The basic cap is the most durable and economic and has excellent ventilation from open wefts. This can be especially important in warm climates. If you need extra volume on top, the basic cap includes a shaped volume curve around the crown. And to conceal the cap beneath, the hair is lightly back-combed at the roots, which looks natural and works well.
Lace front wig caps
These are focussed on creating a very natural hairline around the forehead and temples. They feature individual hairs tied by hand to a front section of fine, almost transparent lace. The advantages of lace front wigs include looking natural if you want to style your hair up and away from your face. So that includes ponytails and a variety of up-styles. The hair is also lightly back-combed at the roots to cover the cap.
Monofilament wig caps
These are great if you want a natural looking hair part, because they have part of the top covered in individual hairs that have been tied by hand to a fine fabric base. This allows you to change where you put your parting and it always has the look of naturally growing hair for any parting. The section of the wig which is individually hand-tied varies between wig styles. Some are mono-filamented across the whole top, some just at the crown and other along a set parting. And for a few more dollars you can have a double mono with an additional layer of soft fabric for extra comfort.
What's the best type of human hair for you?
There's a big quality difference between types of human hair and you should bear this in mind when deciding which to invest in. Premium human hair and Remy human hair are the best quality and most natural looking human hair wigs. They are made with the hairs' cuticles all running in the same direction, like your natural hair, and this means it won't tangle up. Beware of very cheap natural hair wigs as they may turn out to be messy looking and difficult to style. Good wigs require hardly any maintenance and can be put on and arranged in one or two minutes.
What style will you choose?
You can just go to a wig store and try on different styles, which is a good way to choose. But if you are going to buy online, you need to do a little research to see which styles are most flattering to your face shape. Some women prefer to be conservative and choose a wig that's close to their usual style, so the transition isn't so noticeable. But you can try styles you've always wanted, but perhaps your own hair wasn't thick enough to achieve the look. You might like a special occasion wig, or a 'wild night at a dance club' wig – really the options are enormous!
Find your face shape
It's quite important to know your face shape, as this will help you choose styles that balance your face and bring it back to an oval shape. Centre part hairstyles only look good on women with oval faces, which don't need balancing out. But on the other hand, heart-shaped faces may look best in a style with bangs, which minimize a broad forehead and have volume to add width around a narrow chin. Long faces look good with slanted long bangs, and no height on top, as this makes the face look 'shorter'. And volume at the sides of a long or narrow face will add 'width' to balance to your face. Round faces look good with extra height on top to 'lengthen' the face. And an asymmetric side-part will break up the circular symmetry of a round face in a flattering way. Angular jawlines can be softened with waves that cover the jaw. And of course square, diamond and oblong face shapes need styles to offset the angular lines.
Colors that flatter your skin tone
Basically you can wear any color, as long as it suits your personal skin undertones. This means that if you have green or blue eyes, with pale skin in which your blood vessels appear bluish, you need cool tones. So try on light colors that have a fashionable ash tone to get the feel of what makes your complexion look most attractive. If you have hazel, honey or brown eyes and freckles, the veins on the inside of your wrist may appear green. And that indicates that even though you may have pale to medium skin tone, the undertones are warm. And that means warm shades like chocolate brown, copper, golden-blonde, dark beige-blonde should flatter your complexion.
Choosing a human hair wig is a fun adventure and a sound investment in producing a well-groomed, attractive beauty image that's so easy to maintain!