15 Easy Yet Trendy Hairstyle Tutorials You Will Love
If you hate wearing the same hairstyles every day, then you are in the right destination. In this post, we have collected 15 esay yet trendy hairstyle tutorials for all fashionistas. When you ran out of your hairstyle ideas, just take a look at this gallery and get some new inspirations.
There are hairstyles for weddings, work, date and any other important occasions. All of these 15 step-by-step tutorials are easy to follow. If you can't do some of them well, just do more practice and then you can do better and better. Now, scroll down and check them out!
Romantic Bobby Pinned Updo Tutorial

Your mid-length hair will look far more romantic once you pin them up and create a side updo hairstyle.
Graceful Updo Hairstyle Tutorial
This roll-up updo is highly graceful for women to experiment with. This hairstyle can be a stunning choice for formal occasions.
Tucked Half-up Half-down Hairstyle Tutorial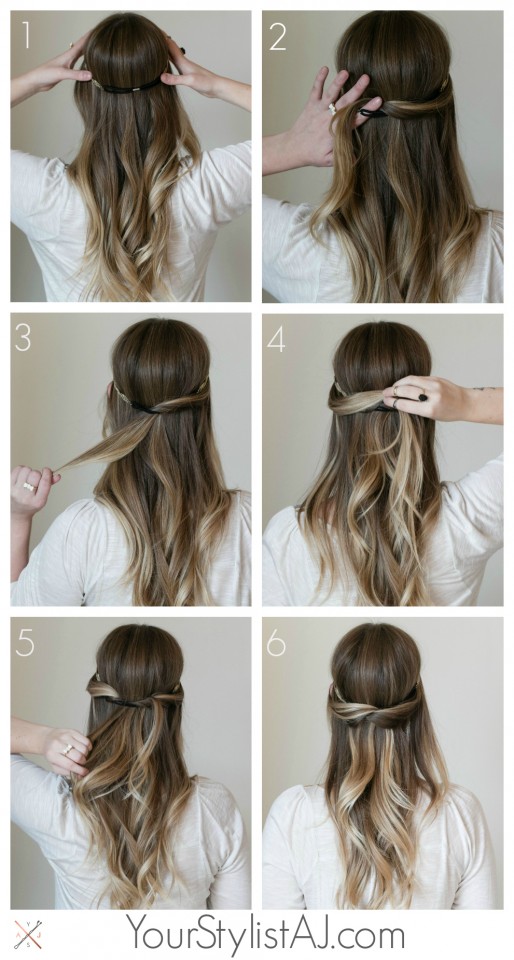 In less than five minutes, you can achieve this stunning half-up half-down hairstyle. It's a stylish hairstyle for lazy girls.
Twisted Crown Hairstyle Tutorial

Here is another quick hairstyle for busy mornings. Besides, it is quite beautiful for proms and dates.
Loose Curls Tutorial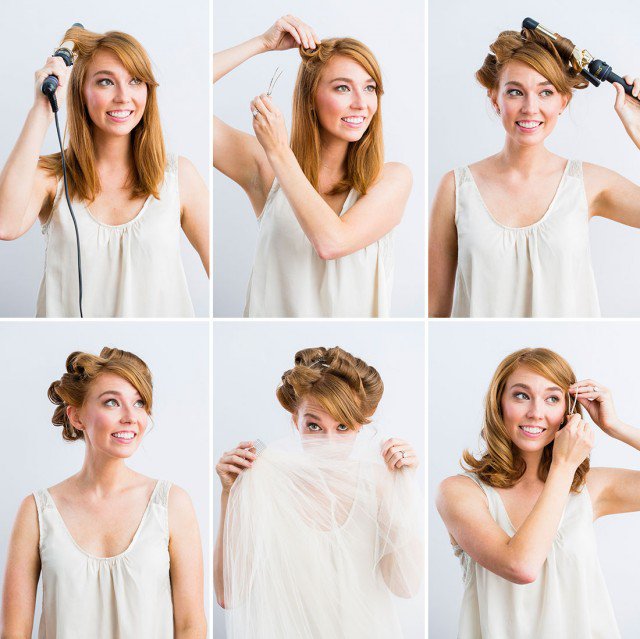 Want to try curly hairstyle but don't want to go to the salon? You can realise your dream by follow this loose curly hairstyle tutorial.
Vintage Wavy Hairstyle Tutorial

The curling iron can create different curls. And this is the way to create vintage waves. If you have got long hair, just have a try with it.
Braided Low Bun Hairstyle Tutorial

This braided sock bun hairstyle is effortless chic for all women and all occasions.
Beautiful Lower Updo Hairstyle Tutorial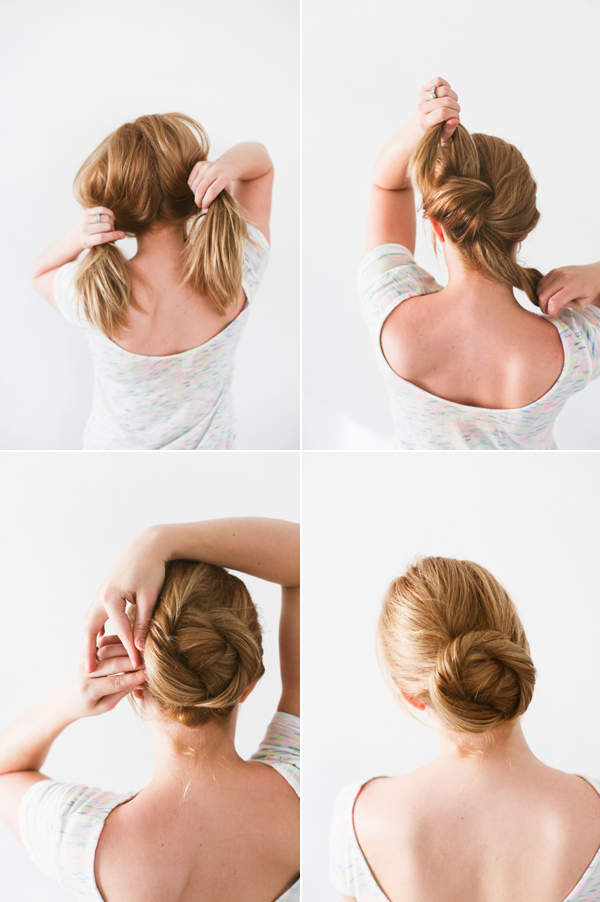 Mature women will look extremely elegant with such a beautiful lower updo hairstyle.
Fishtail Braided Side Bun Tutorial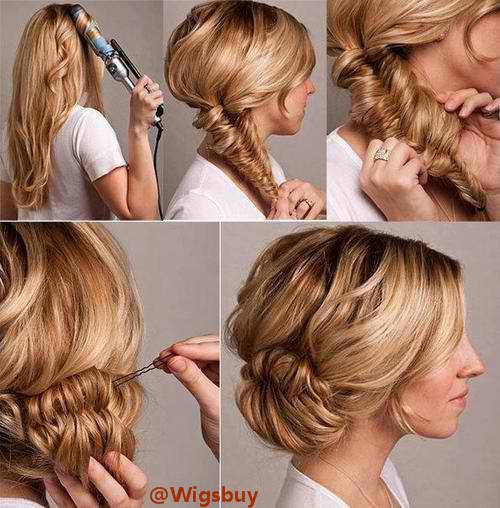 If you want add some extra volume to your hair, just try this fishtail briaded side bun. Plus, curling your hair before your make the braid will make your final hair look more stylish.
Exquisite Braided Updo Hairstyle Tutorial

This braided updo looks quite exquisite but in fact, they are quite easy to achieve. It is a pretty hairstyle for a sweet and elegant look.
Loose Braided Updo Hairstyle Tutorial

A braid, a loose bun and a stylish hair accessory work together to complete this chic bridal hairstyle.
Romantic Bridal Updo Hairstyle Tutorial

This simple yet stylish updo is quite a romantic hairstyle for brides-to-be.
Pretty Tucked Updo Hairstyle Tutorial

Take out your pretty headband and follow this tutorial. I'm sure you will love yourself with this pretty hairstyel.
Twisted Updo Hairstyle Tutorial

If your hair is thick, you might as well have a try with these stunning twisted updo hairstyle. This pretty hairstyle will be a nice choice for work.
Quick Updo Hairstyle Tutorial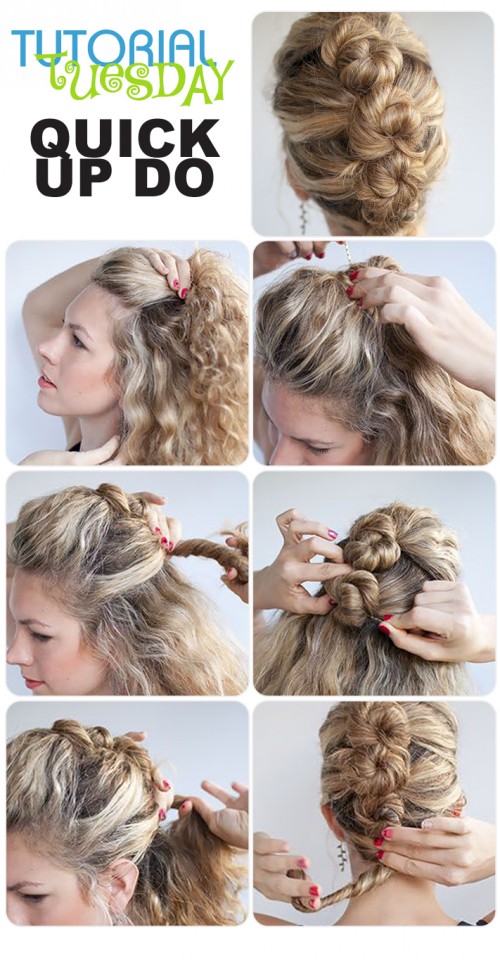 This is another way to rock the twisted bun hairstyle. Although it seems complicate, you will find it quite easy to achieve as you practise more.