Fashionable Wings Tattoo Designs for Women
Whenever we talk about the angel, we think of wings. It is the wings that turn a humanlike character into a holy angel. At least, it's the case from the appearence. Maybe, that's the reason why most people regrad wings as something divine. As long as we have wings, we seem to be blessed by God.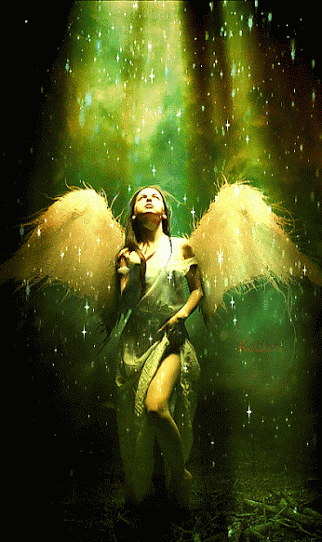 Although human beings will never have wings, they still can own their wings by getting the wings tattoos. Wings tattoos are more and more popular among women. One reason is that the wings are of quite beautiful shapes. The other reason may be that they all wish to be as lucky and perfect as an angel.
If you do wish to own your wings, just stay here. We have collected some stylish wings tattoos for you. Big wings, tiny wings, outspread wings and folded wings… You can find any type of wings tattoo design you love here.
Back Tattoo Design with Wings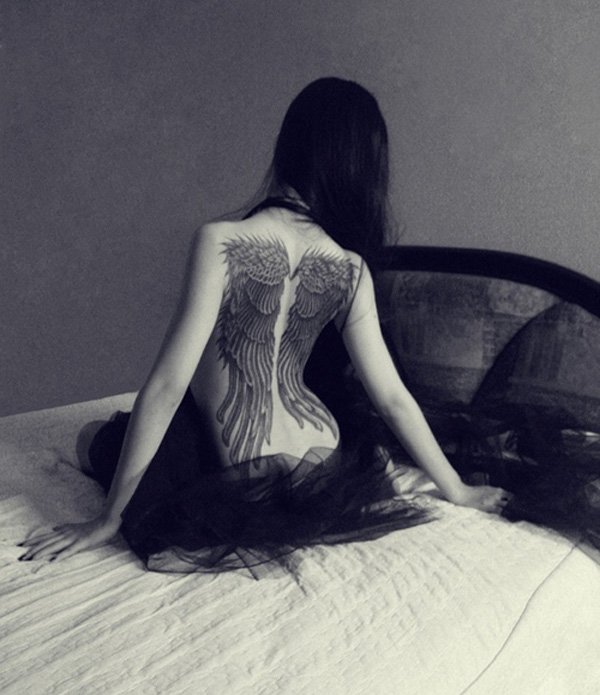 Many wings tattoos are in large sizes so that they can cram the back and look more realistic. This design will make others WOW.
Angel Wings Tattoo Design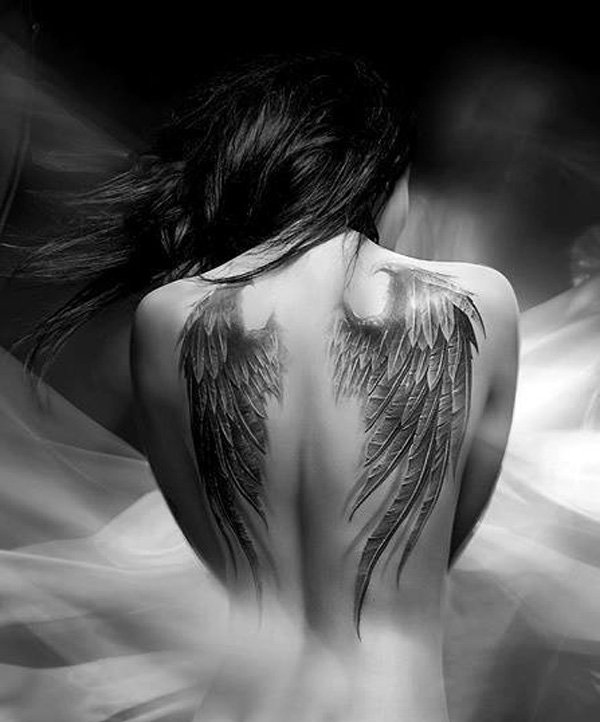 This wings tattoo looks very beautiful with the vivid feathers on the back.
Amazing Wings Tattoo Art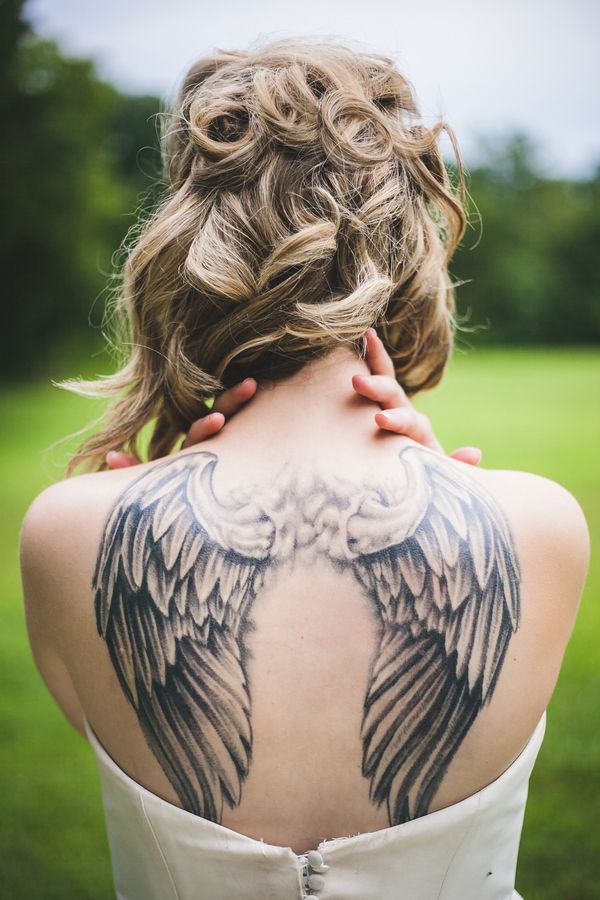 Some women just want to ink wings tattoos on their shoulder blades which is a popular place for women to get a tattoo. Your folded wings will be seen as you wear a halter dress.
Chic Wing Tattoo with A Heart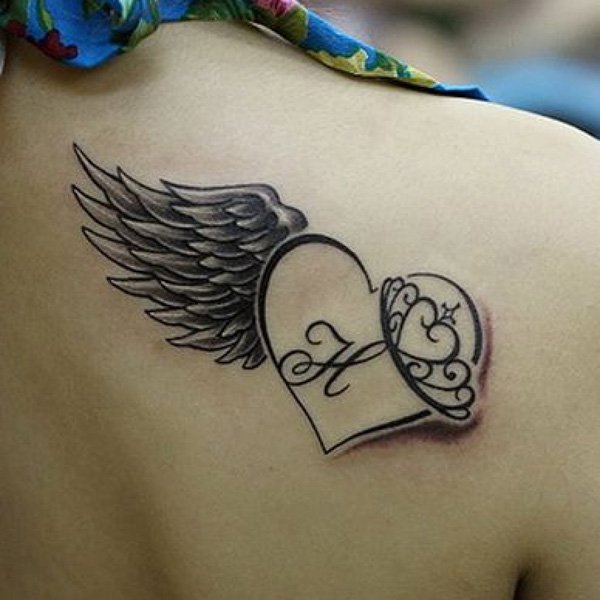 Just get your wings tattoo inked on one side of your shoulder blades and add a heart and a crown. You will be considered a happy woman in love, especially when you ink the initial of your lover's name in the heart.
Beautiful Back Wings Tattoo Design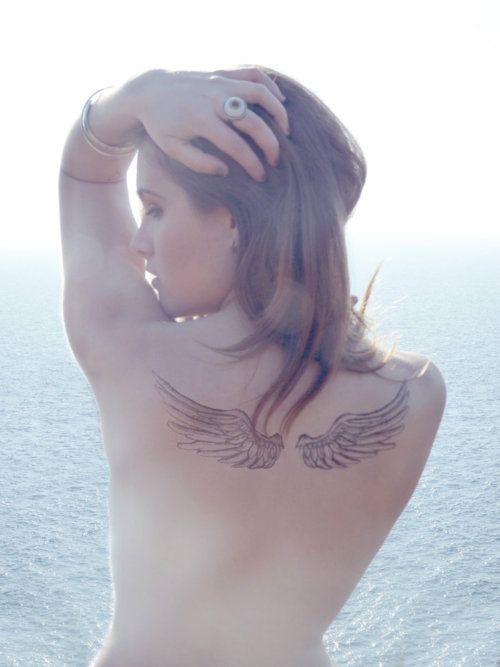 The outspread wings represent freedom and independence, which makes it quite popular with women. This simple wings tattoo design is quite beautiful for women to try.
Stylish Wings Tattoo for Women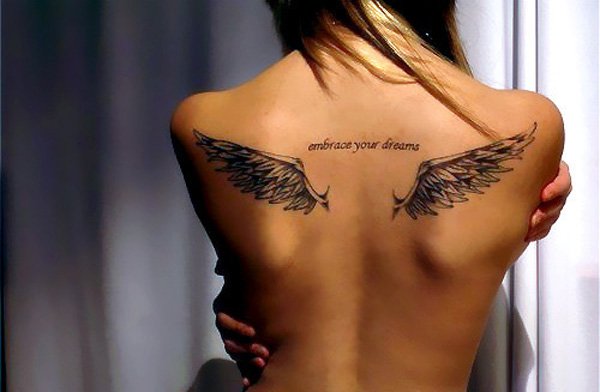 Plus, you can ink your quote together with the wings. It will be a very stylish design.
---
Despite the truth that big wings tattoos look cool and impressive, some people still prefer smaller wings. These little tattoos contain great power and they look gorgeous all the same.
Romantic Wings Tattoo for Women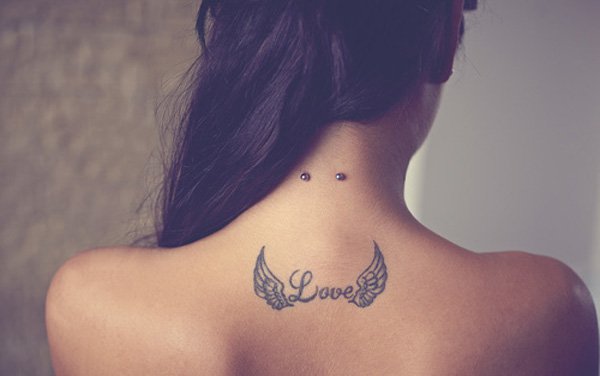 A pair of small size wings looks lovely and trendy while the word, Love, makes it more romantic. If you are in a good relationship, you may want to try it.
Faddish Wings Tattoo Art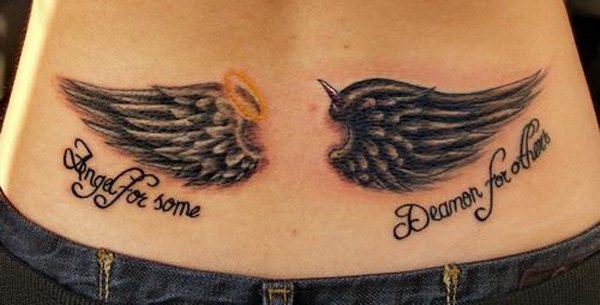 This design is quite interesting. One wing is angel, the other is deamon. It's just talking about each of us, isn't it?
Cute Finger Tattoo with Wings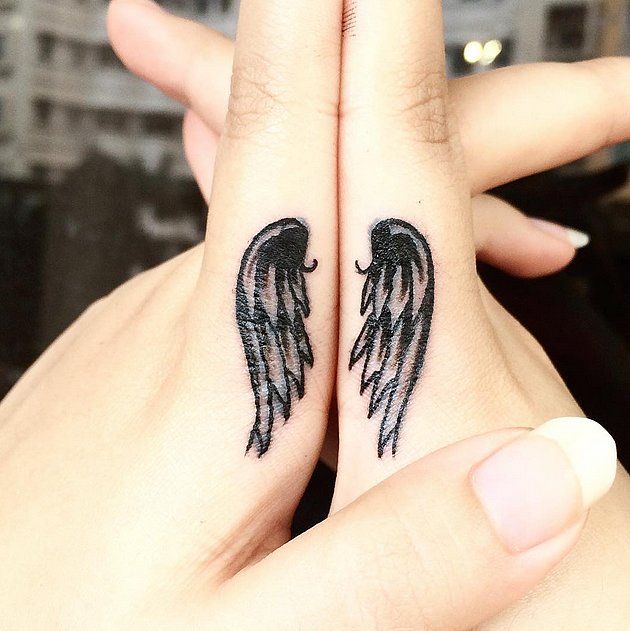 This tiny wings tattoo looks so cute. It will make any of your movement more styish.
Tiny Wing Tattoo Design
The heel is a covert position to get a tattoo. If you don't want your boss or someone to know you've got a tattoo, just ink it here. Plus, the wing looks so special when inked on the heel.
Wing Tattoo on The Wrist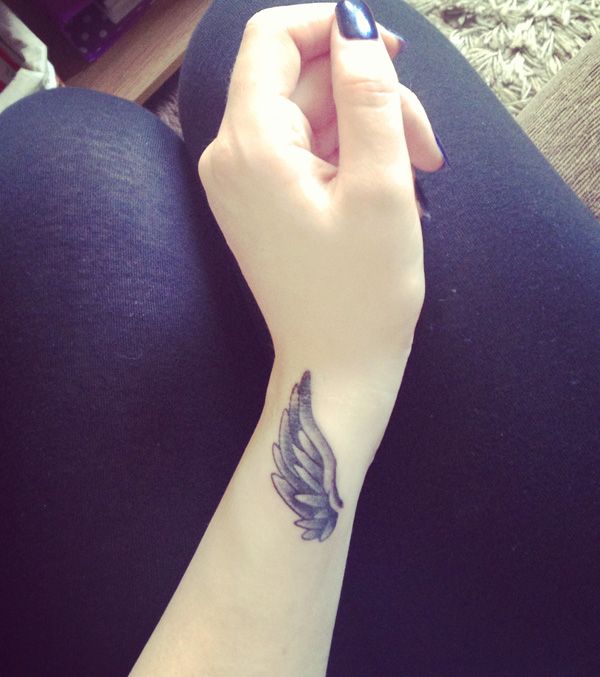 Many women like wrist tattoos. If you decide to get a wirst tattoo, why not just try this wing tattoo?
Lovely Wrist Tattoo with Wings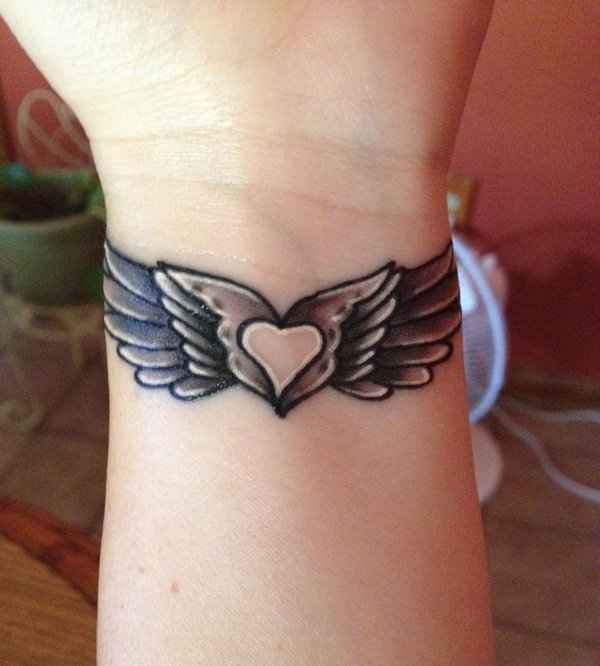 Here is another wirst tattoo design with pretty wings.
Chic Wing Tattoo on the Ankle
The ankle is a chic and sexy position to get a tattoo. If you choose a wing tattoo for your ankle, you must be a woman who is kind and nice in her inner world, no matter how indifferent you may appear.