A Collection of Ogreish Halloween Recipes to Play Tricks
Generally speaking, when we talk about food, we think they should be tasty and inviting. However, your conception about food may be updated as you see what we've prepared for you in this post. Since the Halloween is coming, you may need some great ideas to play a trick on your friends or your family members.
Most people do Halloween makeups, put on Halloween costumes, but just a few people know the food can be a big surprise on that day. Today,we have made a special collection creep recipes which must give others a big surprise. Are you ready to check out these recipes? Be brave and scroll down.
Halloween Recipe: Mummy Meatloaf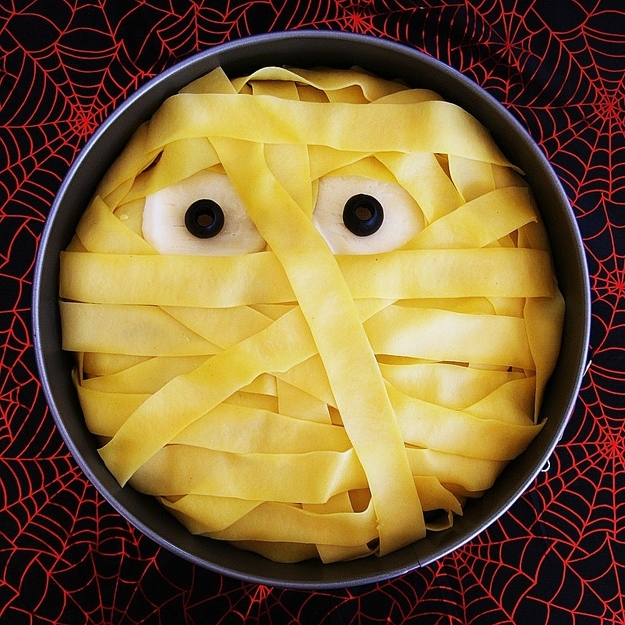 To tell the truth, I find this mummy meatloaf so cute.
Halloween Recipe: A Rat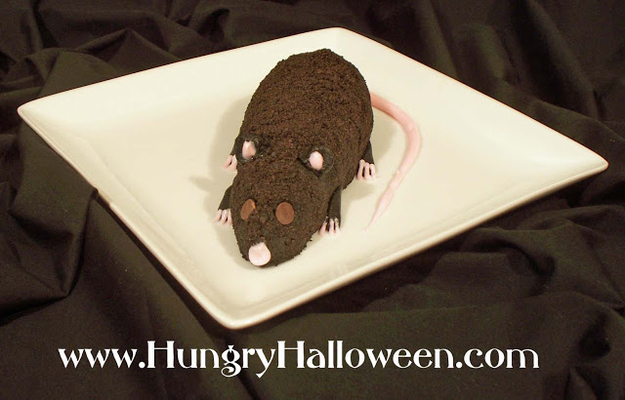 What? A rat? Do you think I am a cat? Or do you intend to frighten me? Humph!
Halloween Recipe: Cat's Poop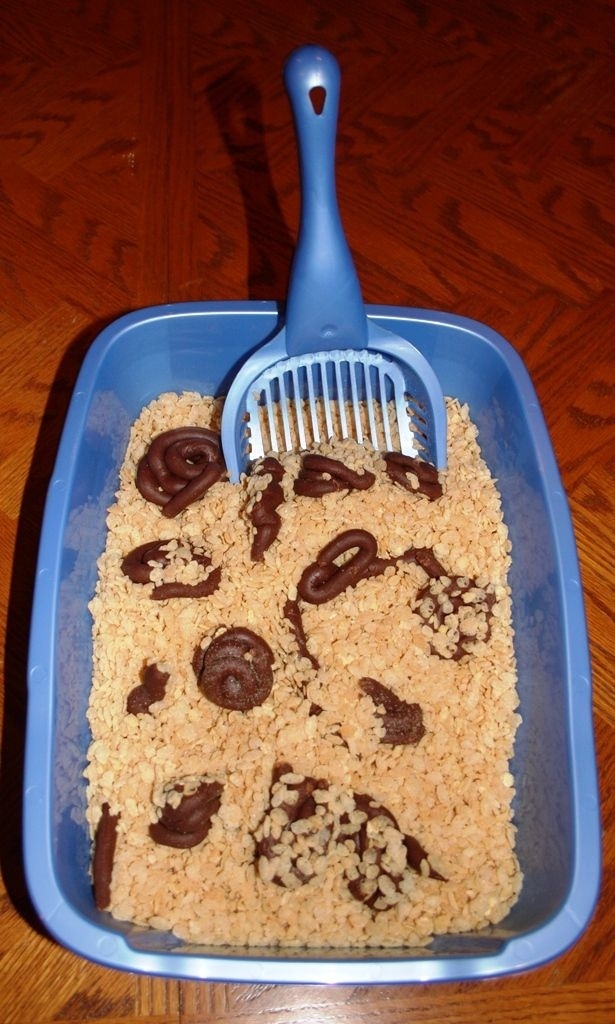 The cat's poop is interesting and fun to share with your best friends. Do you think they will be yummy?
Halloween Recipe: Charred Broken Hand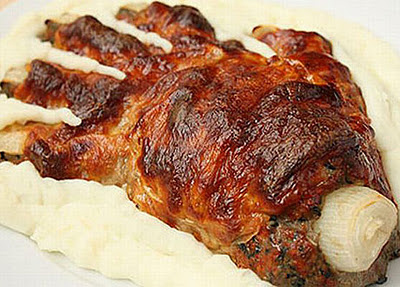 What will be your reaction the moment you recive such a gift? Maybe throw it away unconsciously.
Halloween Recipe: Cut-off Fingers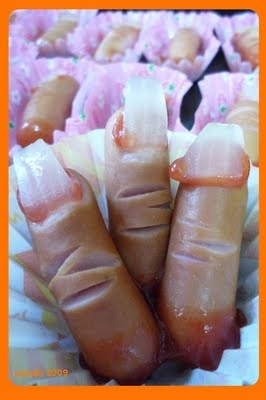 People must be frightened when suddenly see the finger food. They are so real and can be fantastic Halloween food.
Halloween Recipe: Horrible Eyeballs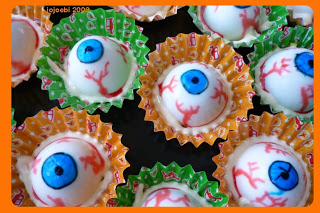 Dare you eat these horrible eyeballs? You may take them to scare someone you hate.
Halloween Recipe:The Worms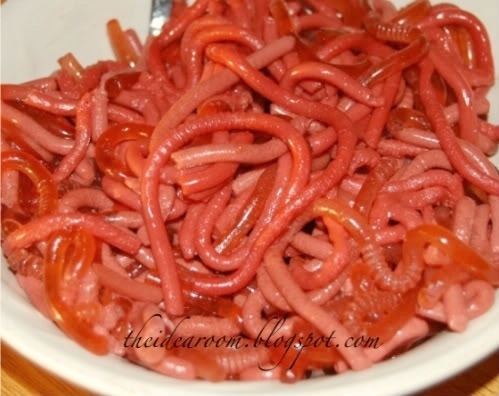 The worm jelley is really gross. I once saw such kind of food and I can't take even one bite.
Halloween Recipe: Blood Stains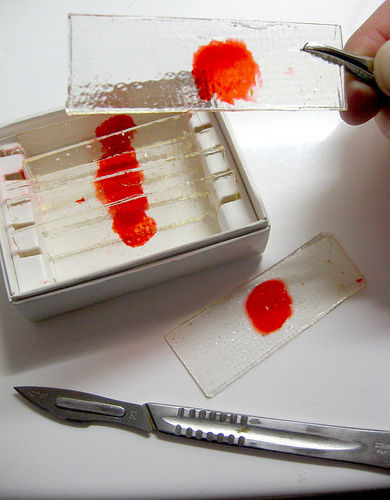 Lie to your boy friend that you cut your fingers and see if he cares about you.These blood stains are in fact quite sweet to taste.
Halloween Recipe: Face Covered with Slasher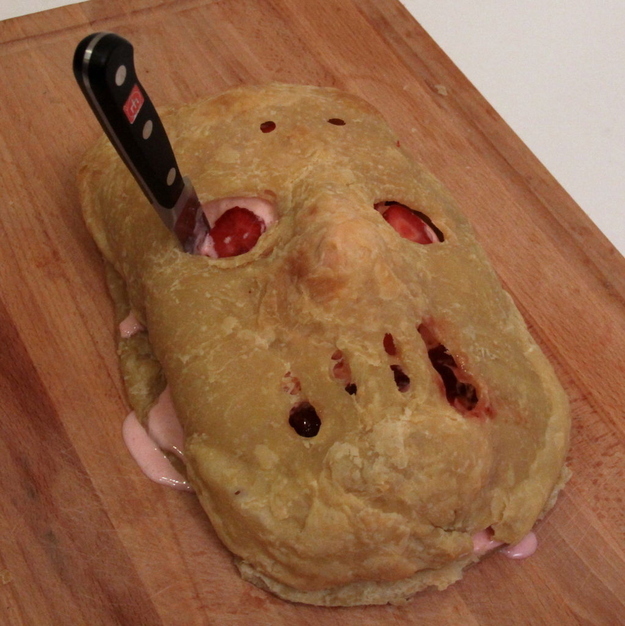 Don't judge a person by his appearance. Although it's an ugly face covered with meche, it's a piece of yummy cake actually.
Halloween Recipe: The Intestines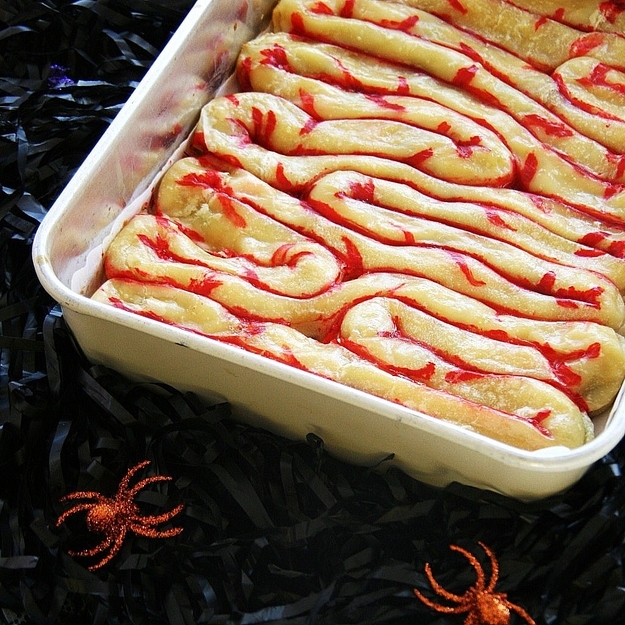 If I tell you they are tasty, will you eat them up? Check out the recipe and see what they are made of.
Halloween Recipe: Human Torso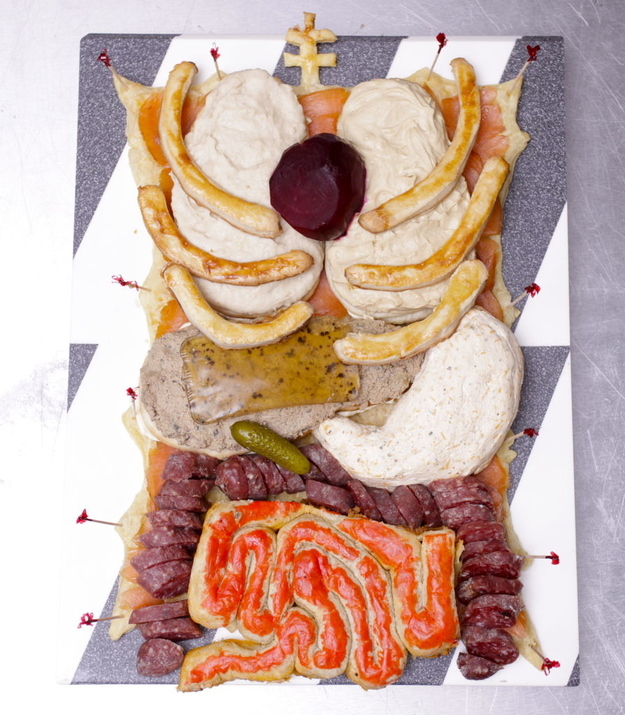 Trust your eyes! Here is the human torso. Perhaps, they may not be a joy-killer if all the food is not placed at the present position.
Halloween Recipe:Bloody Brain Cupcake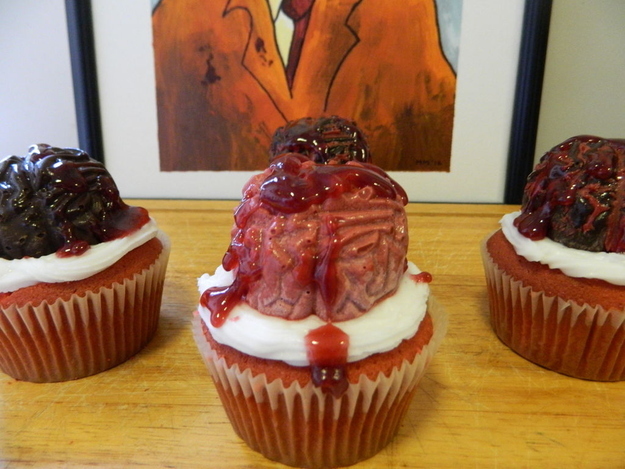 It really needs some courage to taste this special cupcake.
Halloween Recipe: Broken Monkey Brain
Do you like this creepy cake? It's so vivid and maybe it's just great as a trick.