A Collection of 20 Beautiful Hairstyles for All Occasions
All women spend time doing their hairstyles every day, but sometimes they may ran out of ideas about what the next hairstyle should be for tomorrow or some special events. If you want to look styish every day with different yet appropriate hairstyle for certain occasions, you may would like to stay here and check out what we have prepared for you today.
In this post, you are going to see 20 fashionable and beautiful hairstyles for different occasions. From holidays to work days, from the gym to the ball, from casual moments to the wedding days… Wherever and whenever you need a ideal hair look, just pick one from the gallery below. There are always what you want! Scroll down and enjoy!
Cute Twisted Ponytail Hairtyle
Ponytails and braids are what younger women should try! They always look adorable and chic! For example, this twisted and braided ponytail is so cute for dates and sprots! Do you like it?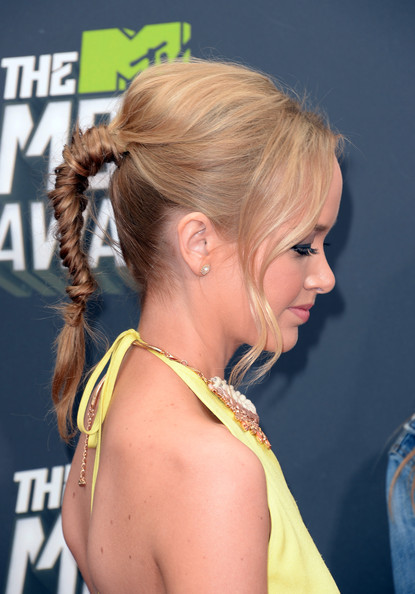 2015 Fashionable Braided Ponytail via dailymakeover.com
A loosly braided ponytail is effortless stylish for women at any age! The fringe-free hair look is an ideal option for a confident and sophisticated look.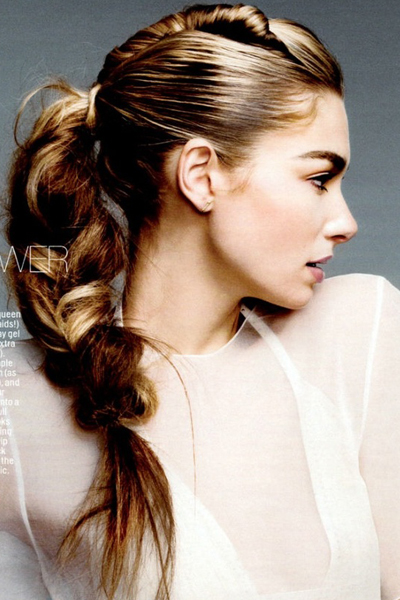 Loose Braided Ponytail Hairstyle via www.missysue.com
The blonde long curls look more adorable when it is styled into a wrapped ponytail. To make it more stunning, you may add a loose braid to one side. It's a pretty look for all occasions.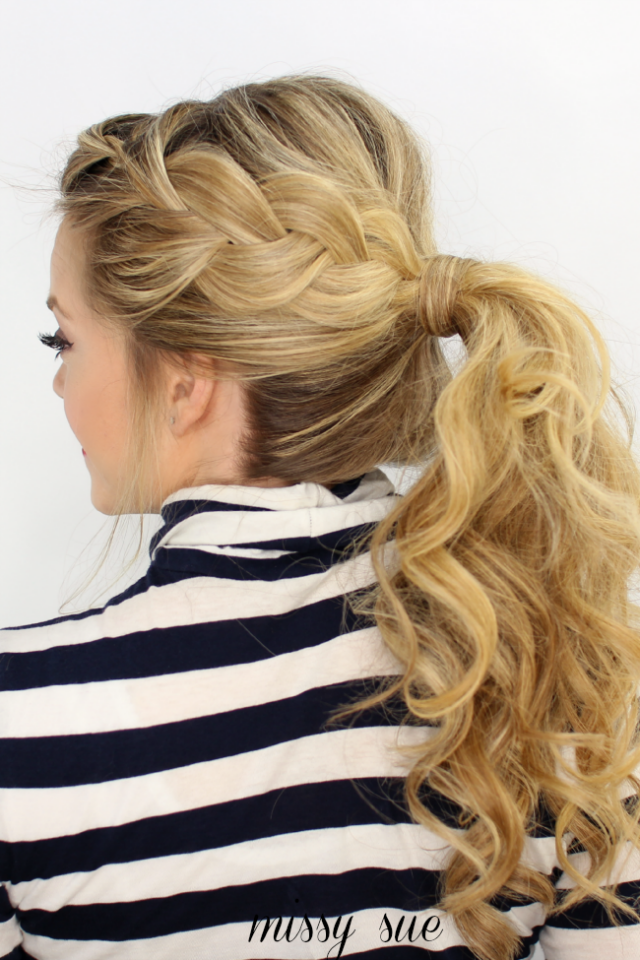 This braided side bun looks sweeter and more romantic than the conventional bun hairstyles. Also, any women will look more feminine with this pretty hairdo. It's a versatile hairstyle for every occasion as well.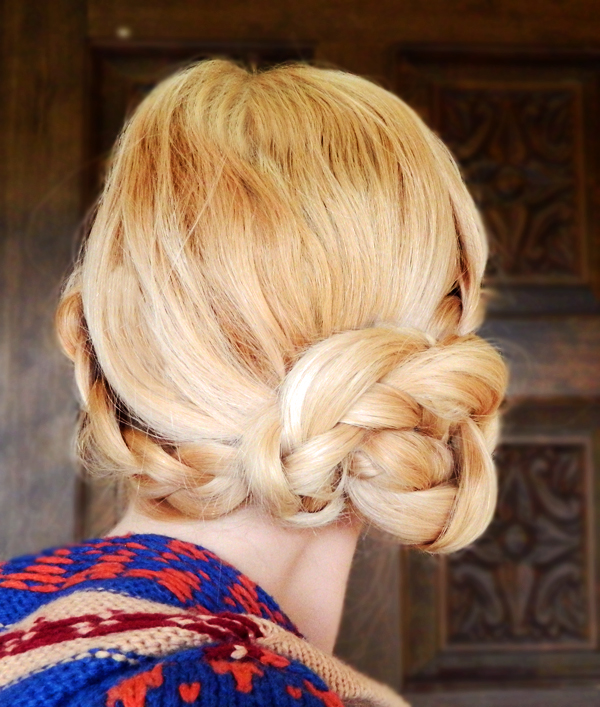 Pretty Twisted Side Updo via www.weddingchicks.com
Every woman should try the side-swept hairstyle which will add some more femininty and softness to her final look. The woman in this picture looks so stunning with this linen side bun. A pretty head piece can make a simple hairstyle much more stylish.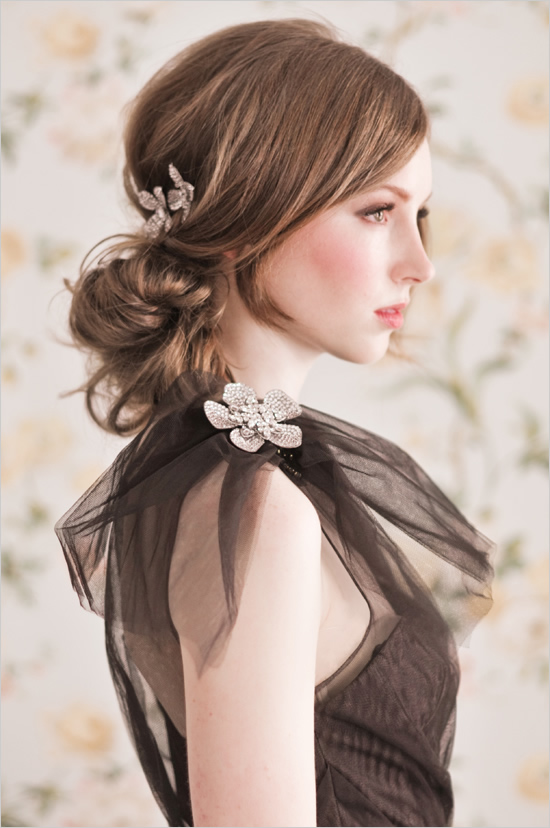 2015 Stylish Braided Updo Hairstyle via blog.hairandmakeupbysteph.com
If you have thick hair, the best way to keep cool and fashionable in summer is to braid your long tresses up. This braided crown hair looks fairy with the chic ash blonde hair color. No matter for a holiday look or for a prom look, this must be a nice choice.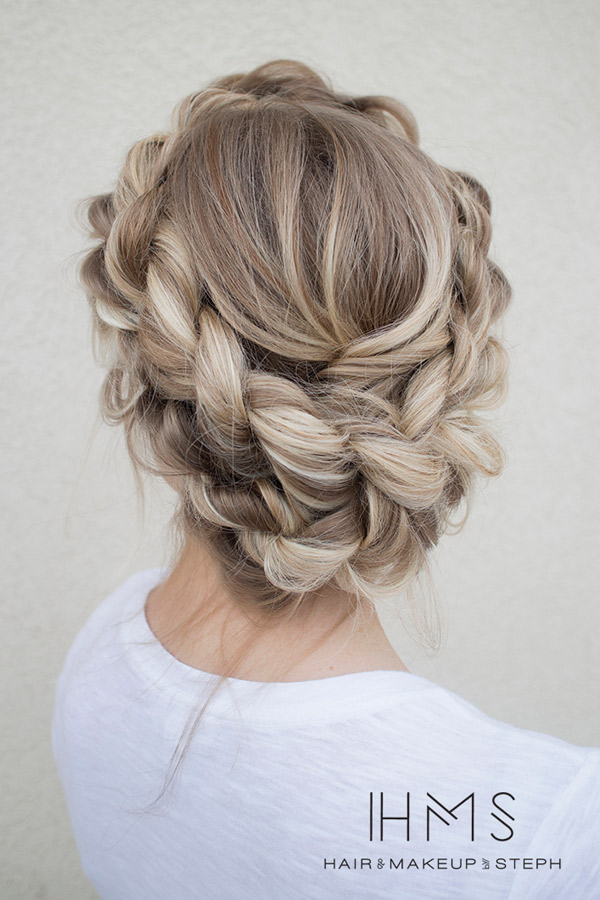 2015 Fashionable Prom Hairstyle via blog.hairandmakeupbysteph.com
The messy hair is quite popular these days. For women with fine hair, you may try this hairstyle because it can add some extra volume to your hair make it look more lively.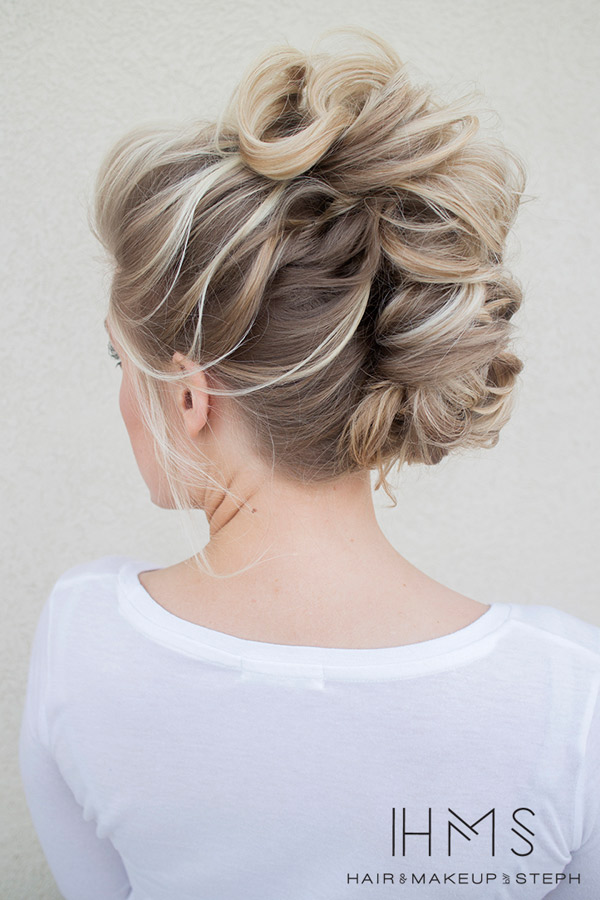 Beautiful Bobby Pinned Updovia blog.hairandmakeupbysteph.com
This bobby pinned updo is gorgeous for all women over 35.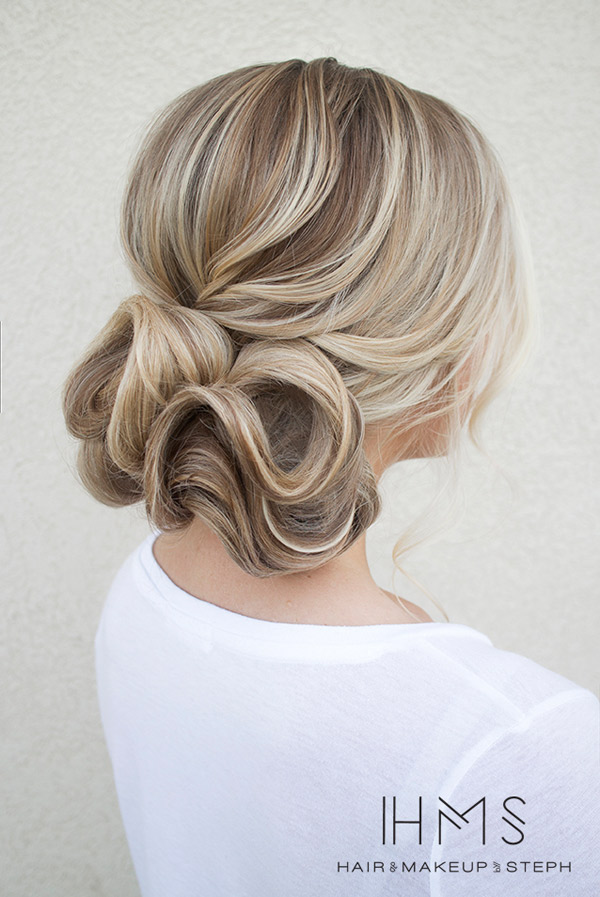 Effortless Loose Curls via wallsistah.com
Less is more! The side-parted loose curly hairstyle reveals the tremendous charm of a sexy woman. Also, the well-chosen earrings make the all over look much more stunning.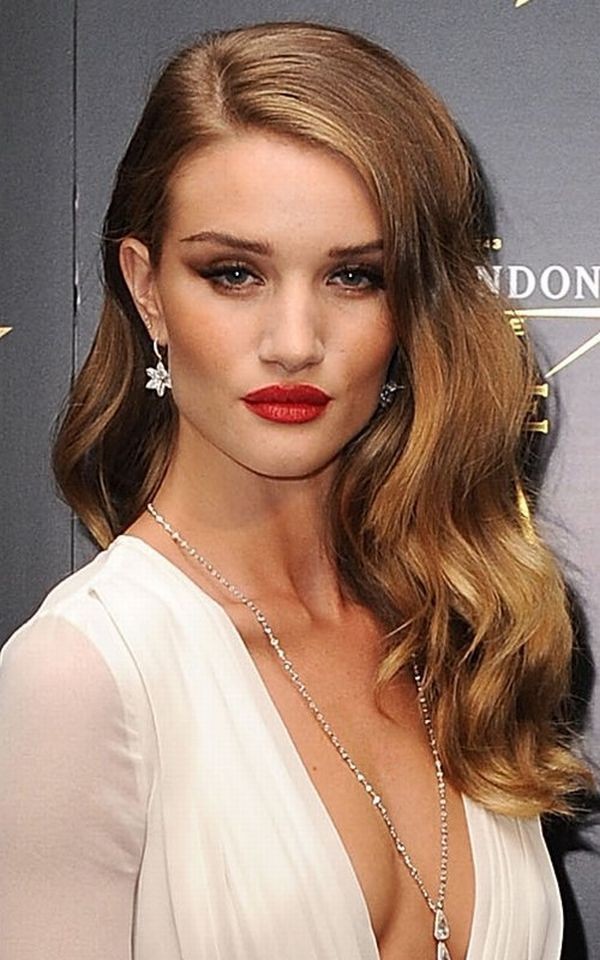 Side-swept Long Curls for Party via www.chilimili.com
Golden curly hair with red lipstick makeup is incrediably inticing. To catch others' eyes, just go for it.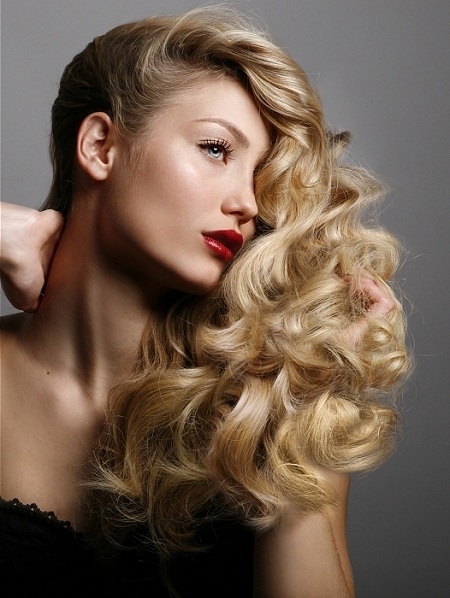 Cute Braided Side Bun for Work and Date via paperandlace.com
The cute braided bun is wonderful for both work and date!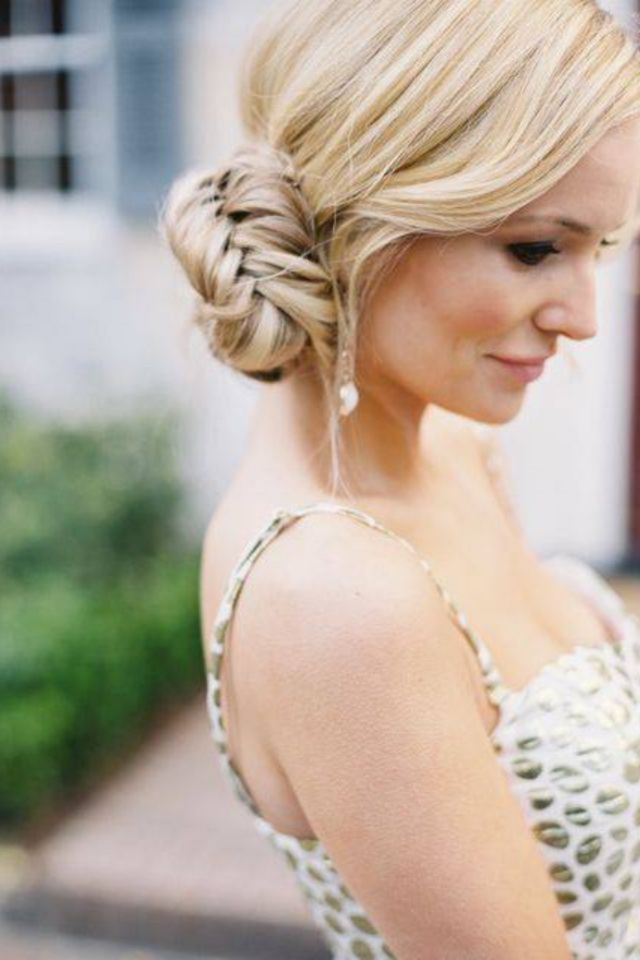 Sleek Bun Hairstyle with a Braid via paperandlace.com
If you are confident with your face shape, you may experiment with this sleek bun hairstyle which will show your pretty face to the whole world. A cute bun makes this plain look more outstanding.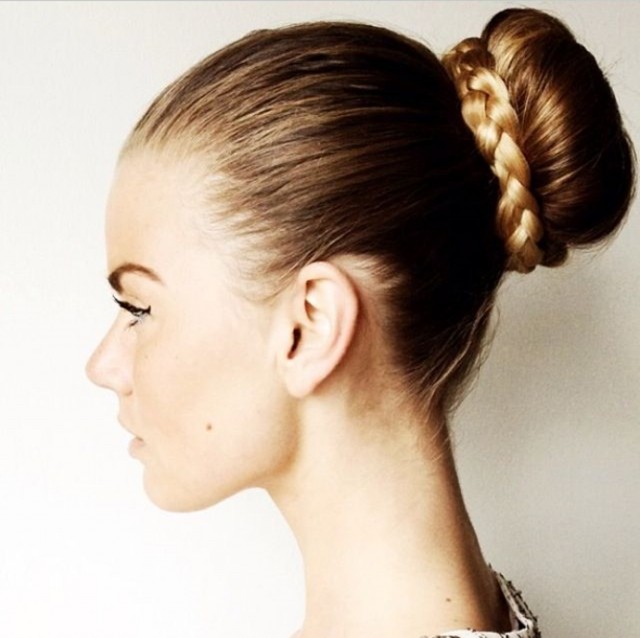 Center-parted Updo for Work via www.thisisglamorous.com
Center-parted hair is always melting and it will become more graceful when styled into a sleek style.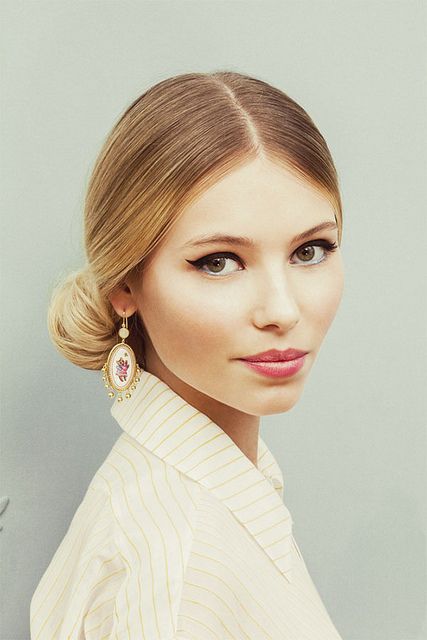 For mature women, the lower updo may be a nice choice when you attend some foraml occasions.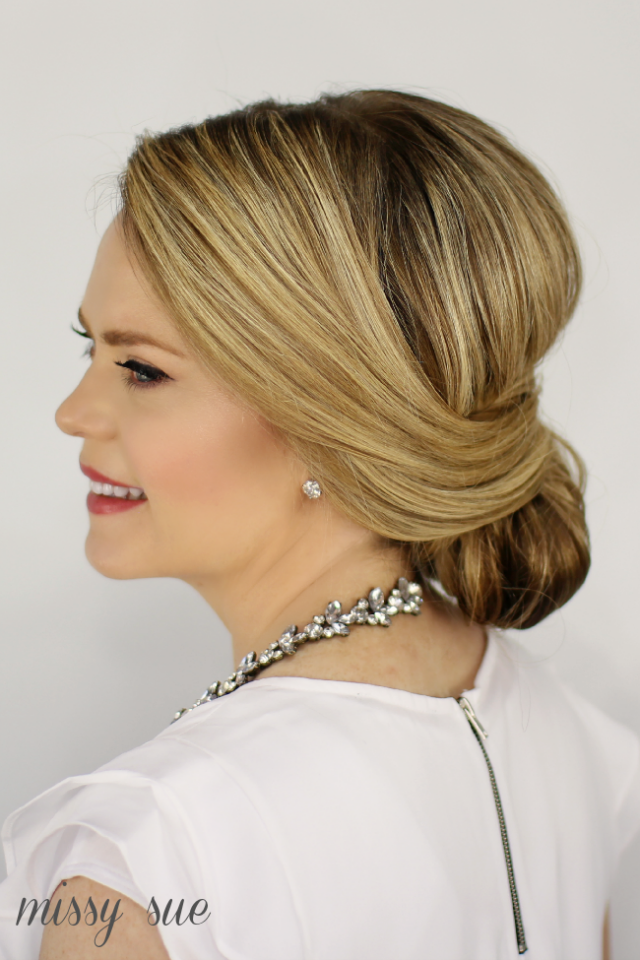 Romantic Side -swept Curly Ponytail via bellethemagazine.com
The textured curls, together with the winged fringe, turn the woman into a queen walking out of the fairly tale. It's such a fabulous hair look for all the special occasions in your life.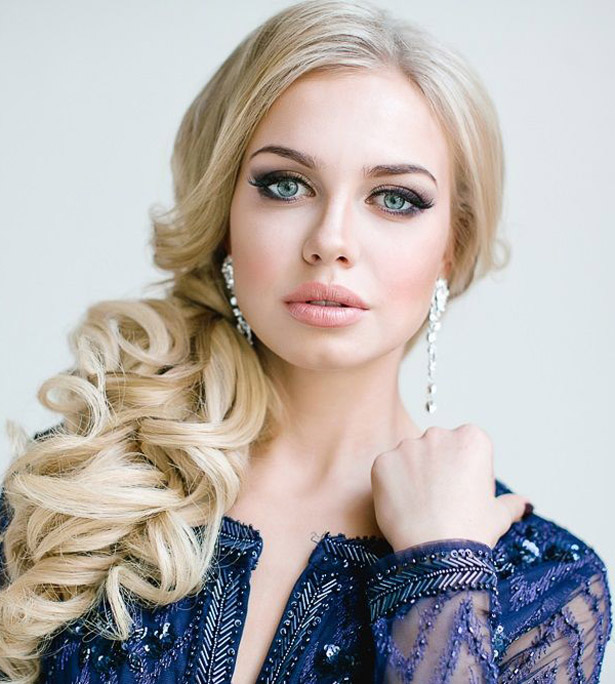 Messy Braided Hairstyle for Holidays via www.marcellacardinal.com
Black hair is mysterious and dolce. If you want to look more fashionable, you may style your hair into a stylish braid and then tease it messily and loosely. Thus, it can be a perfect for prom, dates and all the leisure occasions.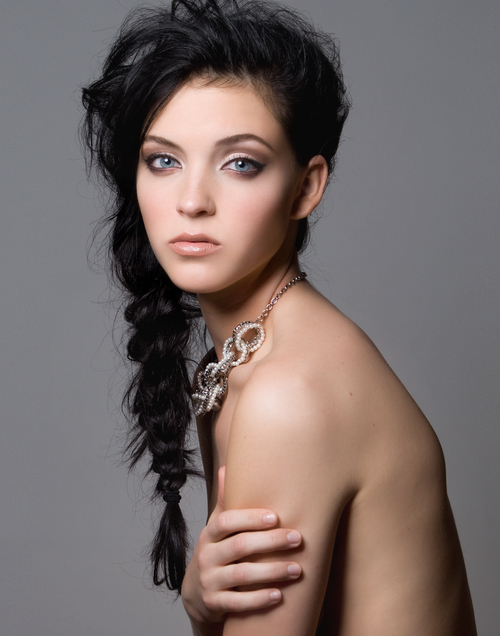 Pretty Prom Hairstyle via www.marcellacardinal.com
You can try some inflated hairstyle for a prom or some interesting parties. Yet, your outfit should go well with your hairstyle.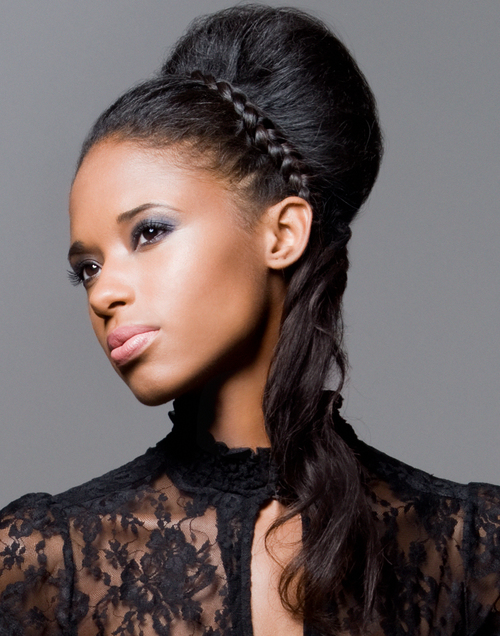 Chic Pinned Updo for All Occasions via blog.hairandmakeupbysteph.com
Have you ever seen such a wonderful wedding hairstyle?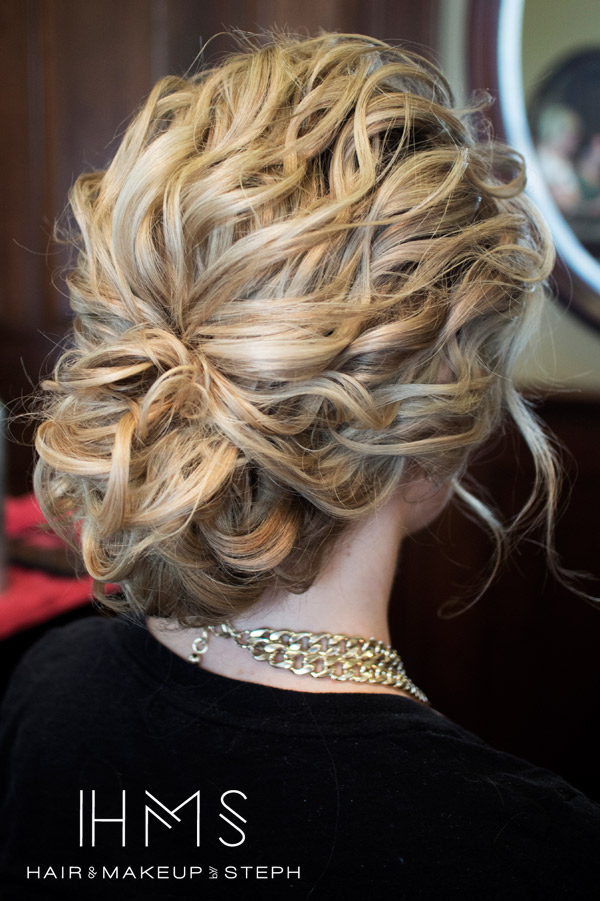 Lovely Updo Hairstyle for Curly Hair via blog.hairandmakeupbysteph.com
This wavy side bun is extremely lovely and perfect for all women and all occasions.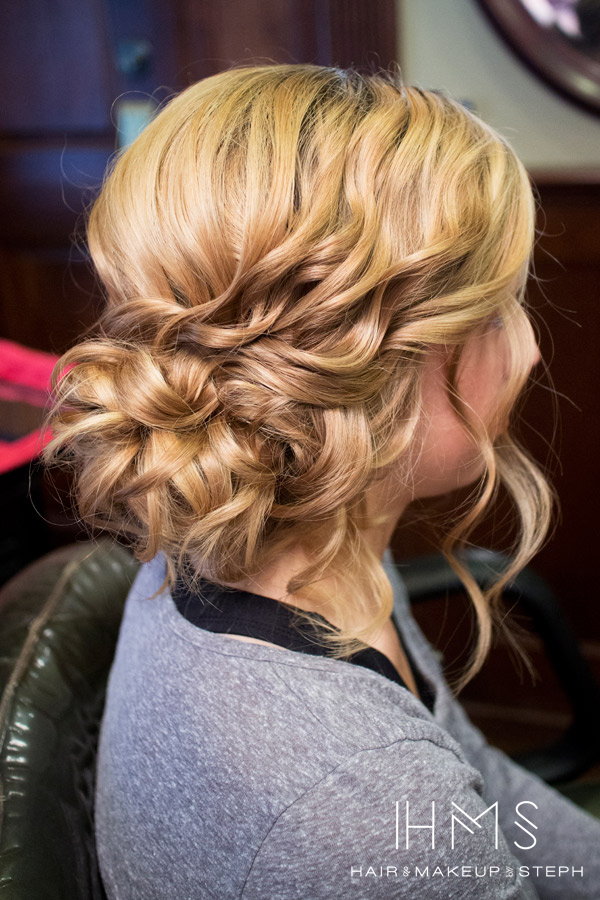 Romantic Wedding Updo via www.weddingchicks.com
Proms, parties, weddings… Every important occasions will be suited for such an exquisite hair look.