20 Delightful Wavy/Curly Bob Hairstyles for Women – Bob Hairstyles 2021
There are basically two ways to achieve the wavy hair look. The first is you can be born with 'em. Or, if your hair is straight and you want them to look really natural, you can put your hair in some relatively large plaits (while it's wet) for a couple of hours (or overnight) and then take them out and either gently brush them with a vent brush or tousle them with your fingers.
But before doing any of this, first get a killer haircut.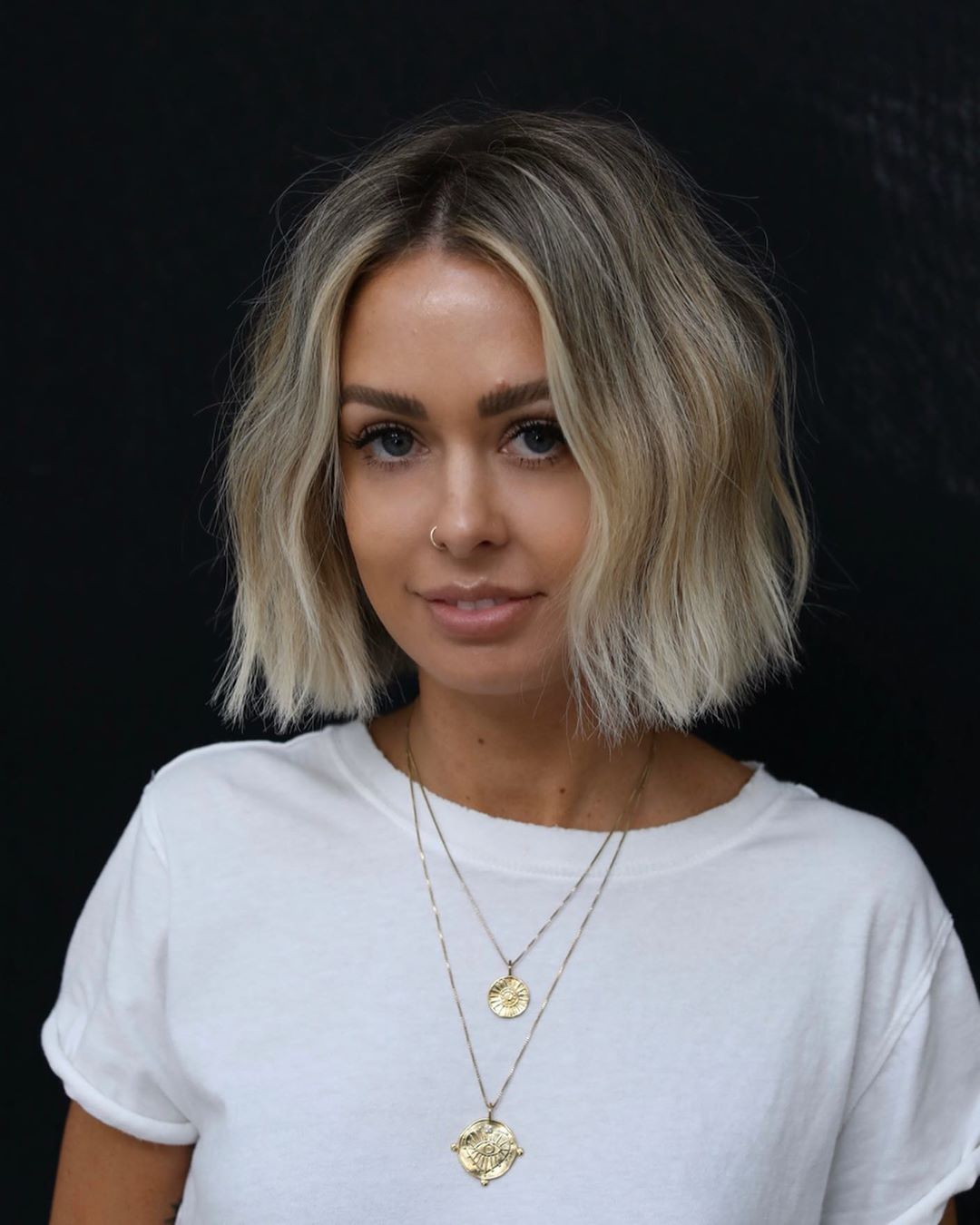 Hmm…one of these maybe…???
Choppy dark brown angled bob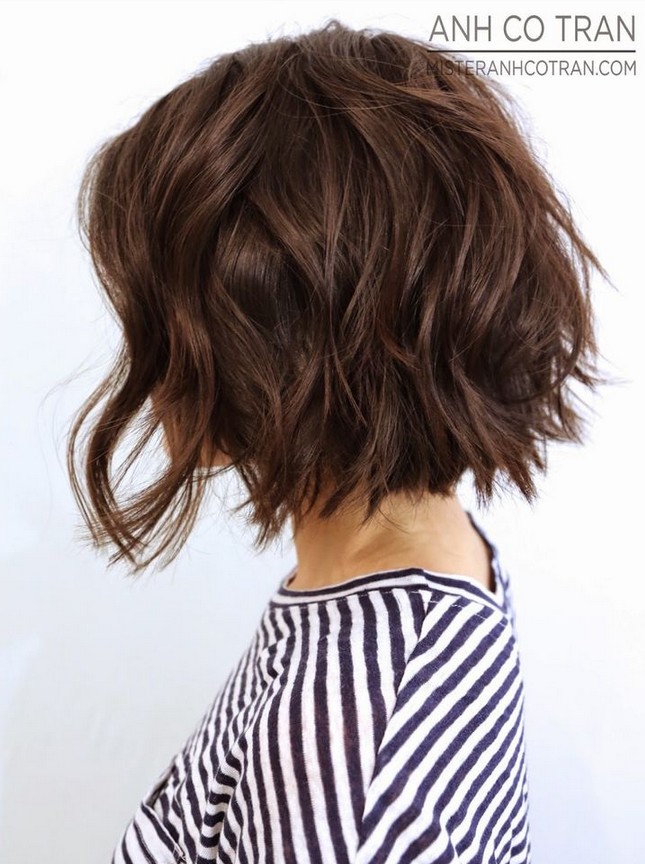 Messy bob hair ideas: When you first glance at this pic, although you definitely are able to notice the waviness, what you might miss is that it's an A-line bob. Bobs that are cut at an angle are perfect for wavy hair textures if you want to have some fun with your hairstyle but you don't want the haircut itself to appear to extreme.