A new and edgy hairstyle will  give women a different experience. If you want to change  a new frame of mind and get a fresh feeling of fashion, just try some bold hairstyles. They will make you out of the ordinary and look brave.Whether your hair is long or short, there are always some adventurous ways to style it.
In this post, we have make a collection of 16 chic undercut hairstyles for bold women. Are you ready to get an edgy look and show your own fashion attitude? Just stay here and find your favorite hair look.
Undercut Hairstyle for Short Curly Hair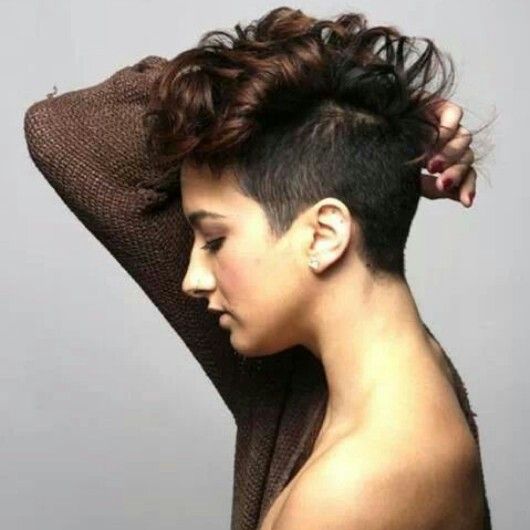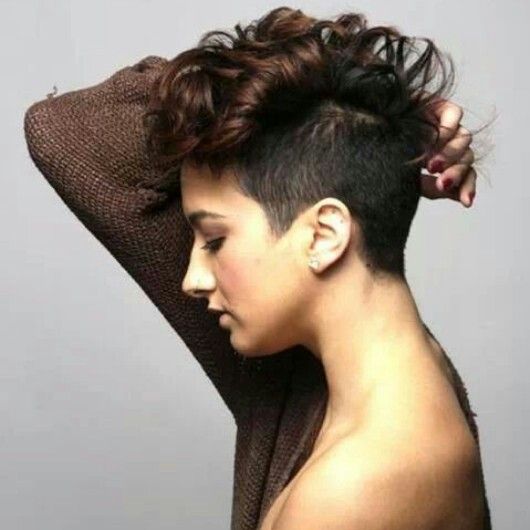 This undercut hairstyle is quite fashionable with the short curls. It's so chic yet still feminine for women to try.
Chic Undercut Hairstyle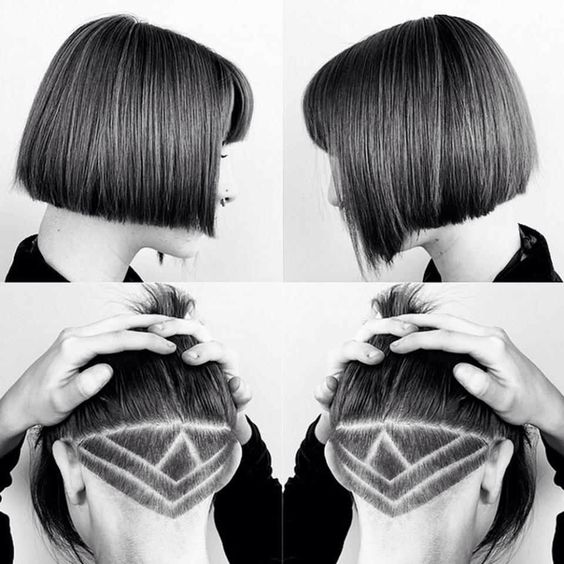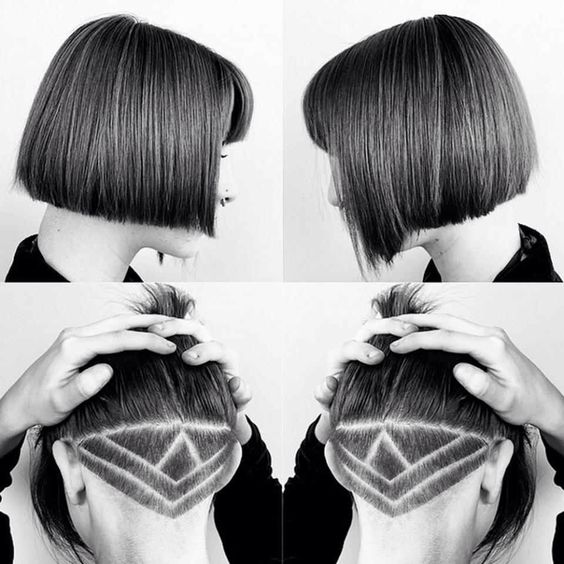 The adorable blunt bob haircut becomes rather chic when the undercut is revealed.
Undercut Short Hairstyle for Women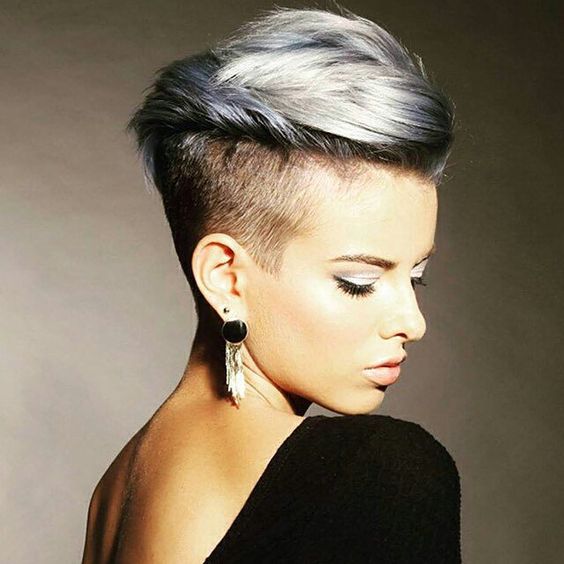 For a super cool look, you can first get a trendy hair color, such as ash blonde or silver grey. Then, shave hair on the sides and the back. Thus, you can be a cool beauty within minutes.
Edgy Undercut Hairstyle for Blue Hair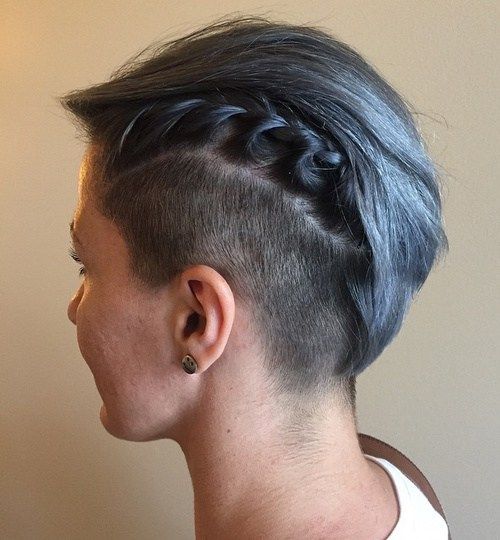 Making a braid with your short hair is a smart way to make your undercut hairstyle more special.
Pixie Haircut with Undercut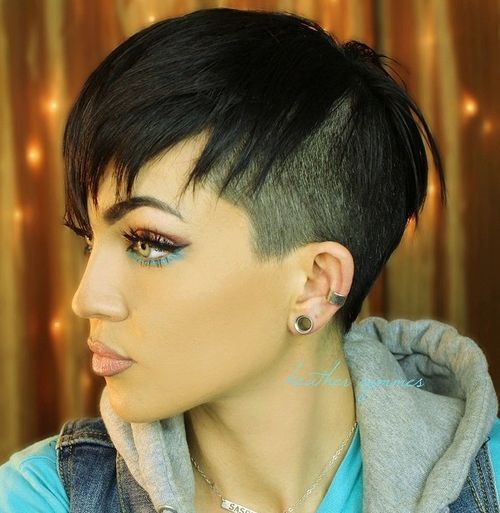 The pixie haircut is great for any face shape. But if you want a more stylish look, you can just have a try with the undercut.
Fashionable Undercut Hairstyle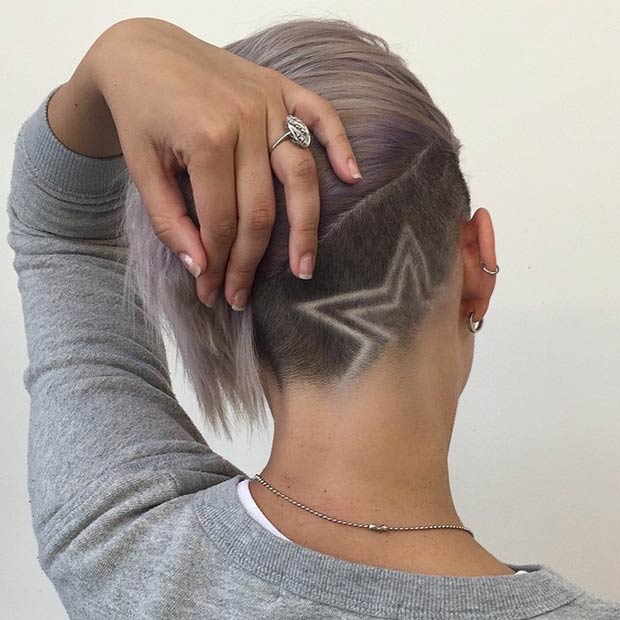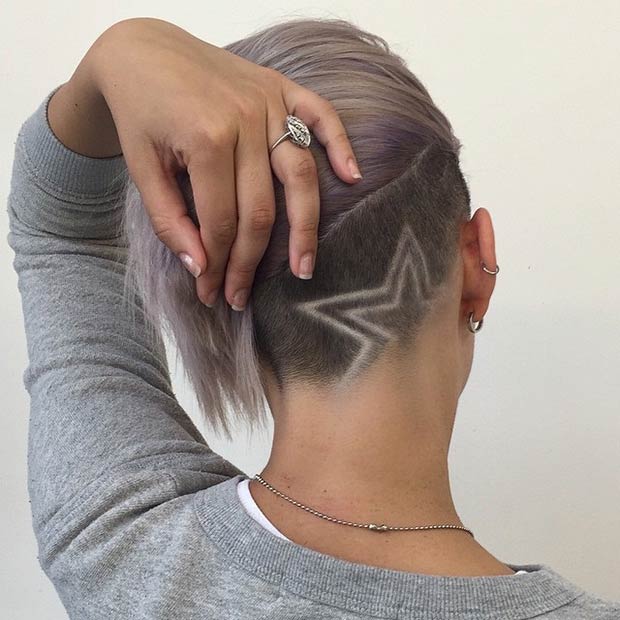 The undercut can be personalized, since you can put your favorite pattern onto it.This undercut hairstyle is much more fashionable with the star pattern.
Undercut Hairstyle for Blonde Hair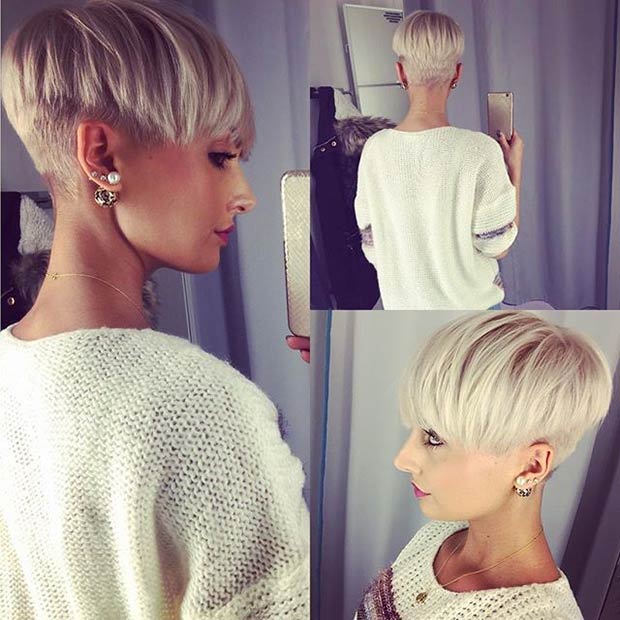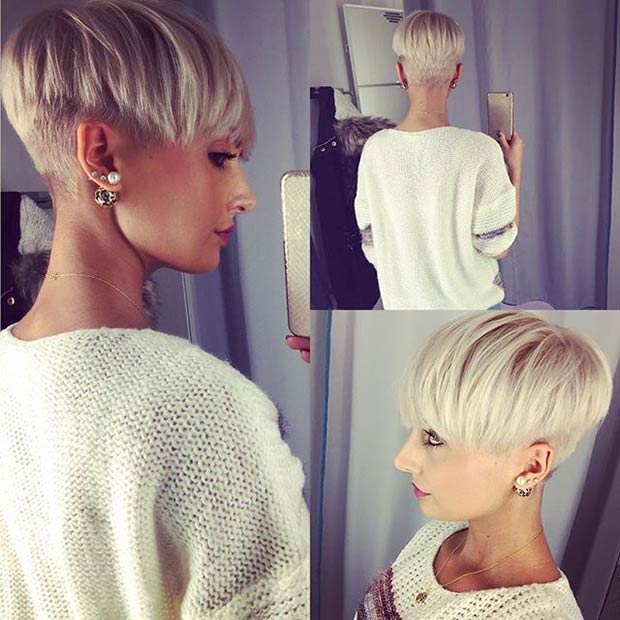 The undercut hairstyle is quite great for women with thick hair. It will not only turn your head into a better shape but also make you feel cooler in summer.
Stylish Undercut for Long Hair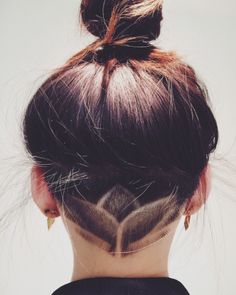 Women with longer hair can also rock the undercut hairstyle. When you do a top knot, the undercut will attract a lot of attention.
Stunning Undercut Hairstyle for Long Hair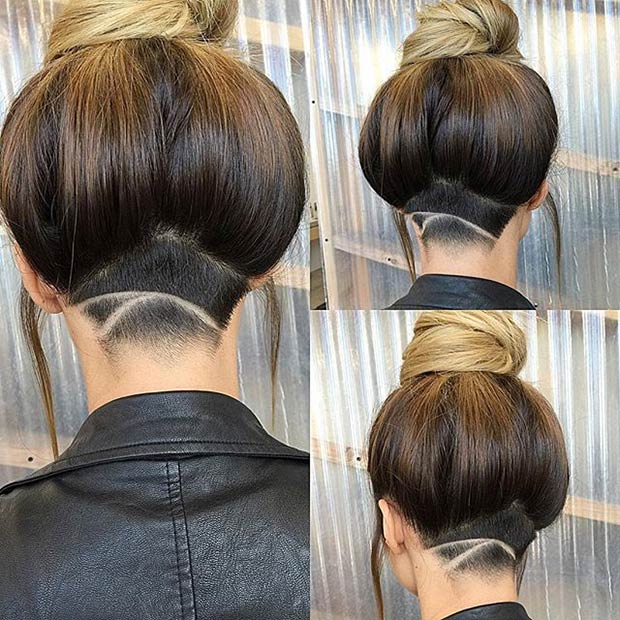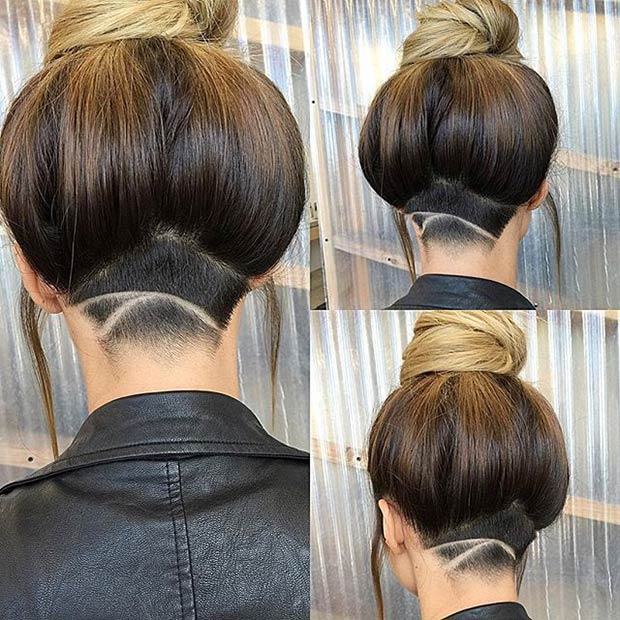 This undercut hairstyle is simple yet stunning. If you can't accept those big patterns, this undercut hair look will be an ideal option.
Beautiful Undercut Hairstyle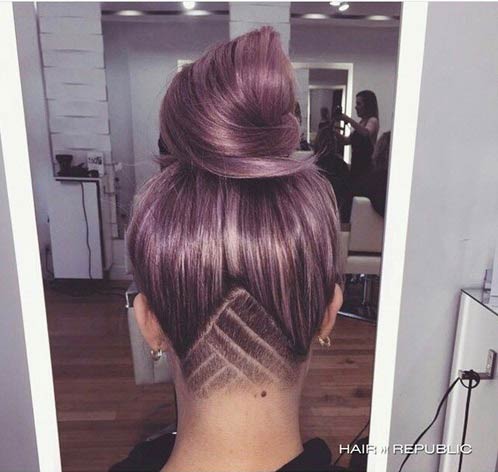 Purple hair is really beautiful and it will become even more fashionable if you get a unique undercut.
Simple Undercut Hairstyle for Women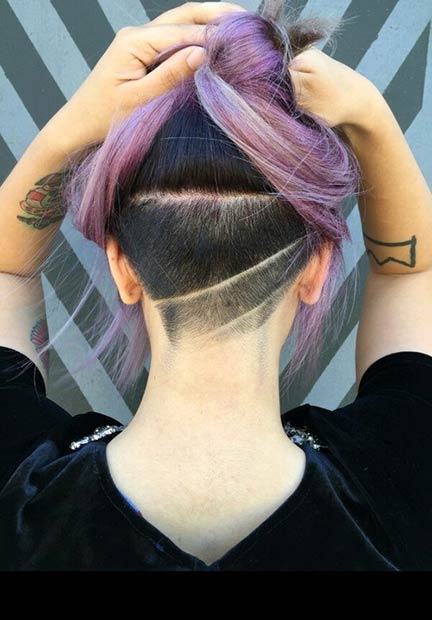 This undercut pattern is easy to get and it is quite stylish as well.
Amazing Undercut Hairstyle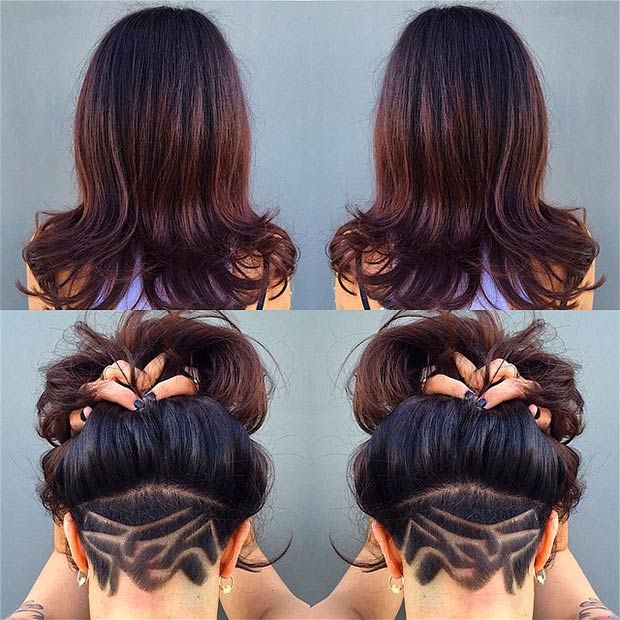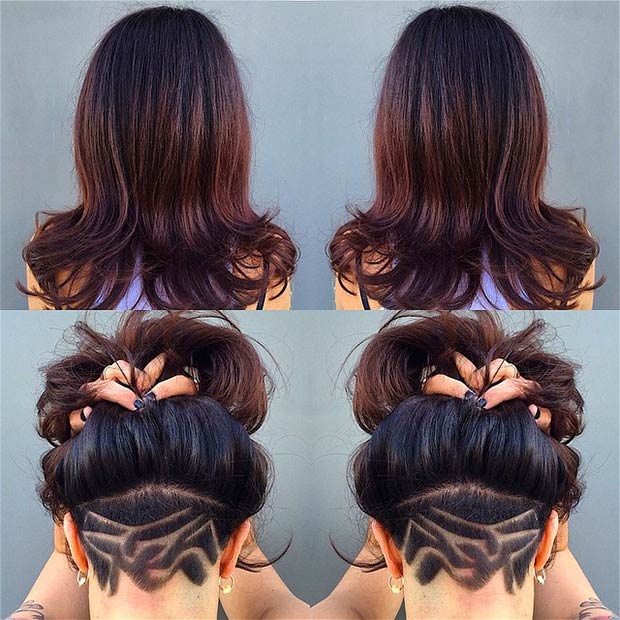 The intricate pattern is so amazing that you must surprise others when you show them this great undercut.
Trendy Undercut Hairstyle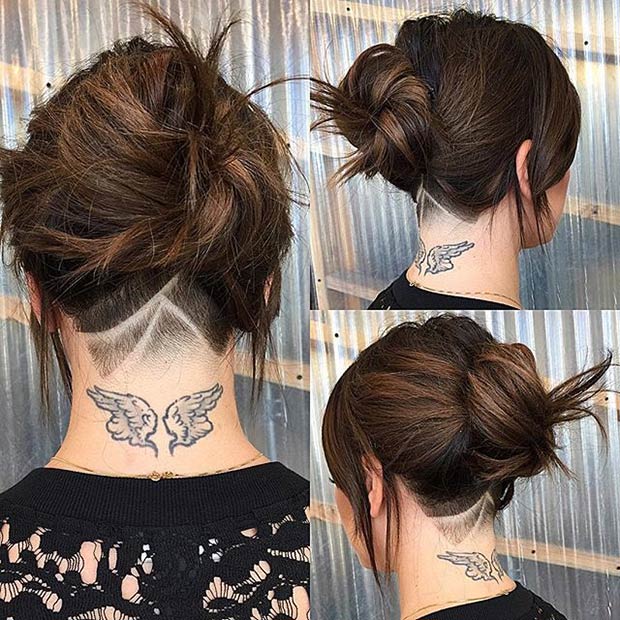 A casual bun will look rather trendy just with an undercut. If you have a tattoo on your nape, you can appear more stylish.
Edgy Hairstyle with Shaved Side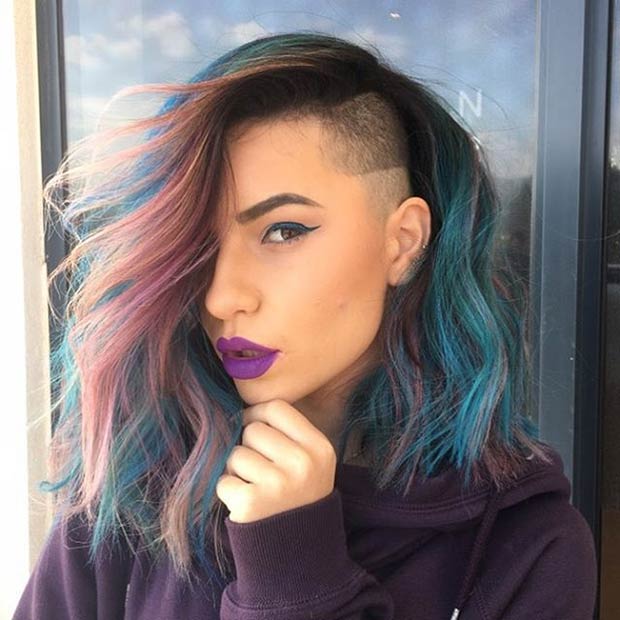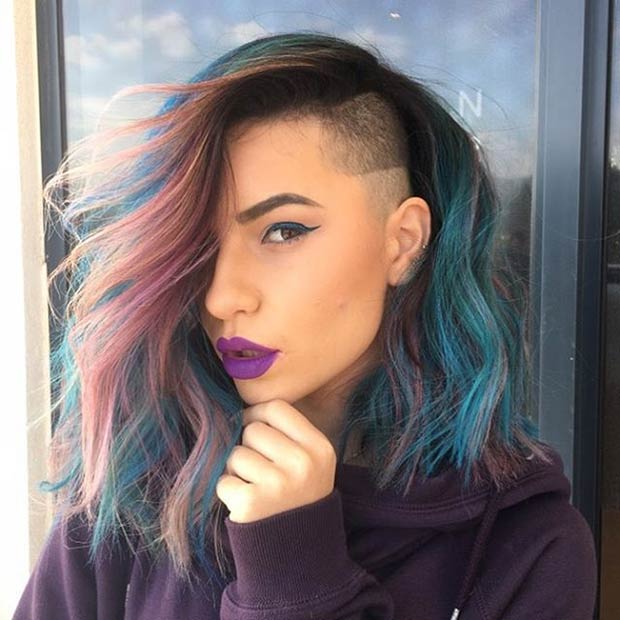 The colorful hair is edgy chic and shaved side can add more attitude to the final look.
Black Hairstyle with Shaved Side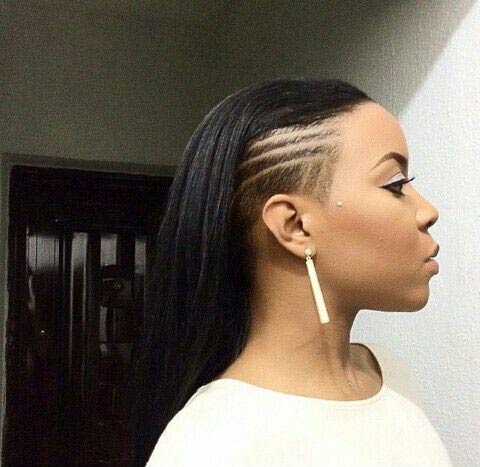 Do you think your black long hair is a bit boring? Try the shaved side. It can really make a big difference.
Bold Undercut Hairstyle for Women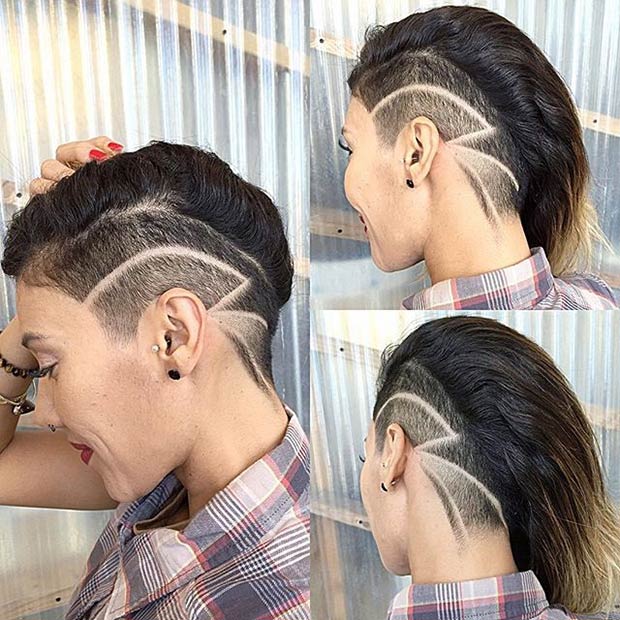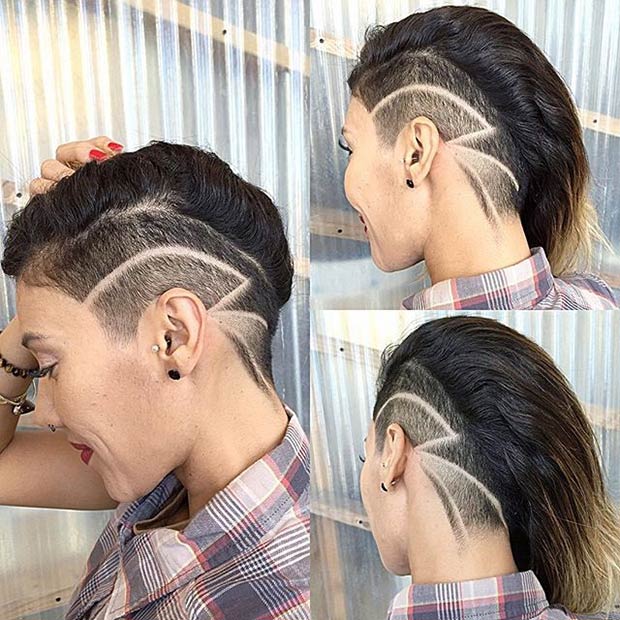 If you are bold enough, you can try this stunning side-shaved hair look. You must be the eye-catcher wherever you go, if you decide to wear this audacious hairstyle.