Balayage is a glorious natural hair coloring technique which has swept the hair scene by storm – and when you view this latest Styles Weekly gallery of the most beautiful balayage hairstyles, then it really isn't difficult to see why! Balayage blends two different shades together seamlessly, melting one color into the other, which is why it's become such a popular technique.
These are some of our favorite balayage hairstyles to inspire you!
Brown to Blonde Balayage Guide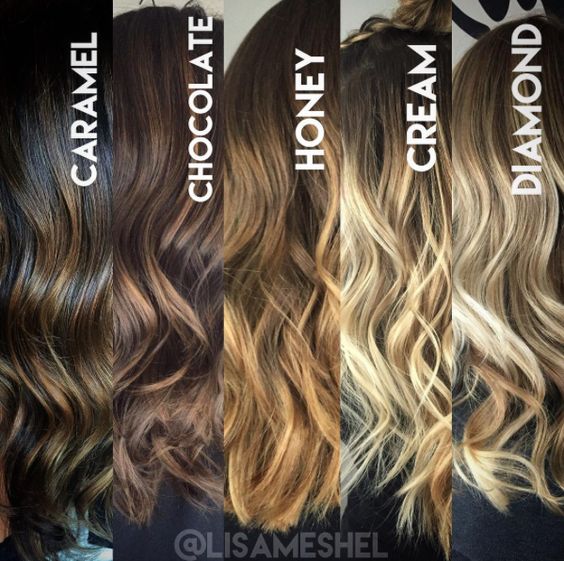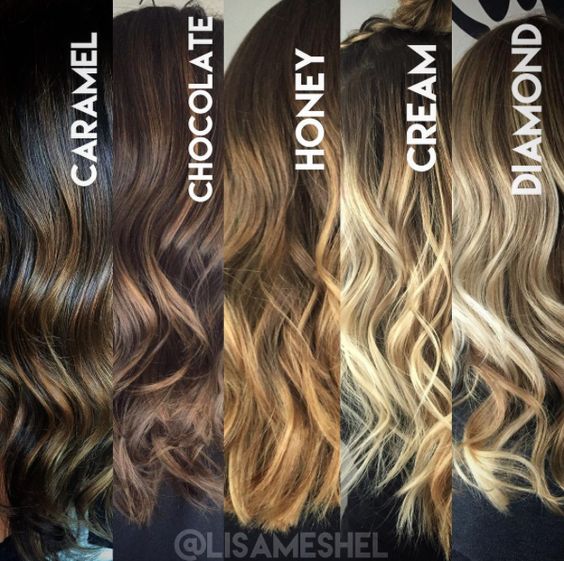 balayage reference guide @lisameshel
Before we jump in to showing you some striking looks, we thought we'd introduce this glorious balayage colour chart, which shows a brown shade blending into several different blonde colours. Despite the contrast between the lightest blonde and the caramel shade, each of these styles looks completely natural and oh so beautiful – it just depends on your personal taste!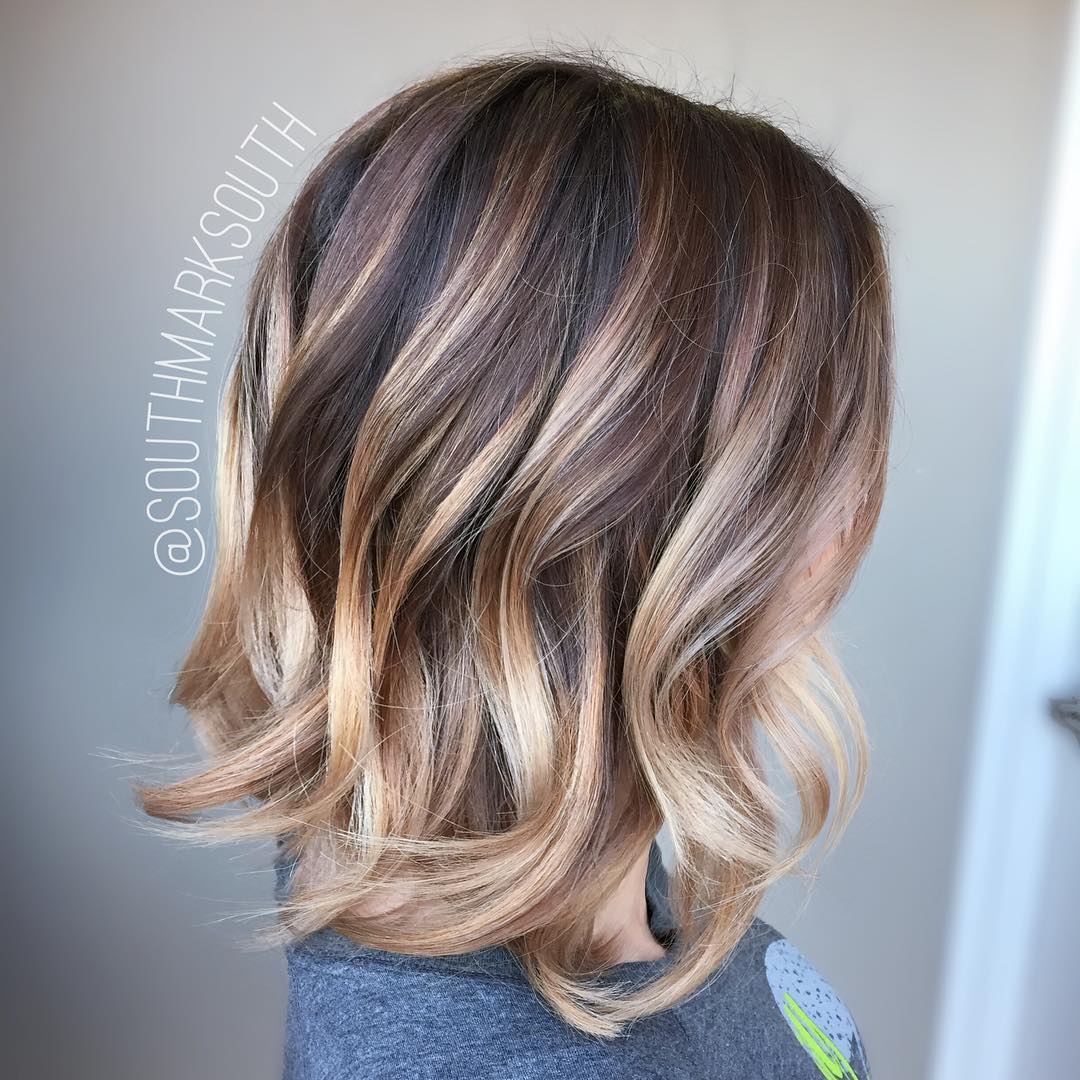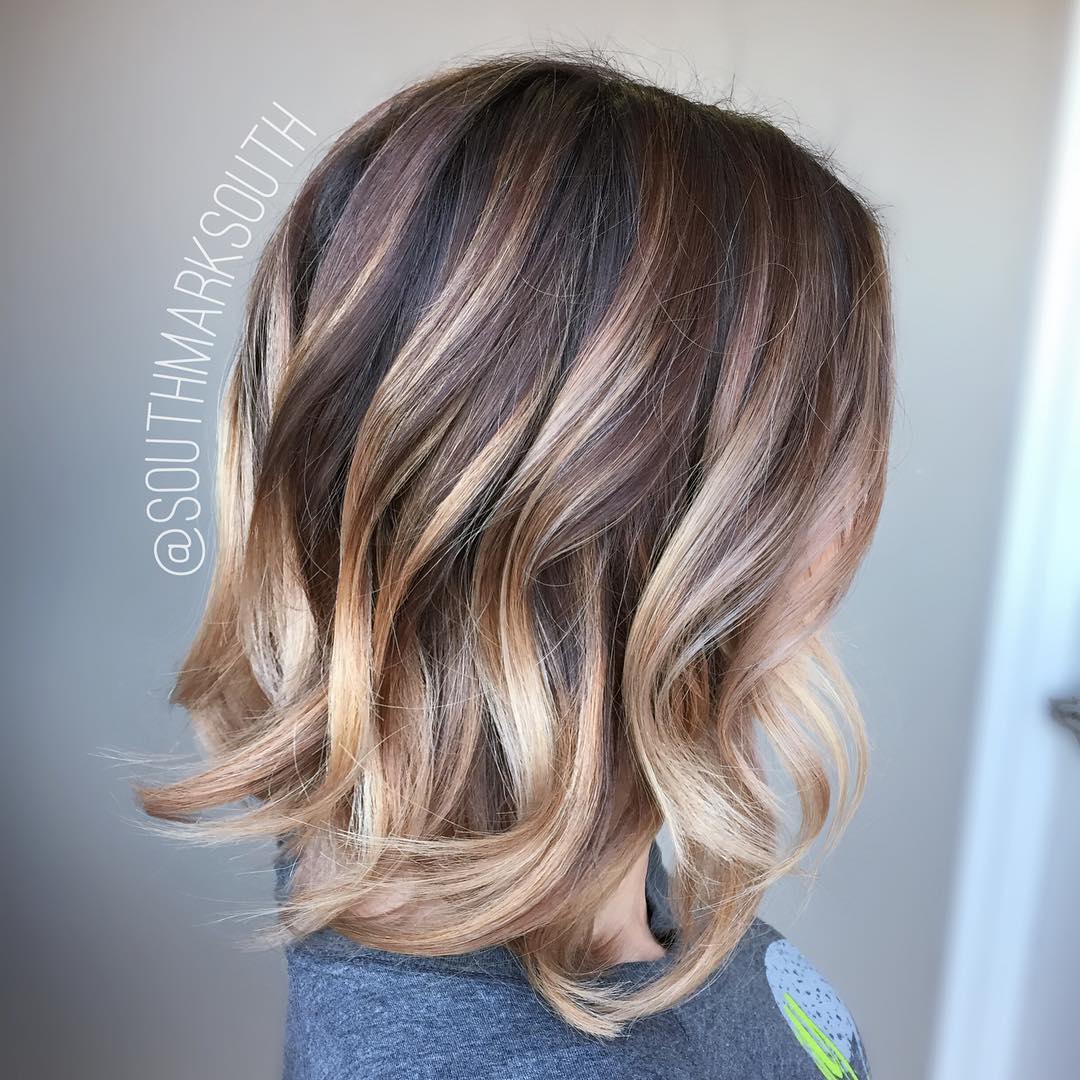 Trendy ombre hair color ideas for medium length hair.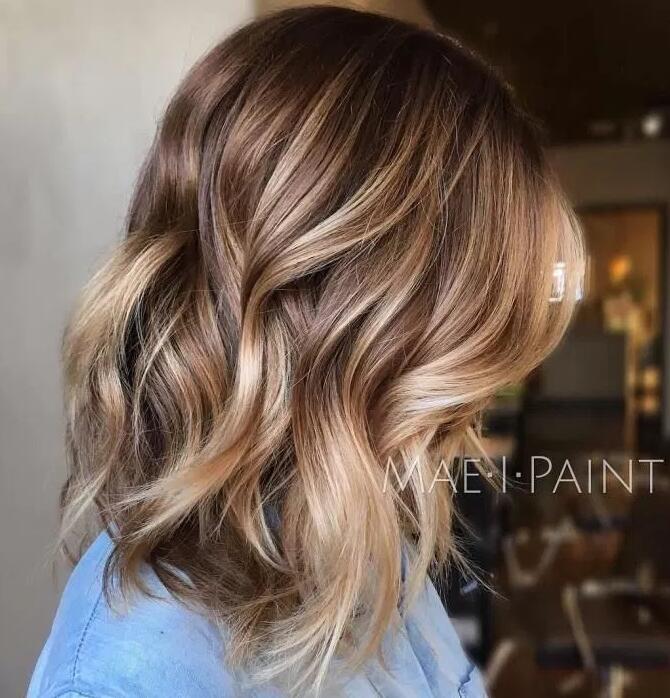 Dark Brown to Light Brown Balayage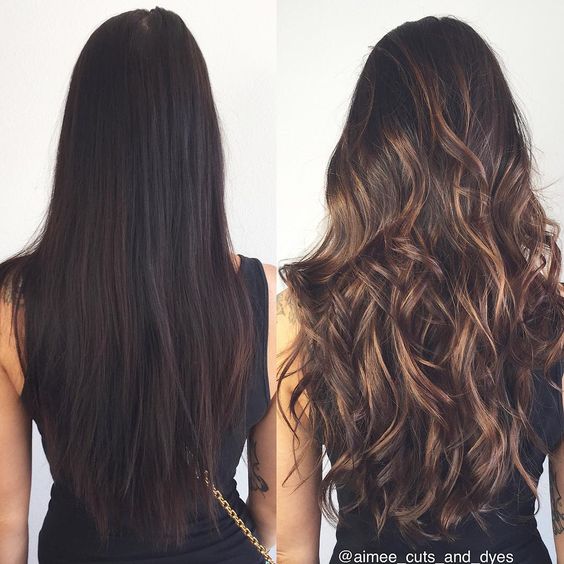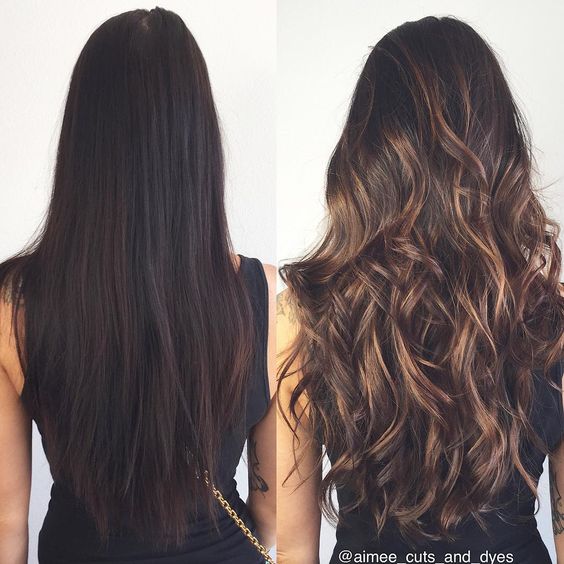 This lovely lady has the most beautiful long locks which cascade down her back towards the waist level. This striking style starts with a deep and dark brown shade in a glossy colour, and is finished with striking light brown highlights throughout the ends of the hair to add a lovely light and lift to the style, which she's curled into beautiful ringlets from top to bottom!
Light Brown to Blonde Long Bob –  Balayage Hairstyle for shoulder length hair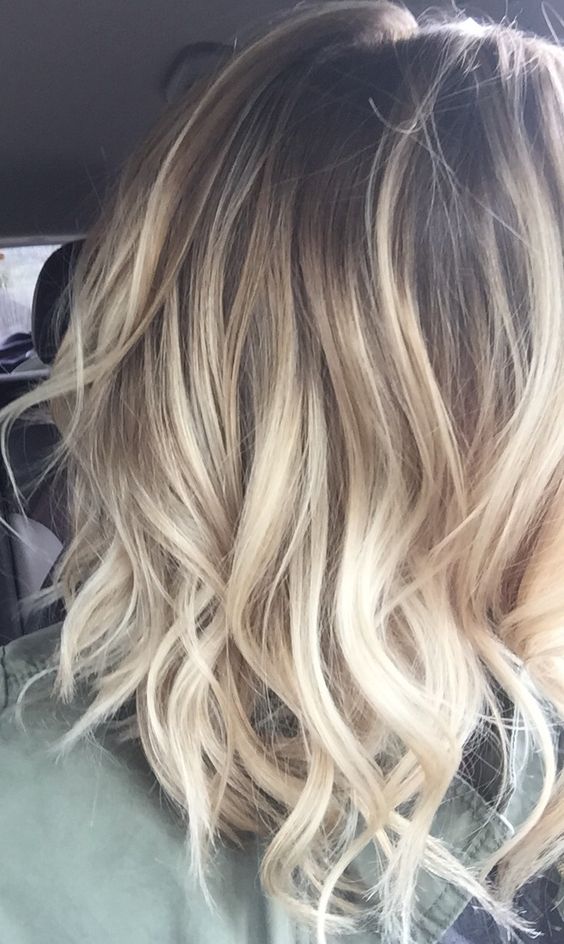 This lovely long bob falls around the shoulder length, forming this gorgeous long bob which we just cannot get enough of. Her hair blends from a gorgeous shade of brown through to the most vibrant light blonde at the ends, gently touching a more caramel shade in the centre. She's worked lovely long curls throughout the ends for a glamorous finish.
Brown and Copper Tousled Waves – Balayage Hairstyle for long hair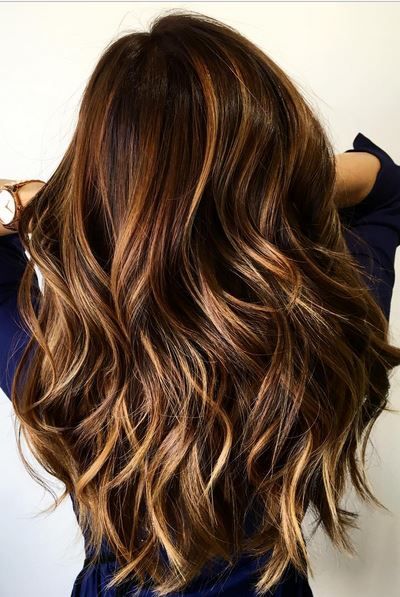 This simply stunning glossy hairstyle might just be one of our favourites from this collection, cascading in waves down her back. Her hair starts a deep and dark brown which is shiny and striking, but balayage blends a shade of vibrant copper throughout, adding light and lift to the hair, which this lady has curled and tousled for a wonderful end result.
Golden Blonde Long Bob with Curled Ends – Balayage lob hairstyle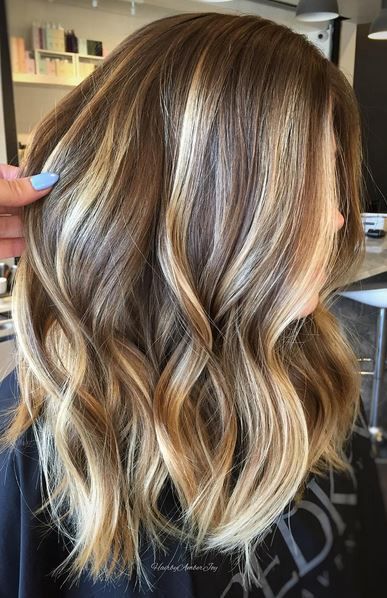 This wonderful long bob falls an inch or two below shoulder length, and has been parted in the centre to create a lovely symmetrical look which we just adore. Using the impeccable balayage technique, this hairstyle takes a selection of beautiful blonde shades and blends them together, creating the most remarkable finished look.
Dark and Light Brown Hairstyle with Barrel Curls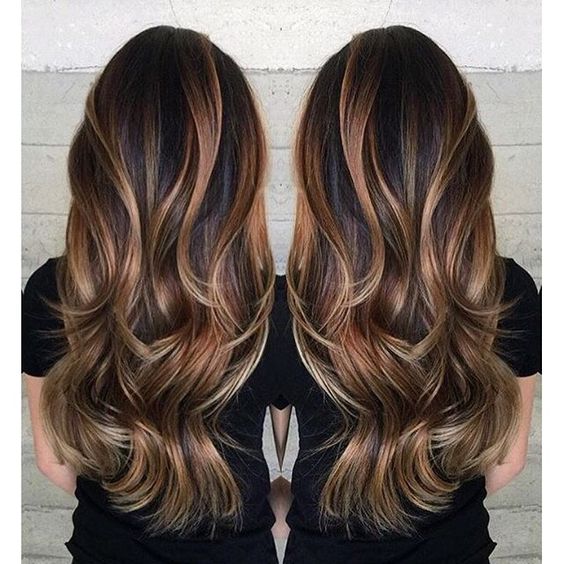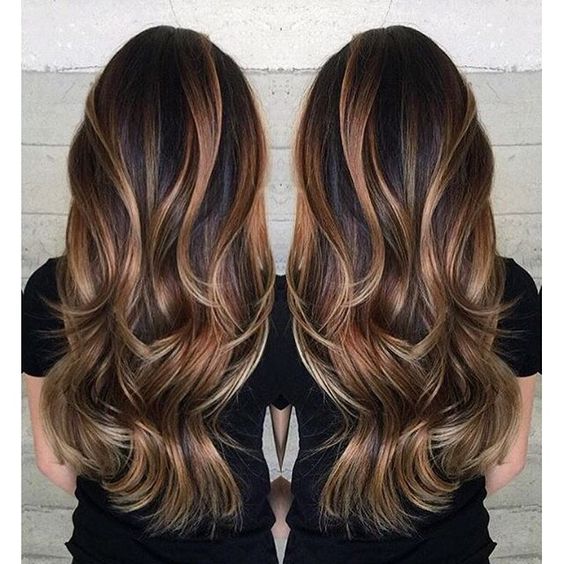 This lady is blessed with stunning hair so dark and think we absolutely cannot stop swooning over it! Her hair reaches the bottom of her back, and starts a deep and glossy black shade at the roots of the hair, using a lovely light brown to blend throughout, adding light and lift to the ends, which have been barrel curled to perfection.
Dark to Light Blonde Wavy Bob – layered Balayage Hairstyle for short hair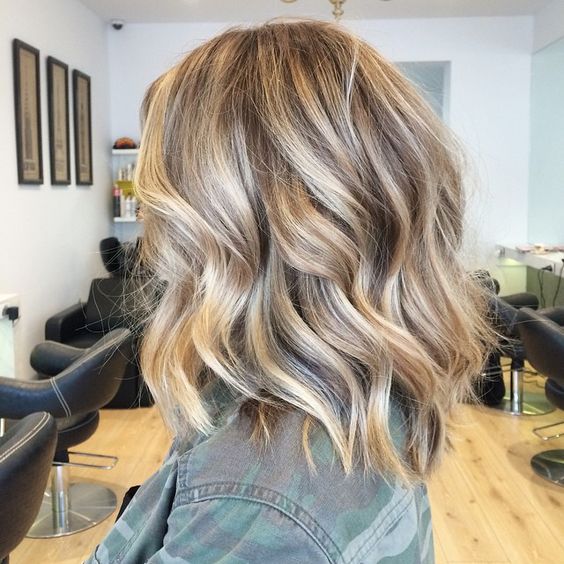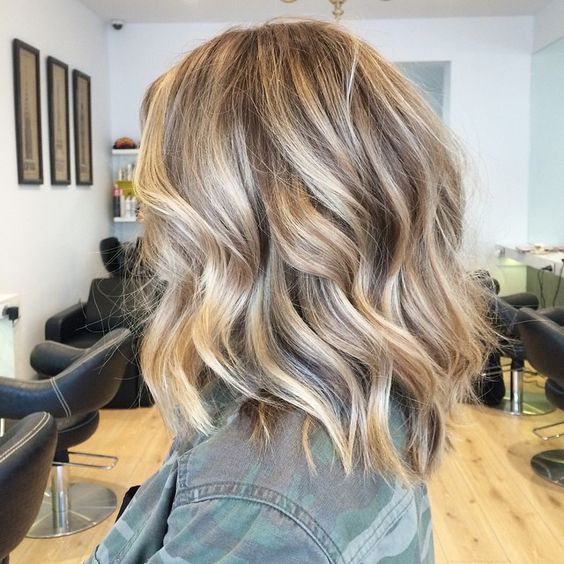 This wonderful choppy bob finishes around the shoulder length, and is parted in the centre to create a beautiful symmetrical look. The hair blends from a dark blonde to a glossy light blonde which kisses the end gently. The waves are added throughout for this impeccable bouncy and voluminous finish.
Caramel to Light Blonde Tousled Style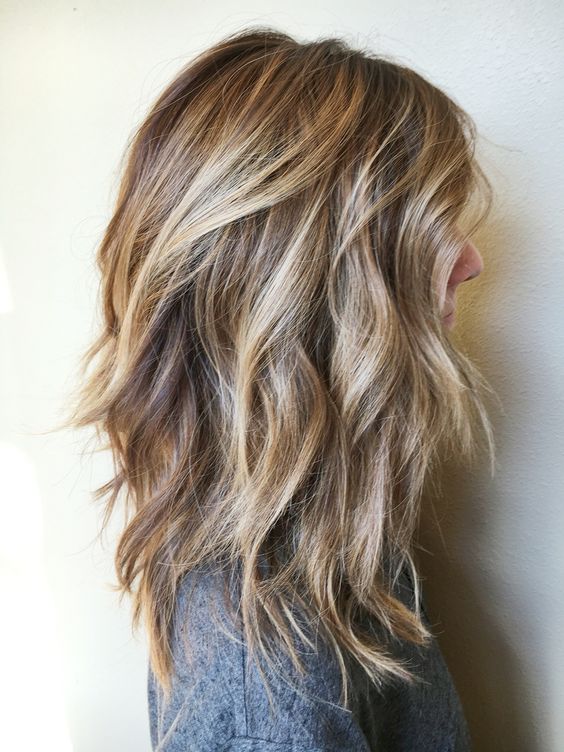 This remarkable long hair falls around the shoulder length, and with a stunning tousled finish it creates the most beautiful silhouette which is perfect for day to night style that we cannot get enough of. Starting a warming caramel shade and finishing with lovely light blonde to create a sunkissed effect, this balayage blend is quite simply stunning.
Brown to Honey Blonde with Loose Waves – Back view of Balayage Bob Hairstyle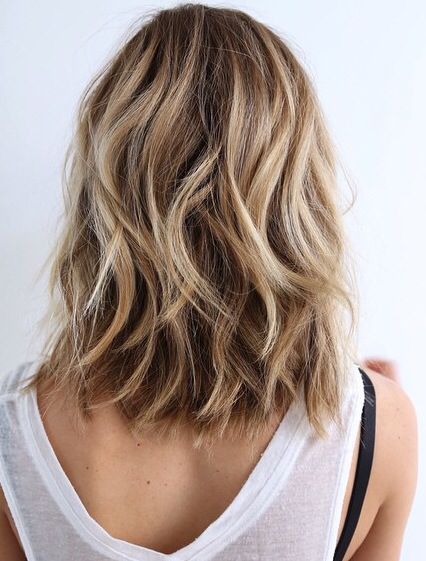 This beautiful long bob falls around the shoulder level, and is finished with choppy edges throughout the ends for this fantastic finish. The roots are a lovely light brown, which melts quickly into a warming honey blonde utilising the balayage technique, and the hair has been loosely waved for this fabulous finished result we just adore.
Dark to Light Blonde Romantic Curls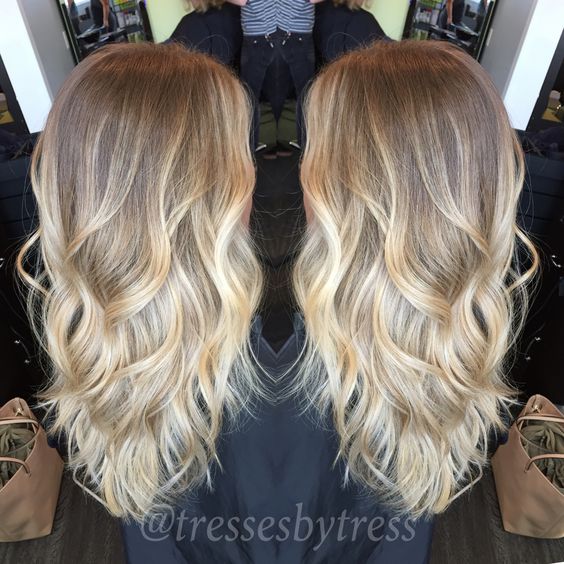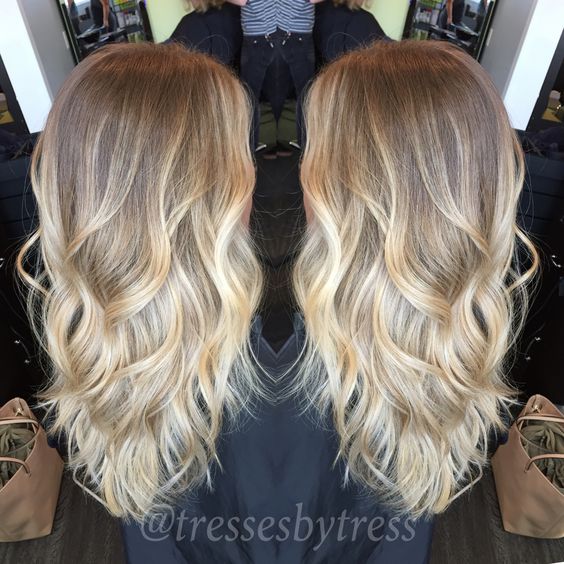 @tressesbytress
We absolutely adore this balayage blend, so much so that it might just be the ultimate hair inspiration in this collection. Starting a warm shade of blonde at the top and blending into a wonderful light blonde at the ends of the hair, this lady has worked her locks into romantic ringlets throughout for the most beautiful end result we ever did see.
Brown and Golden Blonde Barrel Curls – Balayage Hairstyle for Wavy curly Hair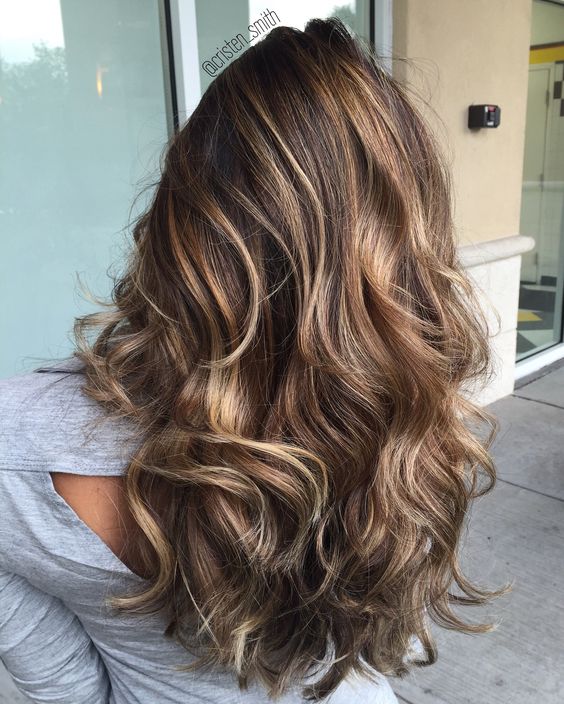 This absolutely gorgeous hairstyle is absolutely full of big barrel curls throughout, which we simply cannot stop swooning over! Her hair starts a rich brown and is utterly full of gorgeous golden highlights, adding a stunning light and lift throughout. These lovely curls are fit for a film star – offering the most wonderful and glamorous end result we ever did see.
Dark to Light Brown Romantic Ringlets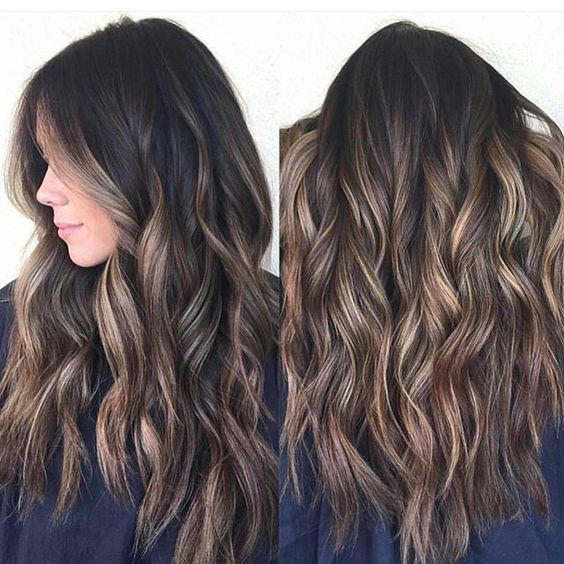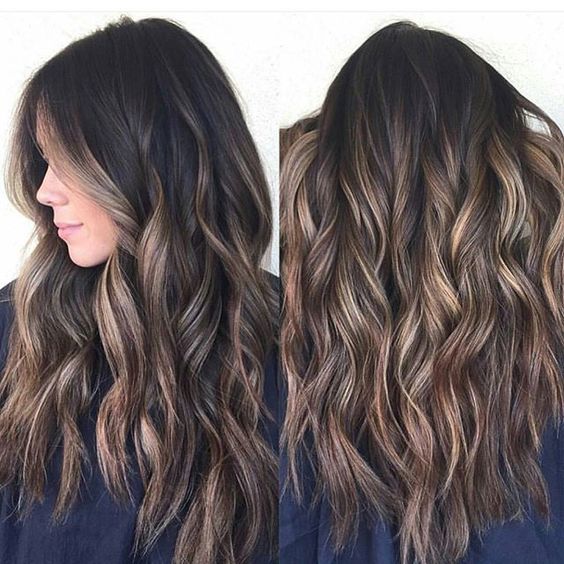 This beautifully centre parted style has us swooning left, right and centre in the Styles Weekly office! The roots start the most shiny and gorgeous shade of deep brown, and blends effortlessly into a lovely light brown at the ends, offering the most beautiful colour lift that we ever did see. There are romantic ringlets scattered throughout for the perfect end result.
So there you have it – a truly stunning selection of beautiful balayage blends that will steal your heart in an instant. Which colours would you blend together for your own balayage look? Let us know!