Angel tattoos is certainly most common tattoo image used by both men and women. Female angel tattoos are soft, gentle and more subtle, while men often wear fallen angels or images that we can describe as raw. Angel on your body usually has a deeper meaning and is a symbol of your love, faith or struggle in life at some point.
What is the meaning of angel tattoos?
Angels are beings with high spirit and they represent innocent, pure and good beings. Their white large wings show that they are open to embrace love and goodness, and heavenly bliss. If someone has this tattoo inked, it is often a proof that that person has decided to lead a healthy, peaceful life, without sins and regrets. In other versions, people tattoo angels as their guardians and saviours. Angel represents the purity of both spiritual and personal life.
Sometimes, tattoos of angels are not standing alone, but are implemented in some kind of composition (a larger colourful picture – story). Quite often tattoo artists surround angle pictures with other elements, trying to present the balance between them. Each element, watched individually, has its own meaning, for instance: heart means love, cross means faith, stylized anchor means hope etc.
Angel tattoos are not always customized and surrounded with other elements. Sometimes they are developed from famous paintings or book illustrations, just because they look nice, and worn as a beauty detail instead of a personal statement.
Fallen angels
If you are into religion, you probably know the theory that the devil was an angel, who was banned from heaven for challenging and teasing God. From that story, thousands of legends about fallen angels were born. And also, thousands of images inspired by them. Fallen angels have an innocent look, but are always busted because of some detail, as being naughty and devilish inside. Girls all over the world love these fallen angels tattoo because they symbolize their girlie and sexy side.
Angel of Death Tattoo /Via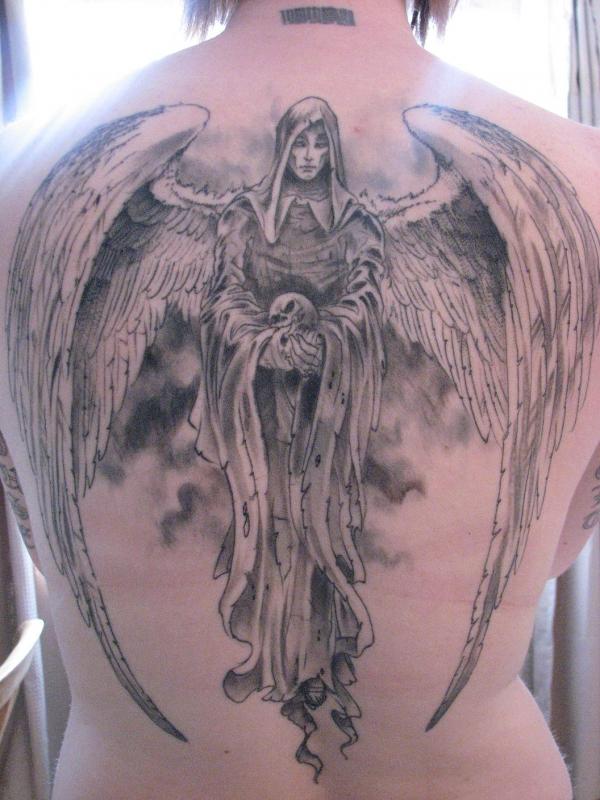 Angel Wing Tattoo Designs /Via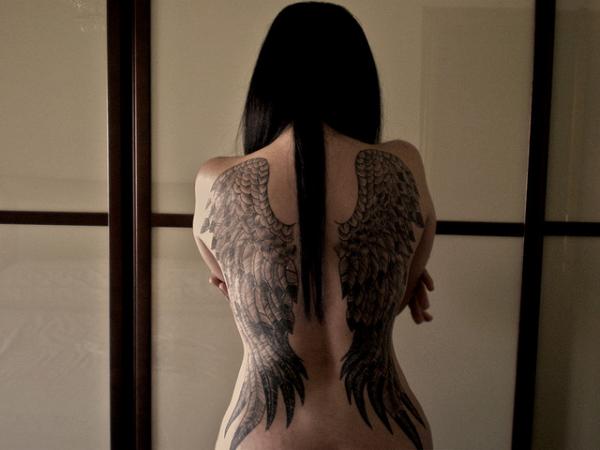 Angel Wing Tattoo Ideas /Via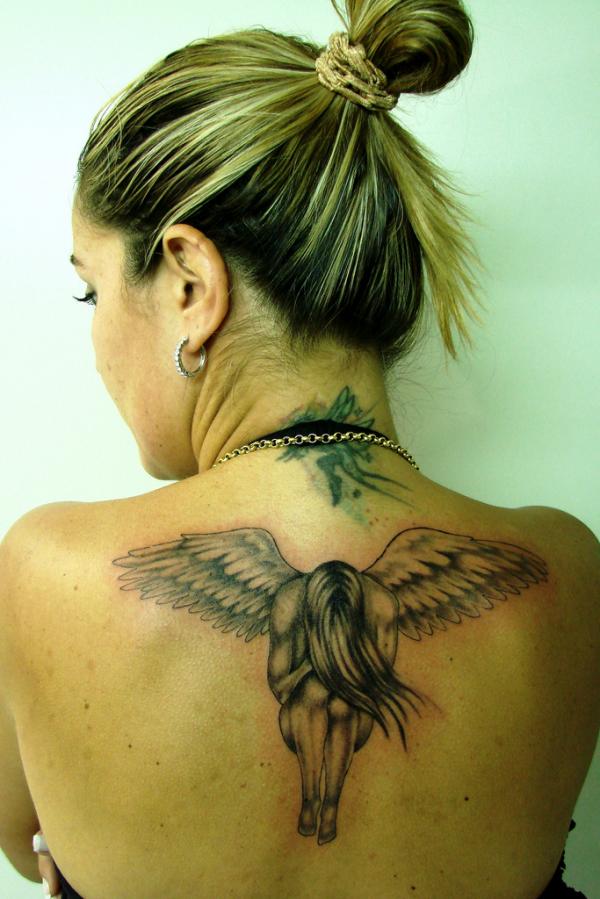 Fallen Angel Wings Tattoos /Via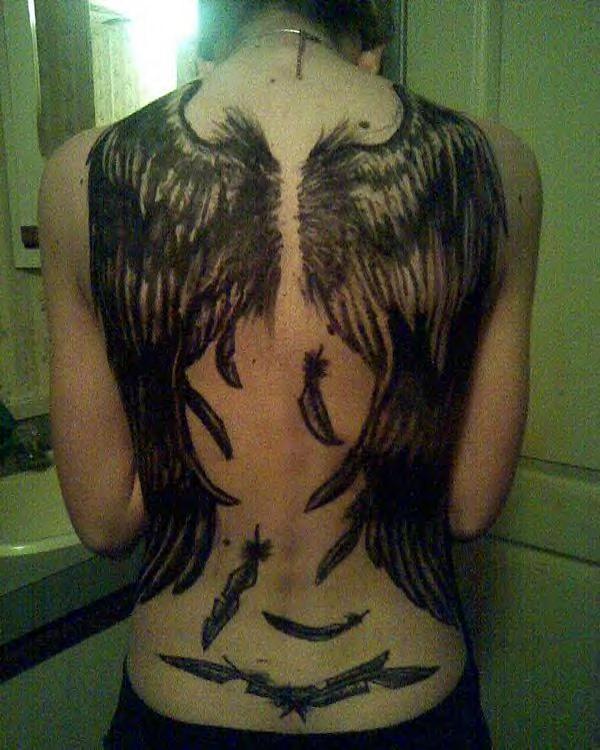 Angel Cross Wings Tattoo on Back /Via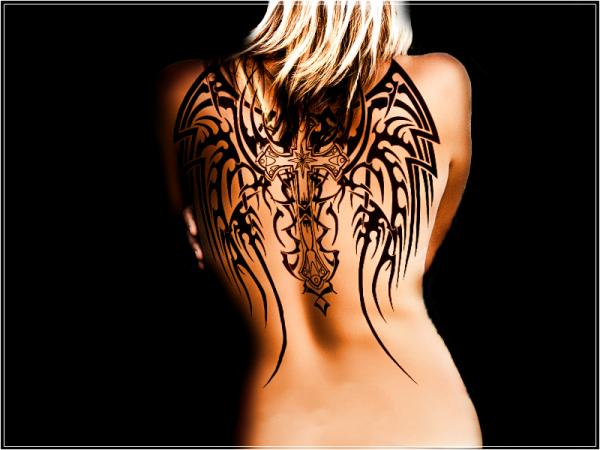 Back Angel Tattoos /Via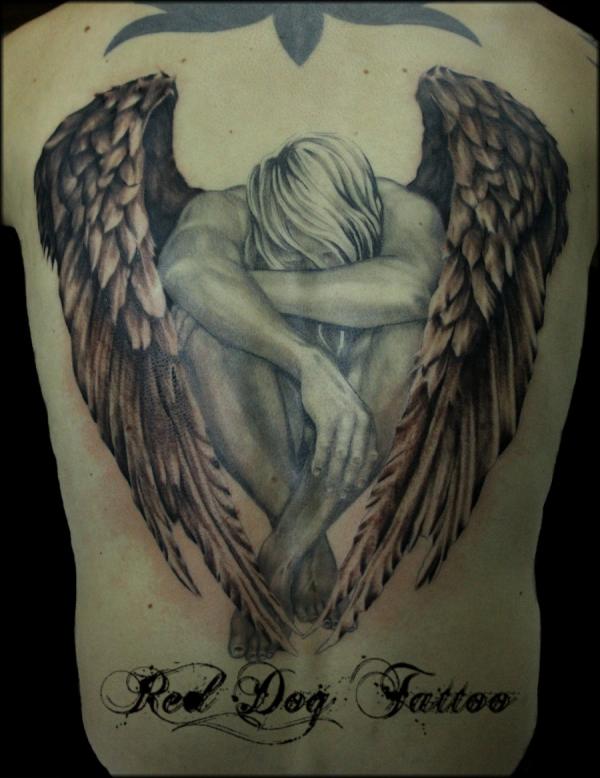 Small Angel Wings Tattoo Behind Ear /Via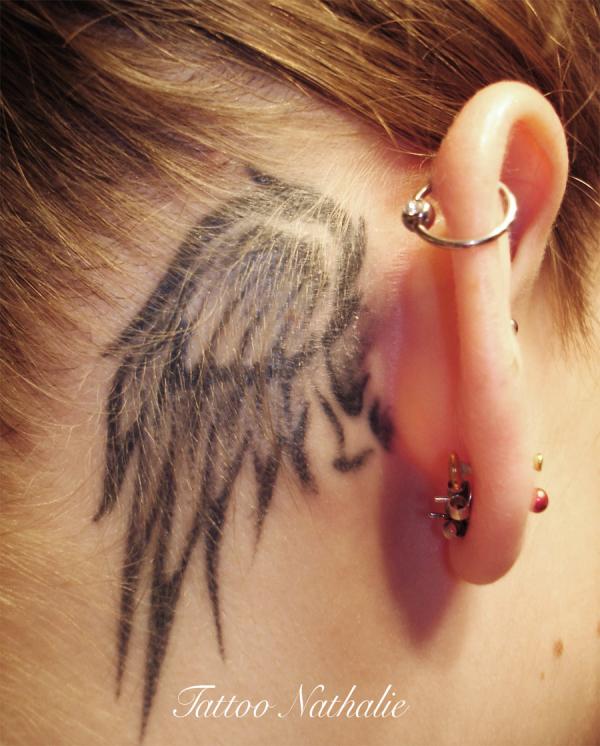 Angel Demon Tattoo /Via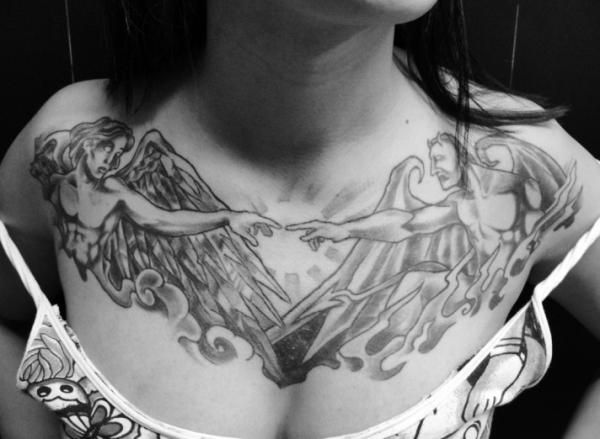 Cute Angel wings Tattoo for Red Color /Via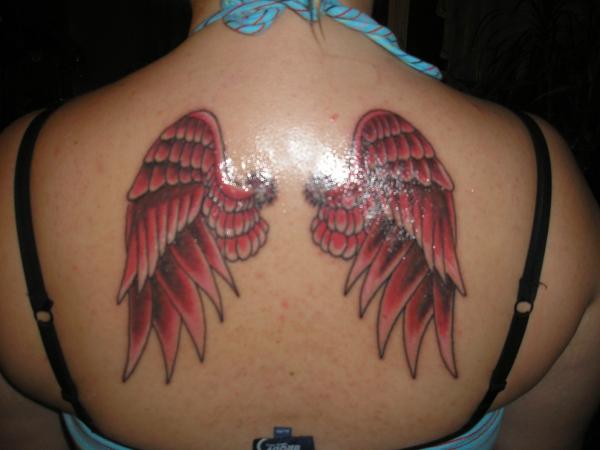 Cool Custom Angel Tattoo /Via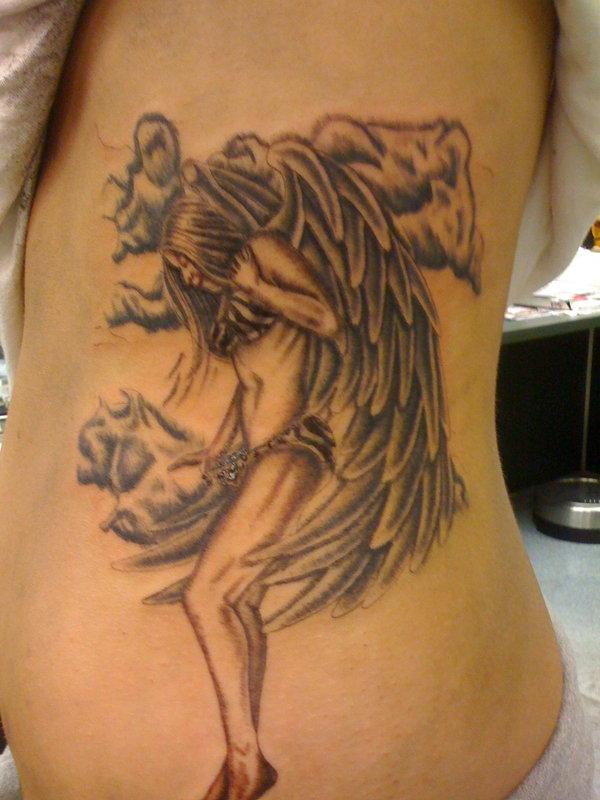 Vanessa Angel of Death Tat Tattoo /Via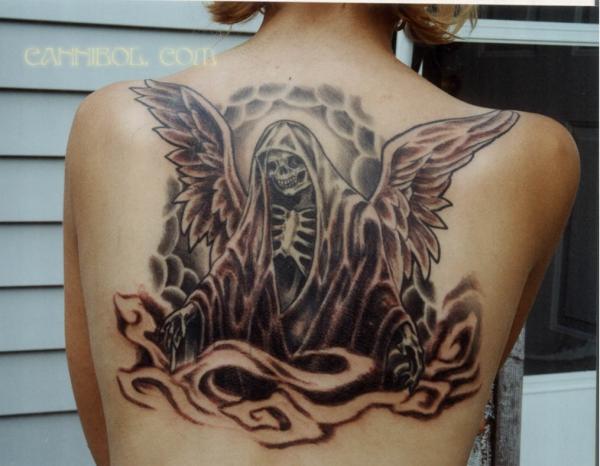 Angel Wings Tattoos for Women /Via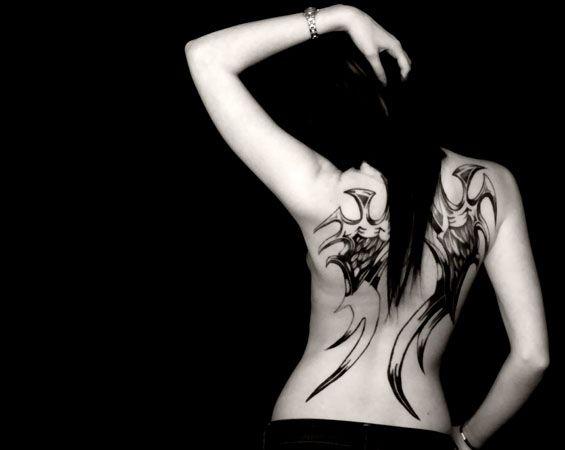 Cross with Angel Wings for Girls, Women /Via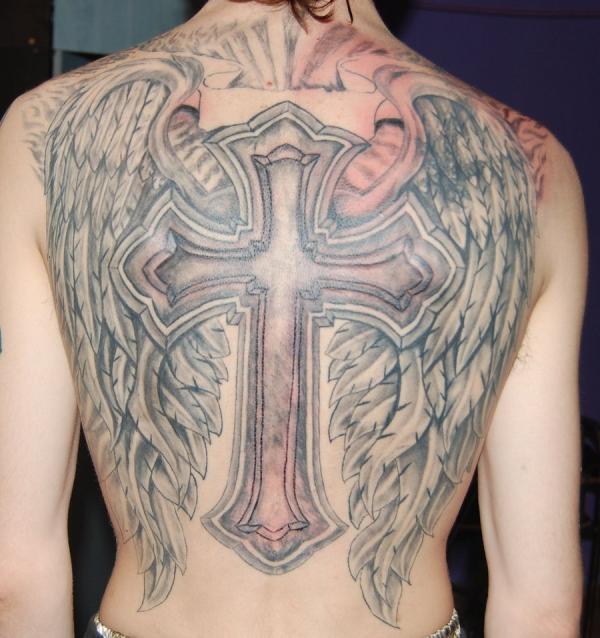 Charlies Angel Tattoo /Via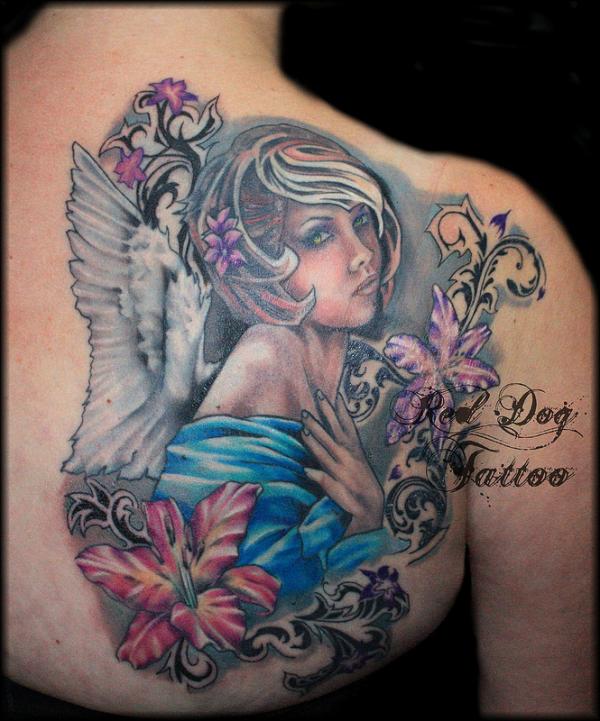 Angel Wing Finished Tattoos with Stars /Via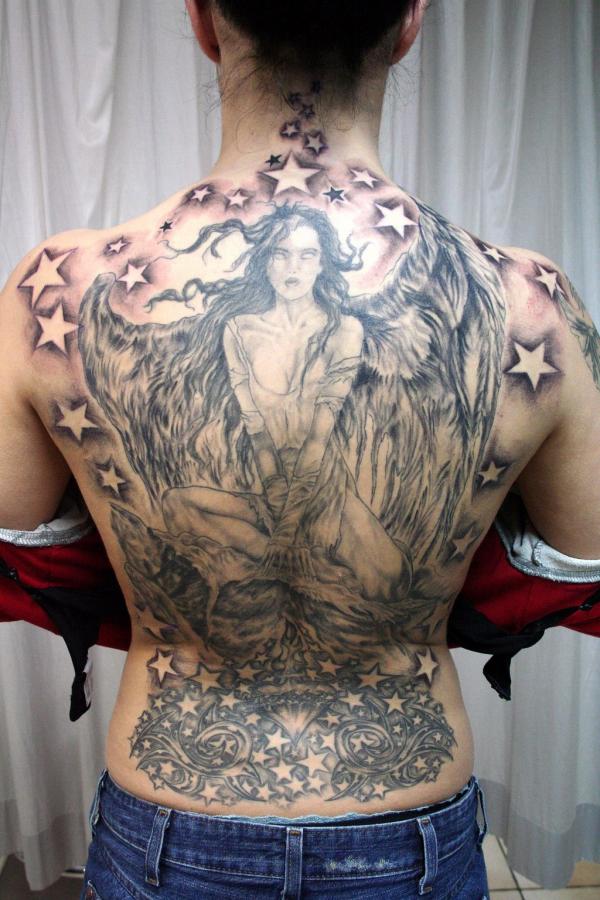 Wings Tattoo Ideas /Via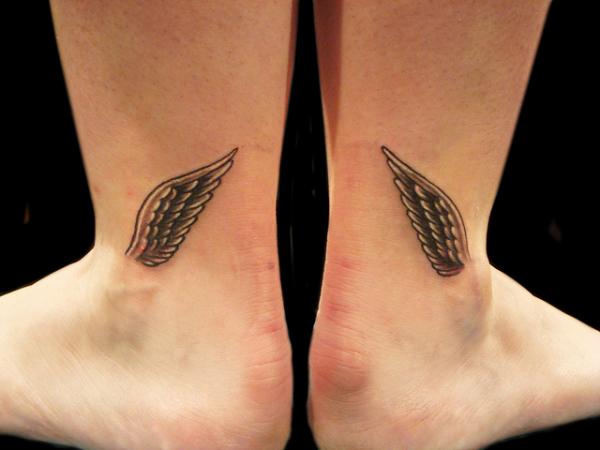 Cherub Tattoo for Women /Via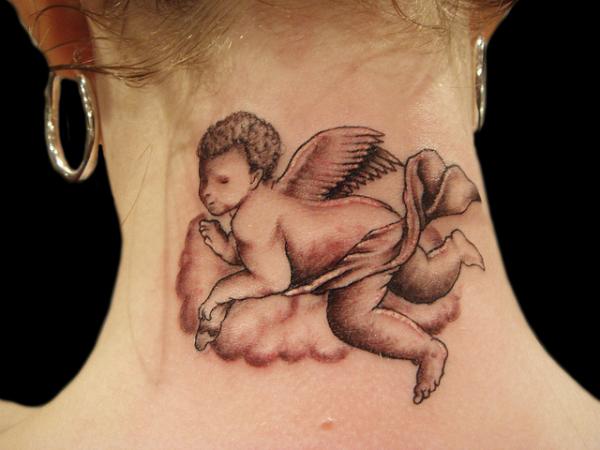 Awesome Angel Wings Back Tattoo /Via

Small Angel Tattoos For Women /Via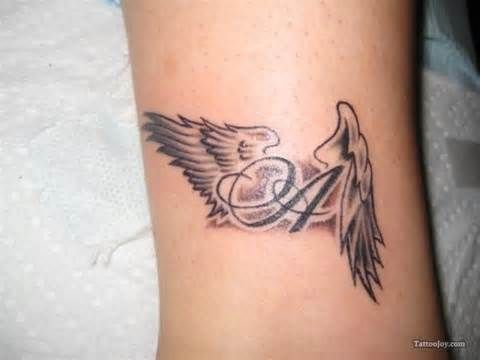 Wings Tattoo Back Designs /Via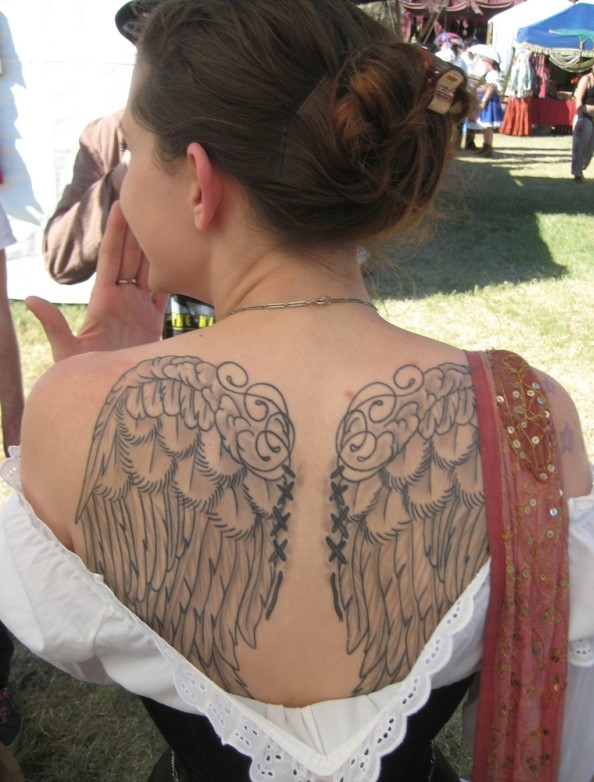 Full Back Angel Tattoos for Women /Via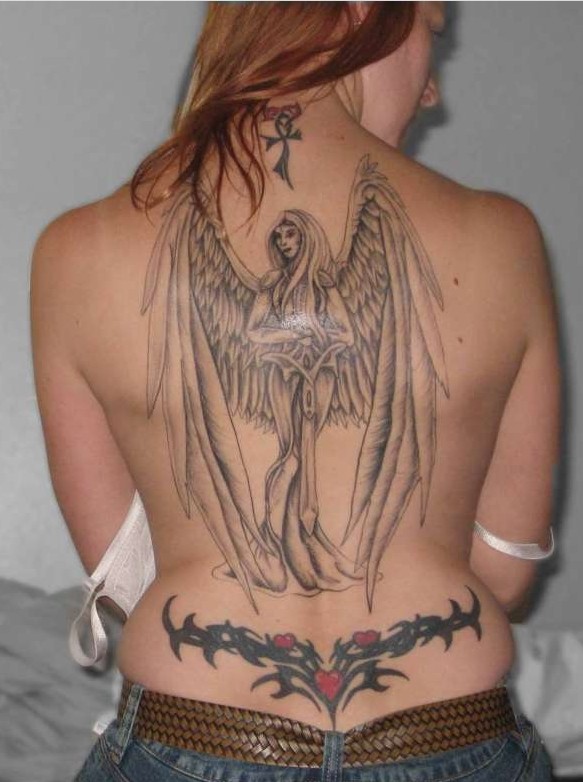 Spirit Angel Tattoo /Via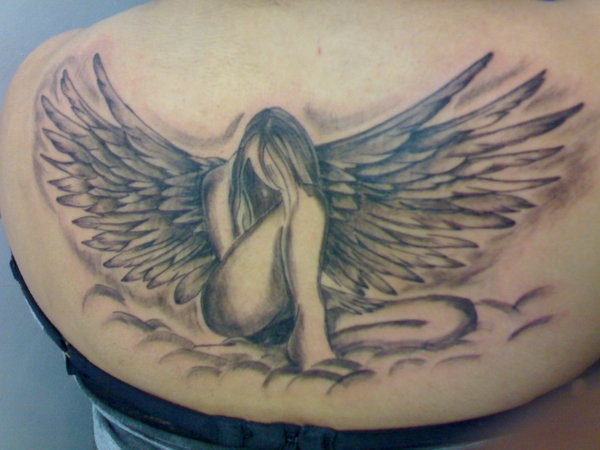 Cool Angel Wings Tattoo /Via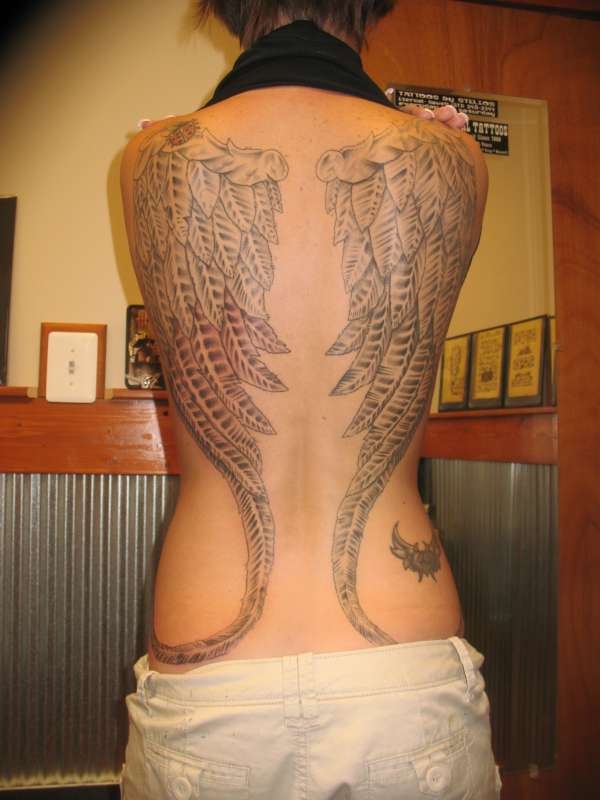 Angel Wings With Cross Tattoo on Back /Via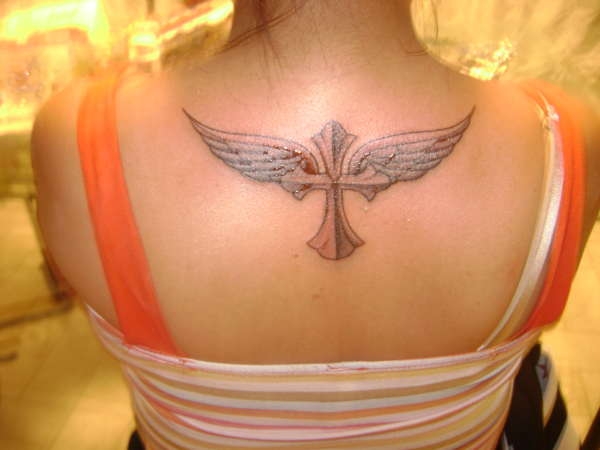 Cute Angel Demon Tattoo /Via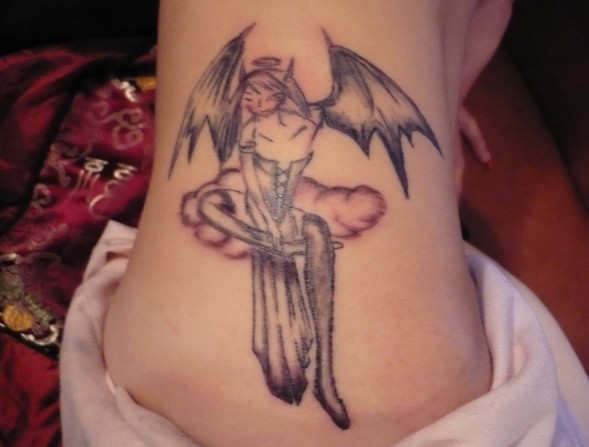 Grim Reaper Angel Tattoo /Via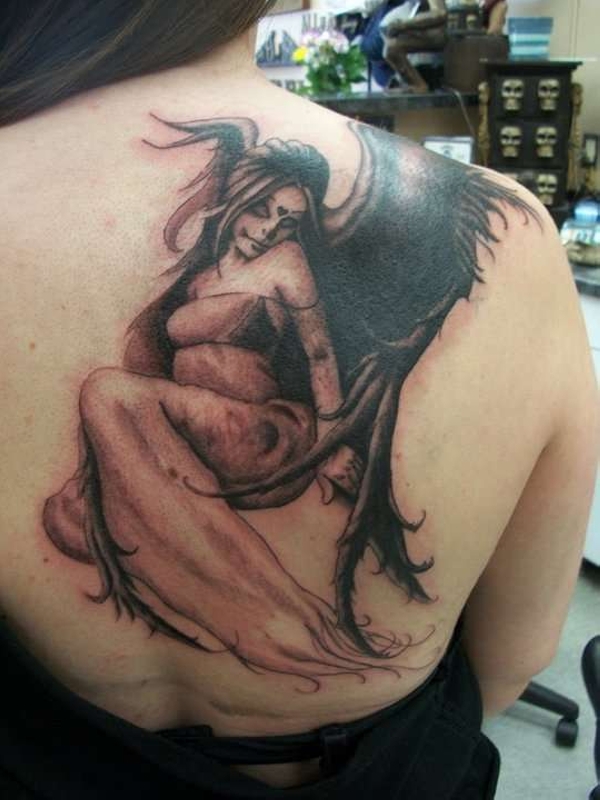 Ink Tattoo: Grim Reaper with Angel Wings /Via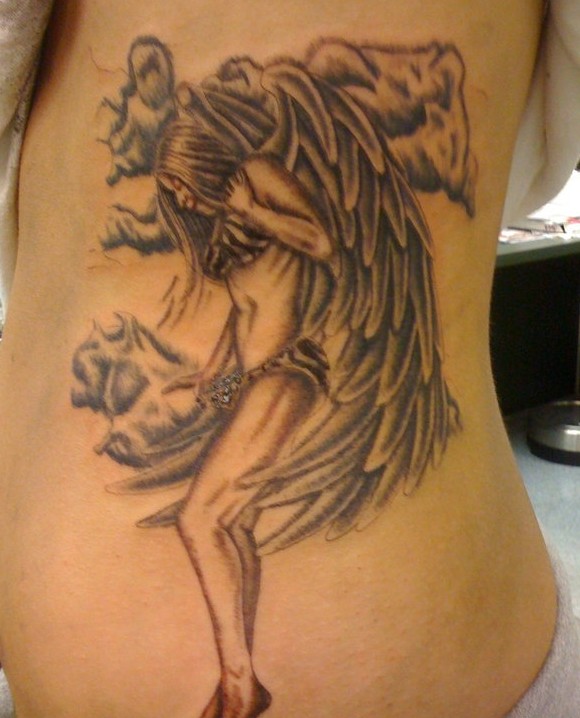 Motherhood Angel Tattoos /Via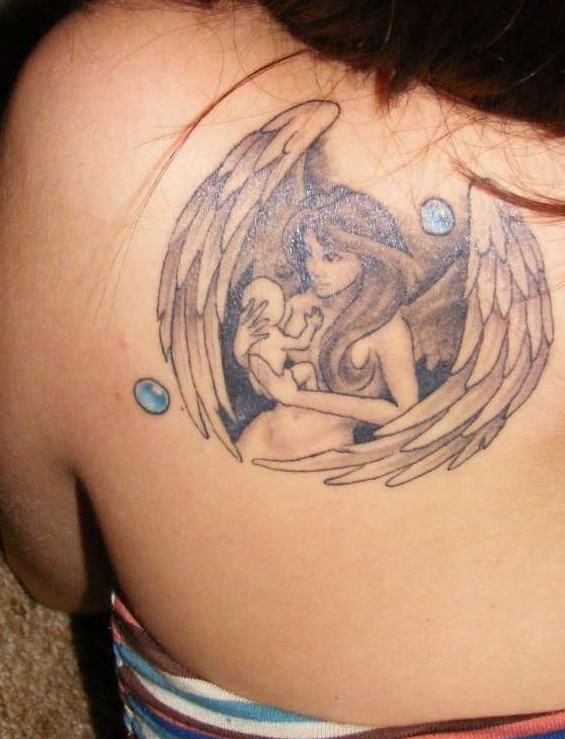 Praying Baby Angel Tattoos /Via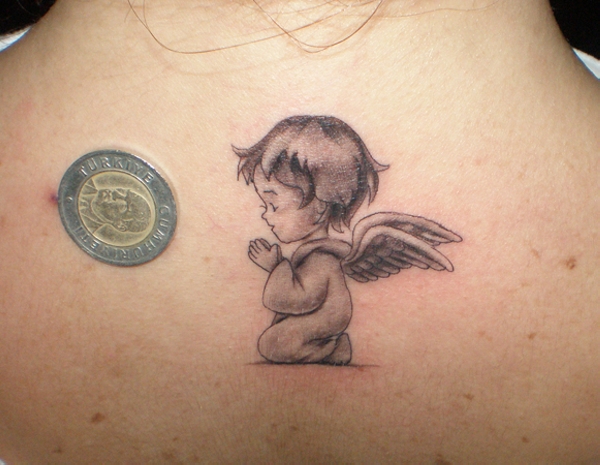 The Angel And Devil On Shoulder /Via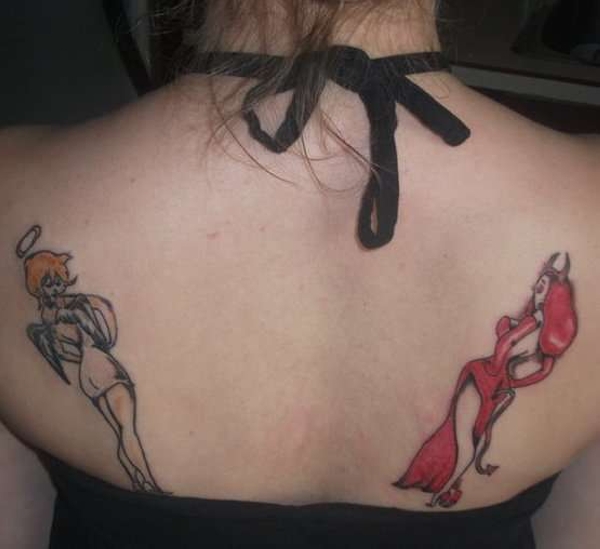 Flying Angel Tattoo /Via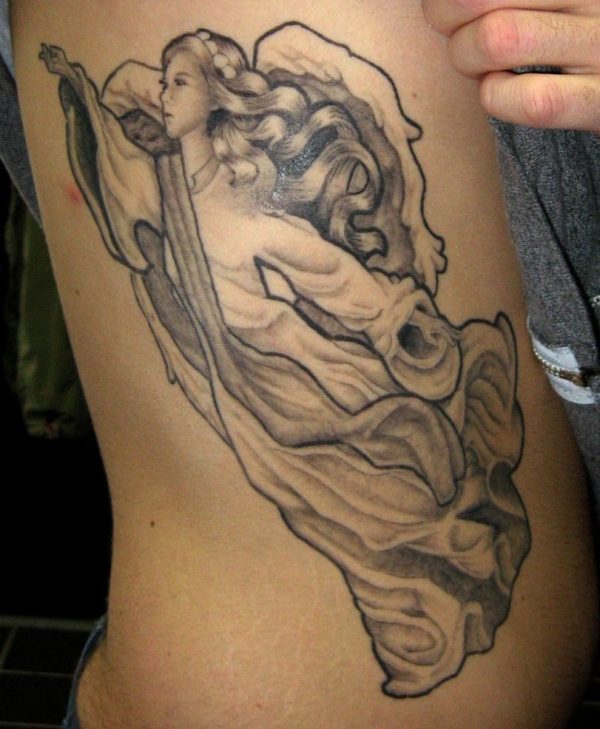 Baby Angel Tattoo Designs for Women /Via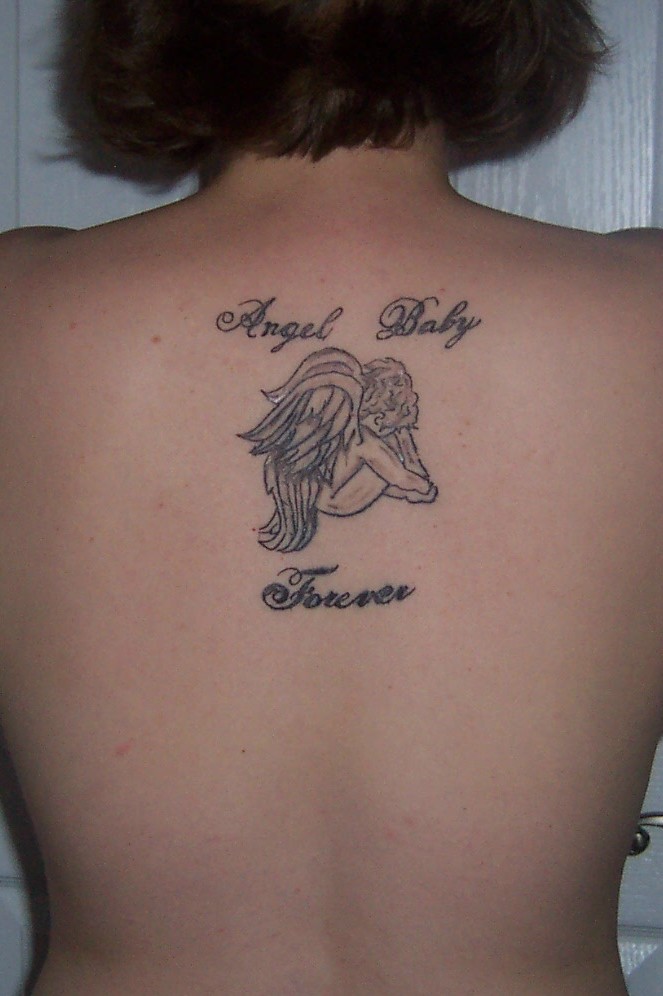 Baby Angel Tattoo Designs for Women /Via