Stylish Temporary Tattoos Inspired by Disney
I saw some children sharing their favorite tattoo stickers excitingly the other day, which reminds me of my own childhood. Suddenly, I realised that everyone is interested in these fancy tattoos. As we grow up, we may get some sterotypes about tattoos and wouldn't get tattoos on our skin or various reasons. Luckliy, we've got the temporary tattoos.
In this post, we are going to show you a colletion of some lovely and trendy temporary tattoos inspired by Disney. They are so chic and you must love them. Just stay here and check them out. Enjoy!
Cute Couple Tattoo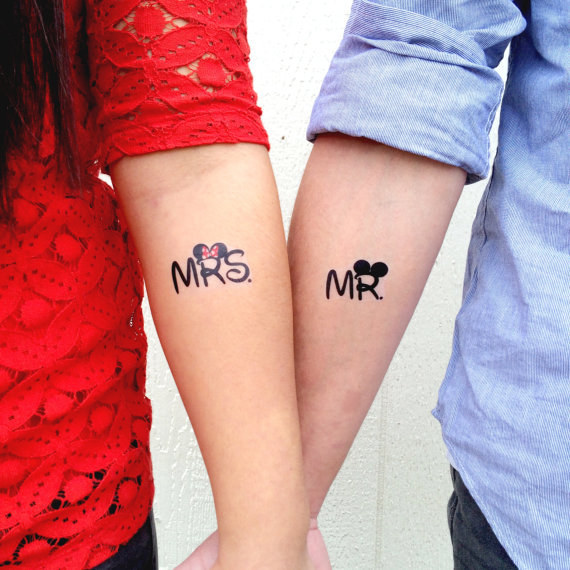 If you have a boy friend, it is quite interesting for you to ask him to try this cute Mickey tattoo with you.
Fashionable Lovers' Tattoo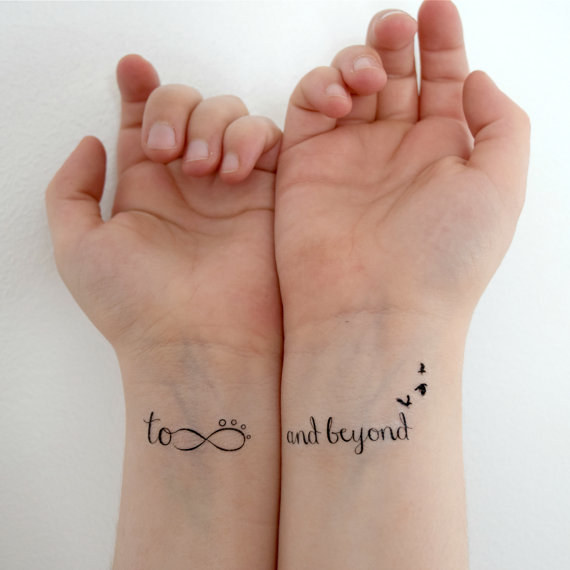 When you find your Mr. Right, experiment with this tattoo design. That will be quite an interesting experience.
Tattoo On the Nape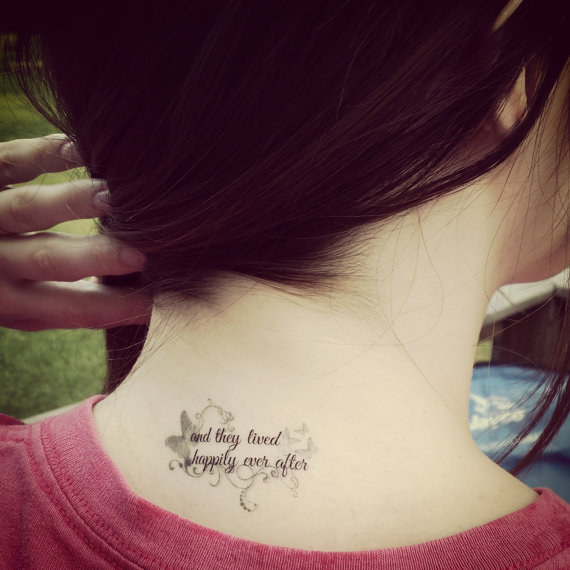 Tattoos on the nape are quite mysterious and attractive. Find you favorite tattoo design and try it on your nape.
Affirmative Tattooon Arms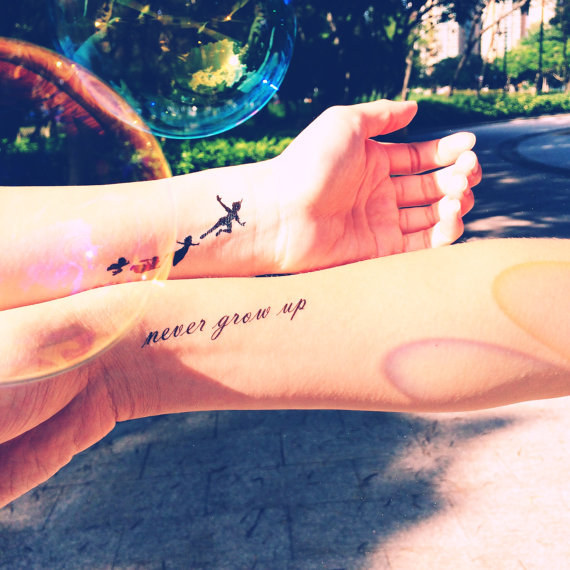 When we were children, we were eager to grow up. However, when we have grown up, we wish never to grow up.
Interesting Quotation Tattoo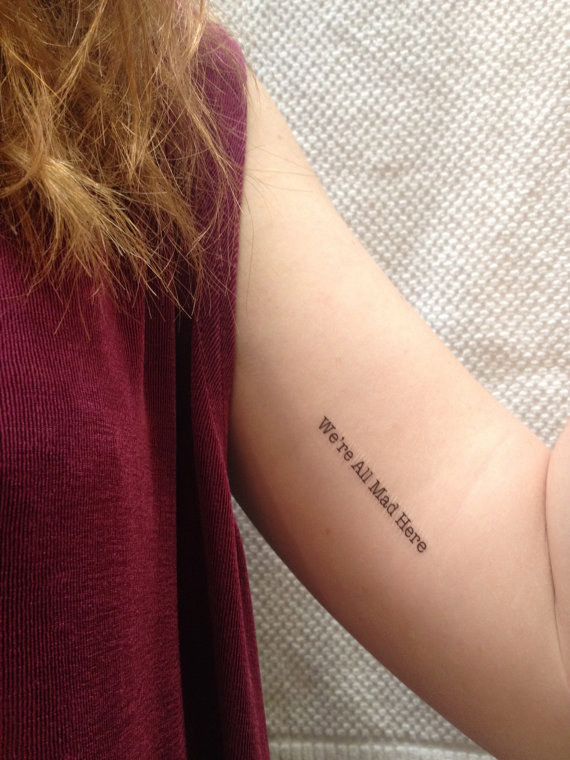 Find your favorite quotation and tattoo it on your skin, although it may be a temporary one.
Mermaid Tattoo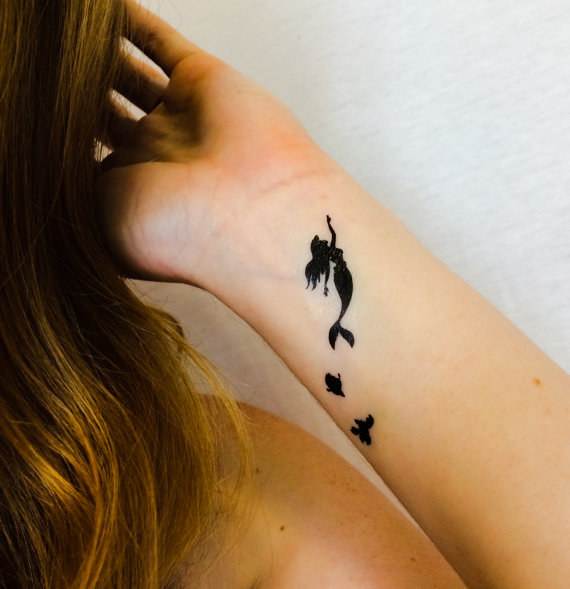 All women wish to be as beautiful as the Mermaid. Why not just try a Mermaid tattoo on your wrist?
Cute Tiny Tattoo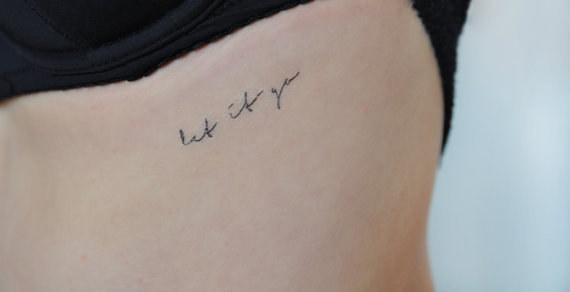 Tiny tattoos are quite popular nowadays. They are not easy to be seen but they are rather stylish once exposed to the world.
Stylish Foot Tattoo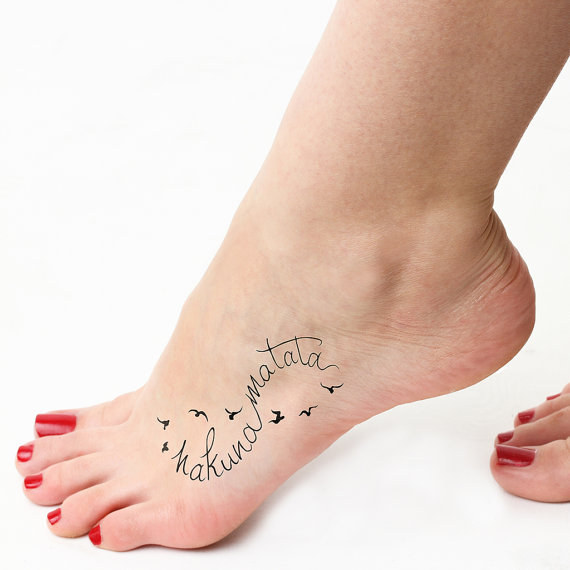 Many women don't care about their feet much, which is a huge mistake. Spend more time caring for your feet and it's fashionable that you get some tattoos on your feet.
Tattoo Design On the Back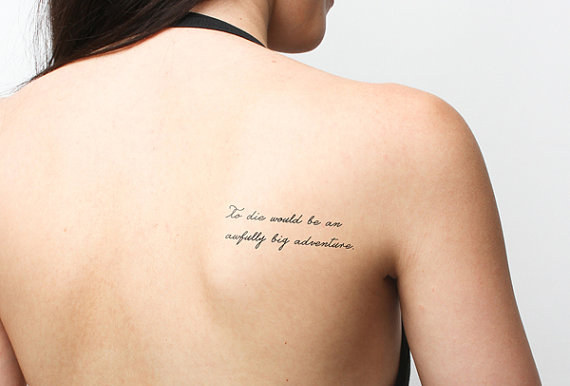 Get a quotation tattoo on the scpula position is stylish and sexy for women.
Cute Cartoon Tattoo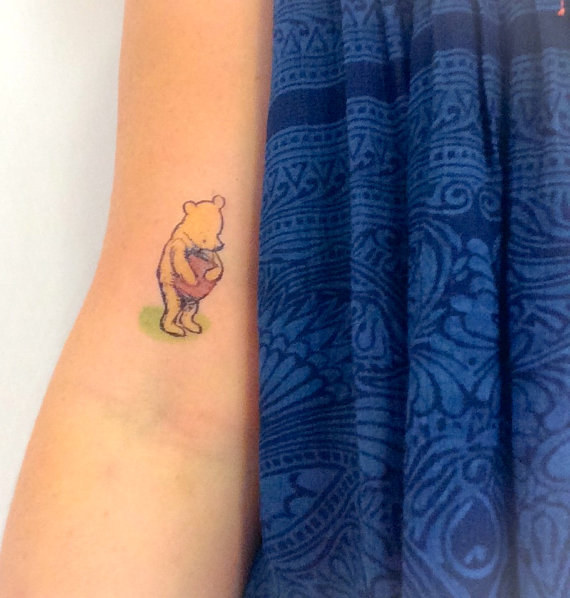 The cute cartoons are attractive to youner women. You can also try this temporary tattoo with your children.
Colorful Princess Tattoo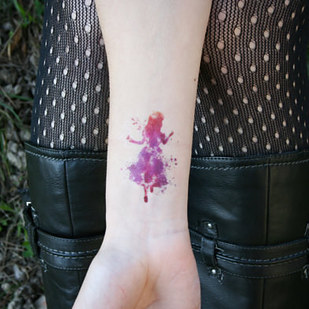 If you like the colored tattoos, this colorful princess tattoo may be what you want.
Disney-Inspired Tattoo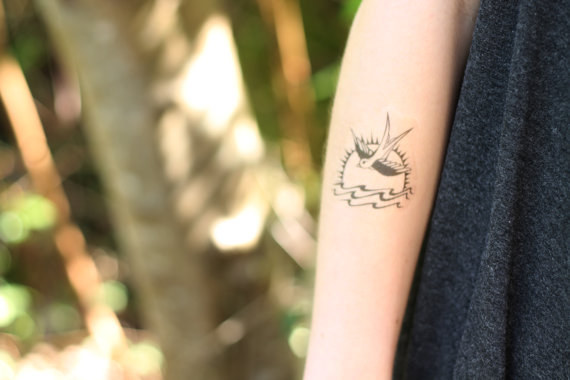 The sea, the sun and the gull! That's really a nice scenery.
Skeleton Tattoo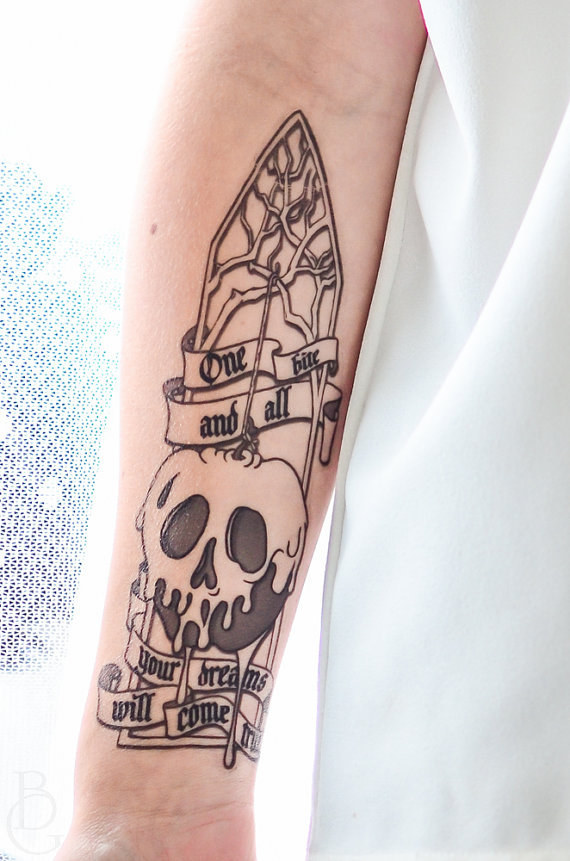 For an edgy-chic look, just try this cool skeleton tattoo. It looks great on both men and women.
Personae Tattoo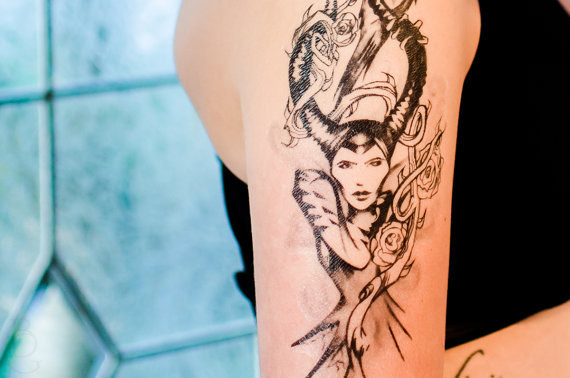 The personae tattoo is quite special and stylish.
Bold Tattoo
Such a bold tattoo must draw the world's attenton to you. But you should avoid it when attending some formal or important occasions.
Chic Tattoo Design On the Neck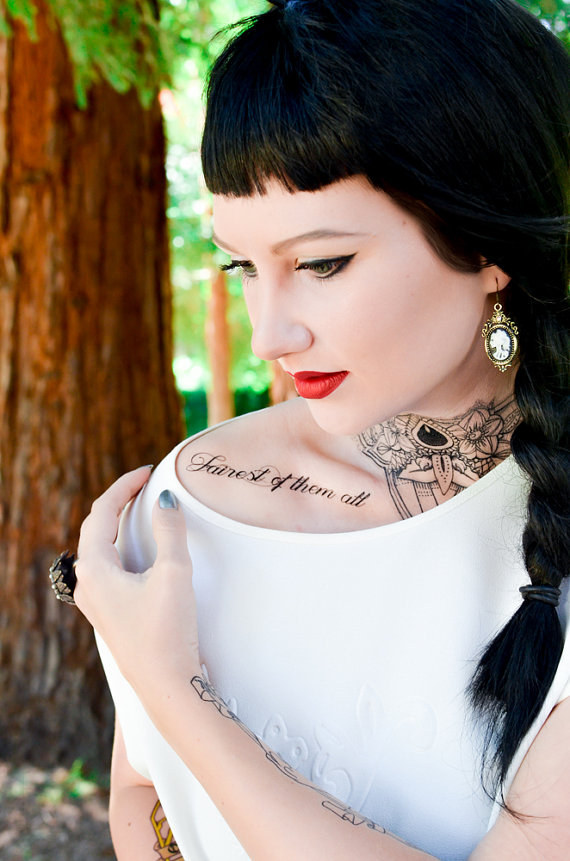 If you like going out at night, you might like these big size tattoos.